This easy little dessert is pretty and tasty, i reduce the cream proportion to make it a bit healthier without ruining the richness. Enjoy! 💗
7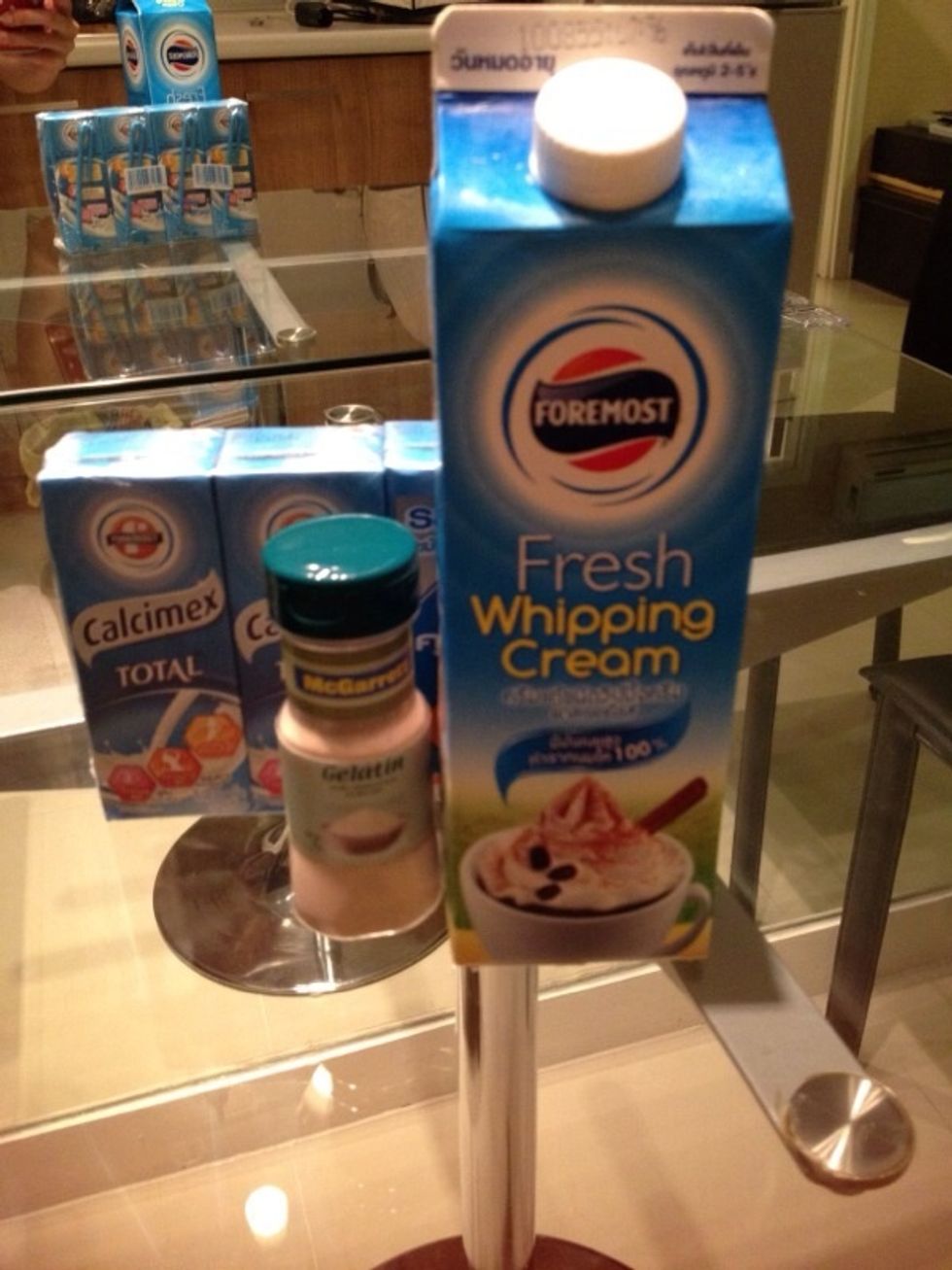 Gather ur ingredients. Traditionally the dish was made of all cream. U can change my milk portion to cream, buttermilk, almond milk or goat's milk. (goat's really good)
Put cream and milk in a pot leave it in room temp for a while.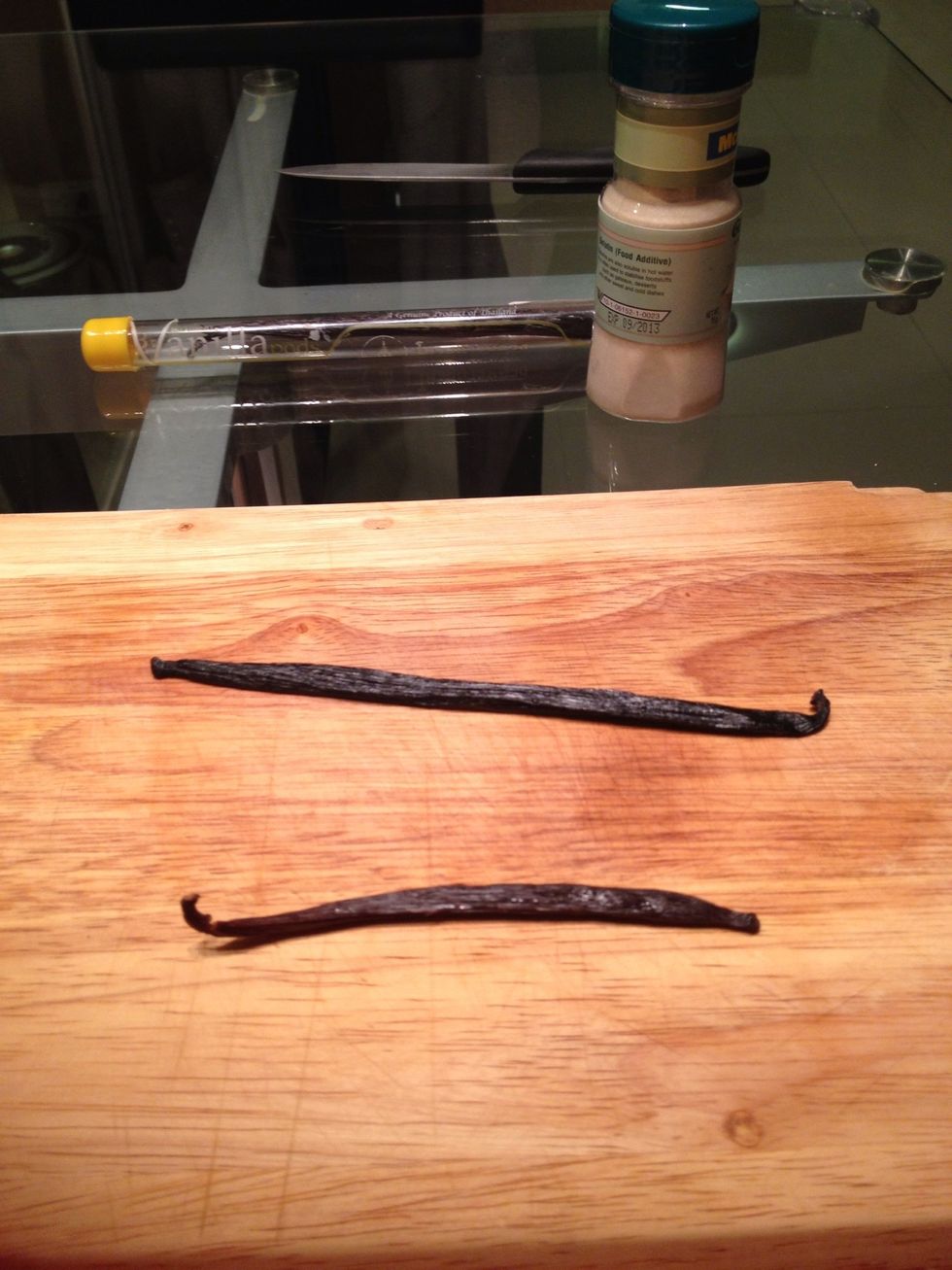 When buying vanilla, look for fat moist pods, like these ones. Always keep them in air tight containers.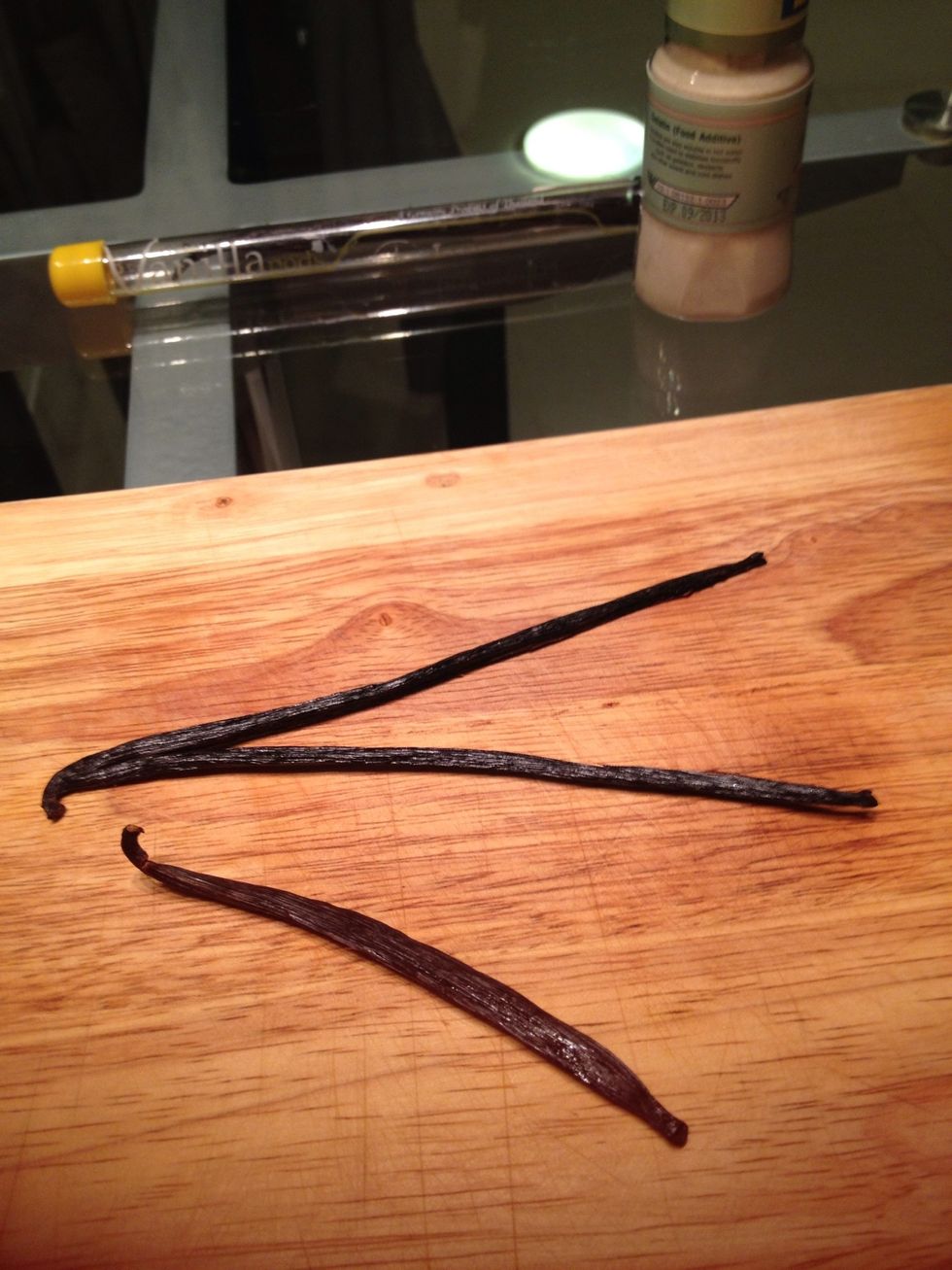 Split the pod lengthwise.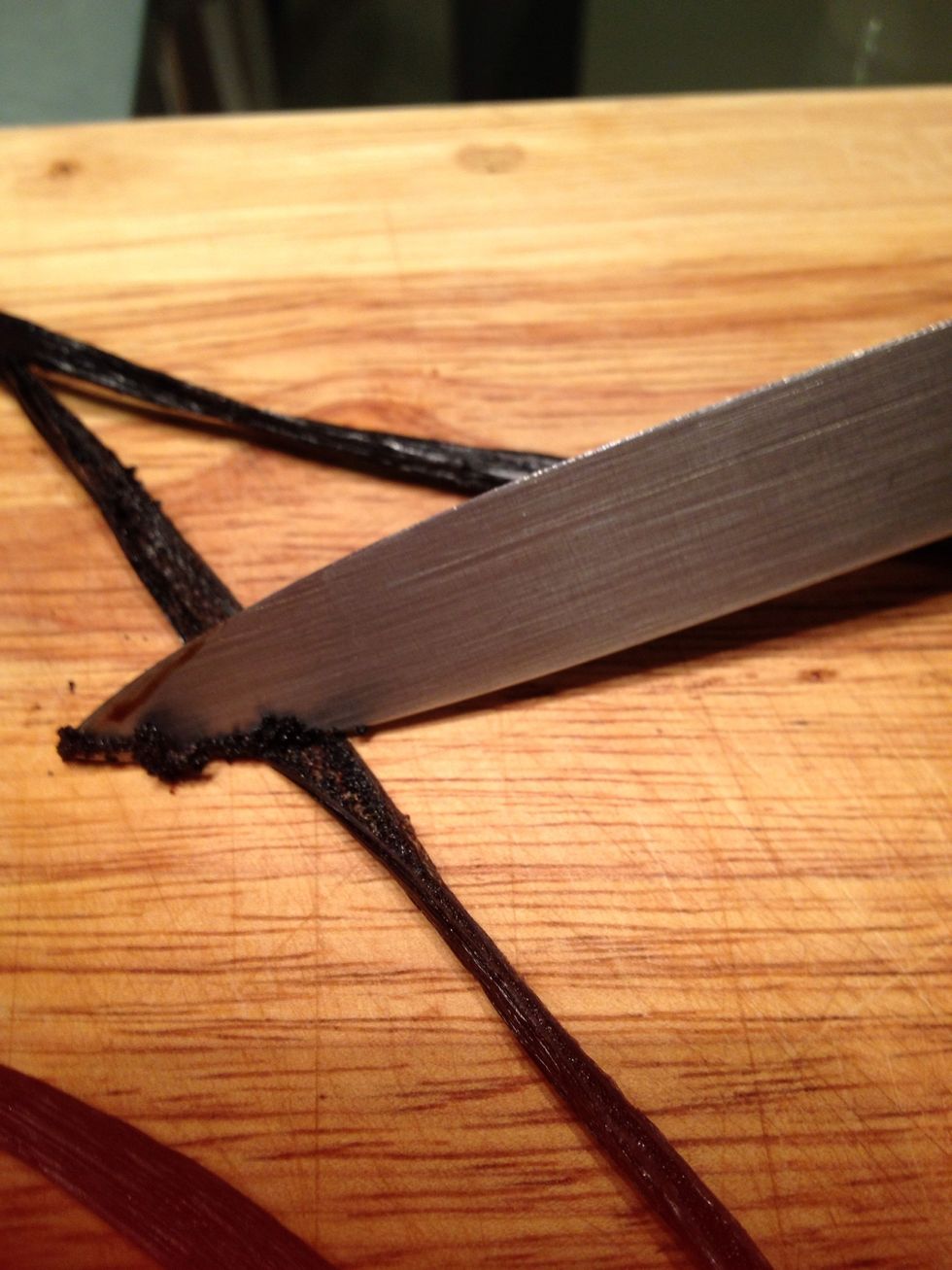 With the dull side of a knife, scrape out the seeds. These little black dots are divine!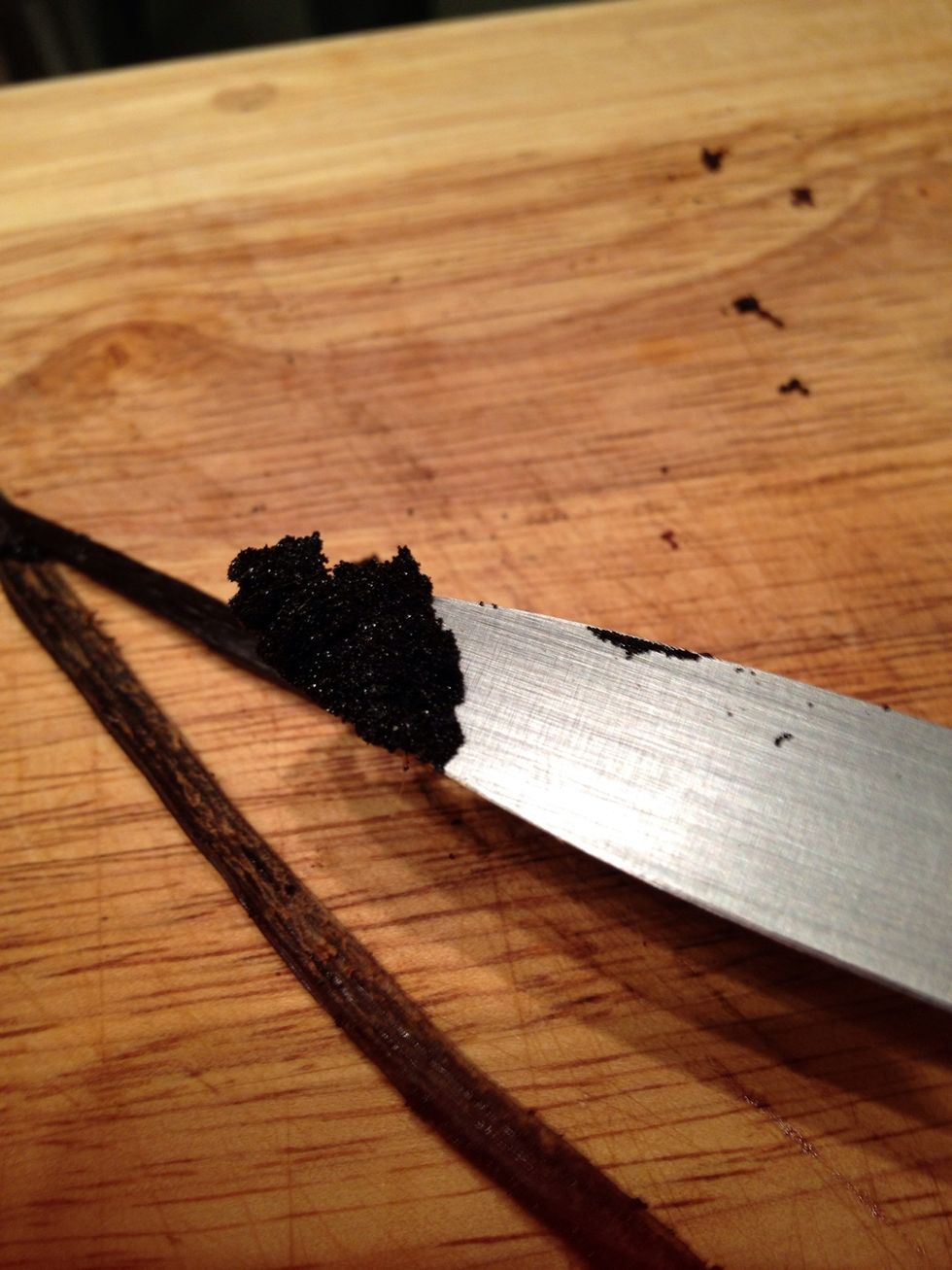 Don't be afraid scrape out as much as u can.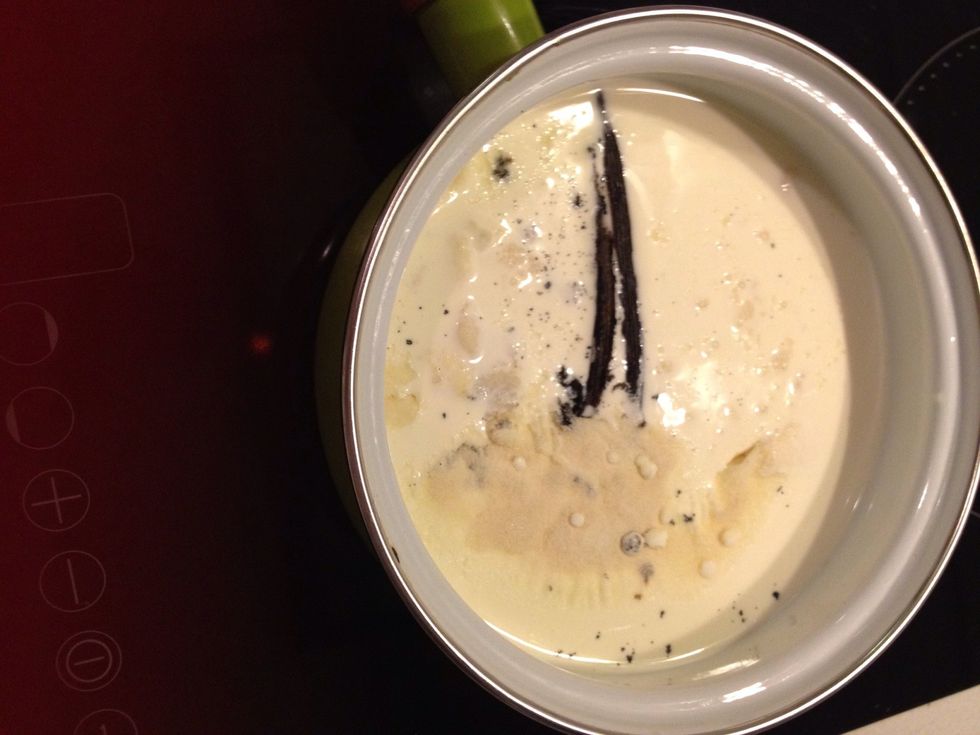 Add the seeds and the pods to the pot. Sprinkle the gelatin powder over the top. Wait for 5 mins. The edge of gelatin would look curdy, don't worry. We do this to see clear gelatin trace.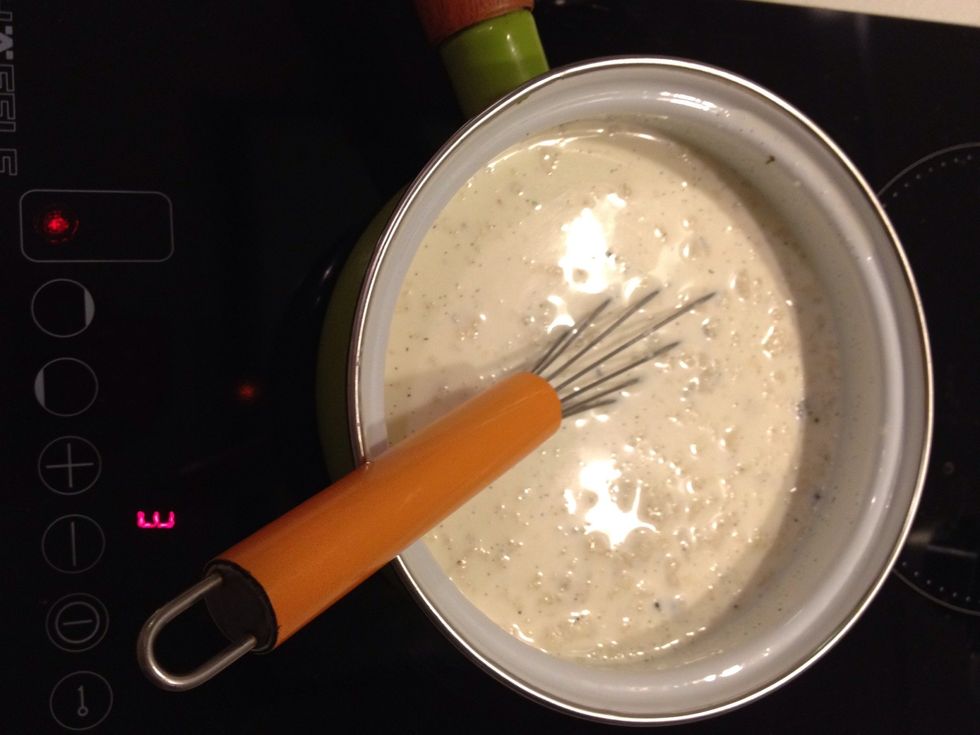 Turn on low heat, stir the gelatin. It will break to little blobs like sago.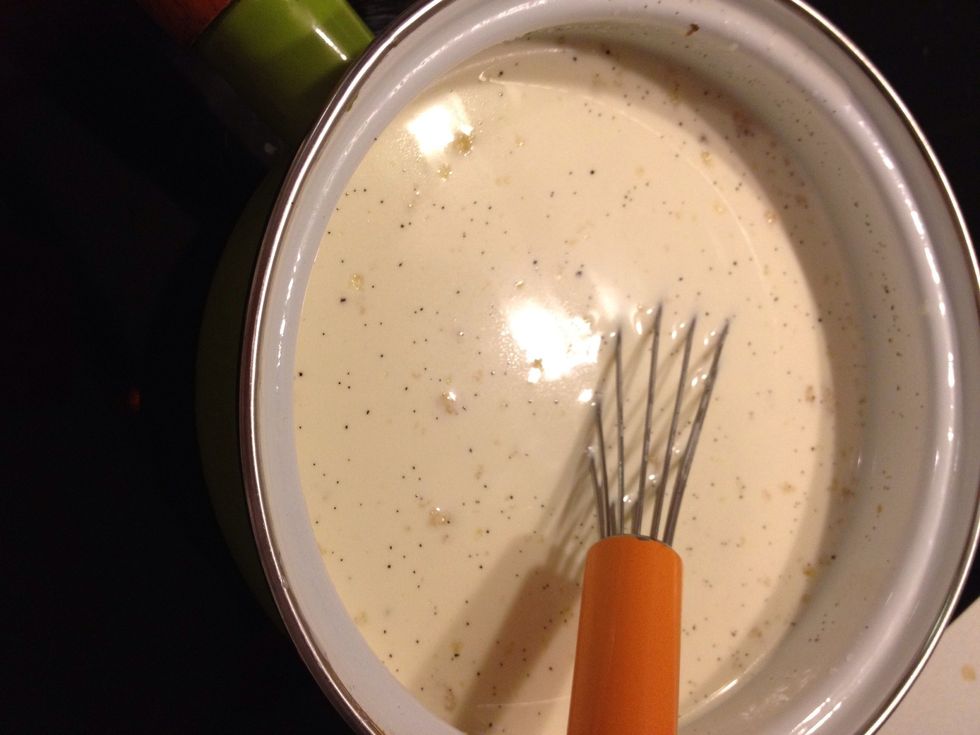 After 3 mins on low heat, the gelatin will start to dissolve. U can see less blobs.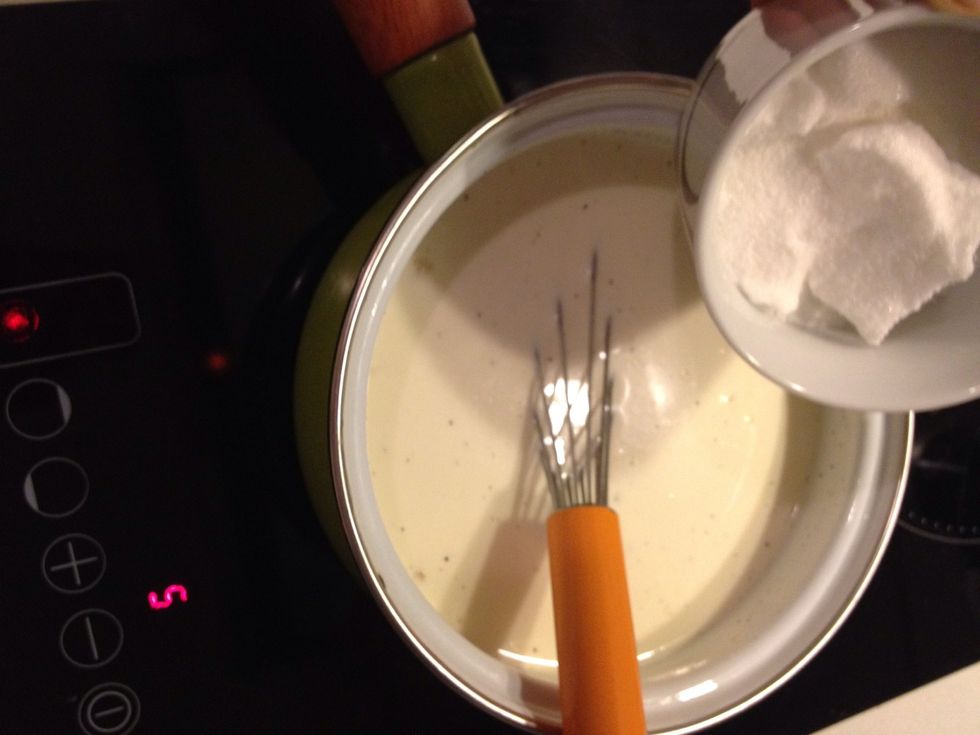 See that all the gelatin is dissolved, turn up the heat to medium and add sugar.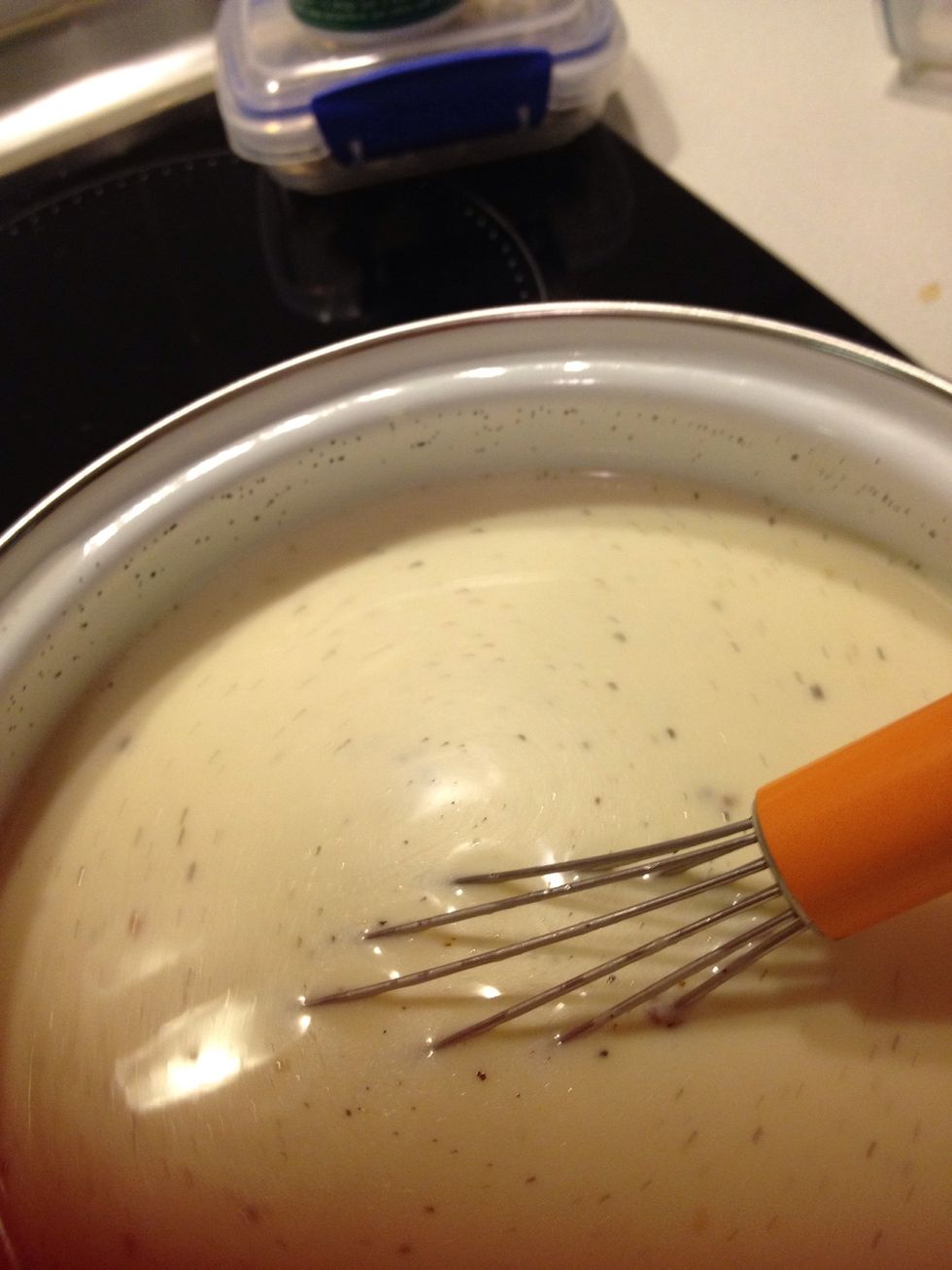 Stir at all time.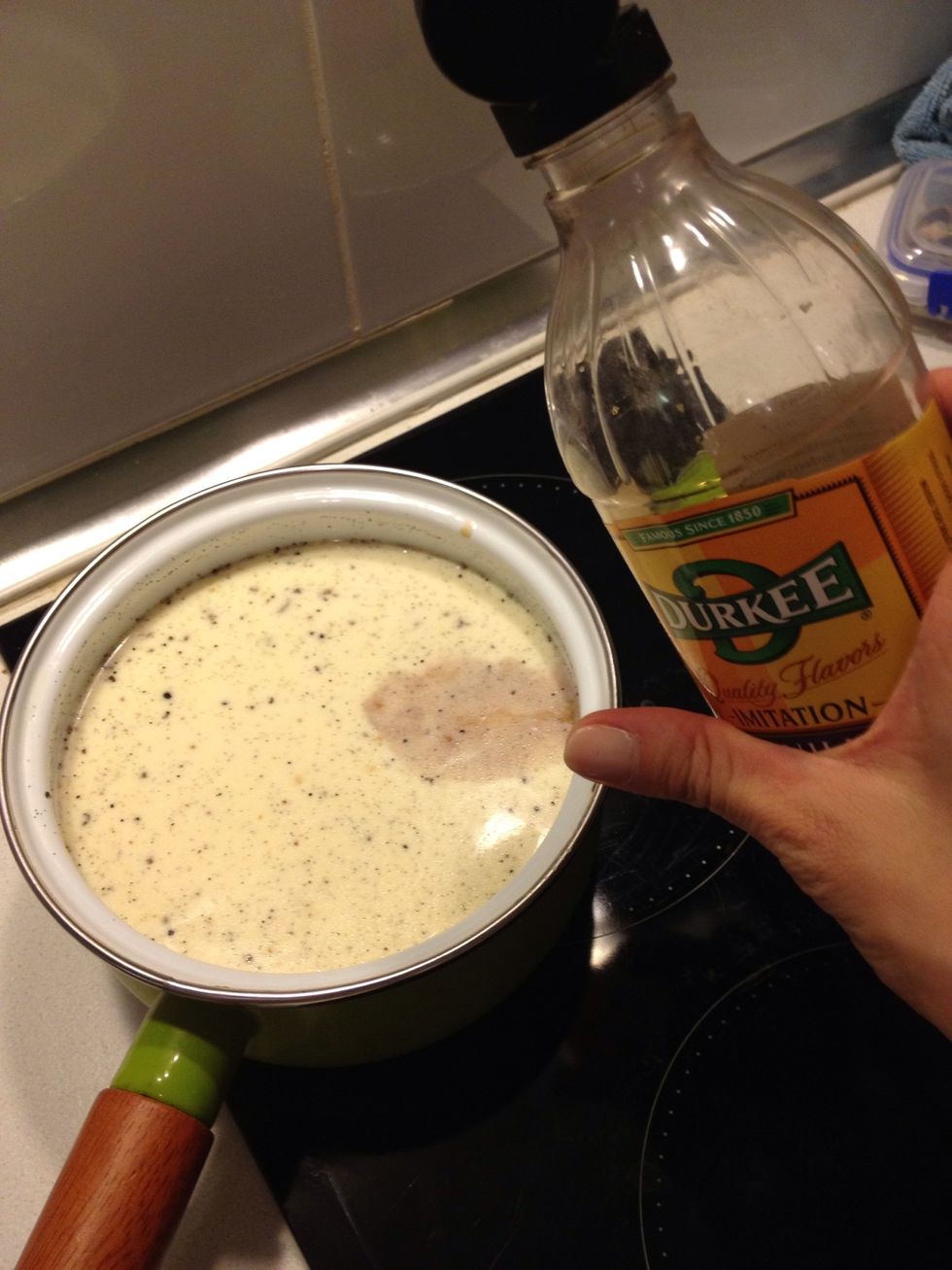 When u see a bit of steam coming up add vanilla extract, stir and take off the heat. U don't really need this since v use real vanilla, but i think it's nicer this way.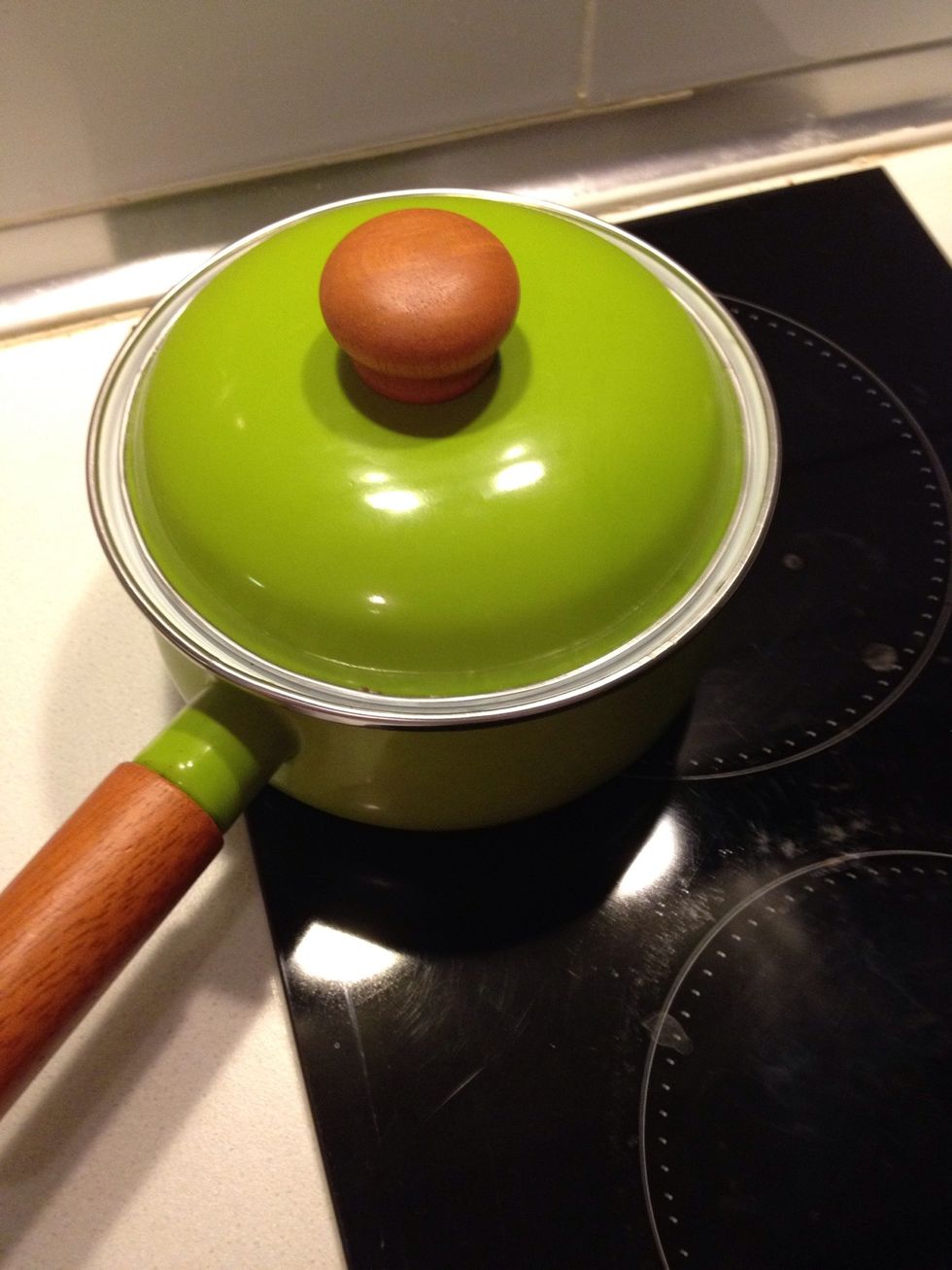 Add the lid. Let it steep for 15 mins.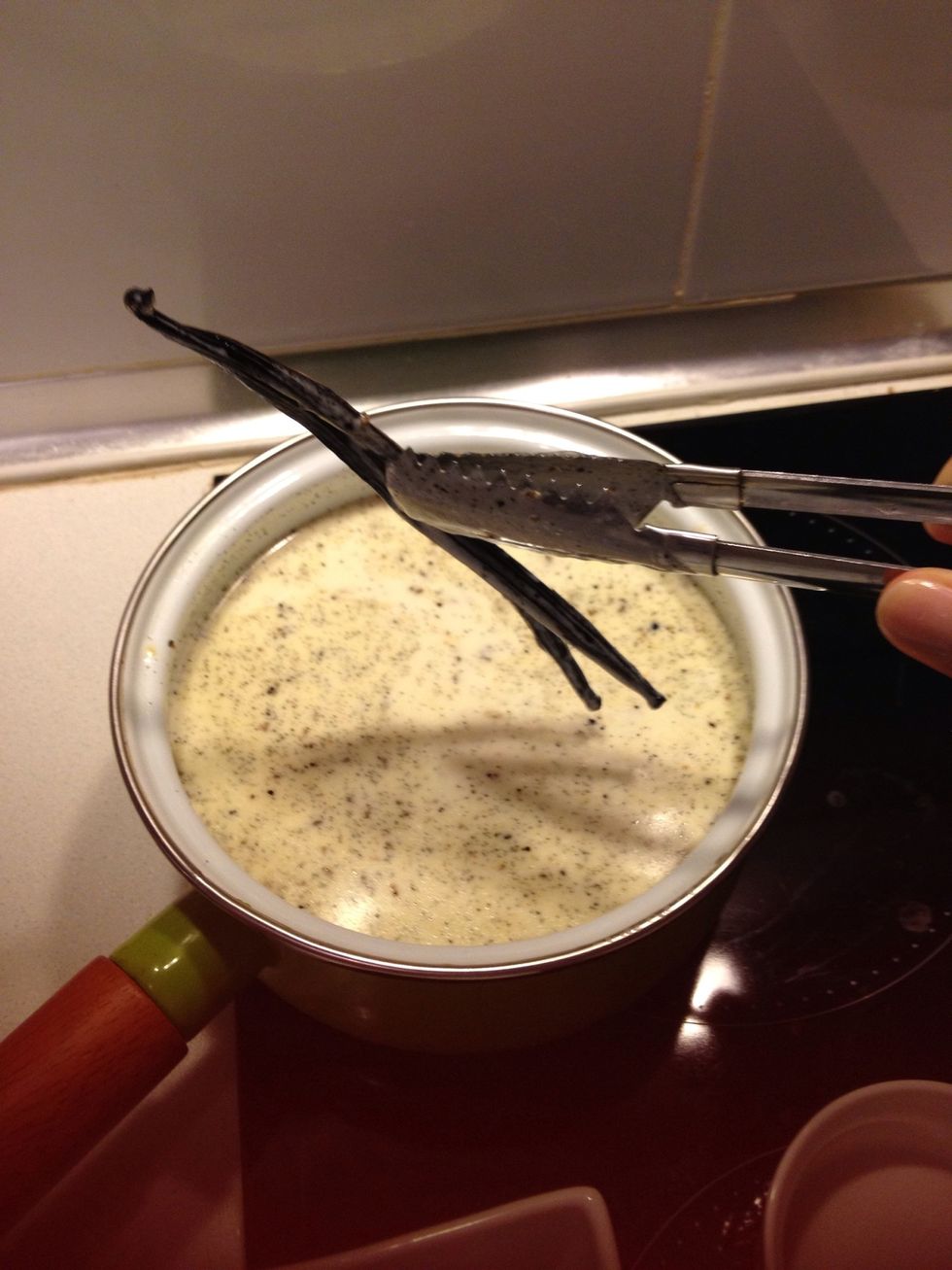 Take out the pod. You can save it and sun dries it and stick it in you sugar jar. You'll get vanilla sugar. It's nice little tip i recommend. 😉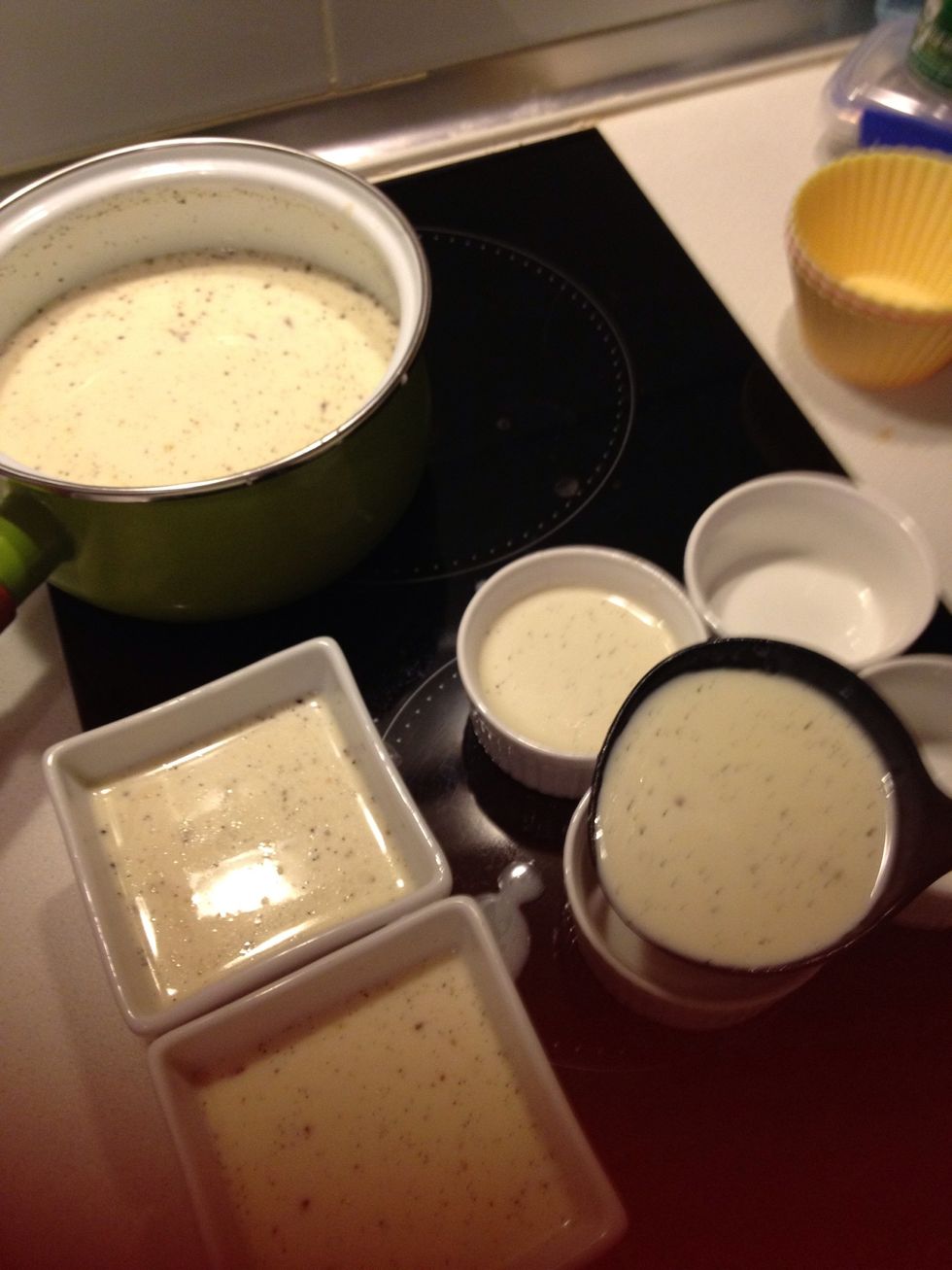 Pour the cream into mold. I love using ramekins, and cup cake silicone mold.❤ make a several shape for different uses 😁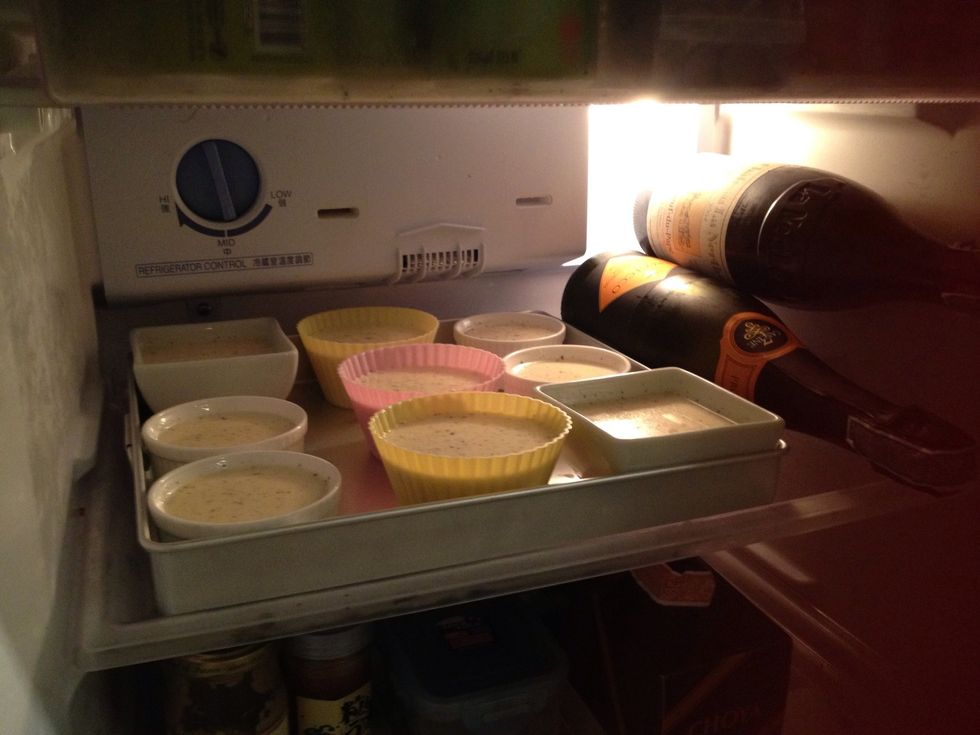 Stick them in the fridge for at least 4 hrs. Or until set. I love lining them up on a baking tray, it's great for logistic. Make sure you fridge is odor free. (no durian, or garlic smell pls) 😰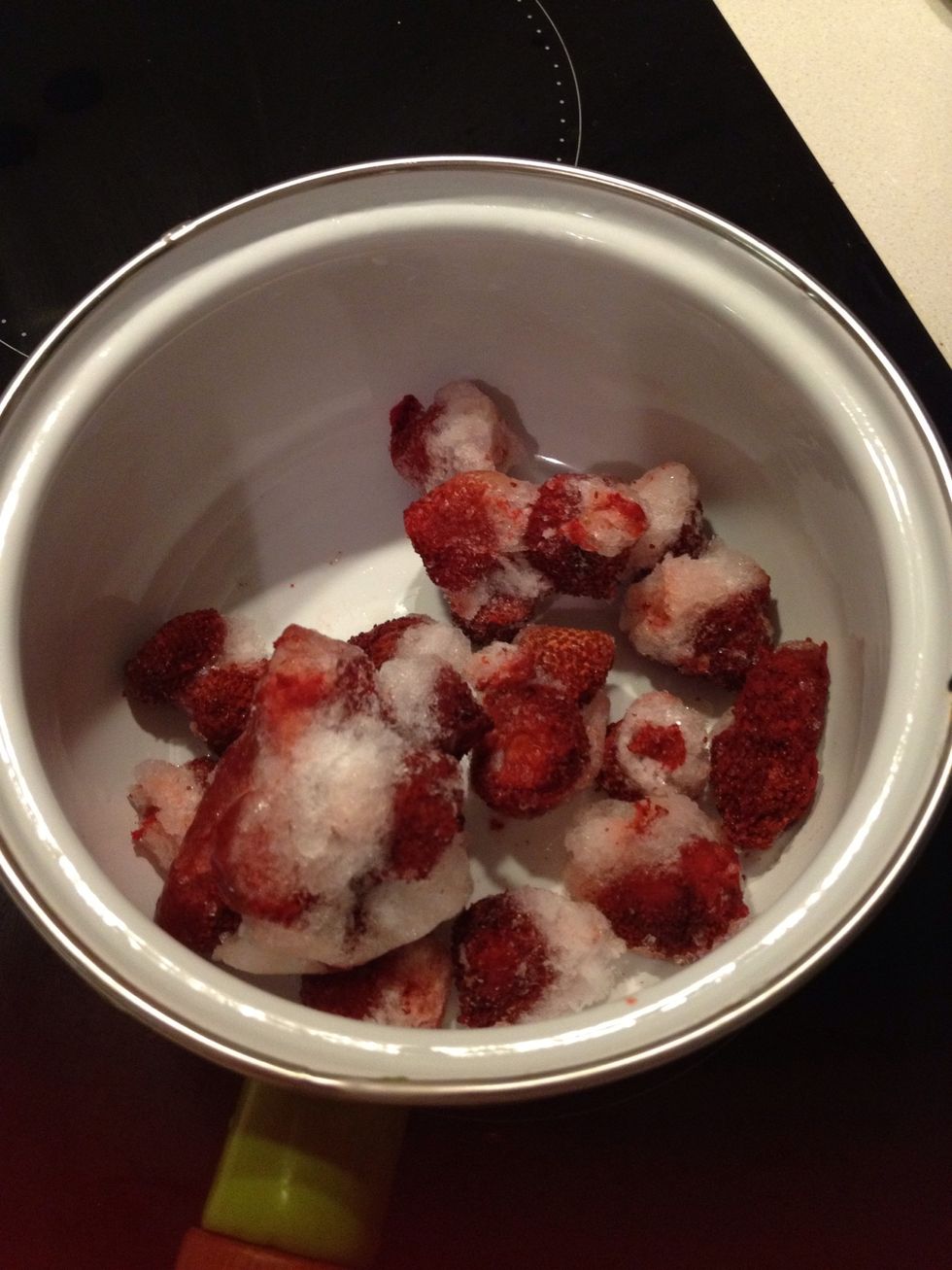 Put frozen strawberries or any fruit of your choice in a pot.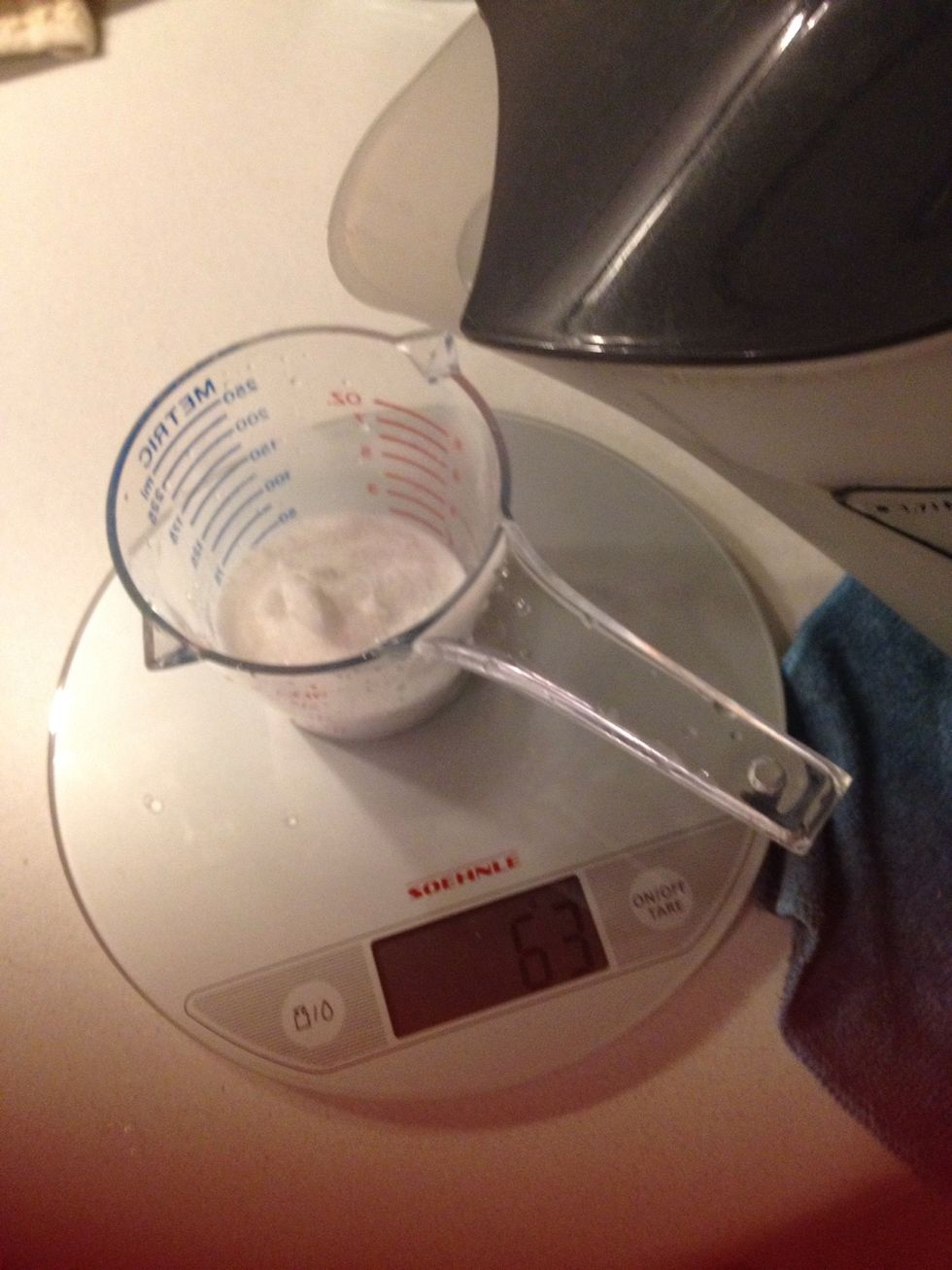 Add water to the sugar, stir and pour over strawberries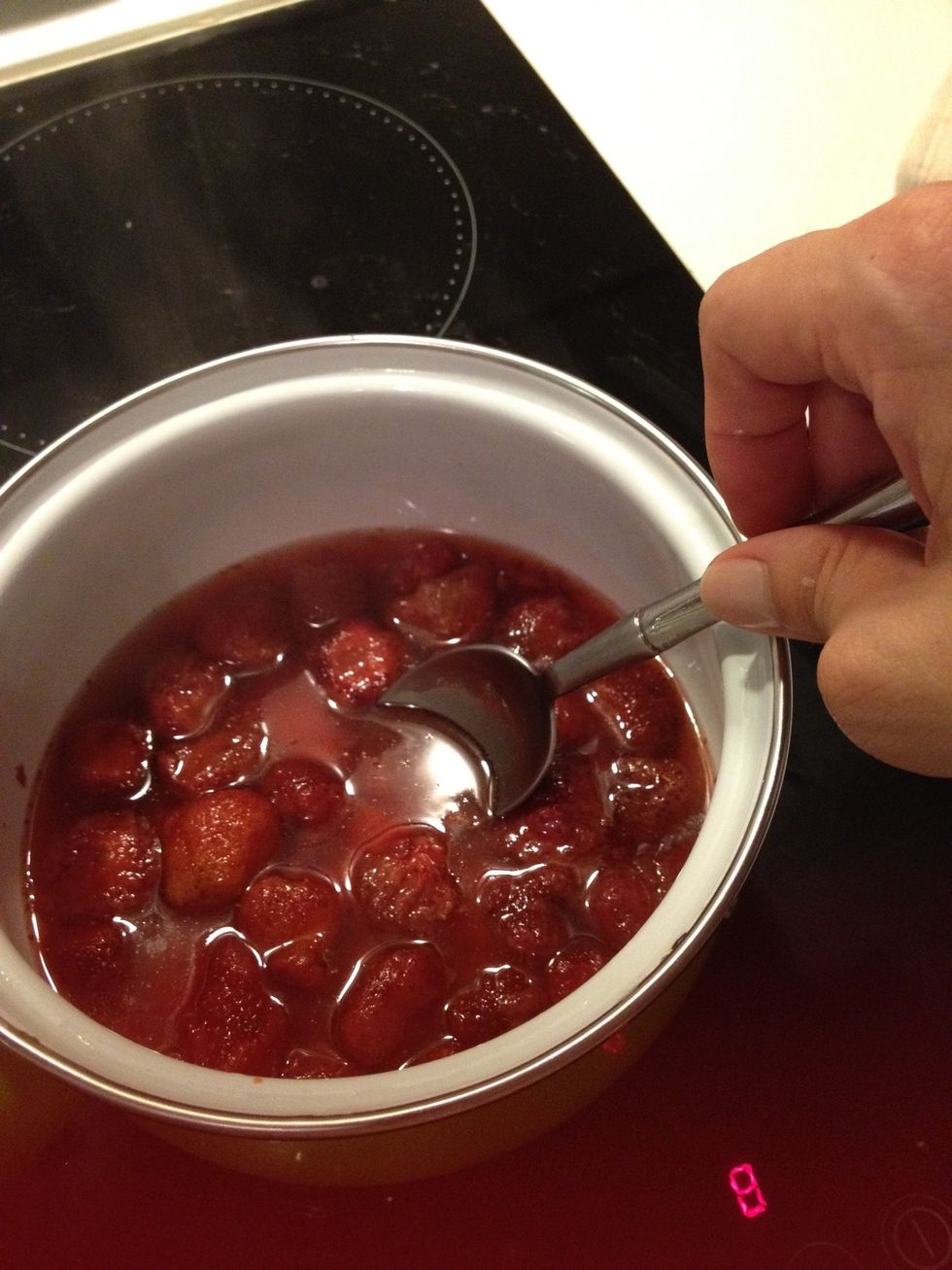 Turn on high heat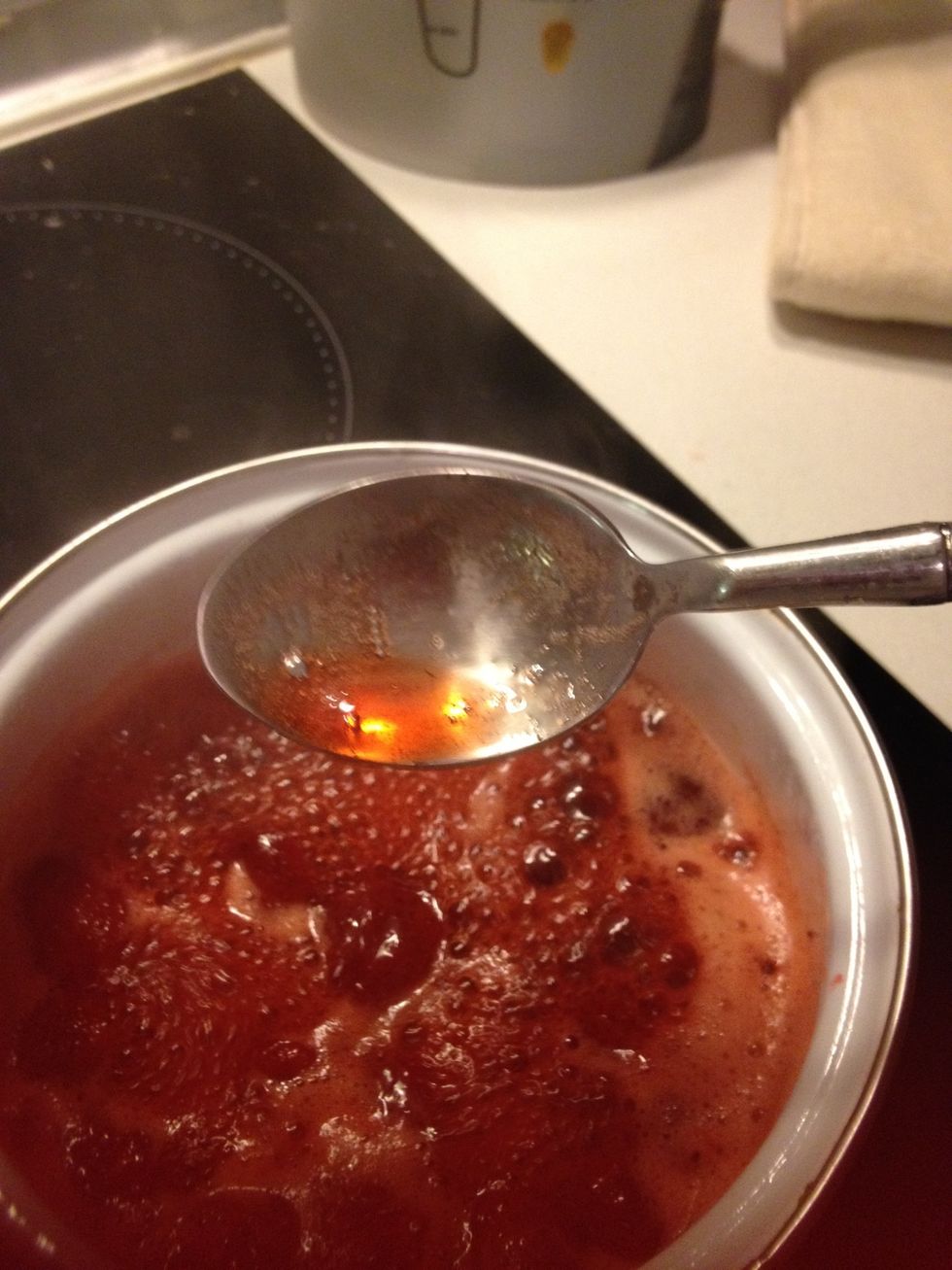 When boiled, low the heat to simmer the sauce to reduce for 5 mins. It will thicken a little. Take off the heat.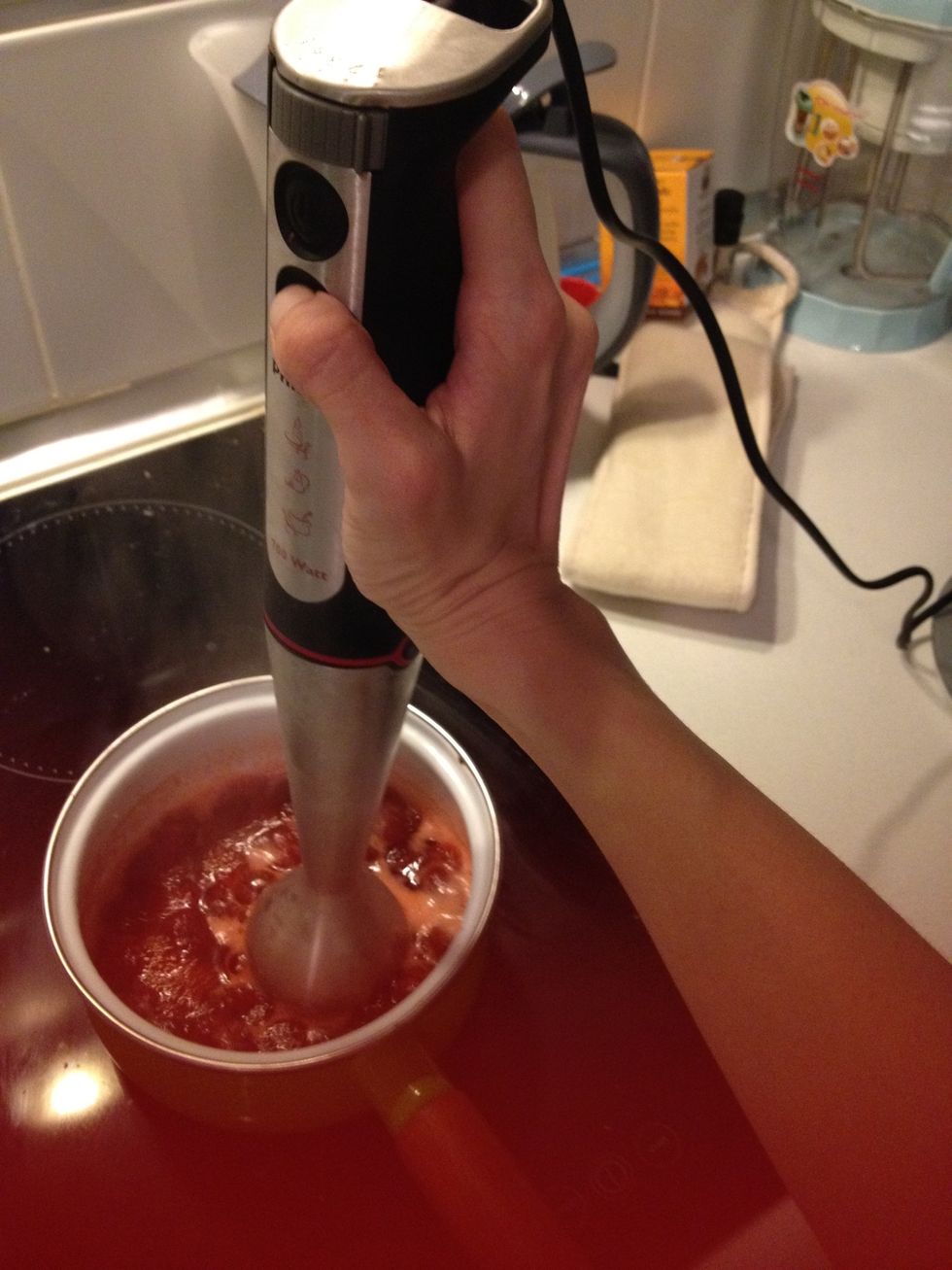 Use a hand blender blend until smooth. Be very careful! It's hot and might spill on u. Pulse in circular motion to save ur pot 😁don't let the blender drags along the bottom of the pot.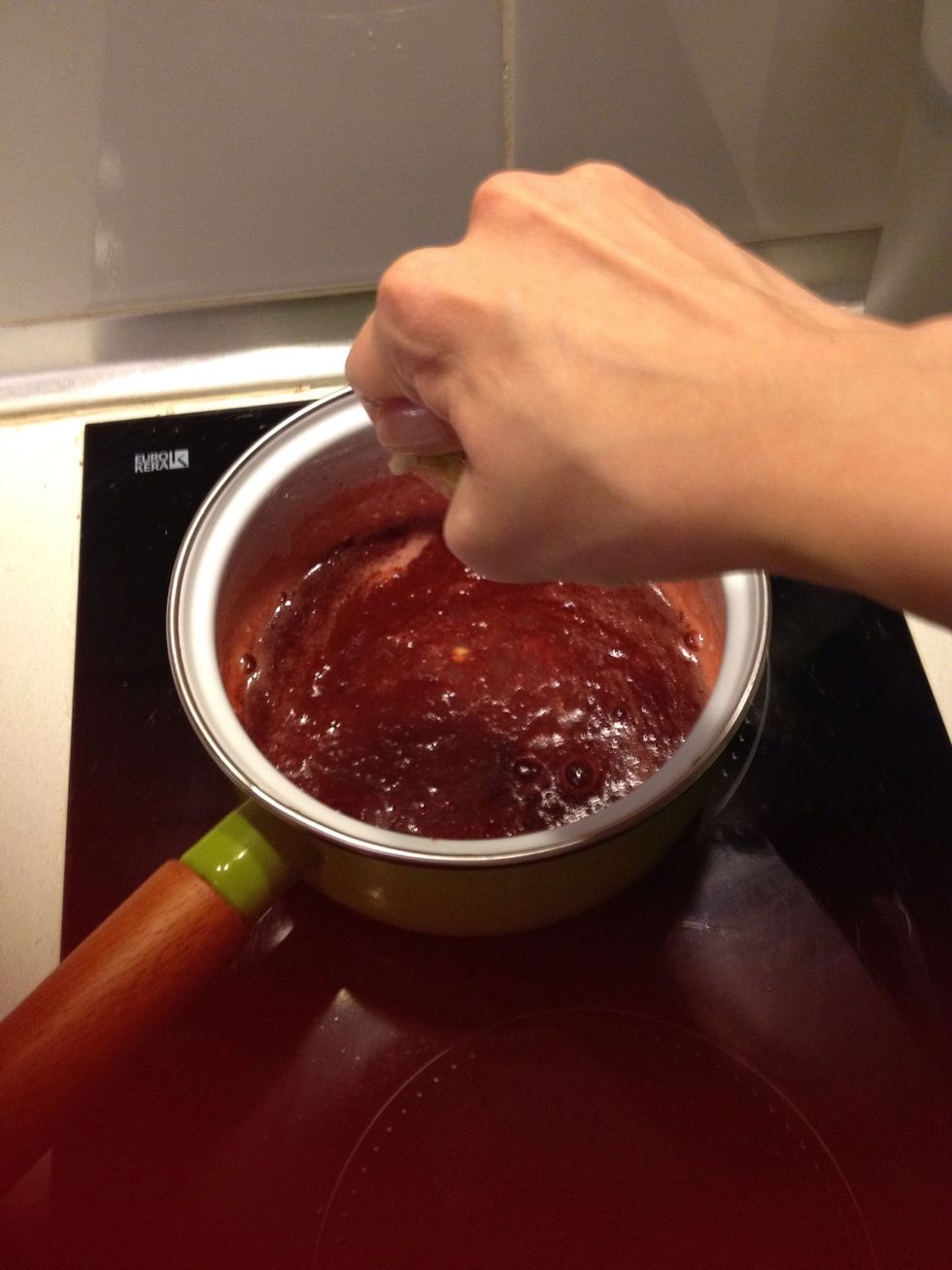 Add lime juice and a pinch of salt.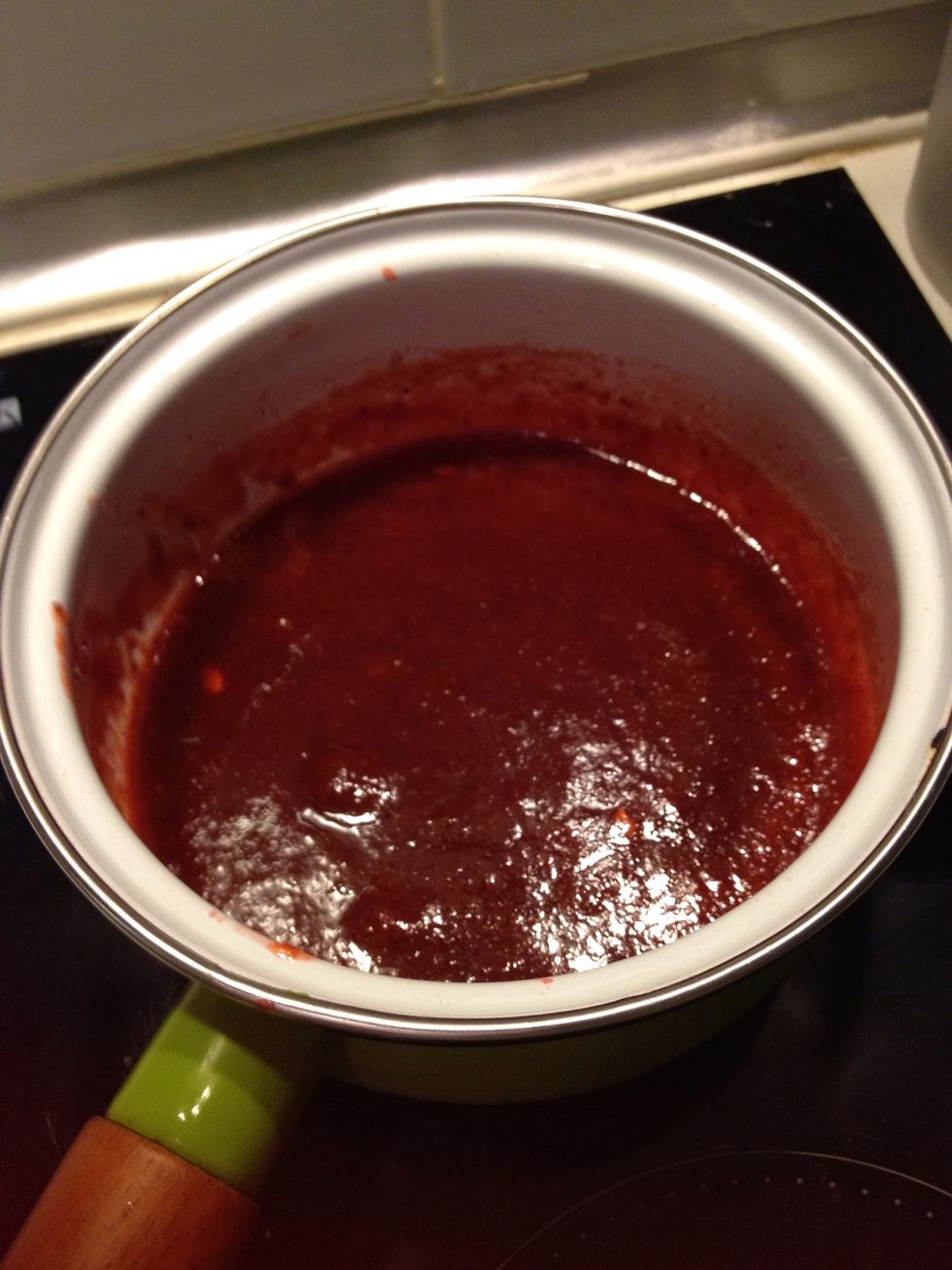 cool down and put in the fridge, serve over the panna cotta. (if u have time, u can do this just before serving) warm strawberry sauce over cold panna cotta is good. Make sure it's not too hot tho.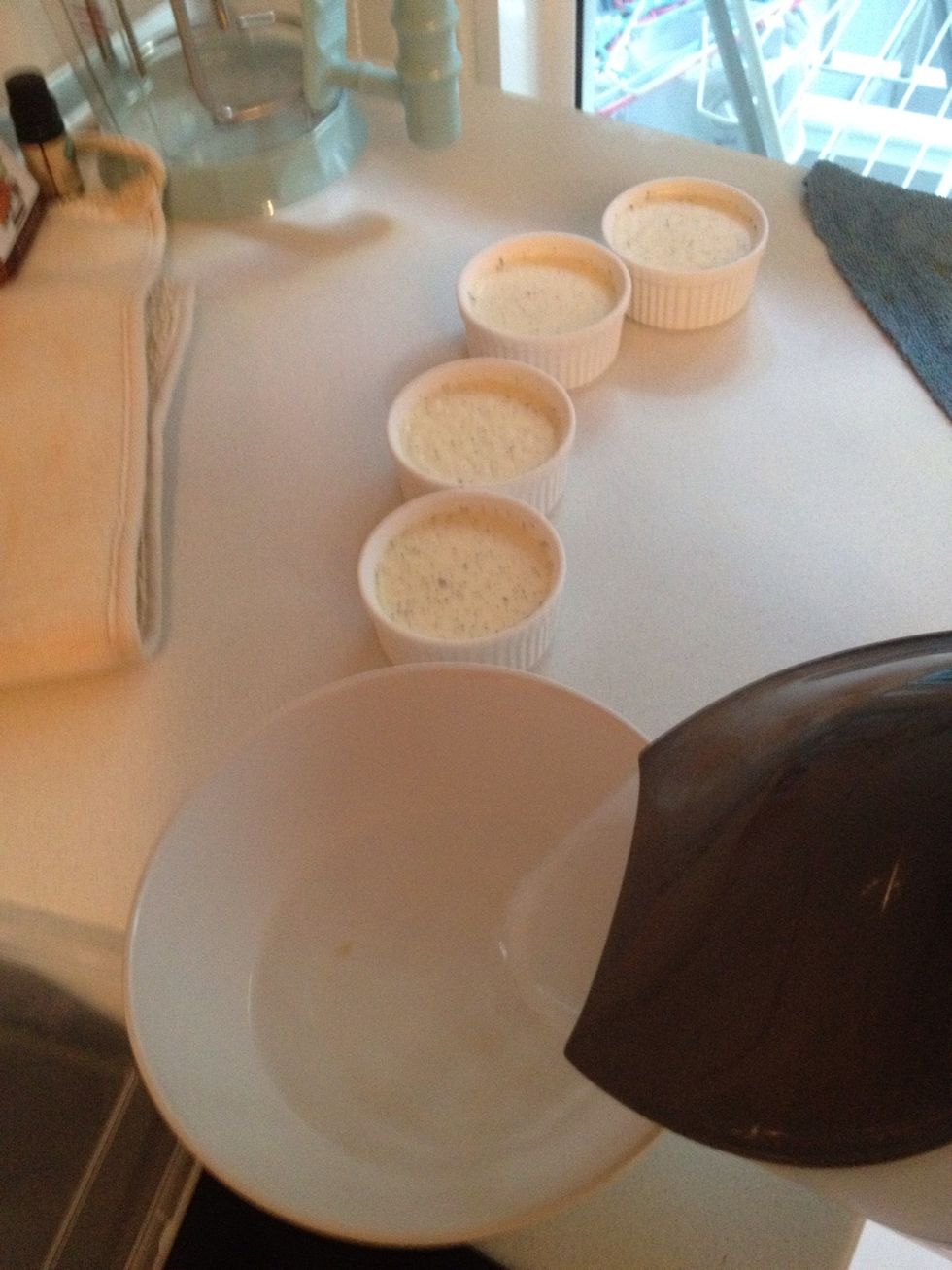 Pour hot water into a bowl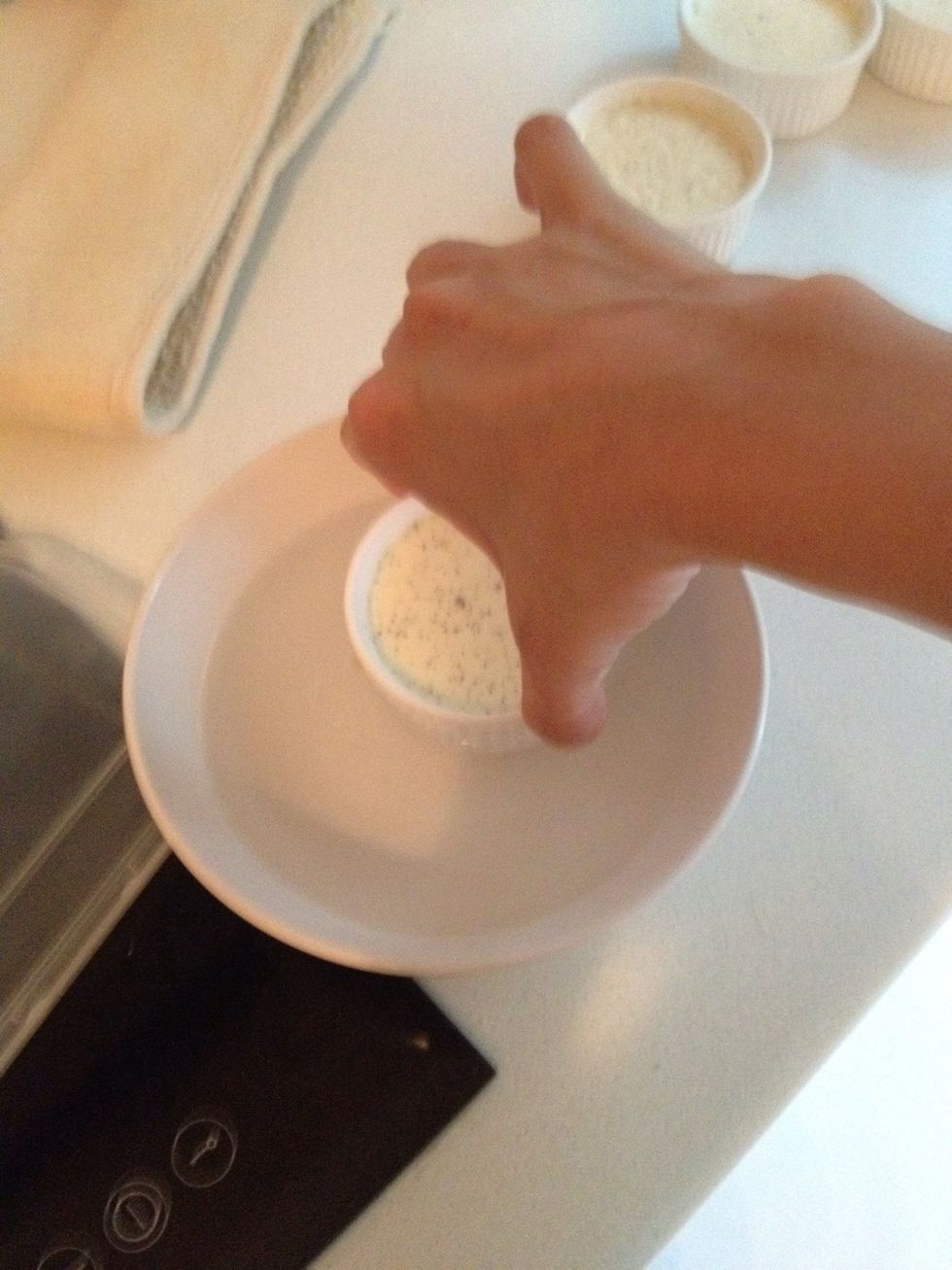 Dip the ramekin in count to 5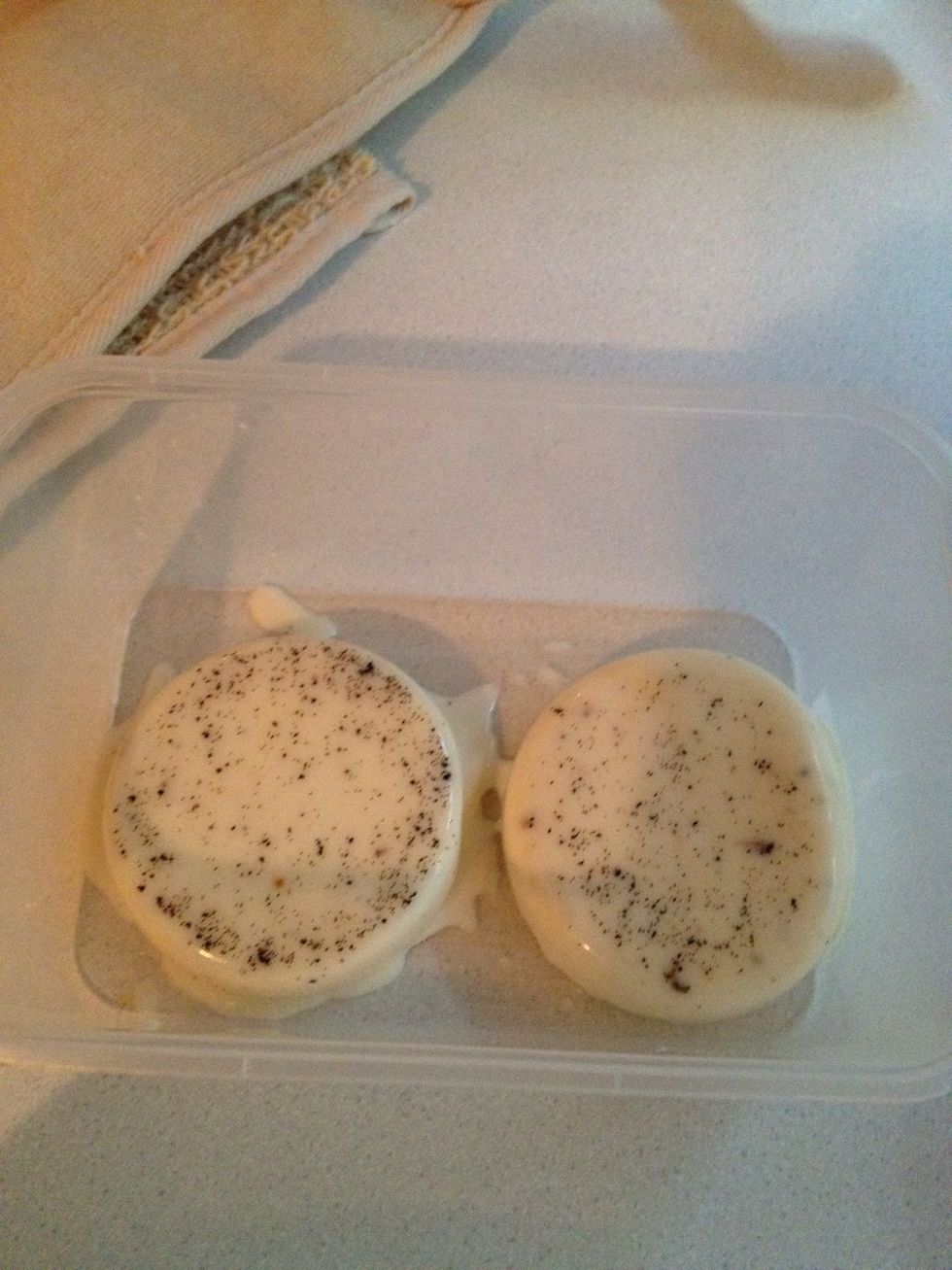 Put it in you container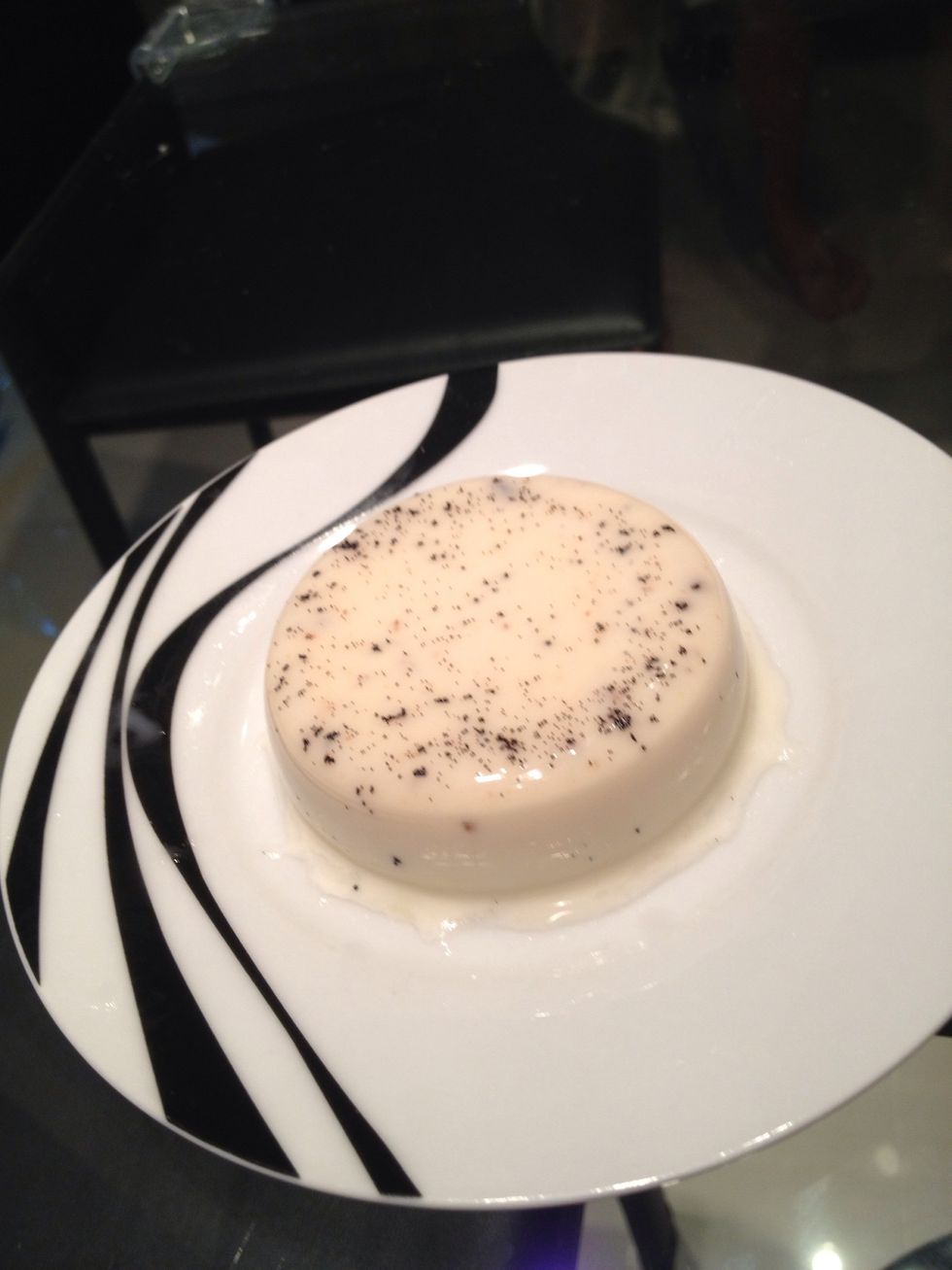 And one for urself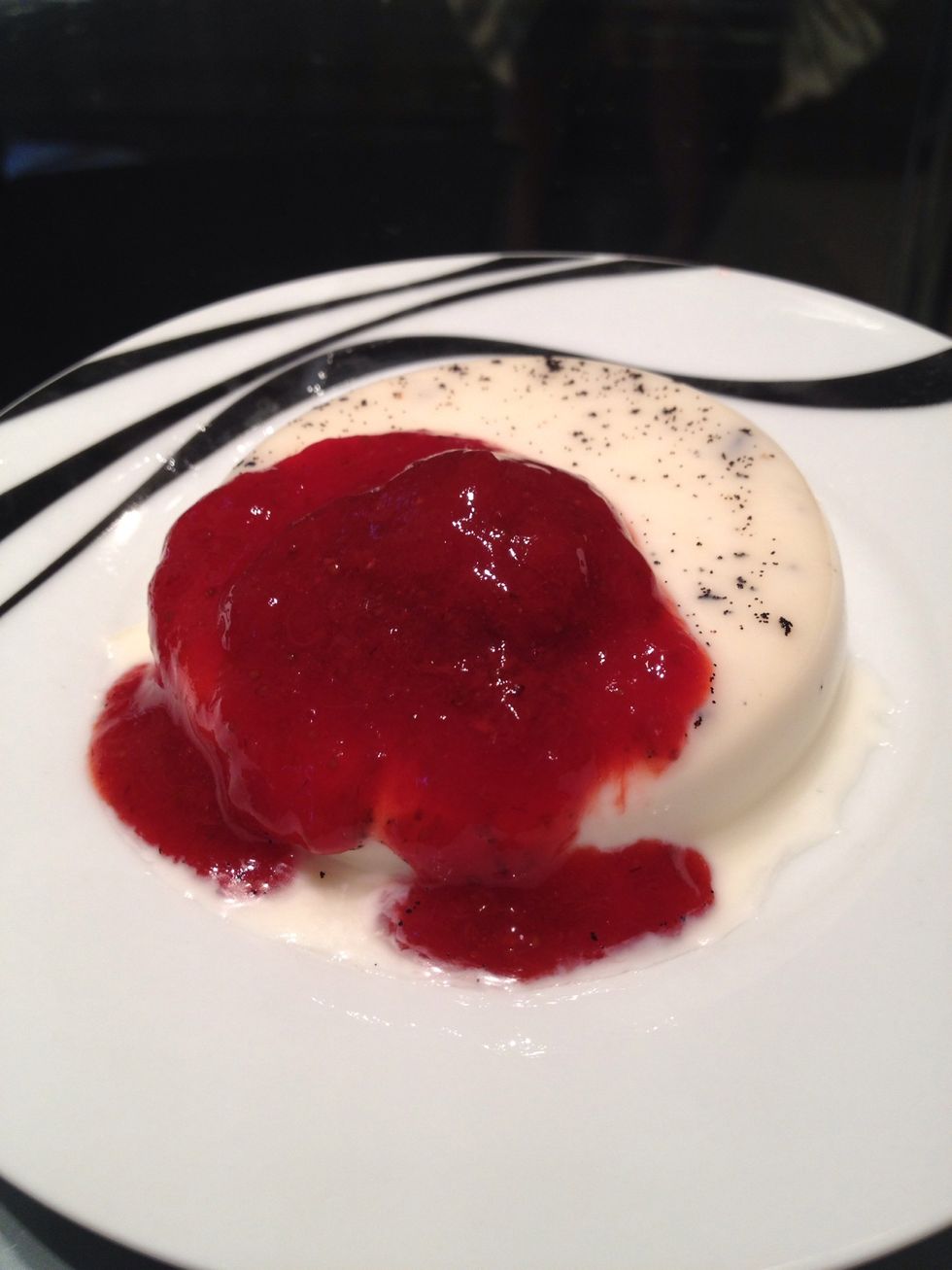 Drizzle the strawberry sauce over the panna cotta. If the sauce appears thick after being in the fridge, add lime juice and a bit of hot water.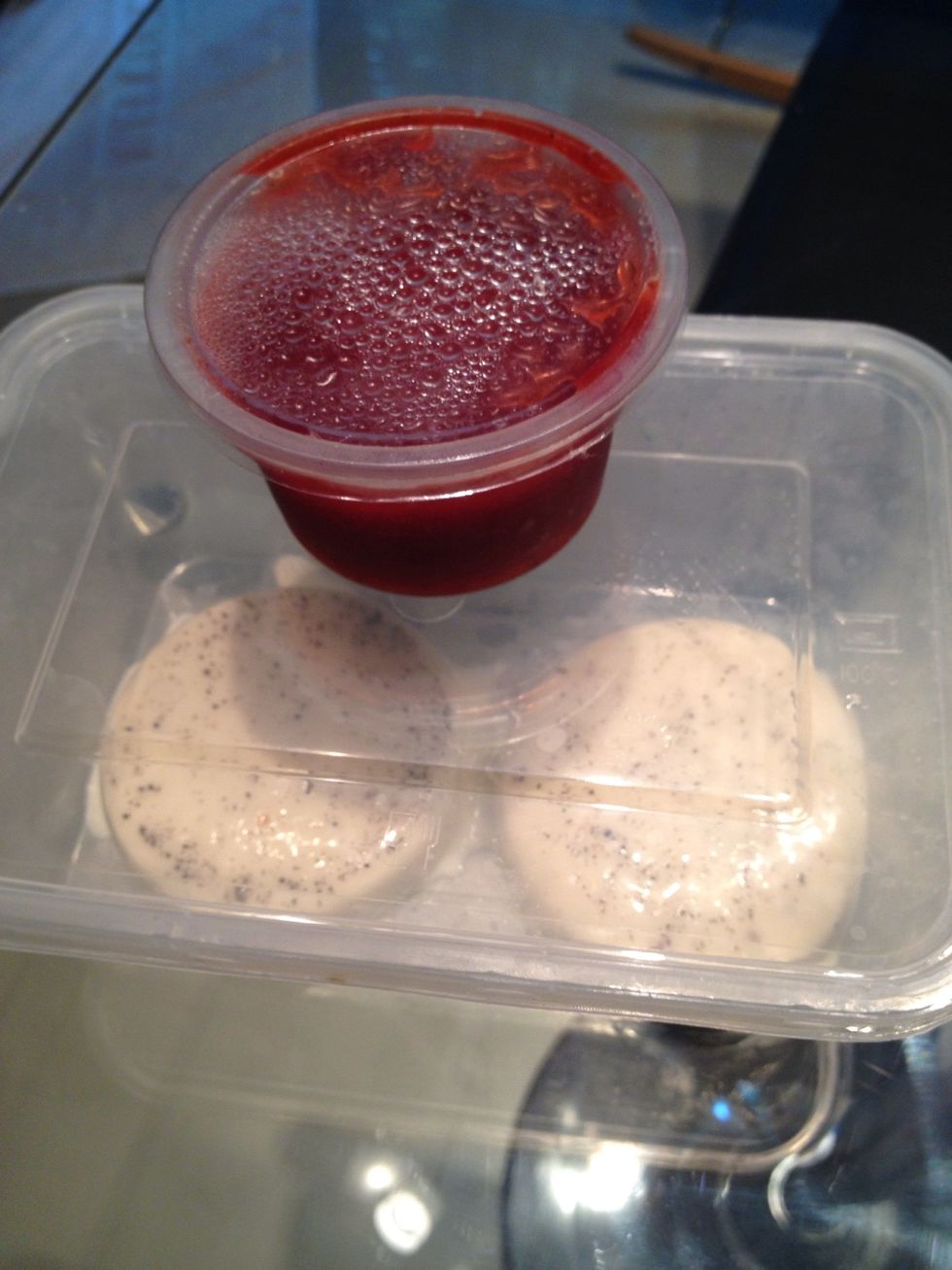 Pack them up in airtight container and give to ppl u love.💗💗💗 Enjoy!
500.0ml Whipped cream
375.0ml Milk
80.0g Sugar
8.0g Gelatin
2.0 Vanilla bean
1.0Tbsp Vanilla extract
170.0g Frozen strawberries
65.0g Sugar
70.0ml Water
1.0pch Salt
2.0 Lime juice
Goi Haru
I love cooking & baking. I got recipes from people I met, some were adapted from classic recipes. I hope you enjoy them. Cook Bake Share & Enjoy!