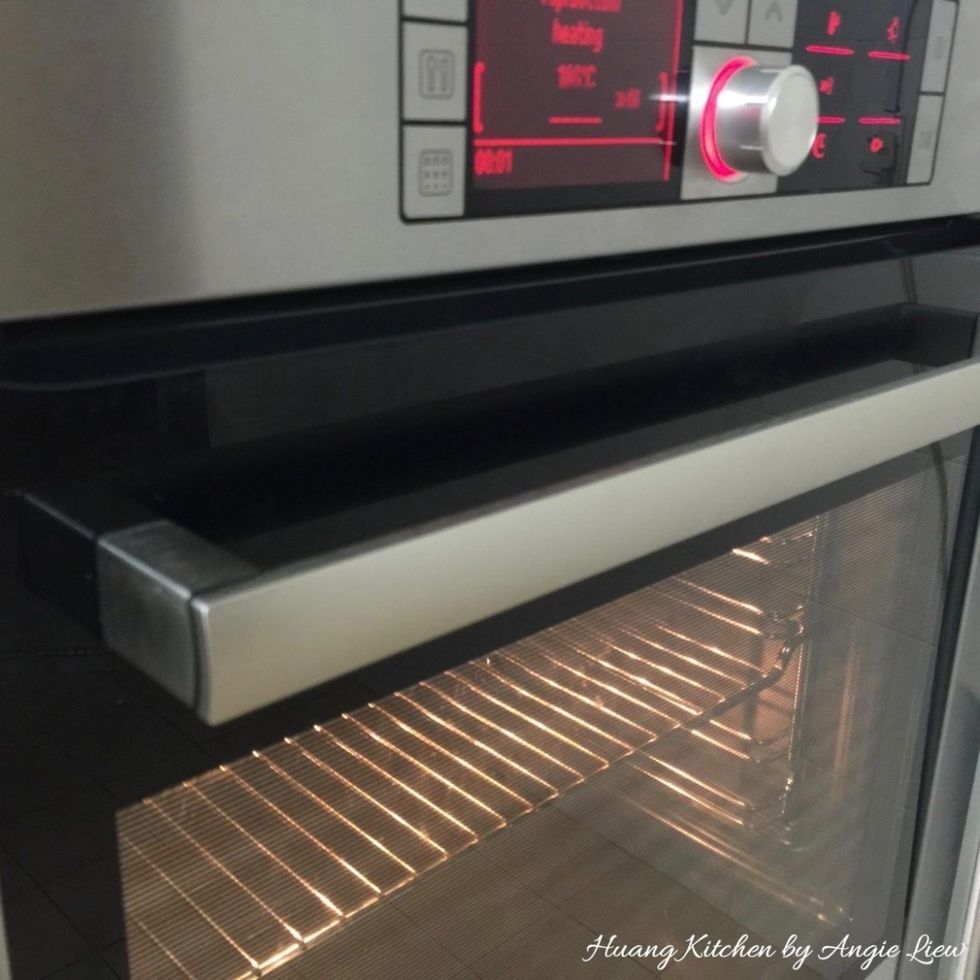 To start, first preheat oven to 120 degree C / 250 degree F and place rack in centre of oven.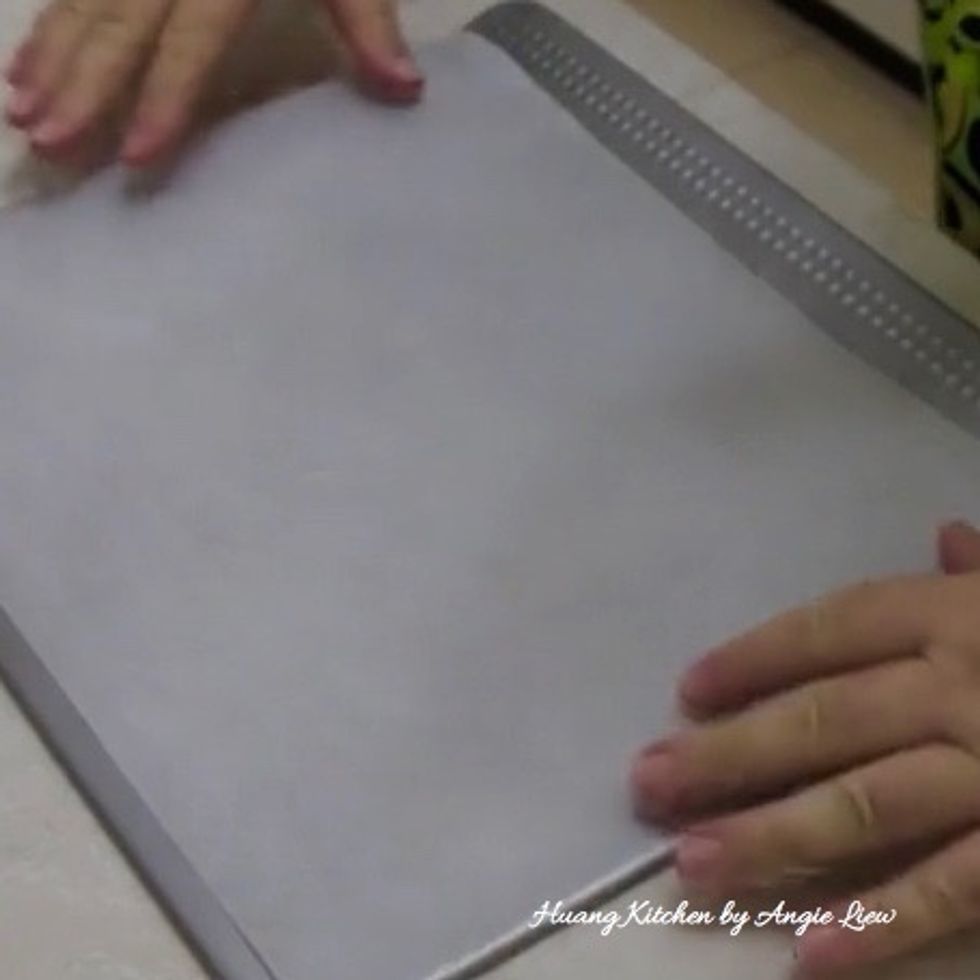 Line a baking sheet with parchment paper.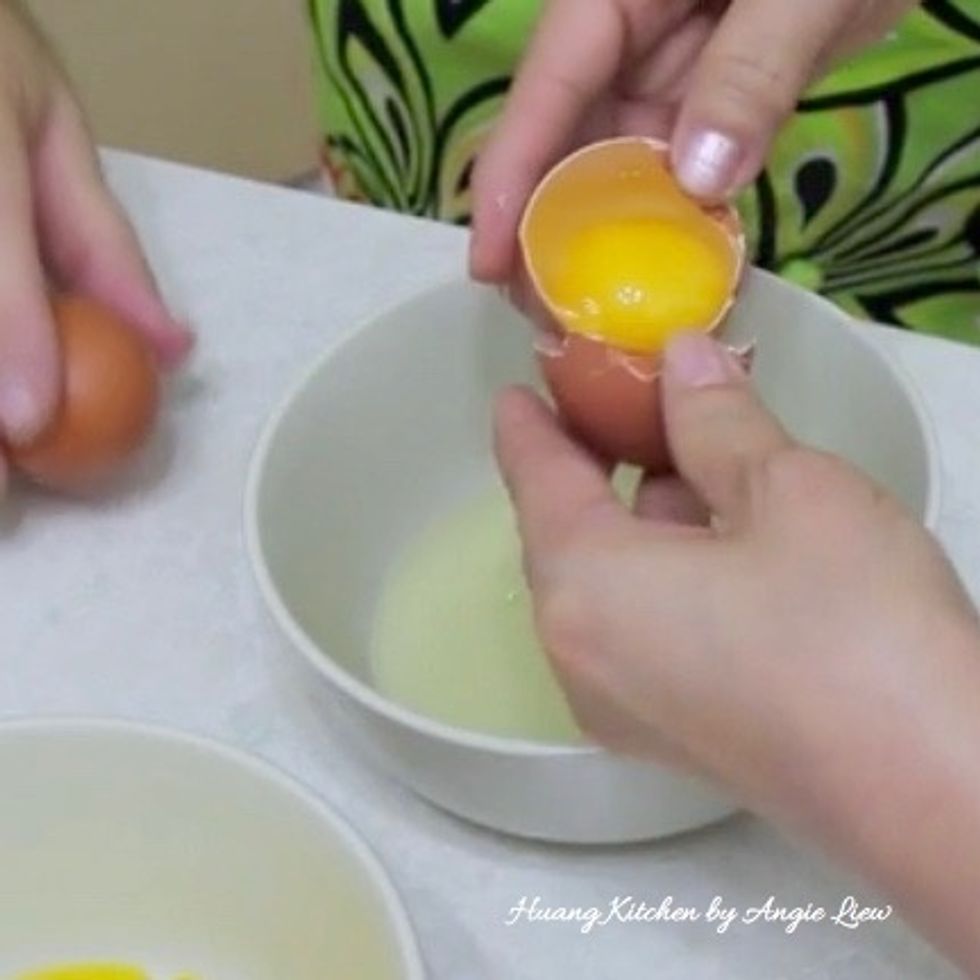 Separate the egg whites and place in a CLEAN bowl.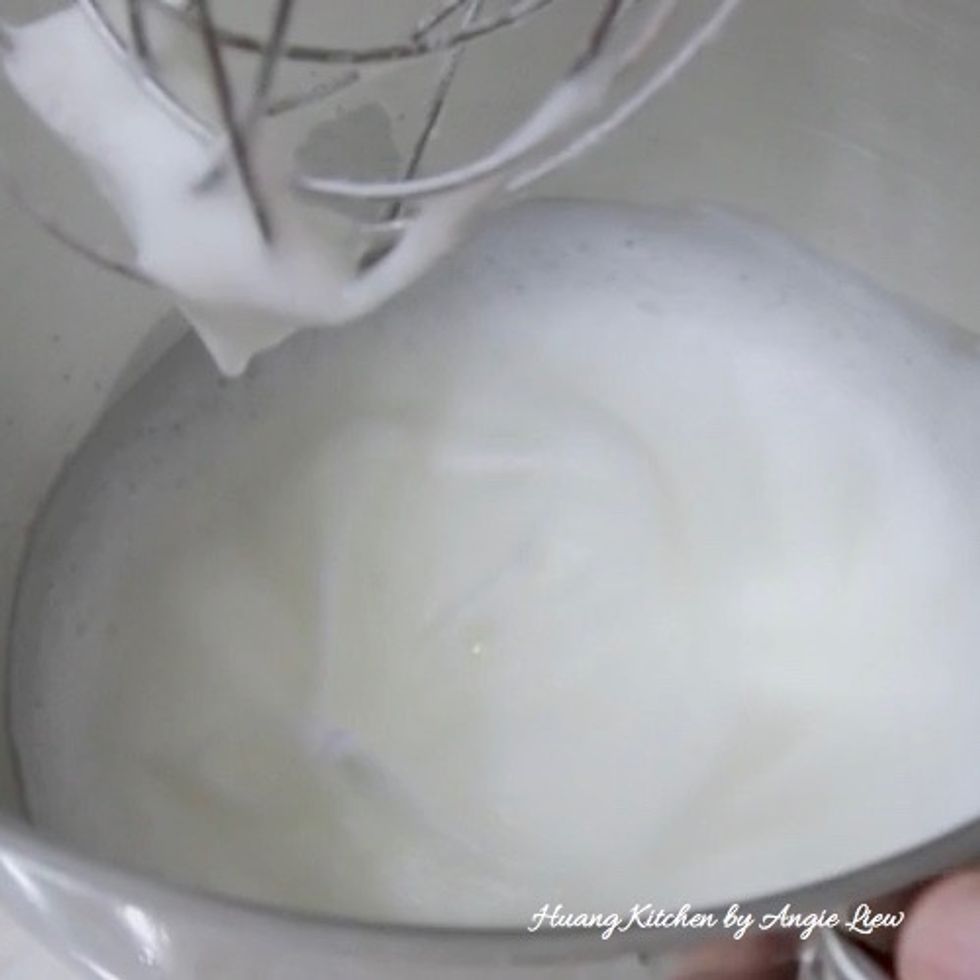 Then, whisk the egg whites in a clean dry bowl using an electric mixer until light soft peaks form.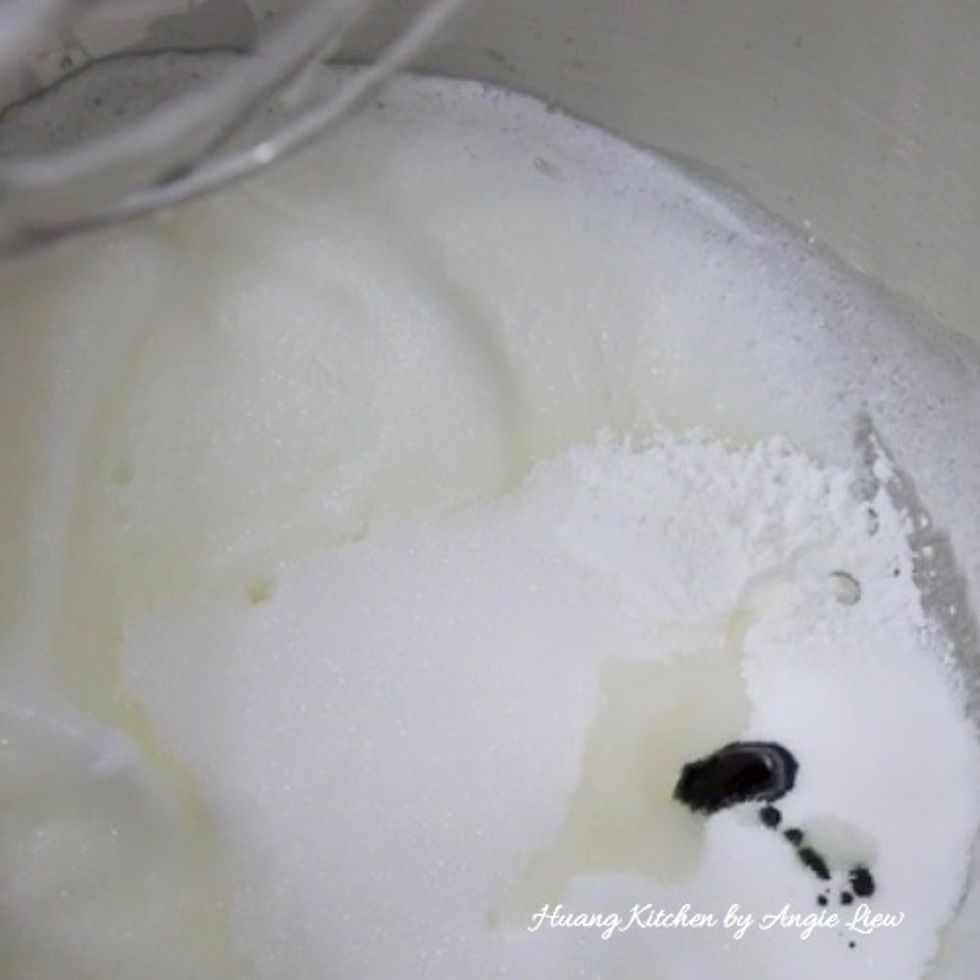 Gradually add in the sugar followed by cornstarch, vinegar and green pandan extract.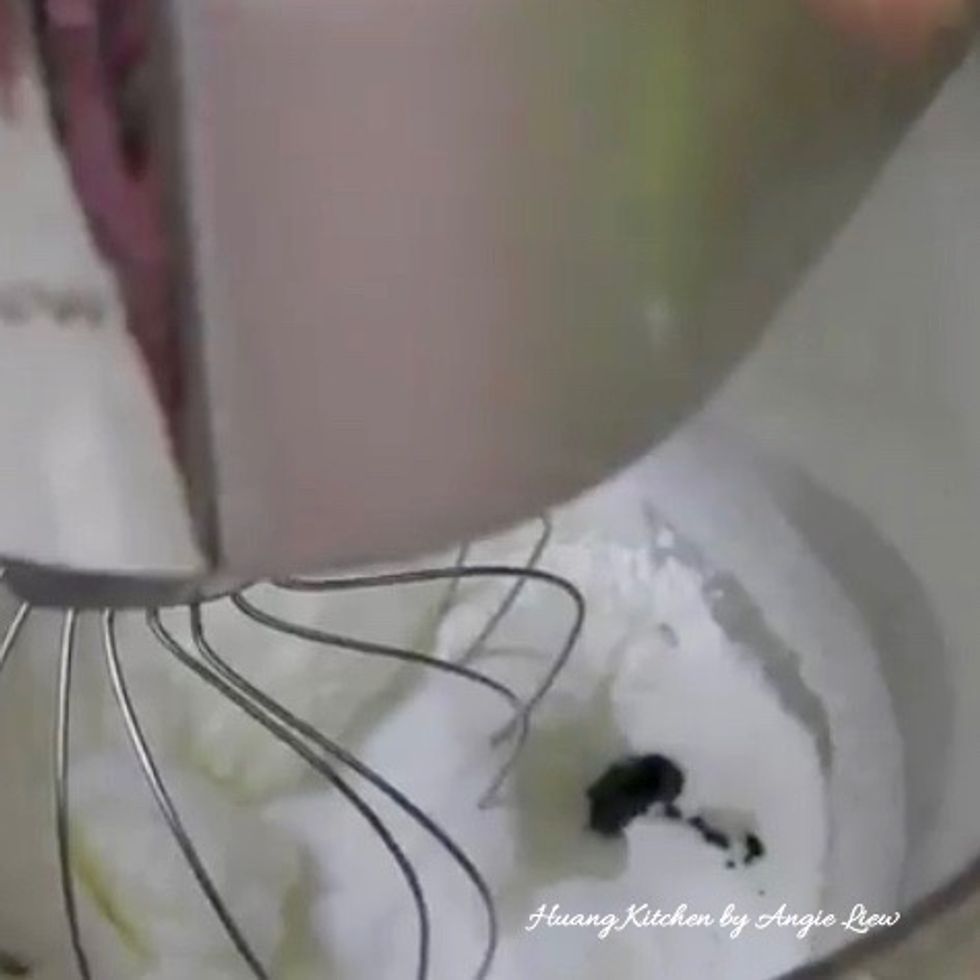 Continue to whisk till the meringue is thick, silky and fairly firm.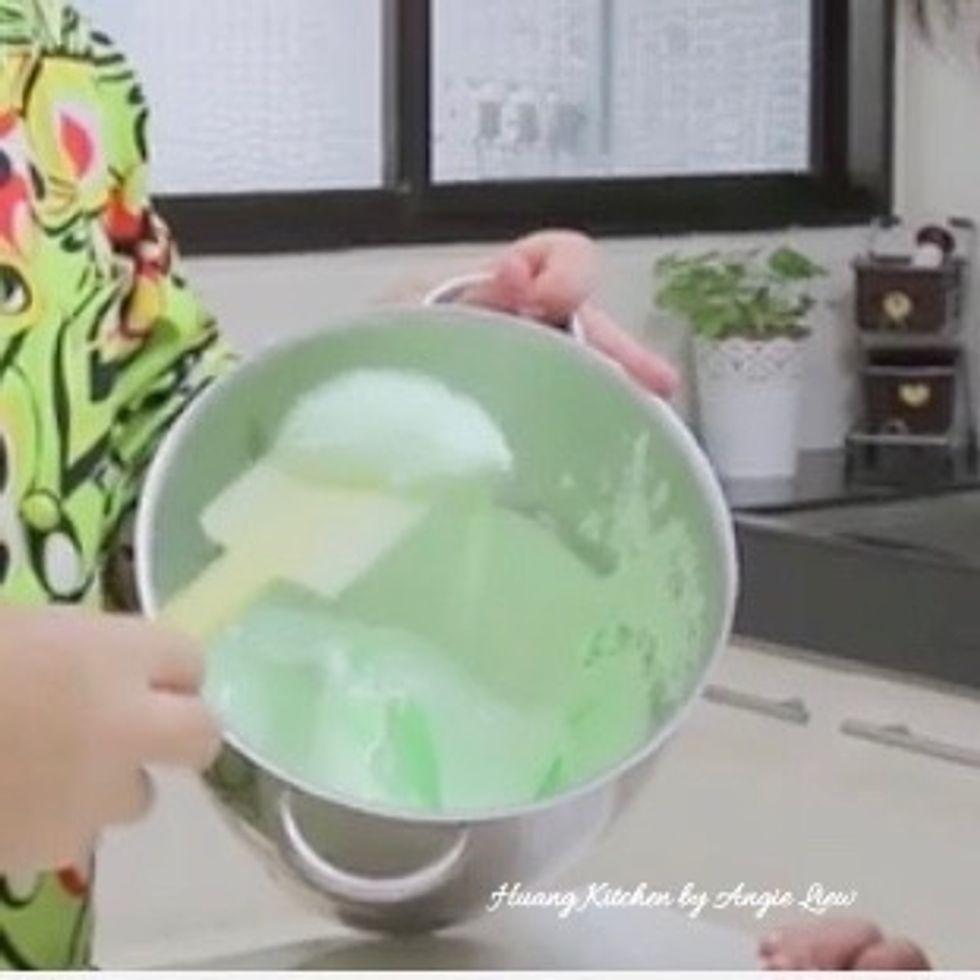 You should be able to hold the bowl upside down without the meringue falling out of the bowl.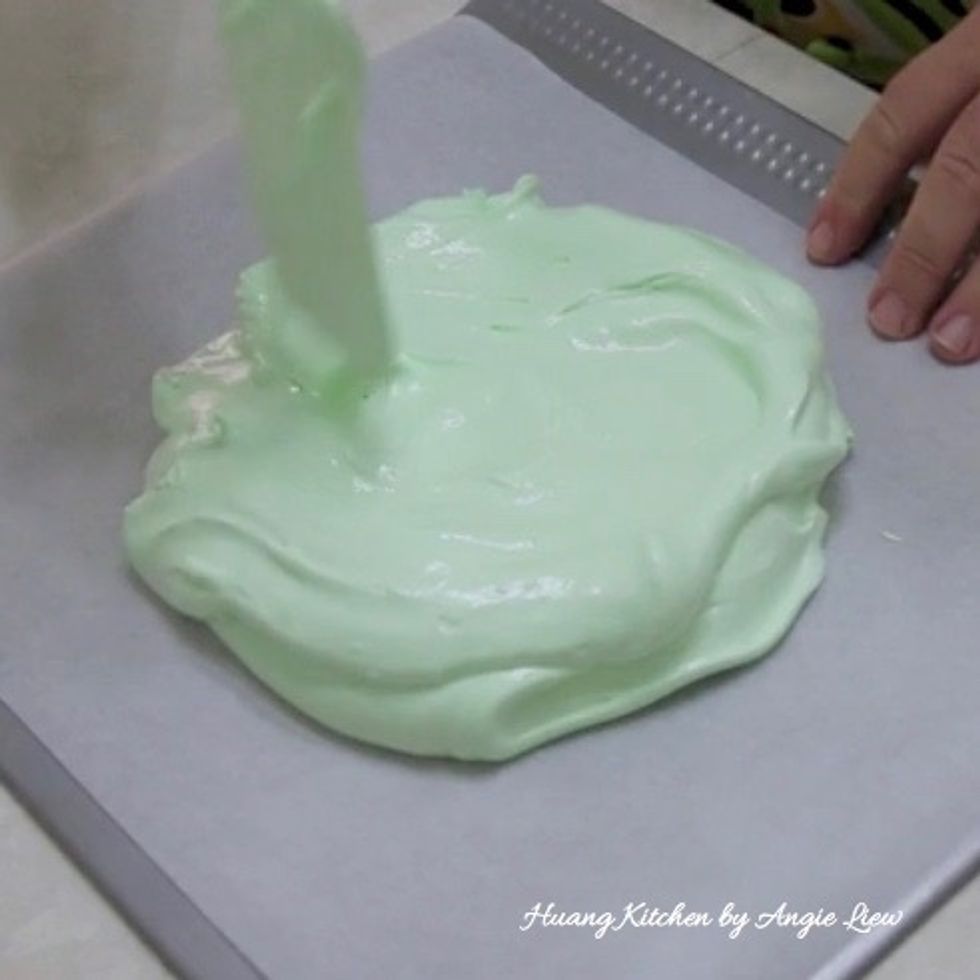 Spoon the meringue mixture onto the lined baking sheet. Smooth edges making sure they are slightly higher than the centre. You want a slight indent in centre to place the whipped cream & fruits.
Then bake in preheated oven for 1 1/2 to 2 hours or until the pavlova is dry to the touch and the outside is firm but not browned.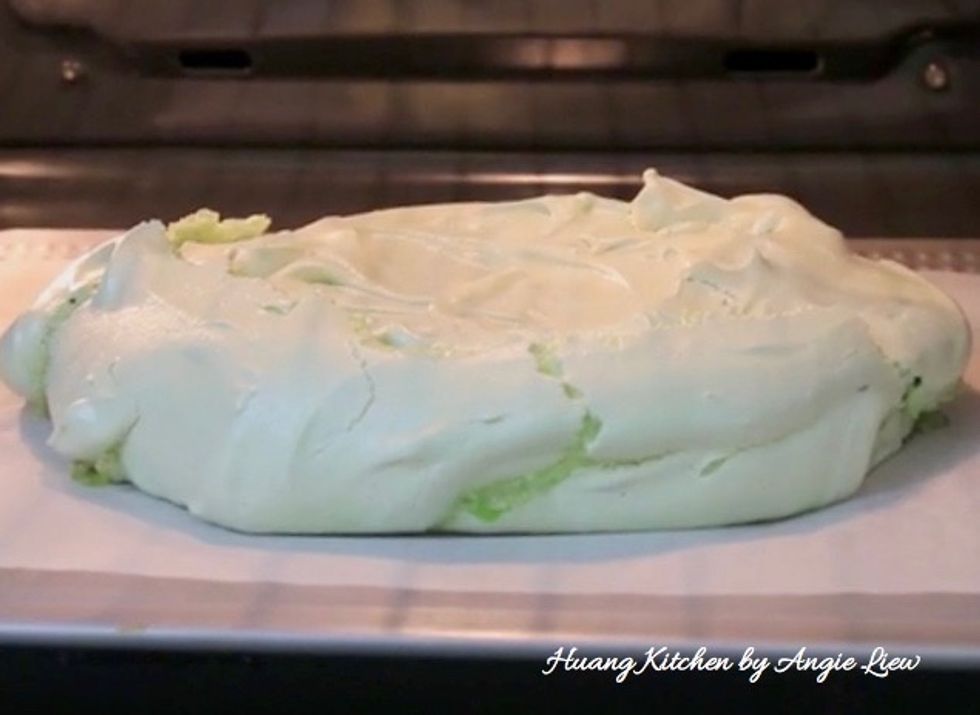 Once cooked, turn off the oven, leave the oven door slightly ajar and let the meringue cool completely in the oven. When completely cooled, transfer to serving plate.
Meanwhile, make toppings for the pavlova. First, peel off fresh mango skin and cut into thick slices.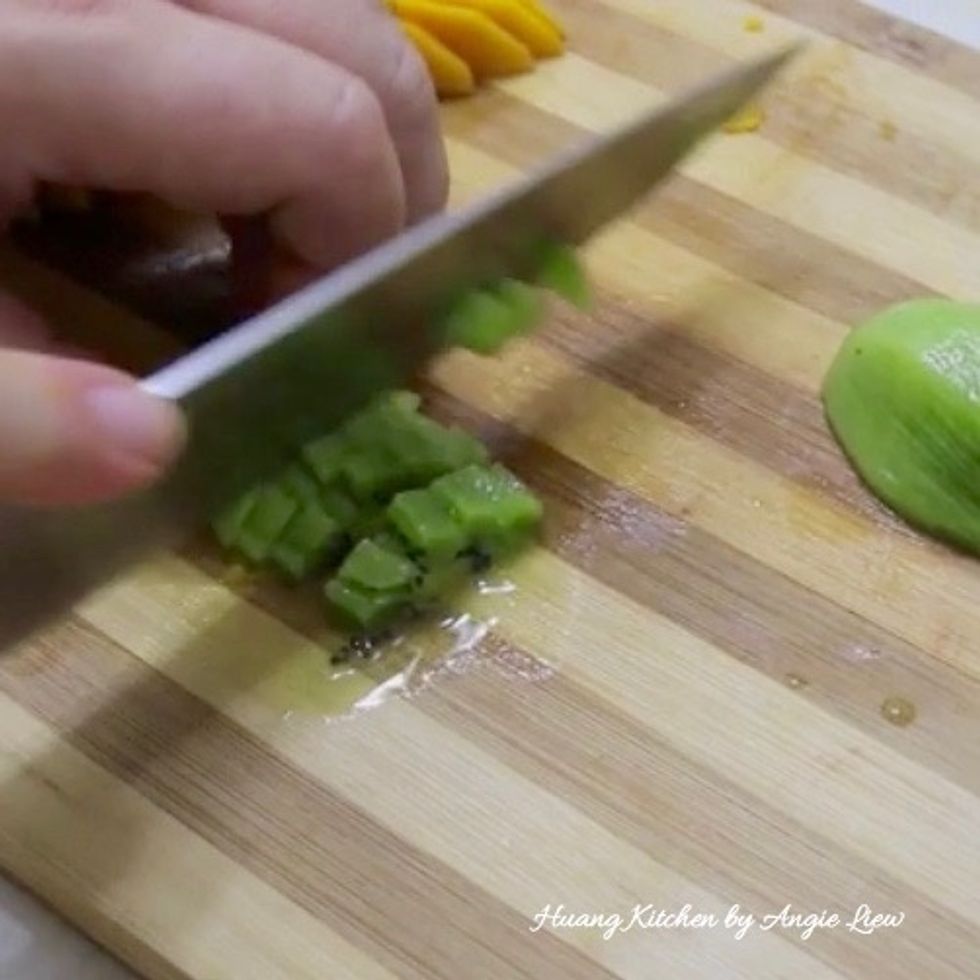 Then, peel off skin of fresh kiwi fruits and cut into cubes.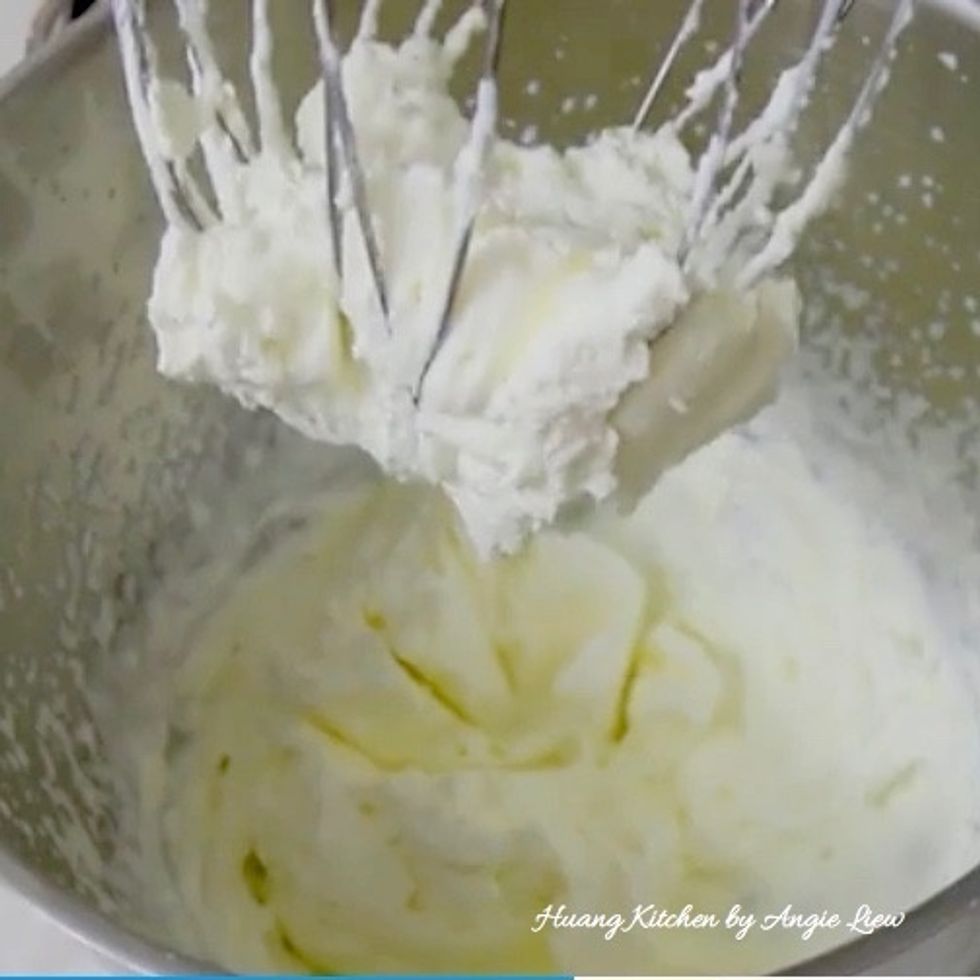 When about to serve the pavlova, whip up fresh cream in a bowl using an electric mixer until firm peaks form. And we're ready to put everything together!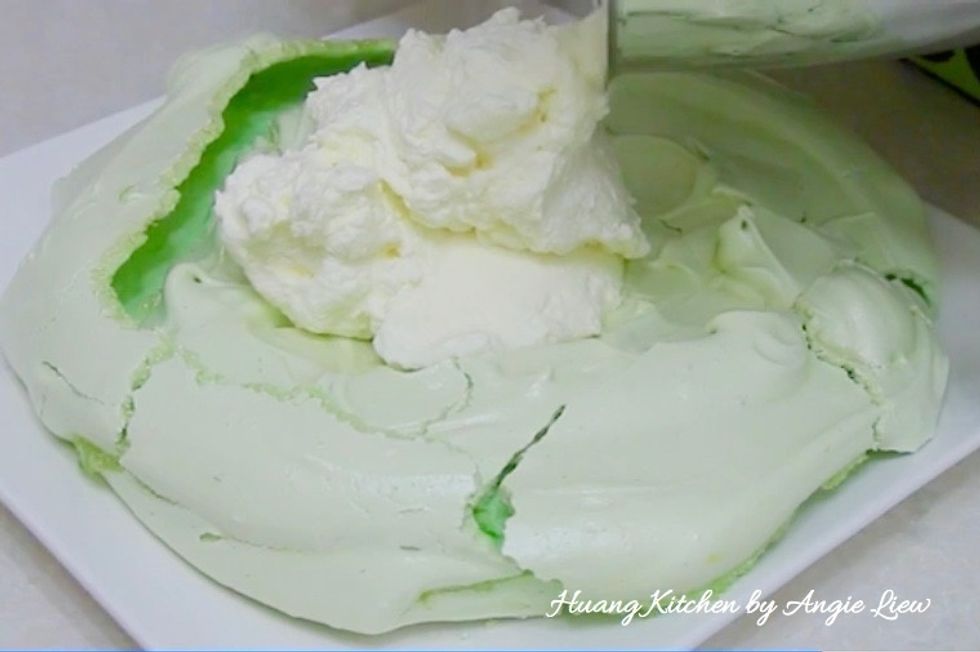 To assemble the pavlova, first spread the whipped cream onto the top of the cooled pavlova to form a nice thick layer.
Then, decorate the top with the sliced mangoes and kiwi cubes. And we're done!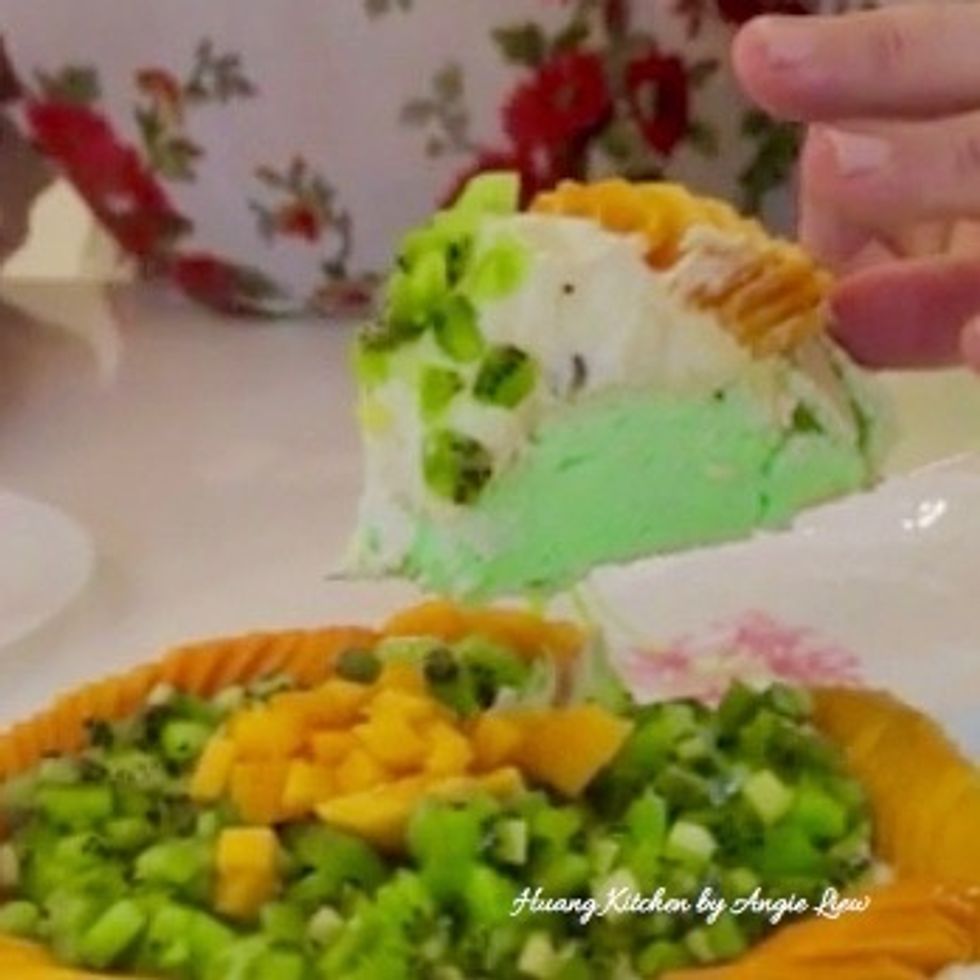 Serve this pavlova dessert immediately as this dessert does not hold for more than a few hours. Do not refrigerate as the meringue will quickly soften. As always, ENJOY!
6.0 eggs, separate and use the egg whites
340.0g castor sugar
1.0tsp cornflour
1.0tsp white vinegar
1.0tsp pandan extract
300.0ml fresh cream
2.0 mangoes, ripe
2.0 kiwi fruits, cubed
Huang Kitchen
For more step-by-step recipes and cooking tips, visit my website at \nhttp://www.huangkitchen.com