How to make panda bread
This has a LOT of steps! I tried to make it as easy as possible. Hope you like it!
194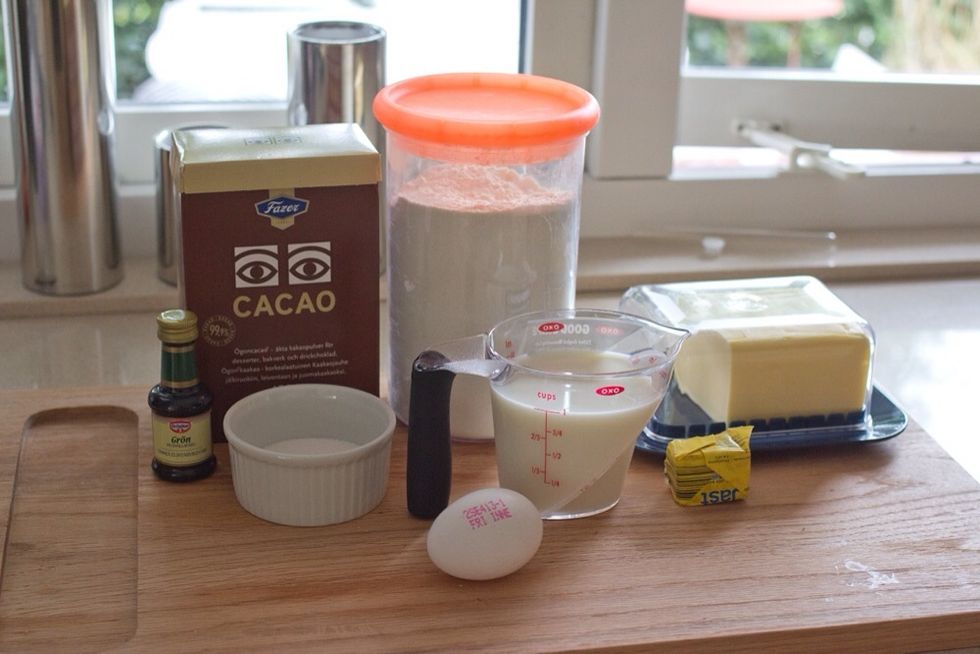 Gather your ingredients!
Mix the milk and yolk in a pretty large bowl and heat in the microwave for a few seconds until it's the same temperature as your finger!
When the milk has the right temperature mix in the yeast until it melts away in the milk. There after, mix in the sugar, salt and butter. Mix until the butter is pretty much dissolved.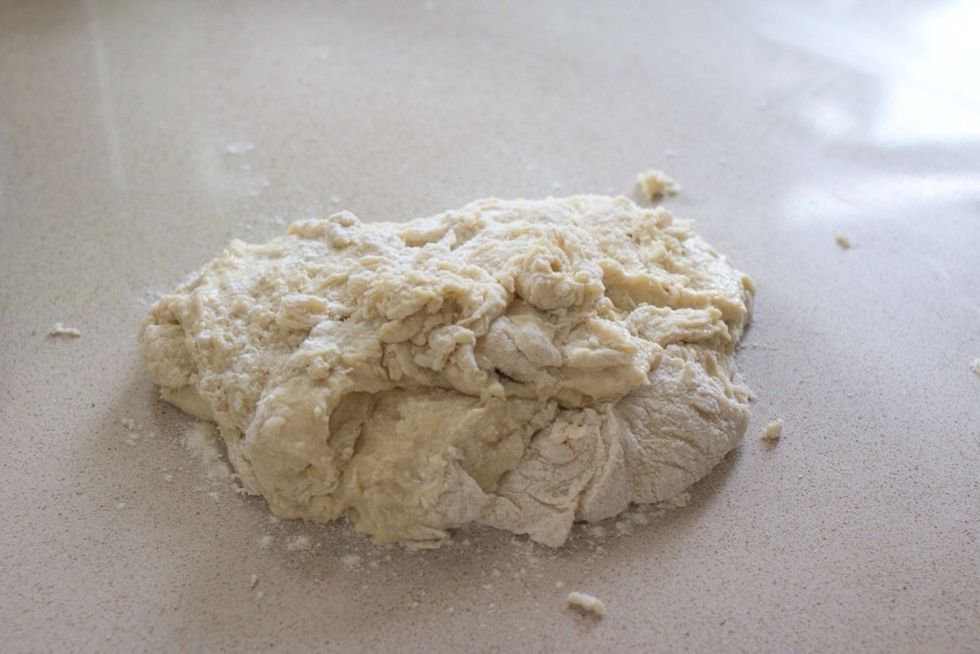 Put in the flour one cup at the time (you might not need all of it). When your dough looks like this, pull it out of the bowl and start kneading it!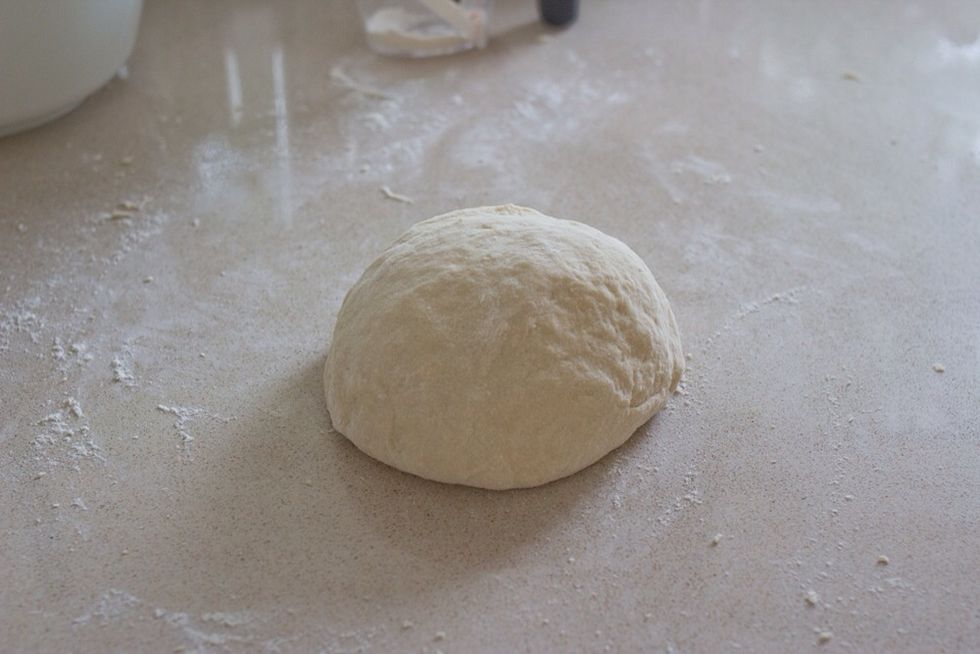 Add more flour if you feel like you have to but be careful to use too much as this can make the bread dry. When the dough looks like this you're gonna cut it in 3 pieces.
2 of the pieces should be the same size and the third piece should be 1/3 of the others.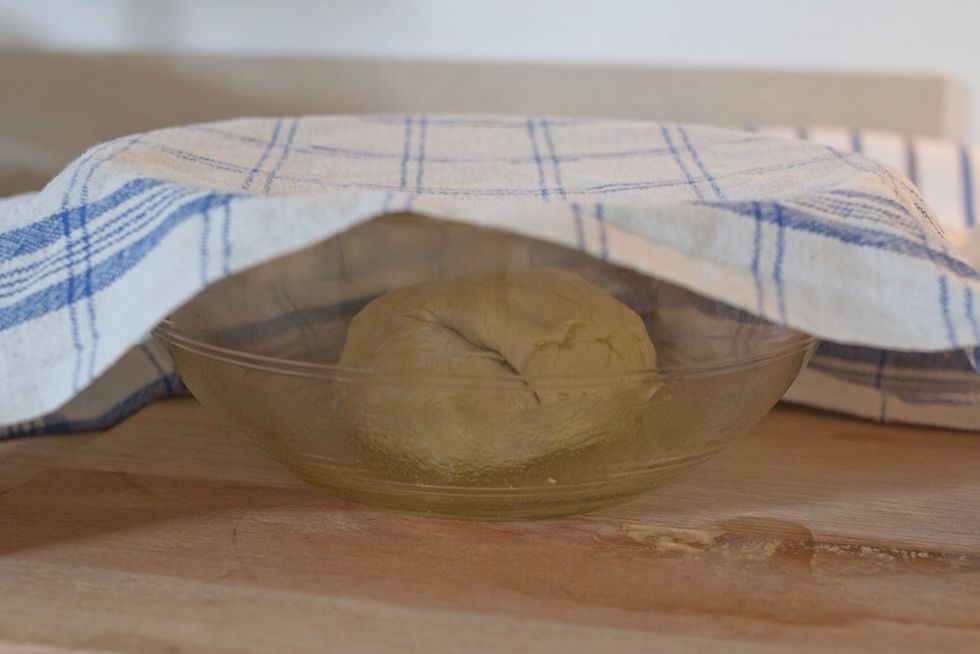 Let one of the big pieces rest in a bowl (with a little olive oil around it) under a towel. Colour the other big piece green with food colouring and color the small piece brown using Cacao and water.
You might not get the entire piece the colour you want, mine looked a little melange, but it will still work! Leave the three pieces of dough to rest for about 1 1/2 hours.
When the dough has become about double the size it's rested enough! Cut the different pieces in to even smaller pieces like this.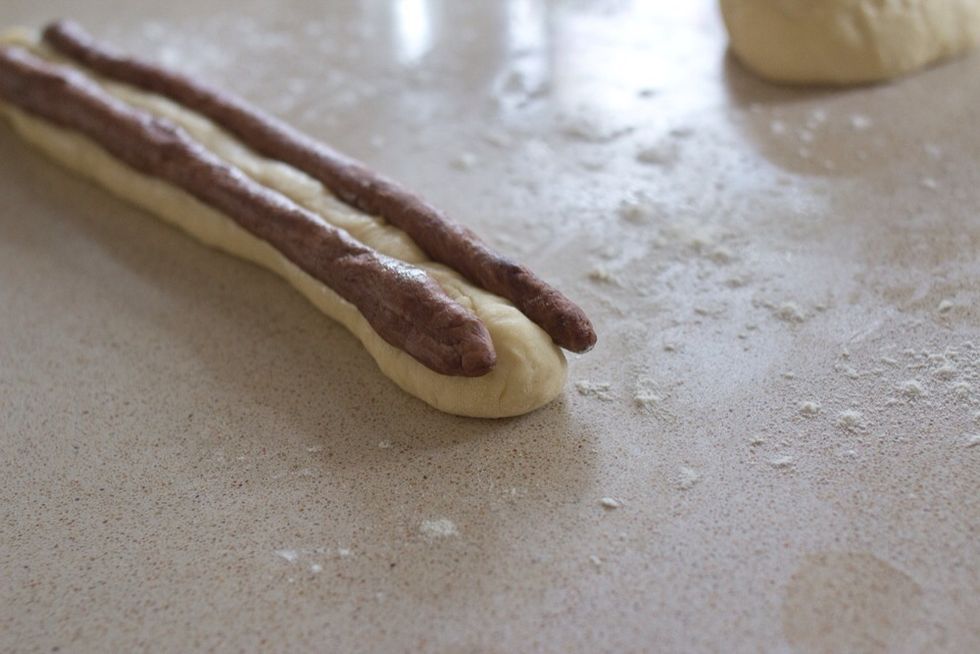 Roll one of the big white pieces about 25 cm. long and two of the brown pieces the same length. Put the brown pieces on the upper sides of the white one (use a little water to make it stick!)
Roll the small white piece and put between the brown ones.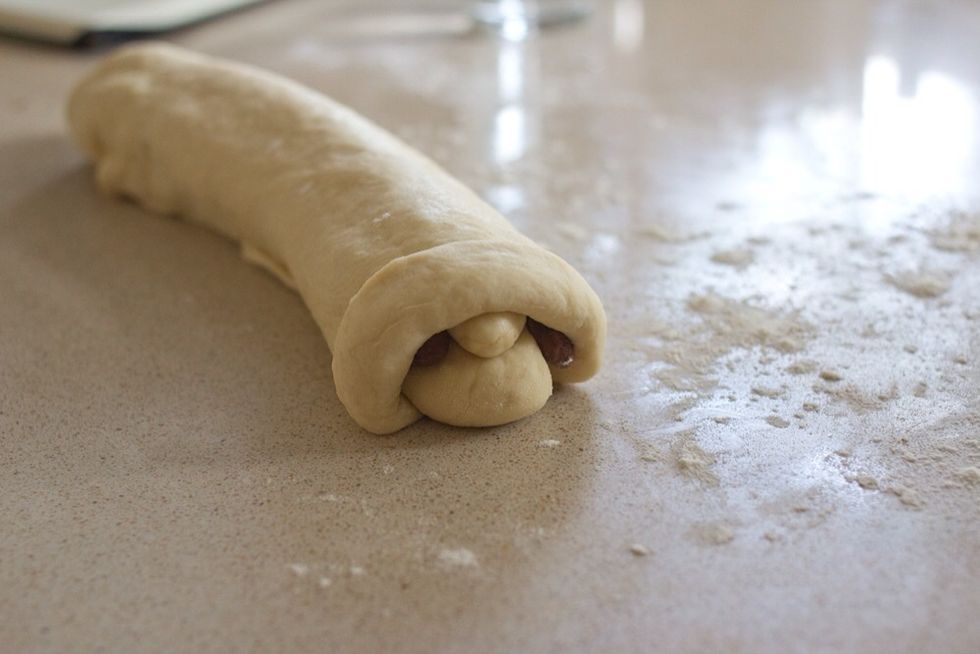 Spread out the other big white piece and cover the roll with it. Like a blanket!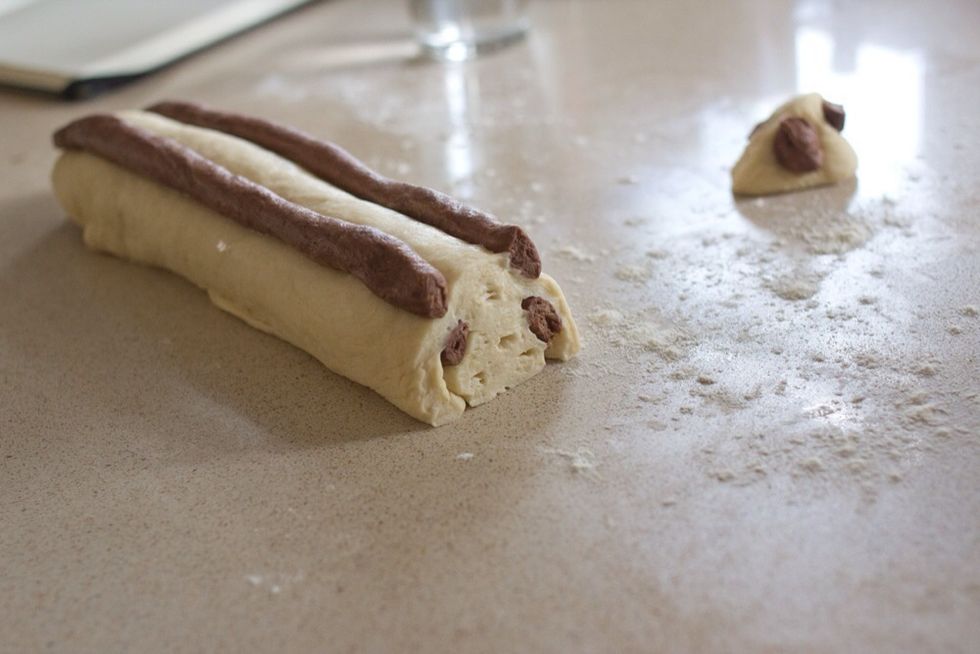 Roll out the last two brown pieces and but on the upper sides of the blanket.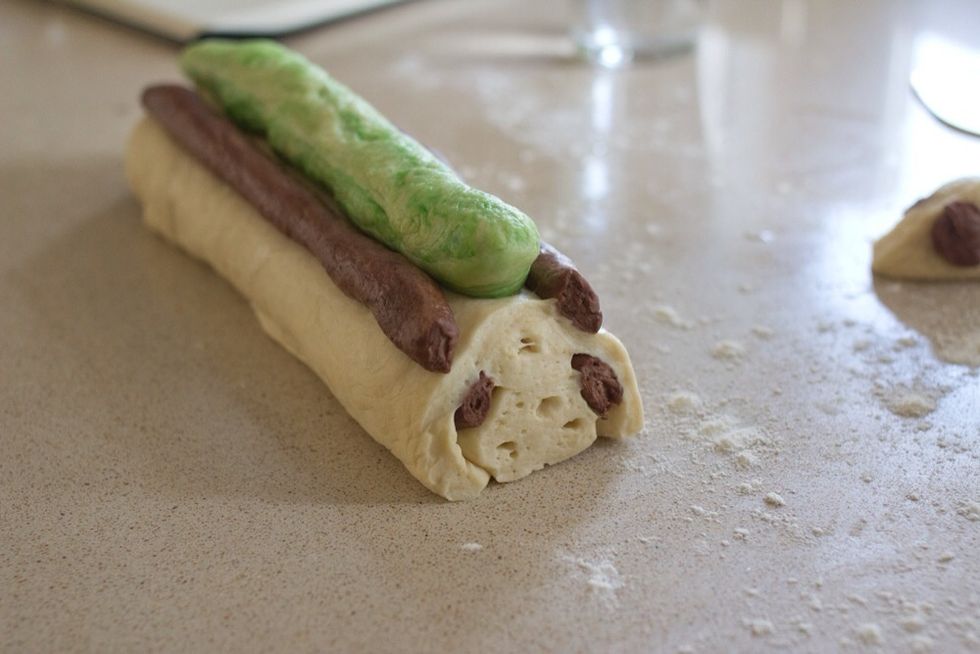 Put the smaller green piece between the brown ones.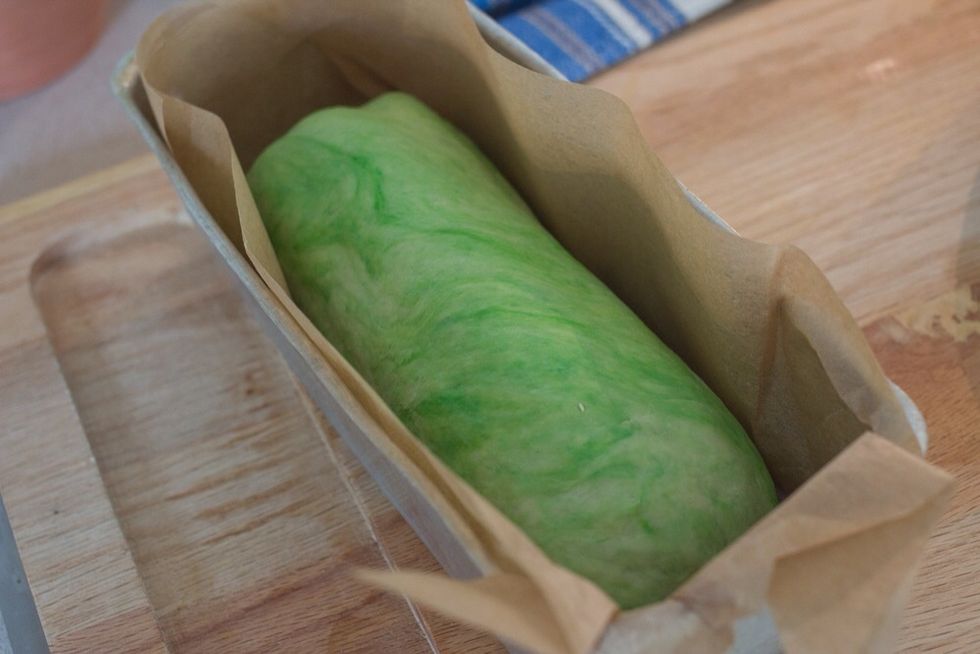 Spread out the big green piece and cover all of the other rolls with it! Put the whole thing in a loaf pan (either put baking paper or butter in the pans bottom). Let it rest under a towel for 1 hour.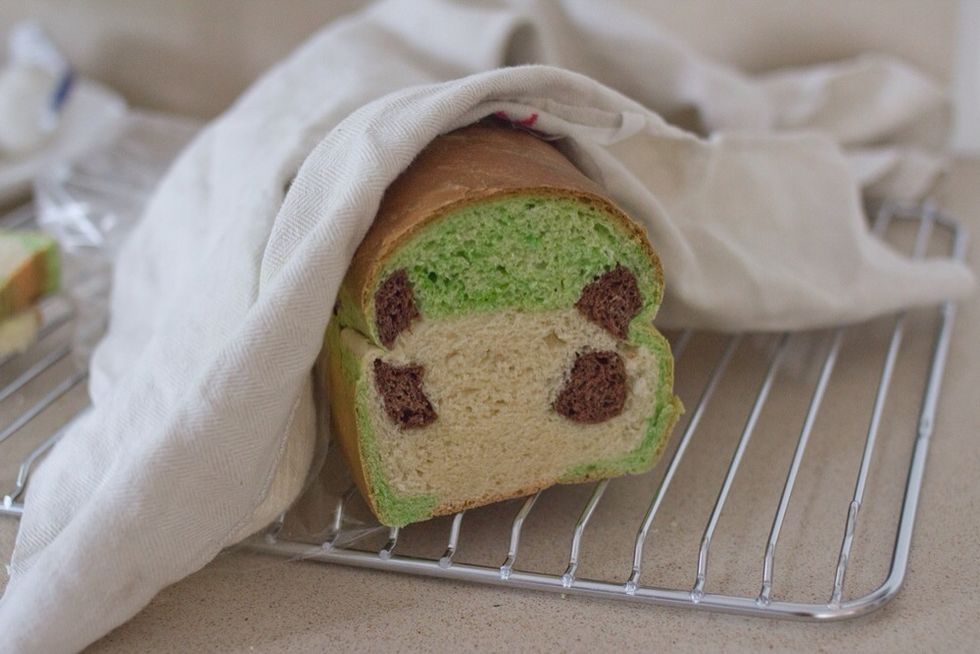 Put the pan in the middle of the oven at 200 C (or 392 F) for 25-30 minutes.
1.0c Milk
1.0 Egg yolk
25.0g Yeast
1.0c Sugar
1/4tsp Salt
1/2Tbsp Butter
3.0c Flour
2.0Tbsp Cacao powder
1/2Tbsp Water
Green food coloring