Combine all of the spices.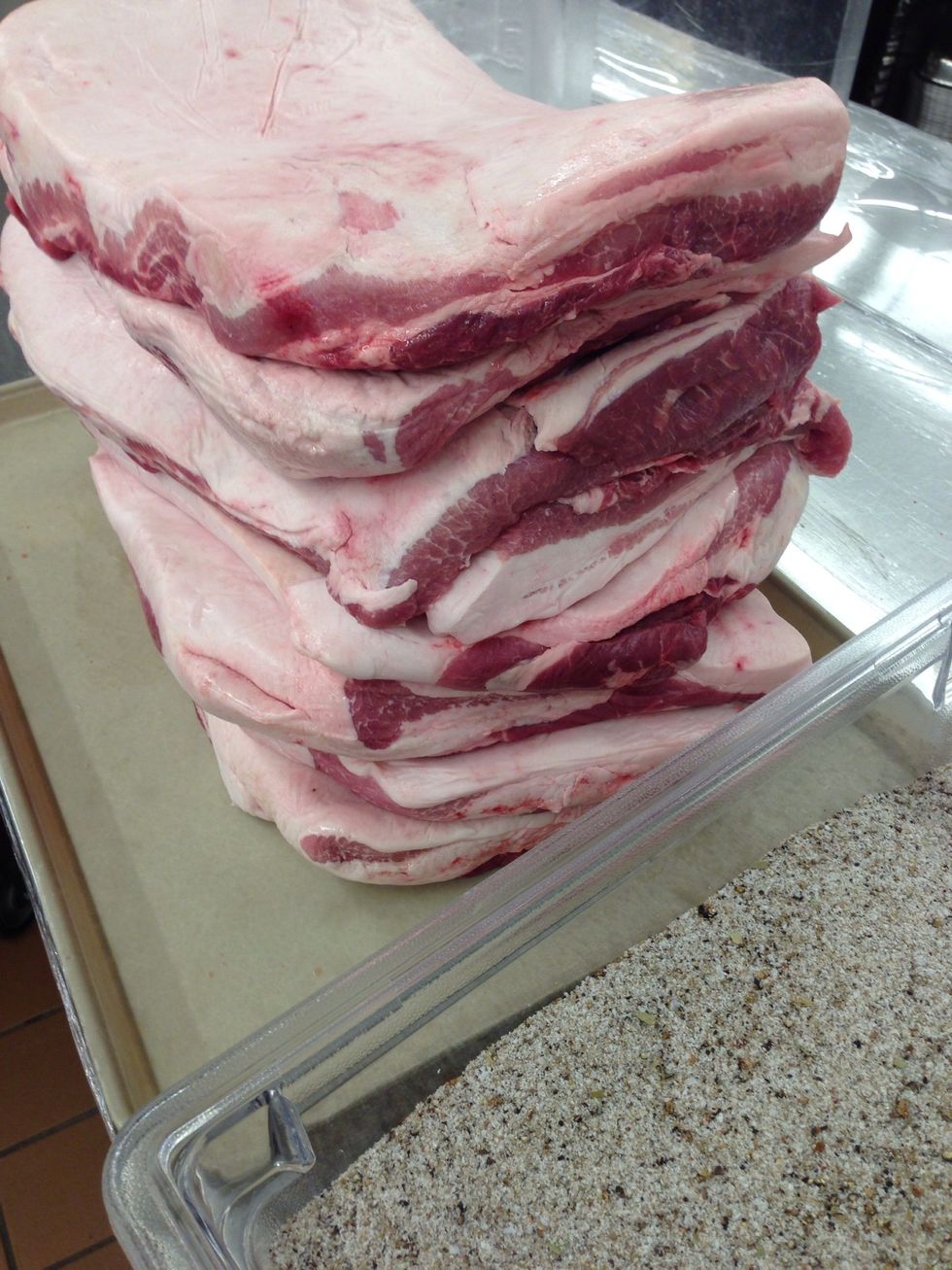 This is what 100 lbs. of pork belly looks like. but we are only doing 10 lbs.
Rub the spice mix over the entire pork belly. Top, bottom and sides.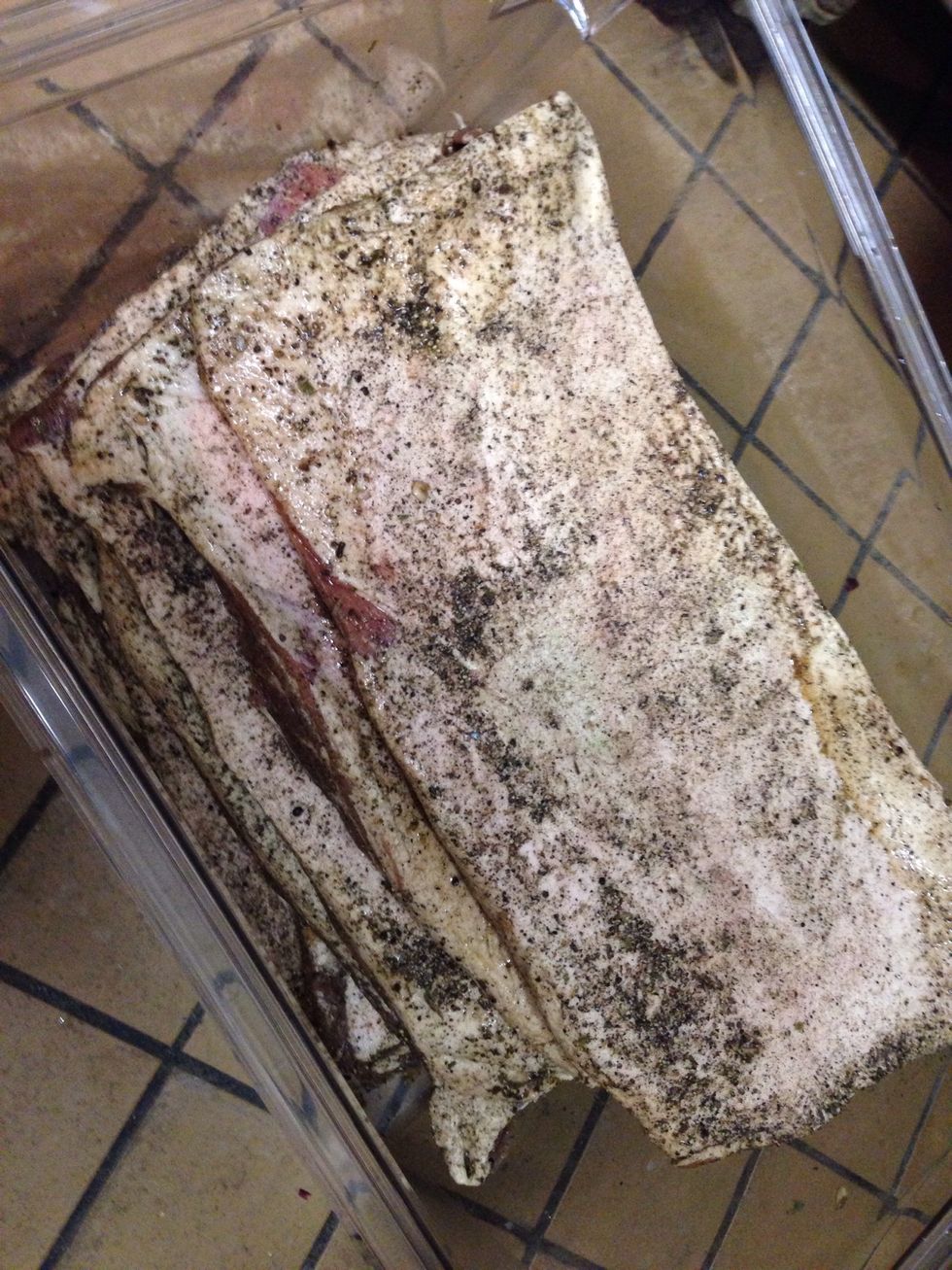 Place in a plastic container, and refrigerate. Turn over every other day ( overhauling). For 8 days.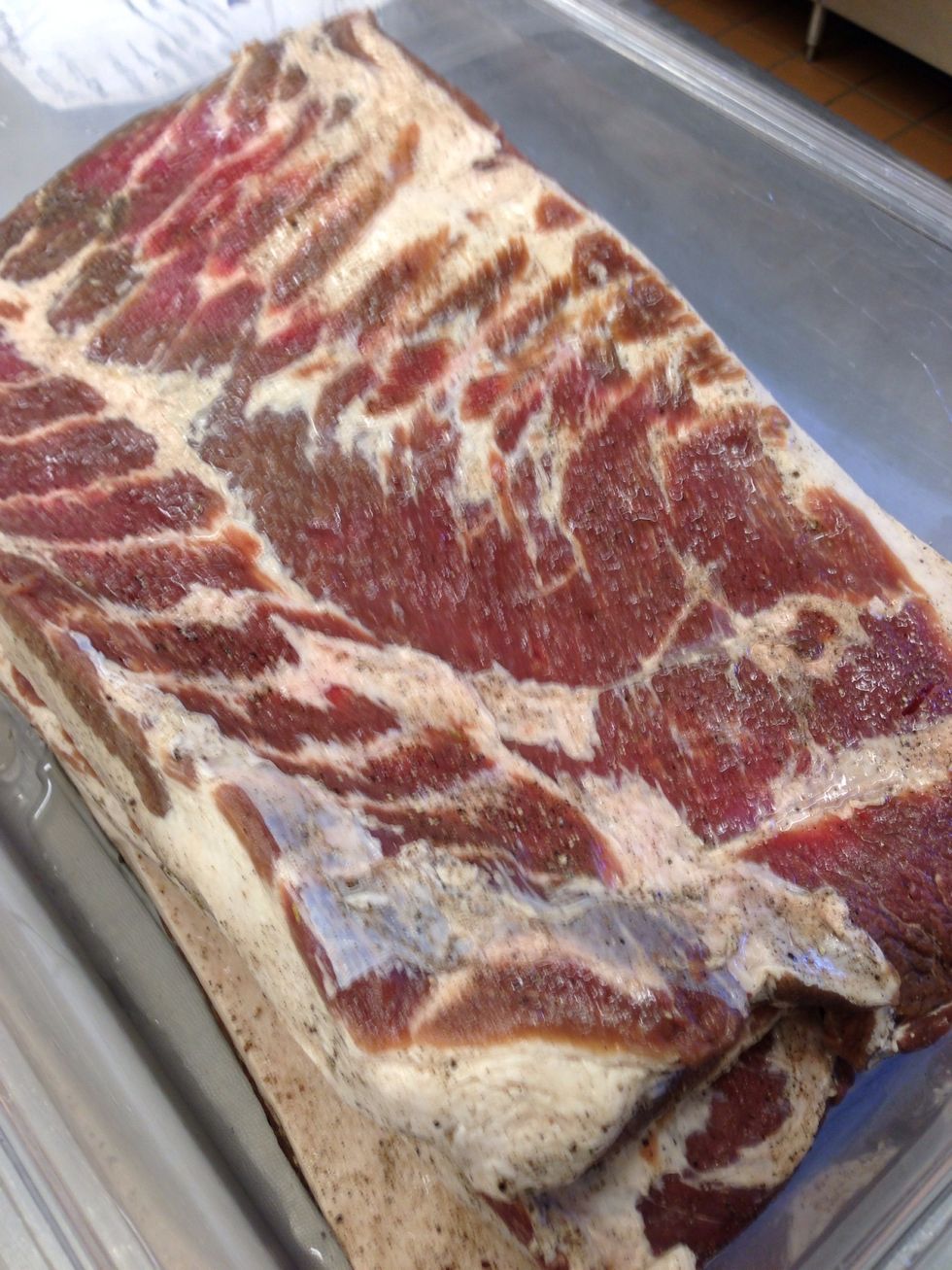 After 8 days, remove from the container and rinse with warm water to remove all of the cure mixture.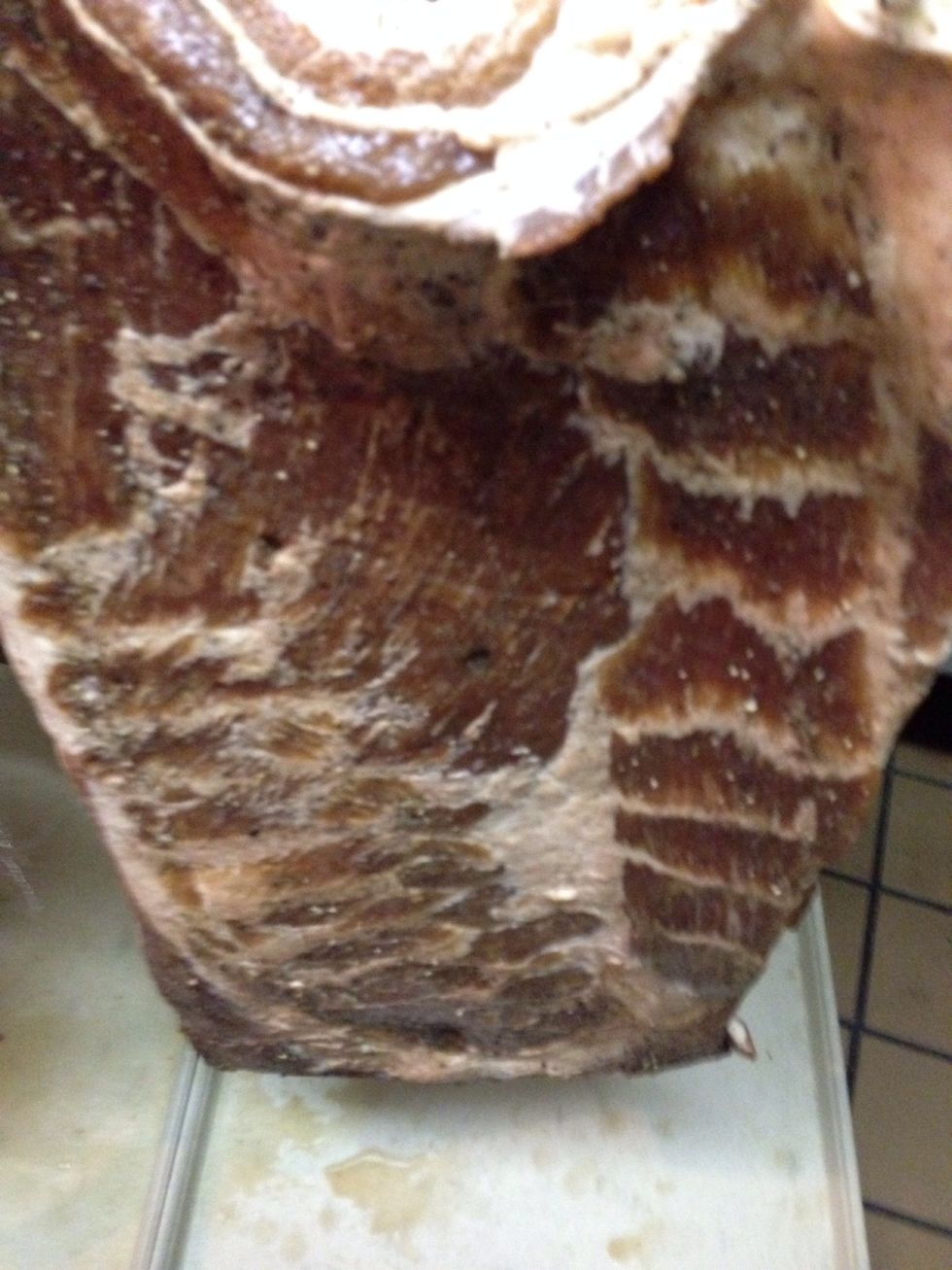 I hang the pancetta to dry, but you can place it on a wire rack in your refrigerator. If doing this an a rack; Turn the pancetta over every other day to promote even drying.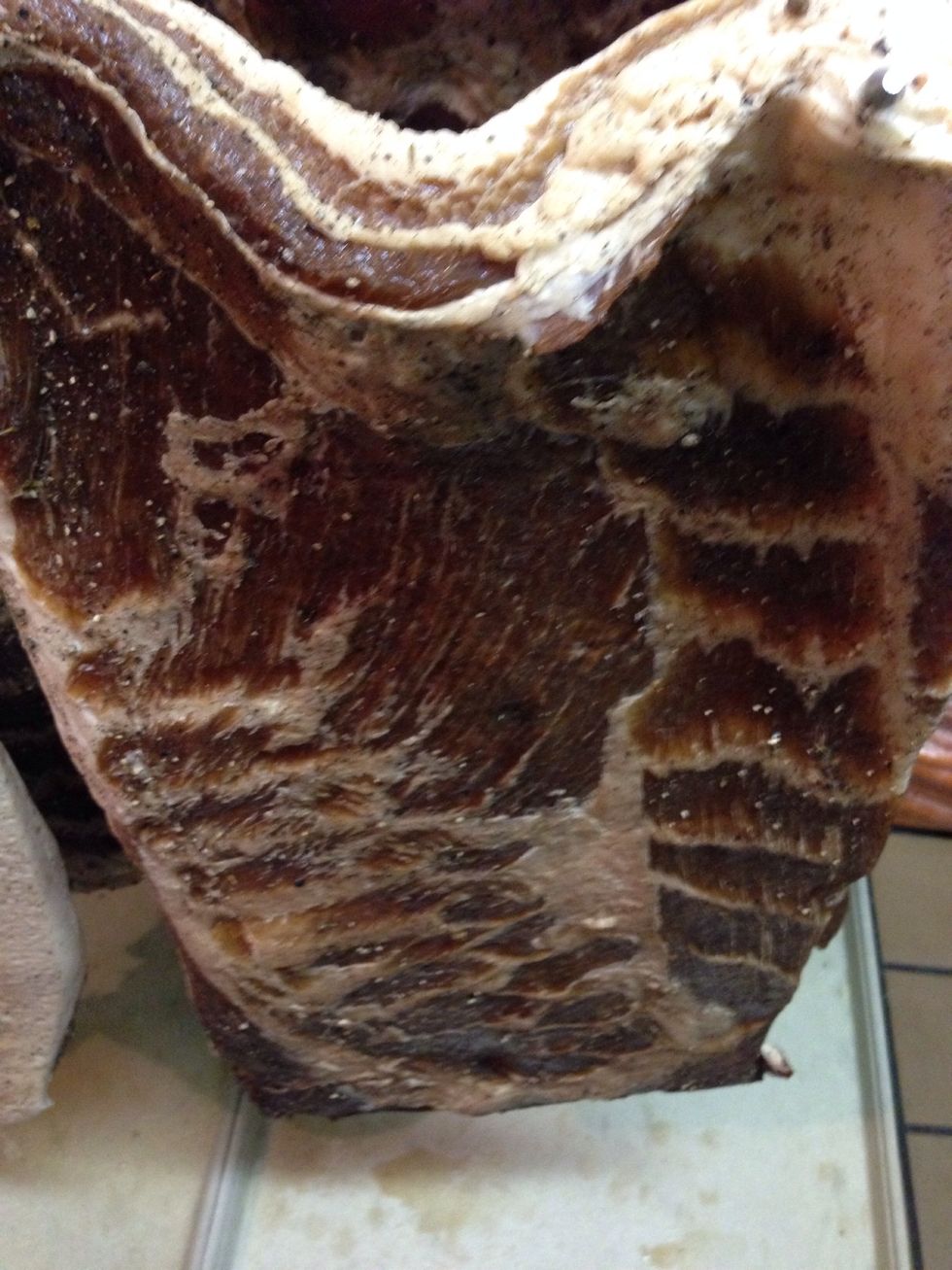 Dry for 7-8 days until firm, but slightly playable.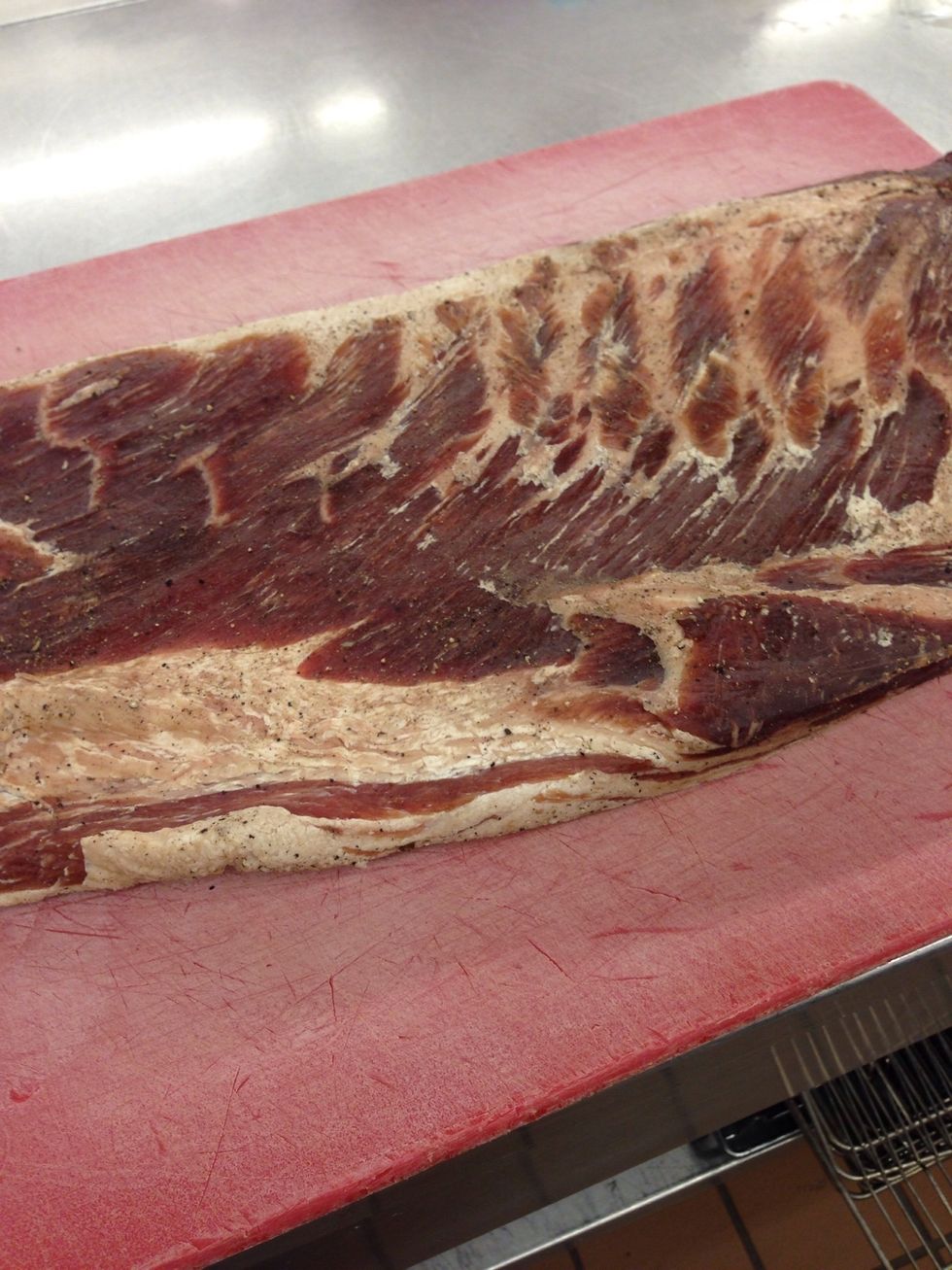 Place on a clean cutting board and cut into portions for refrigerating or freezing. If you have a vacuum sealer you can use it to freeze the pancetta.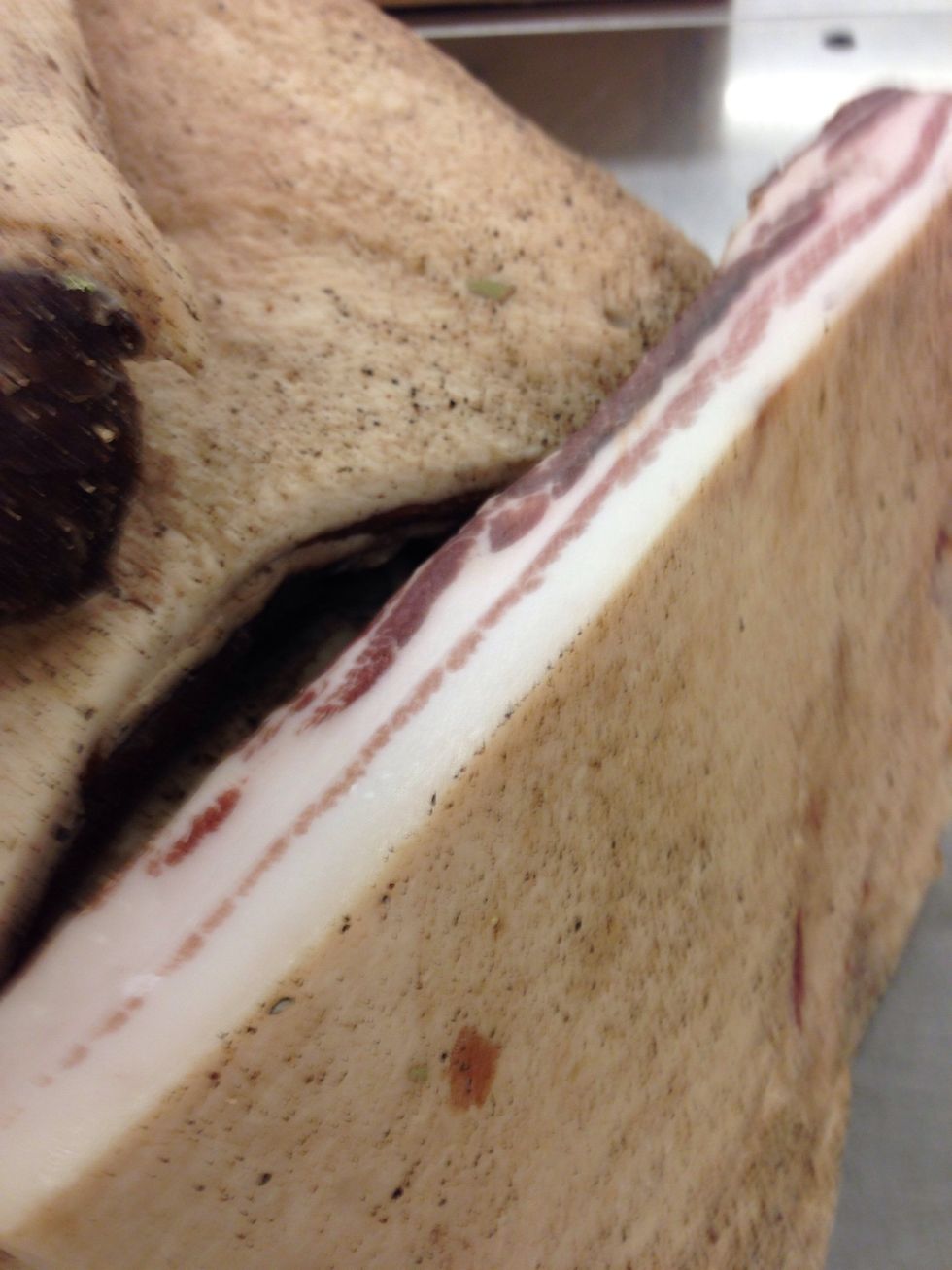 Thin slice, or dice the pancetta depending on what you are using it for.
1.0 Plastic tub
1.0 Cutting board
10.0lb Fresh pork belly
9.0oz Kosher salt
2.0oz Brown sugar
1/2oz Insta cure #1
1.0oz Juniper berries, crushed
6.0 Bay leaves, crushed
1.0tsp Ground nutmeg
2.0tsp Thyme leaves, or 6 sprigs
4.0 Garlic cloves, mashed
2.0Tbsp Black pepper, coarsely