Japanese hot cakes are a nummy street food here in the Philippines - here is my simple guide to achieve that same bit of happiness in your own kitchen :)
208
*Note: For the pancake mix, I just buy the one that's "Only Add Water" so I won't have to use egg. Also, I use Buttermilk flavored butter - it makes all the difference. Don't skip out on butter!!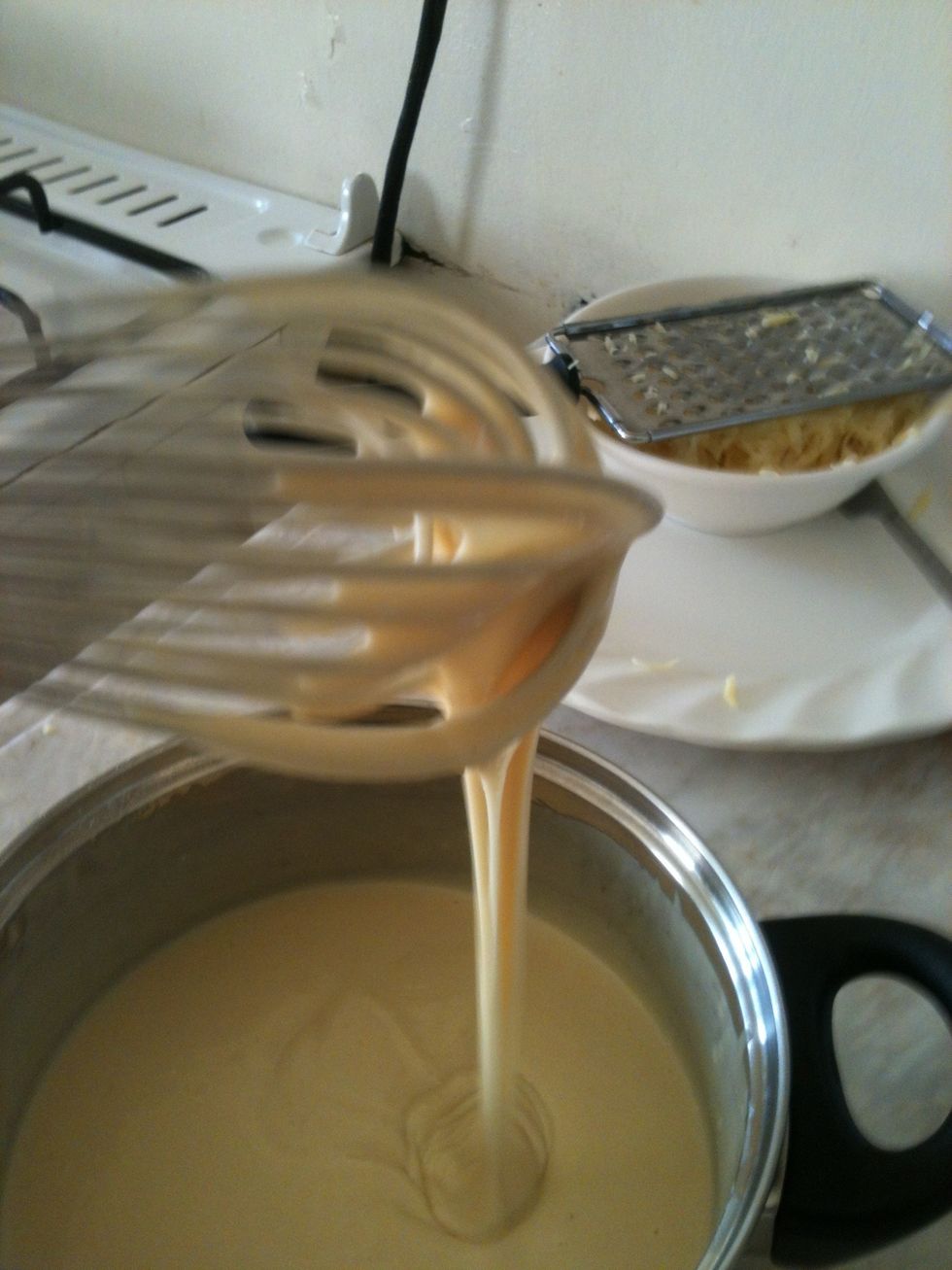 Combine pancake mix and enough milk to get it to a smooth, creamy, near-thin consistency like this. Milk instead of water brings out the cheese taste, and makes the pancakes a little thicker.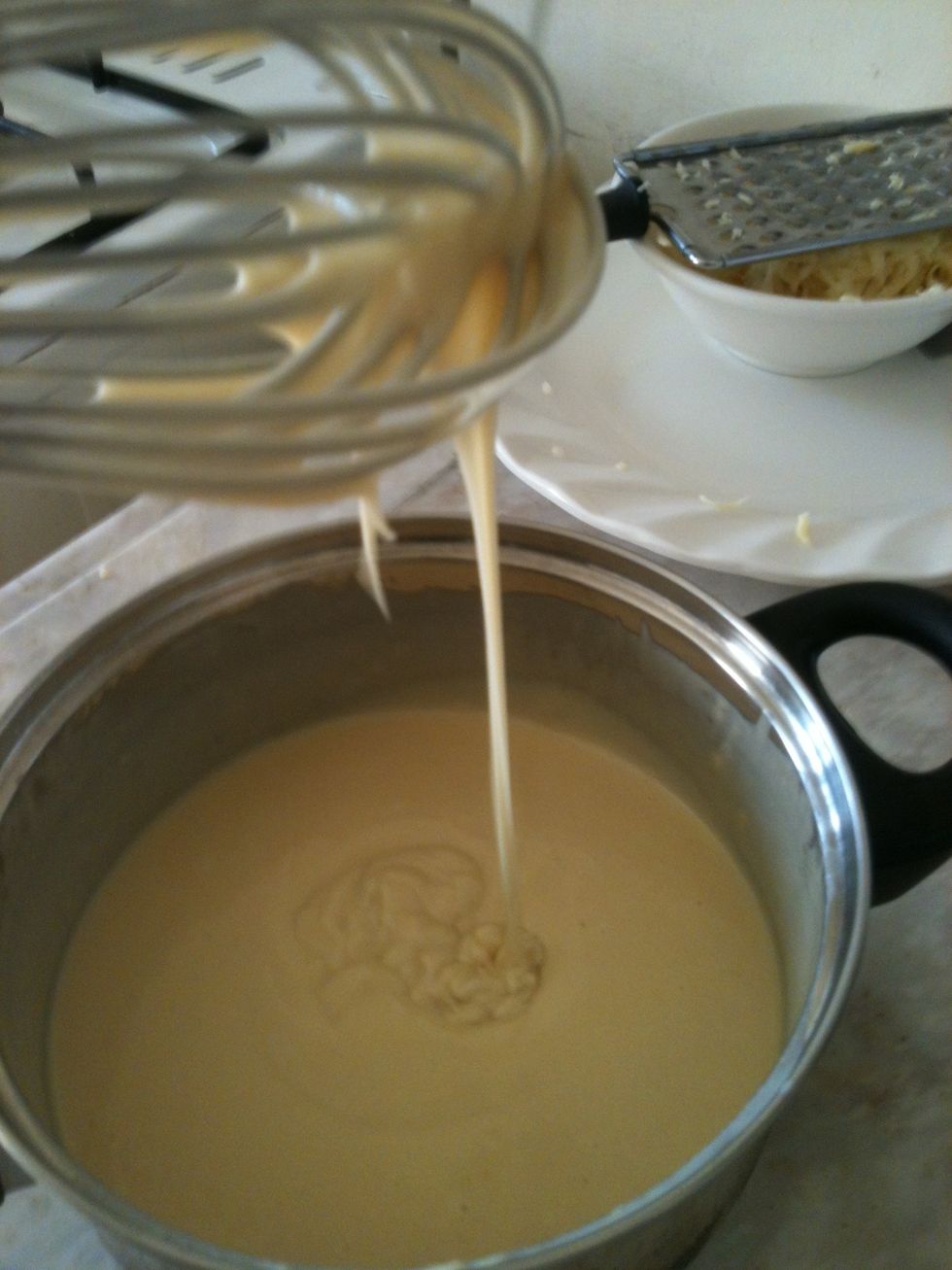 One more thing - melt a small amount of butter in the microwave then mix that in the mix. I've learned that the more butter, the more nummy. And more chance of a heart attack (but you'll die happy).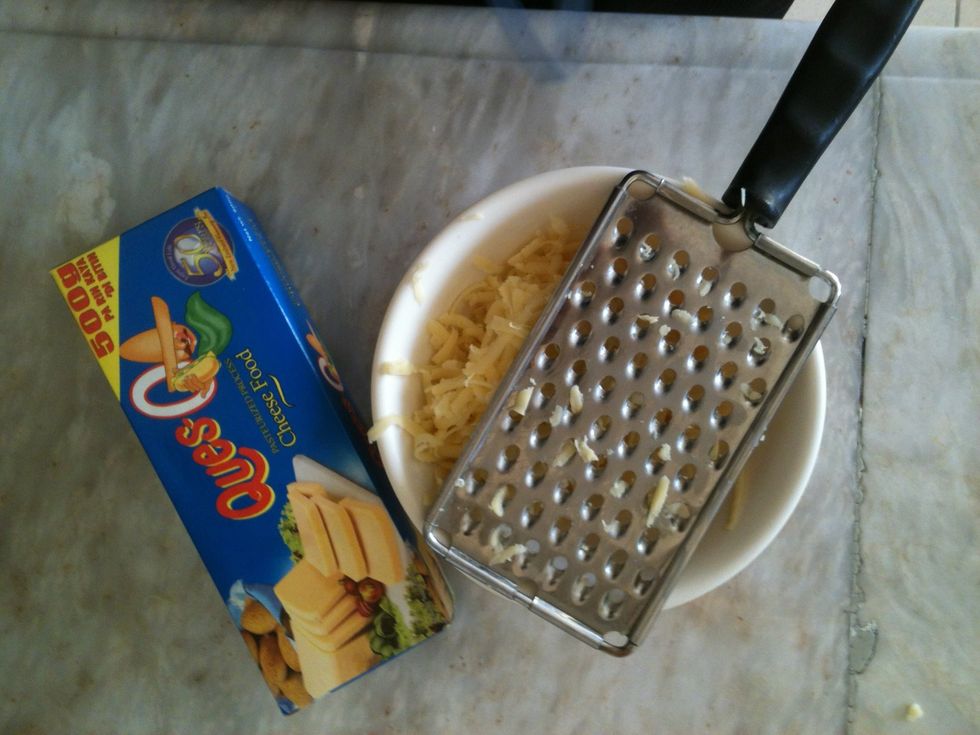 Grate the cheese. I'm using an easy-melting cheddar, because it's easy to handle in the pancakes (and this is the one Tita always buys xD) Don't put it directly in the batter, just put it aside.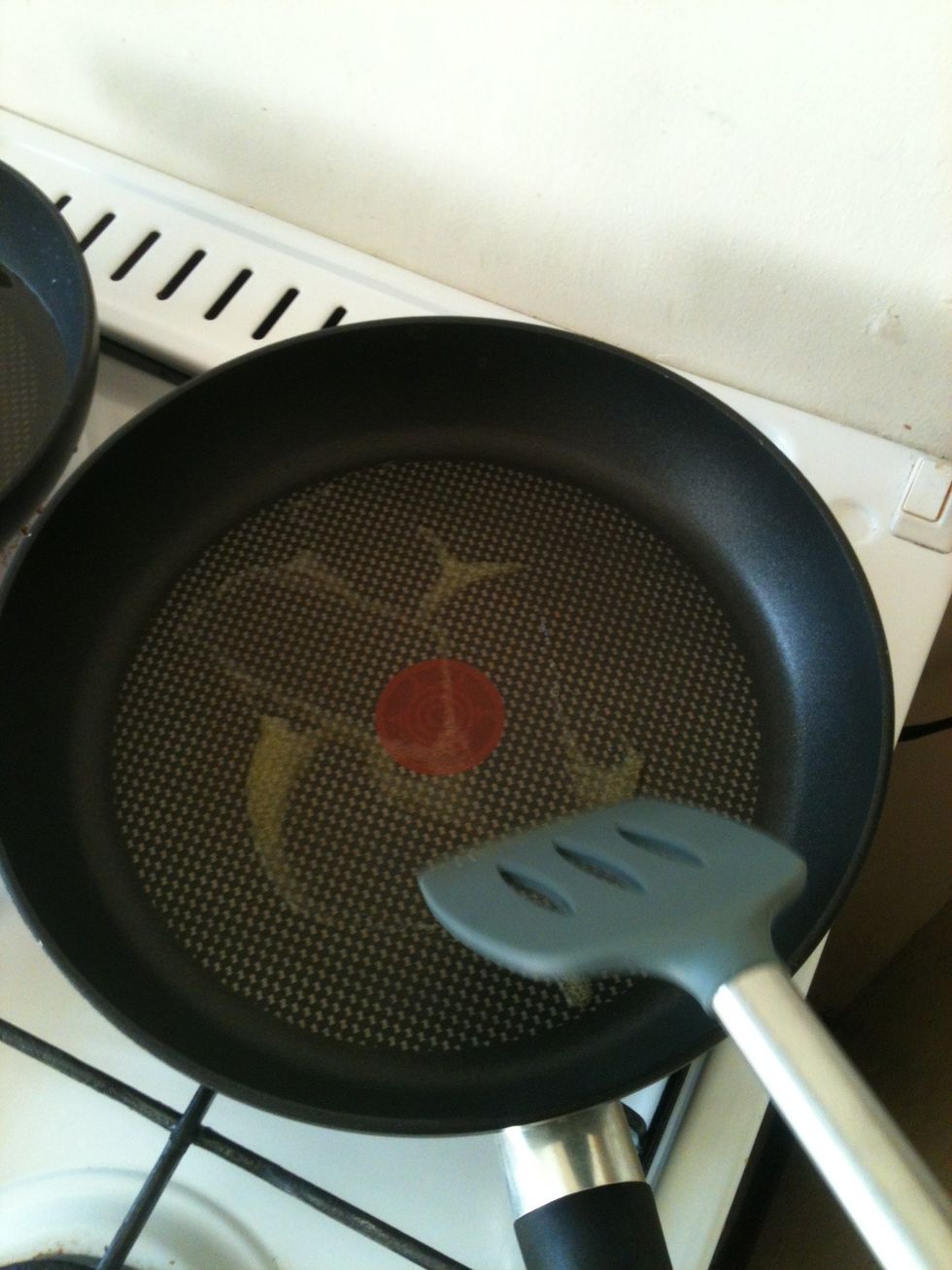 Even if you're using a nonstick pan like I am, the butter is still very important. Keep putting butter on the pan before EACH round of 3-4 pancakes you'll cook. Makes a nice difference in taste.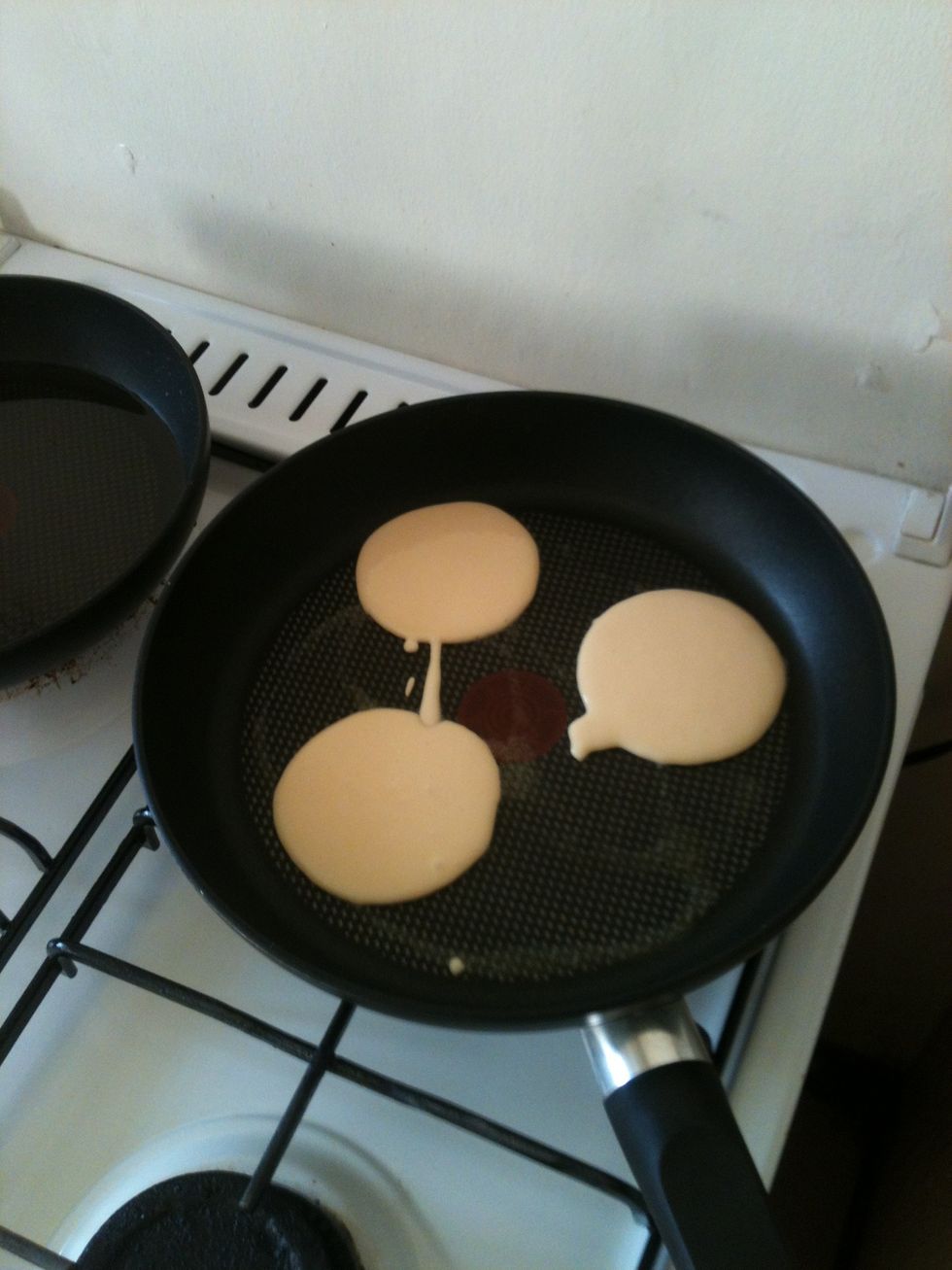 Pour batter into small little circles (Japanese hot cakes are small and cute, so these must also be small and cute; that is the way, oh young one). Cook on a low flame so they don't burn.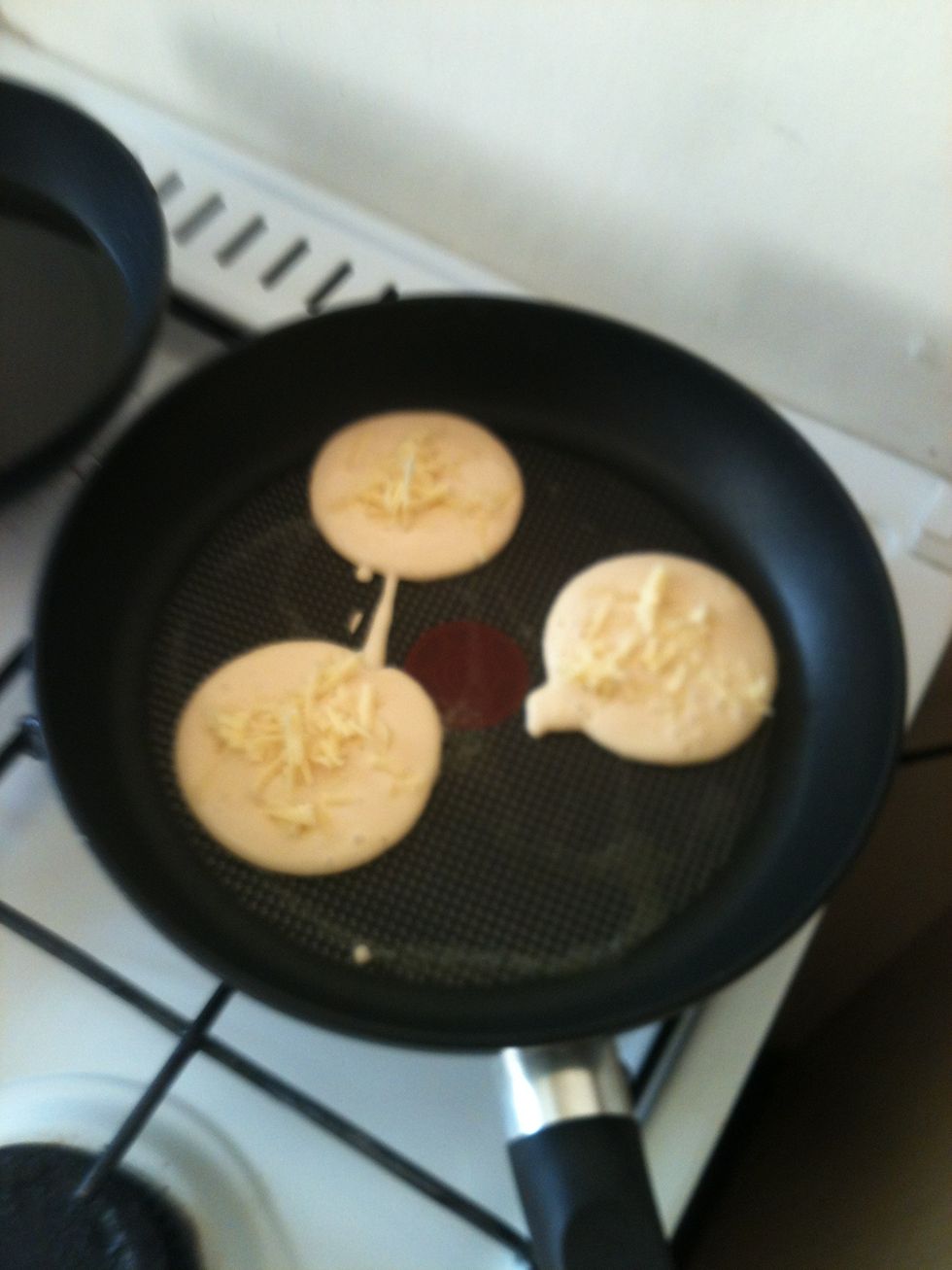 Now sprinkle the cheese, more concentrated in the middle so they'll melt together. You'll have to be quick, or they might burn. Sorry for the blurry picture, I guess I was just so excited!!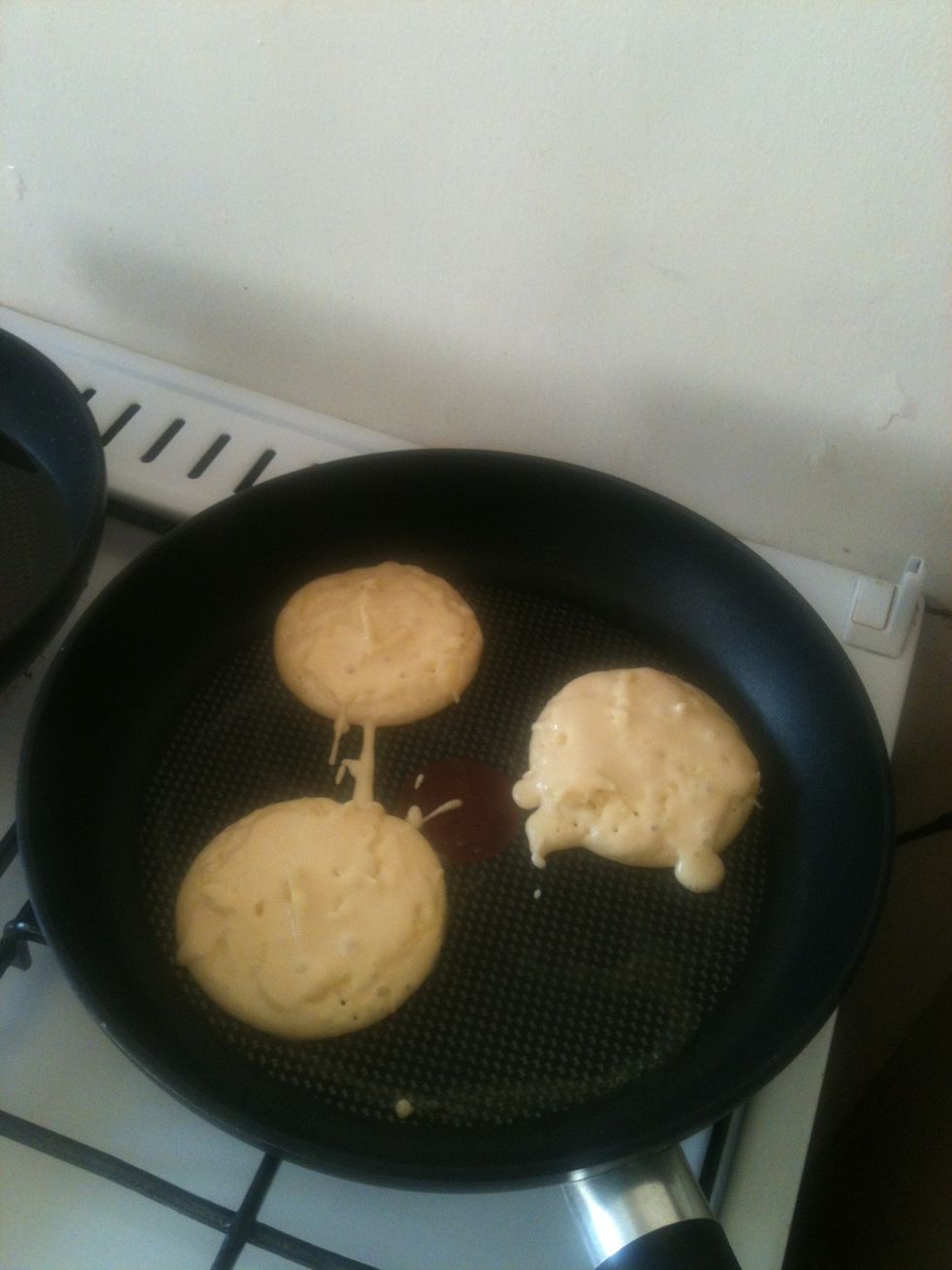 Cover the cheese with a thin layer of batter, so that cheese melts within, and doesn't burn on the pan when you flip it. You'll have to be quick - since they're small, they cook fast.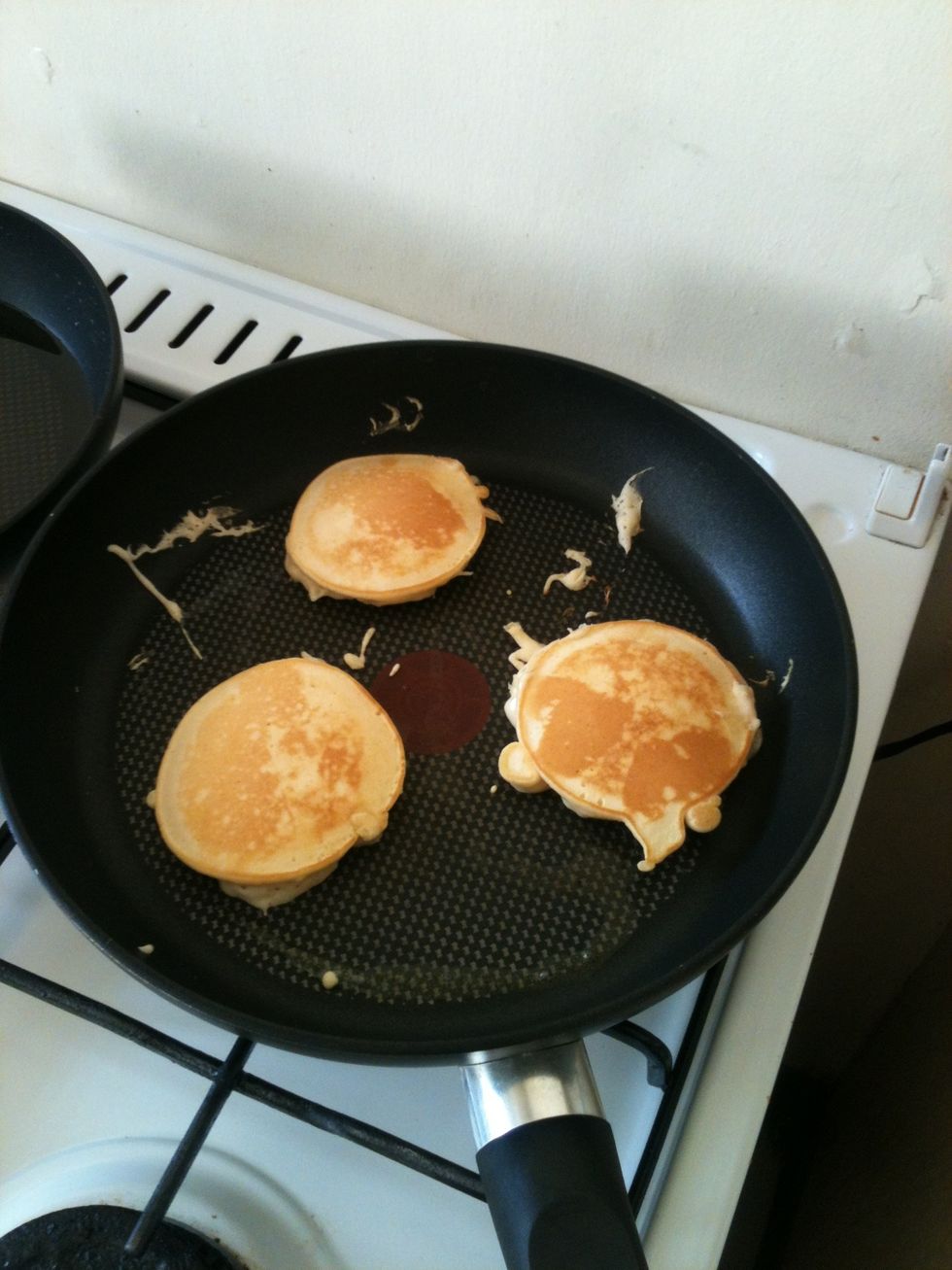 And flip. Aren't they pretty? They're GORGEOUS. Like the maker ;) (just don't look at the batter on the sides of the pan from when I tried to flip them and failed epically)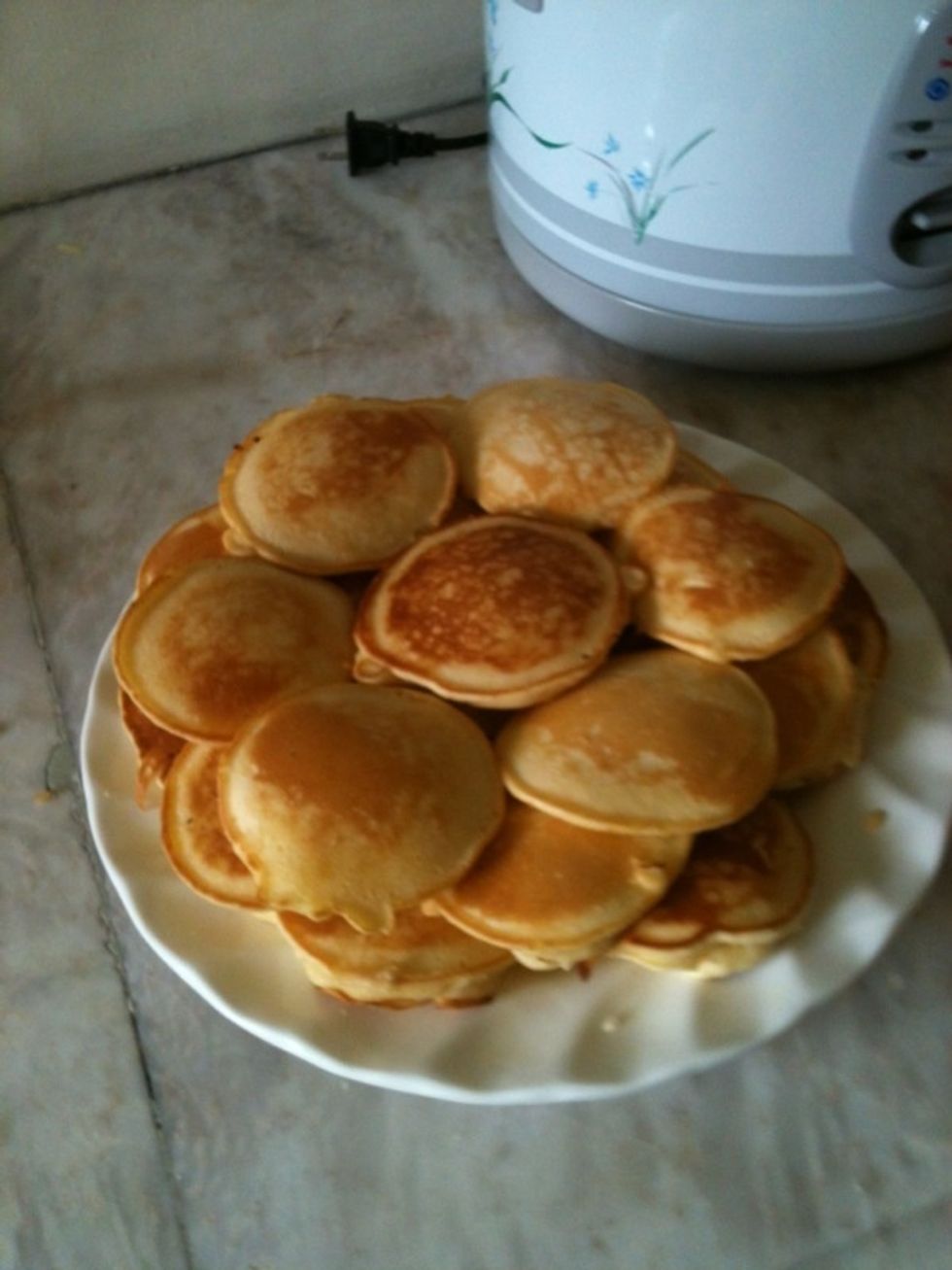 Repeat until satisfaction, or until batter is all gone. Don't forget to put butter on the pan each time before you pour the batter - it makes the pancakes taste great and look pretty. There you go :)
These can be eaten with syrup, but my little nephews and I like eating them plain as a snack, with our hands - just as they were intended to be eaten. Try them plain first - you'll see what I mean!
Dry pancake mix
Milk
Cheese (I usually use Cheddar)
Butter or Margerine (seriously important!)