Mix up your pancake batter, warm up your griddle to 350, and coat griddle with butter.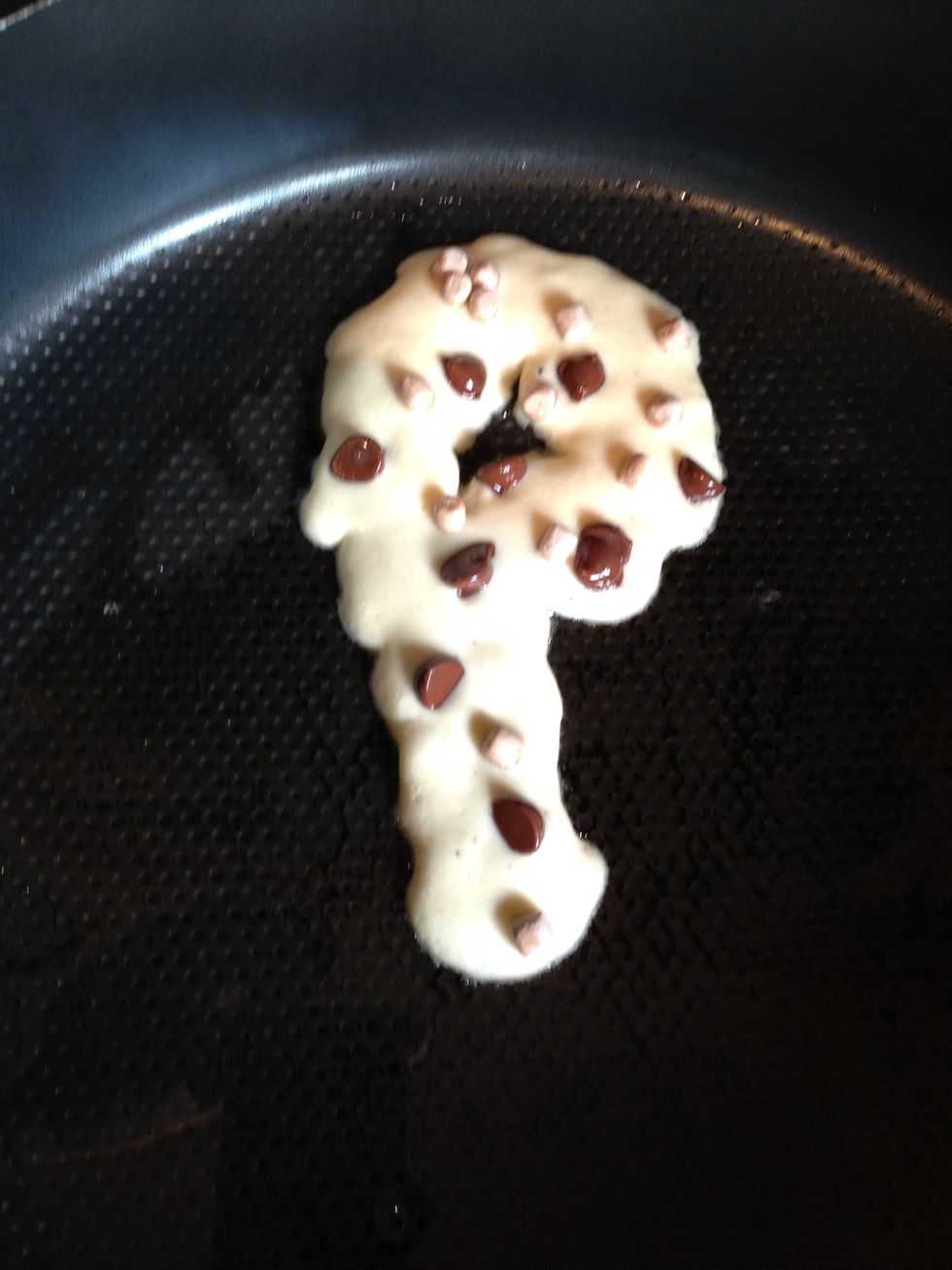 Scoop pancake batter into turkey baster (or pancake pen if you have one) and trace the letter with the batter on your griddle. Sprinkle with chips and finish as usual.
Repeat last step for your letter A's
Coat serving dish with chocolate syrup swirls and place pancake letters on top. Top with sprinkles and serve to your hungry papa!
Bisquick pancake batter
1.0 Turkey Baster
1.0c Chocolate chips
Chocolate syrup
1.0 Hungry papa
Sprinkles