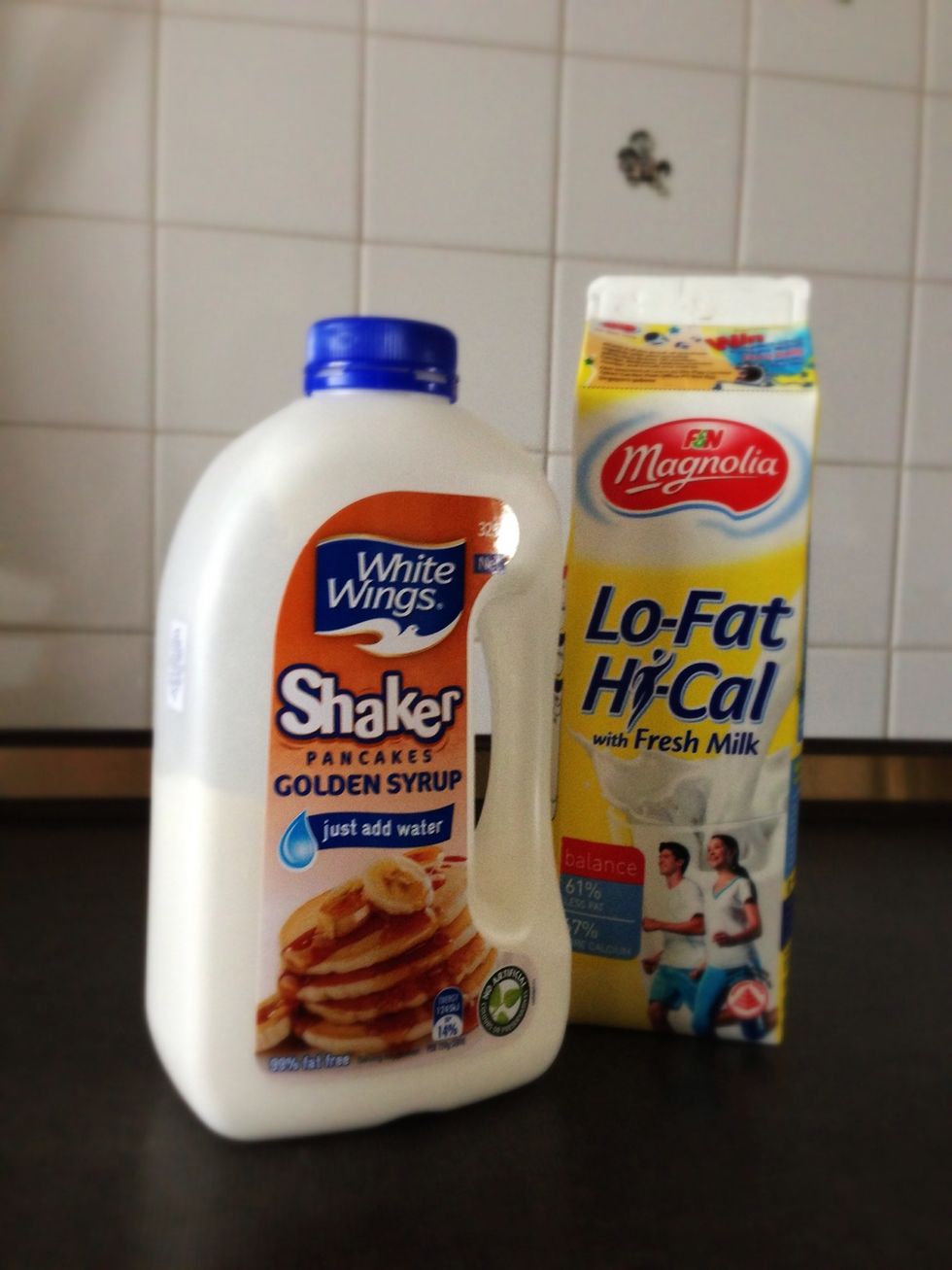 Basic supplies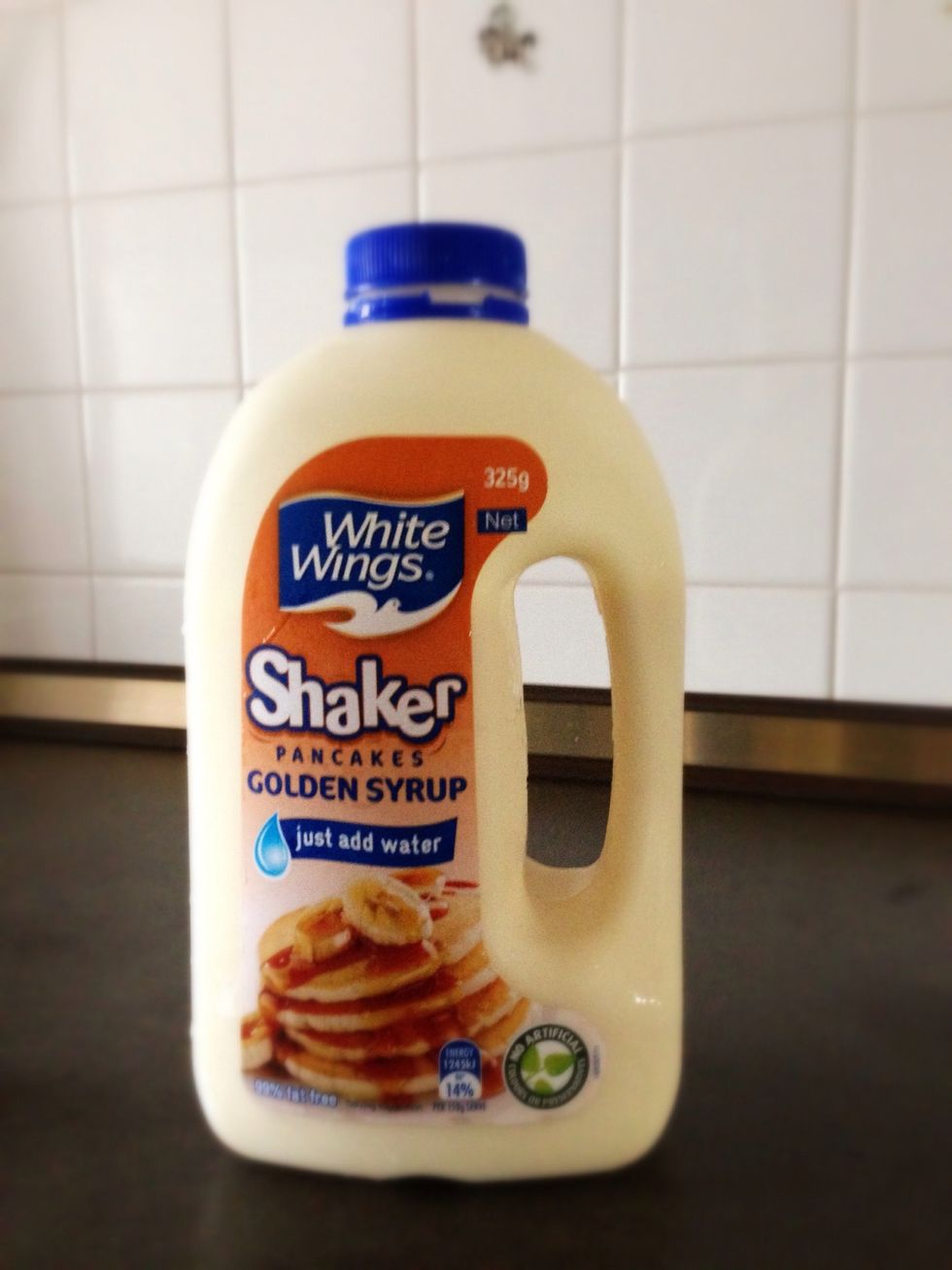 Add milk to the level specified on the packaging, and shake!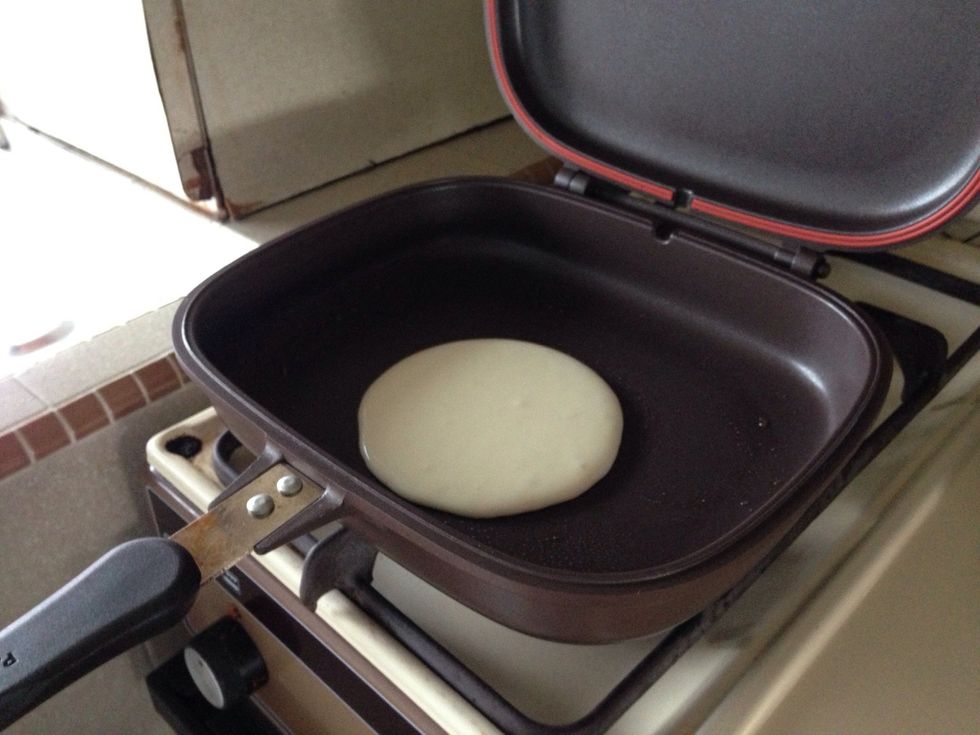 Pour the mixed batter into the preheated pan. Maintain the position to get that nice round shape.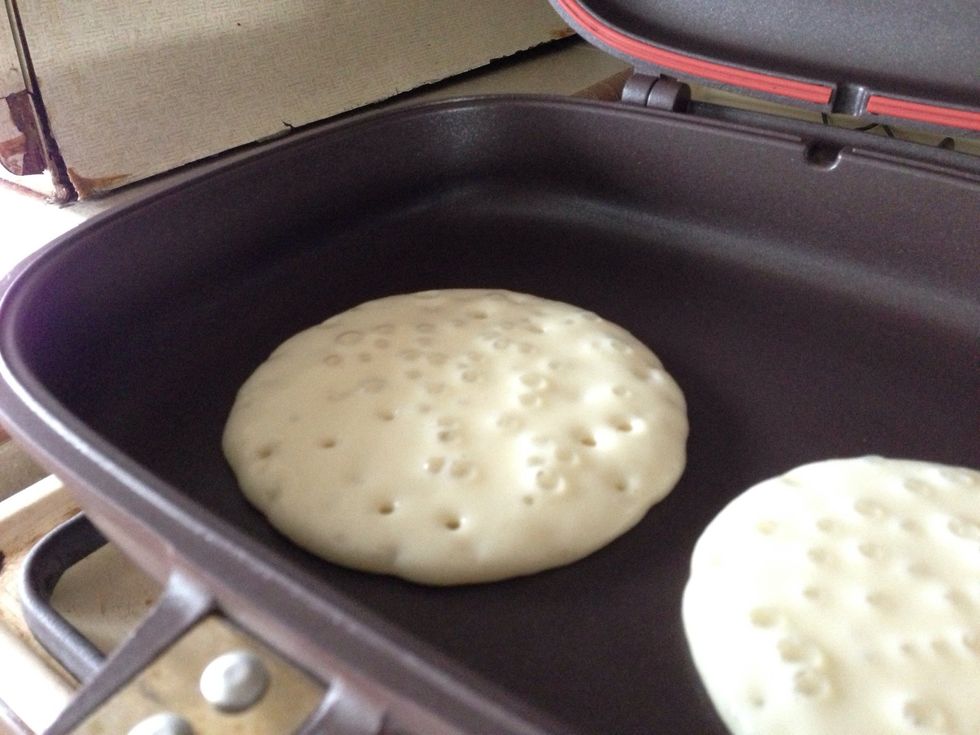 Leave the pancake for 2 minutes. You should see "moon craters" forming on the top, and the sides should puff up and rise slightly. Flip the pancake taking note to do so in one smooth motion.
Leave the pancake to cook for another 2 minutes and serve. With maple syrup or honey + ice cream if you have it!
1.0 White Wings Shaker Pancake Mix
1.0 Carton of fresh milk
1.0pt Ben & Jerry's Strawberry Cheesecake Ice Cream