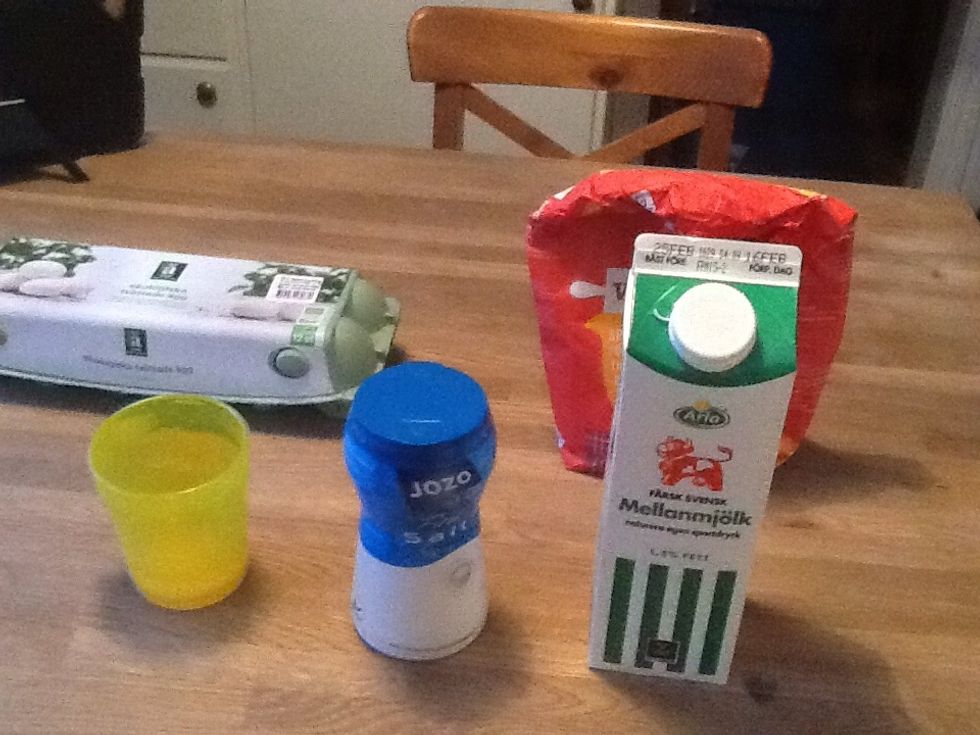 The ingrediens for the pancakes: salt, milk, egg, flour, a dl scoop and a bowl.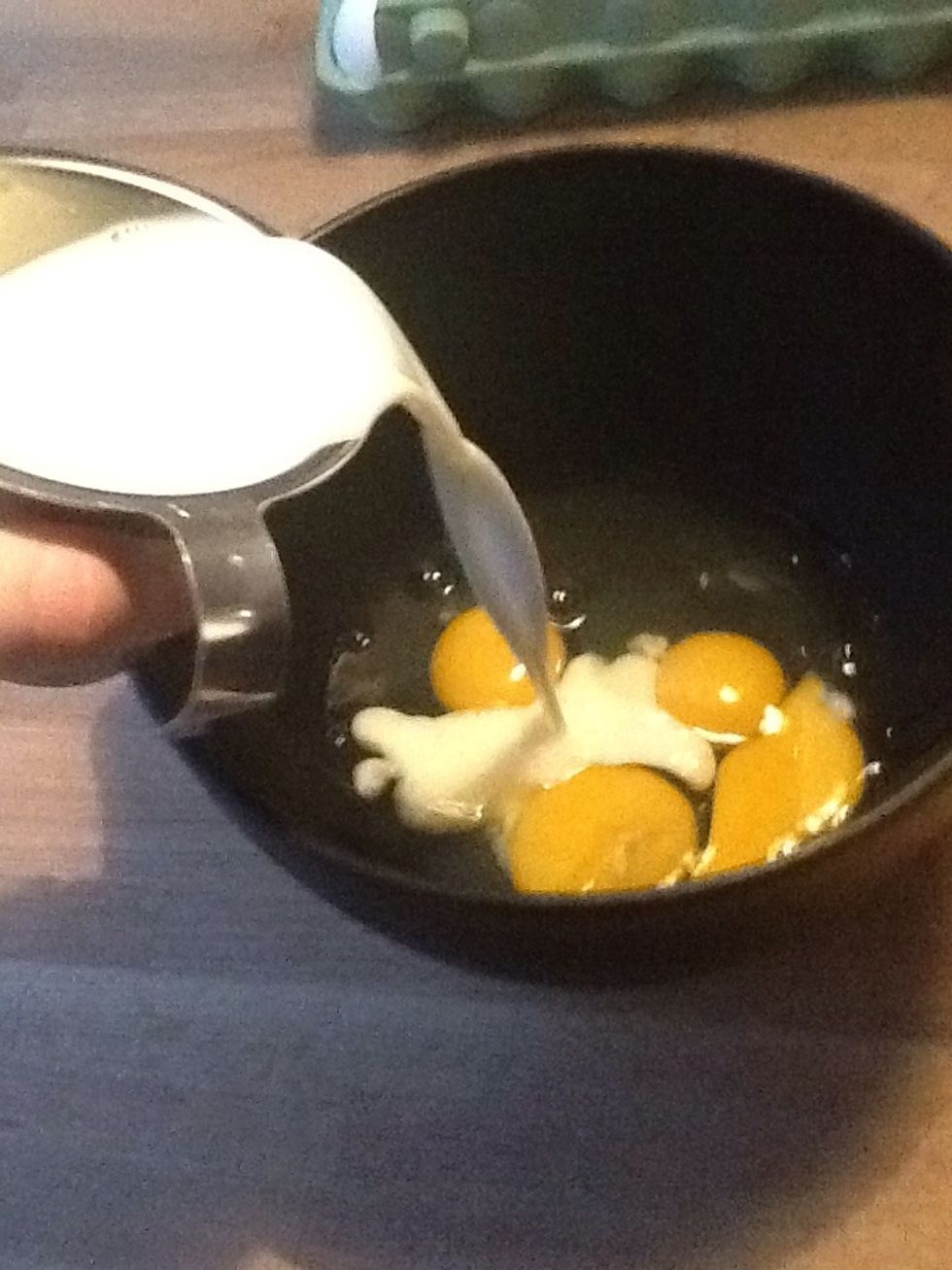 Pour the eggs and only half of all the milk into a bowl.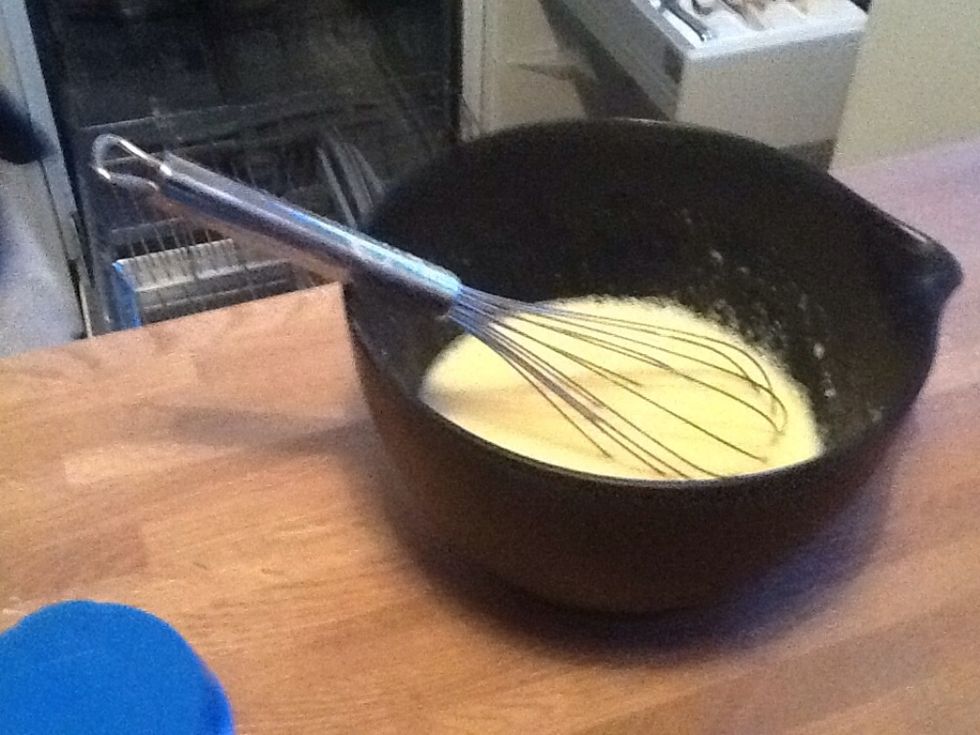 Mix the batter.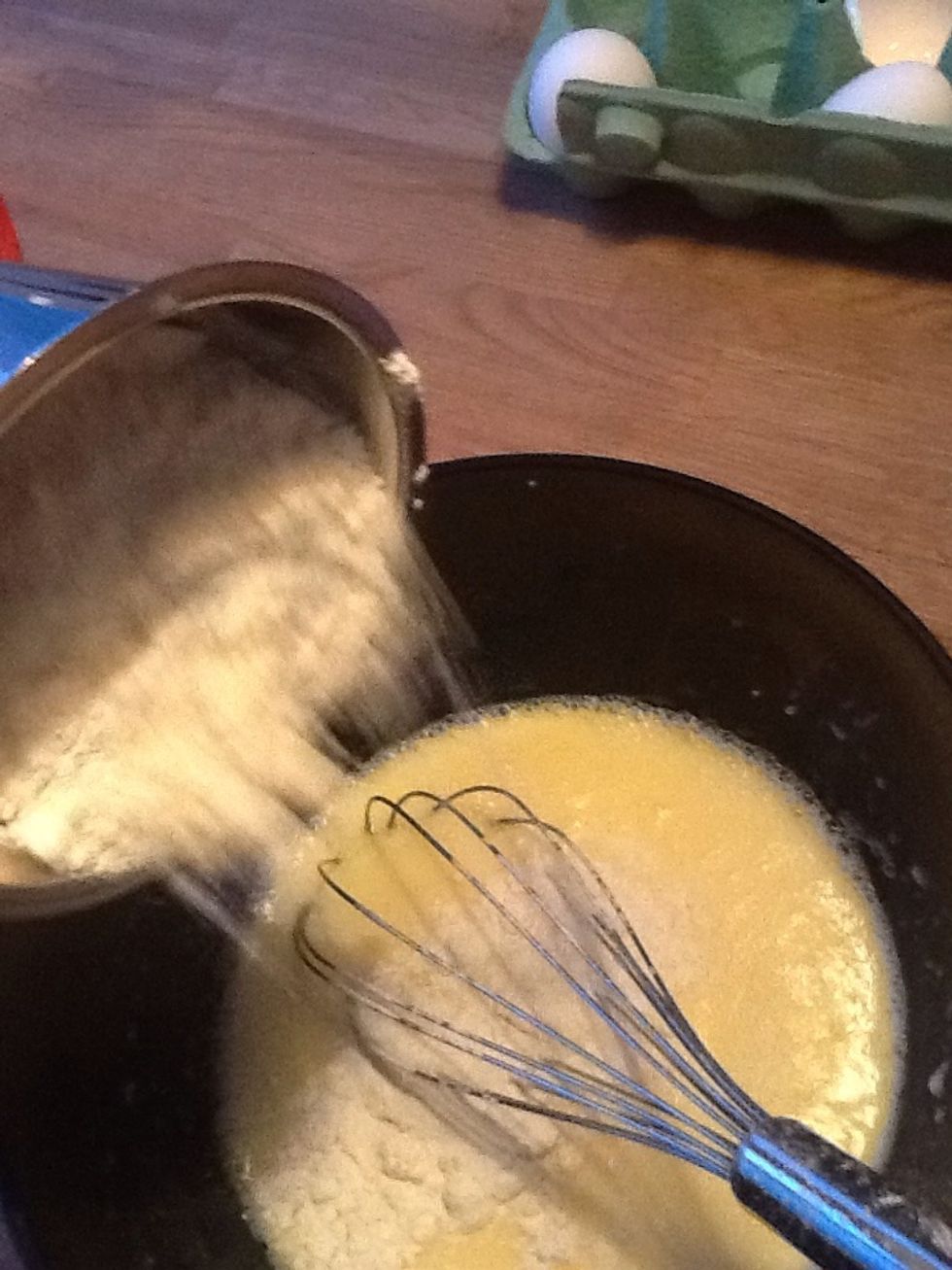 Pour the flour into the bowl.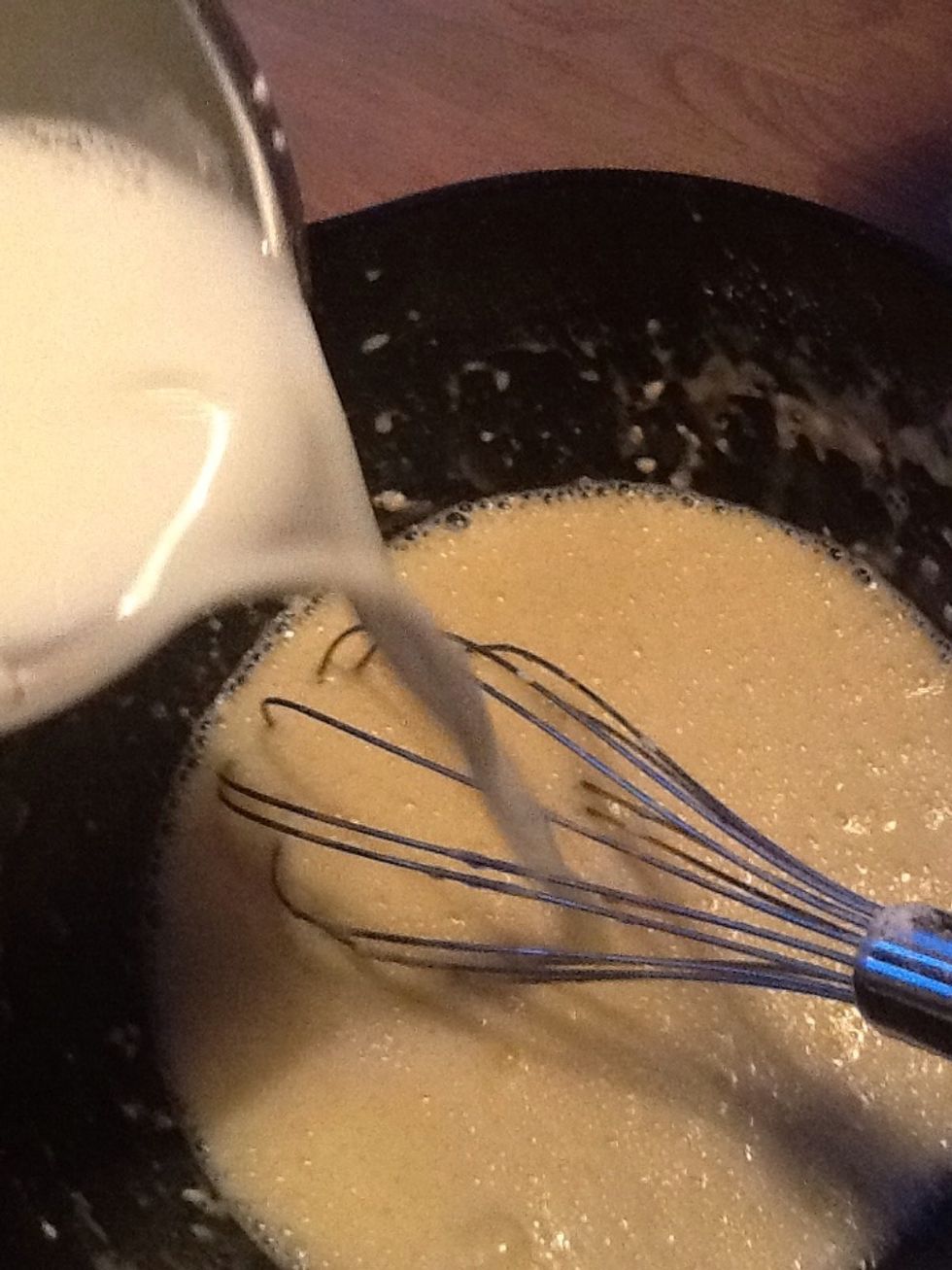 Then pour the rest of the milk.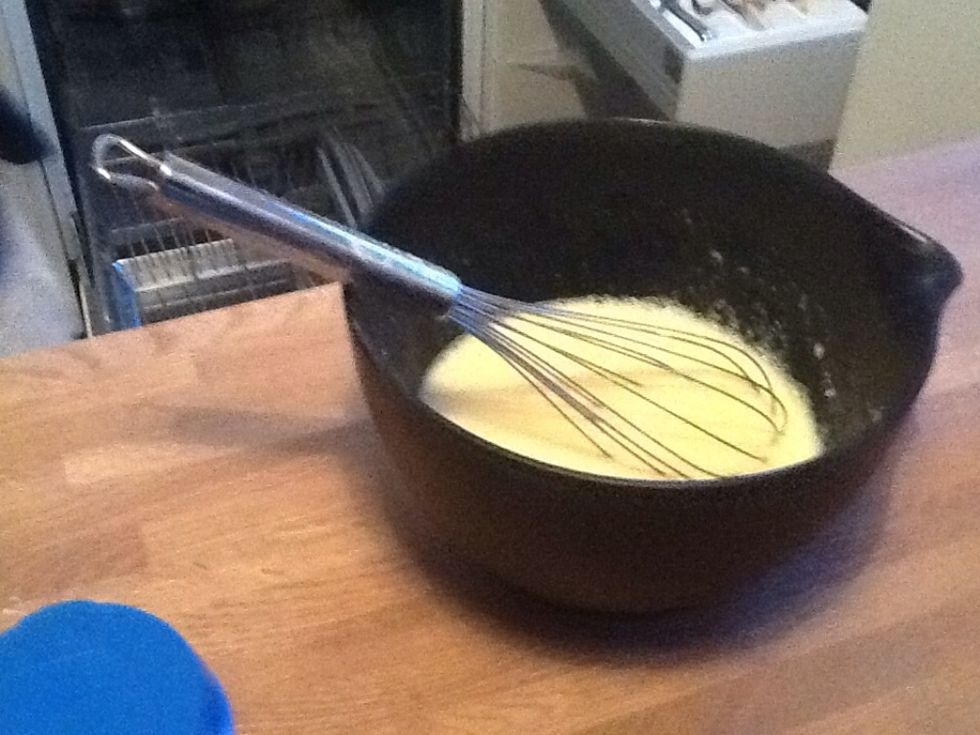 Mix again.
Put some butter in a frying pan.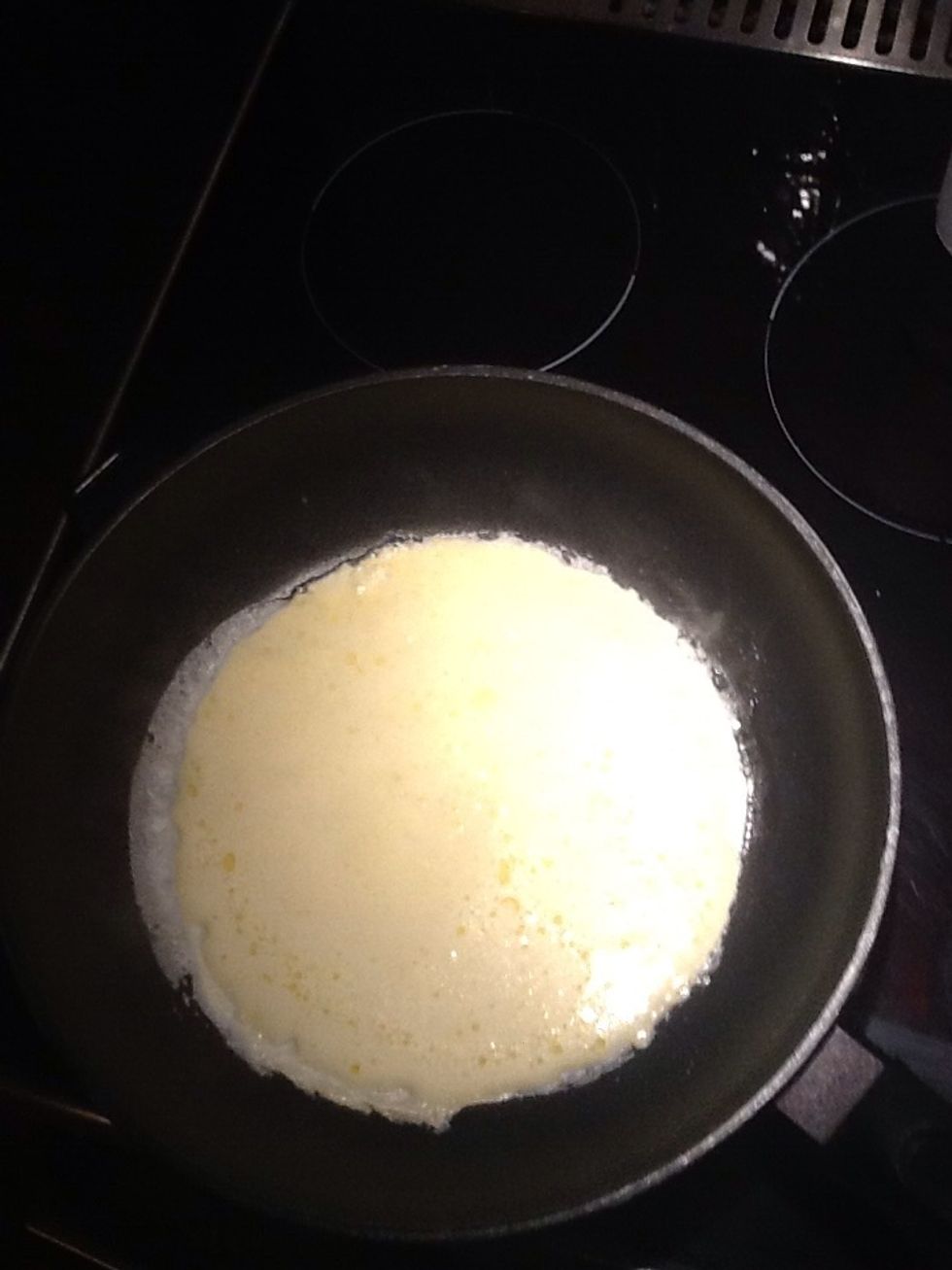 Pour the batter in a ring around the frying pan. Let them fry for about 30 seconds on each side.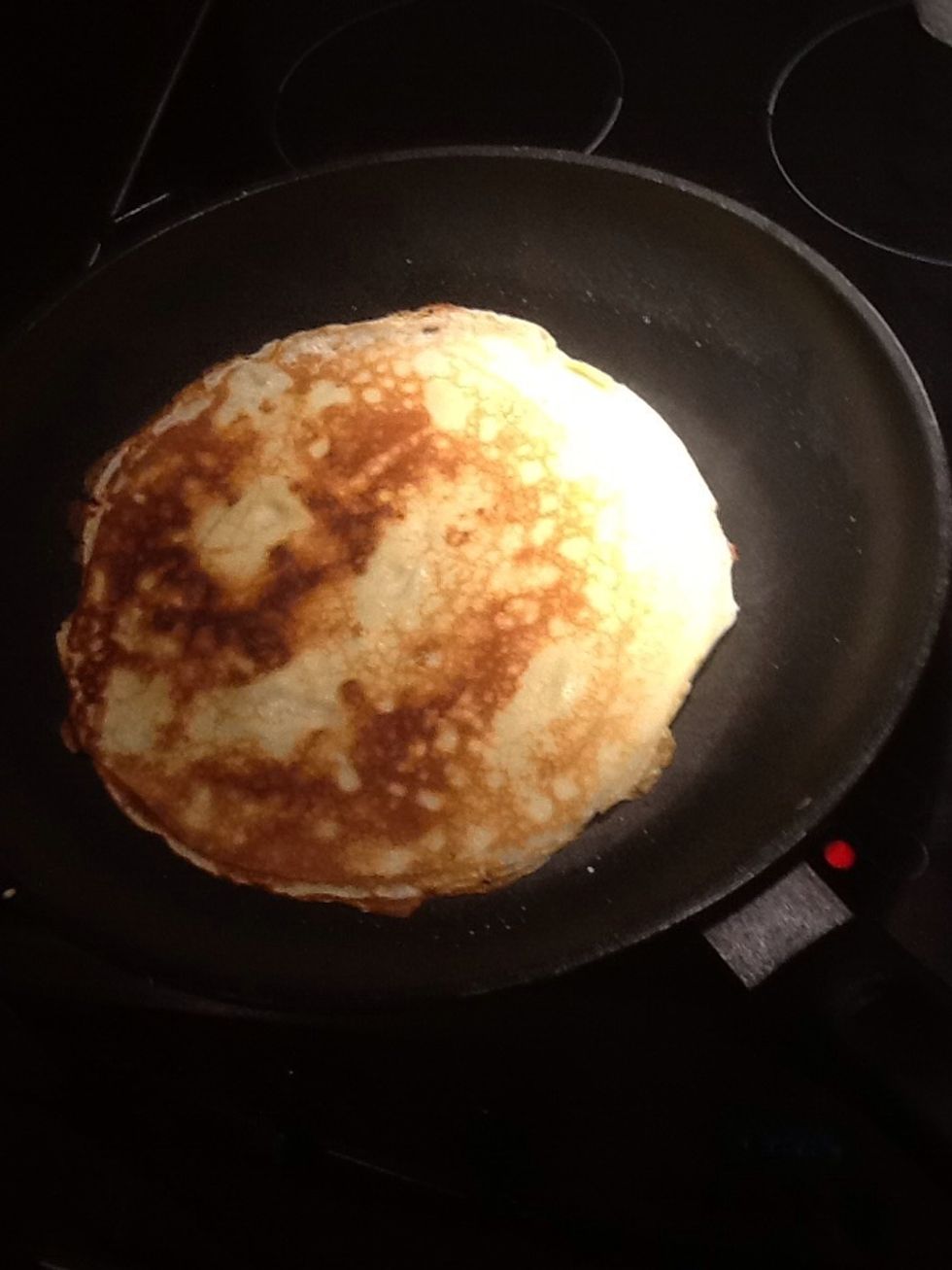 Fry them till they look like this. Not black but brown and a little white.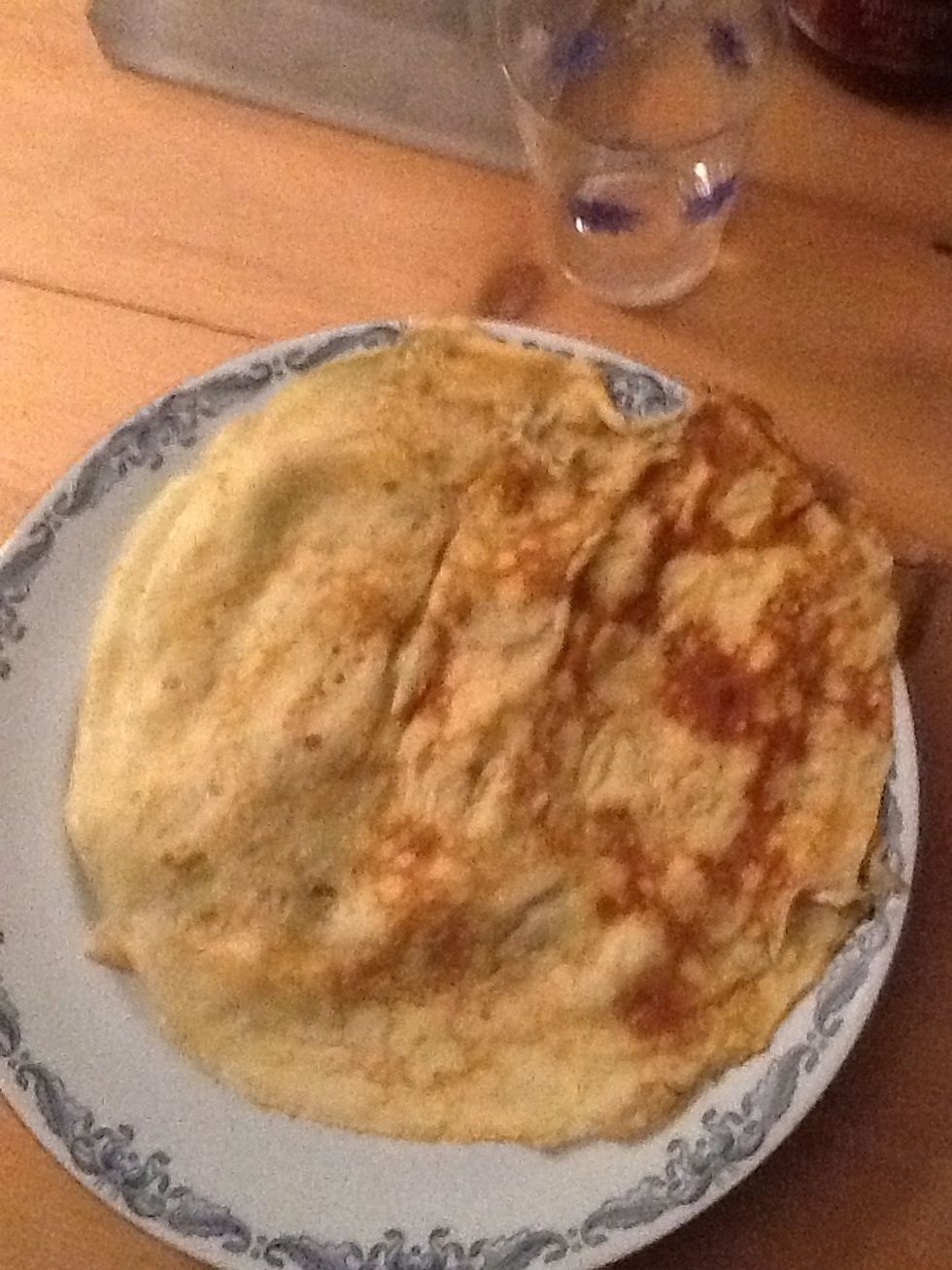 Serv them on a plate and enjoy!
The creator of this guide has not included ingredients