Start by taking out all ingredients you need.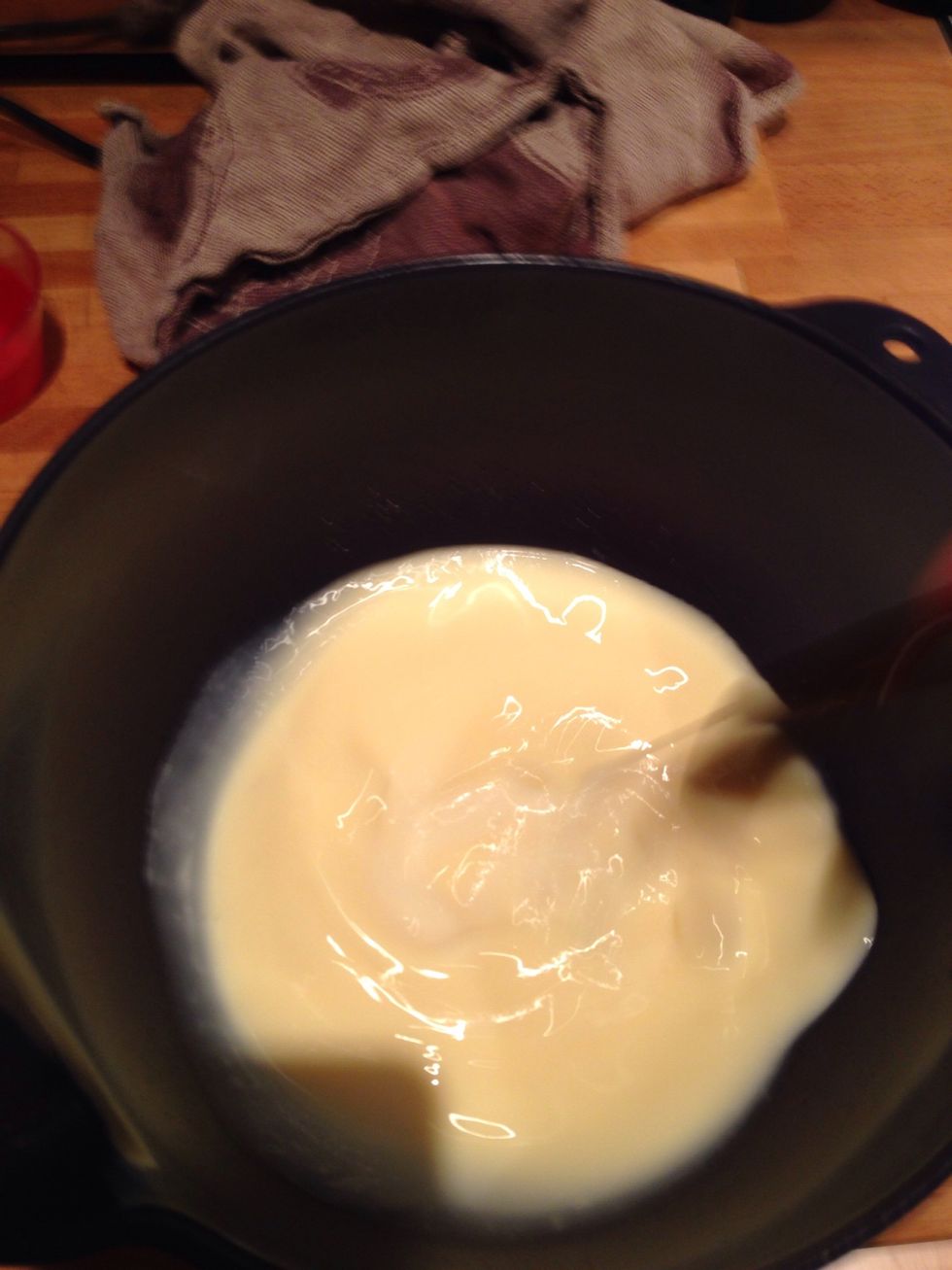 Mix 2 eggs, 1 ml salt and 2 dl milk and whip.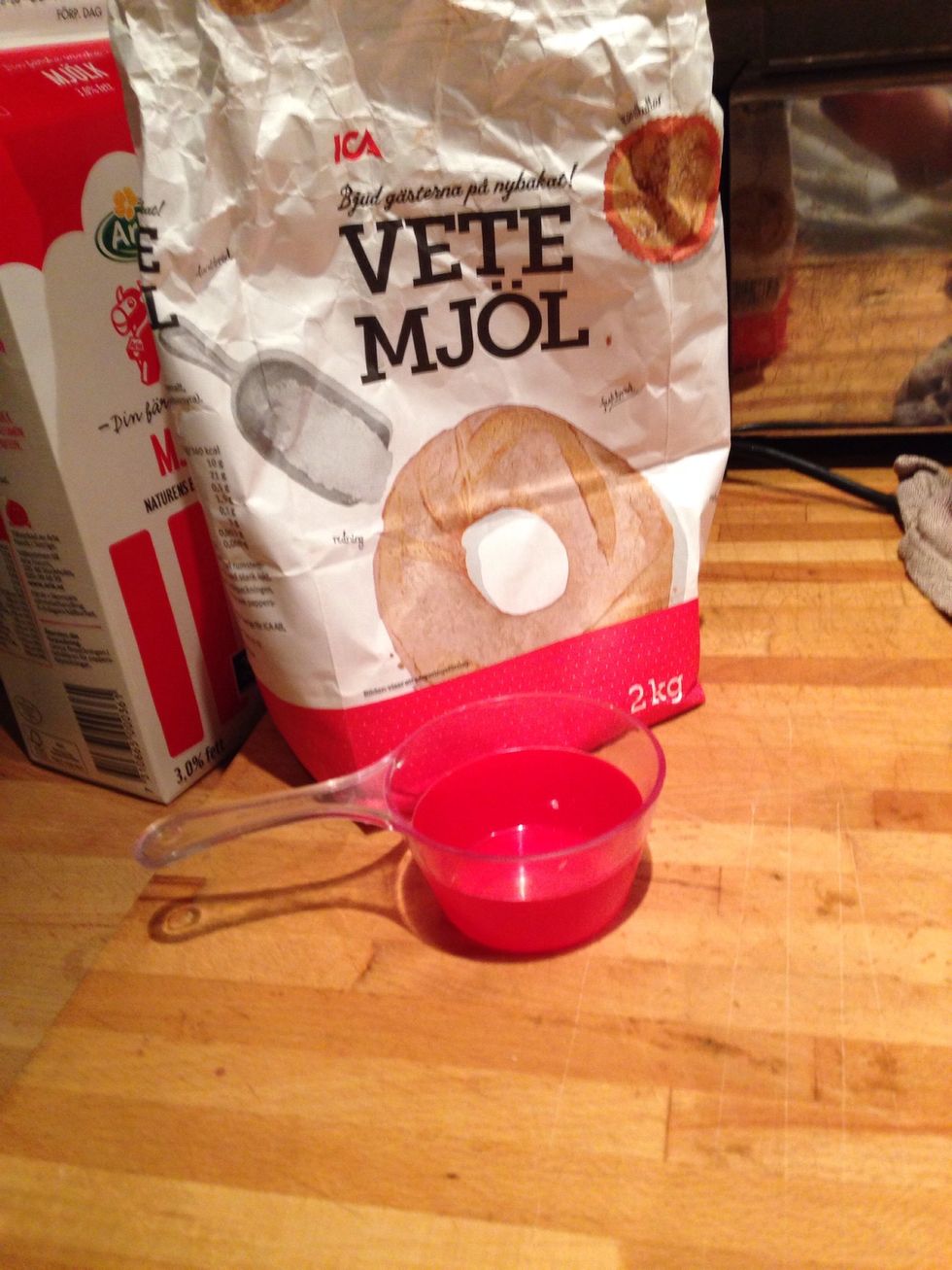 Ad 3 dl flour and whip the batter until there is no lumps.
Measure up 6 dl milk and mix it down in the batter.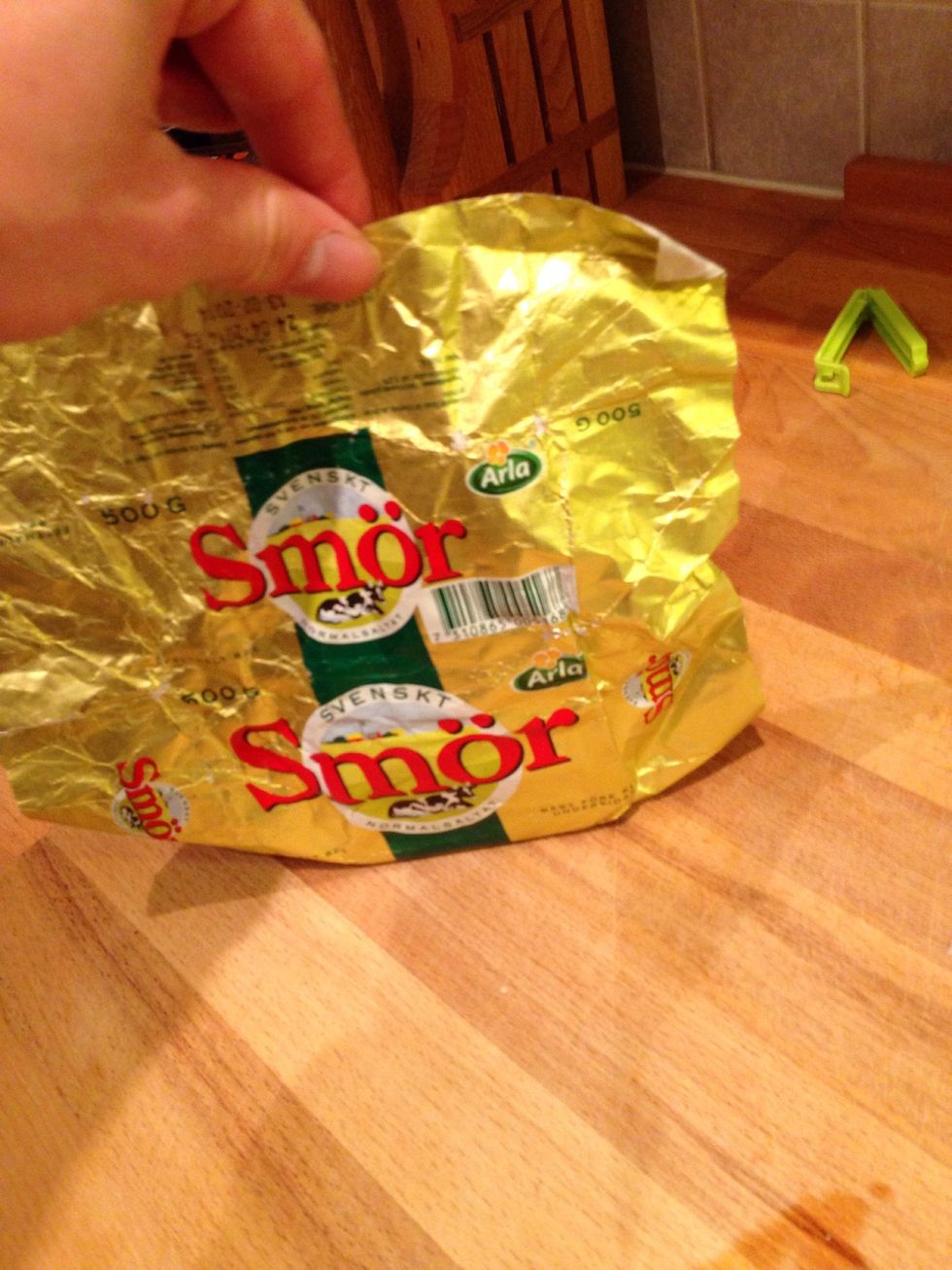 Melt 3 tablespoons butter and ad it to the bagger.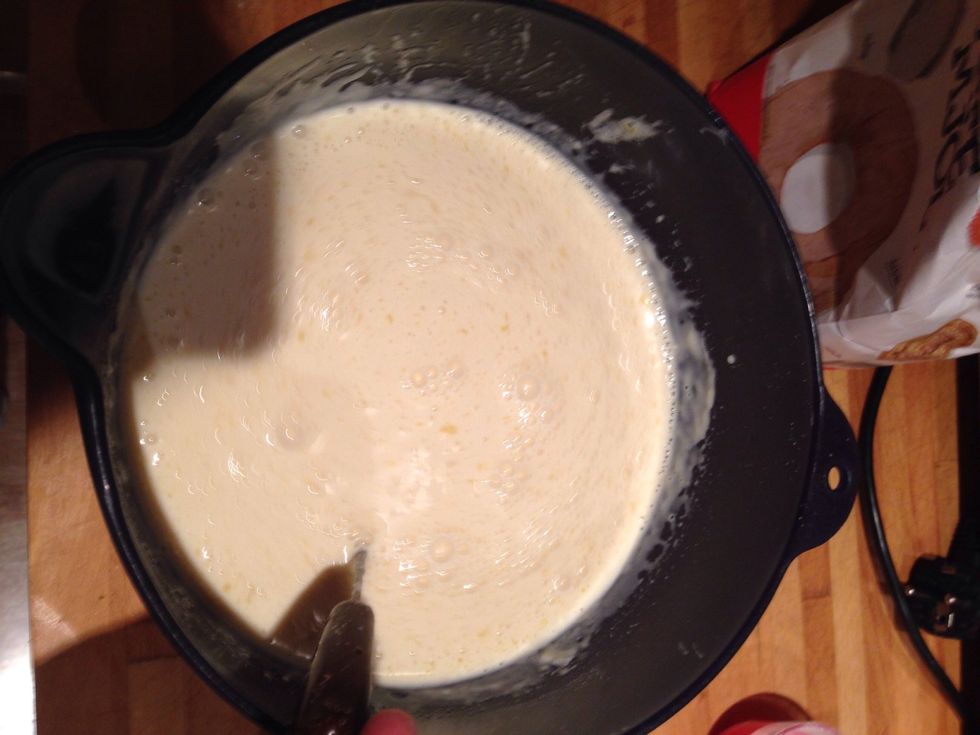 Your bagger is now done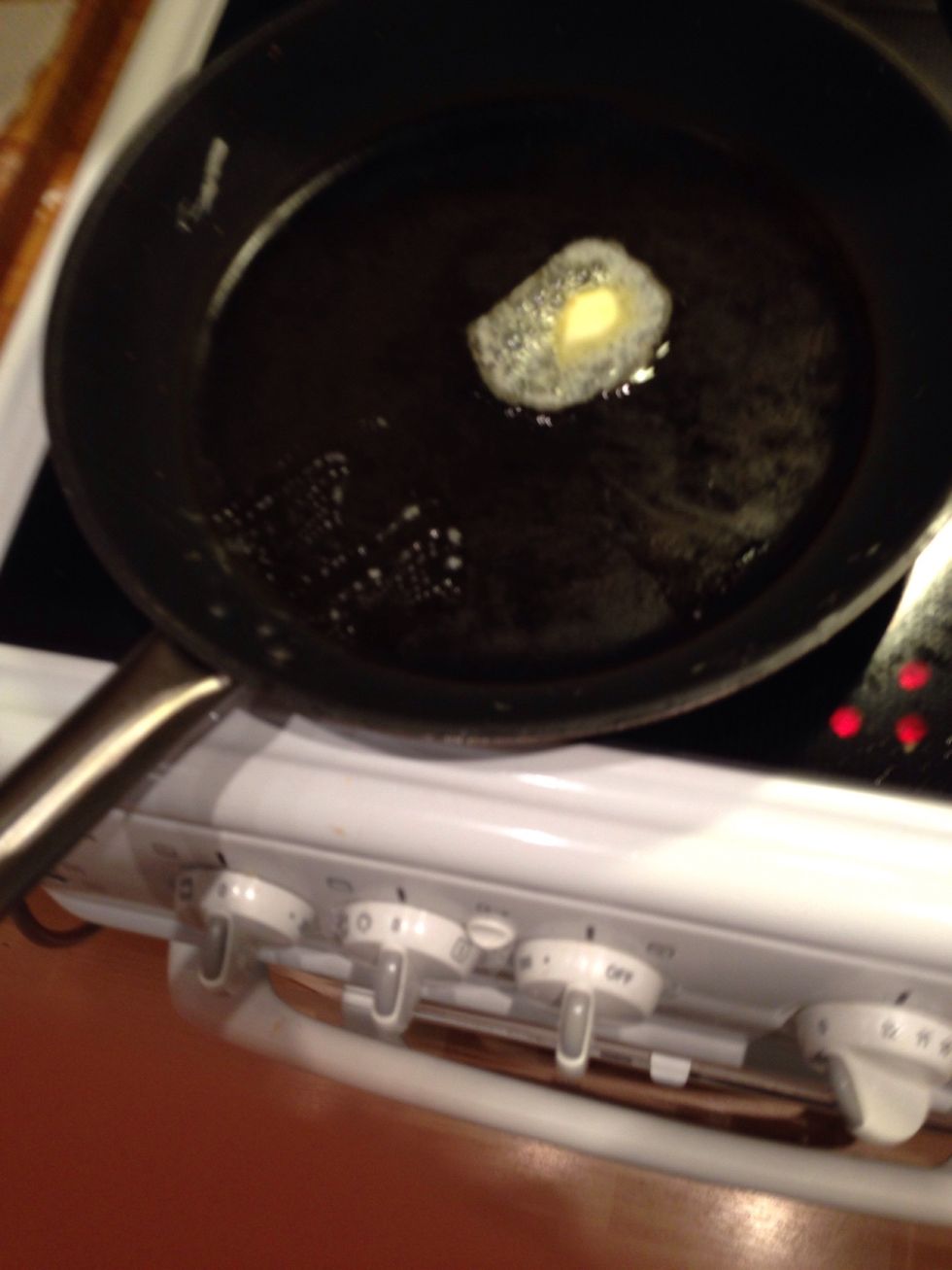 But some butter in your pan...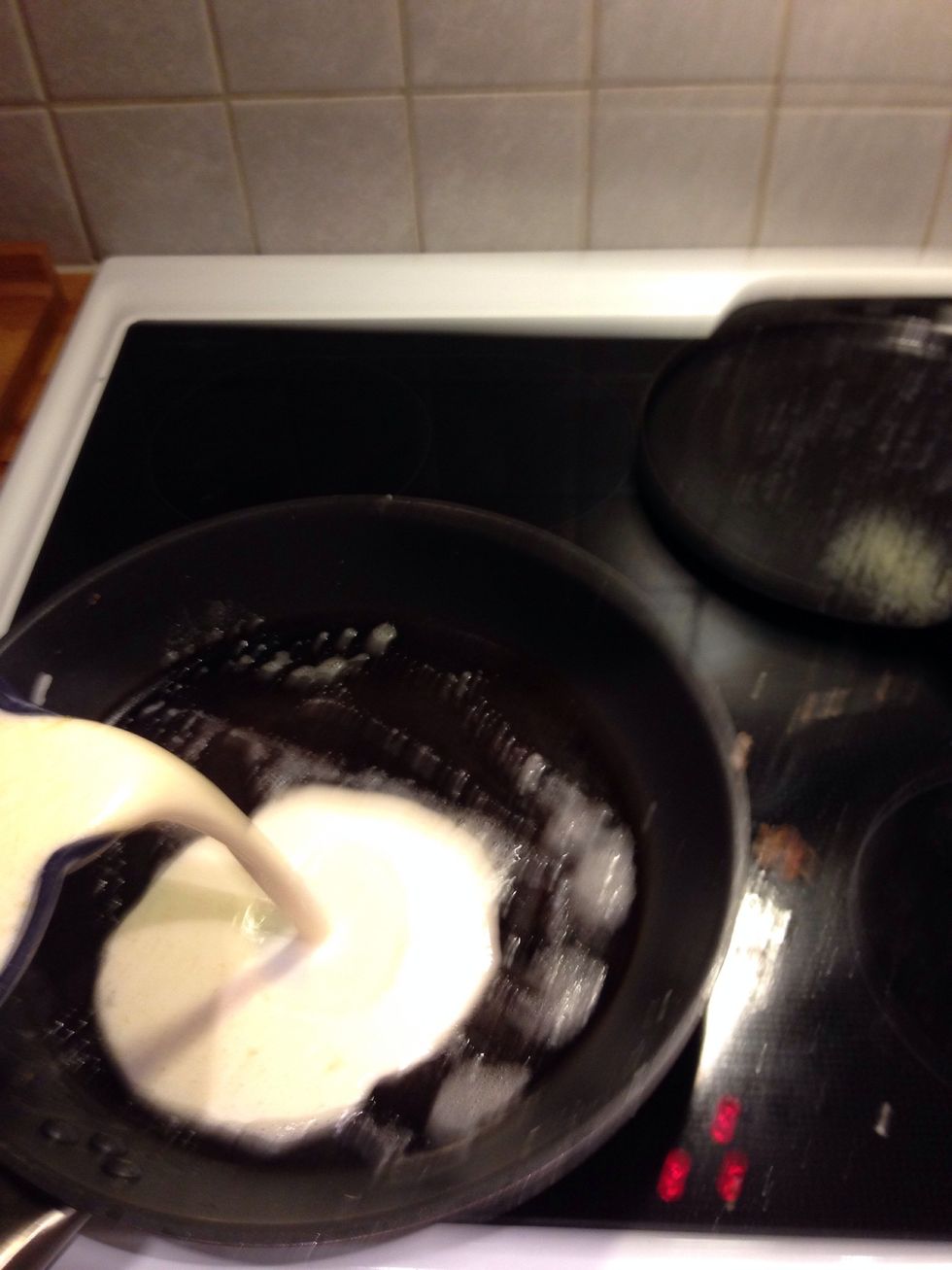 ...then pour the batter into the pan.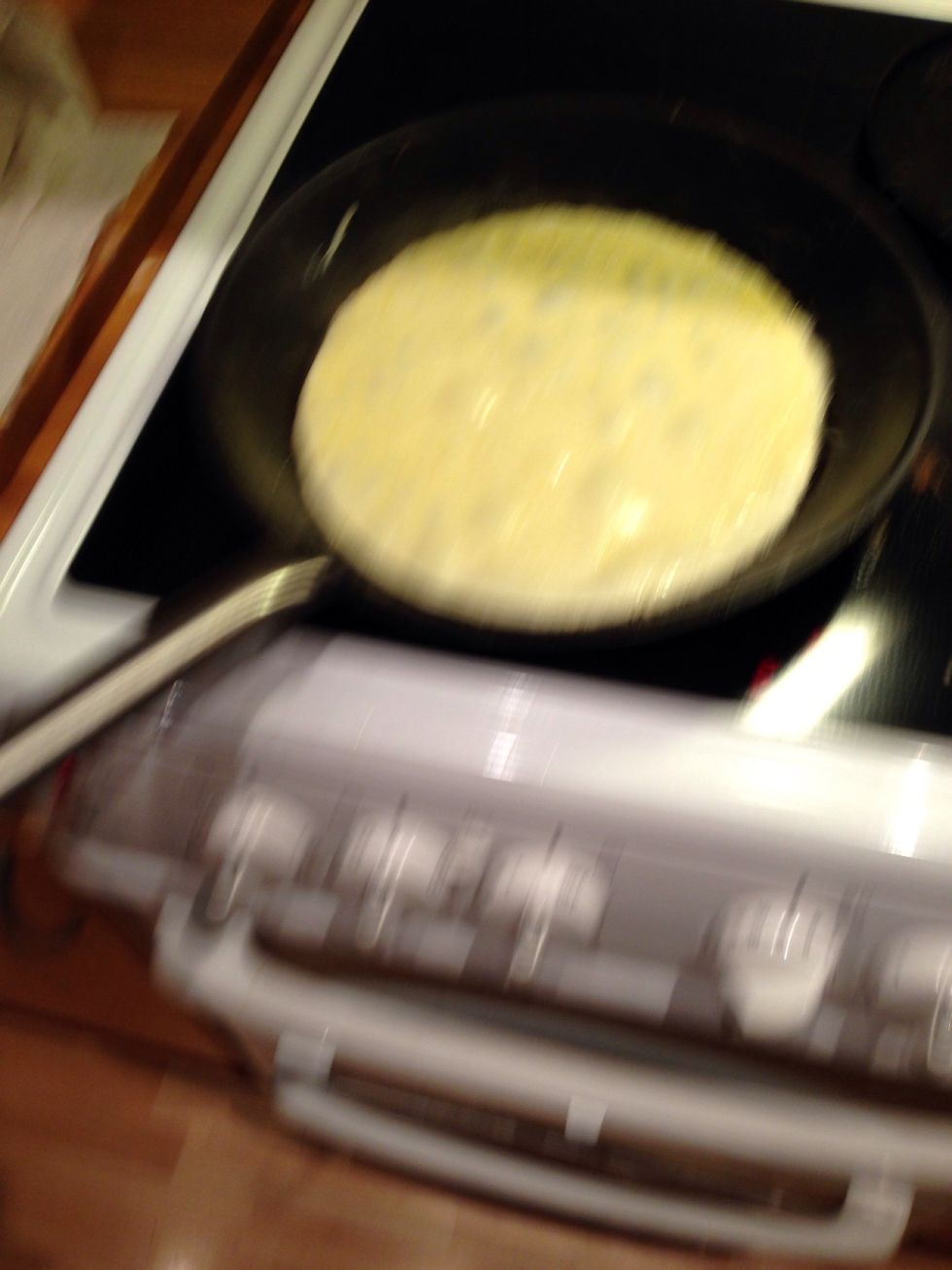 Let the pancake fry in the pan for a little while.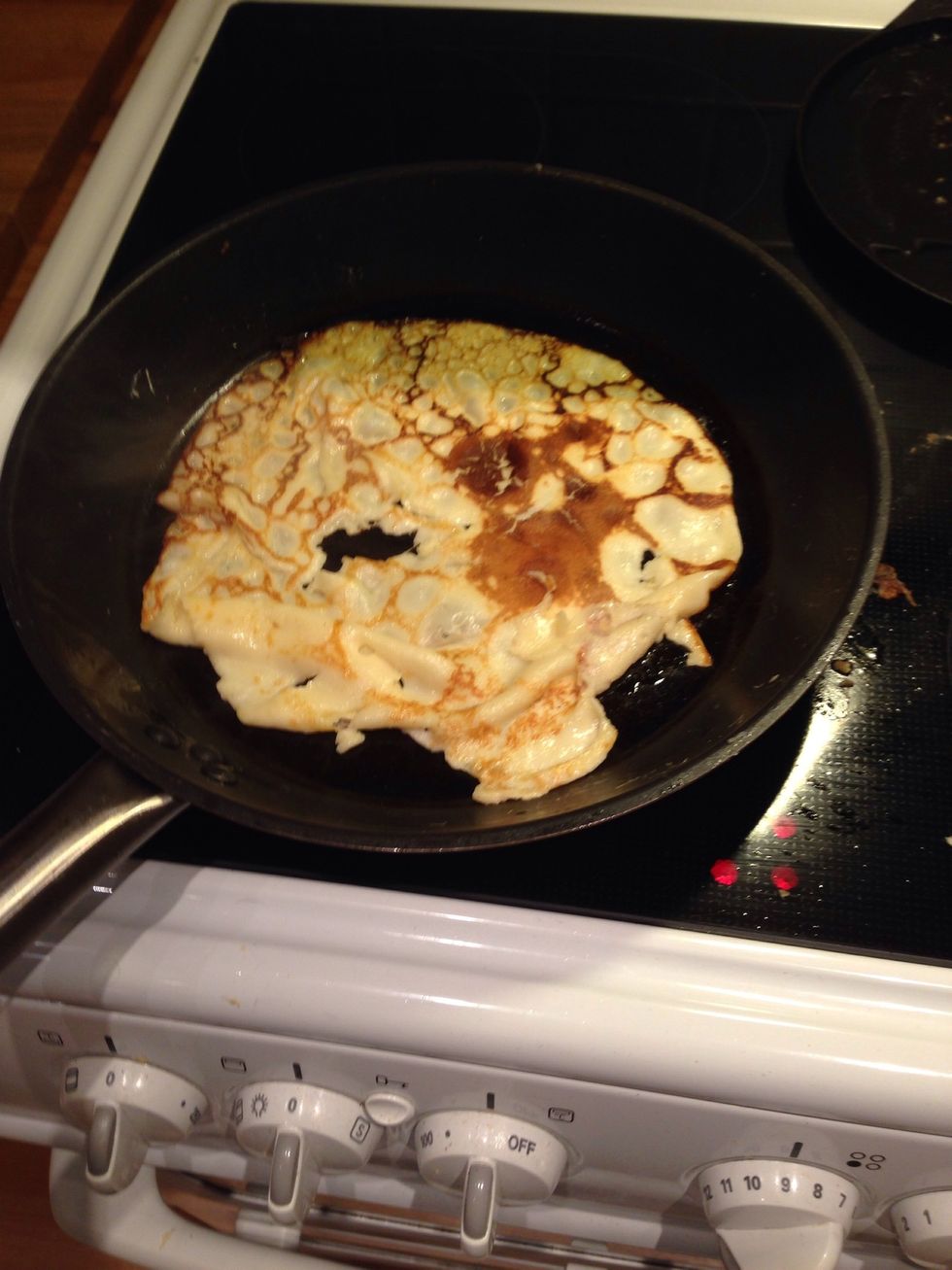 Then flip the pancake.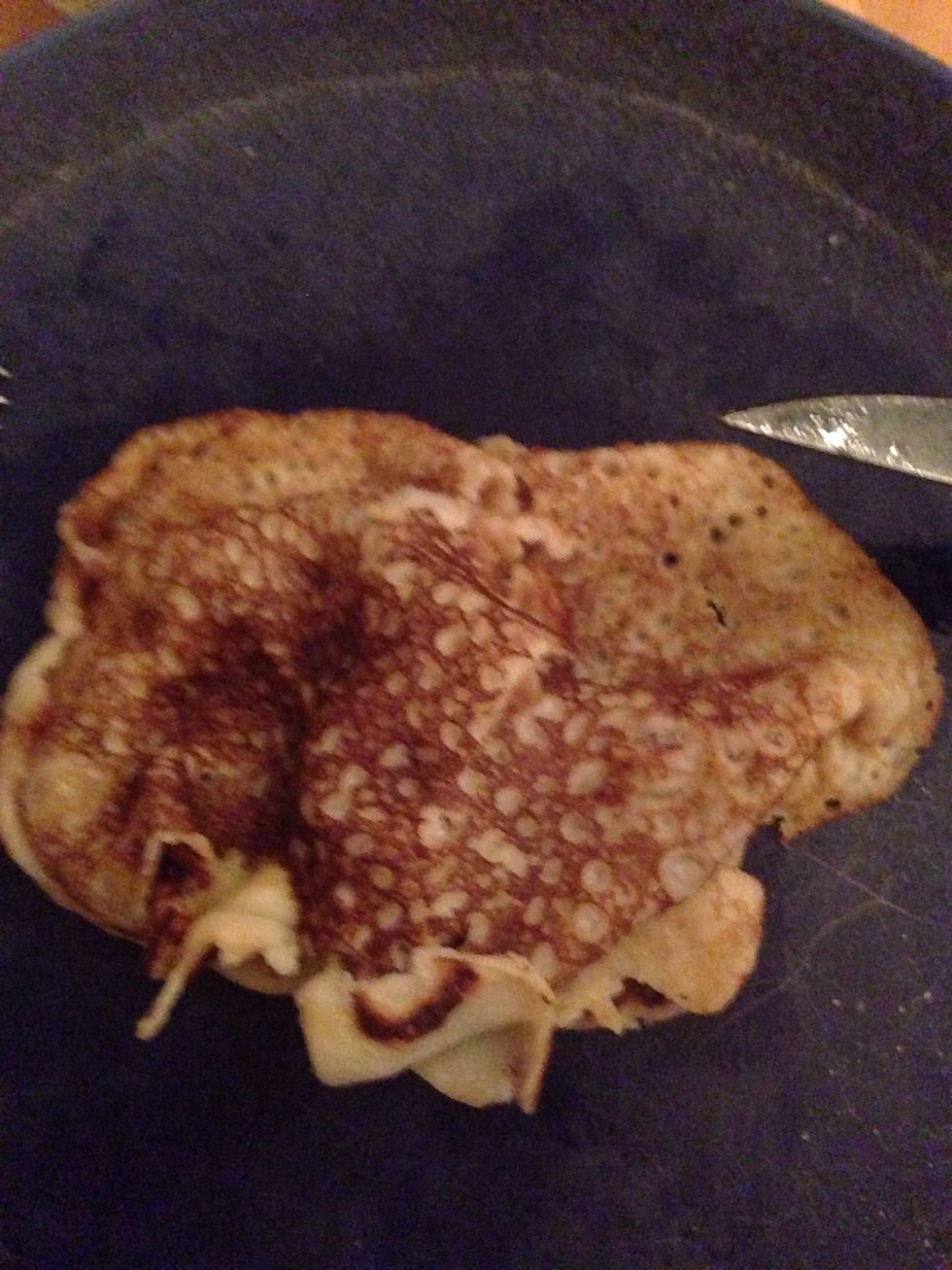 Put your pancake on a plate.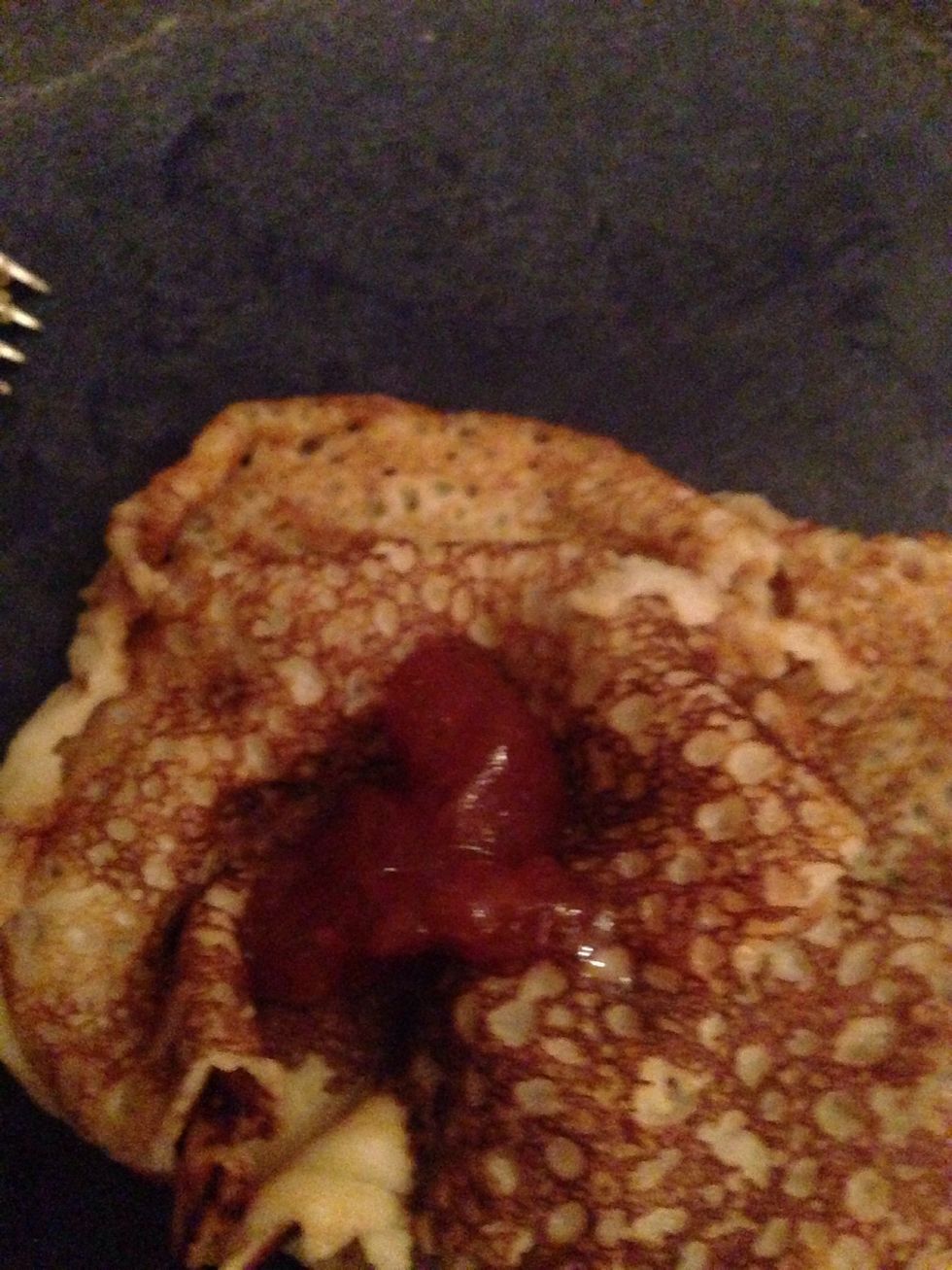 Serve it with jam.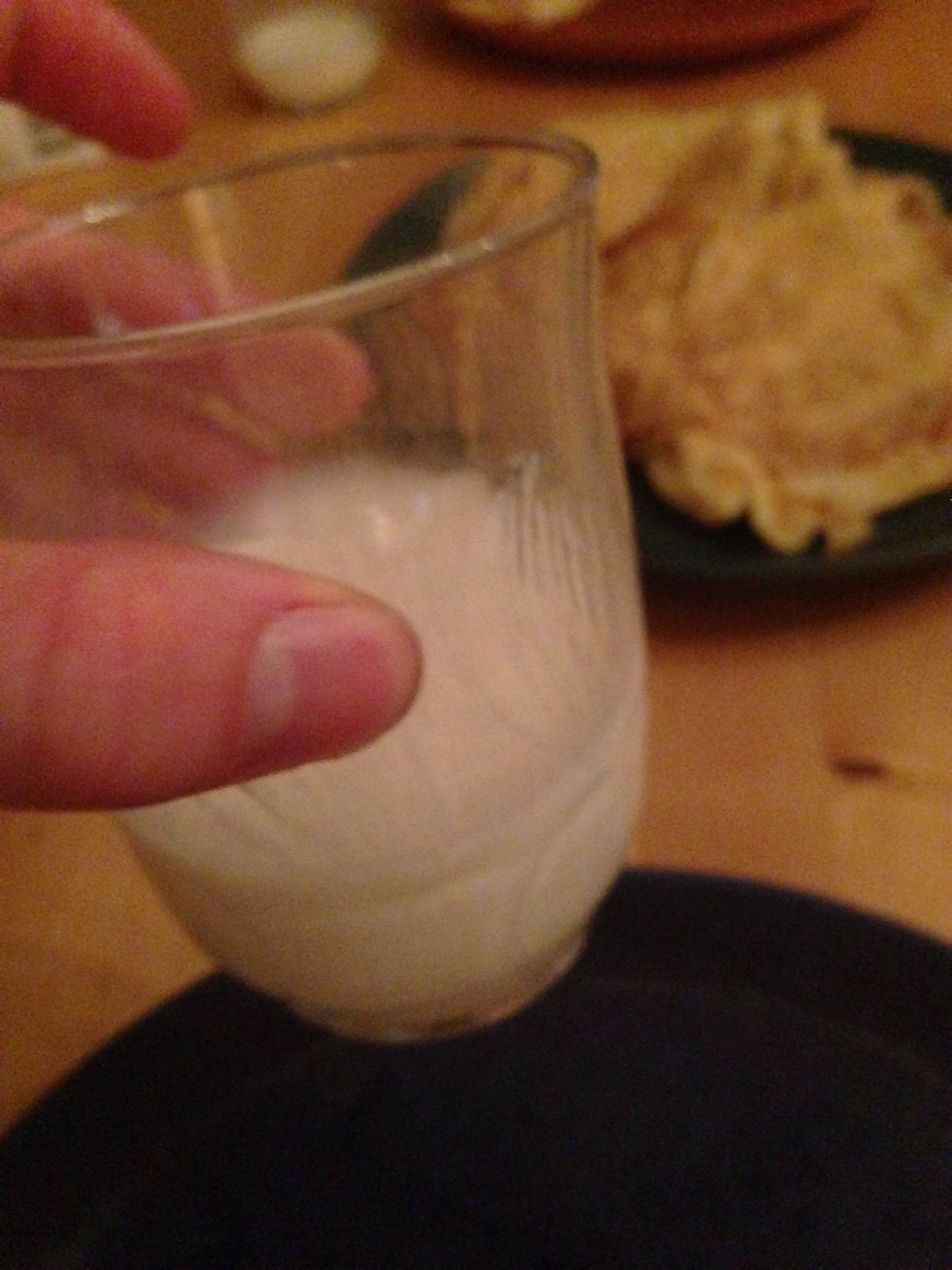 Drink milk to your pancakes, it is very tasty!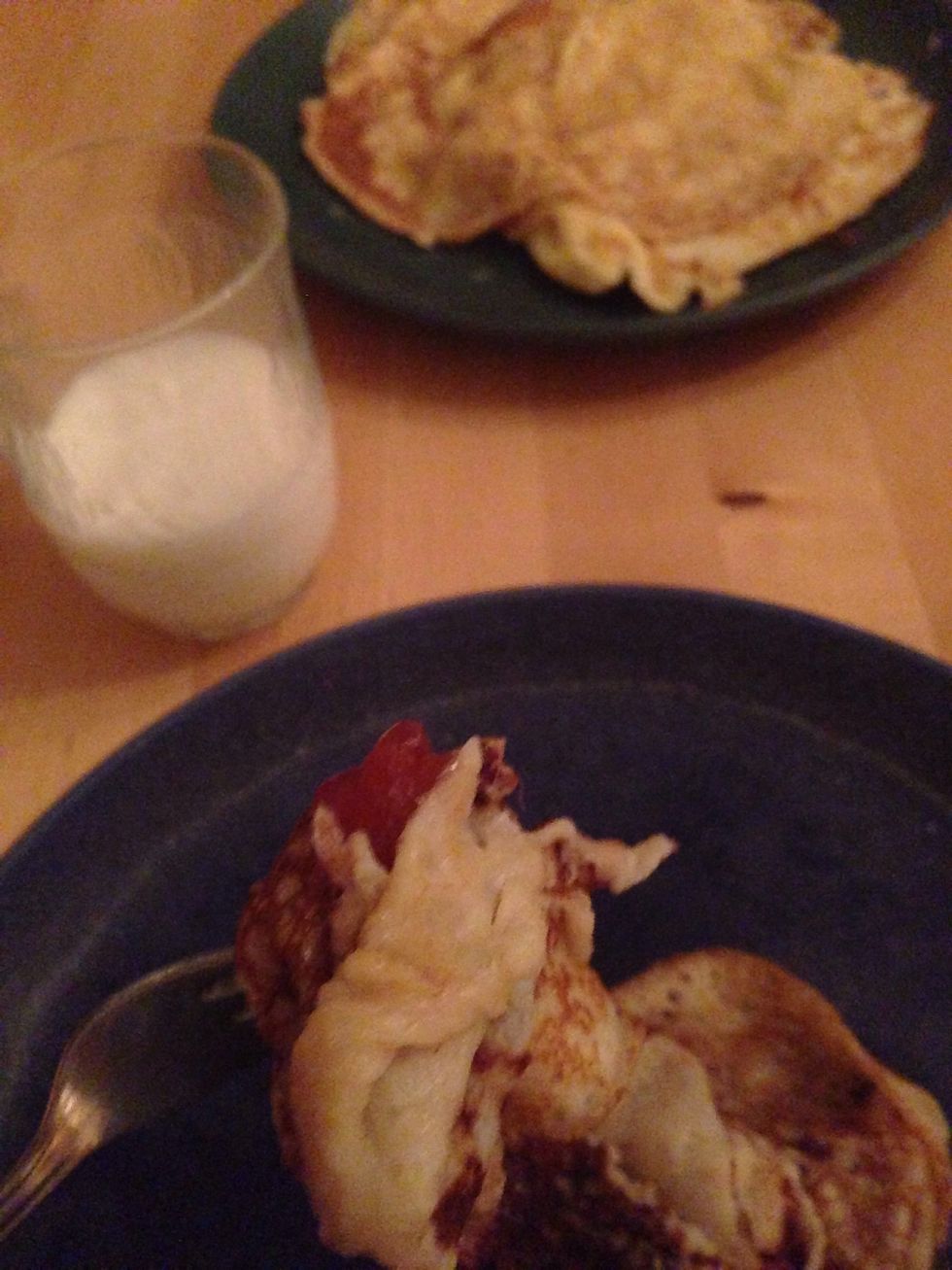 Now you have a very tasty meal served, enjoy!
The creator of this guide has not included ingredients