How to make pan seared chicken with roasted carrots
Make Pan Seared Chicken With Roasted Carrots
3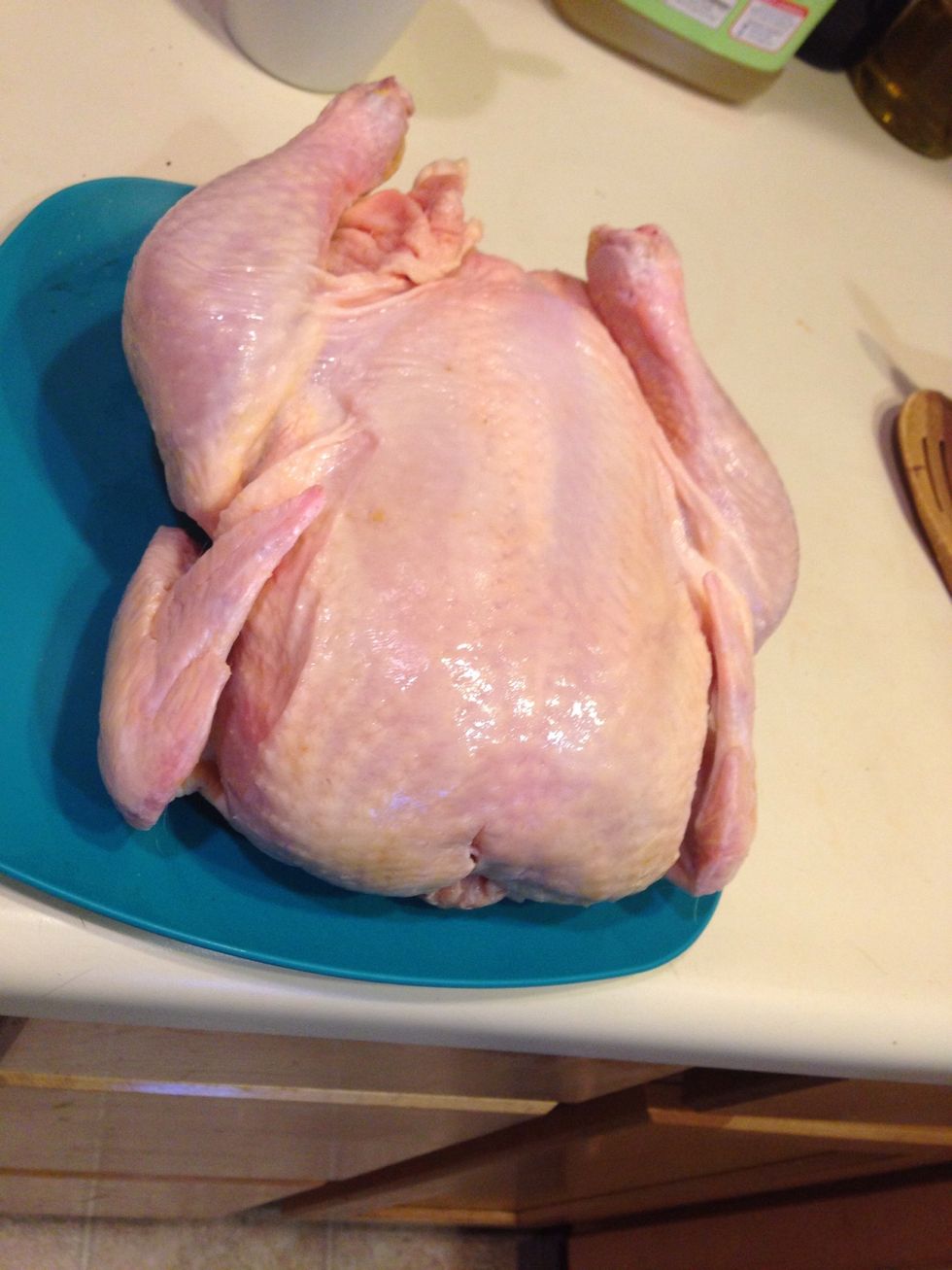 Rinse chicken then use your thumb finger to separate the skin from the chicken. Cut the butter into half tablespoons and decide each peace into 4. Put the 4 pieces under the skin on one of the
Breast. Then put the other four other pieces under the skin on the other breast. Mix the spices and spread half the spices on one side of the chicken and the other half in the other side.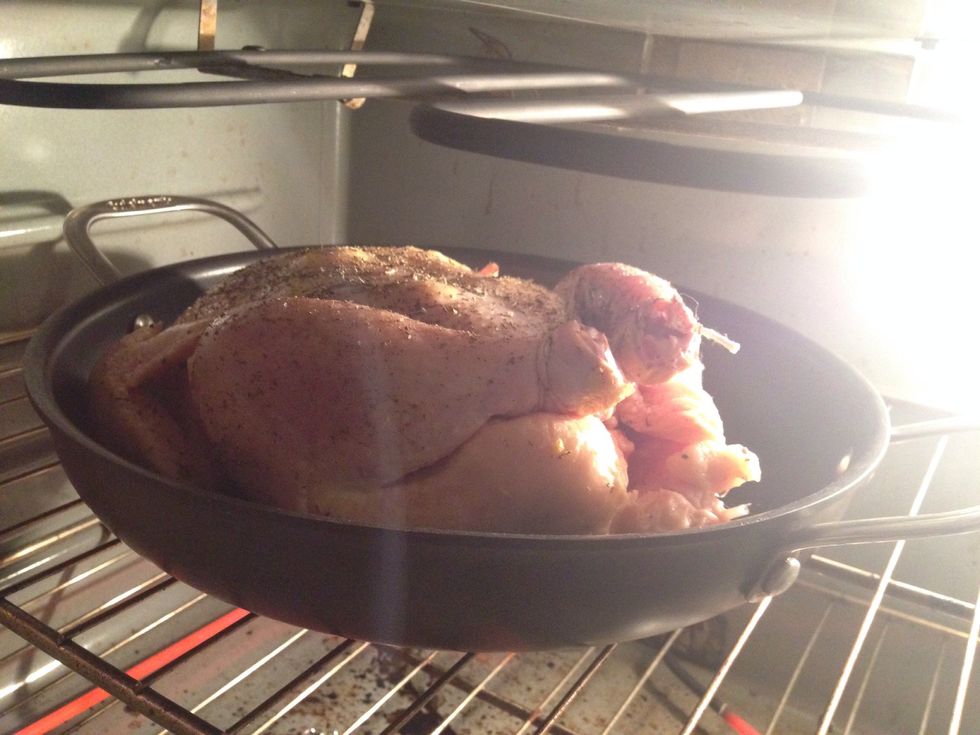 Pre heat the oven to 425 and cook for 1hour and 30 mins or until internal temp reads 180 degrees. Don't forget to salt and pepper the chicken before cooking makes the skin extra crisp.
An hour into the chicken cooking add half a bottle of beer to the chicken. If the chicken starts to over brown put foil over it.
Ps. Use garlic powder in the spices for the chicken. The actual garlic is for the carrots.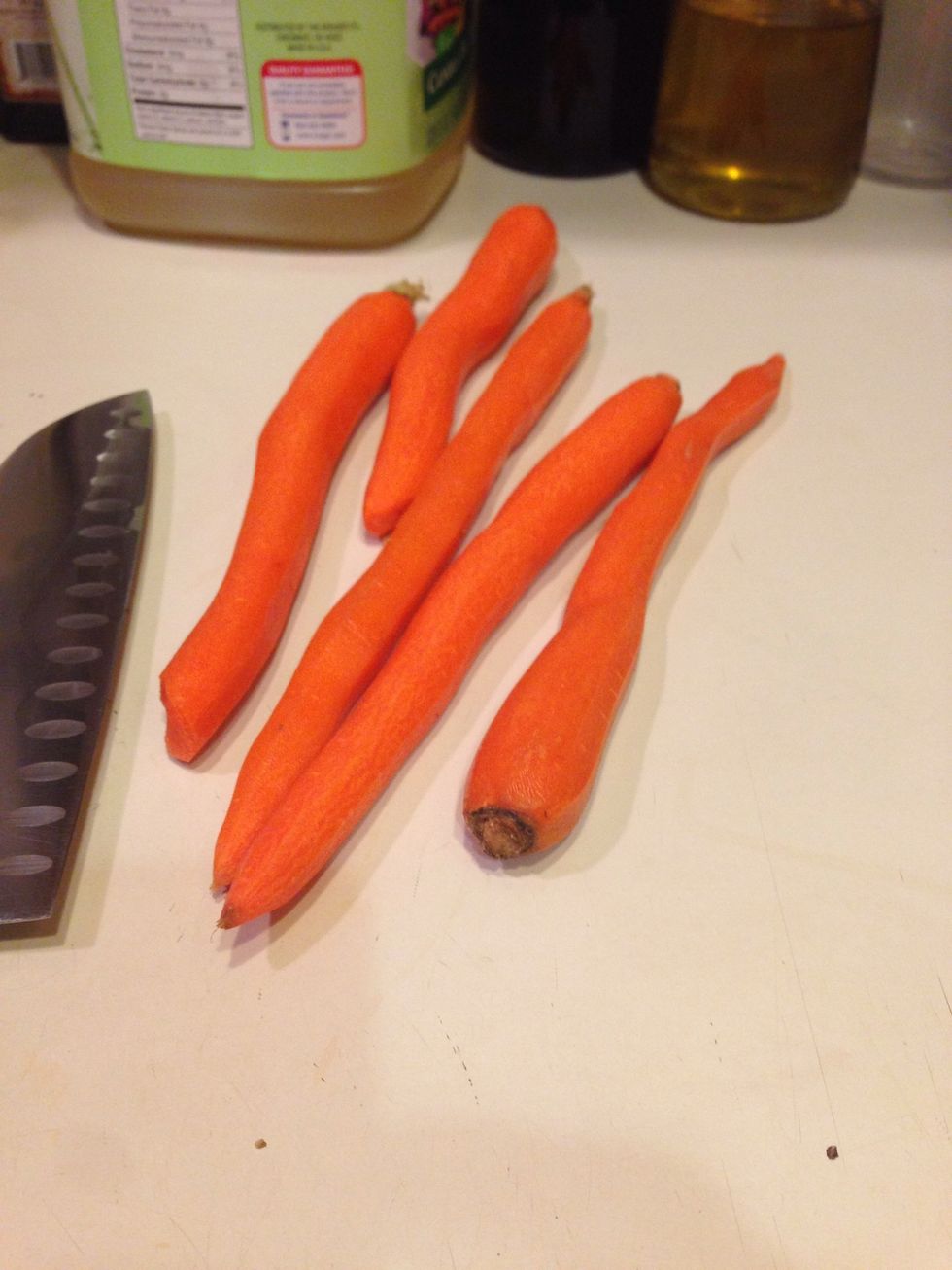 Peal the carrots and cut into chunks. Place in a pan and add garlic, time, basil and olive oil.
Bake in the oven at 425 for 30 mins.
When the chicken is done it should look like this.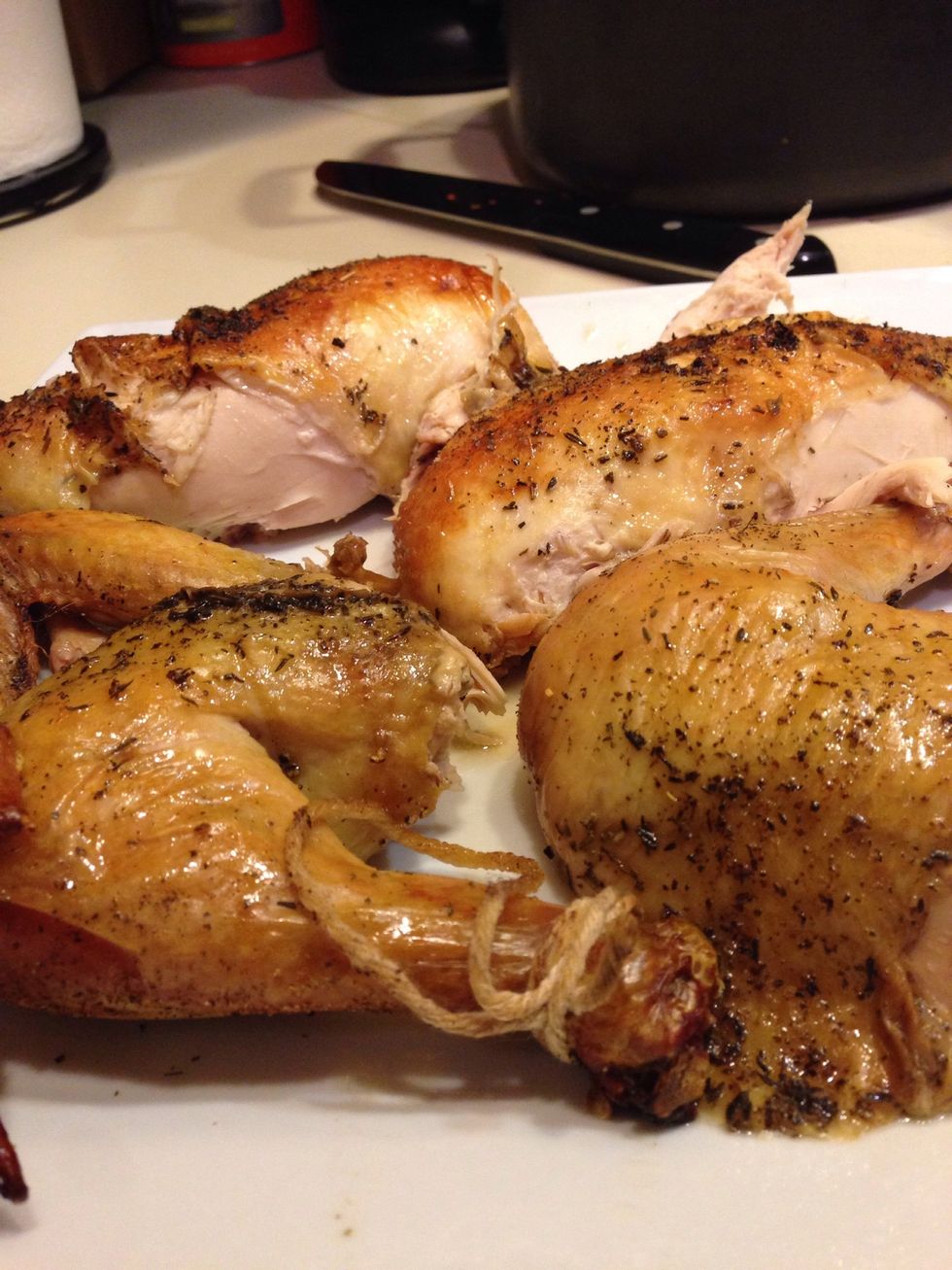 When the chicken cools down cut it apart into peaces. Separate the thighs and wings at the joint. And cut the breasts of the bone.
Enjoy :-)
Chicken
1.0 Beer
6.0 Carrots
1.0tsp Time
1.0tsp Basil
1.0tsp Sage
1.0Tbsp Garlic
1.0tsp Garlic powder
1.0Tbsp Olive oil
Benjamin Ballou
I love cooking and most of the time I make it up as I go. I'm not a conventional cook that nows all the rules. I just like food that taste good.