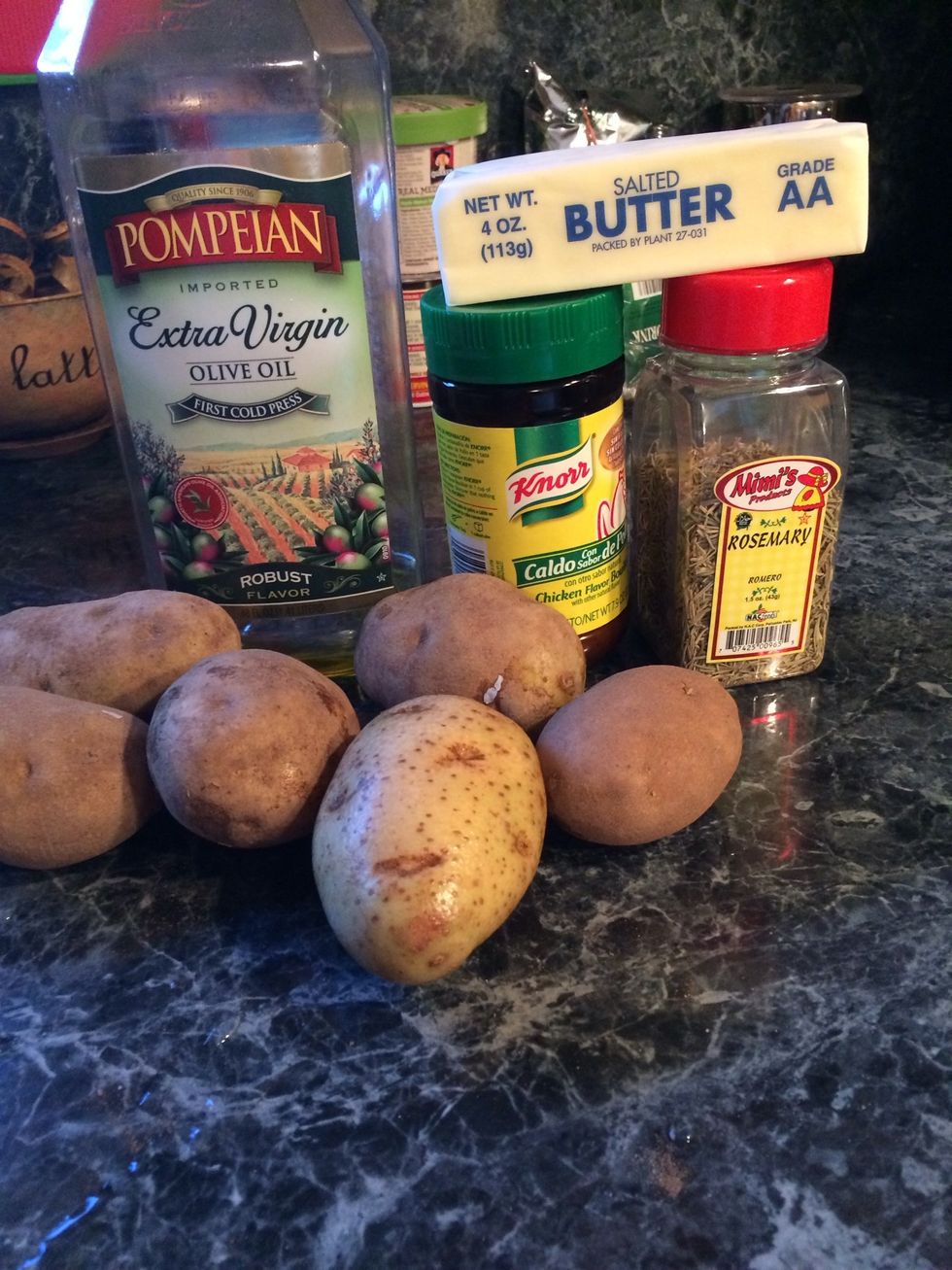 Simple cast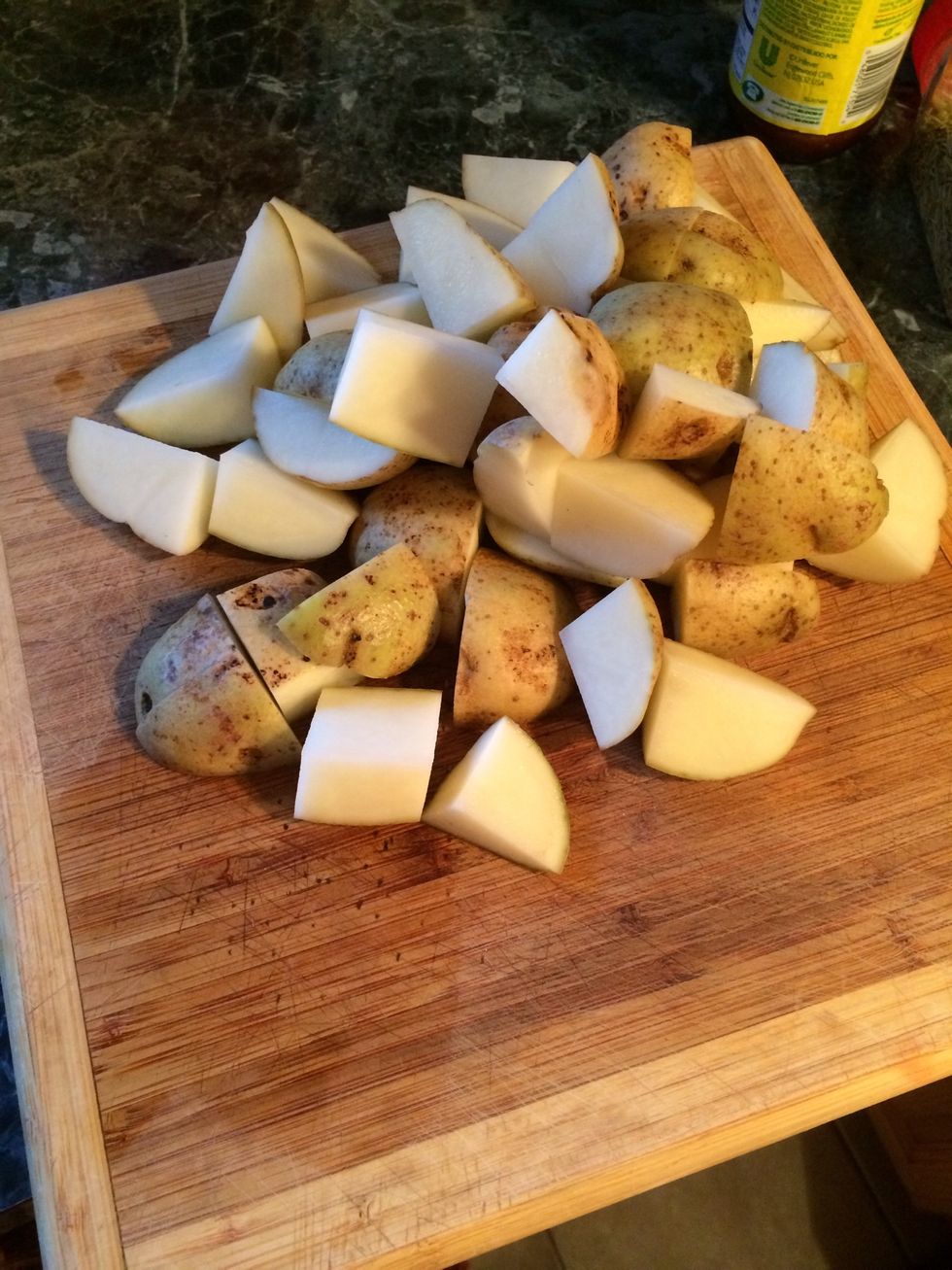 When done cleaning your potatoes chop them up. Make sure they are all the same size.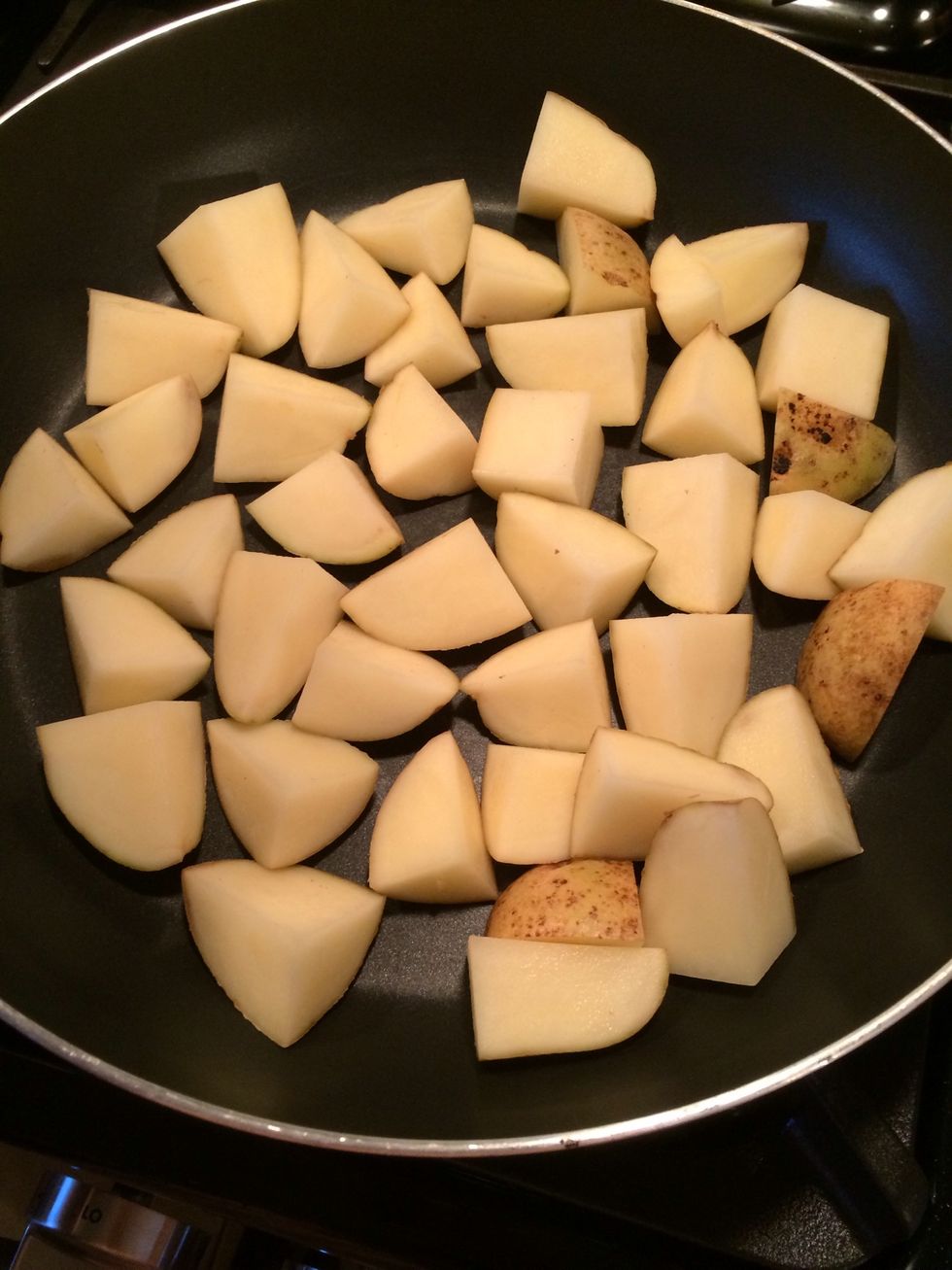 Now for this step you will need a nonstick pan. This will prevent the potatoes from sticking to the pan when we are all done. Arrange the potatoes in one layer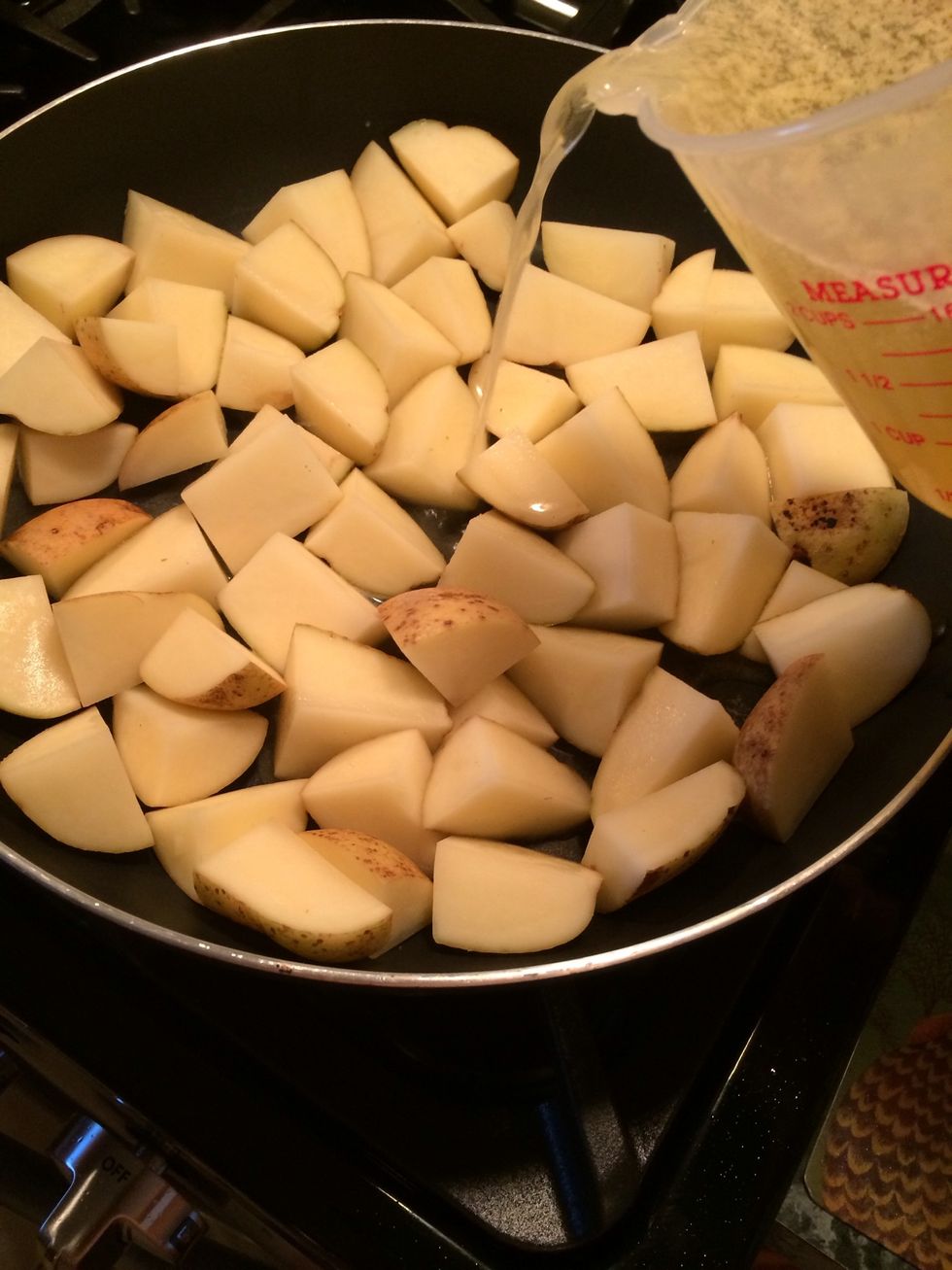 Raise the heat to medium high and pour 2 1/2 Cups of the broth in the pan. Save the other half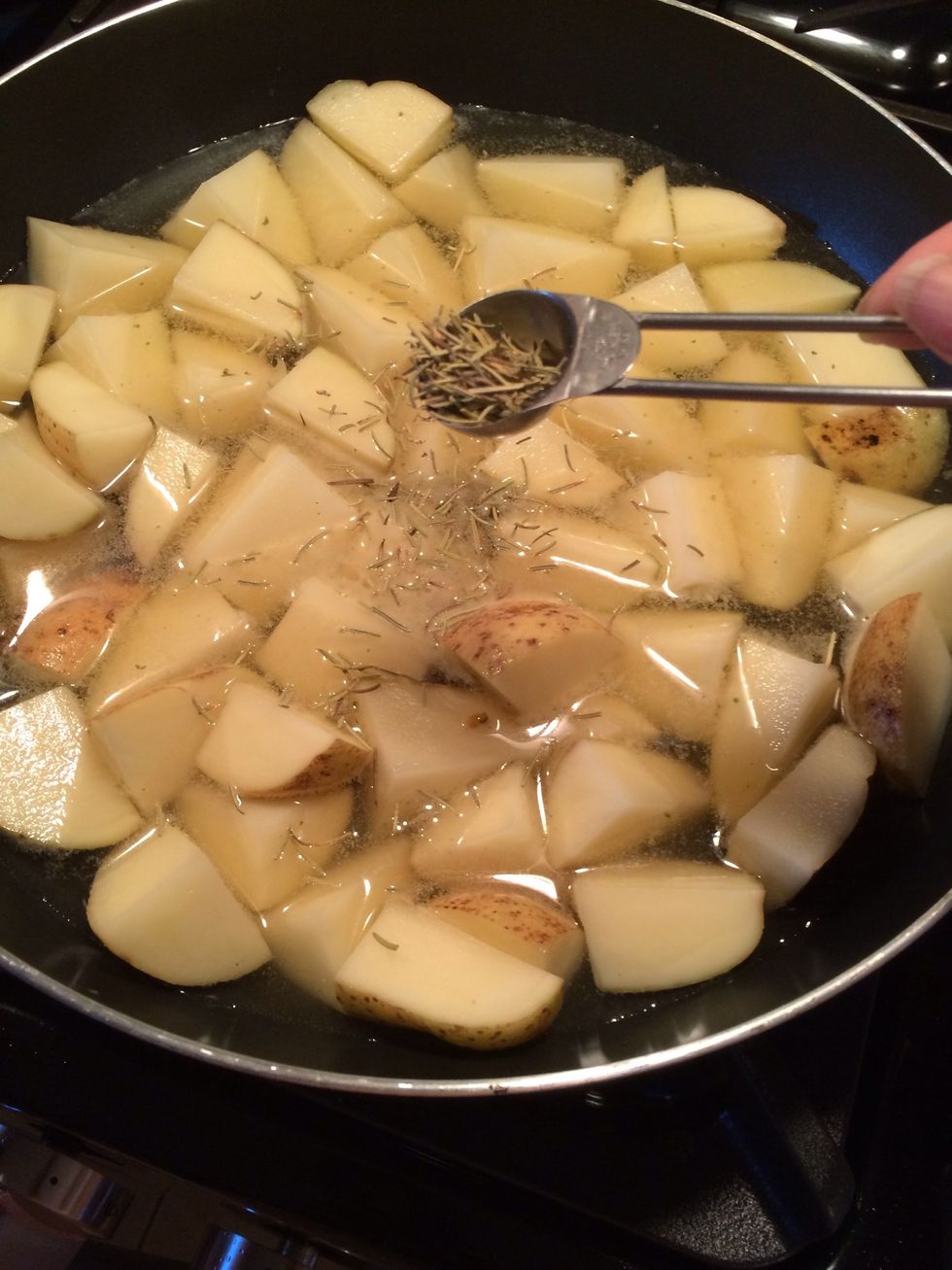 Add your dried rosemary. Use fresh if you have. Fresh is always better .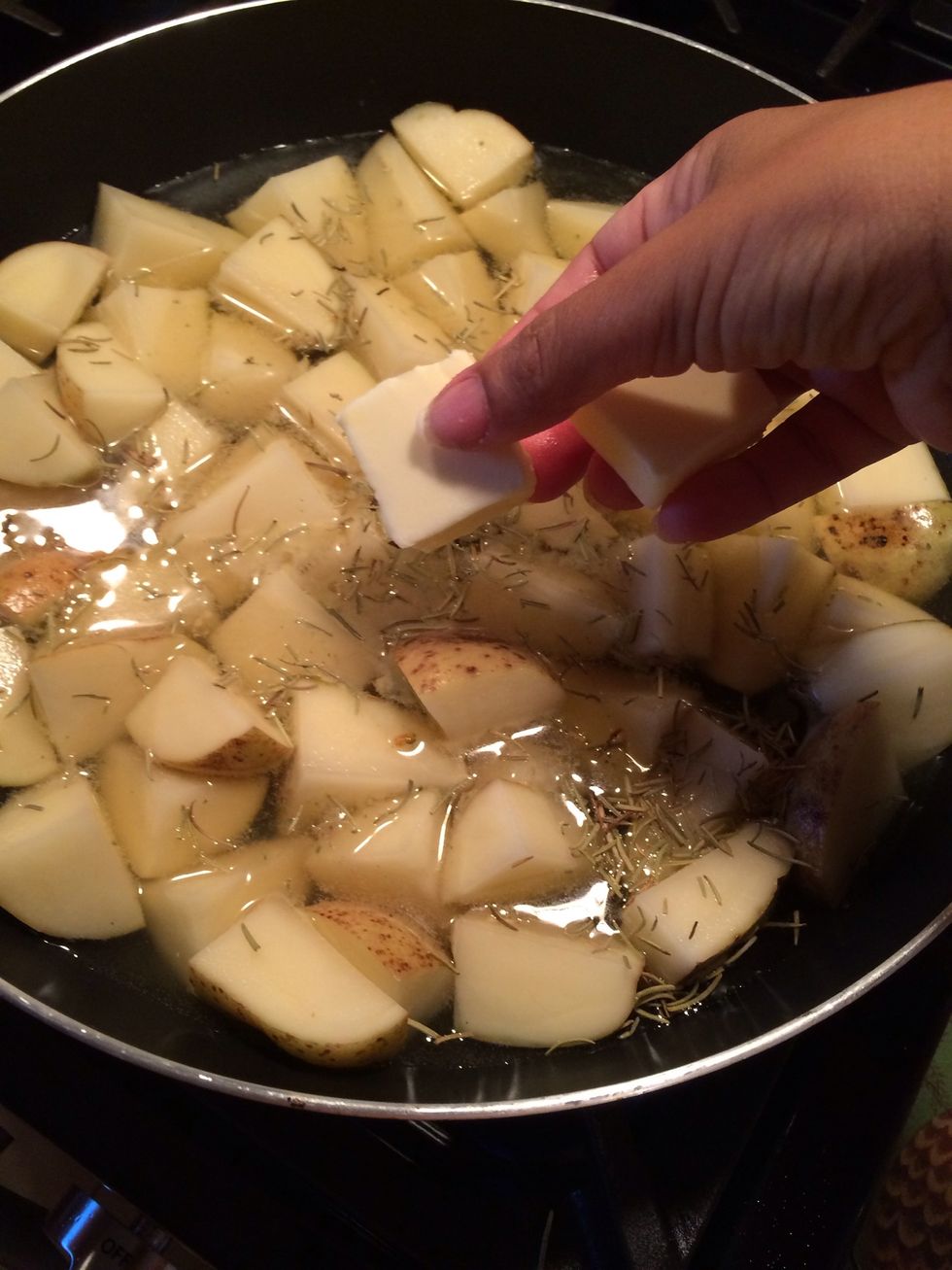 Add the butter . Don't worry it will melt. 😊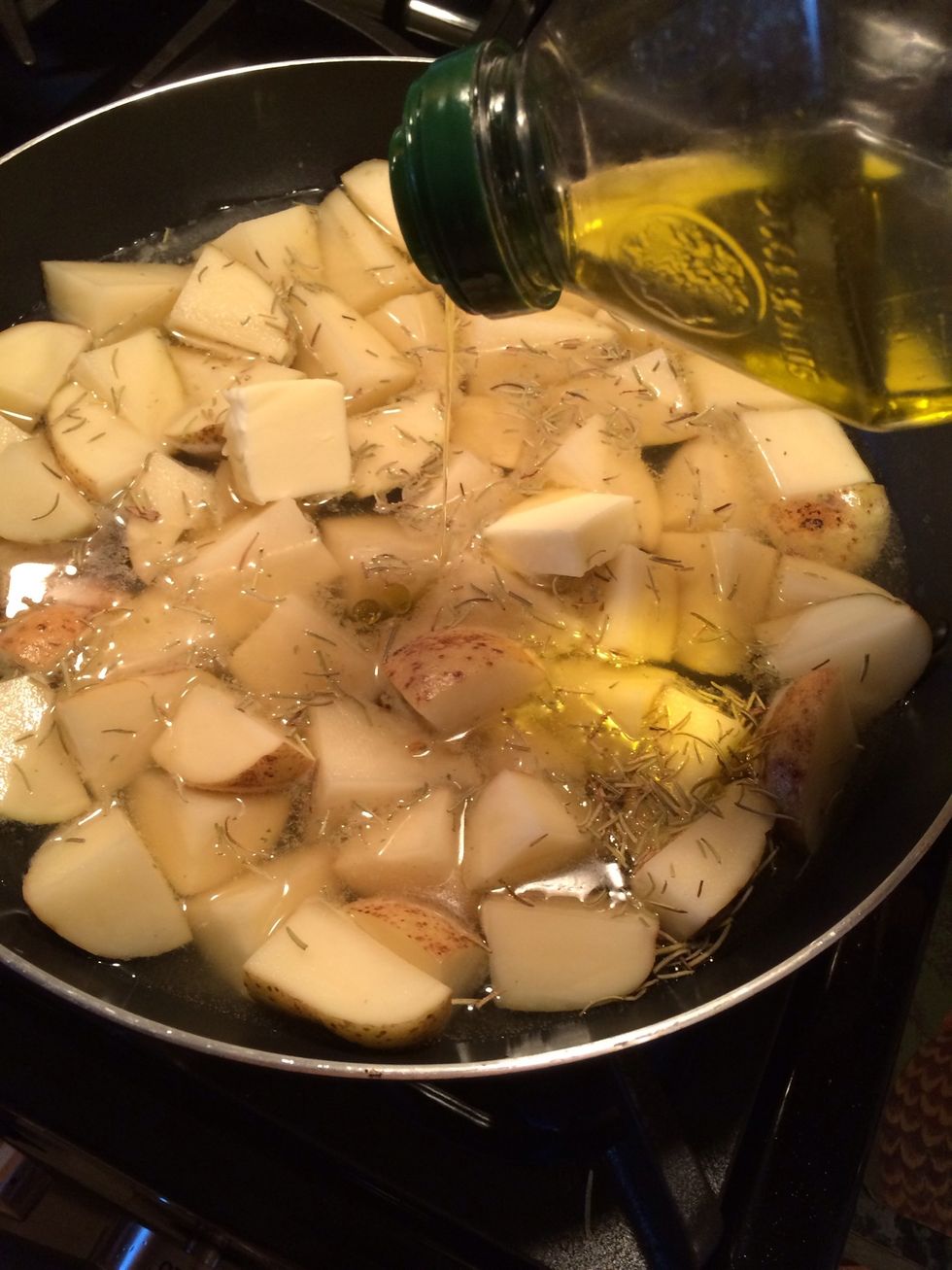 Add the olive oil too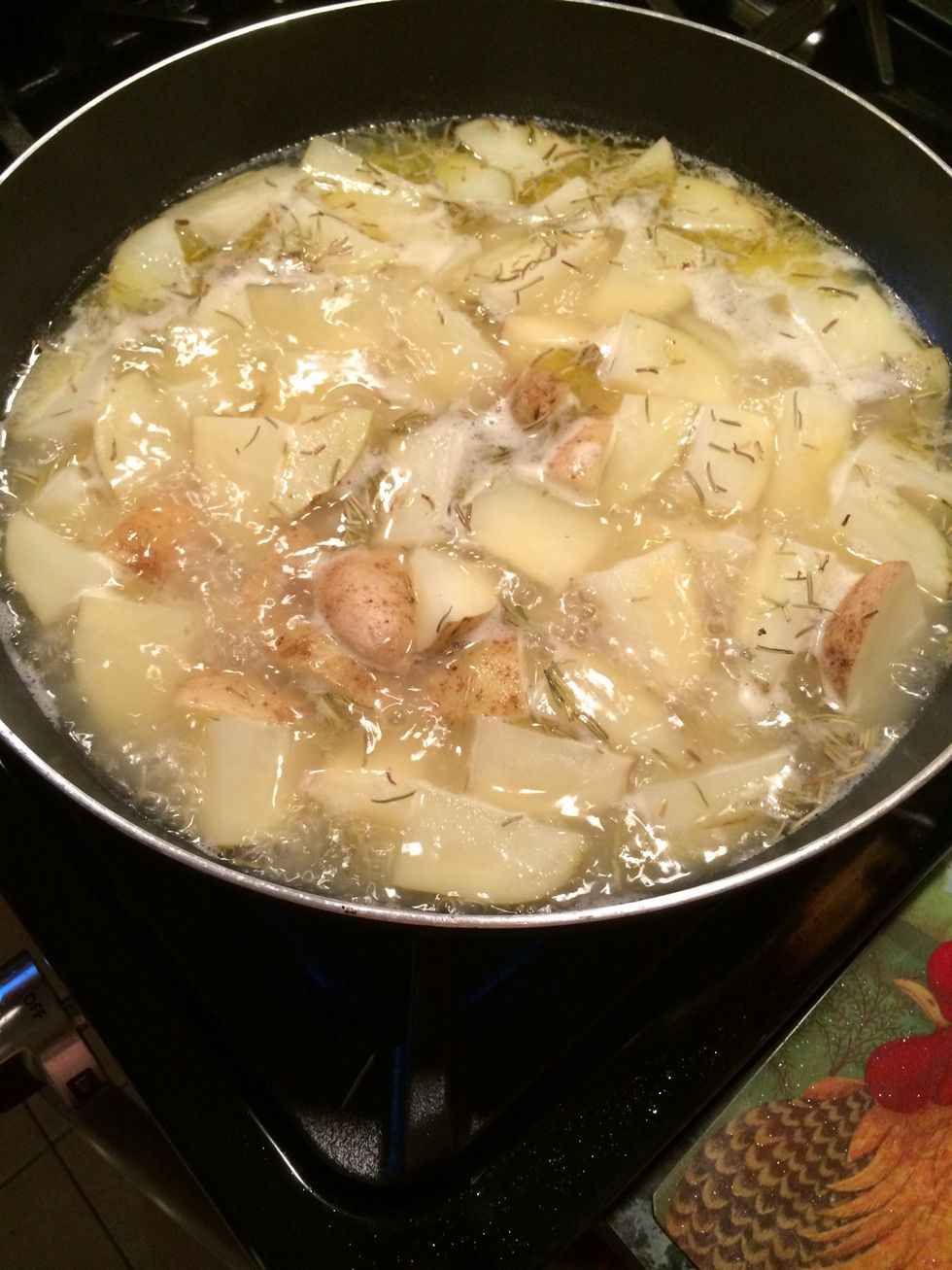 Bring it to a boil. Reduce the heat a little and let it simmer in the chicken broth covered slightly with a lid until the potatoes are fork tender.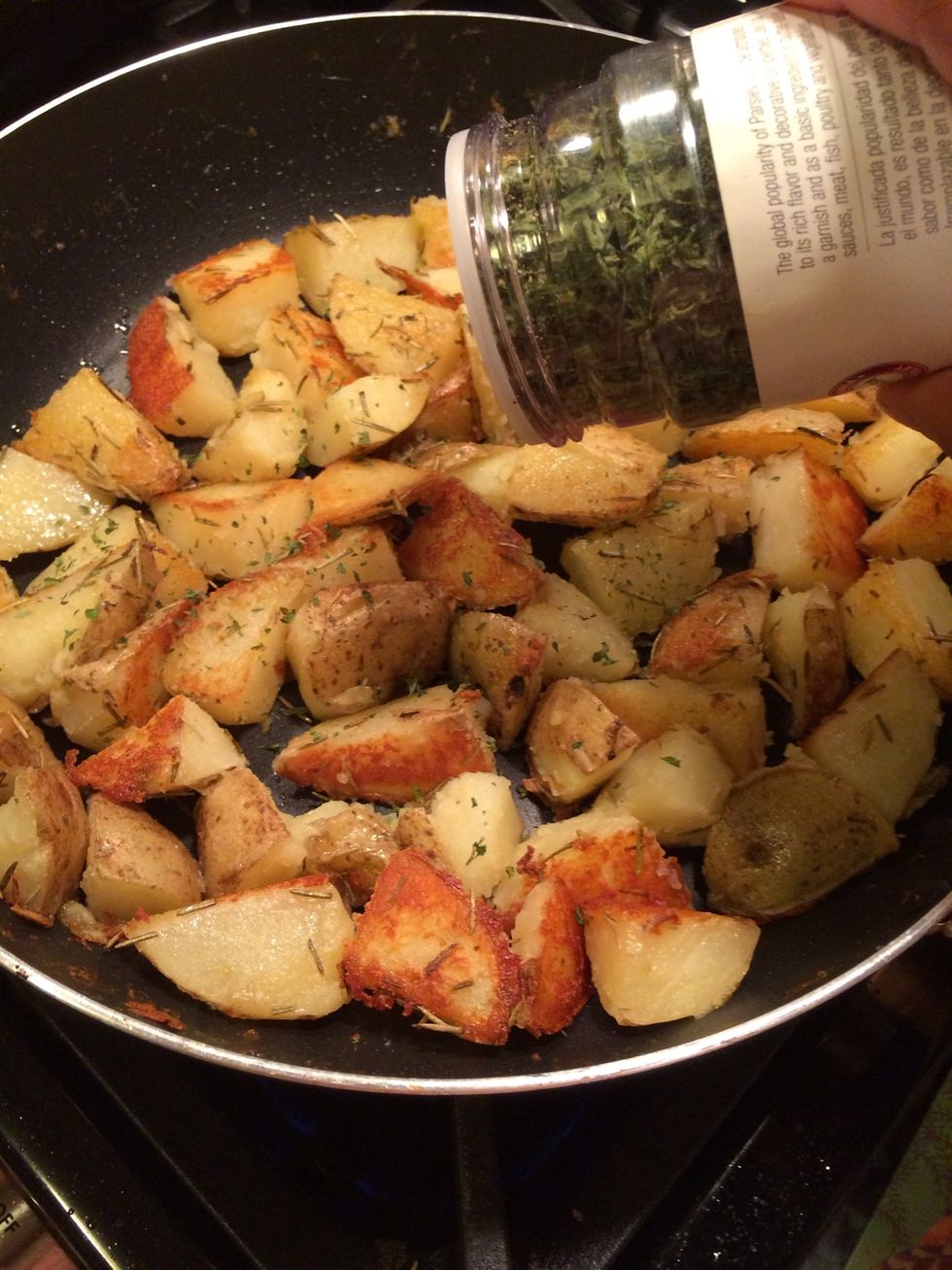 When they have all browned sprinkle on some parsley.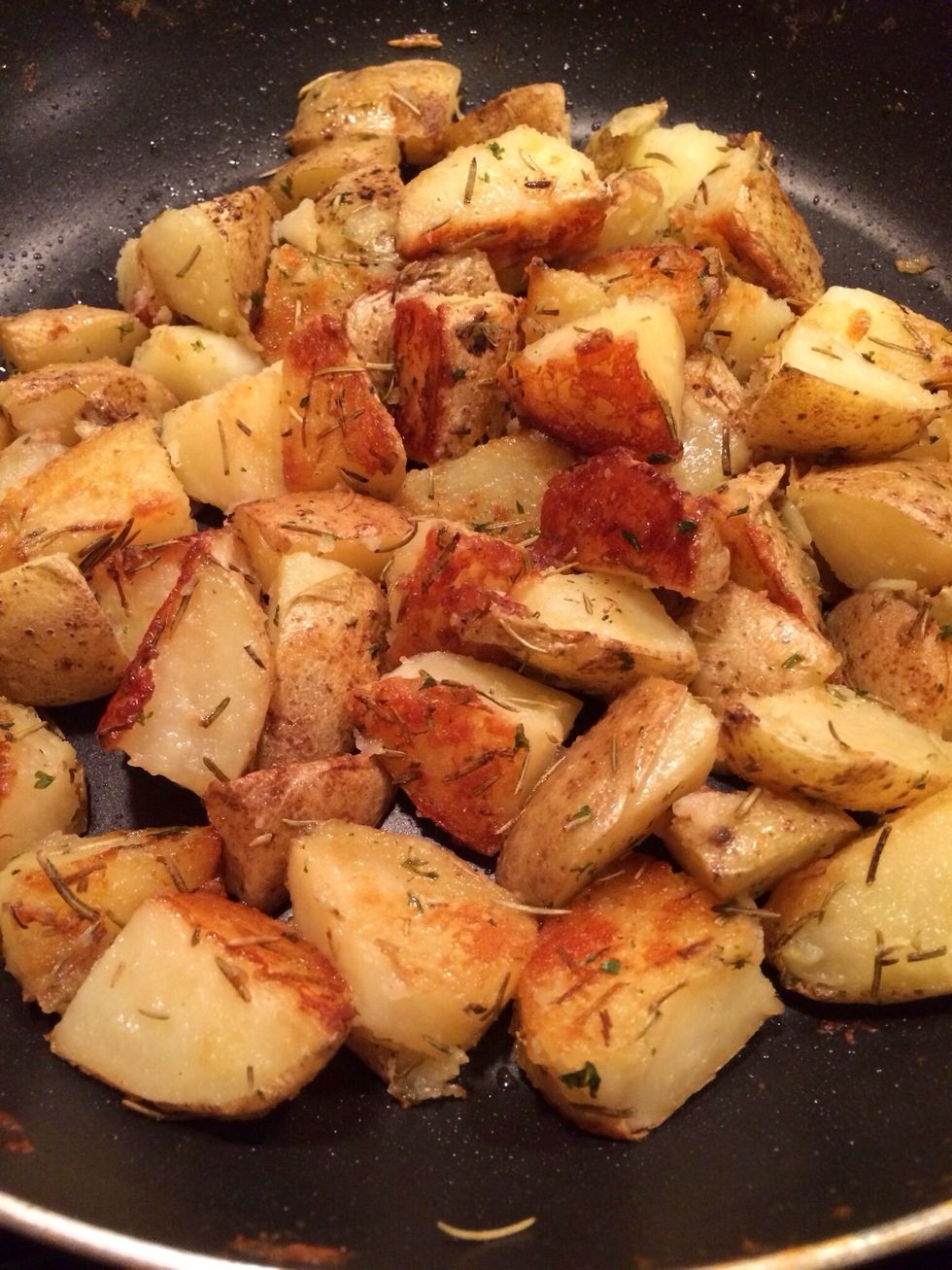 Enjoy. This side dish is so finger licking good👍👍
Adapted slightly from: www.food.com
2.0lb Potatoes, Red or White, chopped
3.0c Chicken broth
1.0Tbsp Dried rosemary
2.0Tbsp Unsalted Butter
1.0Tbsp Olive oil
Sprinkling of parsley