Quick and tasty! Duck tastes better than you think!
28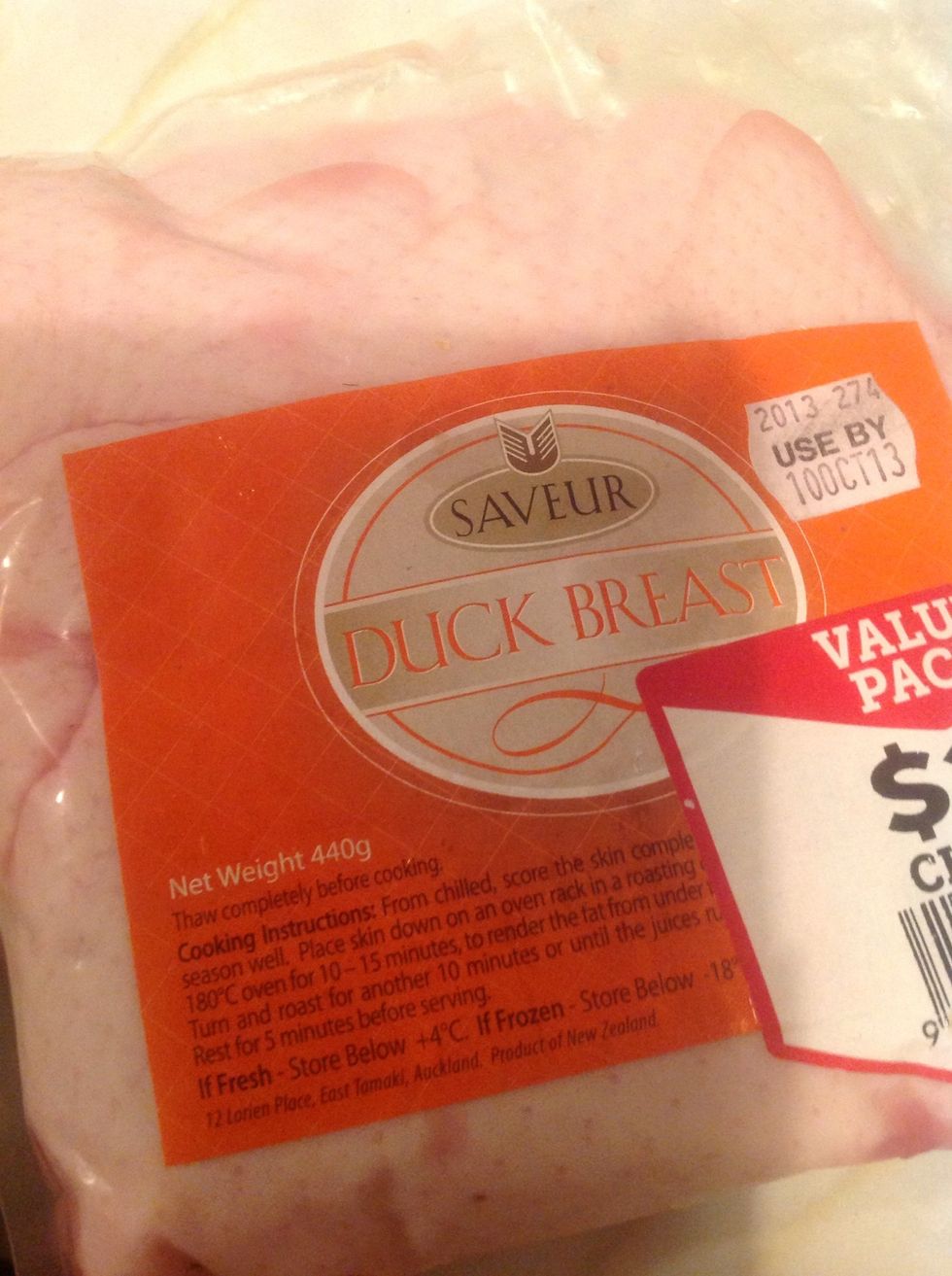 440gr duck breast for this recipe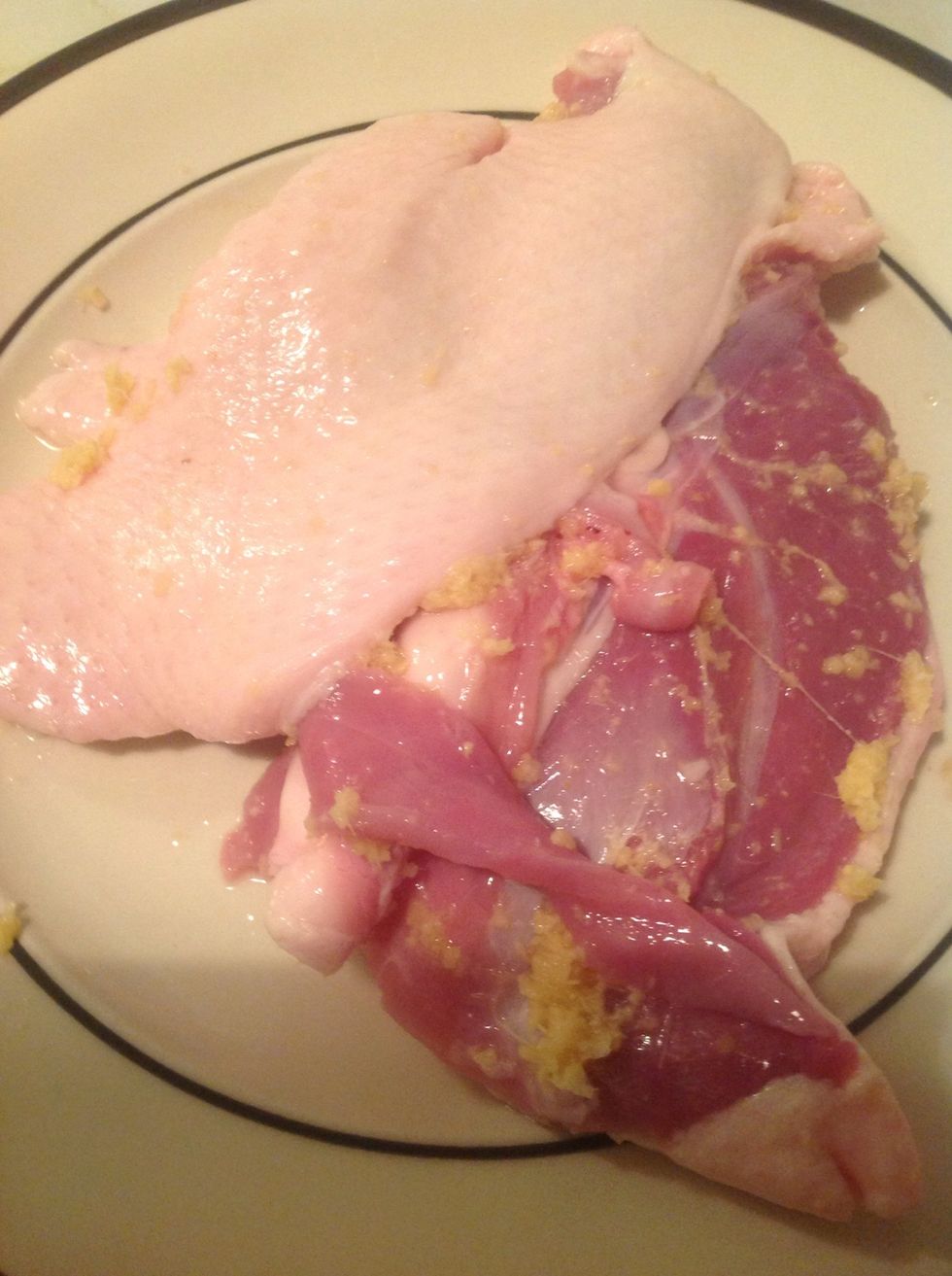 Marinate with minced ginger to remove the frozen duck smell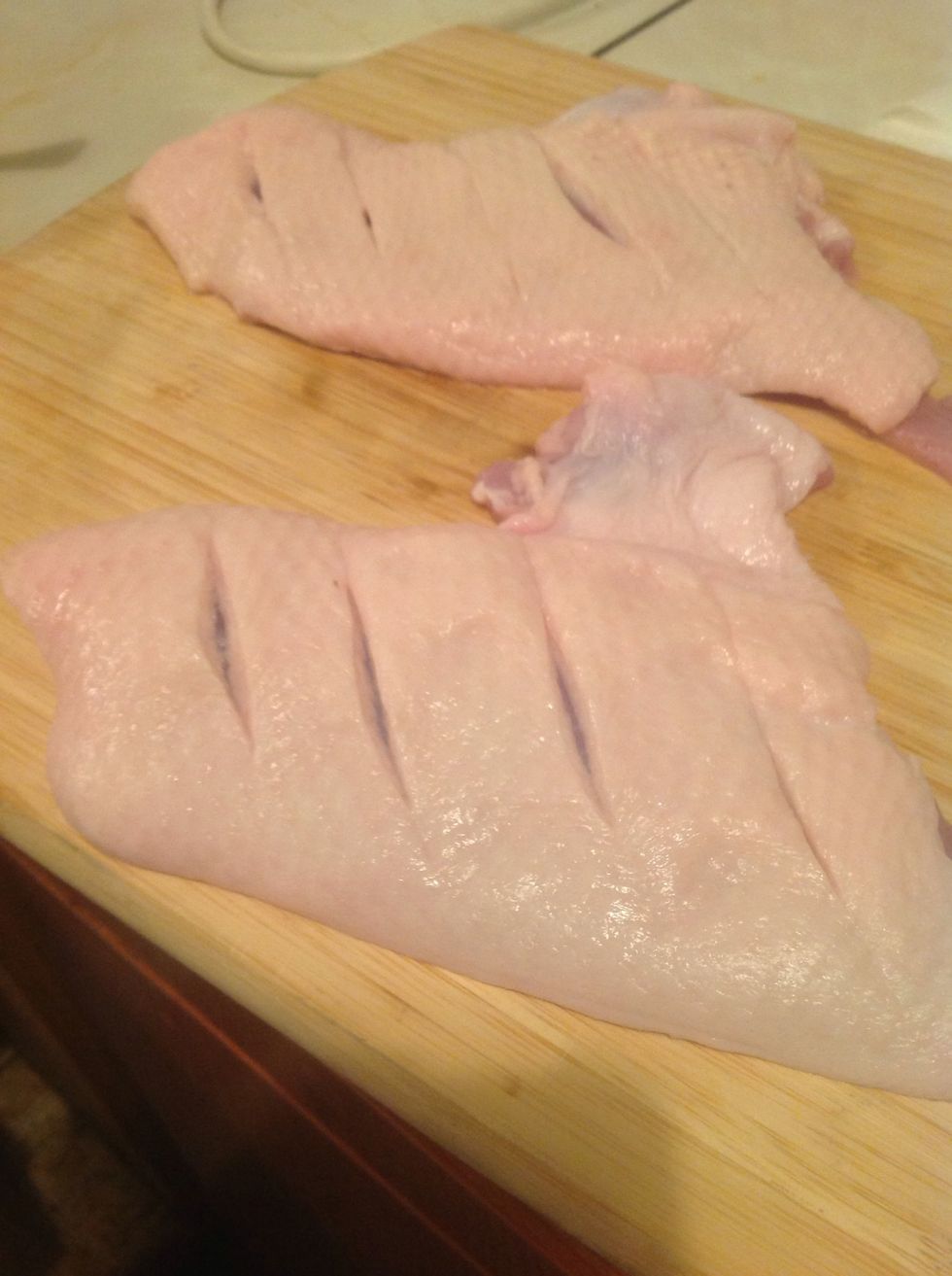 Wash ginger away, use absorbed tissues to wipe water out. cut on the duck skin like this. Marinate them with salt and pepper in 30mins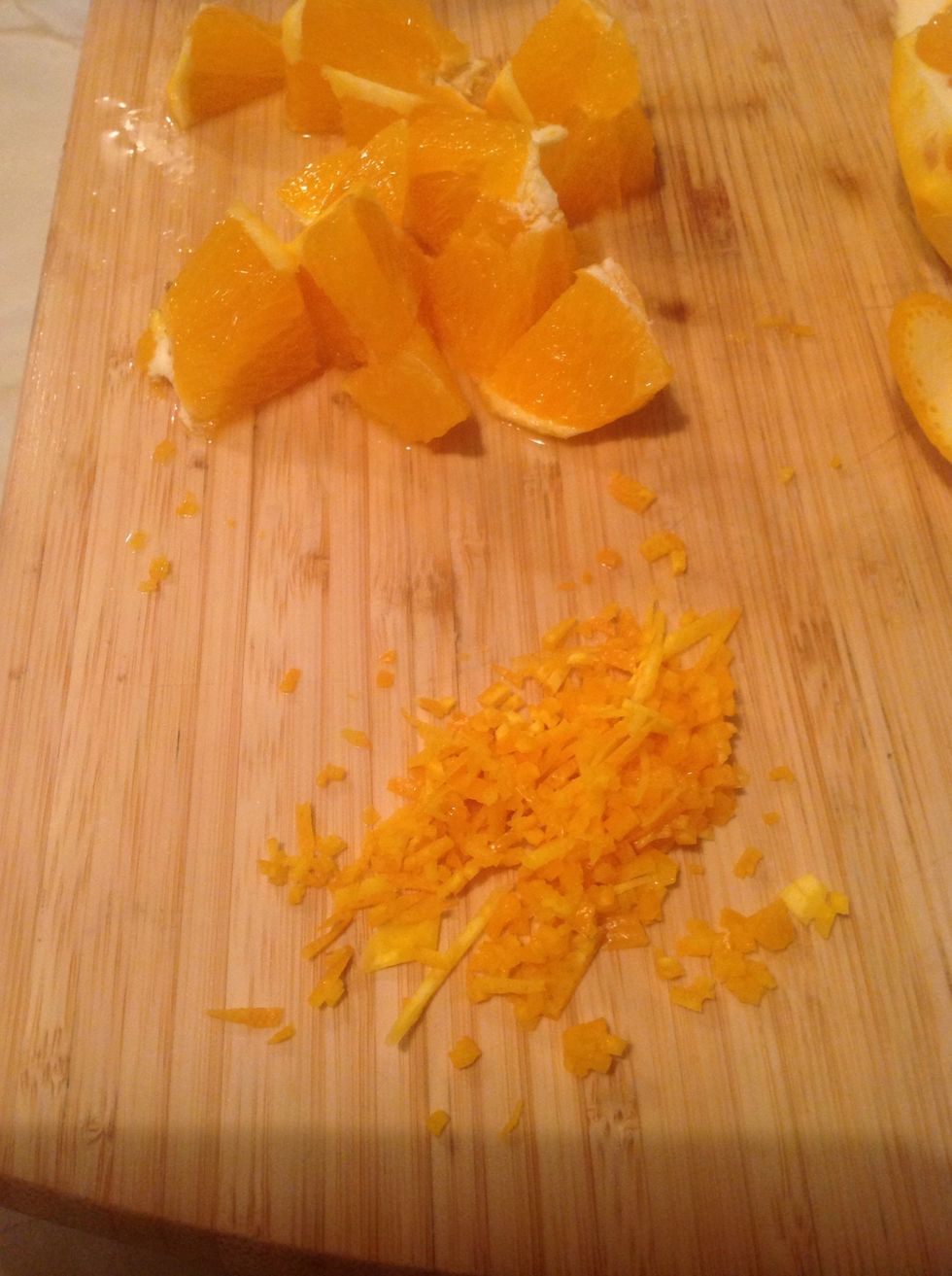 Minced orange skin and onion, cut the orange.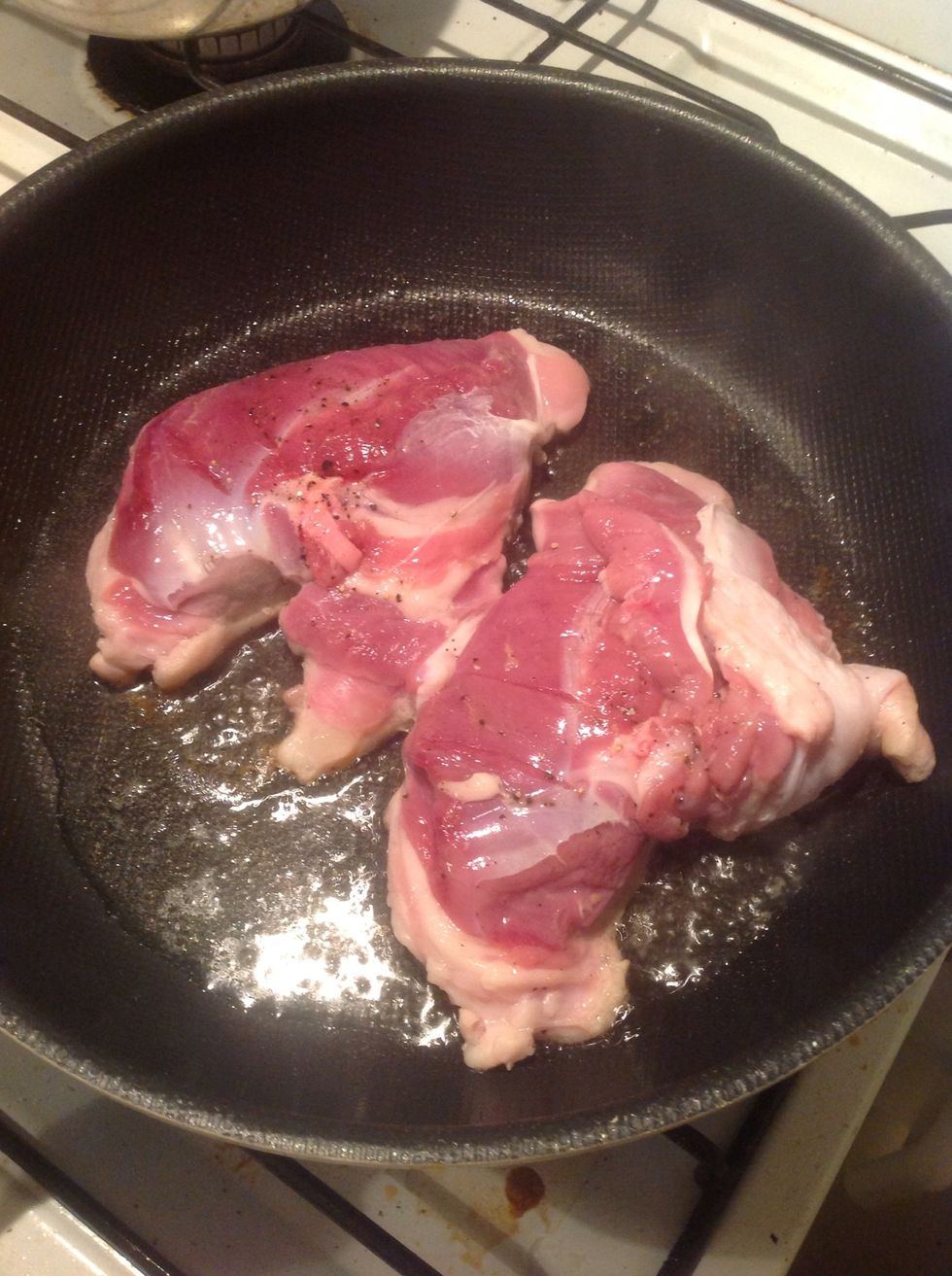 Heat the pan until very hot, add the duck breast, fat side down and cook for 4-5 mins until golden brown and crispy. Preheat the oven to 200C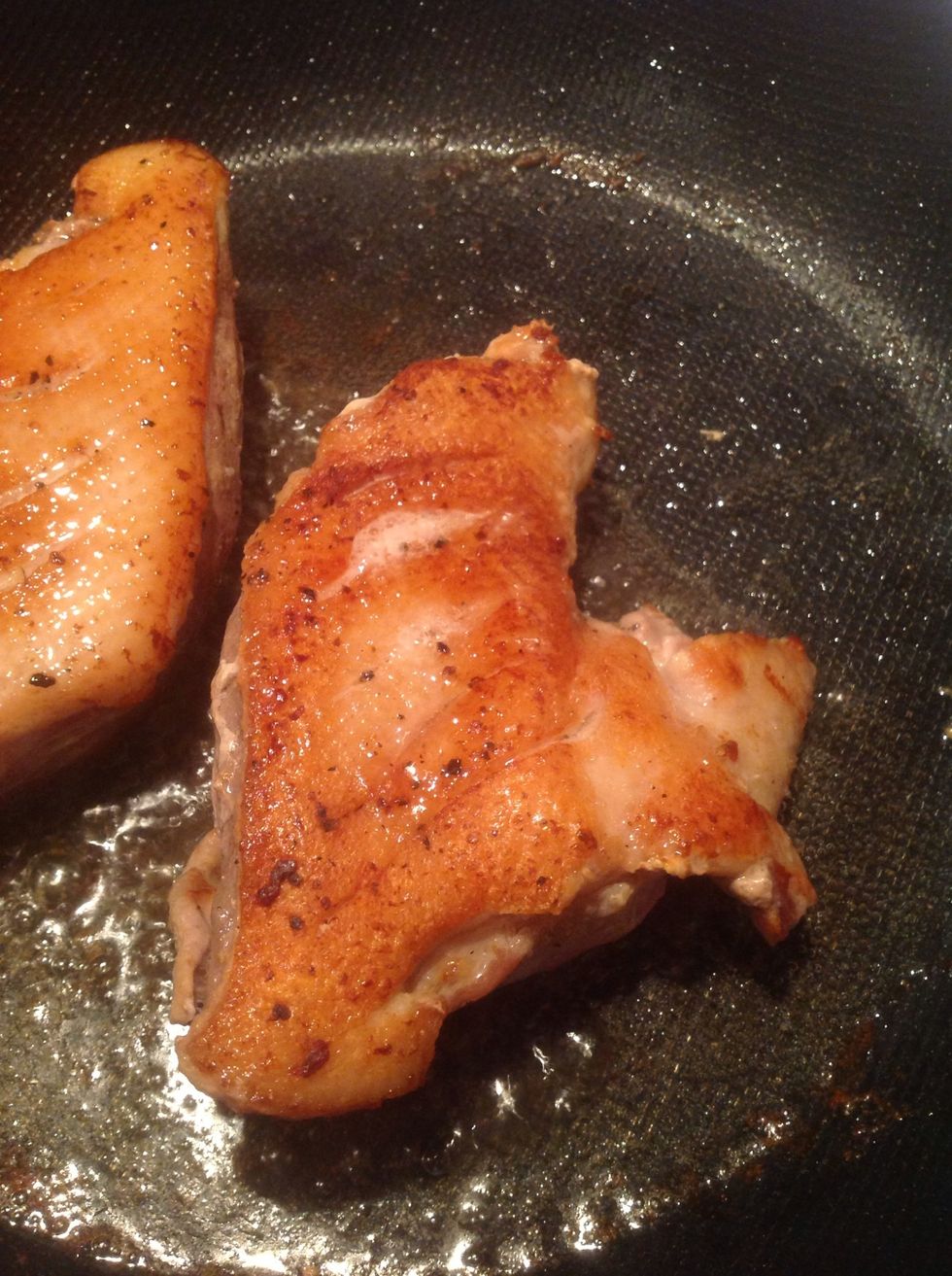 Wow... It turns golden brown. Turn over and cook for 2-3 mins.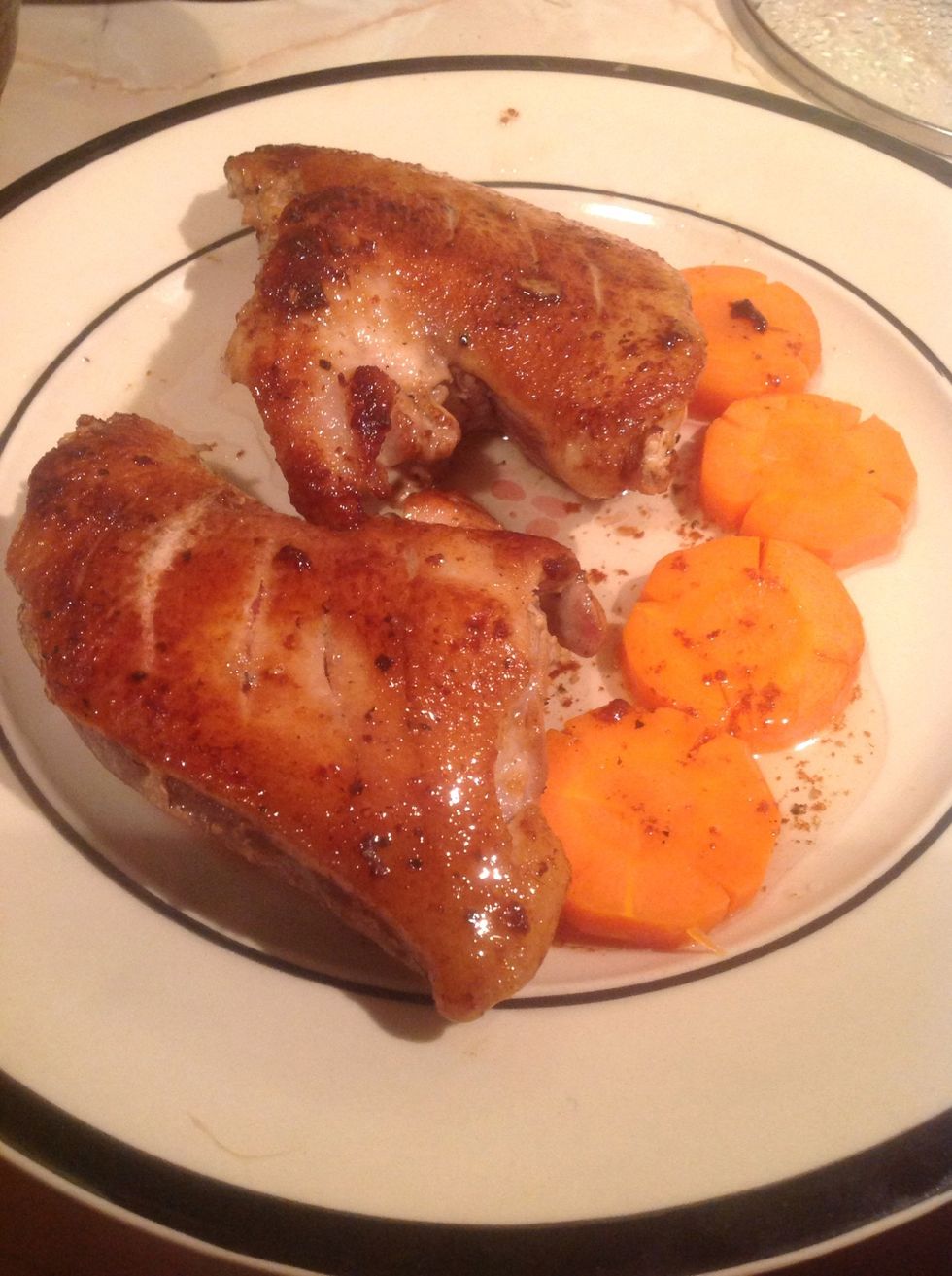 Place into the oven for 8-10mins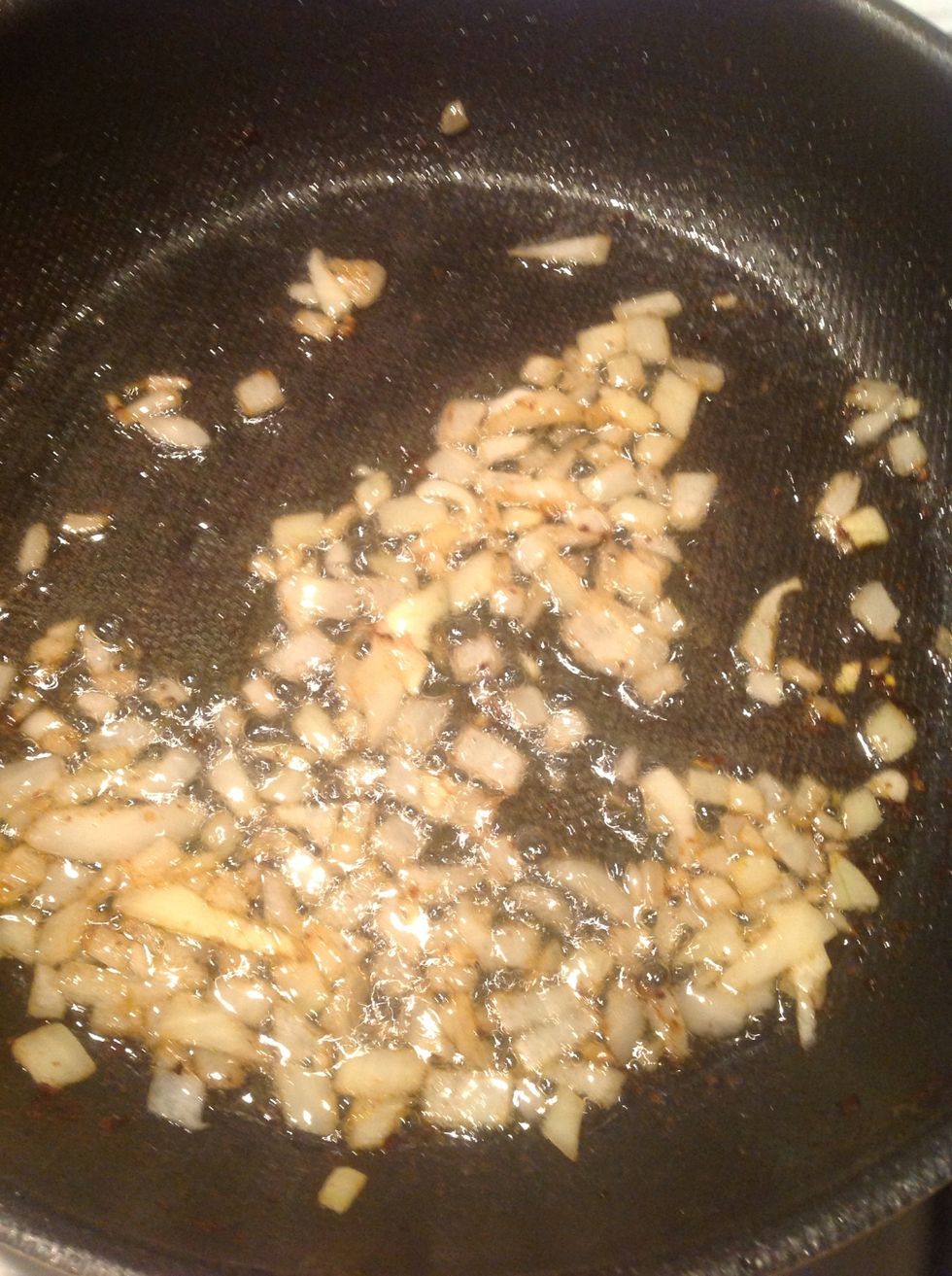 Make the orange sauce: Add minced onion to the pan with duck fat from last stage till it smells good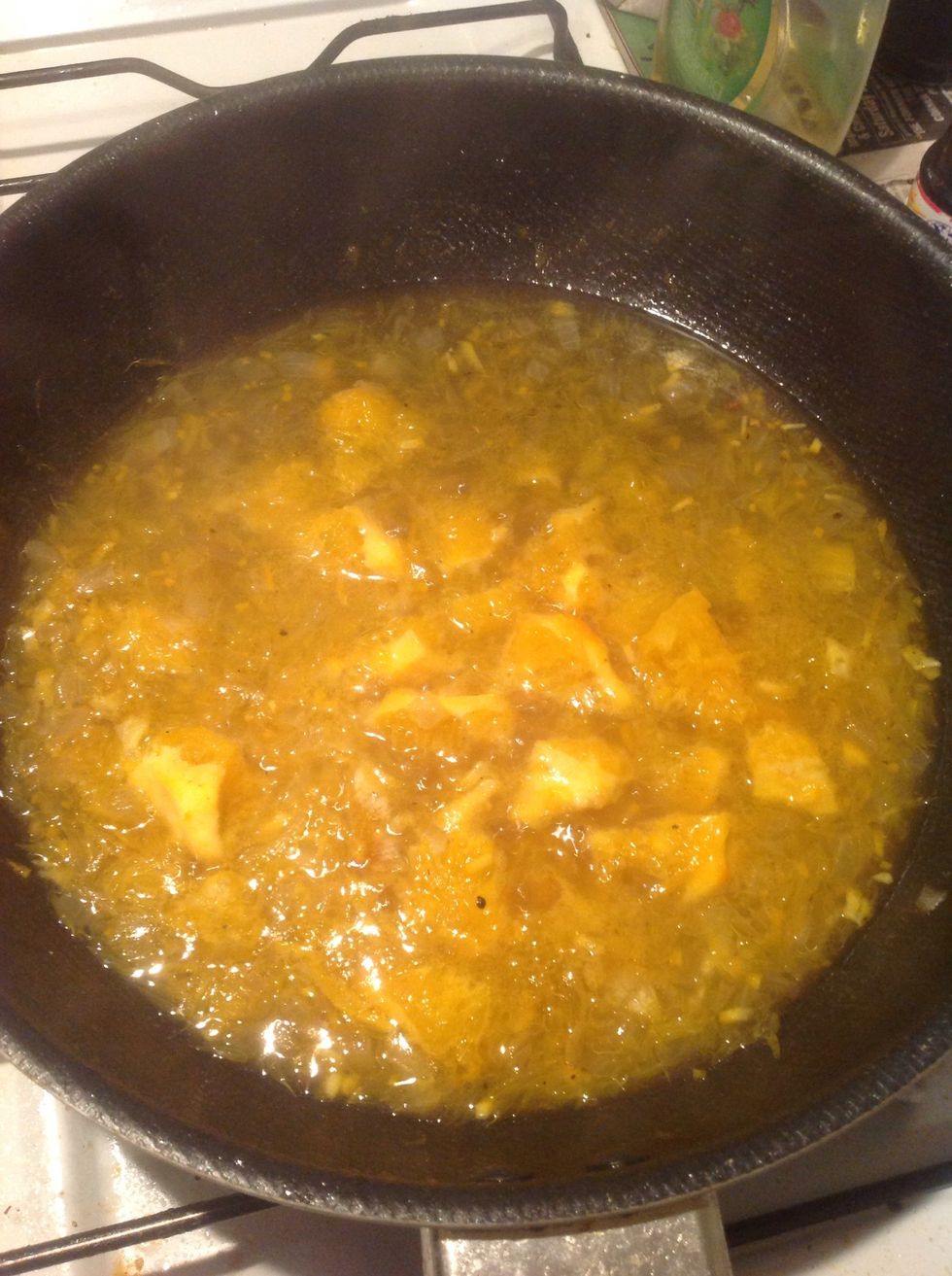 Add sugar, orange, vinegar and juice into the pan, add 1/2 cup of stock or cold water. Simmer until thickened. Add salt.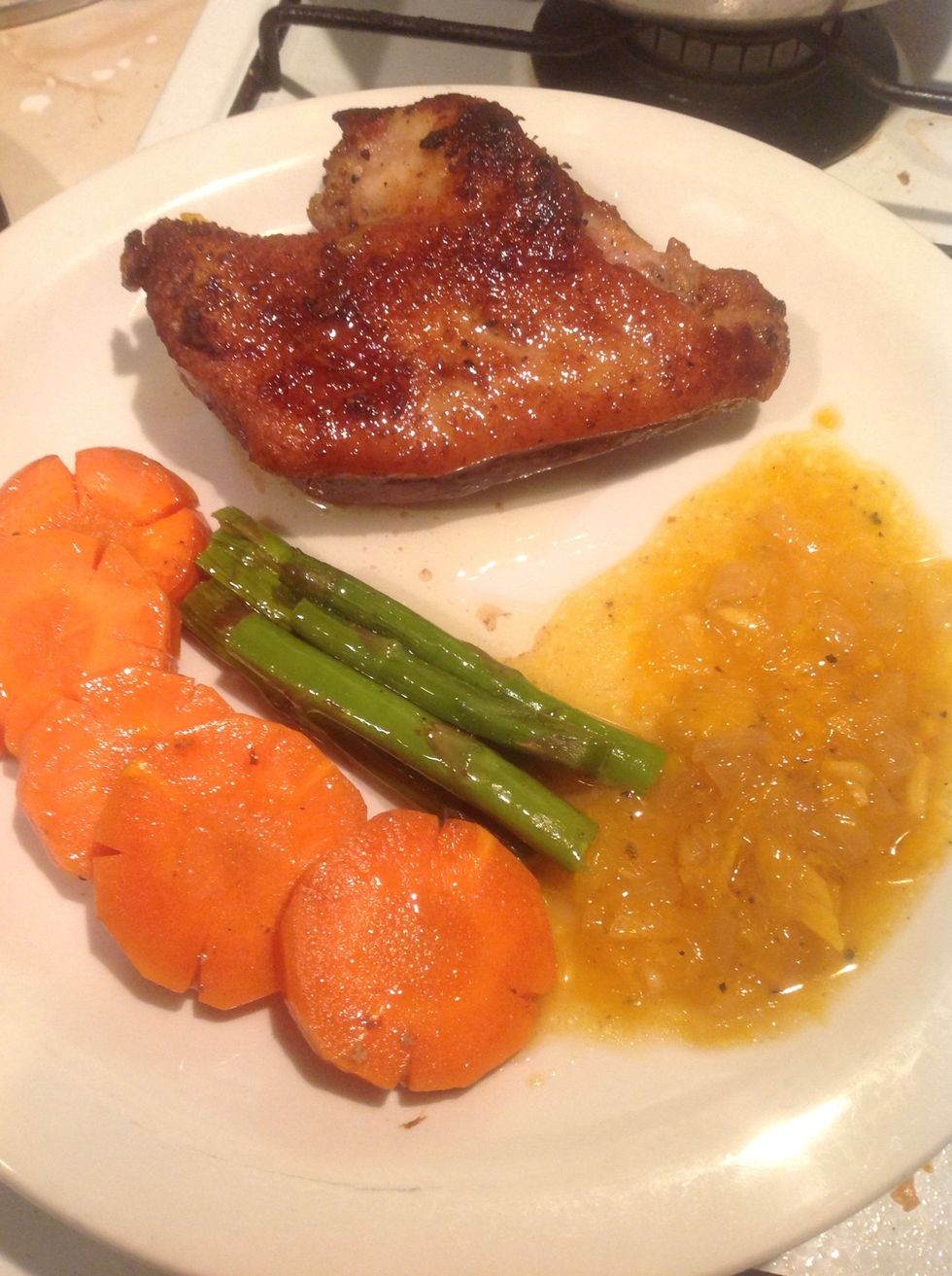 Use your kind of favorite vegetables to serve.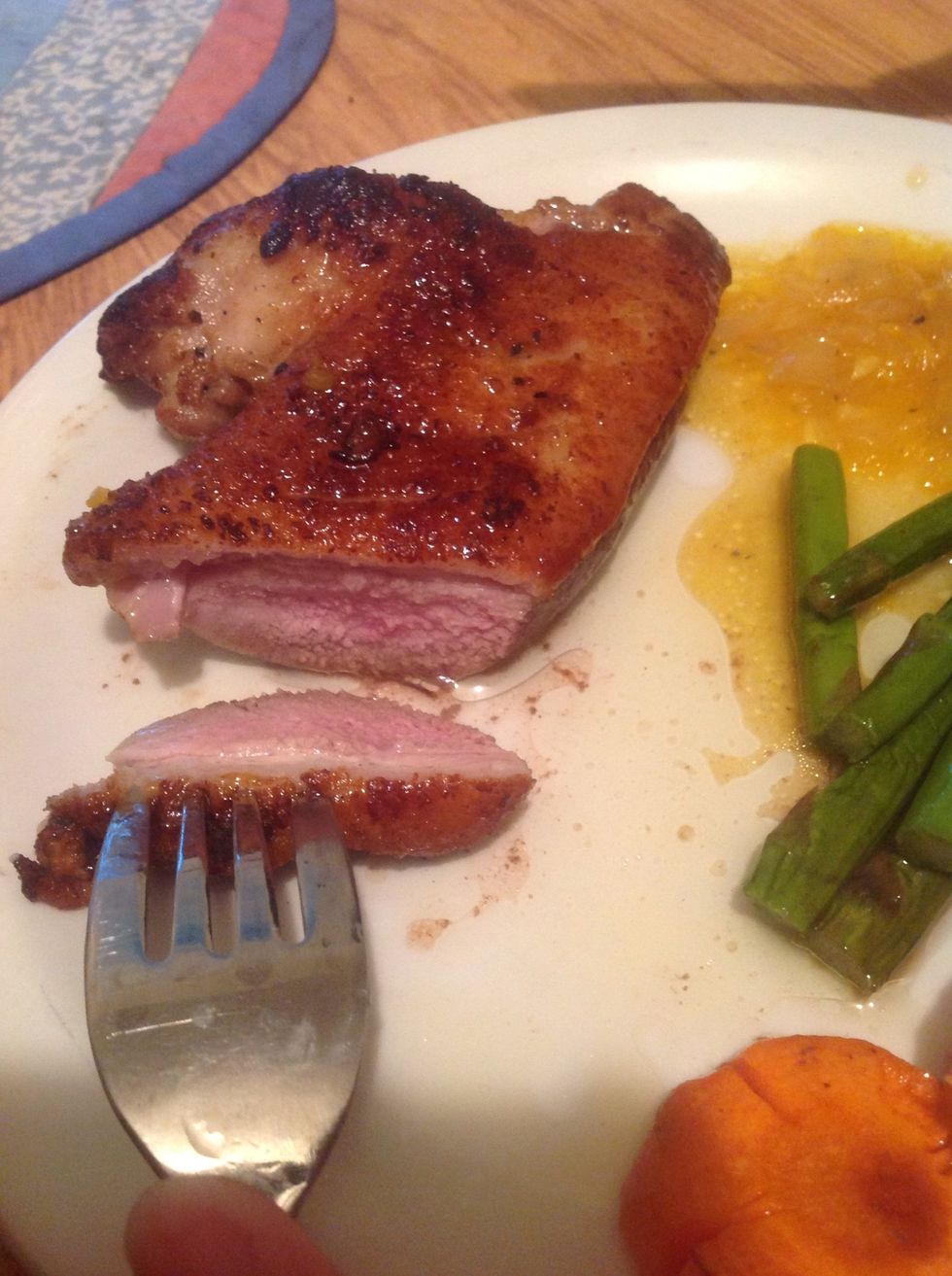 The duck breast must be not over cooked. It is pink color inside and golden caramel on skin :) served with orange sauce. Bon appetite :)
2.0 Duck breast
30.0g Caster sugar
1.0 Orange
1.0c Orange juice
Carrot
Asparagus
2.0Tbsp Vinegar