Put lotion on your feet to moisturize your skin and make your nails smooth.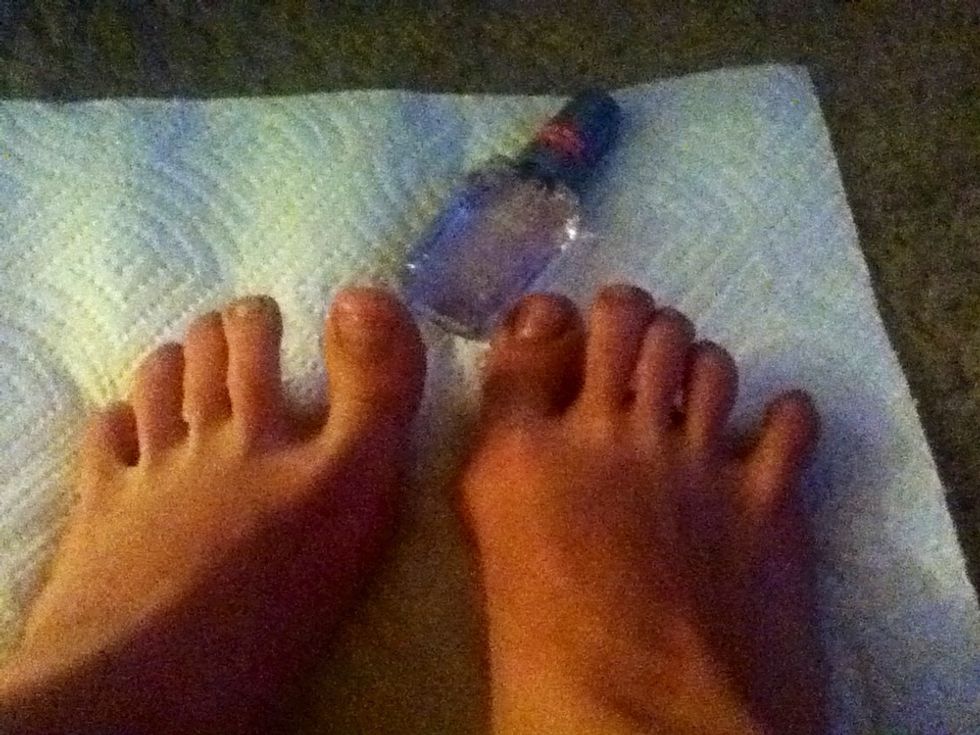 Apply one coat of your base coat and let it dry completely.
On your big toe, apply one coat of neon yellow nail polish to blend in the color of the sunset for the ombre. on your other toes paint a pattern with yellow, orange, and pink/colors of choice.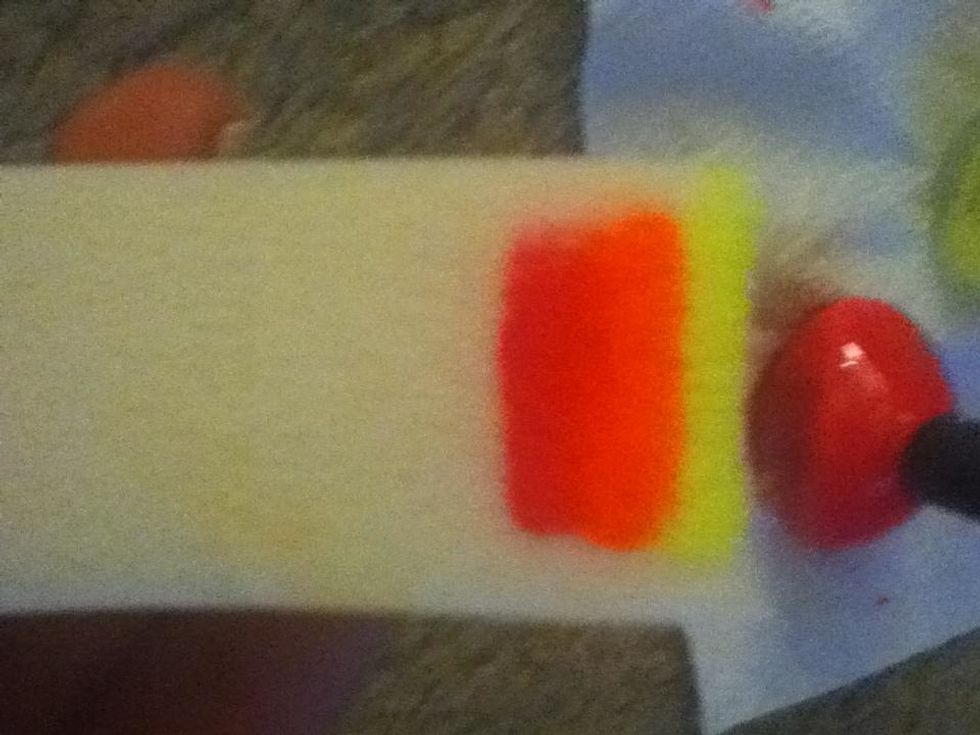 Yellow is the base color of the big toe, so I blended it with orange and pink to make it look like a sunset. I am not doing this on my smaller toenails. Roll it over the nail at least 3 times.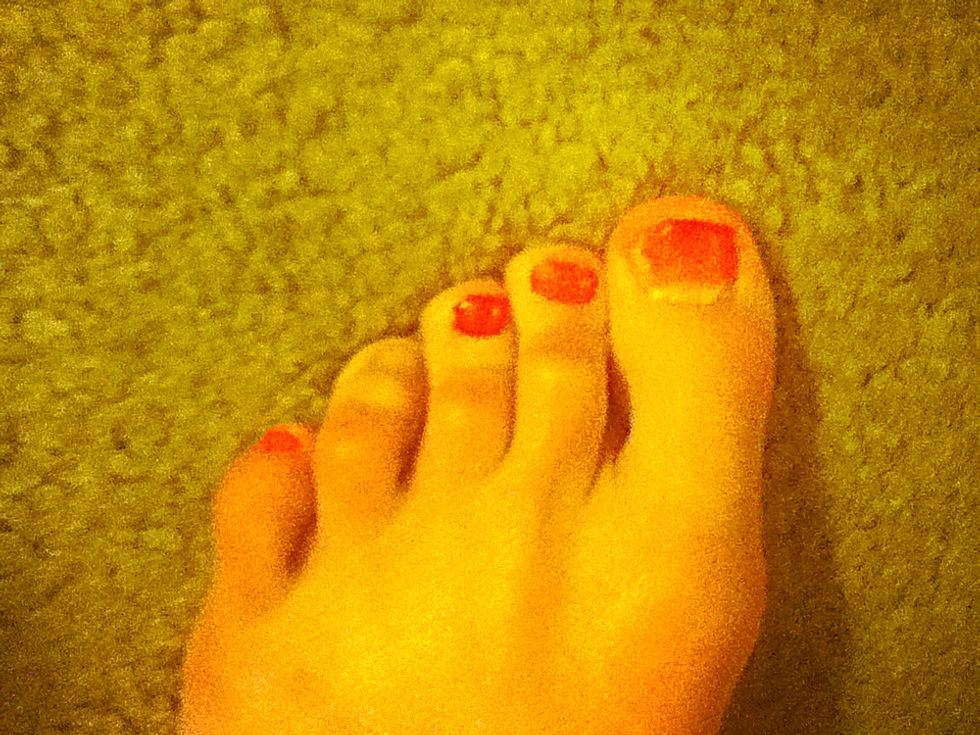 Once you are done, it should look like this with the ombre on the big toe.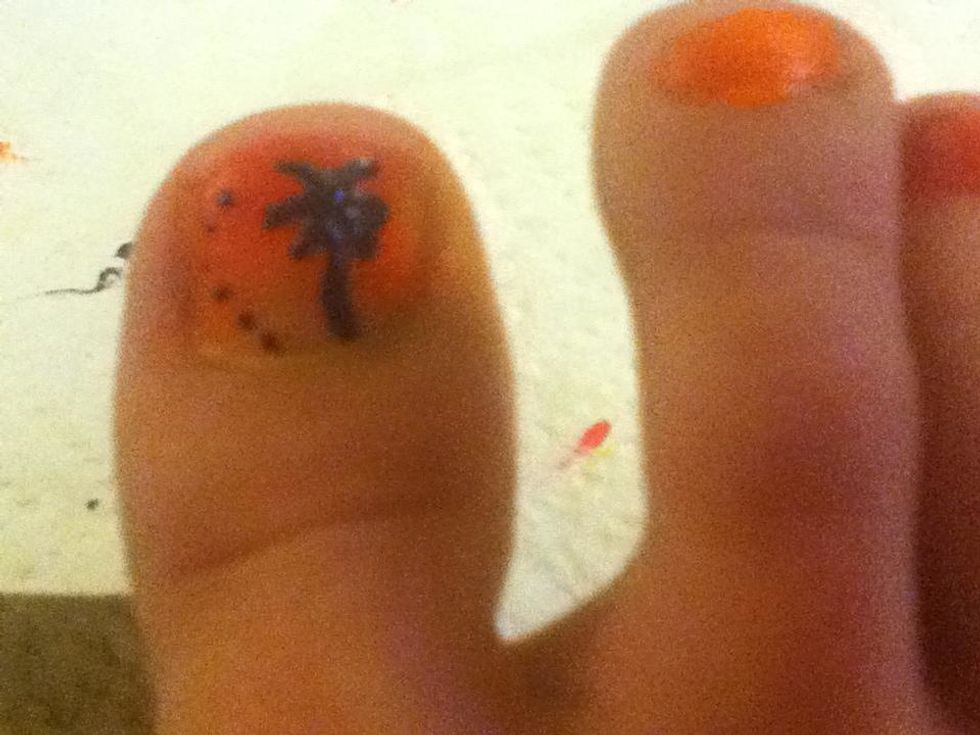 On the right side, make a curved line that goes halfway up the nail. Next, make 6 lines coming from the top of the line like this. on the opposite side add 6 lines that are made into a curve.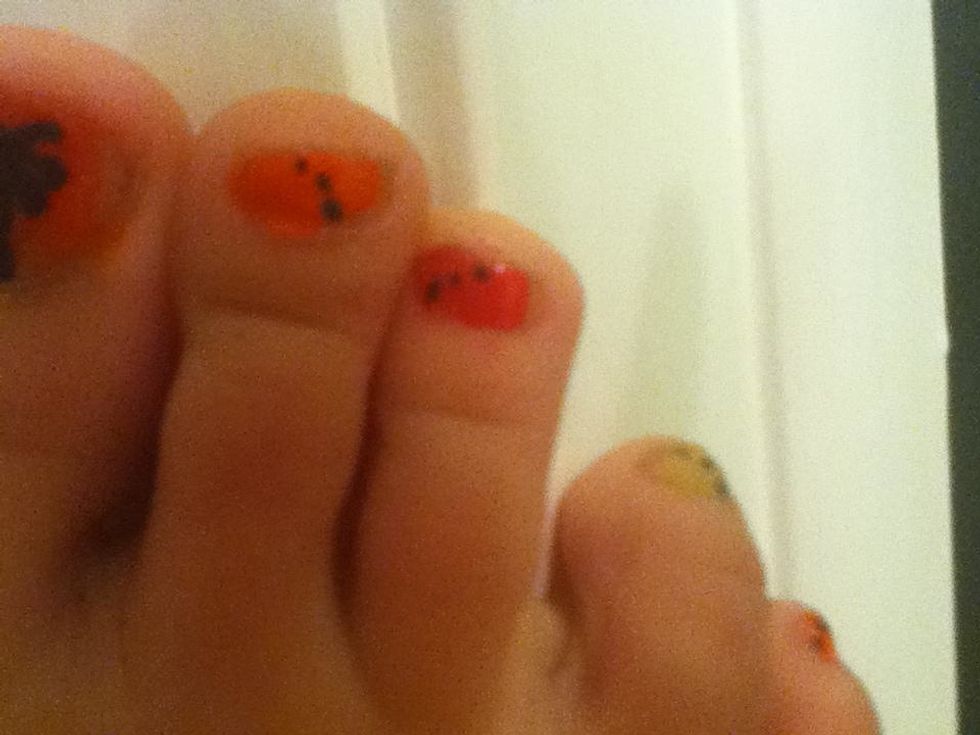 For the first toe you see on the left, start in the right bottom corner and make 3 dots going to the top left corner. For the one on the right start in the bottom left corner instead. Continue pattern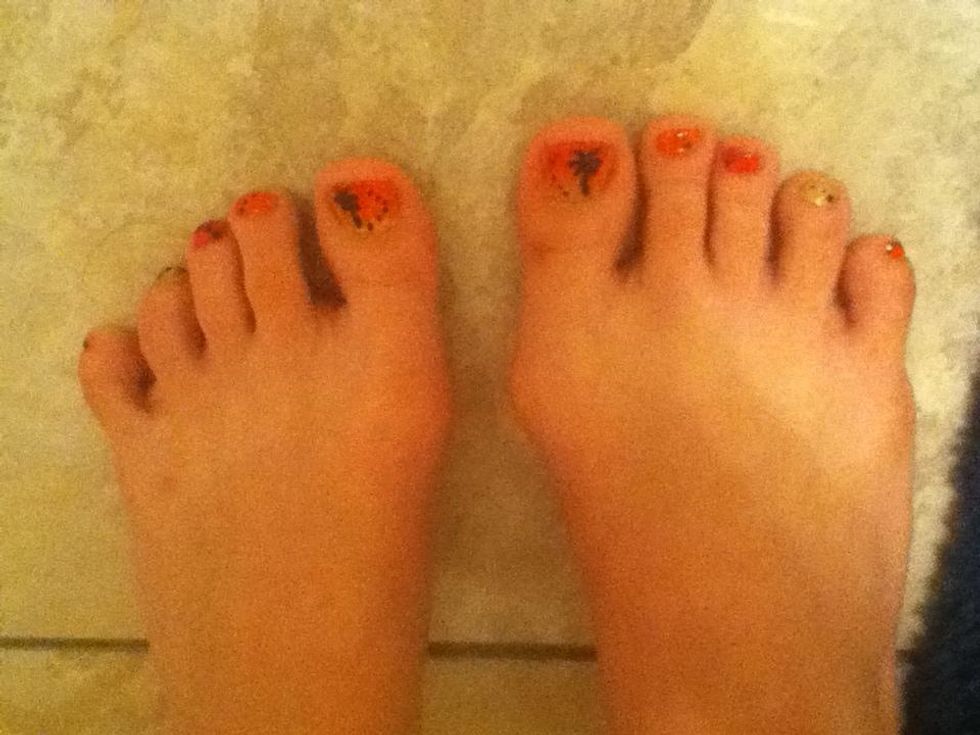 Add a top coat and let it dry completely. We're almost done!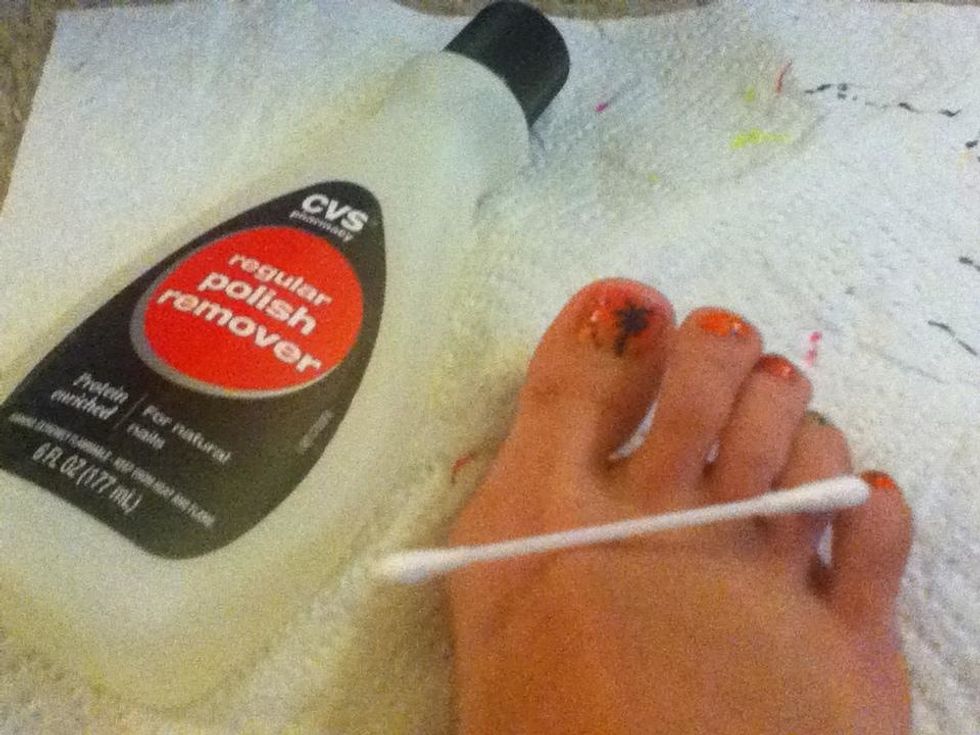 After you apply a top coat, go around the edges of your nails with a Q-Tip and nail polish remover and clear away the excess polish.
We are finally done!
Toothpick or Dotting tool
Base Coat
Topcoat
Neon Orange, Pink, And Yellow Nail Polish
Black Nail Polish
Nail Polish Remover
Cotton Balls
Q-Tips