Paleo diet friendly tabouli. I can't take the credit, I found the idea online. Tabouli is a lebanese side salad, for an authentic meal, eat with skewered kebab meats.
27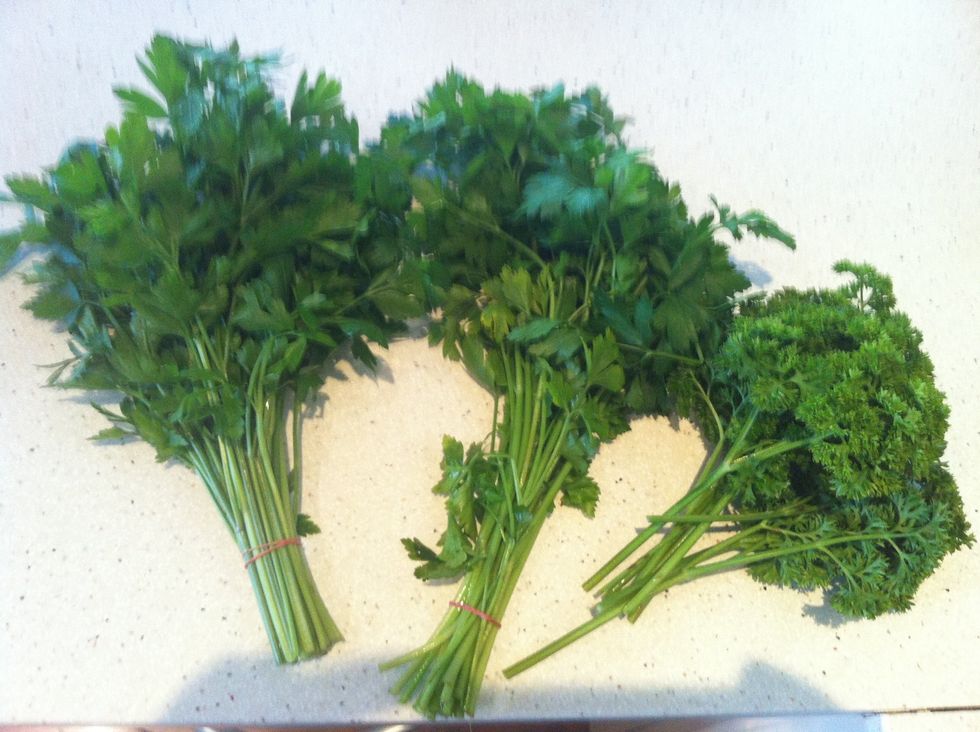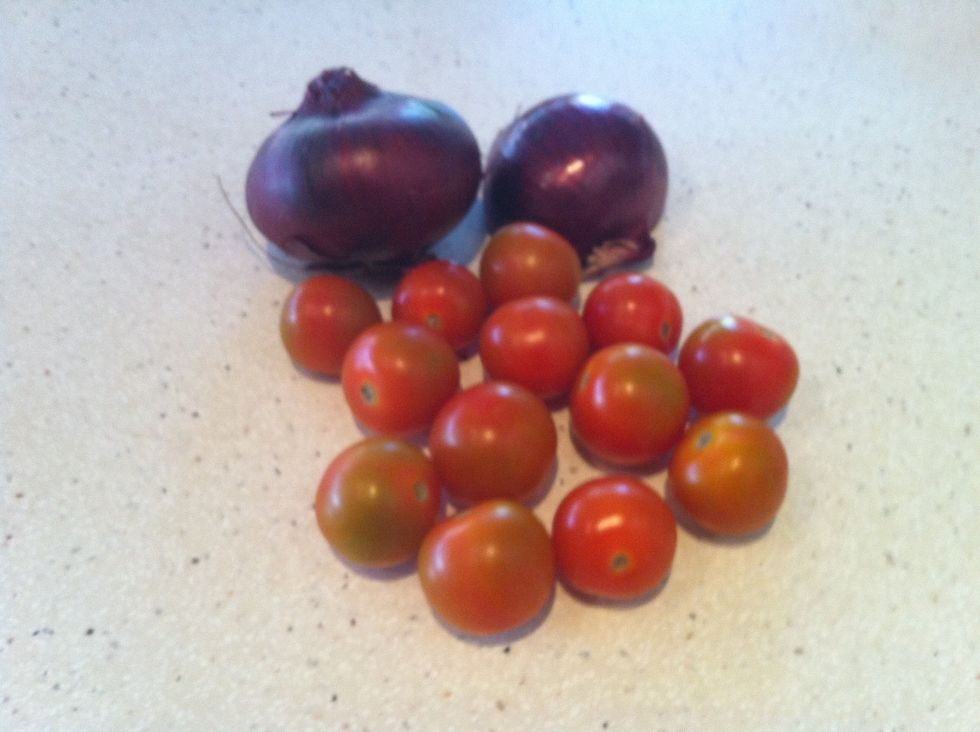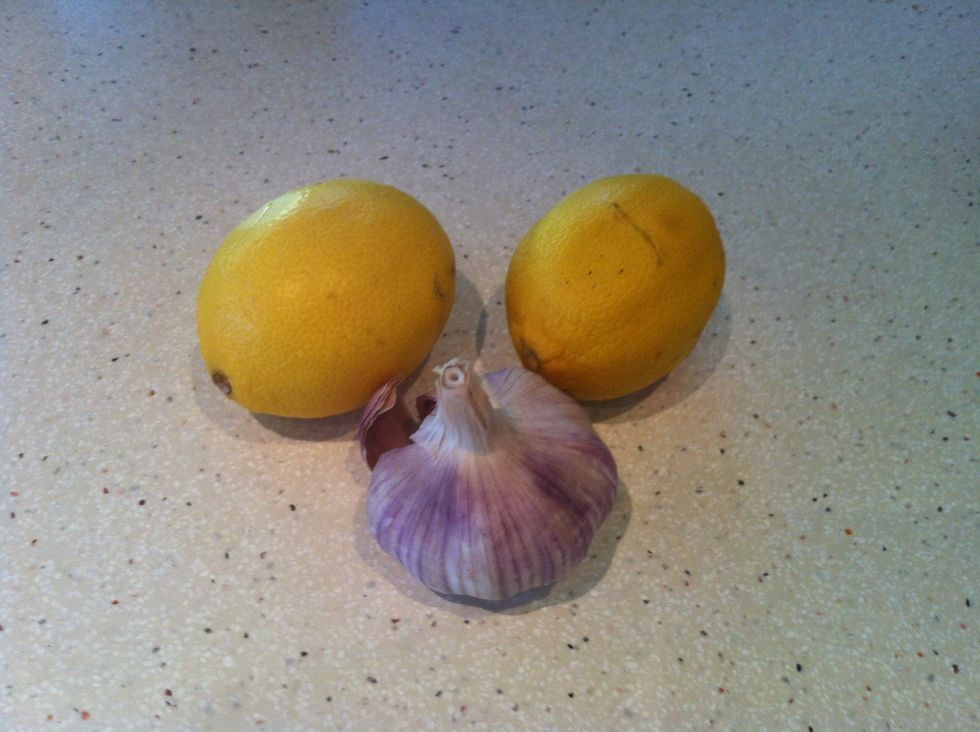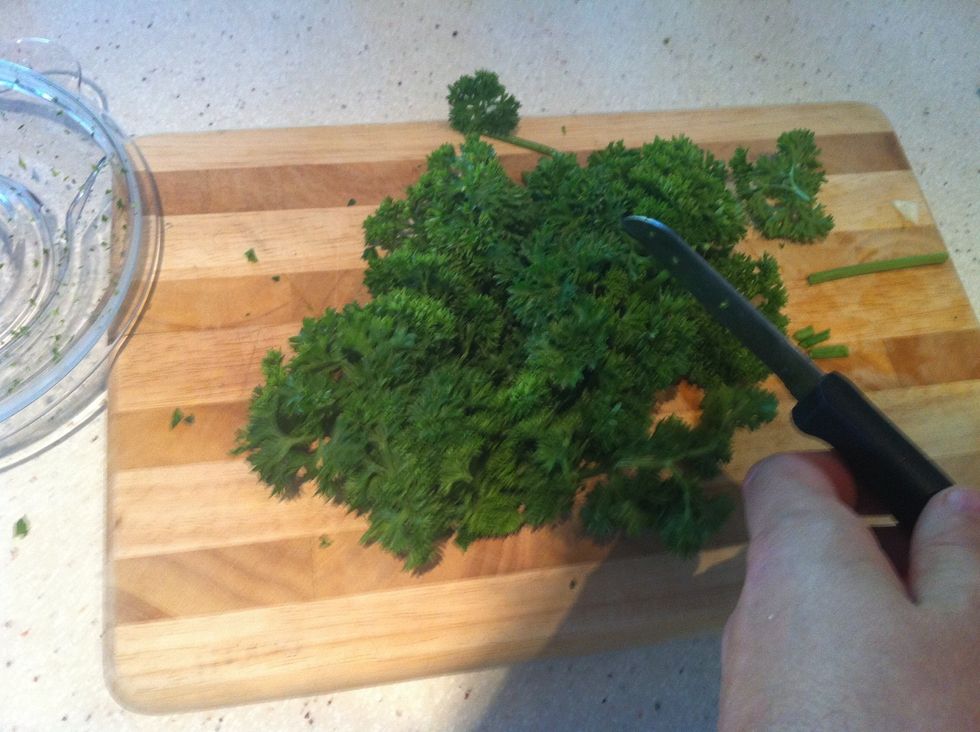 Roughly chop your parsley.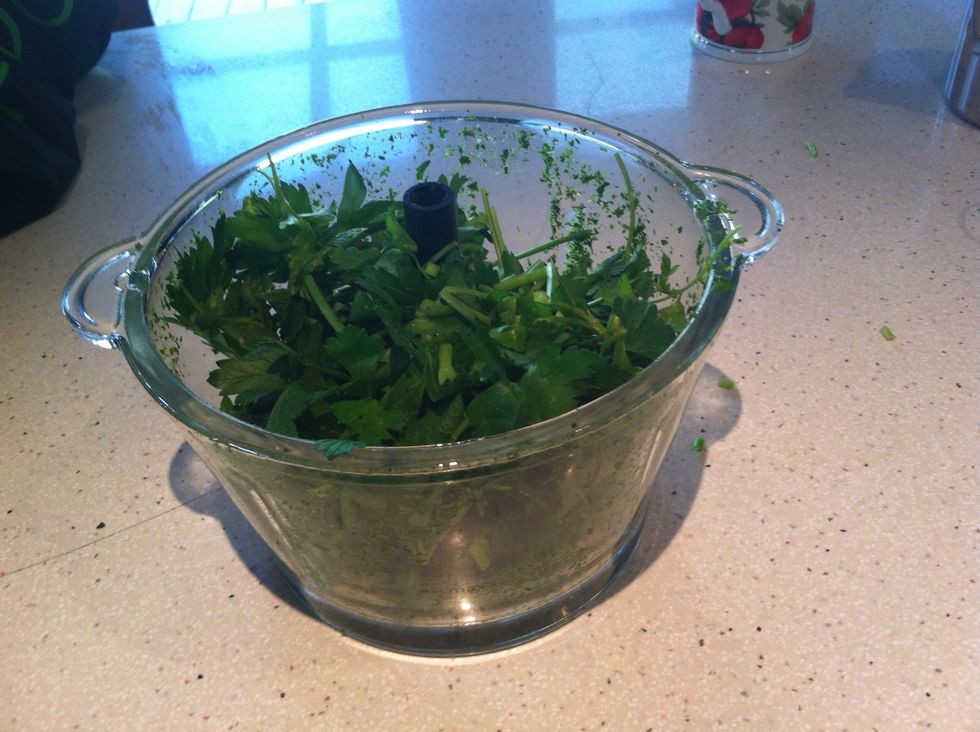 Add the parsley to your food processor. If you have time, the results tend to be better if you hand dice your ingredients.. But I'm short on time today.
The observant reader will notice I have used a mixture of parsley types; normal parsley and also continental. I find the continental usually makes a better texture.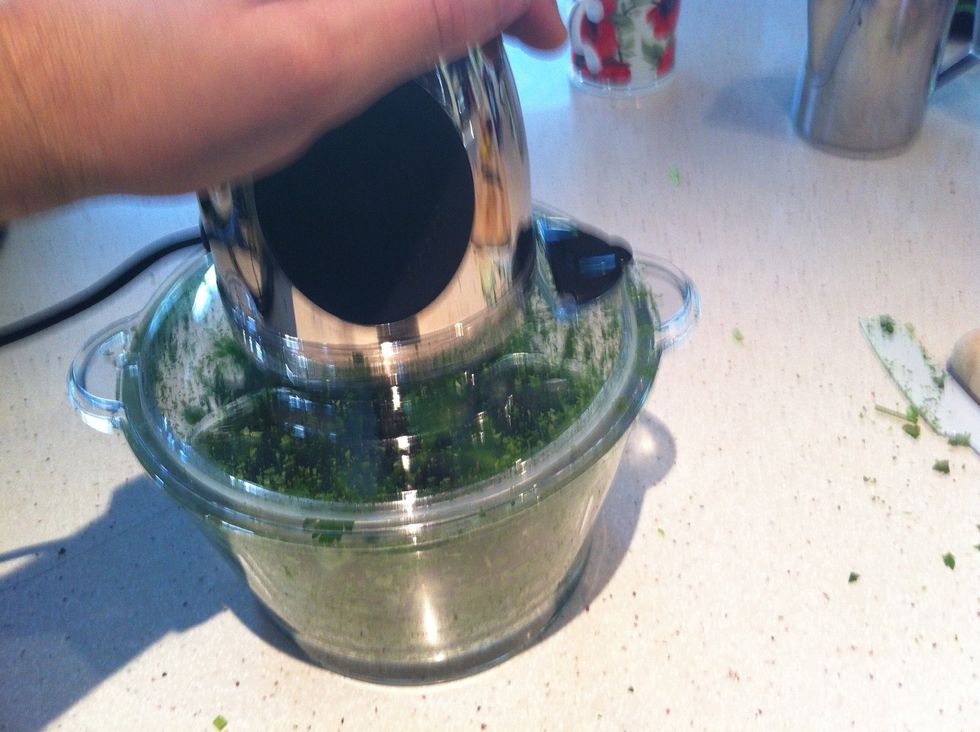 Process the parsley.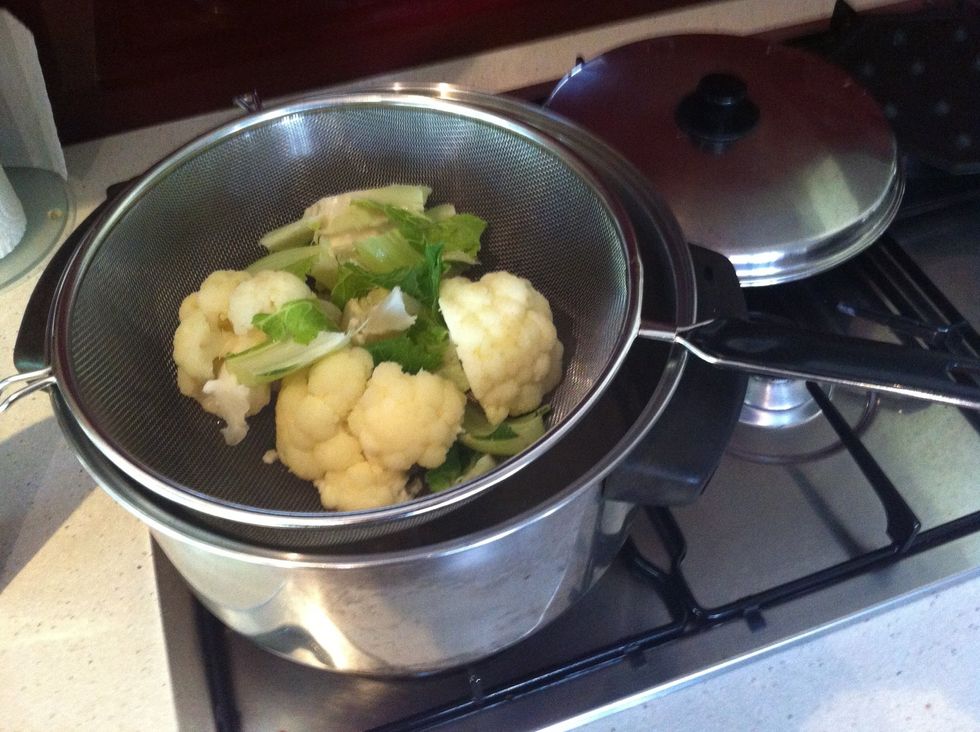 Par steam the cauliflower.. You just want to soften it a little.. It needs to keep most of its firmness.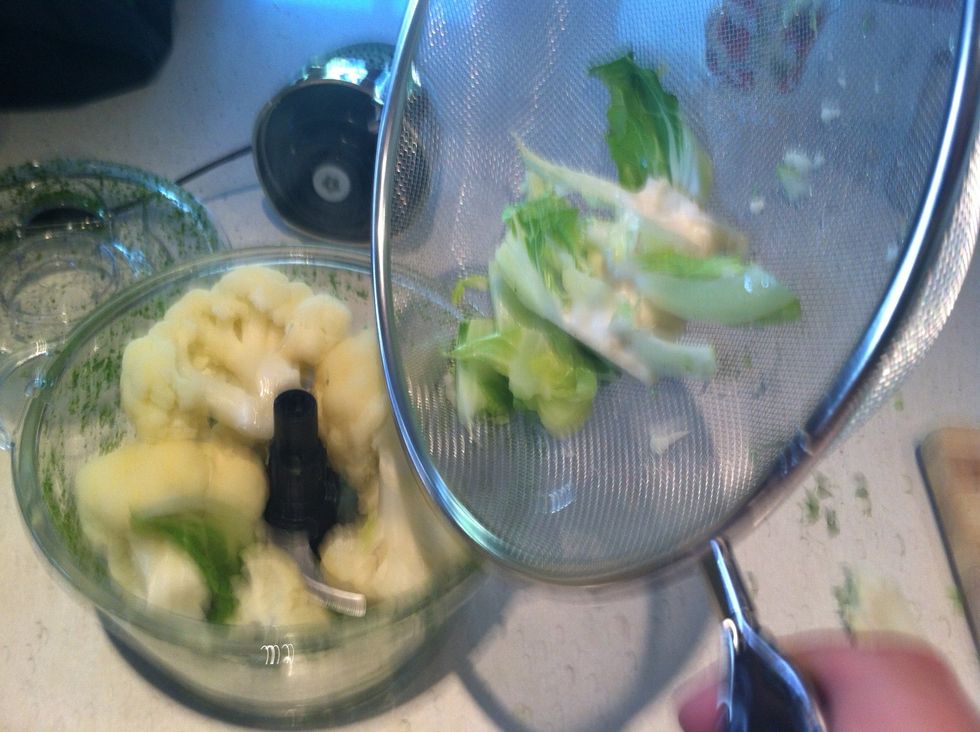 Add the steamed cauliflower to your food processor (or hand dice if you prefer).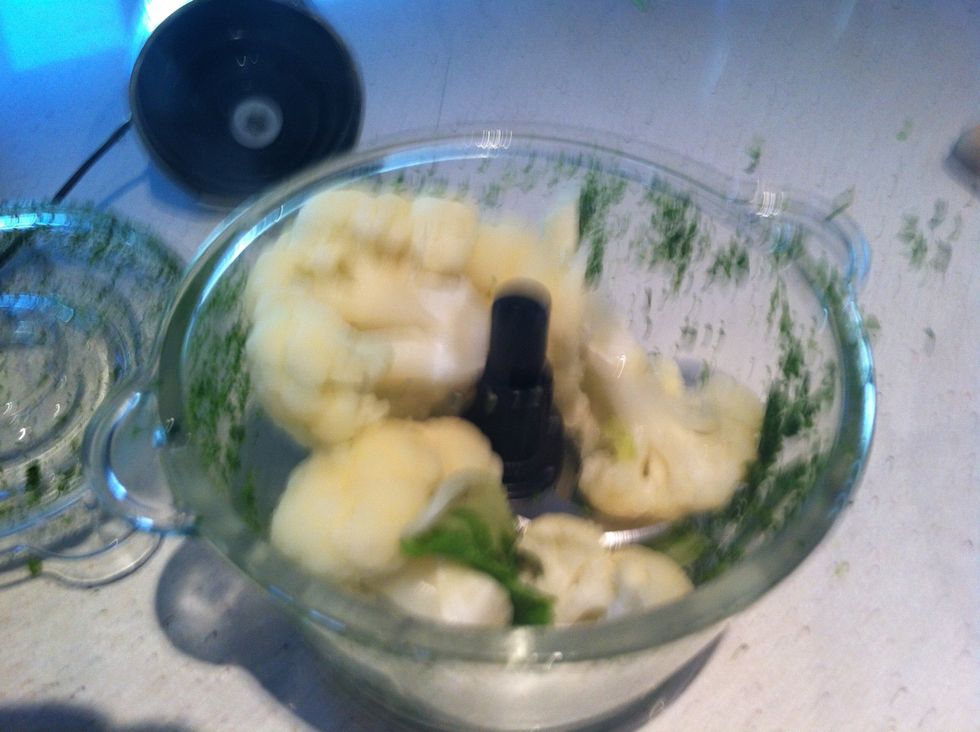 Process.. Try not to make mush.
The cauliflower replaces the traditional couscous or bulgur wheat. The aim of par steaming and then dicing it is to try and generate a similar consistency and mouth feel.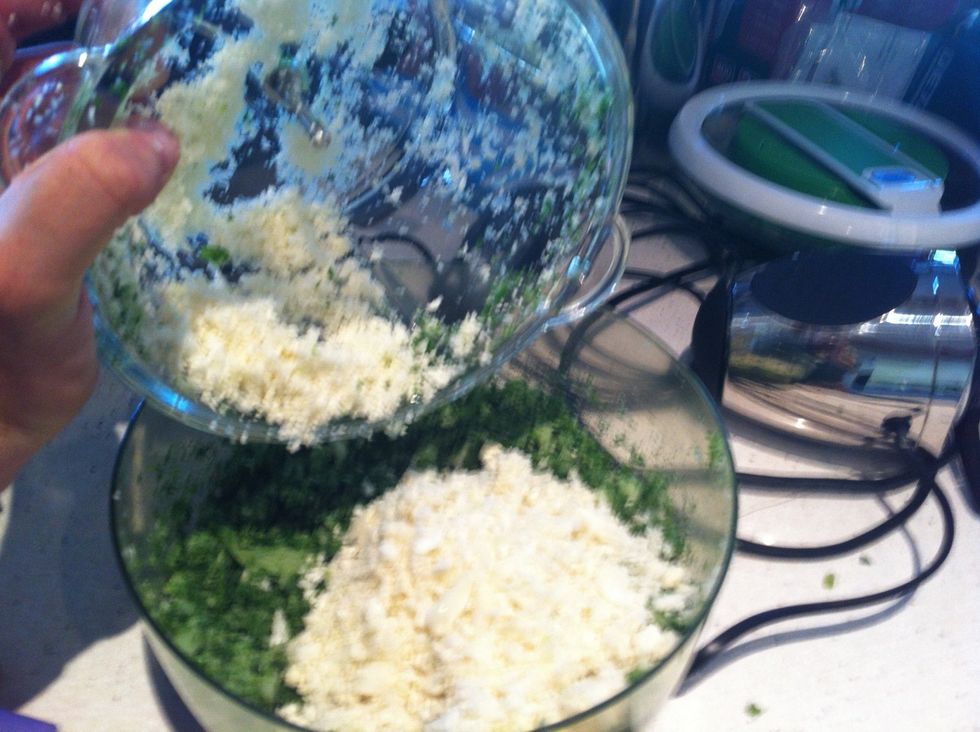 Add the ground cauliflower to the parsley mix.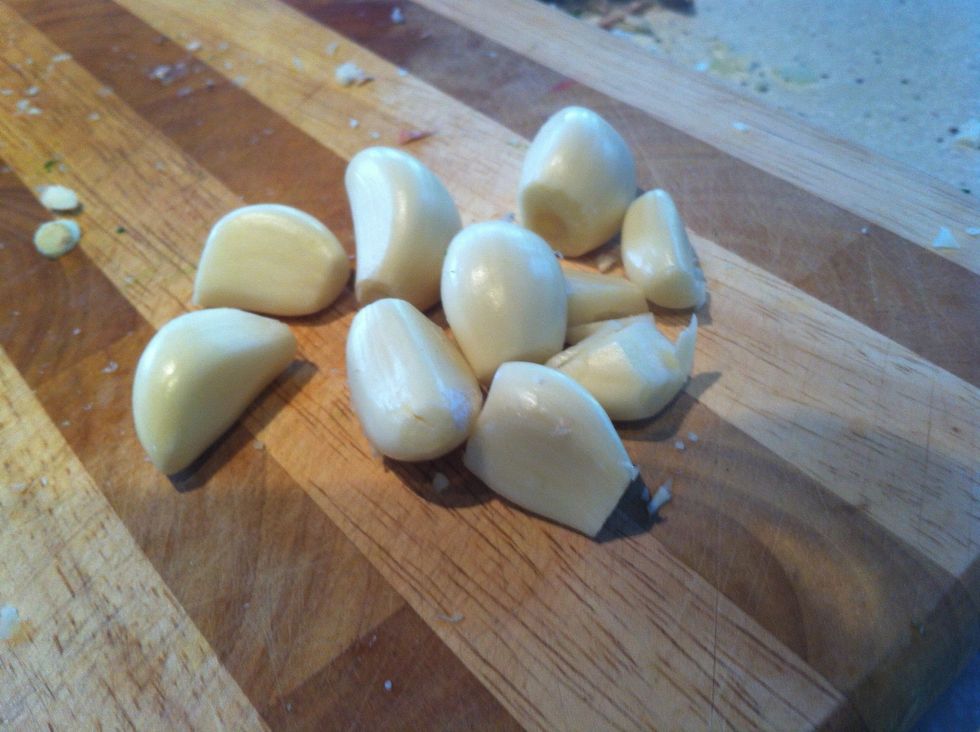 Garlic cloves: remove skin. You can use as much or as little garlic as you like.. We like our tabouli bitey.
It doesn't really matter how much garlic you use.. Experiment until the taste is how you like it :)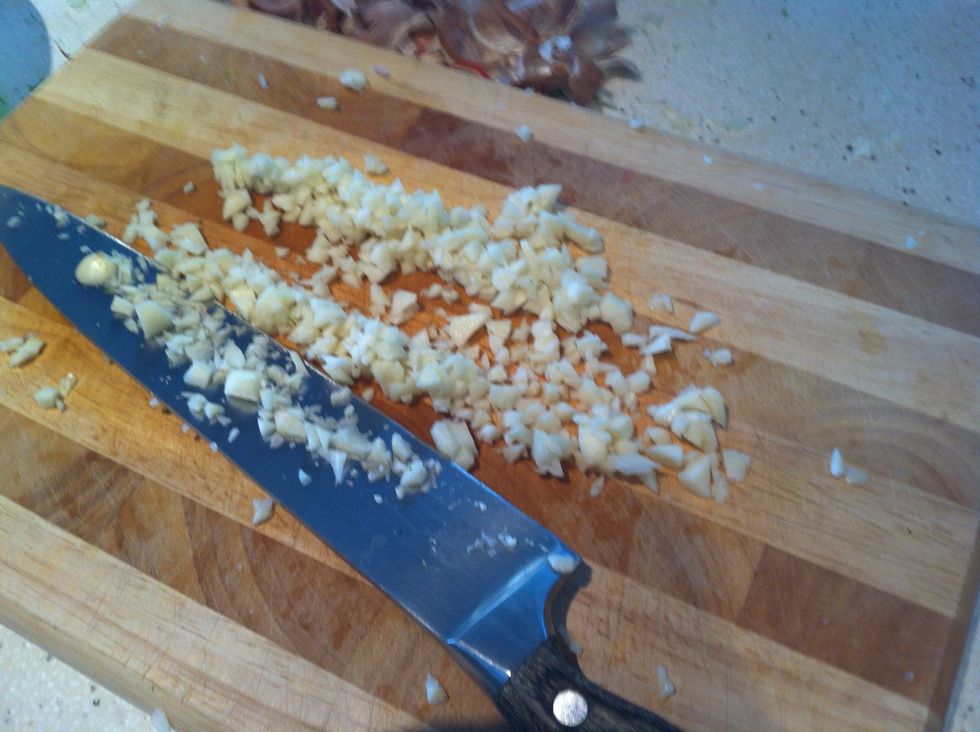 Finely chop the garlic.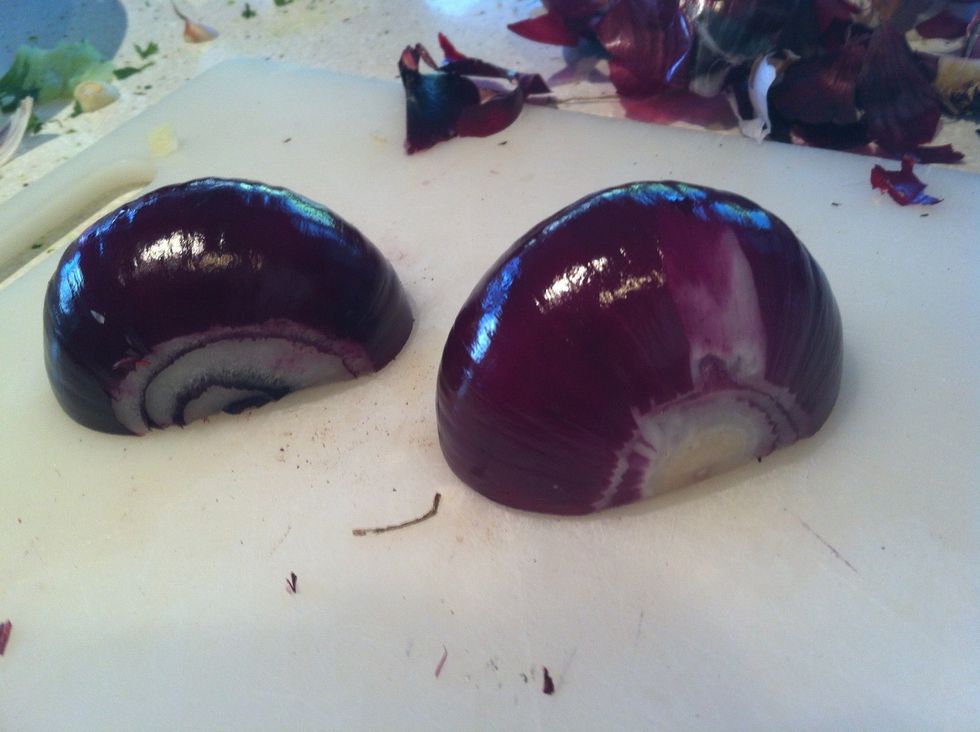 Red onions: again, remove skin then halve.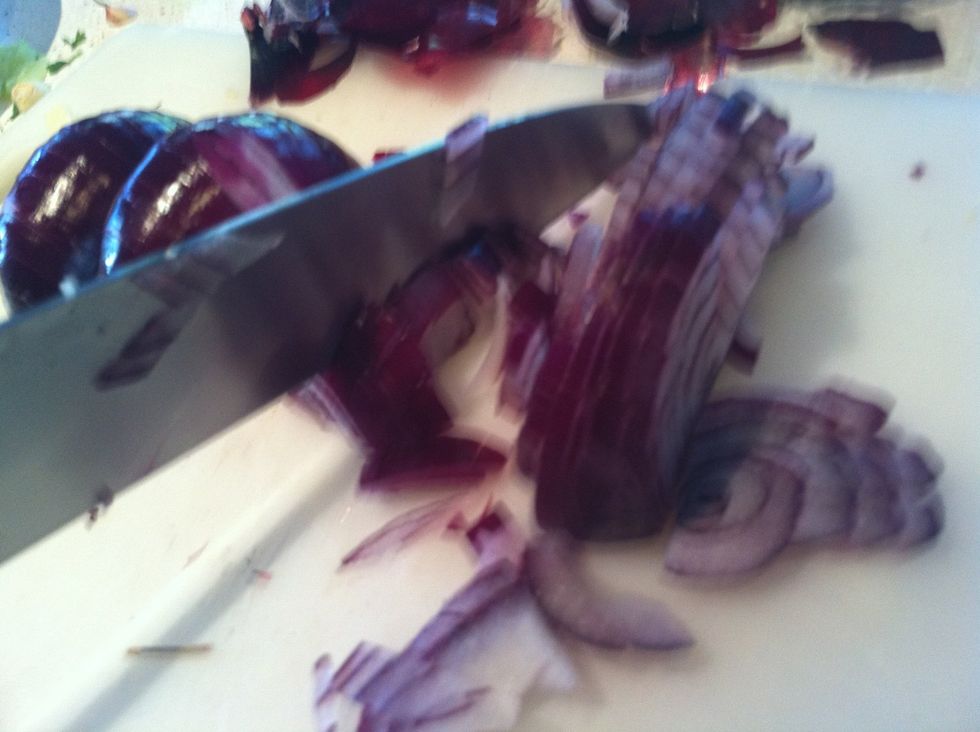 Cut the onion lengthways and then across to dice into small cubes.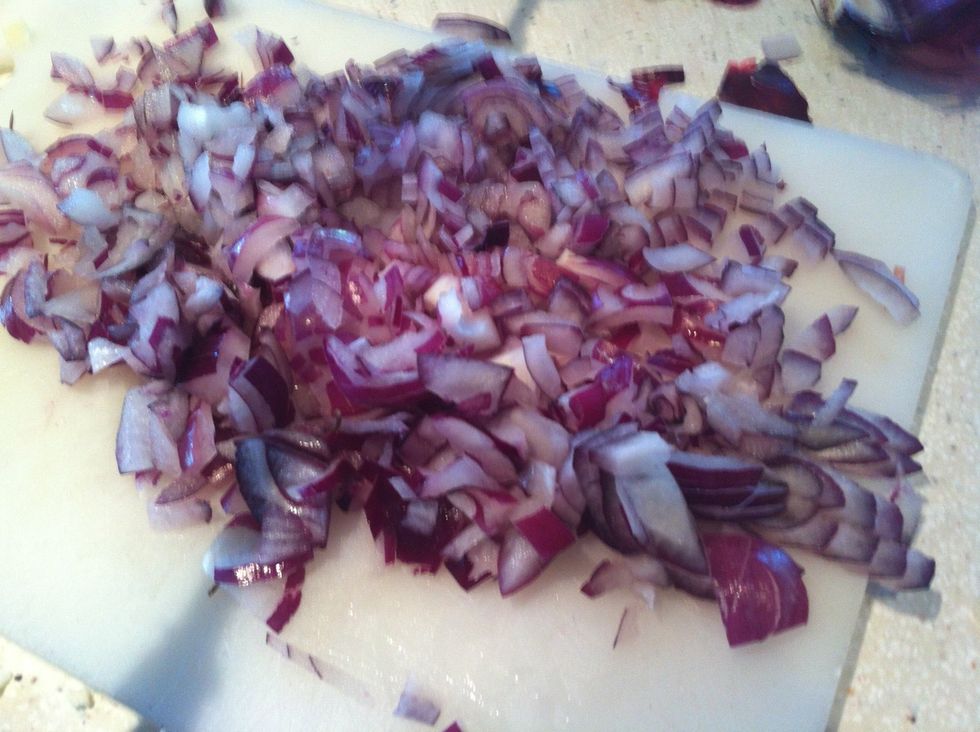 Like that.
Cherry tomatoes: cut into small pieces.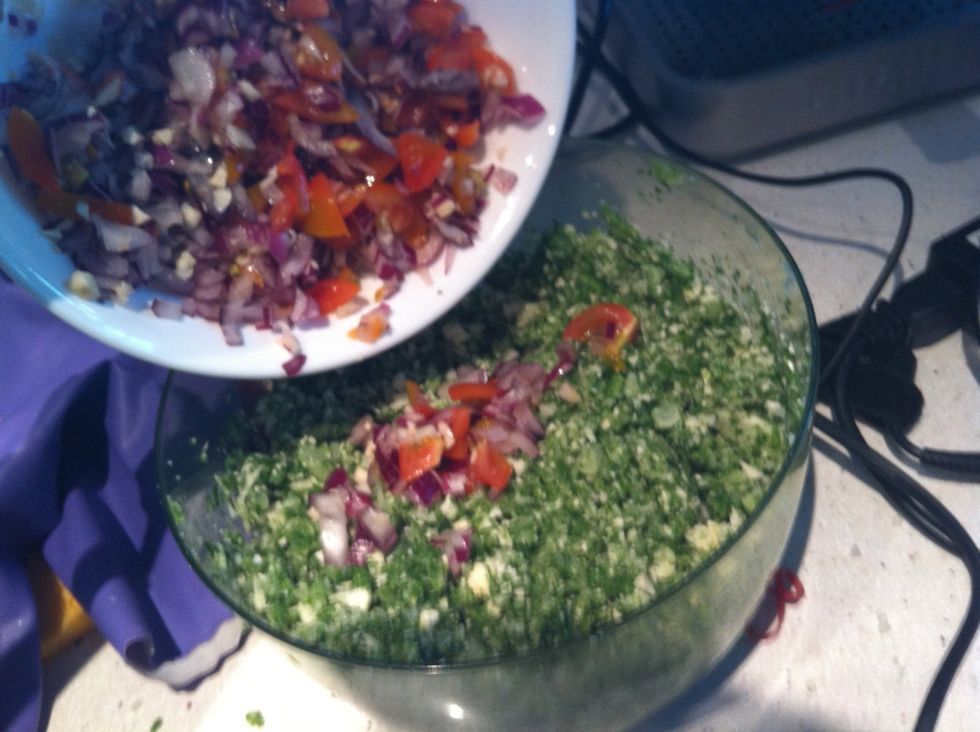 Add the onion, tomato and garlic to the parsley mix.
If you want to store your tabouli for longer, you can skip the next step and then make the lemon juice fresh when you plan to eat the tabouli (try to add the juice about an hour or so before eating).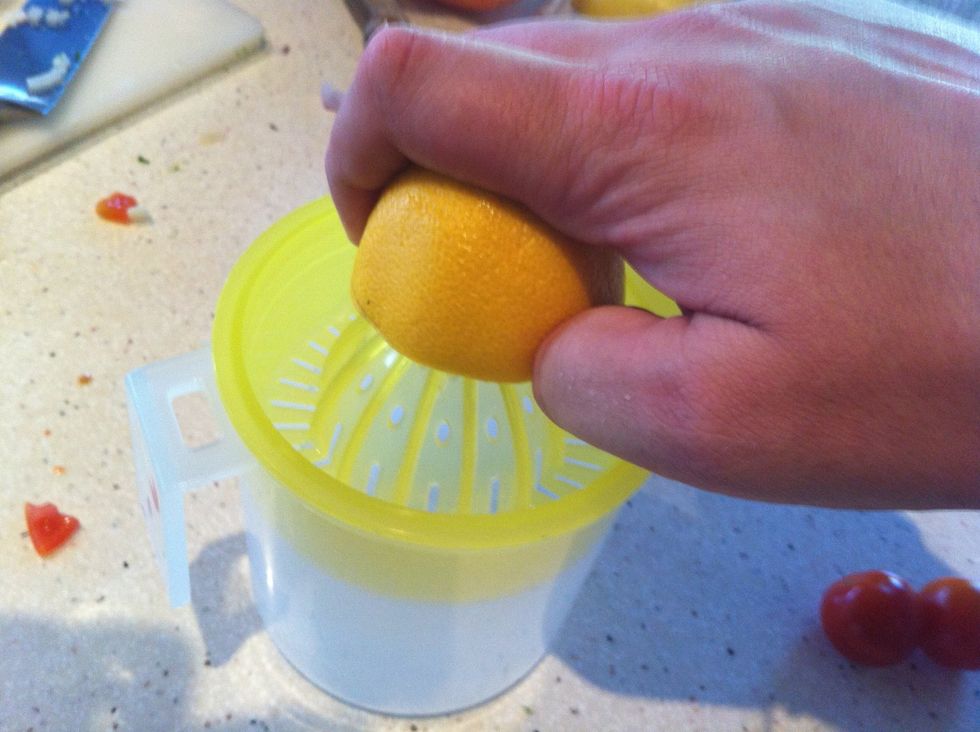 Juice your lemons. Again if you've got time you can also grate the zest from the outside of the lemon. I also use some of the pulp from my juicer. Add the juice an pulp/zest into the mix.
I forgot to include this originally. I also forgot to get a picture. But here you want to add the olive oil to the lemon juice.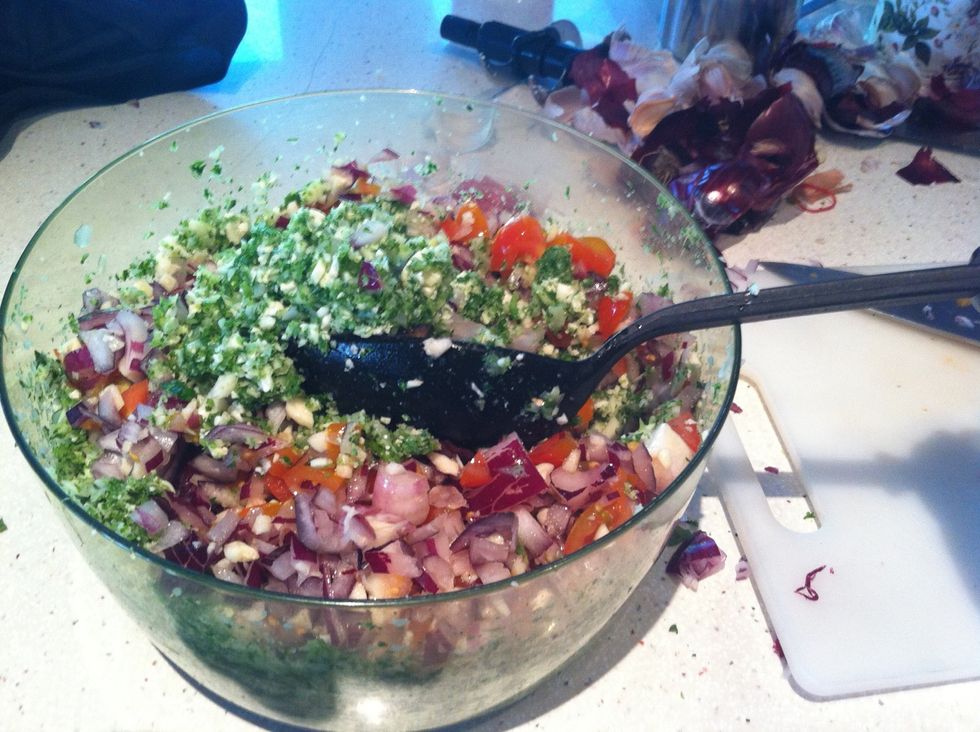 Using a salad spoon, toss the ingredients together so that everything is spread more or less evenly. Try to make sure everything has a good coating of lemon juice.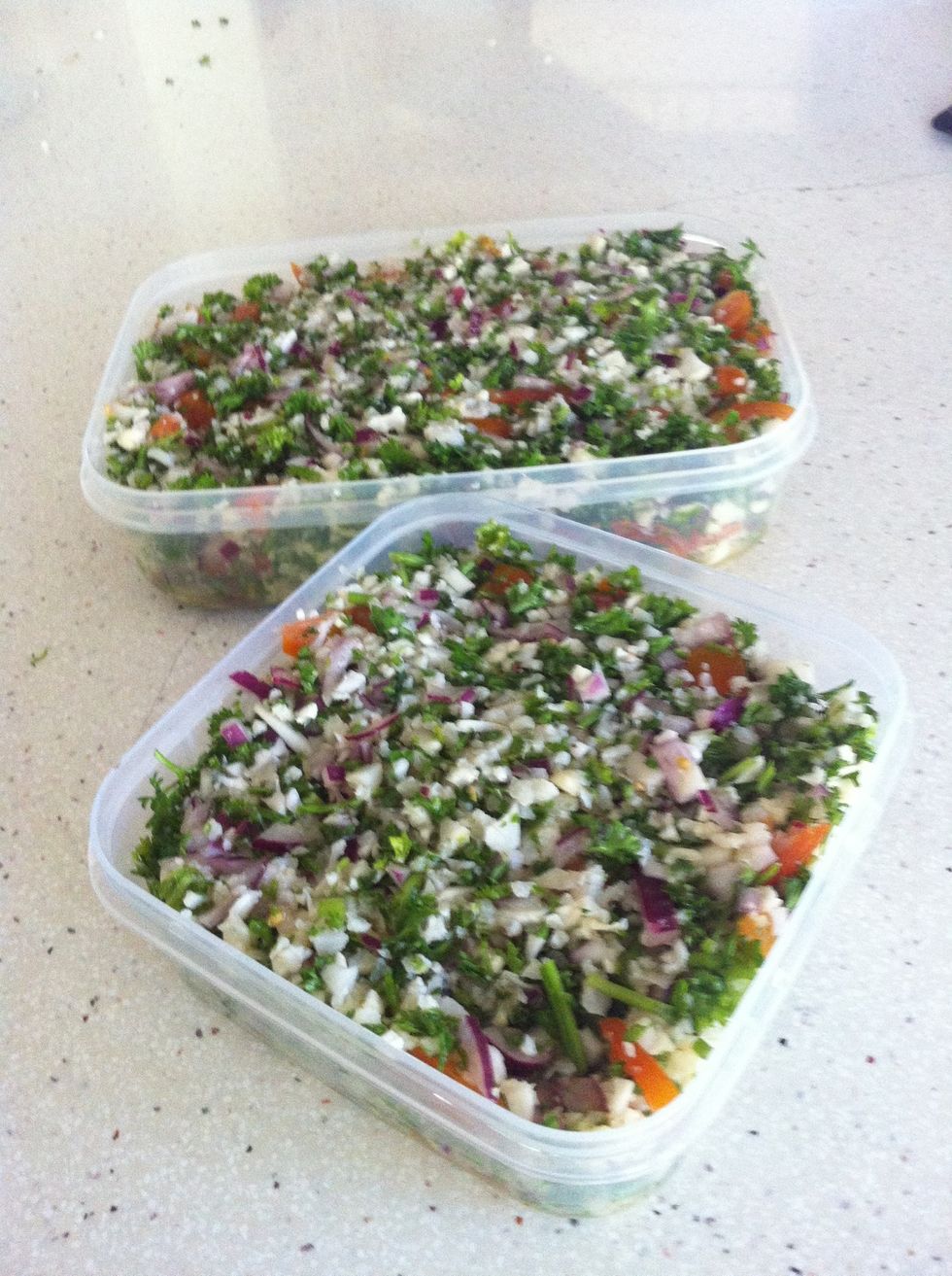 Store in tupperware and enjoy.
3.0bnch Parsley
3.0 Lemons
1.0 Garlic head
1.0 Punnet of cherry tomato
2.0 Spanish onion
1.0 Cauliflower
2.0Tbsp Extra Virgin Olive Oil
Alex Holt
Digital Designer & Creative Technical Director living the high life drifting between Barcelona, London & Sydney. I like web.. and cooking.