-Preheat oven to 350 degrees -trim tops off of the peppers and discard seeds -Chop all vegetables -Heat a large skillet over medium heat
-add two swirls of olive oil to your pan and sauté onions for 3-5 minutes until soft and translucent -add garlic and sauté for 2 minutes -add beef and generously season with salt, pepper, and spices
-When beef has browned, add mushrooms and tomatoes -reduce heat and simmer for 10 minutes - let the mixture cool slightly
Now you can fill each pepper tot the type with the mixture. Place peppers in a baking dish and bake for 40 minutes.
While peppers are baking you can make some fresh guacamole.
Peppers can be served with a dollop of guacamole on top and a side of vegetable chips. I like "Terra" brand.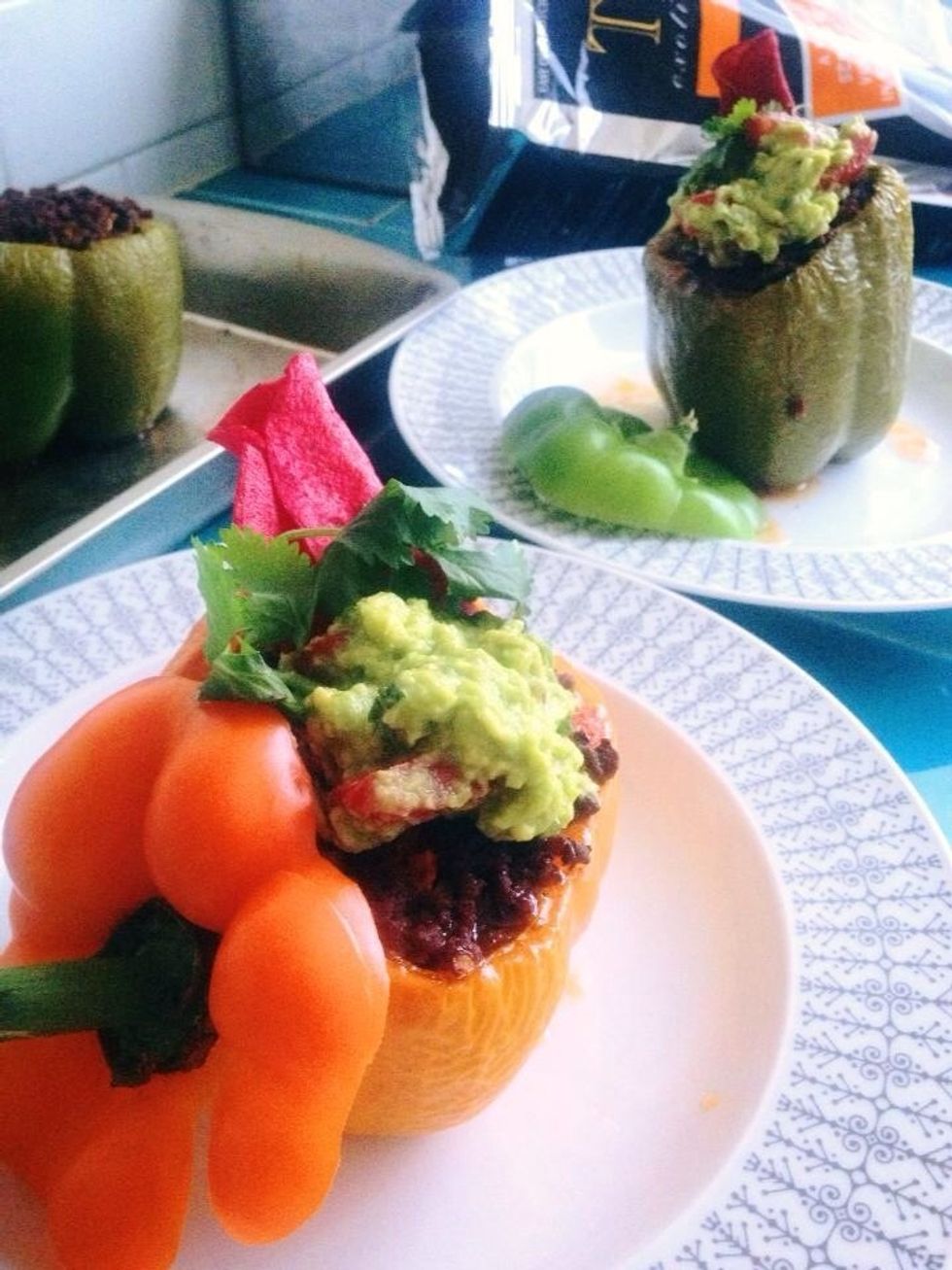 1.0lb Grass fed beef
4.0 Bell peppers
1.0 Onion chopped
2.0 Cloves garlic, chopped
1.0 Package mushroom, chopped
1.0 Large tomato
Salt
Pepper
Fine quality fajita spices
Olive oil