We have an Ice Cream maker and make some often. I have made toffee, butter pecan, mixed berry, pistachio, vanilla and double chocolate French Ice Creams. All healthy!
64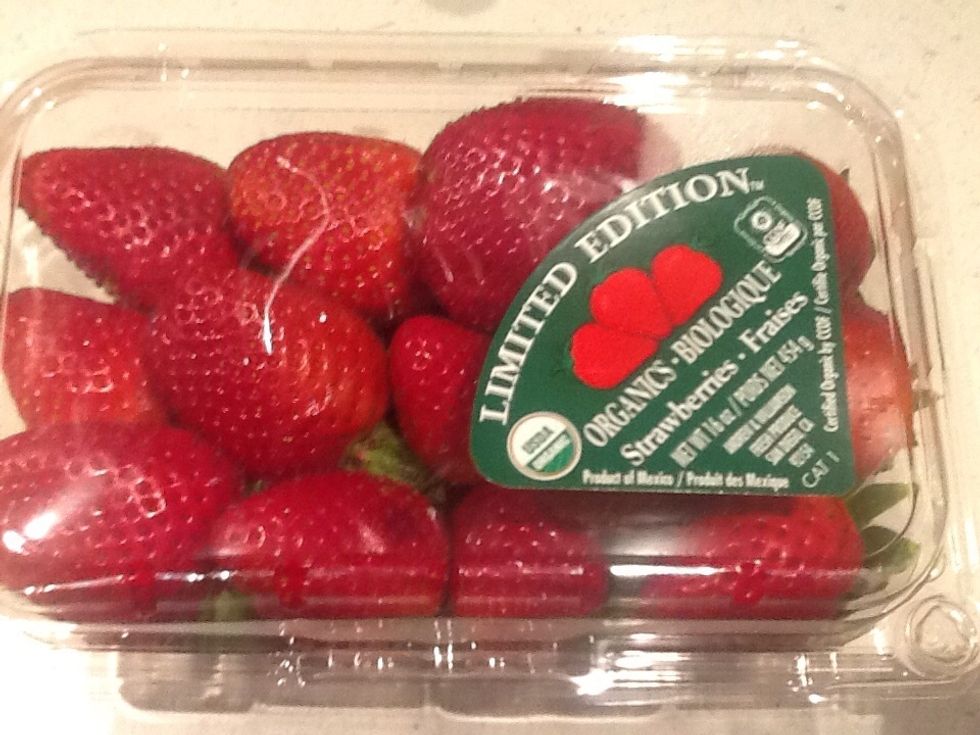 Wash and hull the Strawberries reserving one if you need it for frosting color.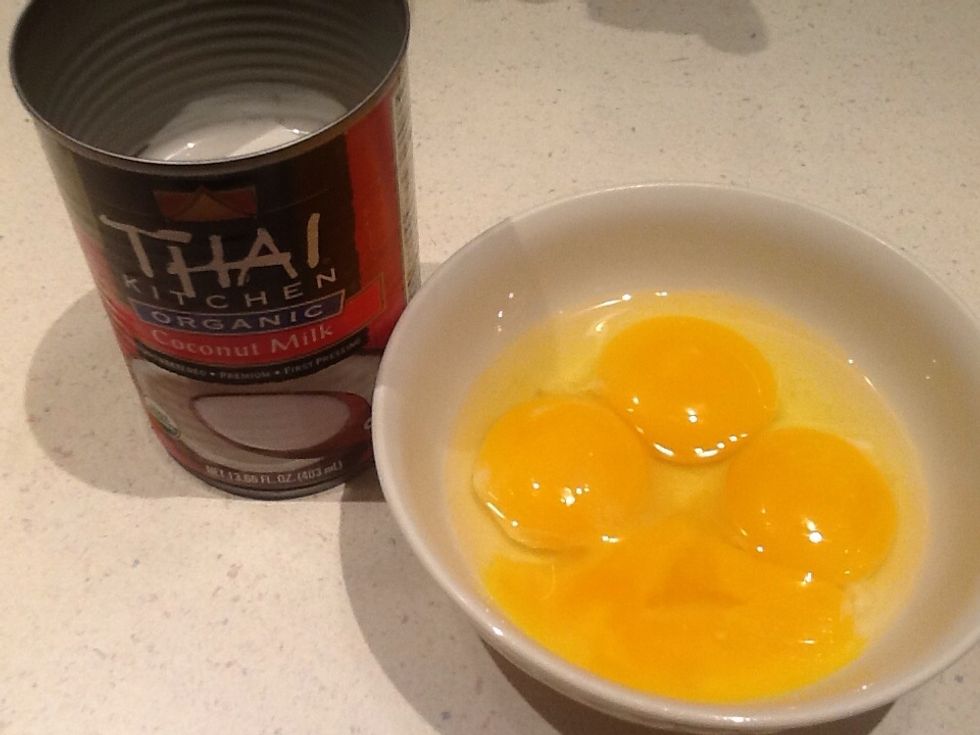 Put three egg yokes, one whole egg, and 1/2 can of coconut milk in high speed blender. The yokes are left from paleo meatball spaghetti cups.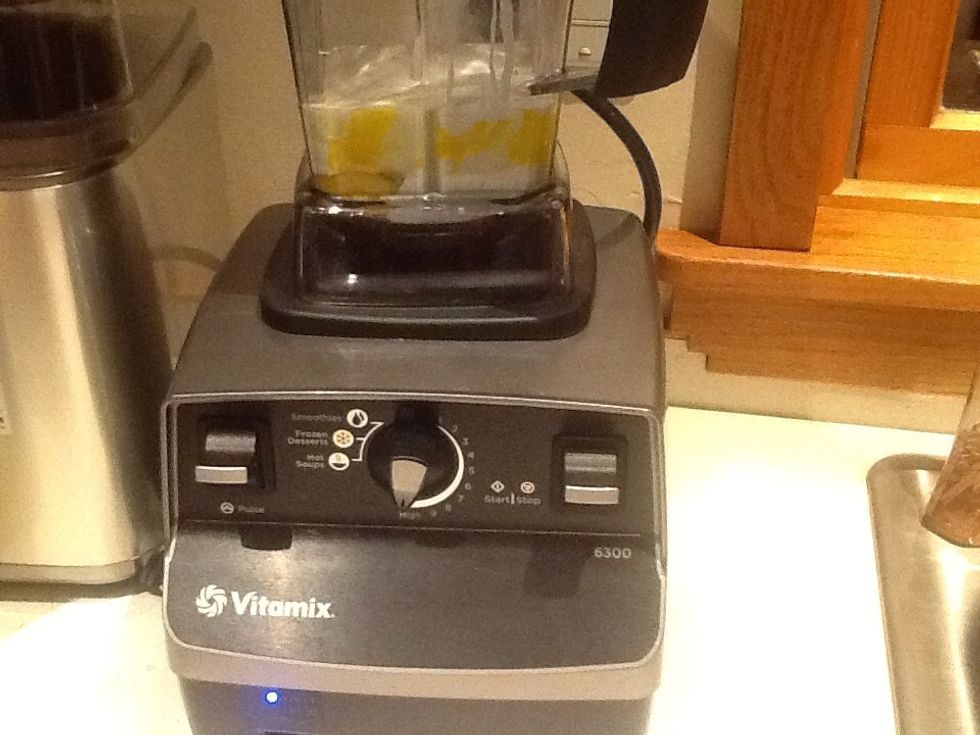 Mix on low and gradually increase to high for 4-6 minutes. When the eggs are tempered and pasteurized from the heat, add Ghee, strawberries, xylitol and vanilla. Mix until smooth.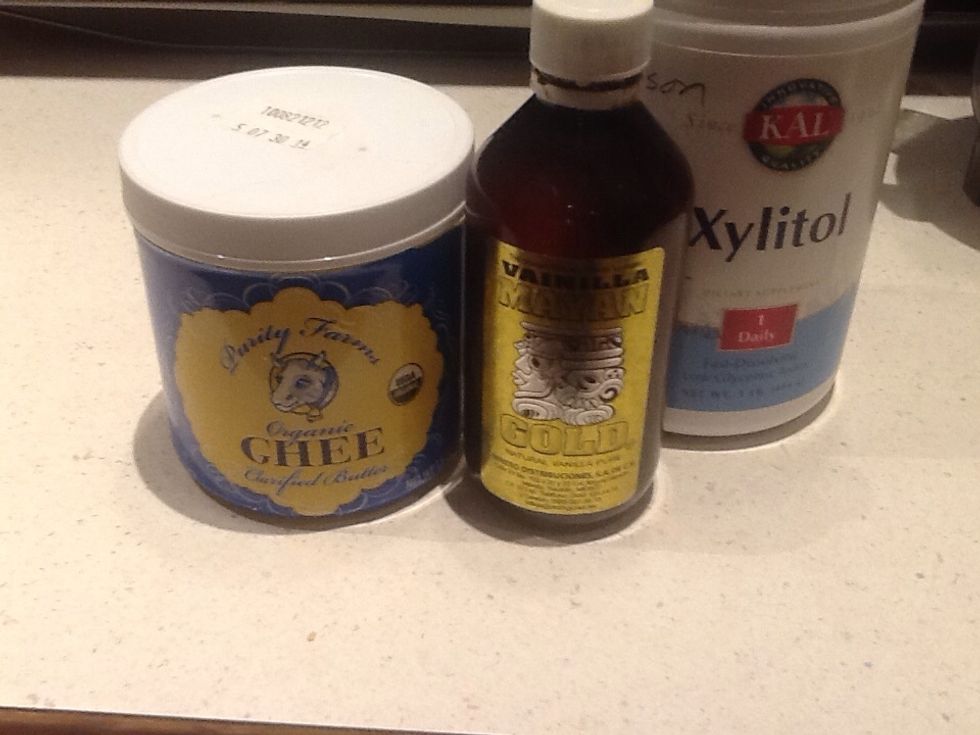 I use Ghee to increase the fat content. The vanilla is a gift from my Christy. We use xylitol to have sweeter ice cream without the insulin response.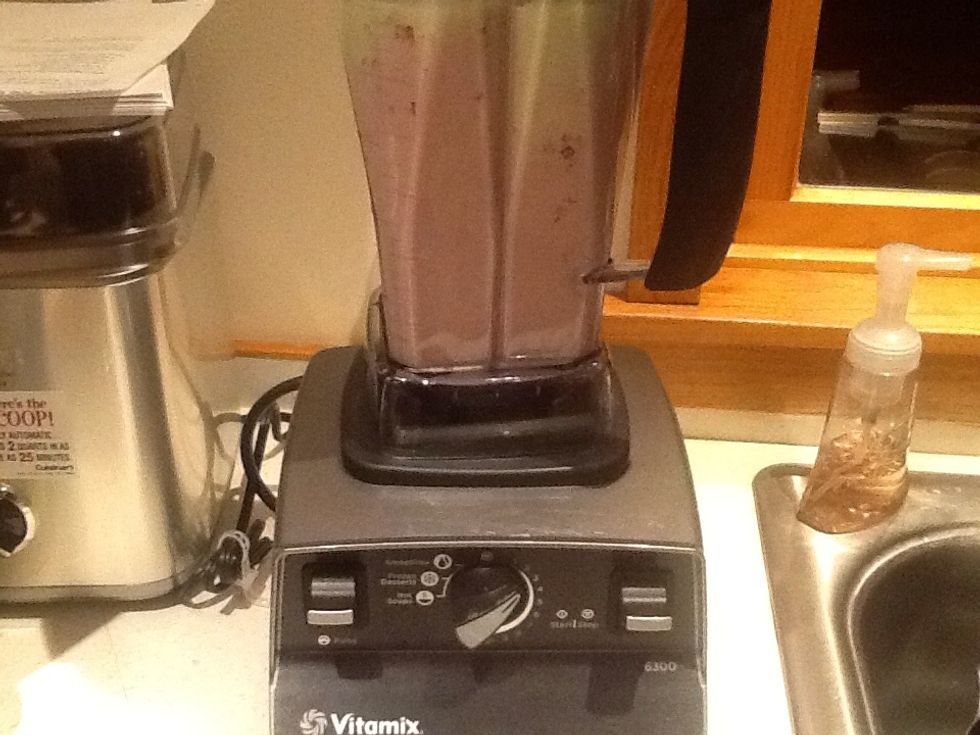 Add another can of full fat coconut milk.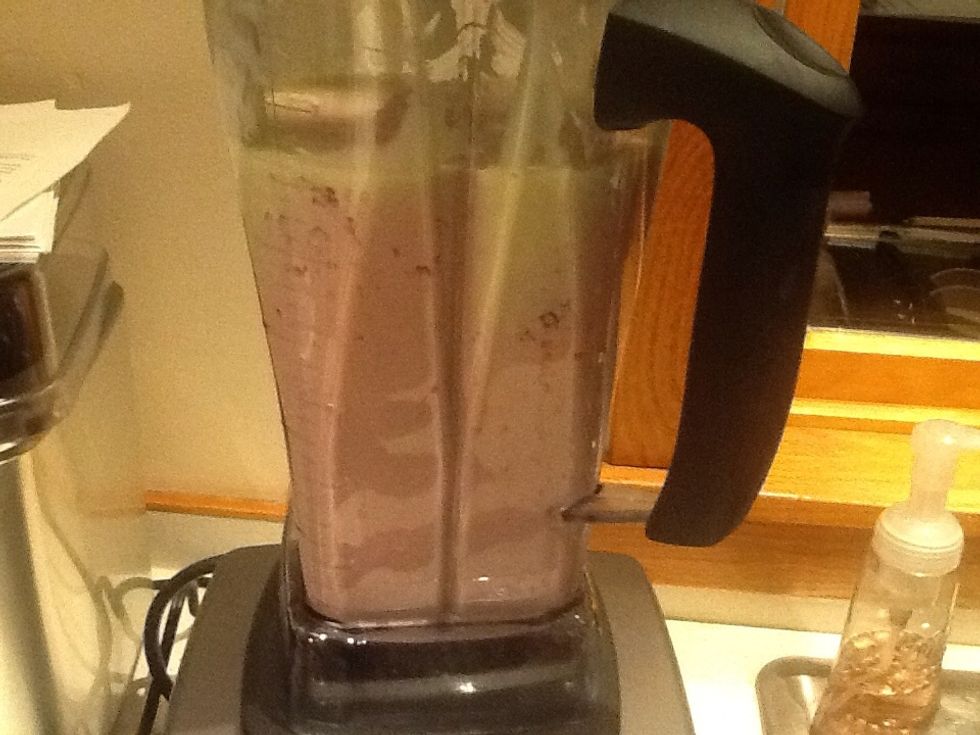 Chill until cold in the refrigerator. 2 hours to overnight.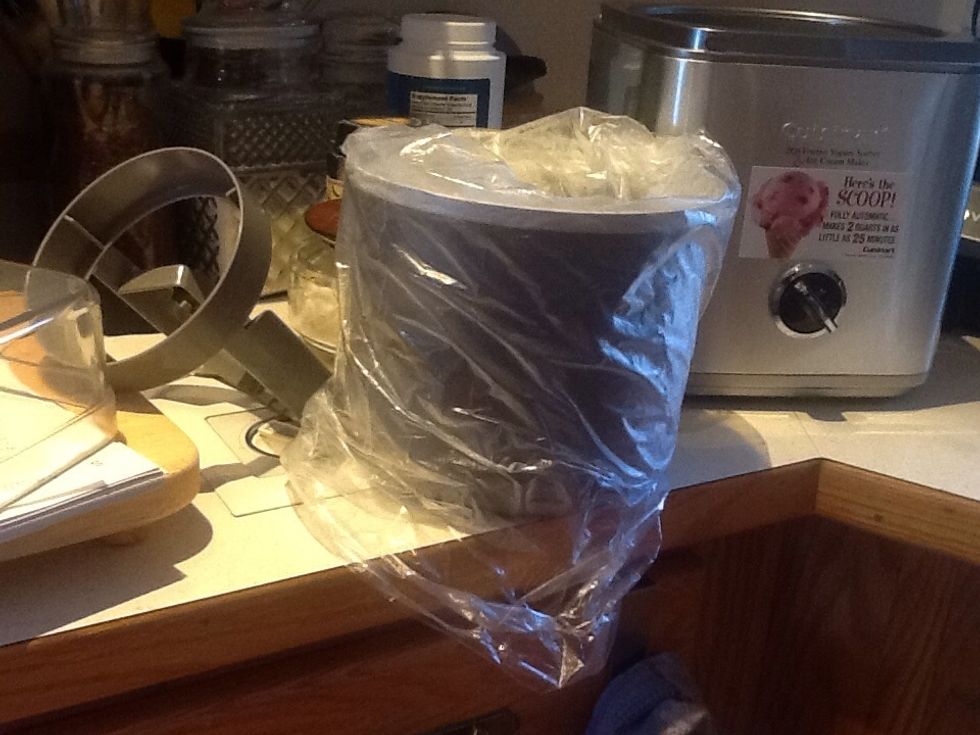 When mixture is chilled pull covered 2 quart freezer bowl out of freezer and uncover.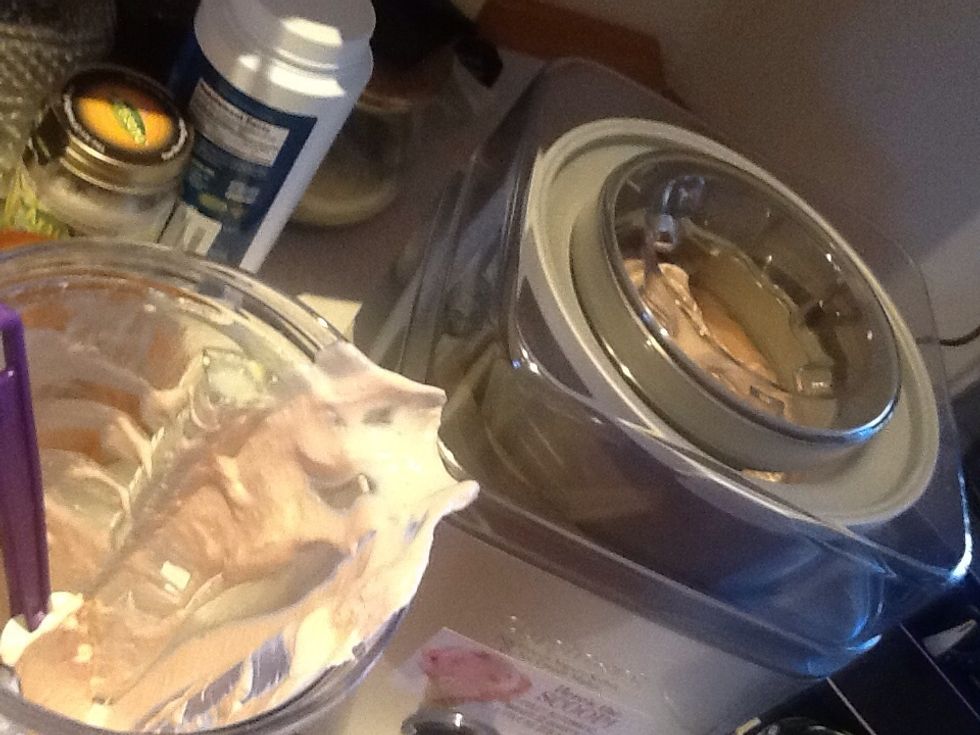 Place it in ice cream maker and turn on, replacing the mixer paddle and lid.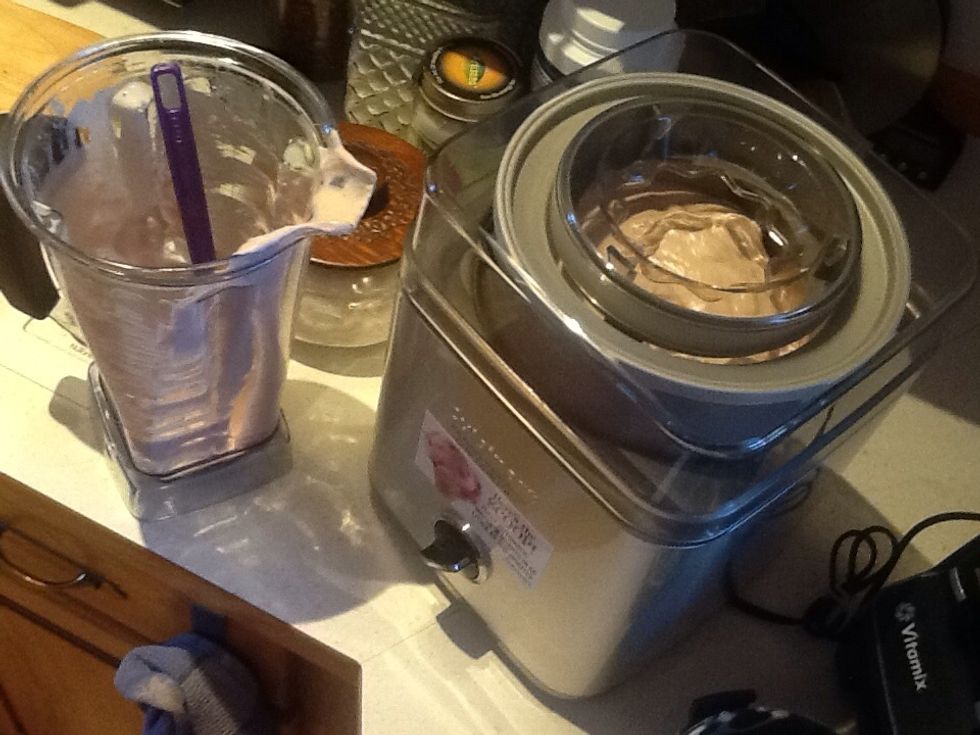 Put the contents from your chilled blender into the ice cream maker.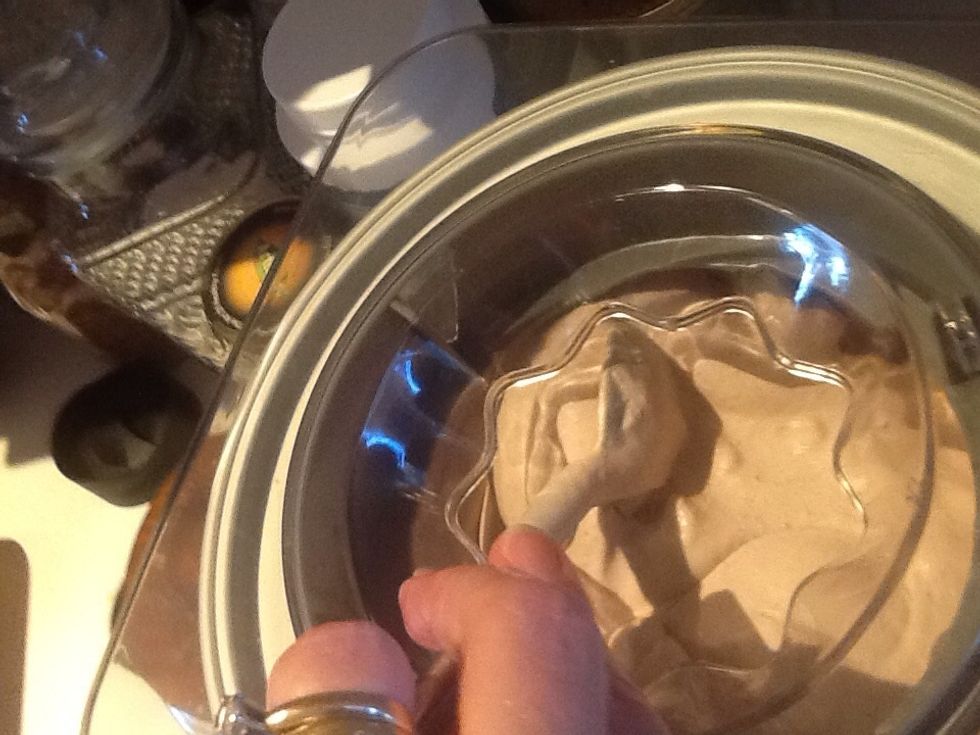 I scrape the bowl down right away and every couple minutes. If you don't, the ice cream freezes to the sides and bottom greater than 1/8". The blades can only do so much.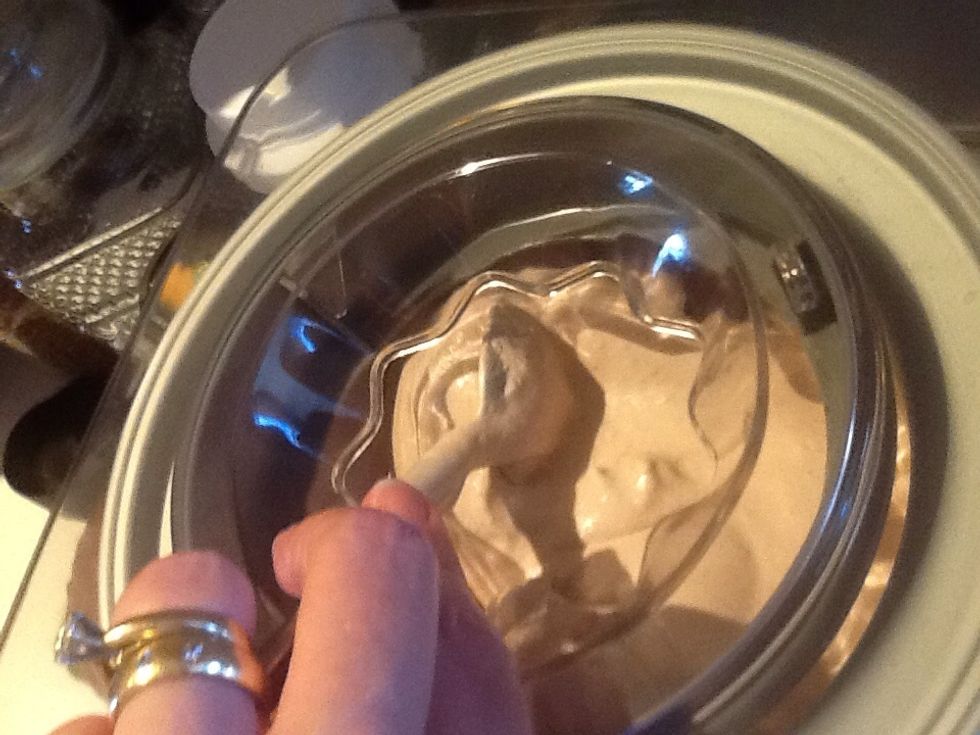 Ready in 20 to 35 minutes.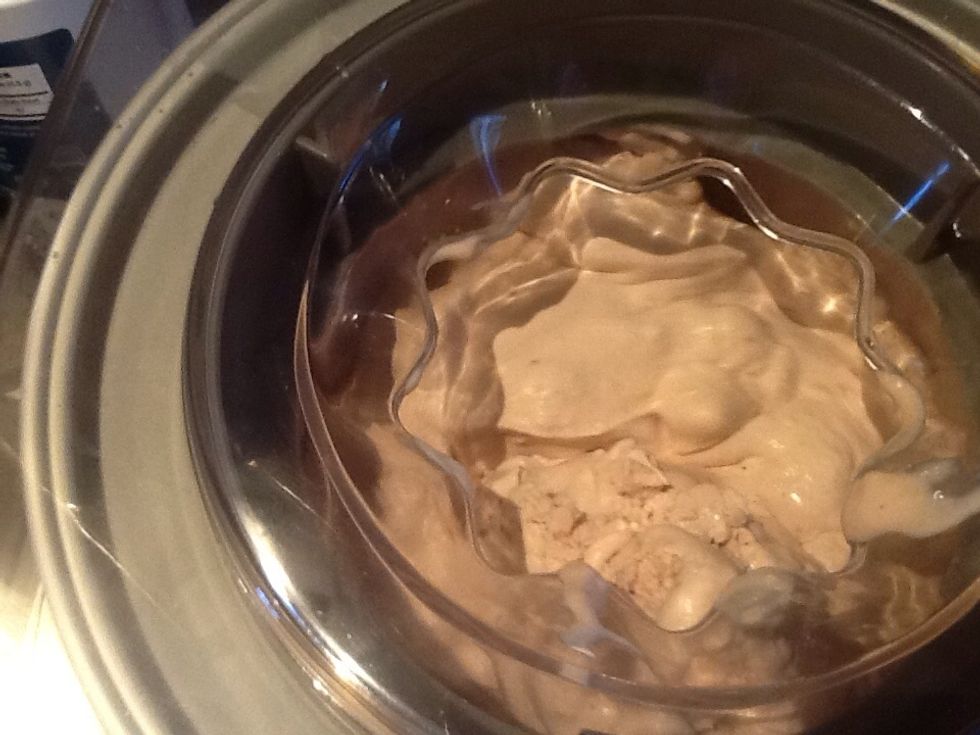 Starting to thicken pretty quick.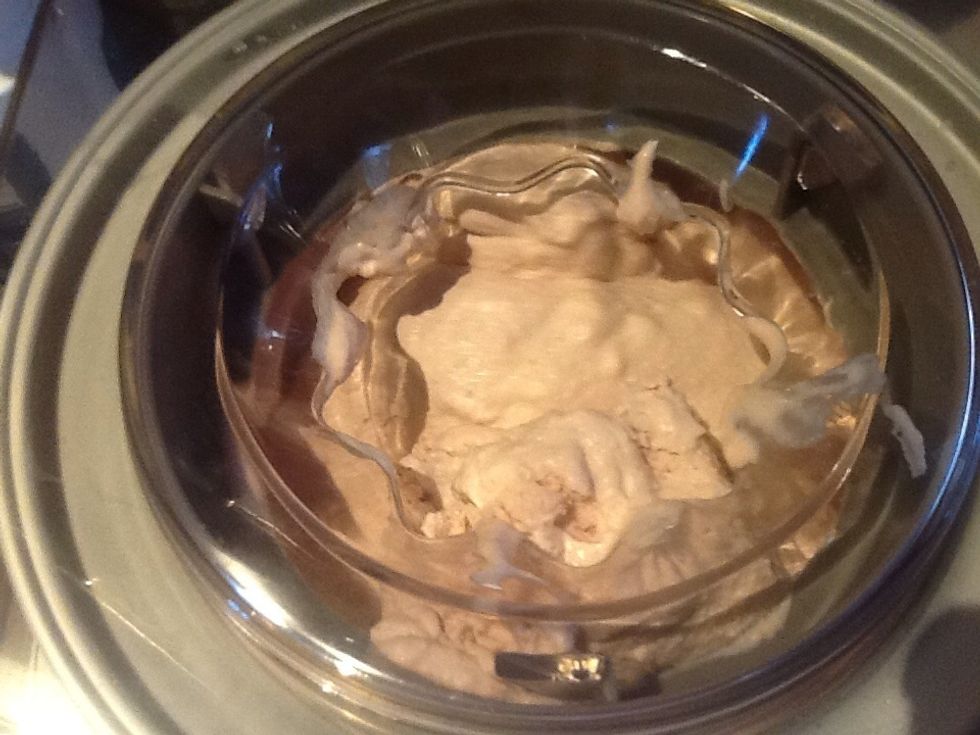 This freezer bowl will keep chilling for 35 minutes.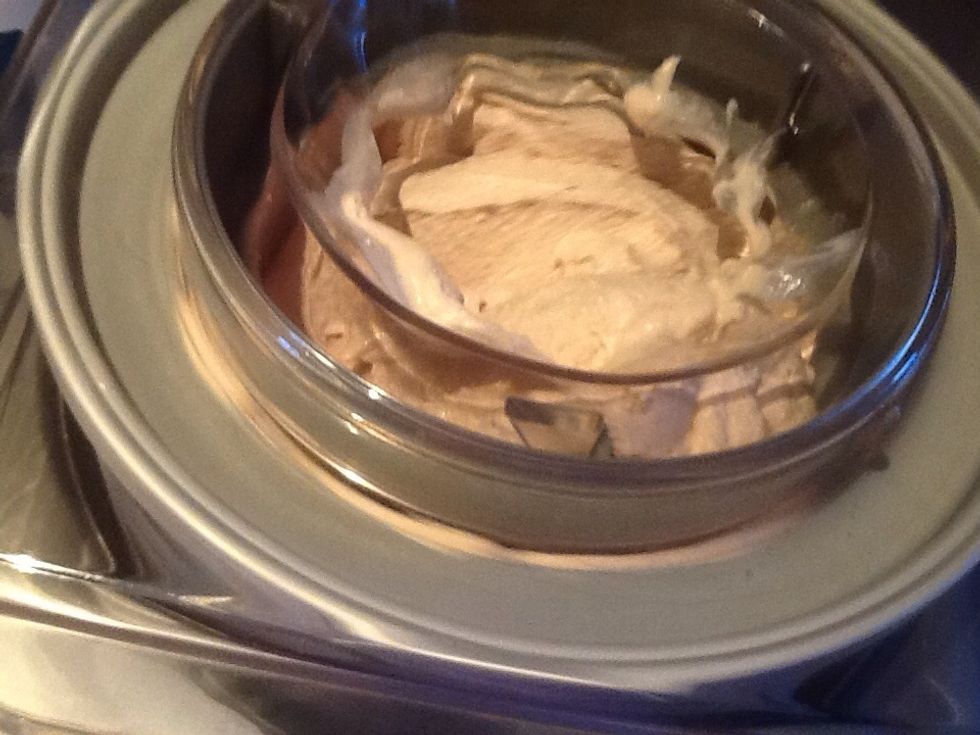 With the mixer and my scraping, the broken ice cream crystals grow in size fast.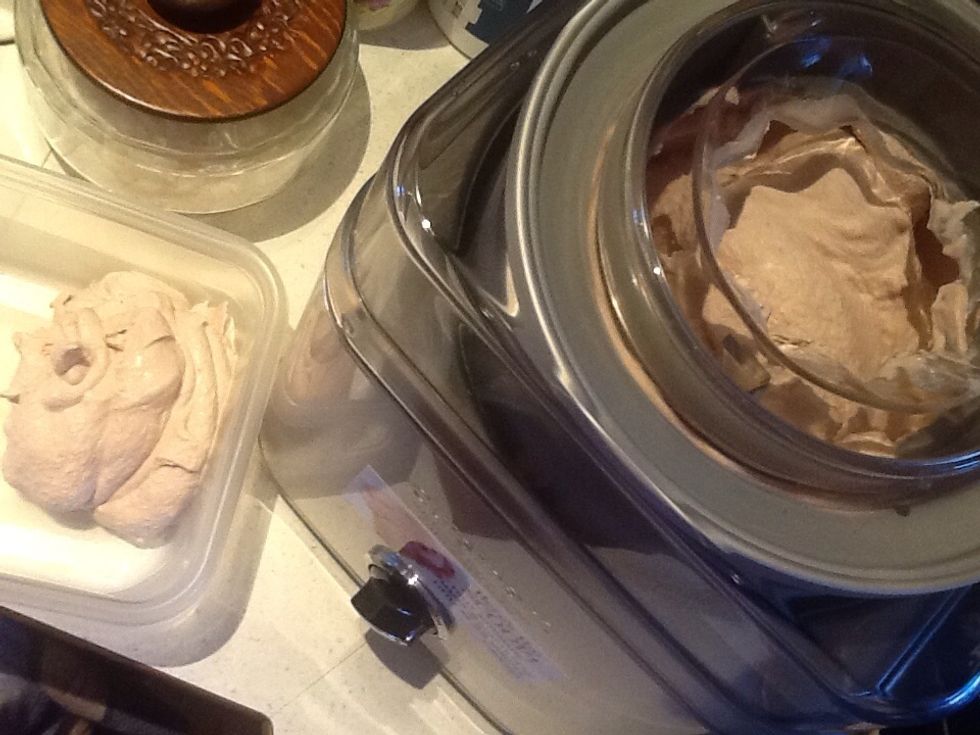 I remove some to a container for the freezer and concentrate on the remainder.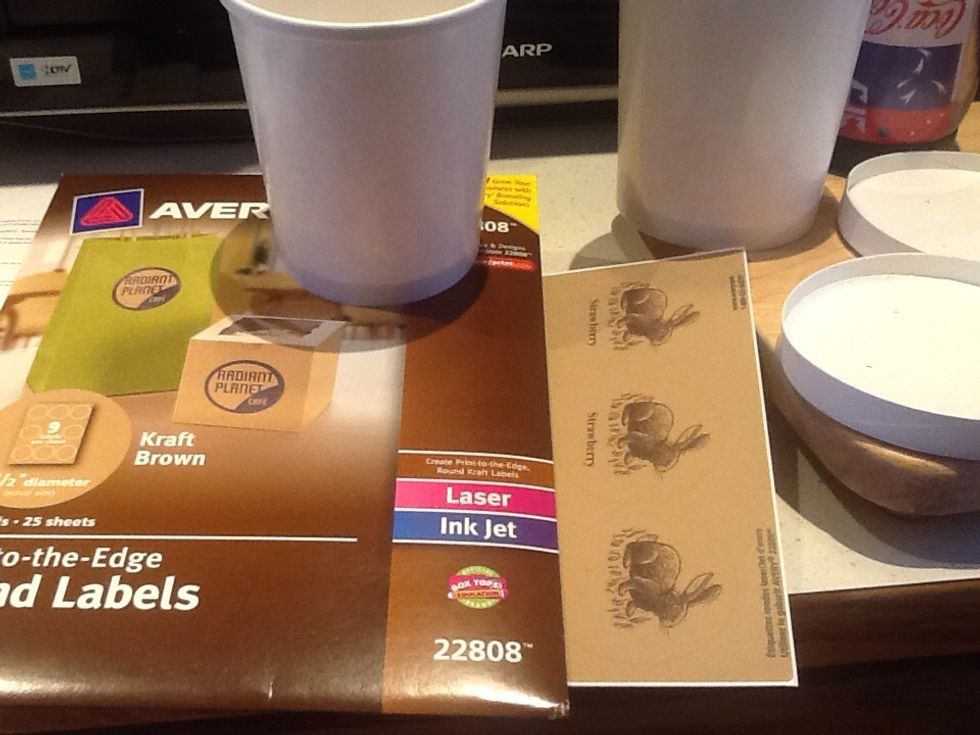 I bought ice cream boxes on Amazon. I bought Avery round labels and I print them to label the Ice Cream.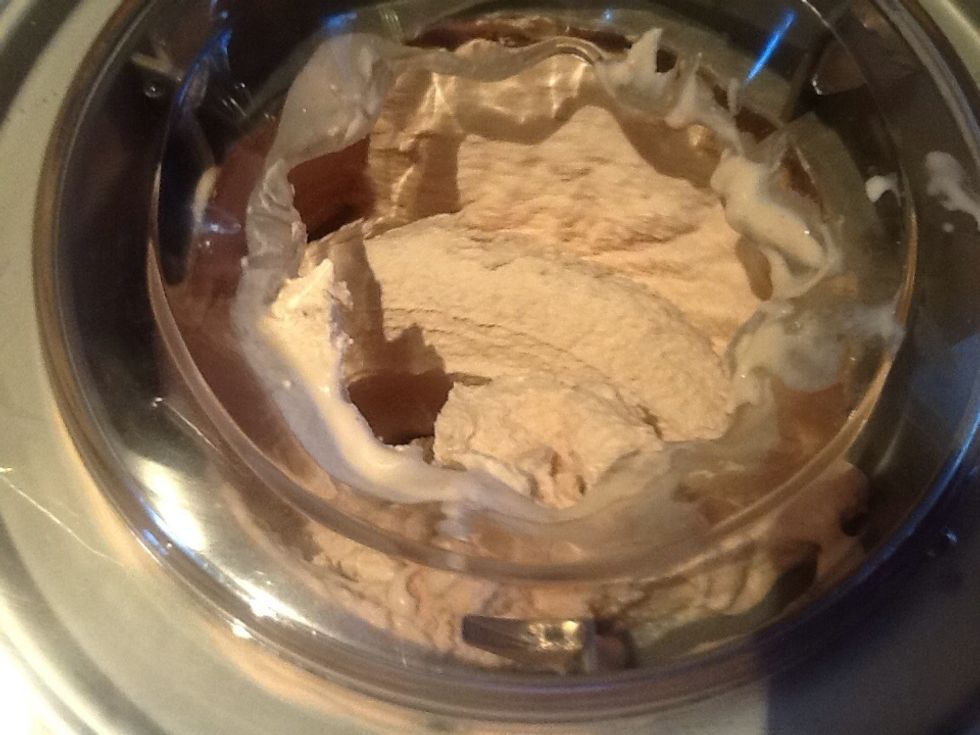 Looks pretty thick.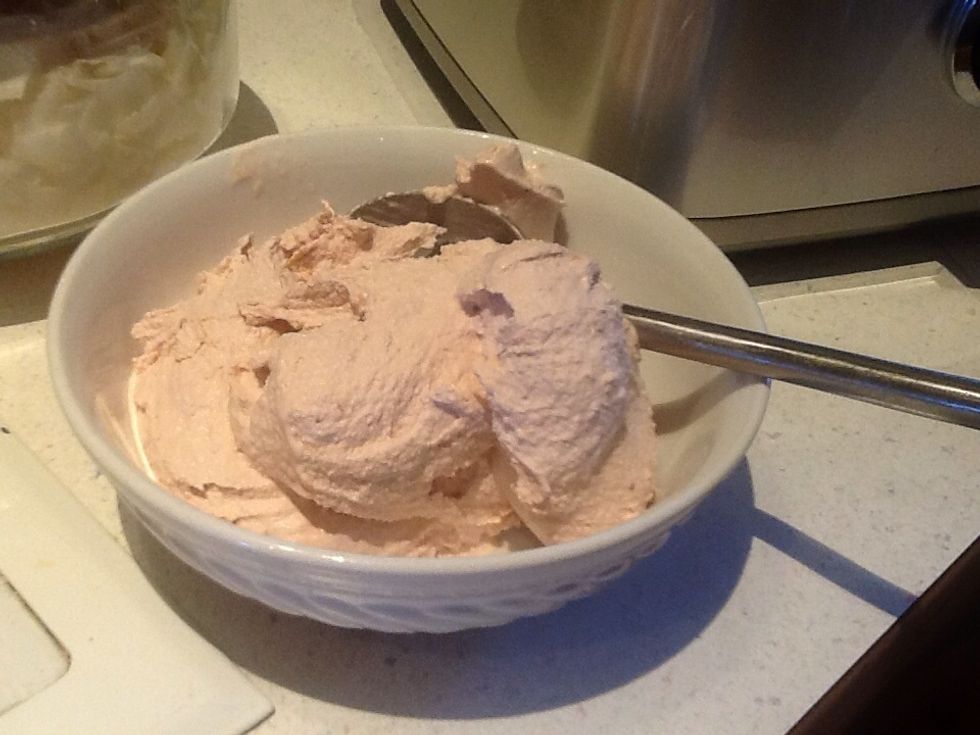 DH wants to try a bowl.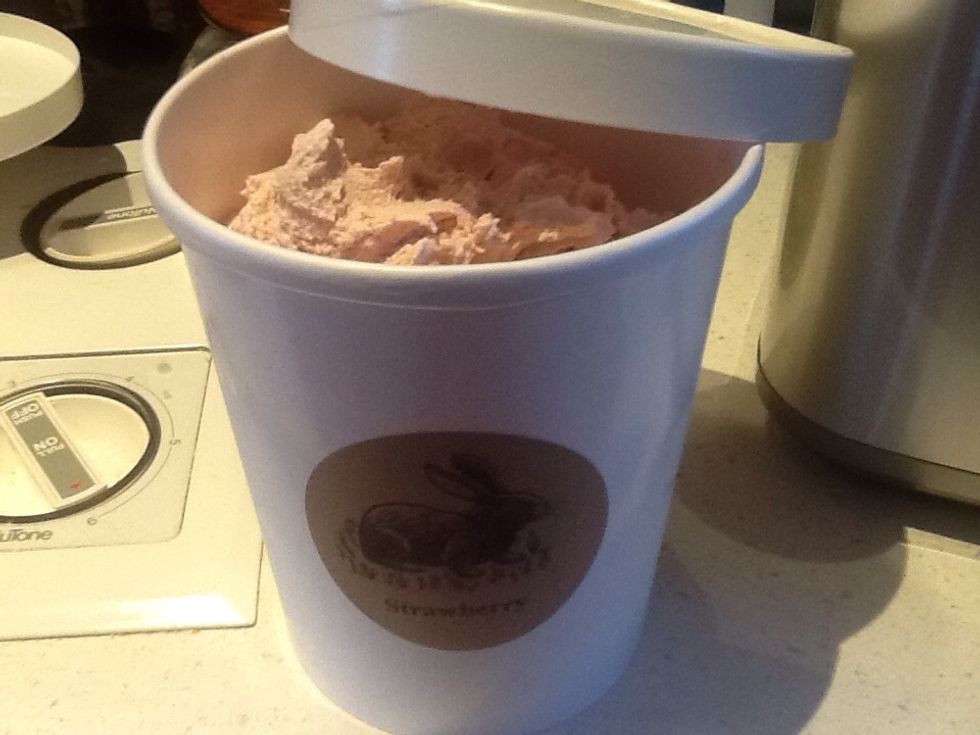 The remainder goes in a wax coated paper quart freezer container. Put in plastic bag to keep well.
1/2 Cans of Full Fat Coconut milk
2.0Tbsp Ghee
1.0Tbsp Vanilla
1/4c Xylitol
1.0lb Organic strawberries
3.0 Egg yokes
1.0 Whole Egg
If I can do it, so can you.