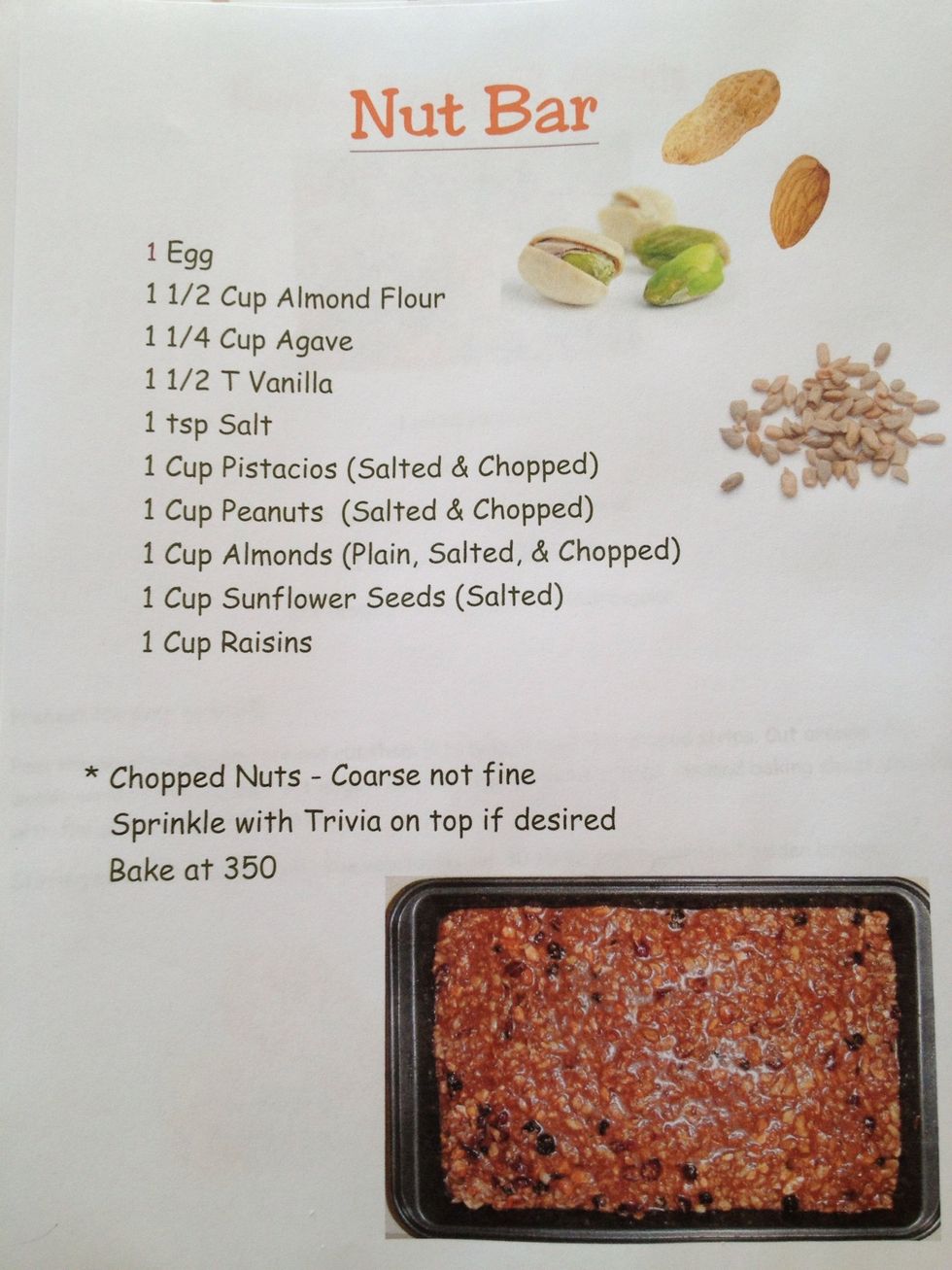 You can substitute any nut flour or nuts. You just want the same quantity.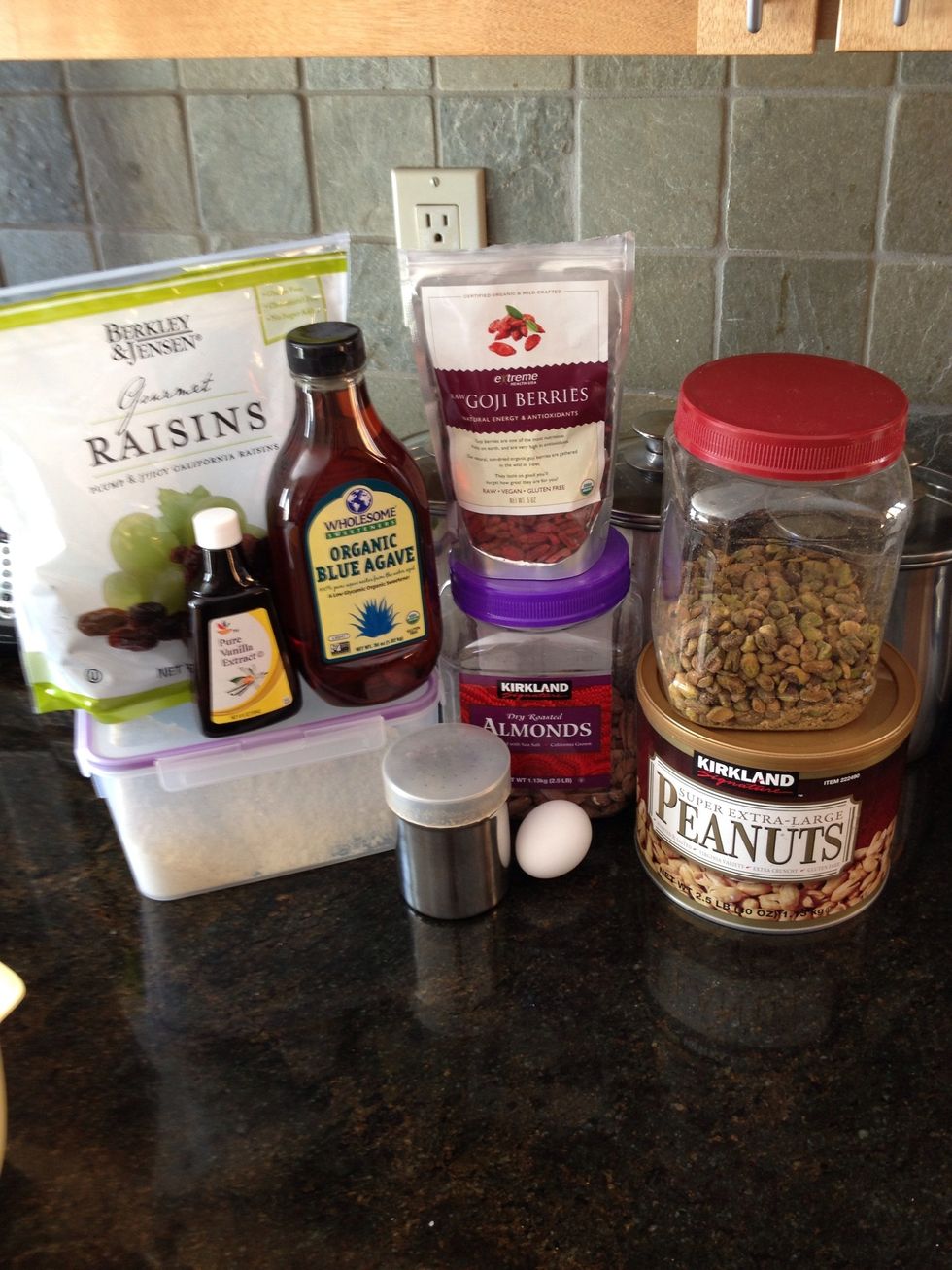 My almond flour is in the container under the raisins; we got a batch of 25lbs a while ago and stored it ourselves. I also added some Goji berries at the end only on part of it.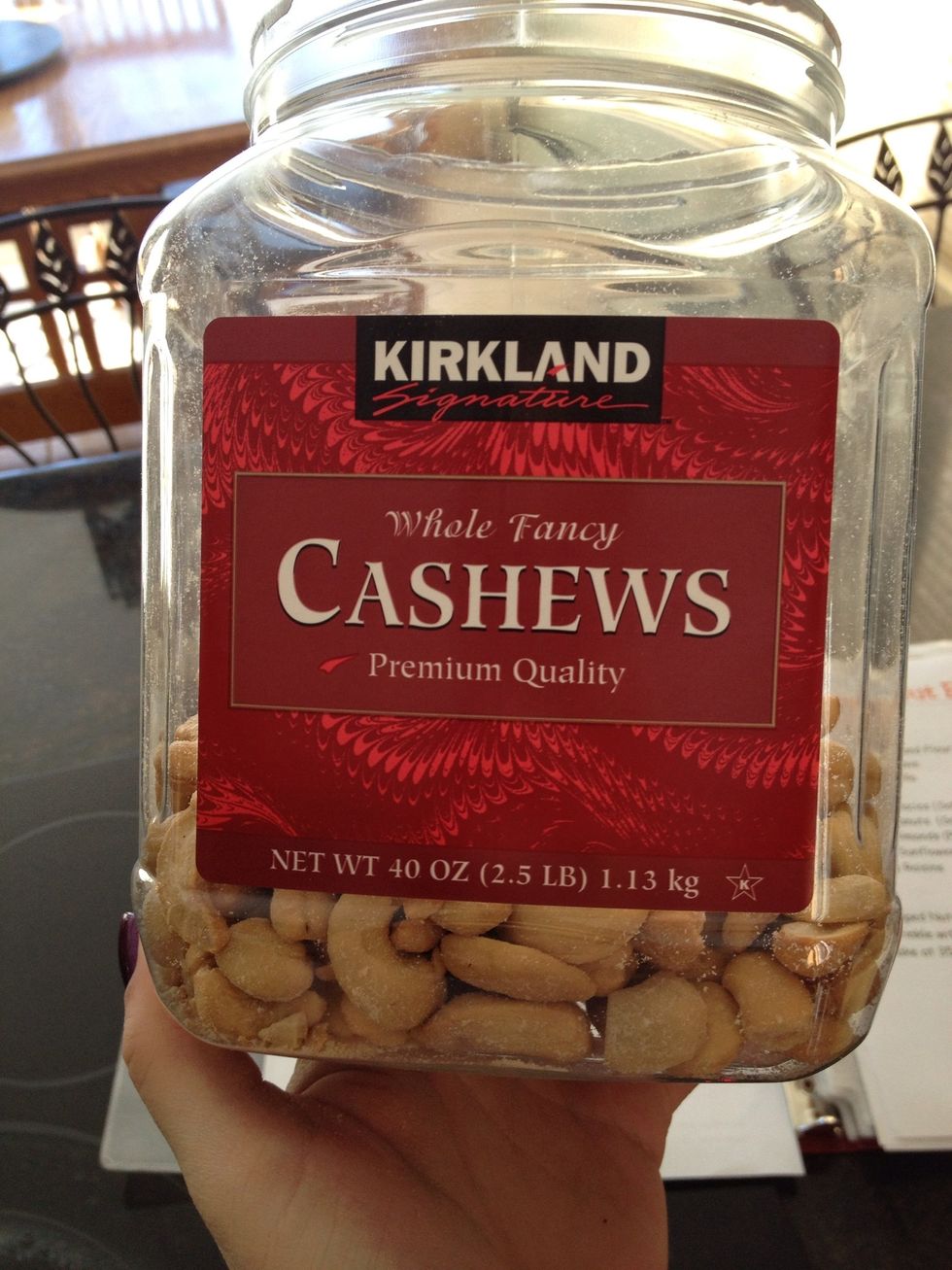 I realized I was out if sunflower seeds an used cashews instead. Easy substitution!
Chop the nuts until they look like this. Not too fine not too chunky.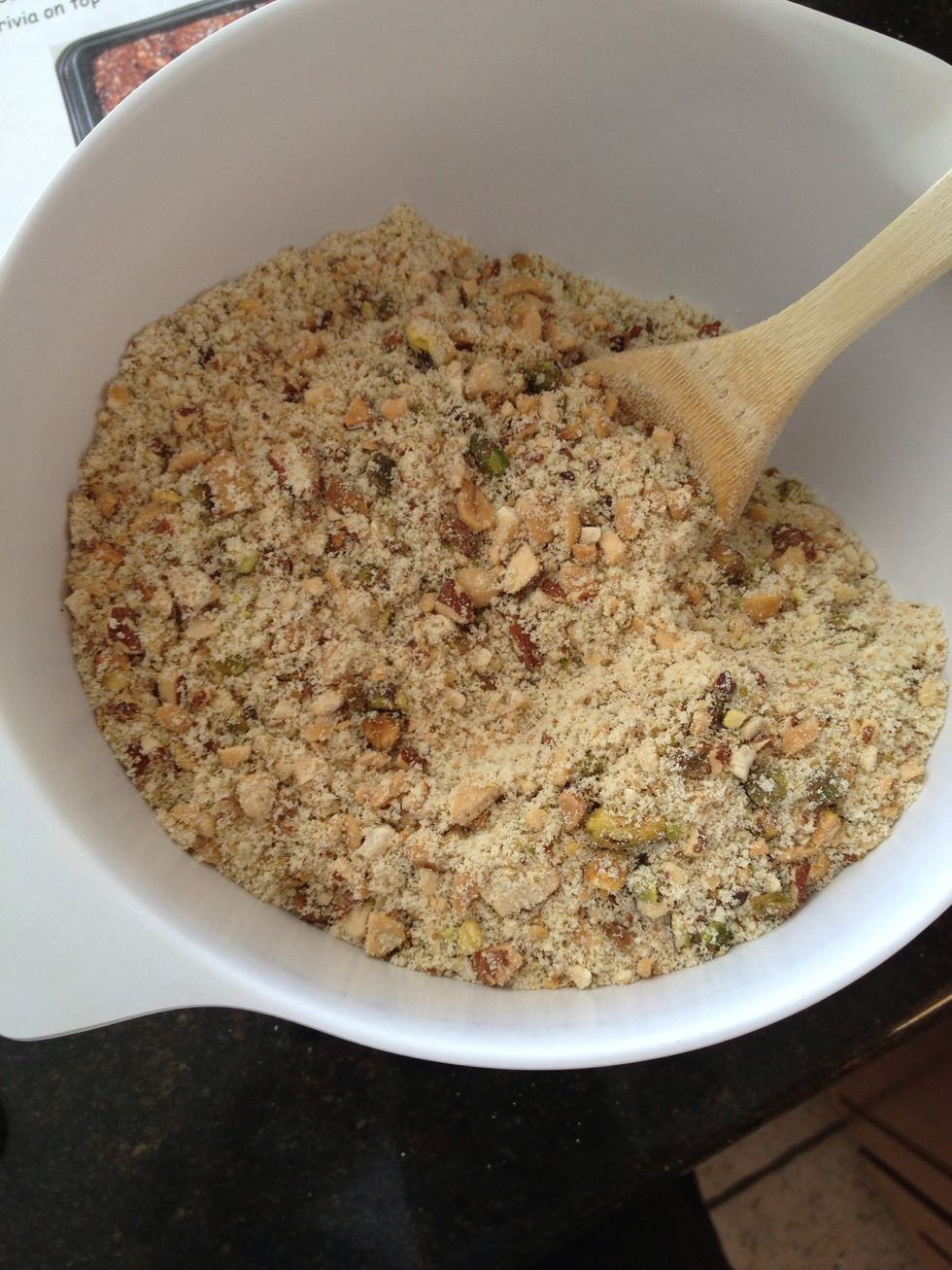 Mix almond flour and chopped nuts in a large bowl.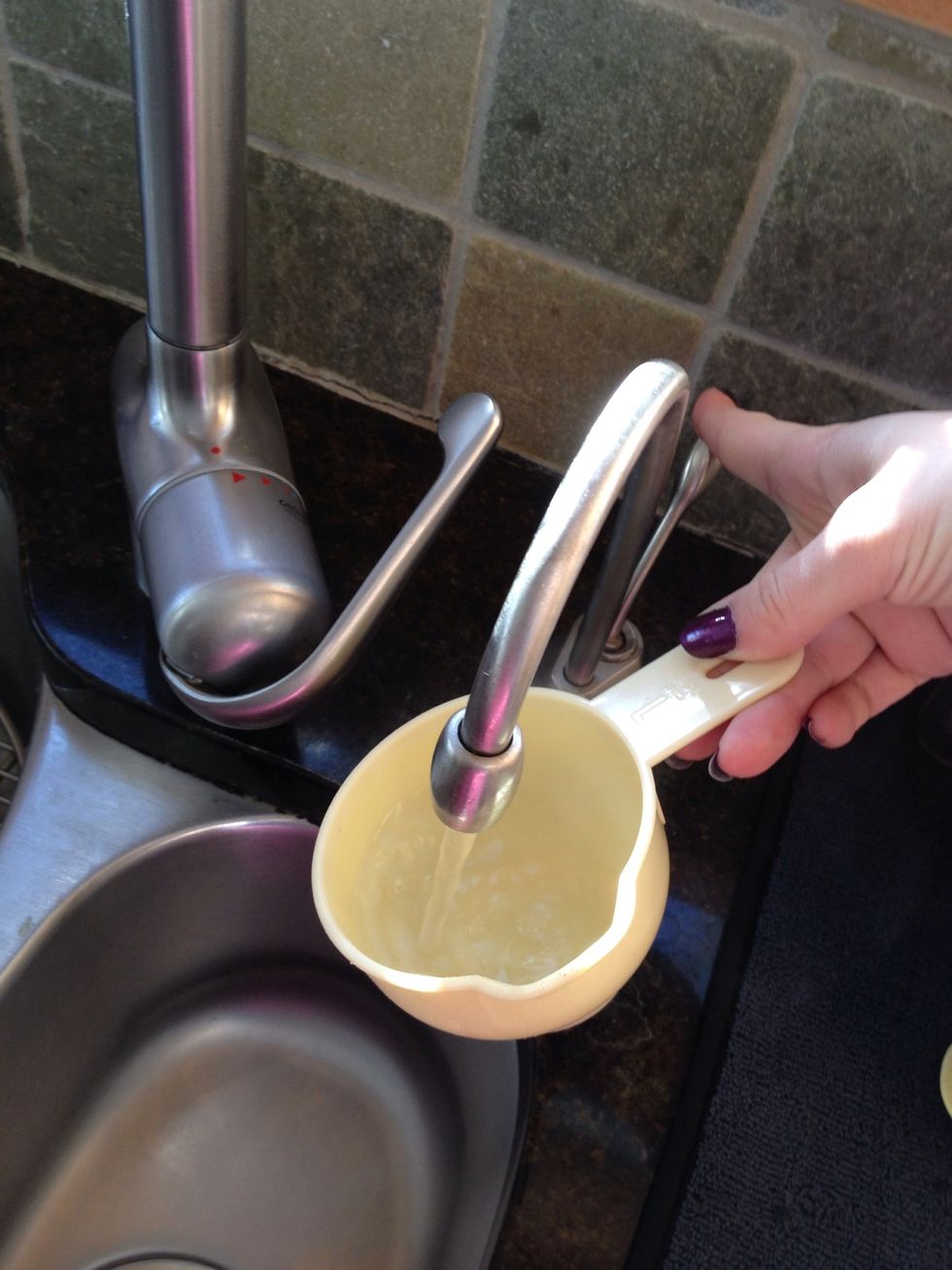 Before measuring out the agave run your measuring cup under hot water so it doesn't stick (I have an instant hot water spout)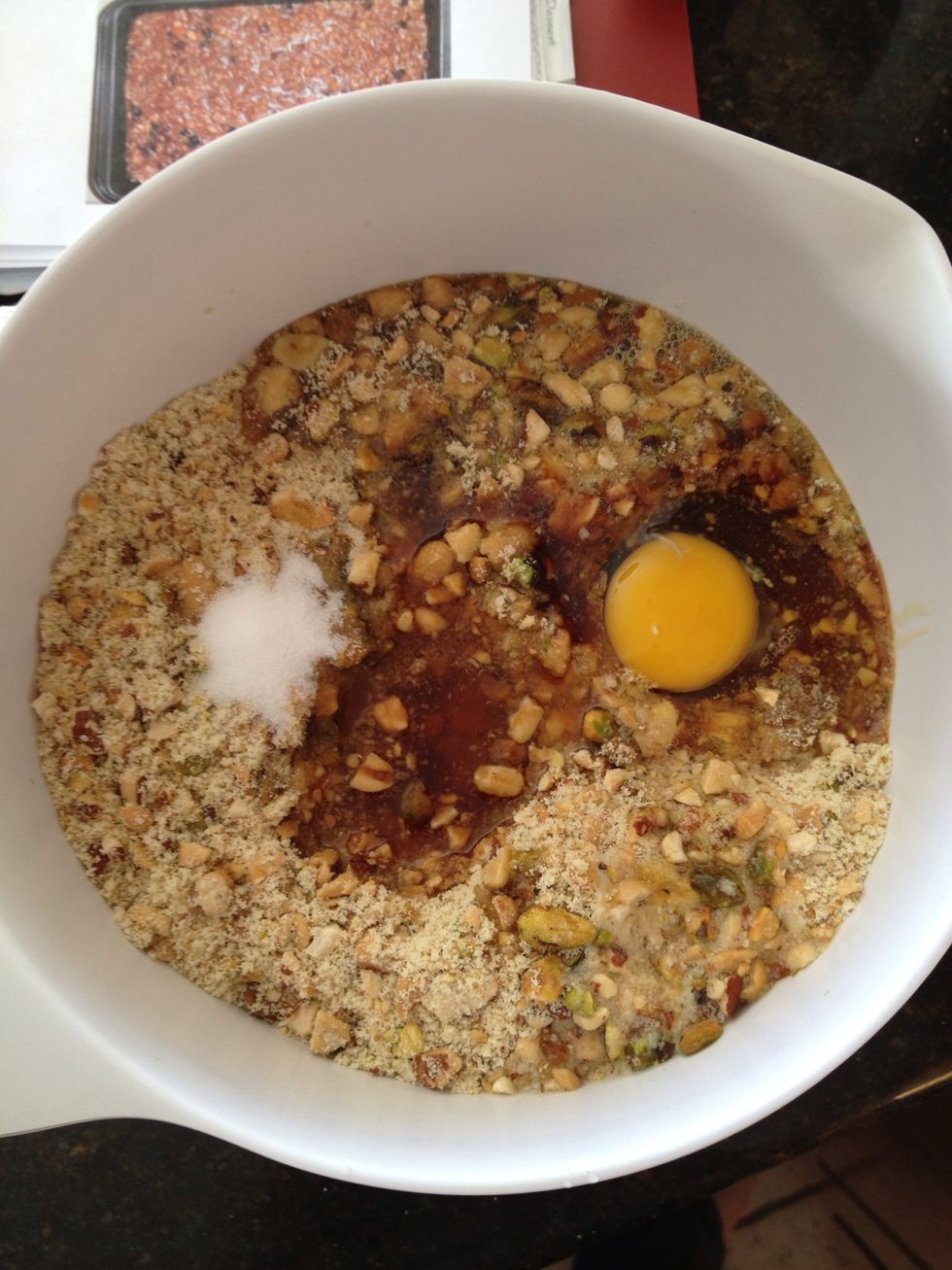 Add wet ingredients to dry: egg, agave, vanilla. Also add the salt.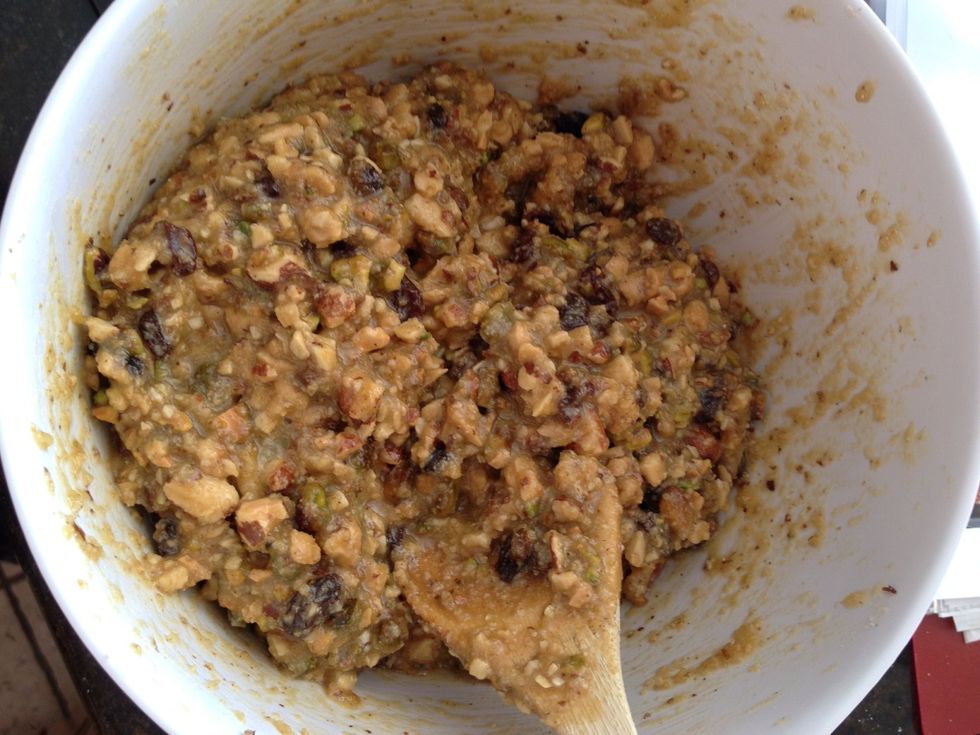 Mix together then add raisins and mix again.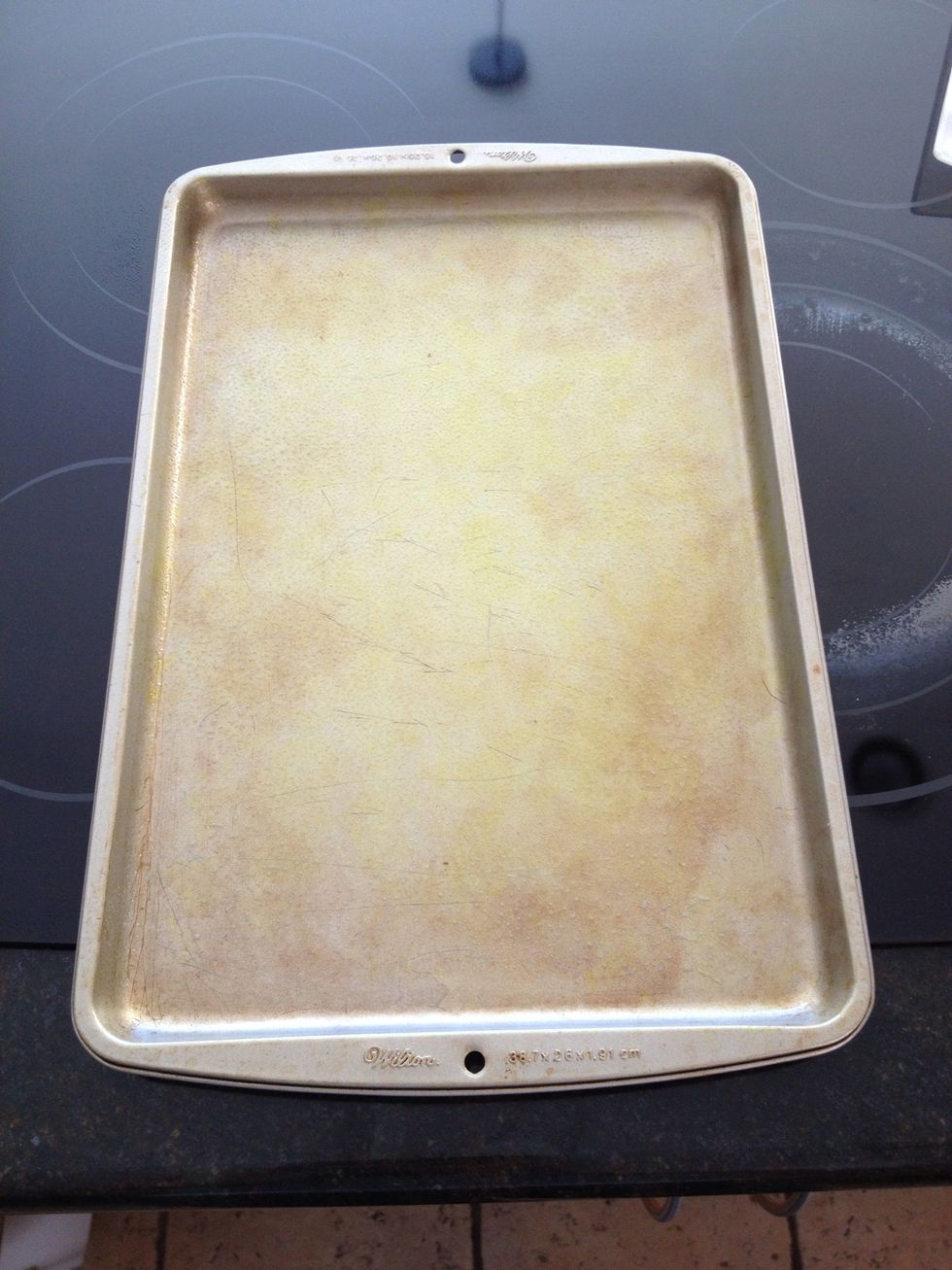 Grease baking sheet, I used Pam but almond oil works too.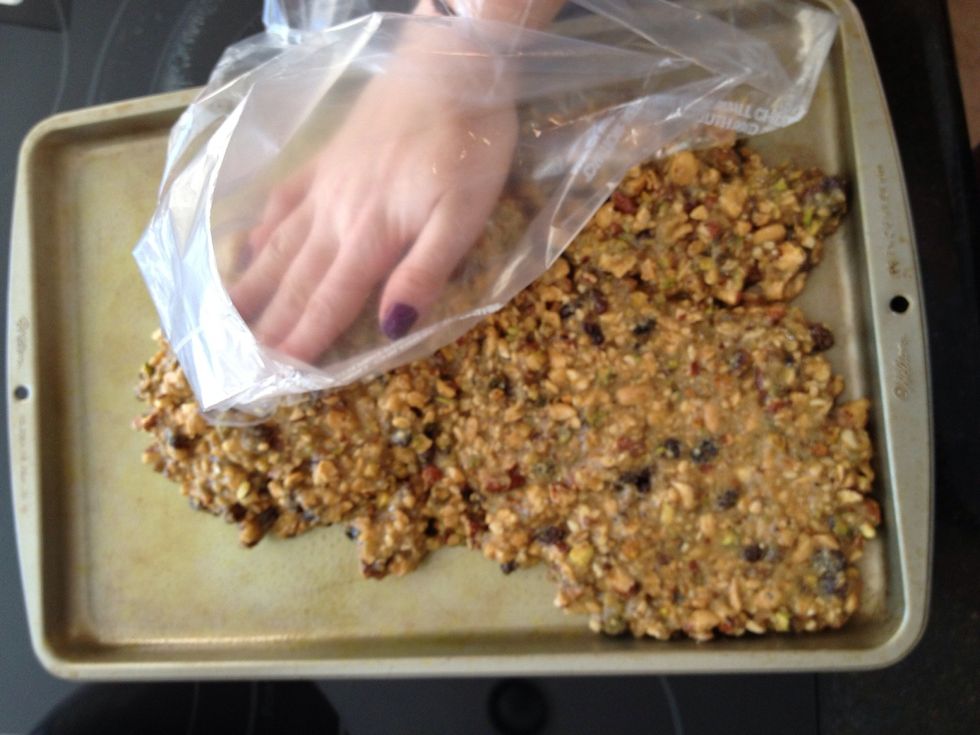 Spread mix flat onto sheet. A plastic bag works well so you can use your hands rather than a spoon.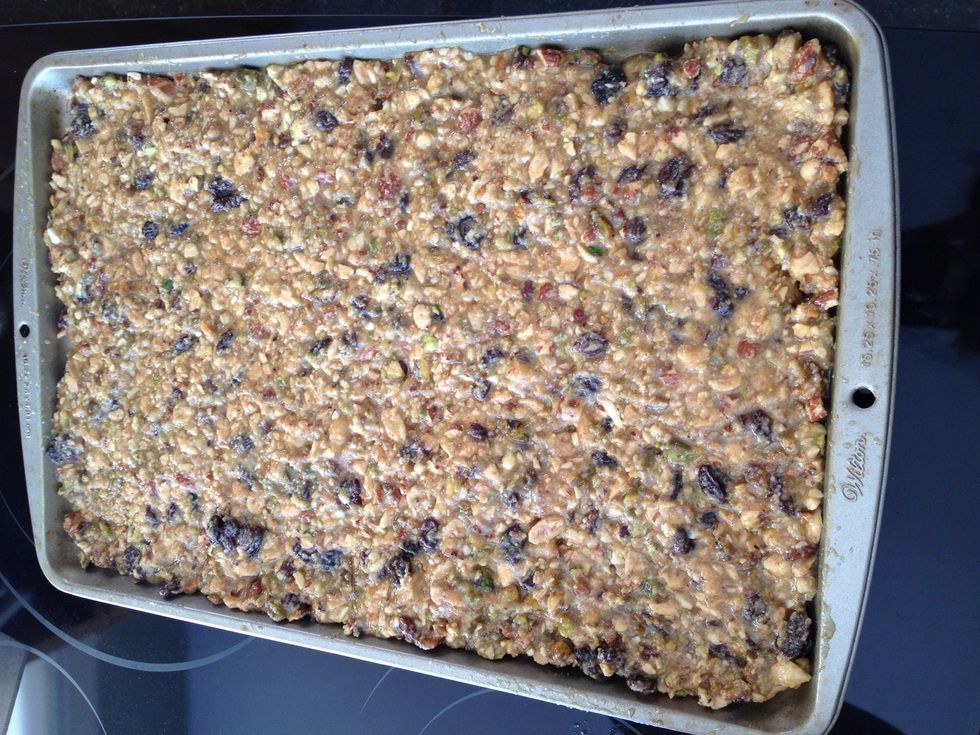 It should look like this.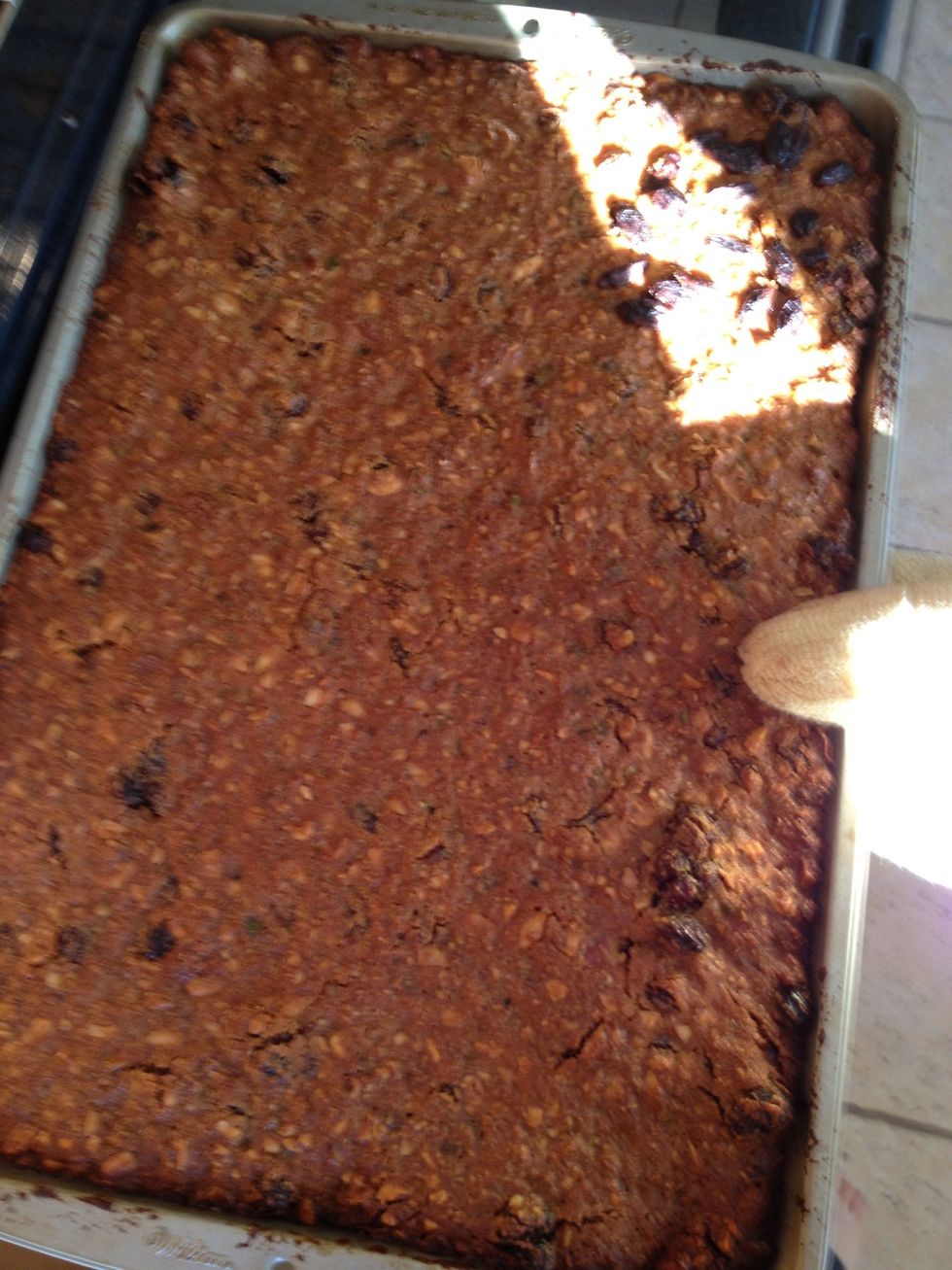 Bake at 350 for about 25-30 until edges are just brown. Be careful not to overcook or the edges will burn quickly.
Wait until cool to cut into bars or crumble into a paleo granola. Enjoy!
The creator of this guide has not included ingredients