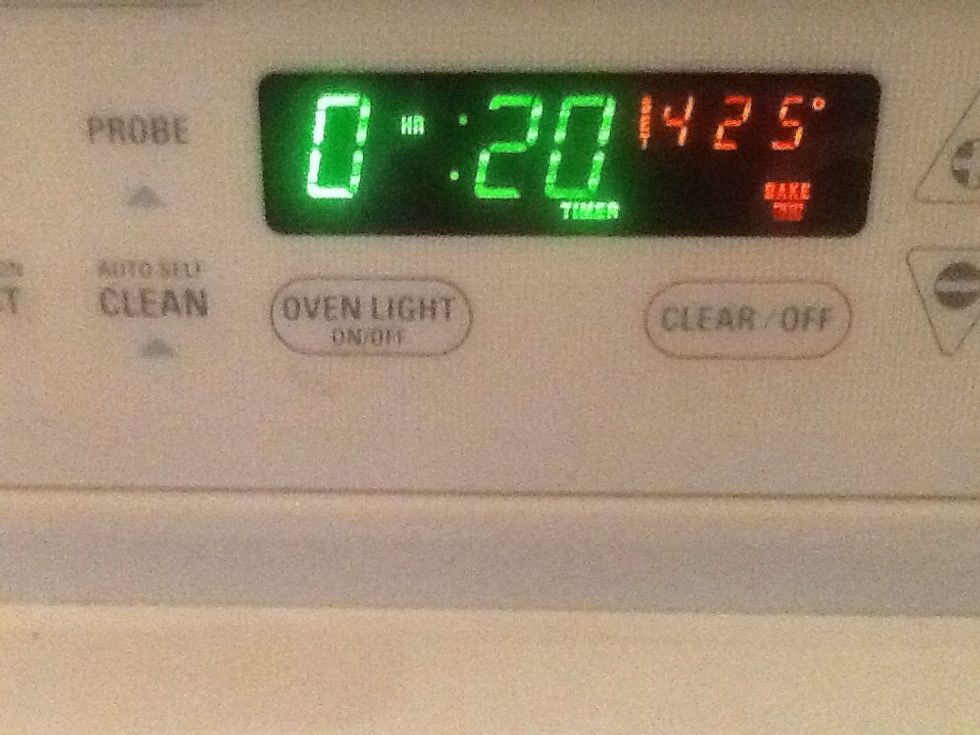 Preheat oven to 425°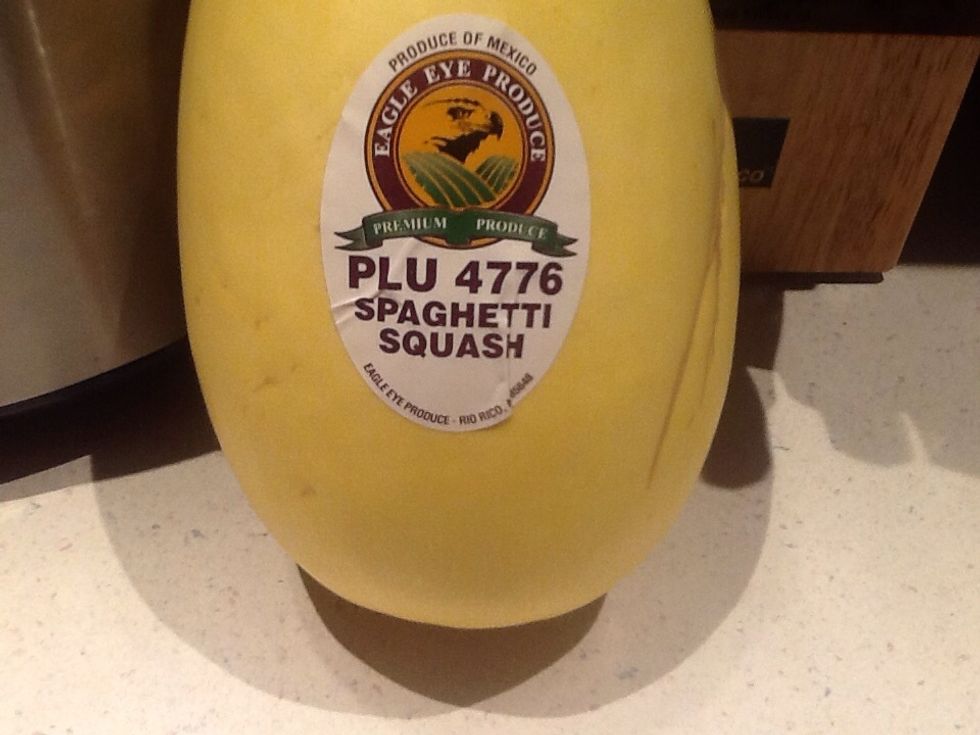 Cut the squash in half.
Scrape out the seeds.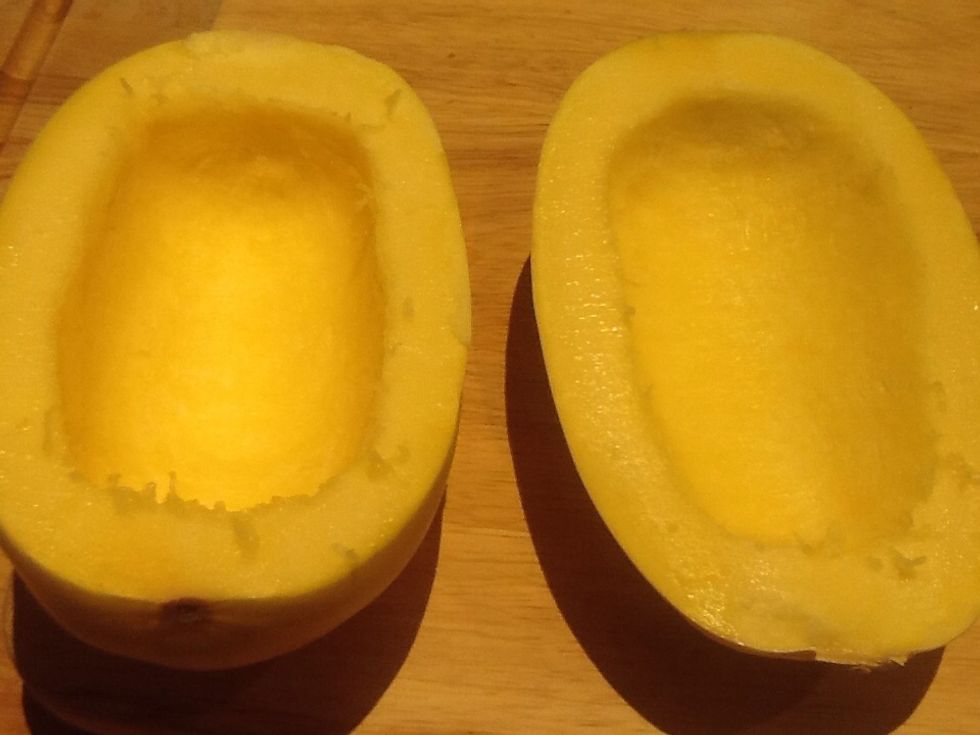 They look like this when ready for the oven.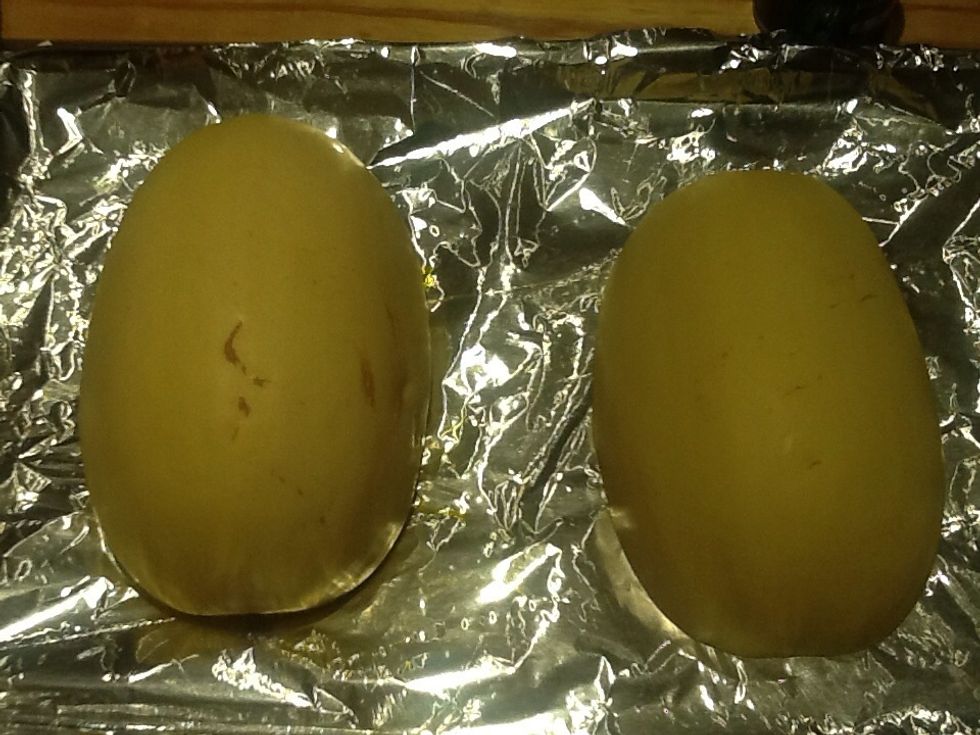 Place bowl down on cookie sheet. Bake 20 minutes.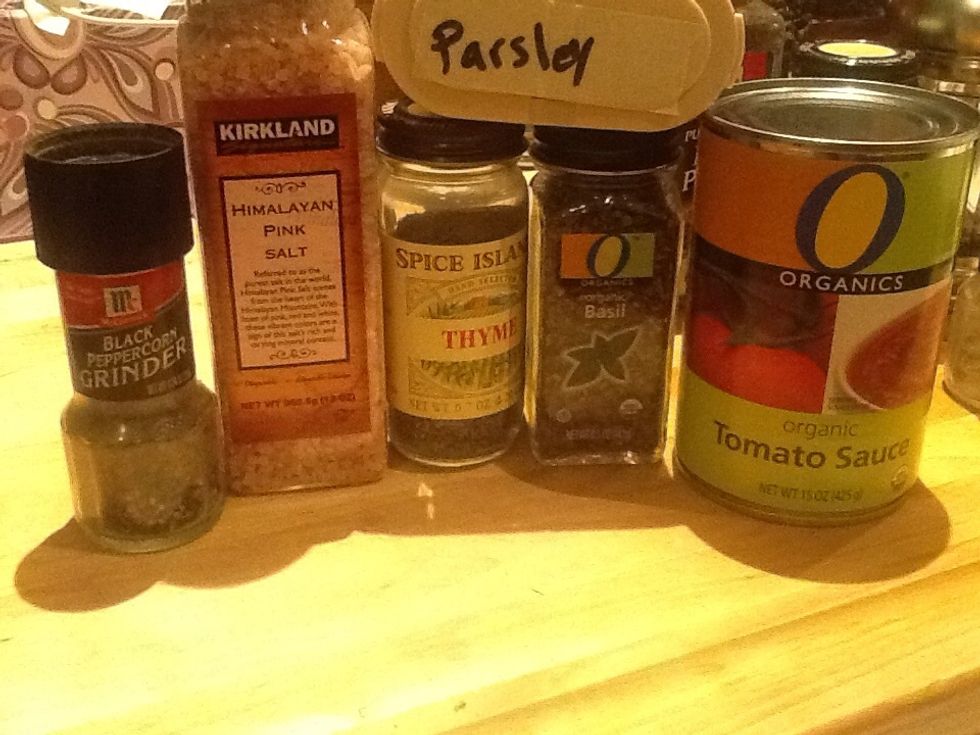 Mix the spices.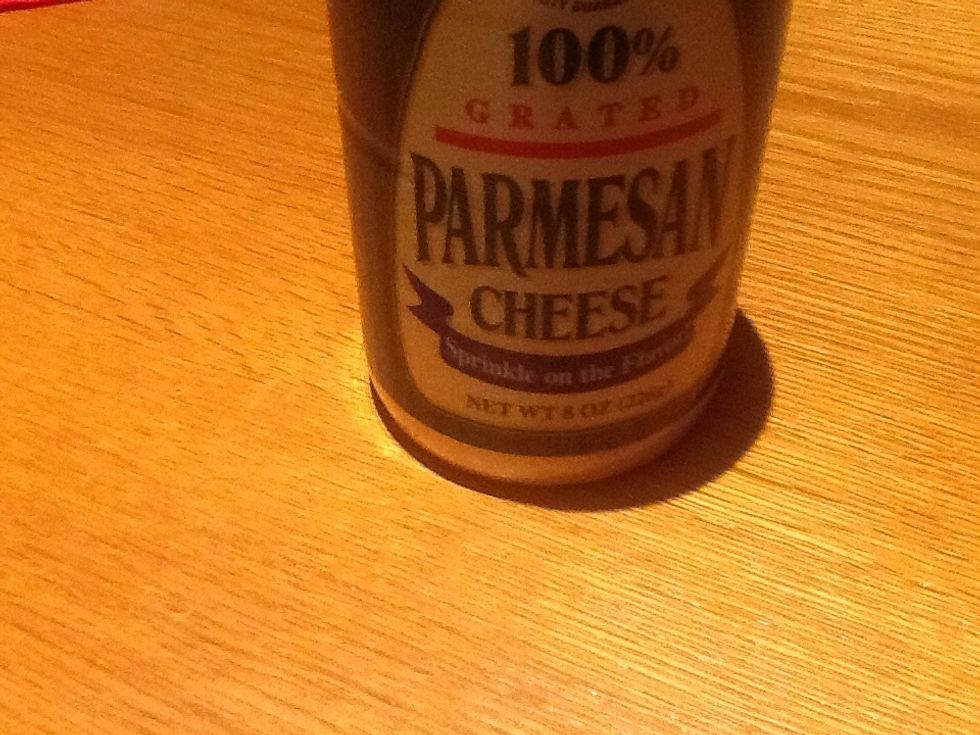 Optional Parmesan cheese.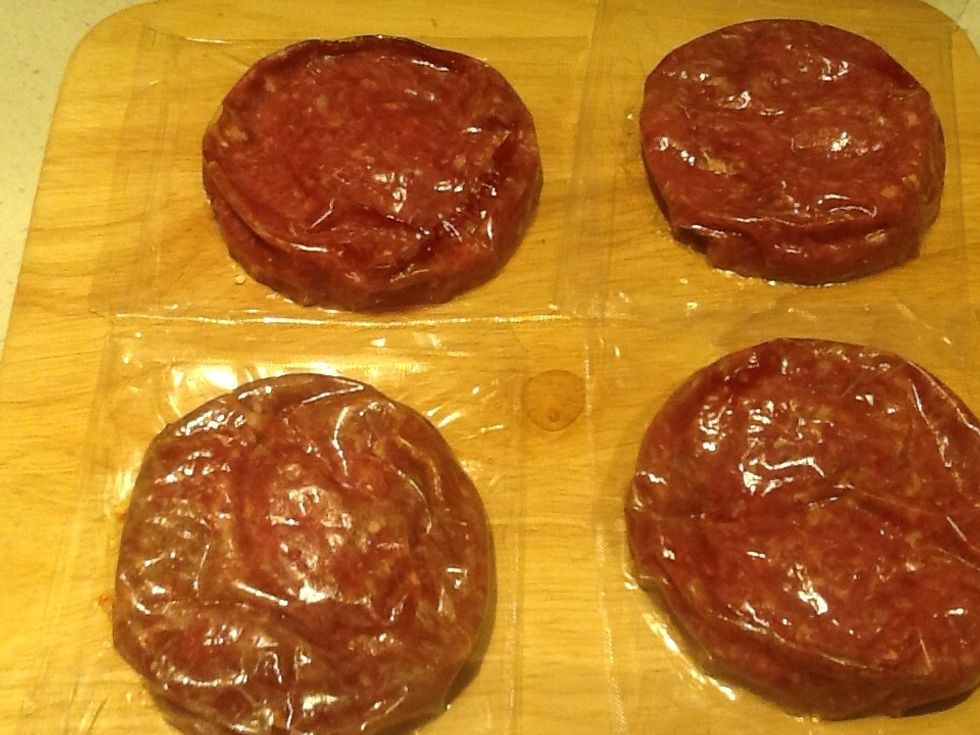 This is Sommers grass fed ground beef. There are many places to get grass fed ground beef. I have seen it at farmers markets.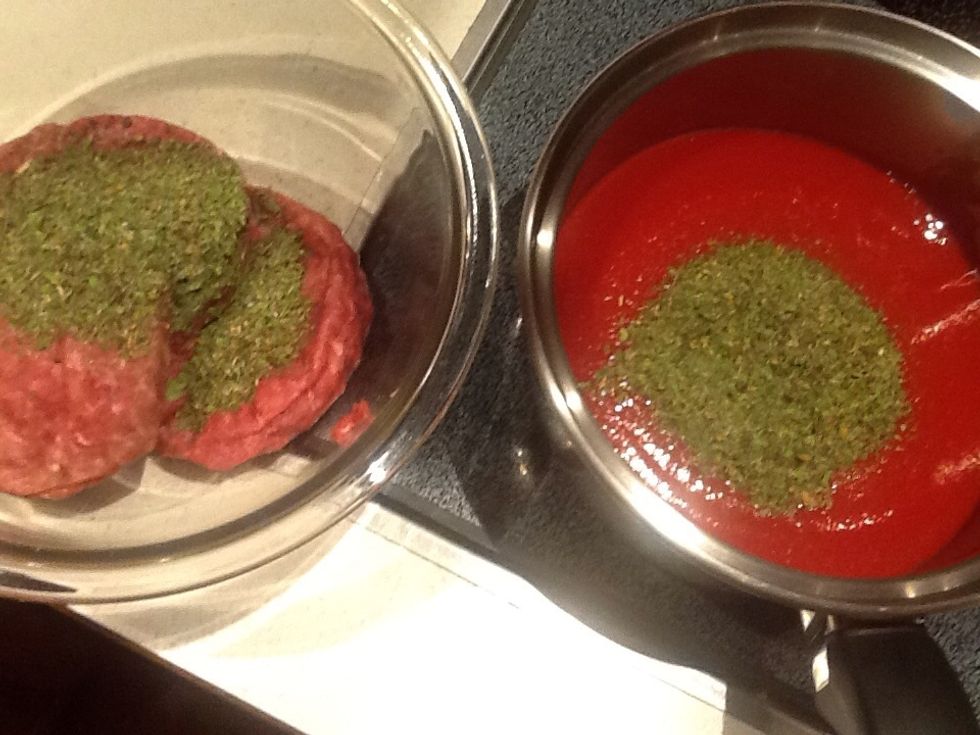 Use 1/2 the spice mix in the beef and 1/2 in the sauce. Heat the sauce over low heat.
Prepare a pan with oil, I use bacon grease.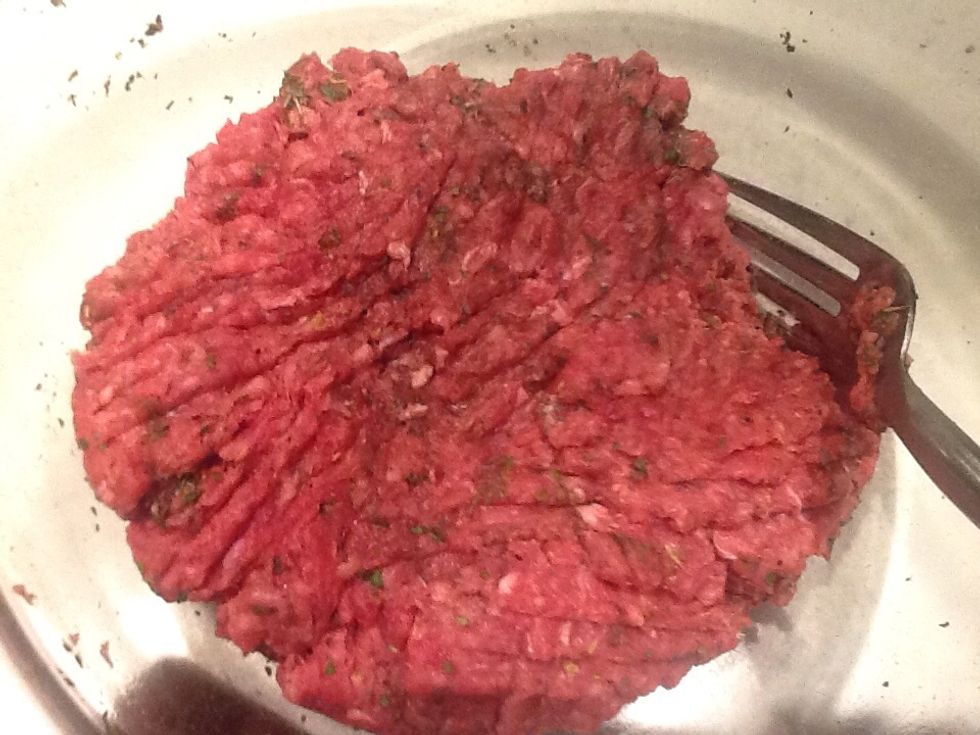 When the spices are mixed in, divide in 12 equal parts, roll into balls.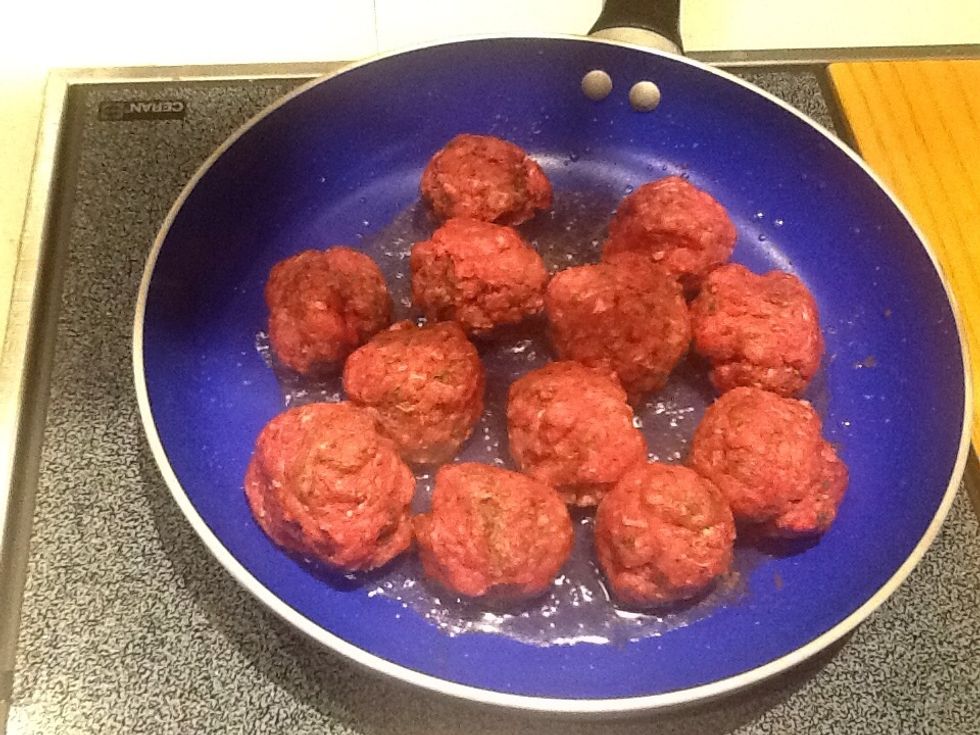 Fry in bacon grease.
Turn the oven down to 350°. Fork the squash and place equal amounts in 12 greased silicone muffin cups.
Equal out and make a dip in each cup.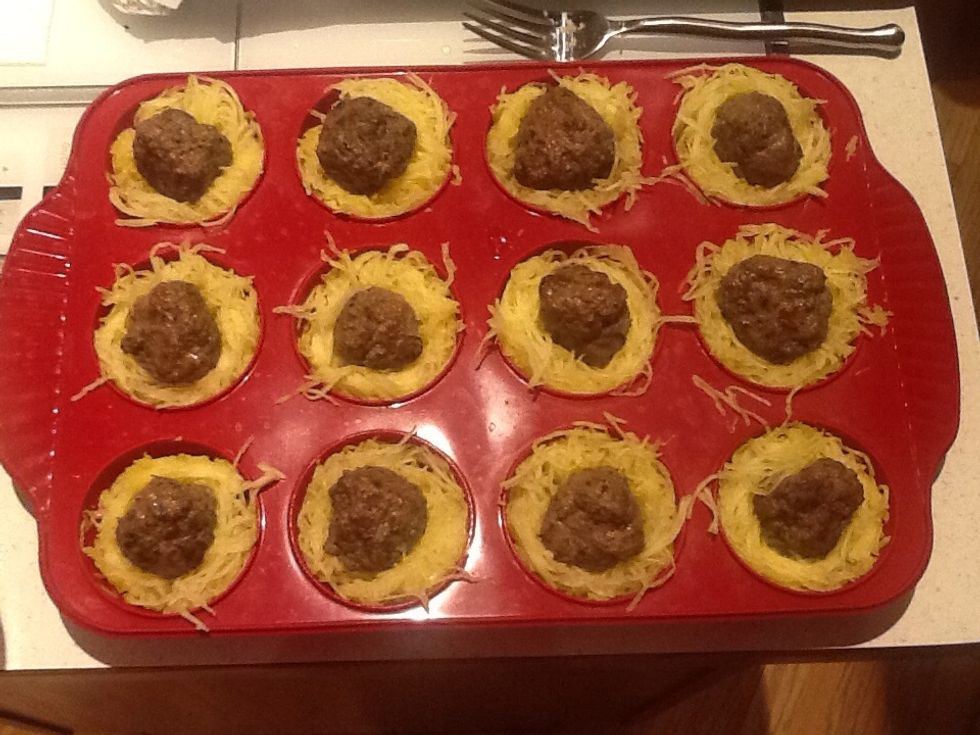 When cooked, center a cooked meatball in each cup of spaghetti squash.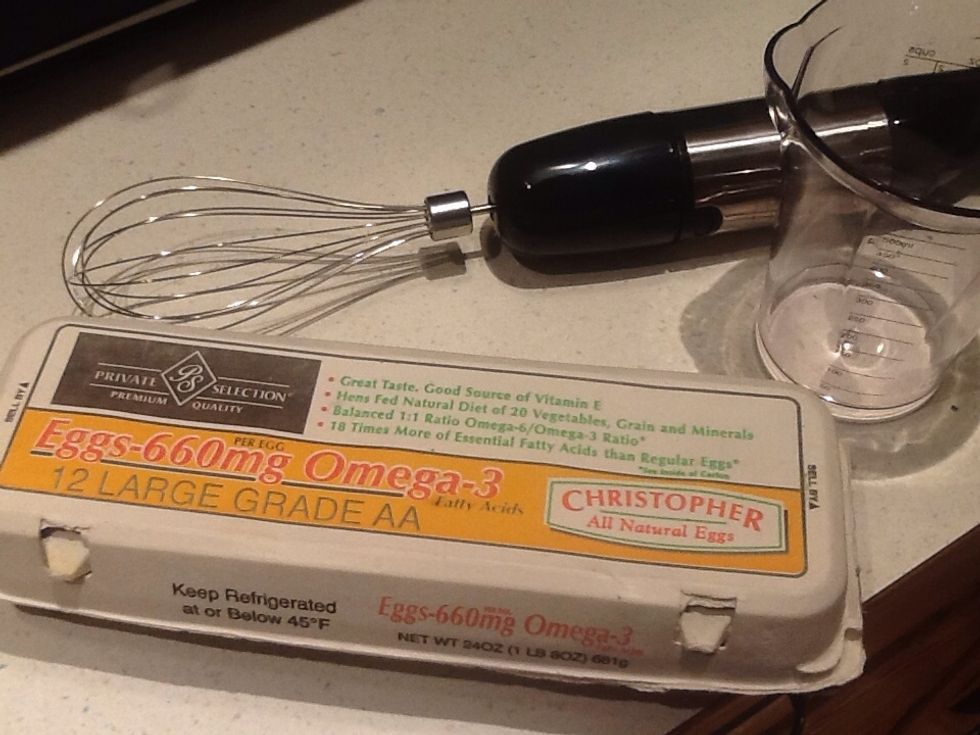 Separate 3 eggs. Set the yokes aside (to make ice cream later, optional:)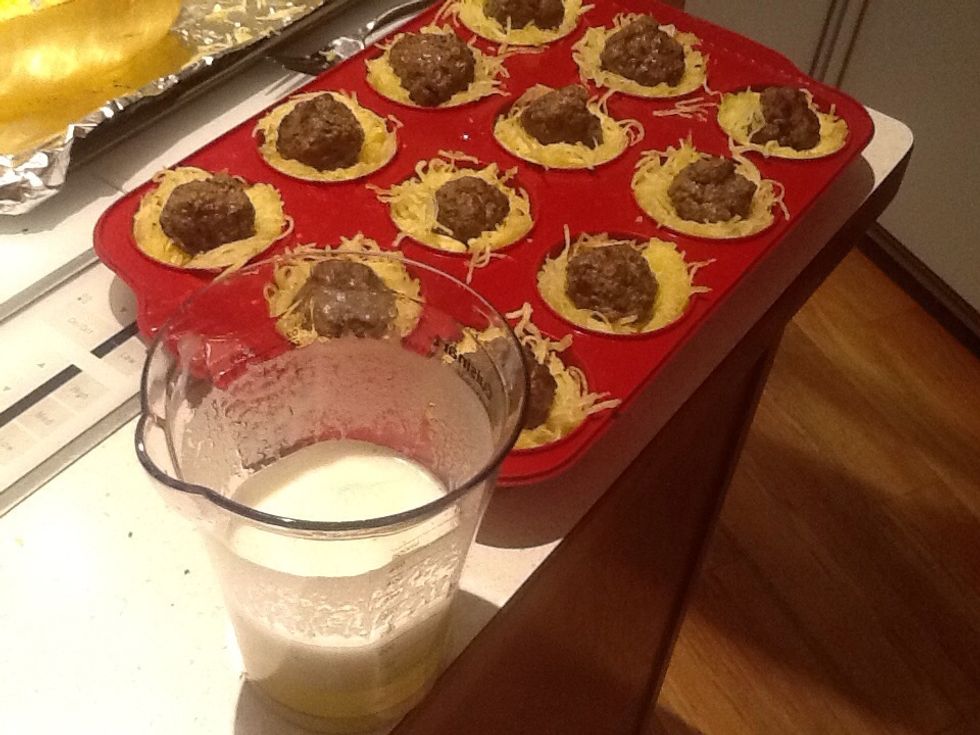 Whip the egg whites and spoon some in each cup.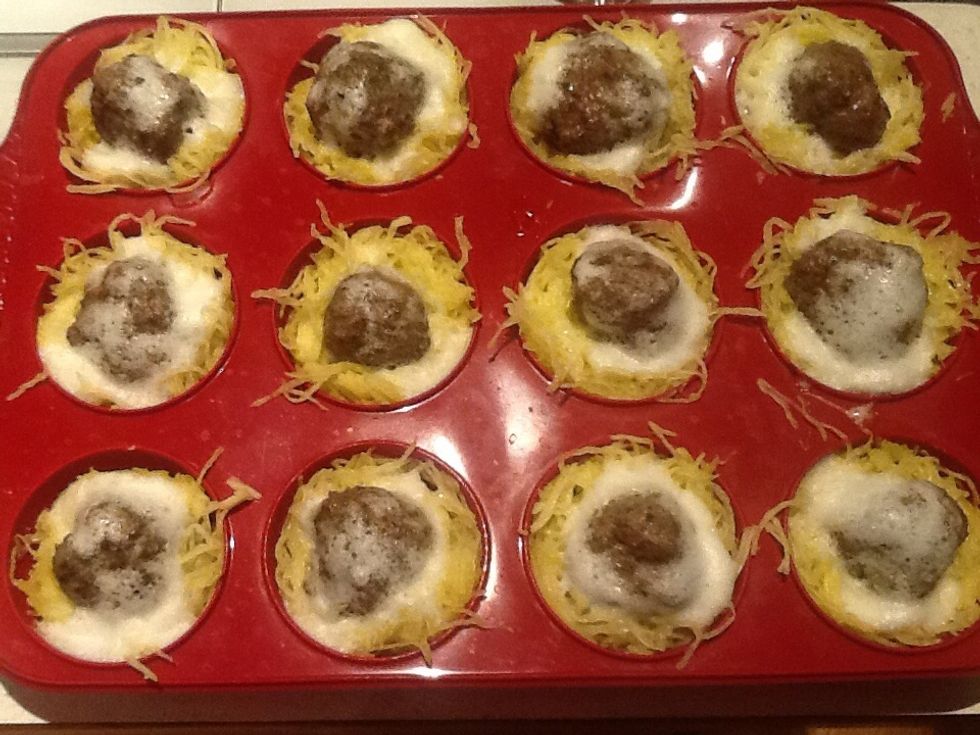 I whipped the white a lot, so mine looked a little foamy.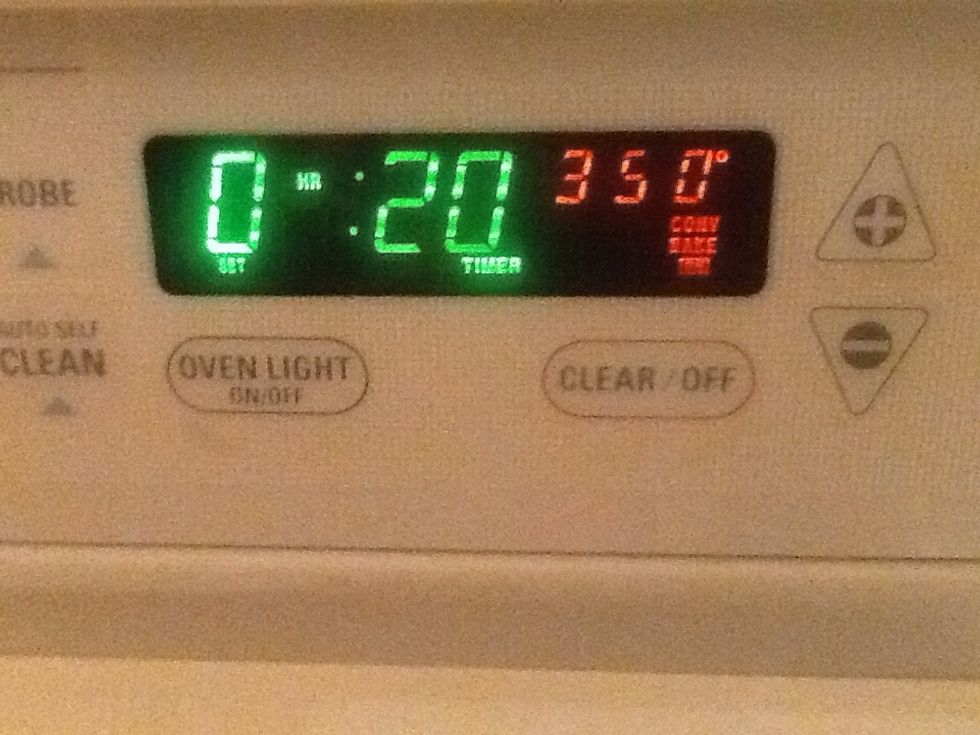 Bake in the oven at 350° for 20 minutes.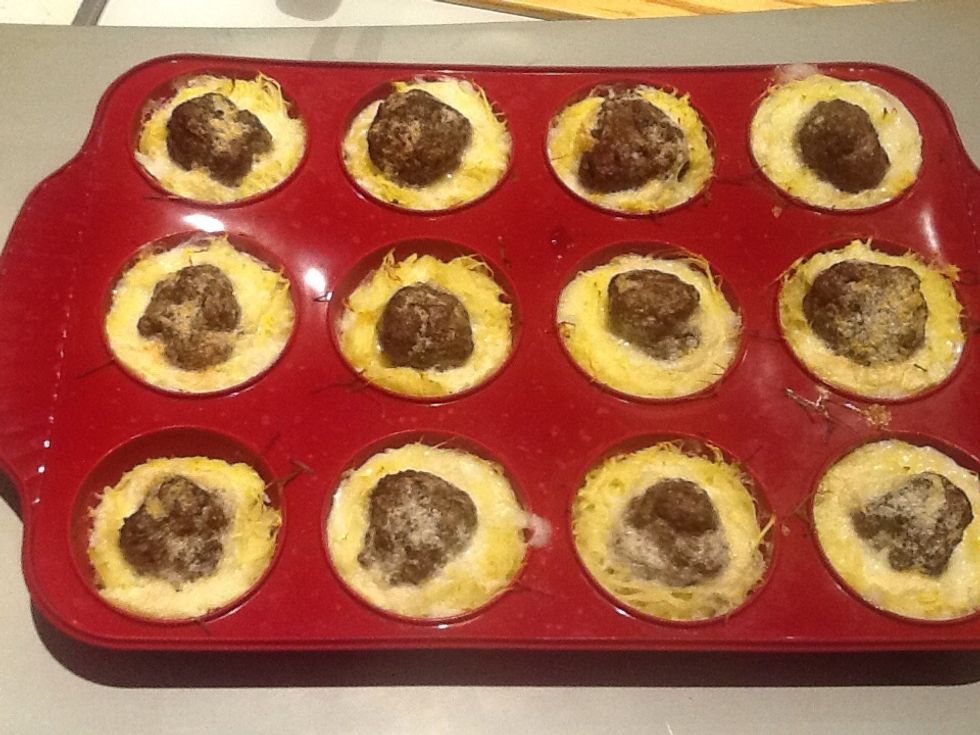 This is how it looks done.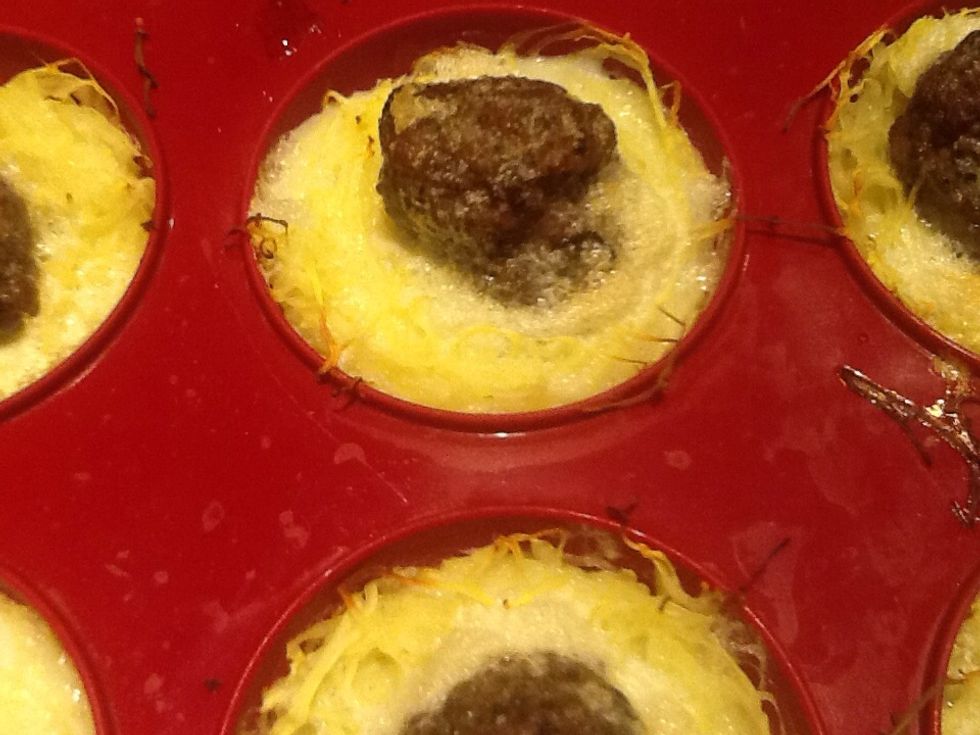 Spaghetti and meatball cup.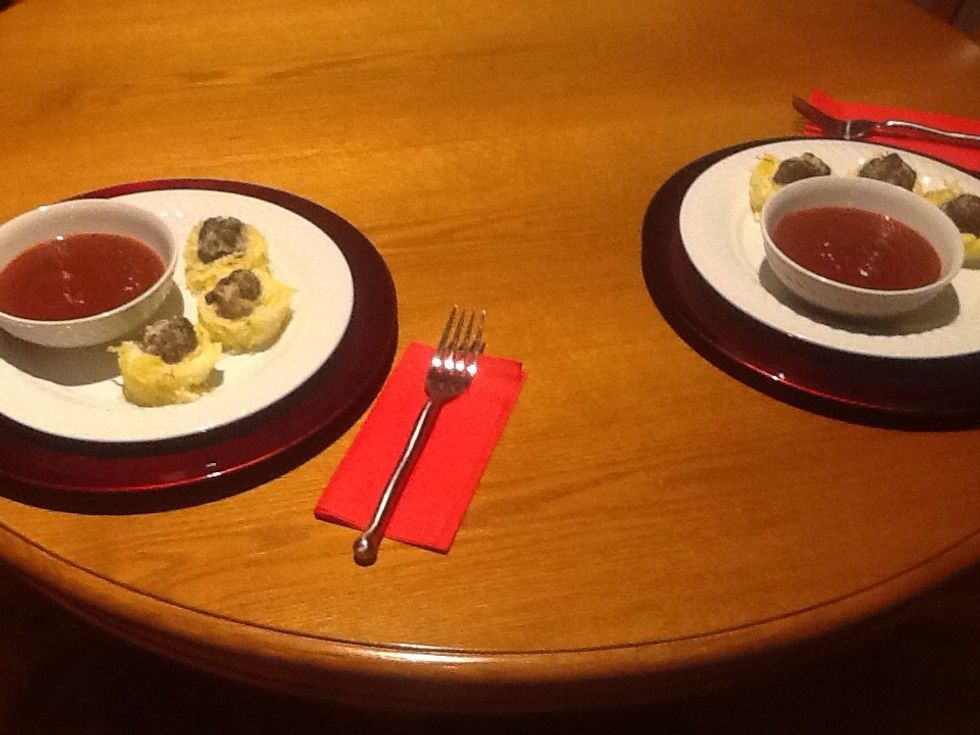 This is a beautiful and delicious dinner.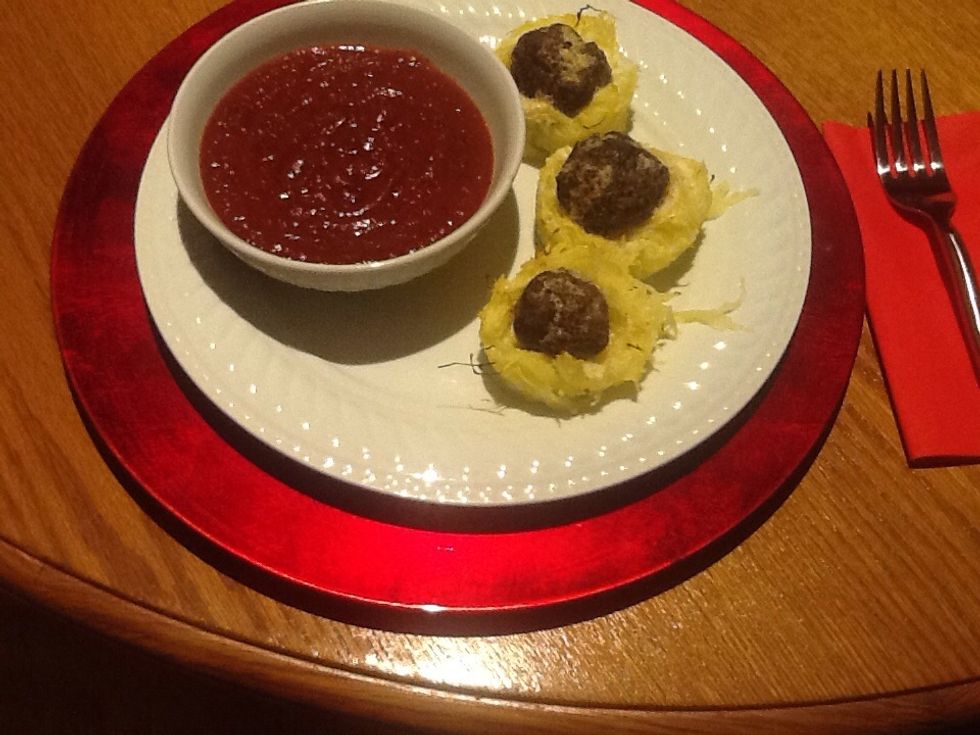 You can dip in sauce or pour it on top.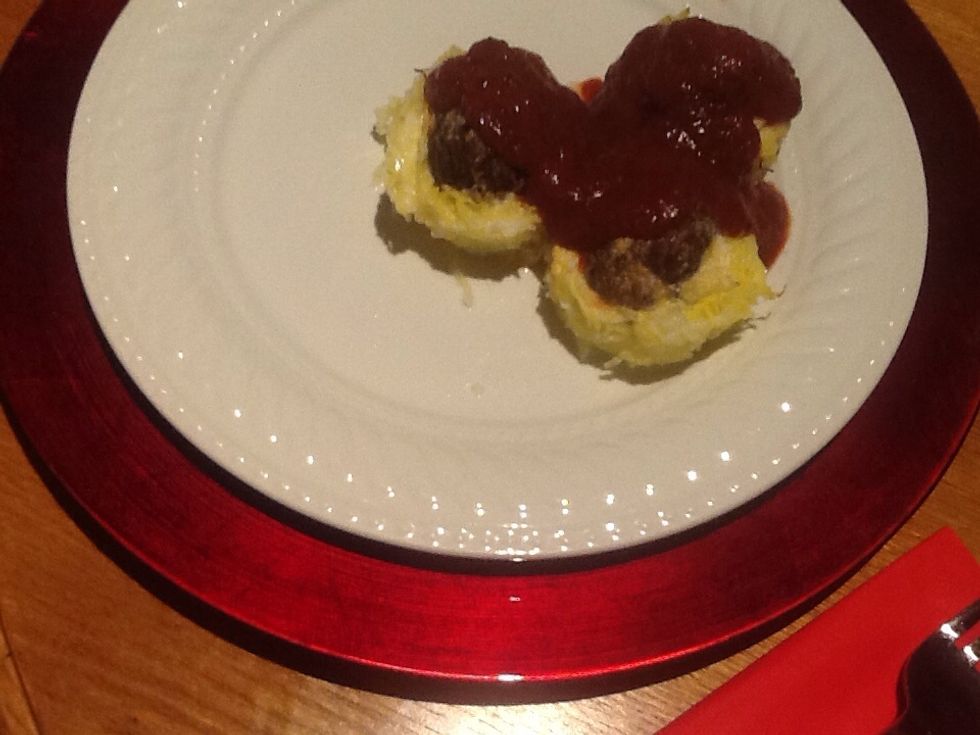 I like the sauce on top with Parmesan cheese.
1.0lb Grass fed ground beef
Spaghetti Squash
3.0 Egg Whites
16.0oz Tomato sauce
2.0tsp Basil
2.0tsp Thyme
1.0tsp Salt
1.0tsp Pepper
1.0Tbsp Parsley
1.0Tbsp Bacon grease
Parmesan Cheese (optional)
Coconut oil to grease muffin cups
If I can do it, so can you.