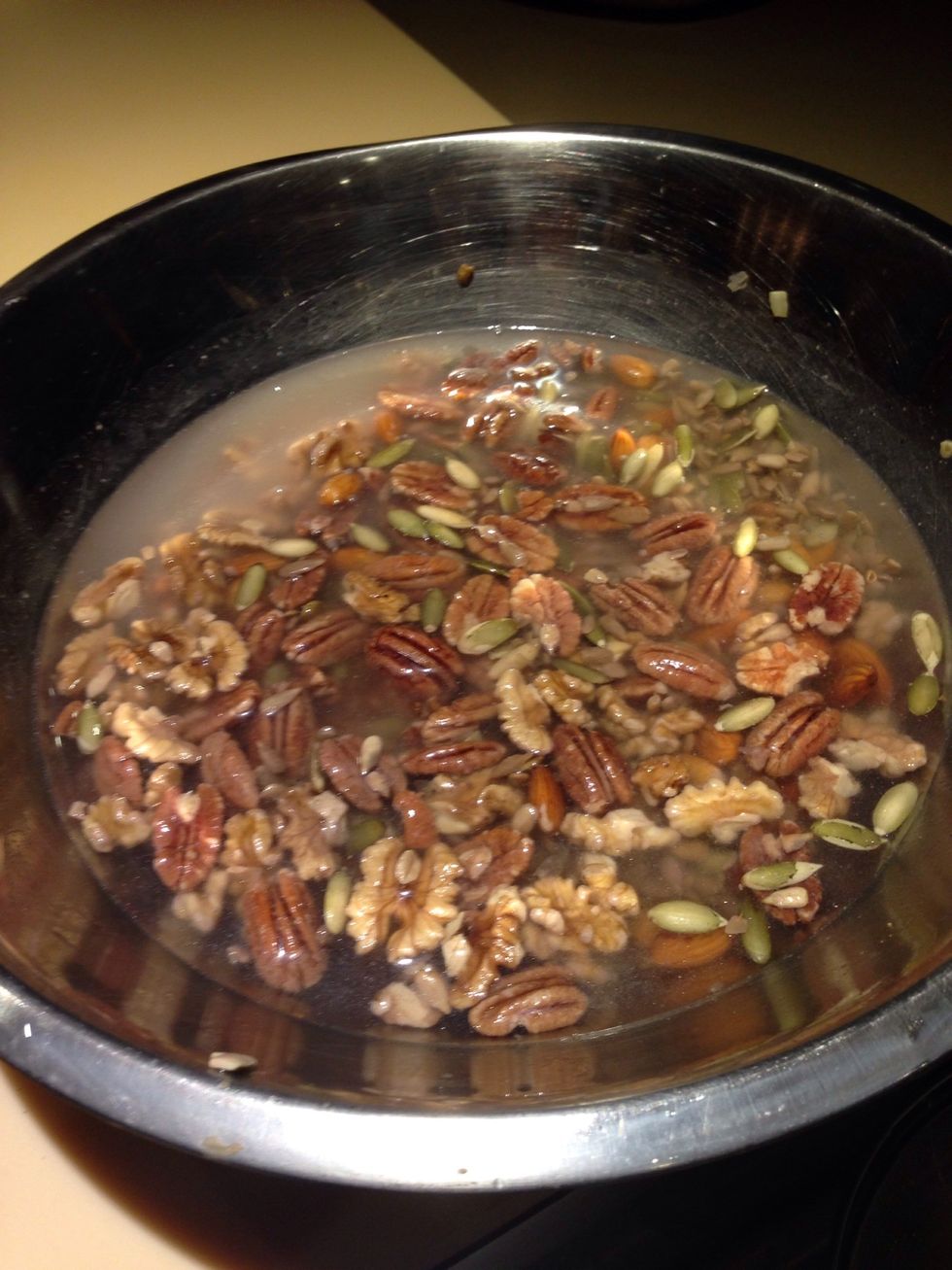 Combine all the nuts and seeds in a large bowl. Cover with water and add a pinch of salt. Cover with a cloth and soak overnight 8-12 hours. If you want to soak longer, change water daily (3 days)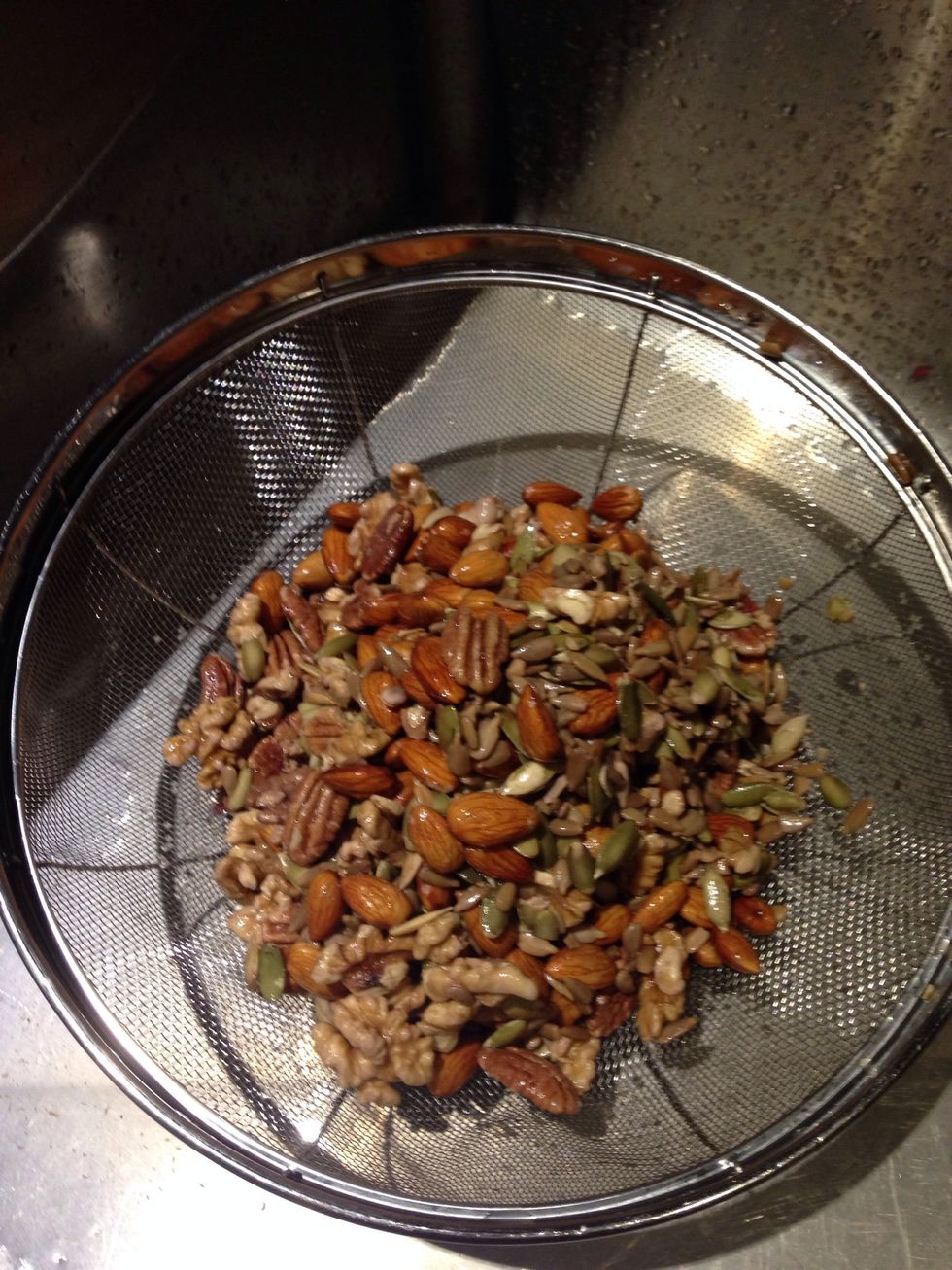 Drain and rinse with fresh water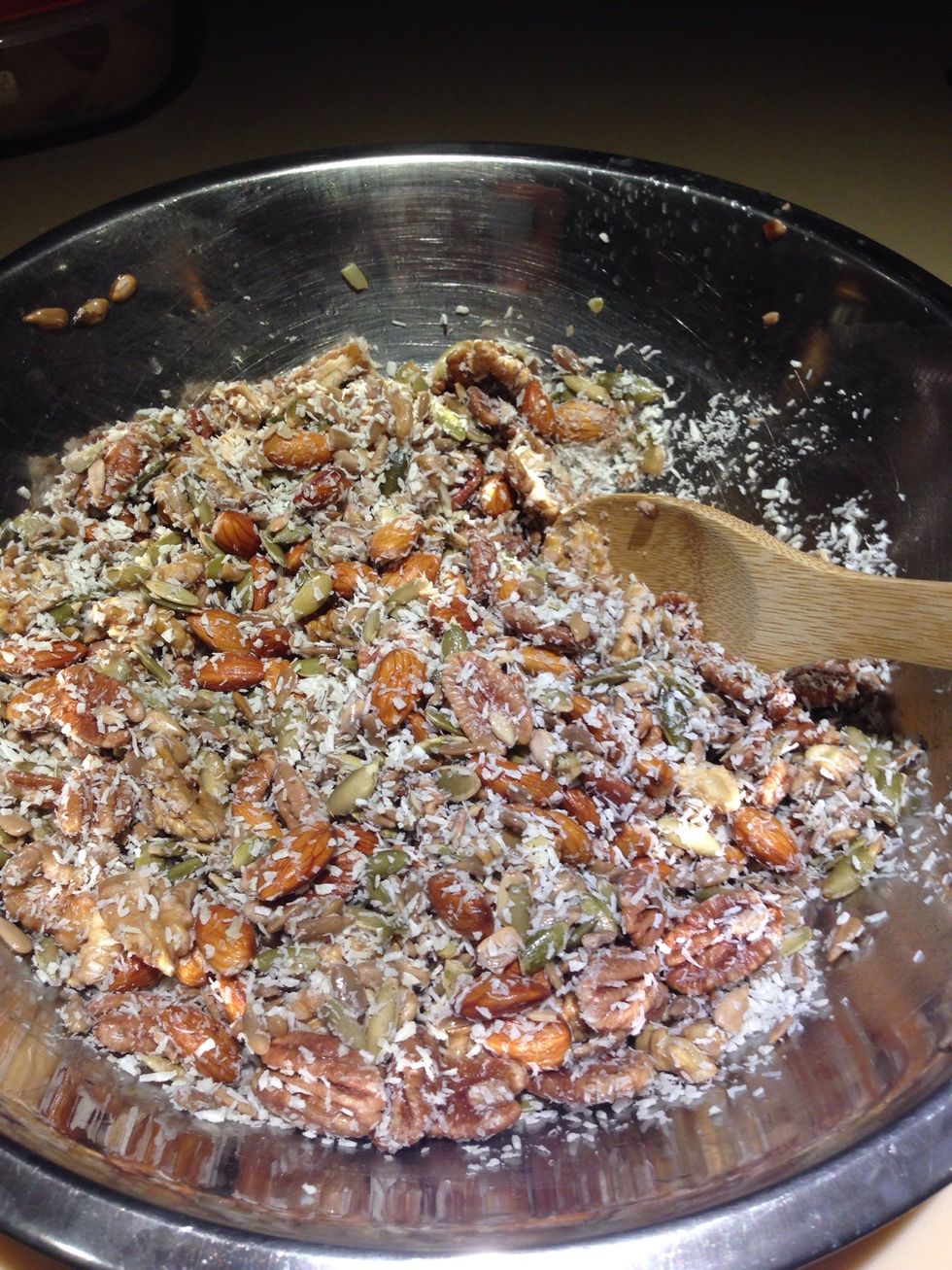 Preheat oven to 325. Combine coconut with the rinsed and drained nuts.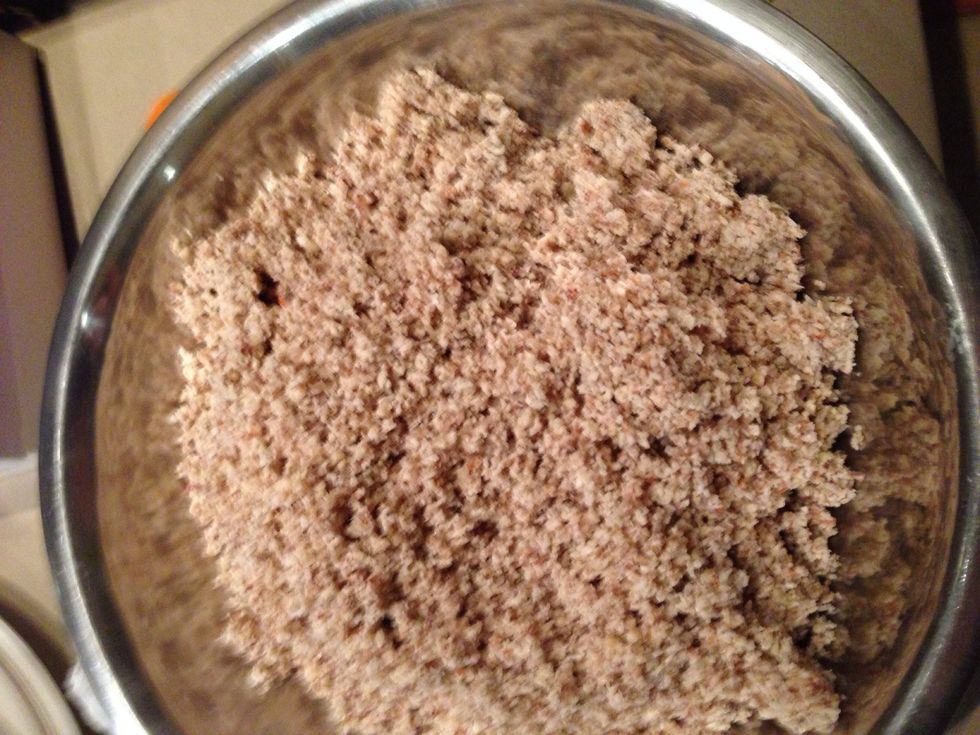 Pour into a bowl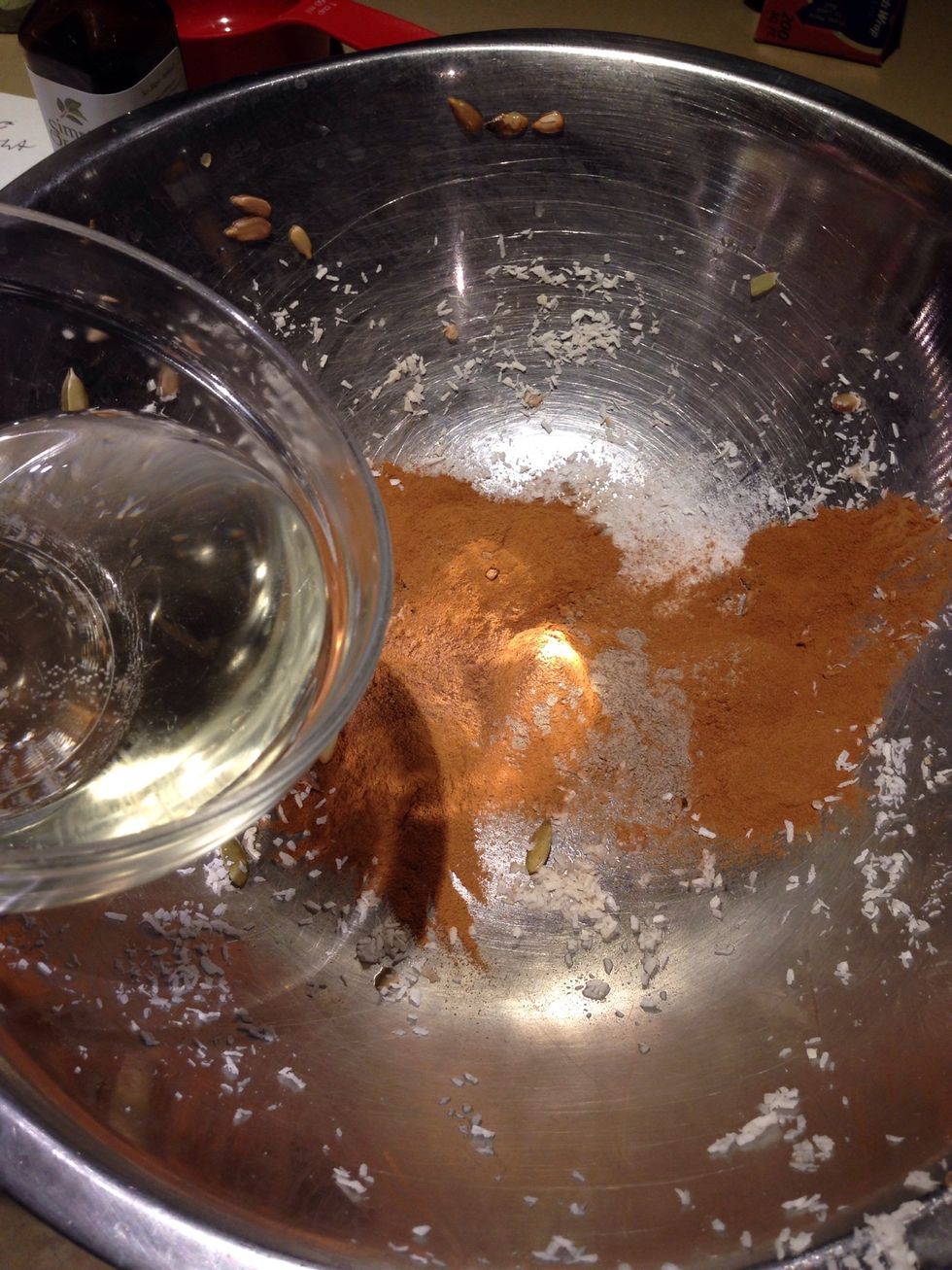 In your original bowl or another bowl, combine spices, oil, salt, vanilla and maple syrup.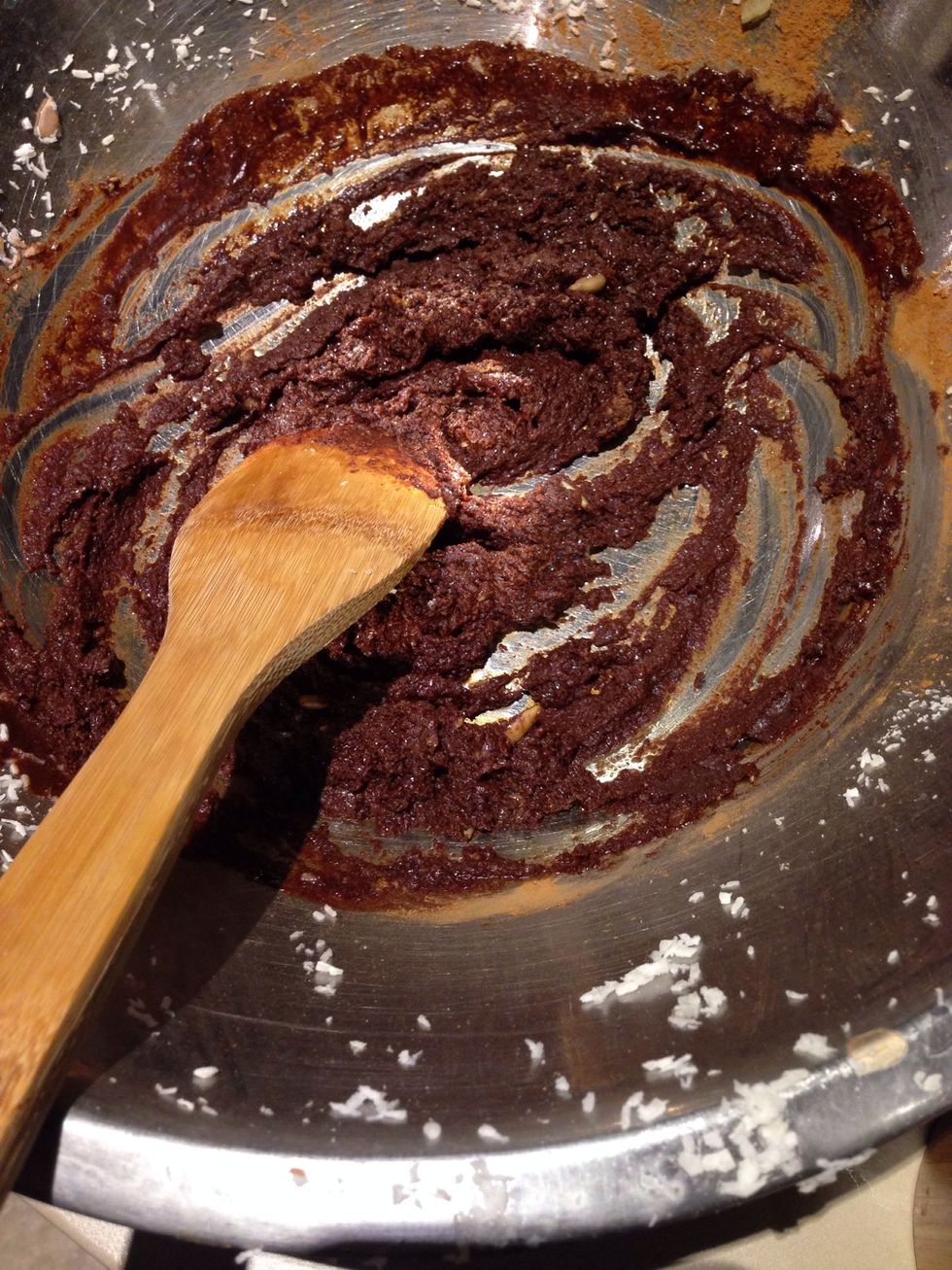 Mix the spices and oil and sweetener. The. Pour the but mixture into this and combine well.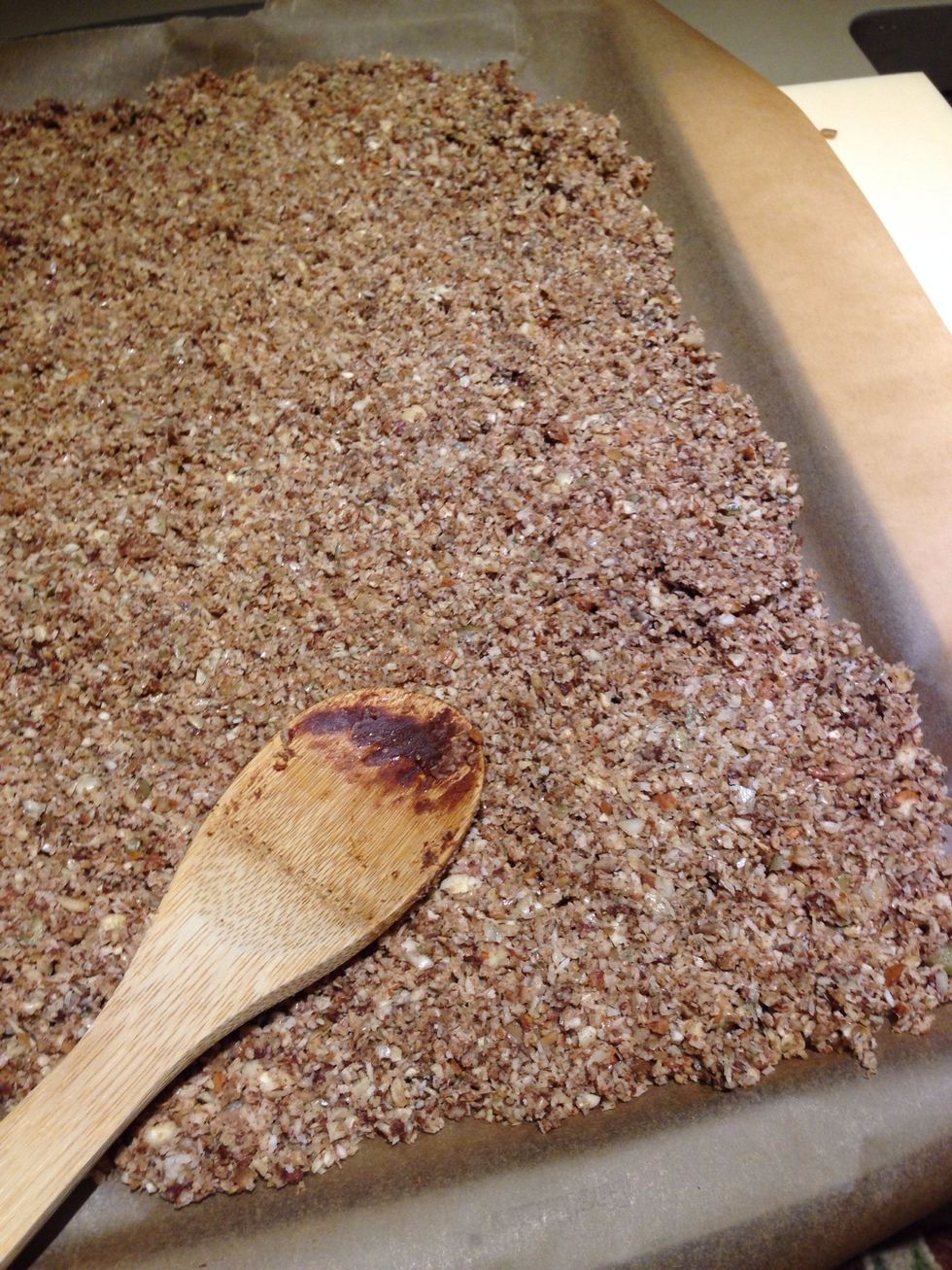 Pour out the granola onto two parchment lined cookie sheets and pat down so that they have a chance to stick during the baking.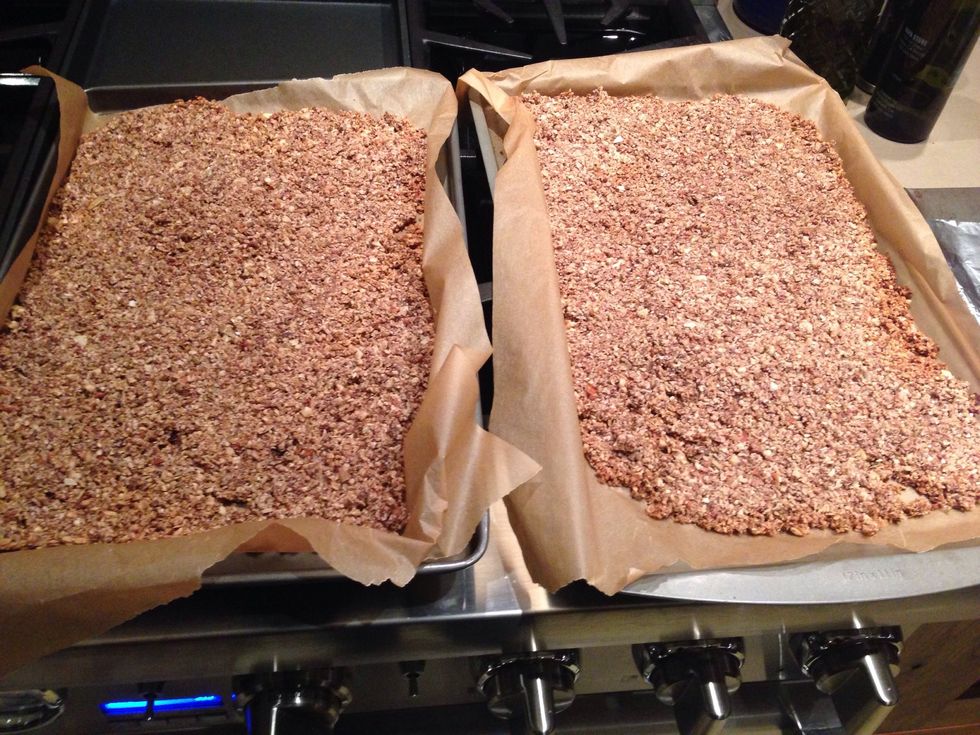 Bake at 325 for about 40 minutes, rotating the trays halfway through.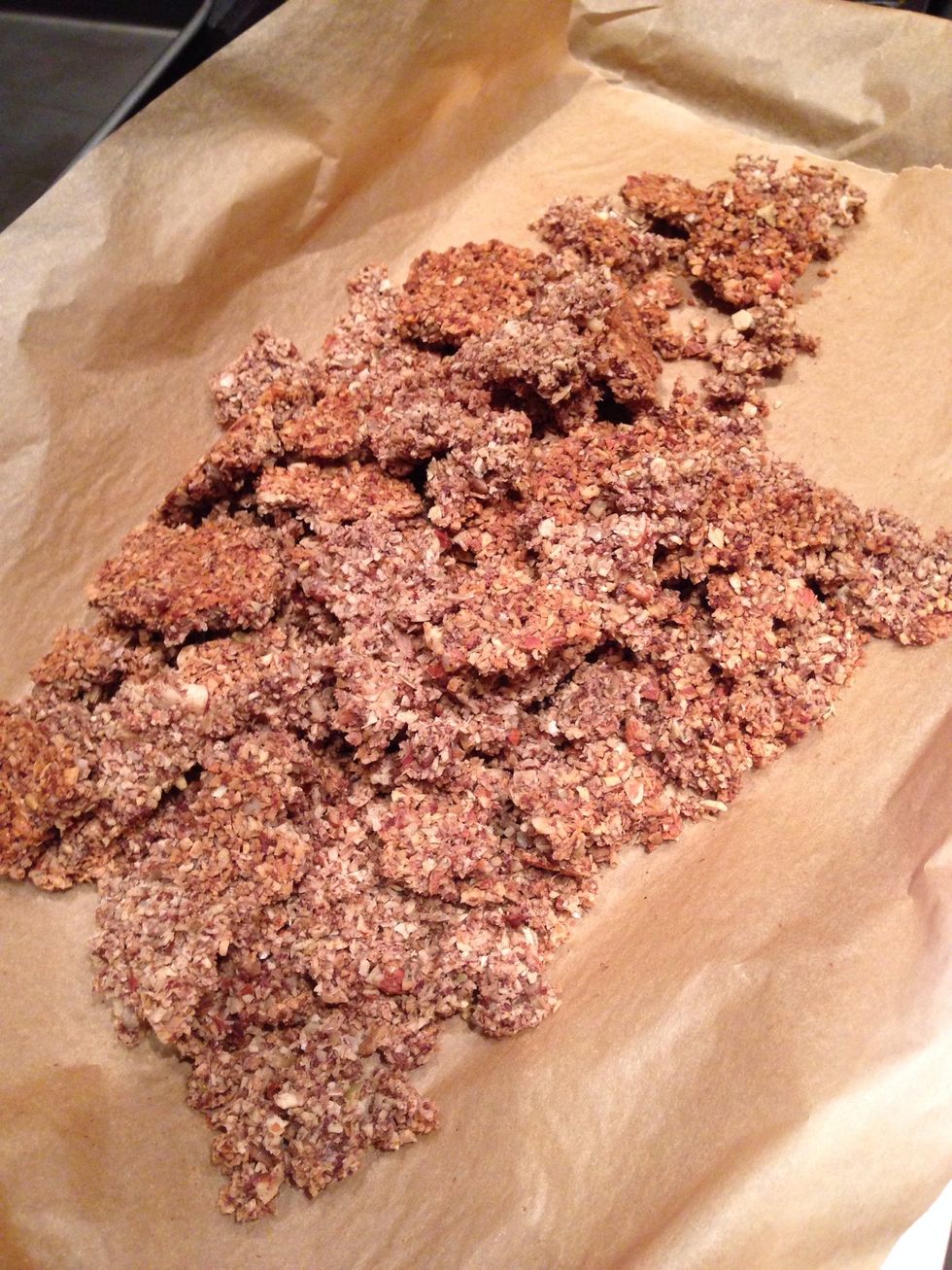 Remove from oven when they are golden and dry to the touch. Break into chunks and mix with the fried fruit.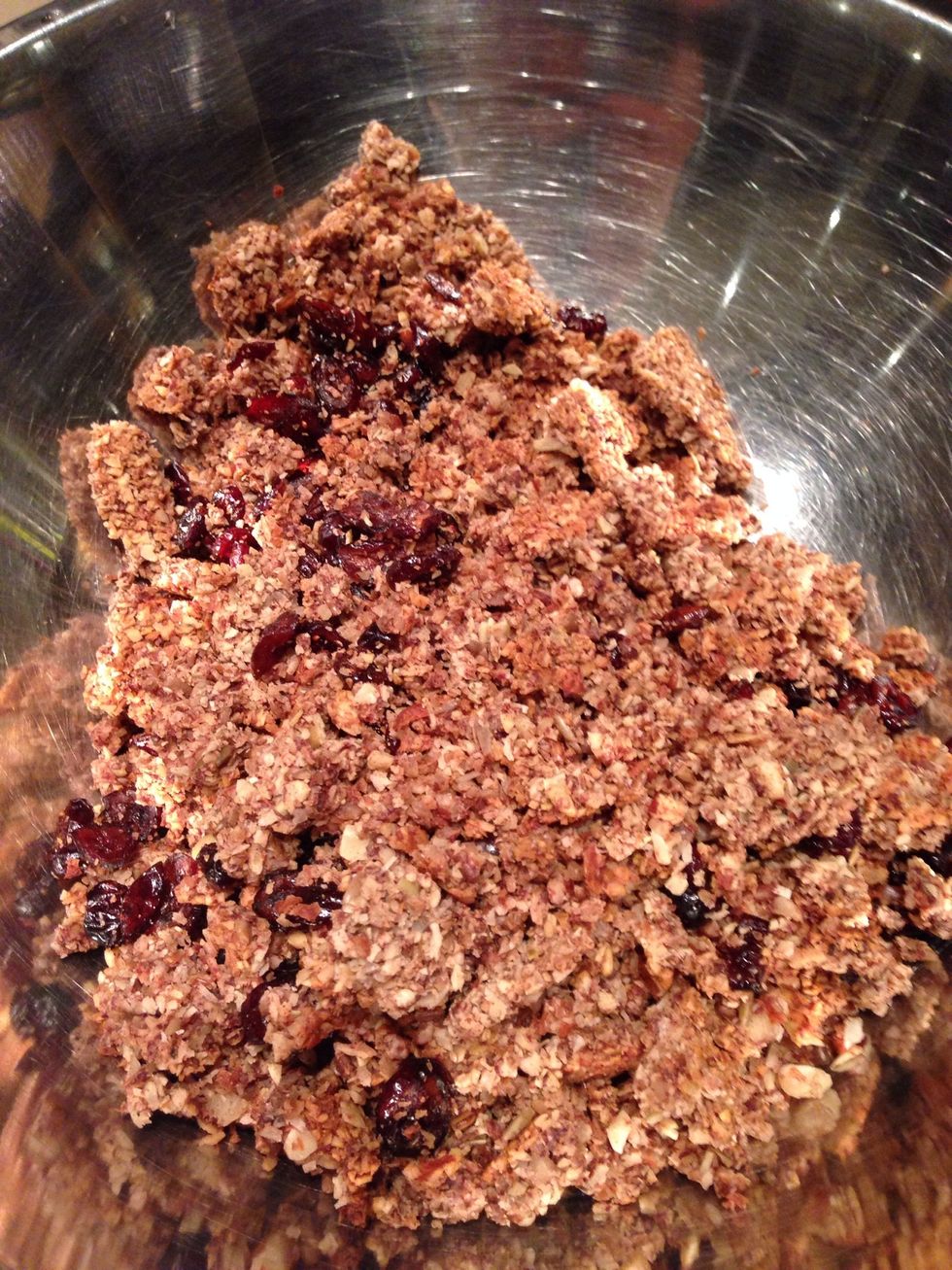 Mixing the fruit and granola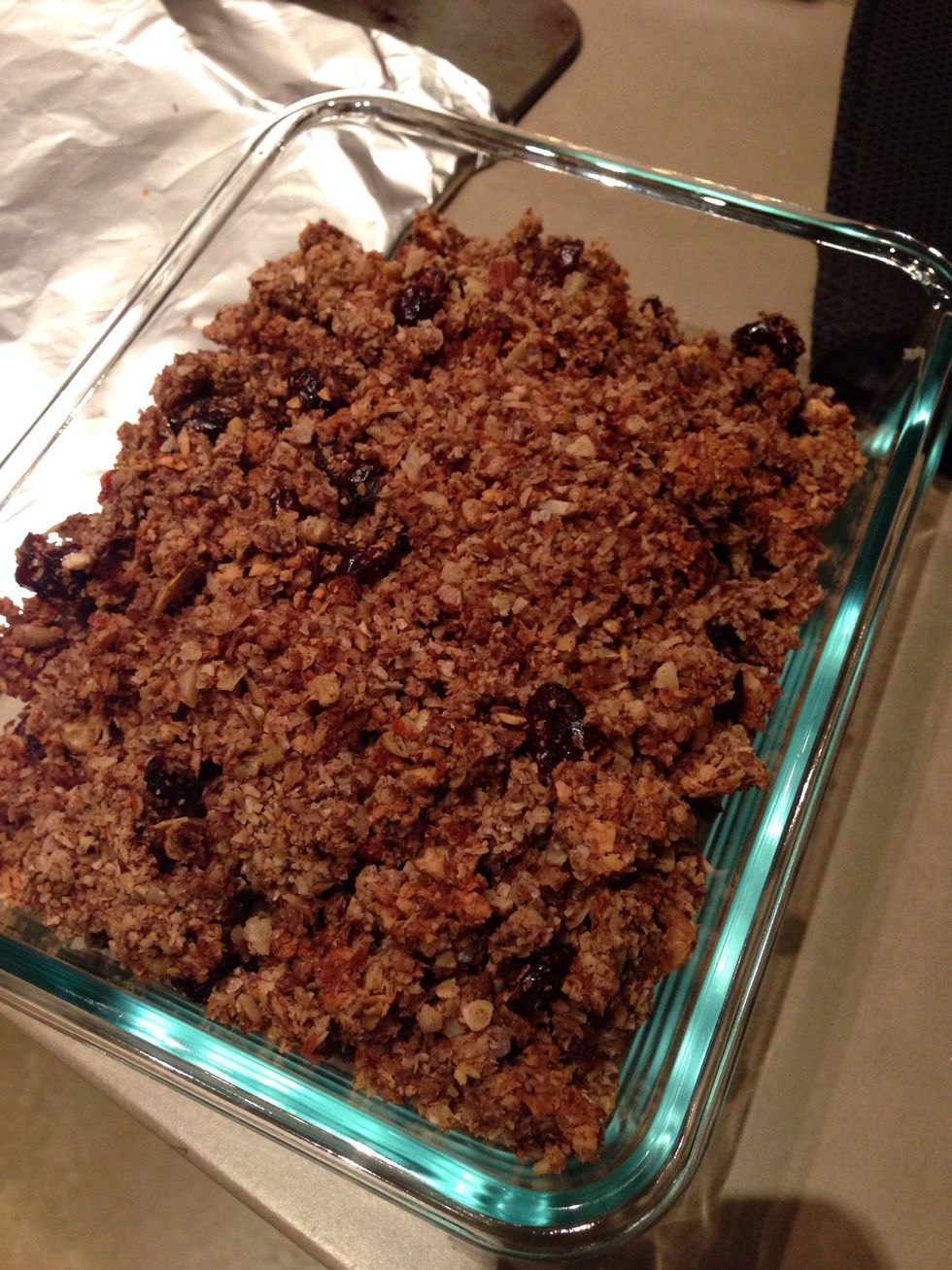 Store in a glass container or...
Divide and freeze half...
2.0c Flaked coconut medium
1.0c Almonds
1.0c Walnuts
1.0c Pecans
1.0c Sunflower seeds
1.0c Pumpkin seeds
1.0c Hazelnuts
1.0c Raisins or dried cranberries
1/2c Coconut oil or butter
1.0tsp Salt
4.0Tbsp Cinnamon
1/2tsp Nutmeg
1/2tsp Cardamom
2.0tsp Vanilla
4.0Tbsp Maple Syrup