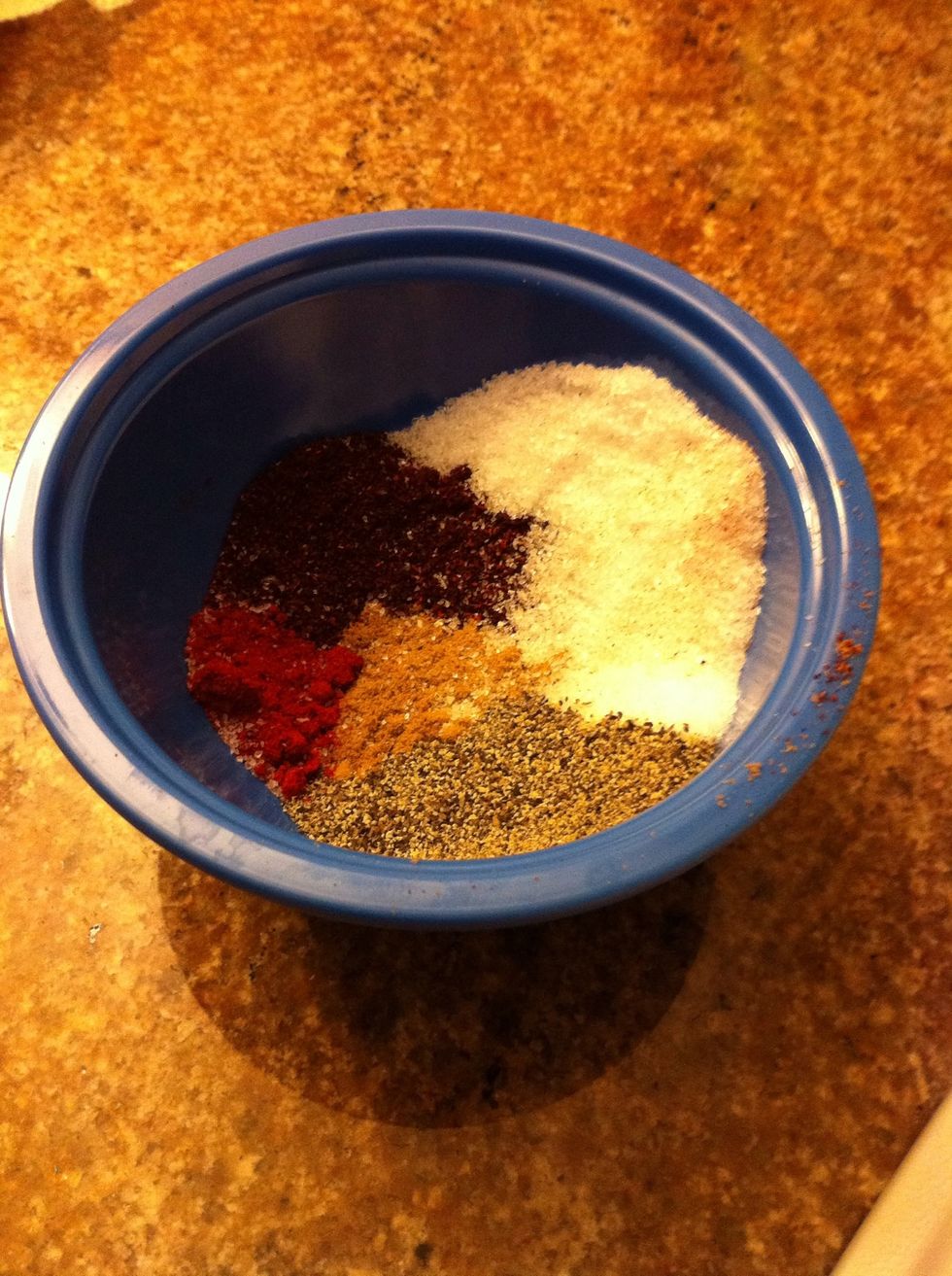 Put your crockpot on high and then start with a spice mix. Just get each spice and throw it into a bowl and mix it up.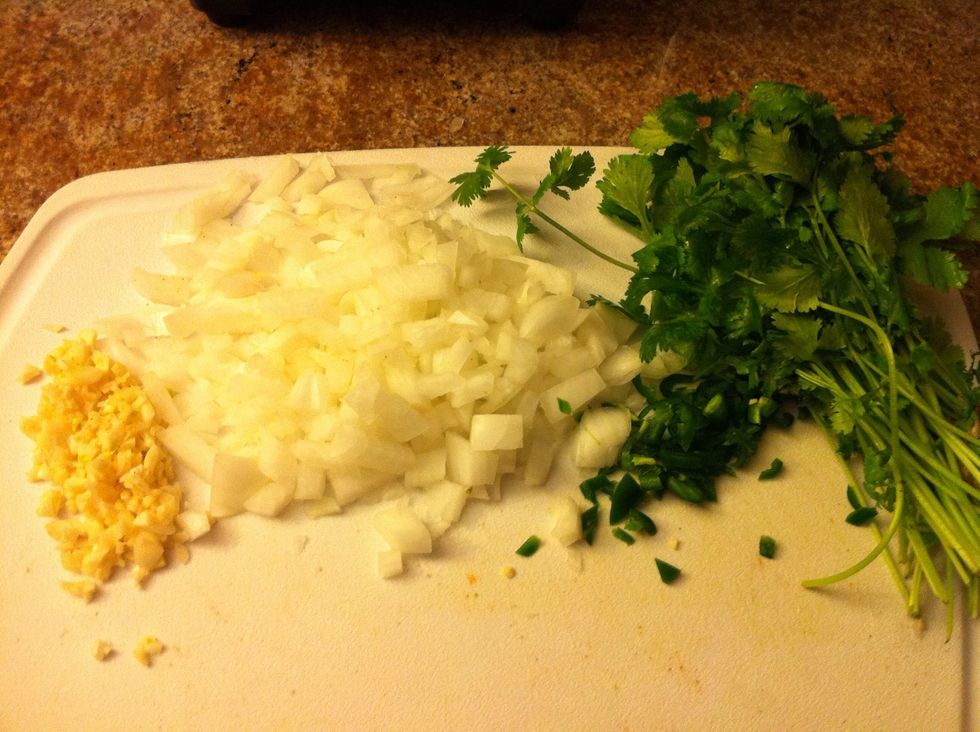 Chop up the garlic, onion, and cilantro. As far as cilantro measurements go I just took a whole bunch because I LOVE cilantro!!!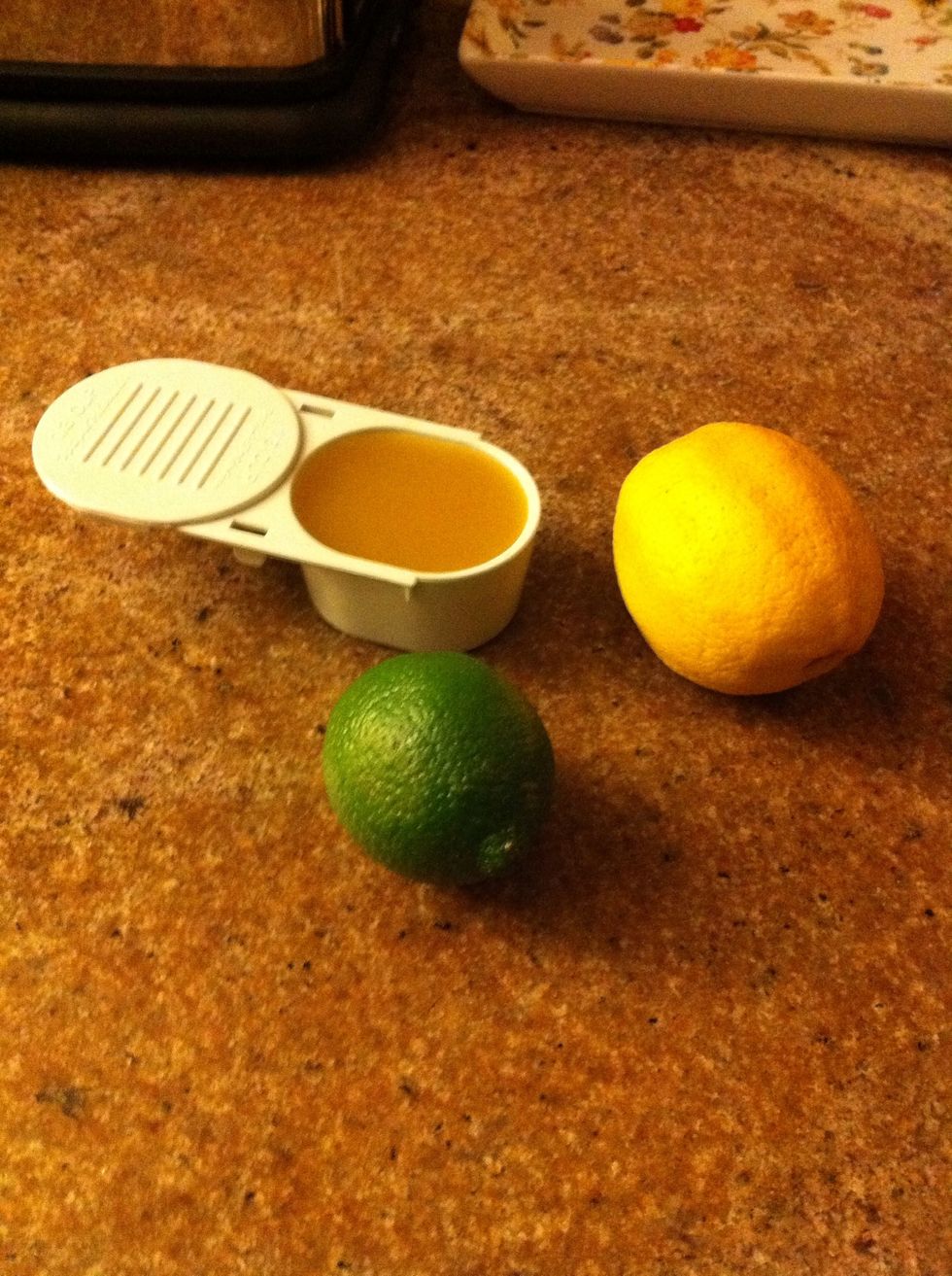 Measure out the broth (I used veggie because that's what I had) and juice the lemon and lime.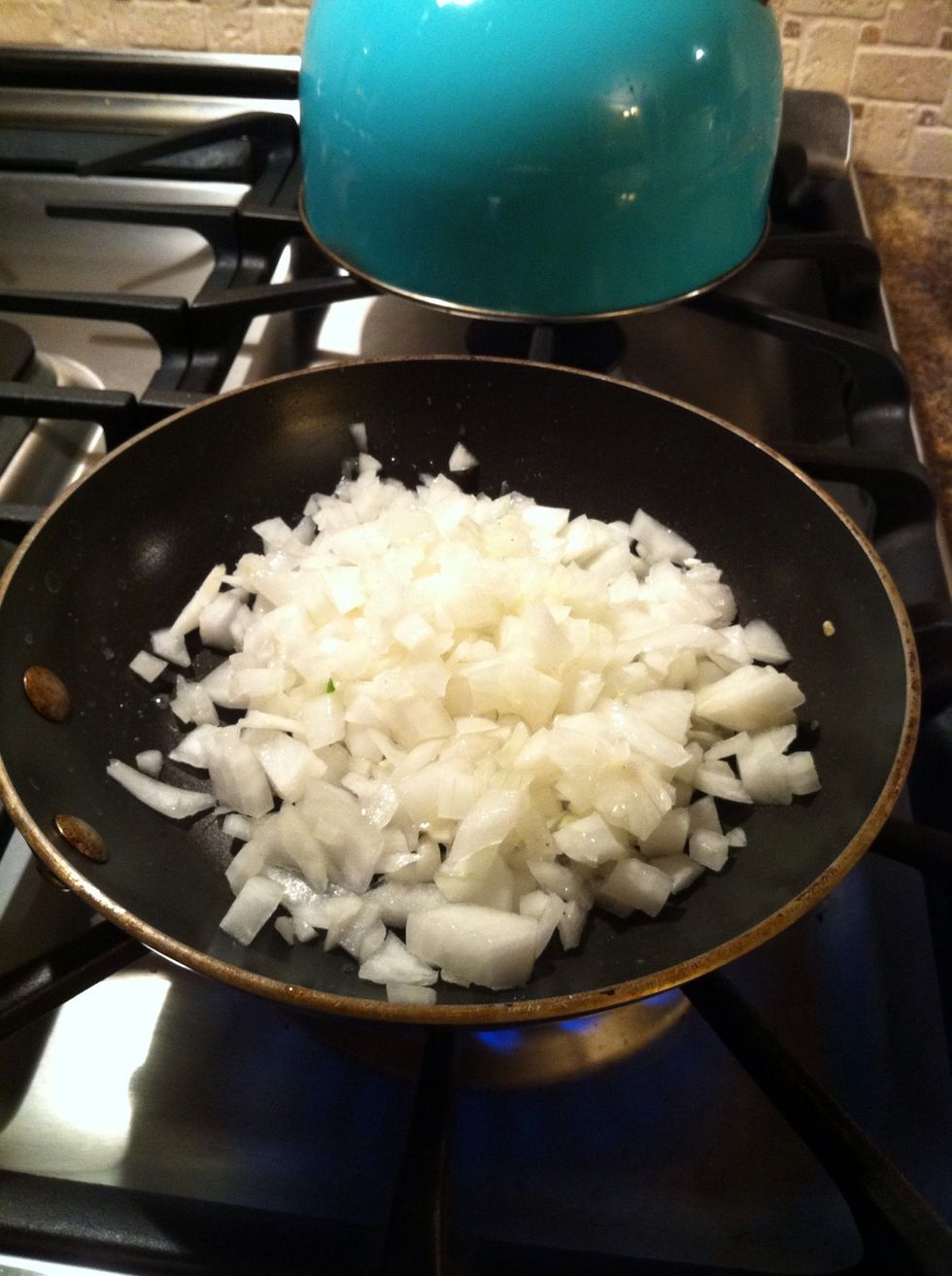 Add the coconut oil to a medium pan. Put in the onions and garlic and let it cook down for a few minutes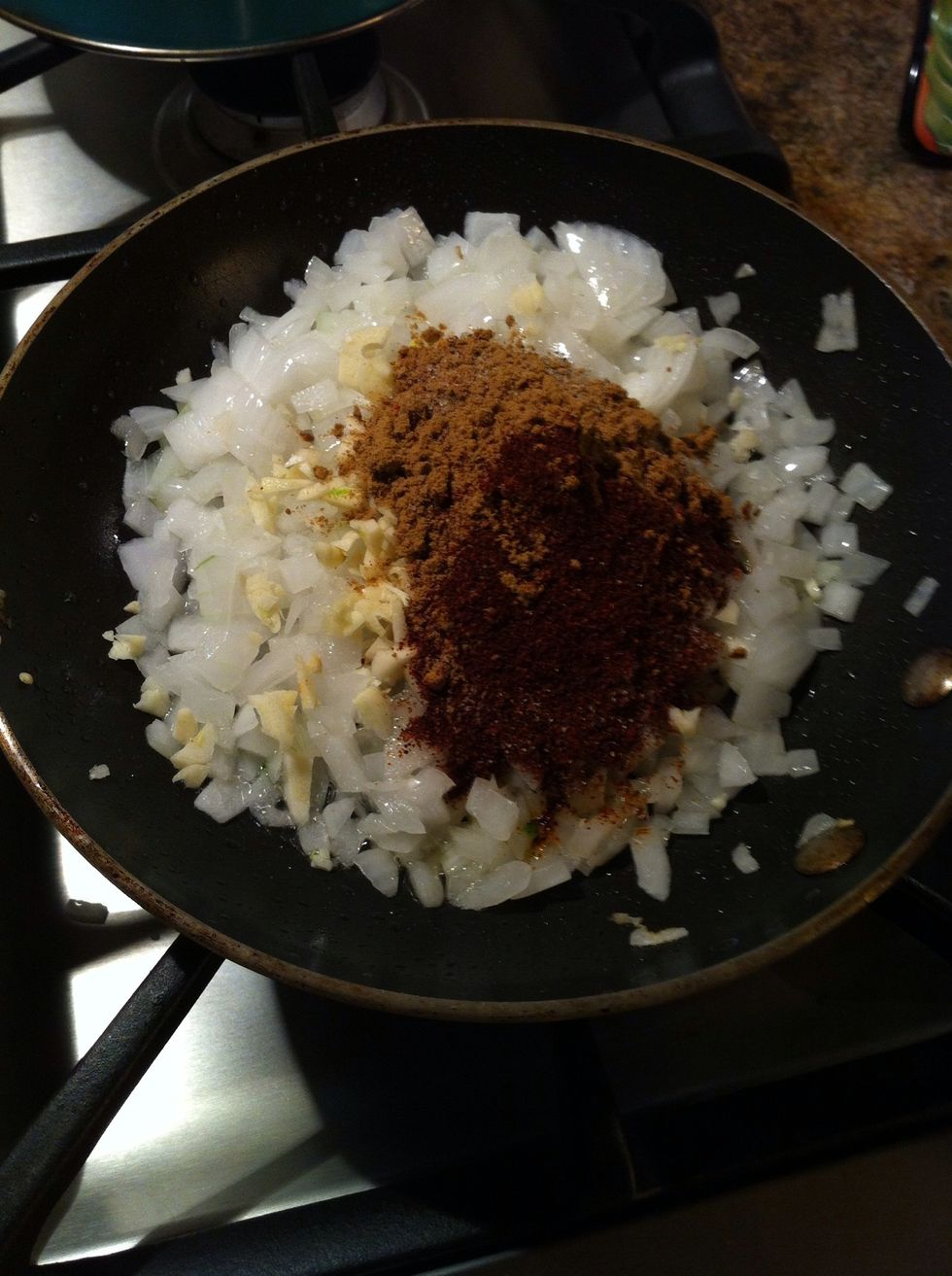 Once they've cooked, add the spices to the mix. Mix that around as well as you can and let that go for another couple of minutes.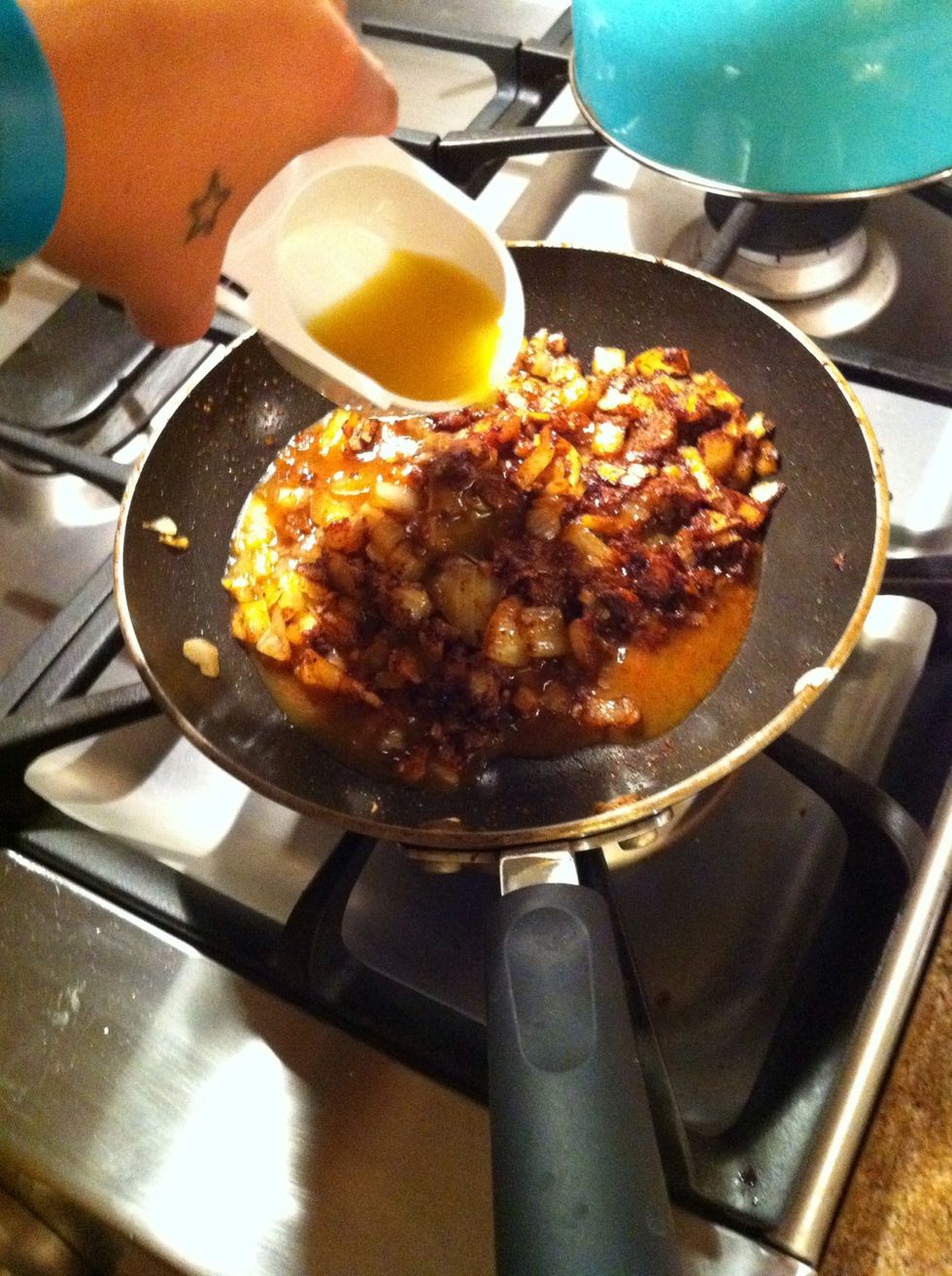 Deglaze the pan with the veggie broth and remove from the heat.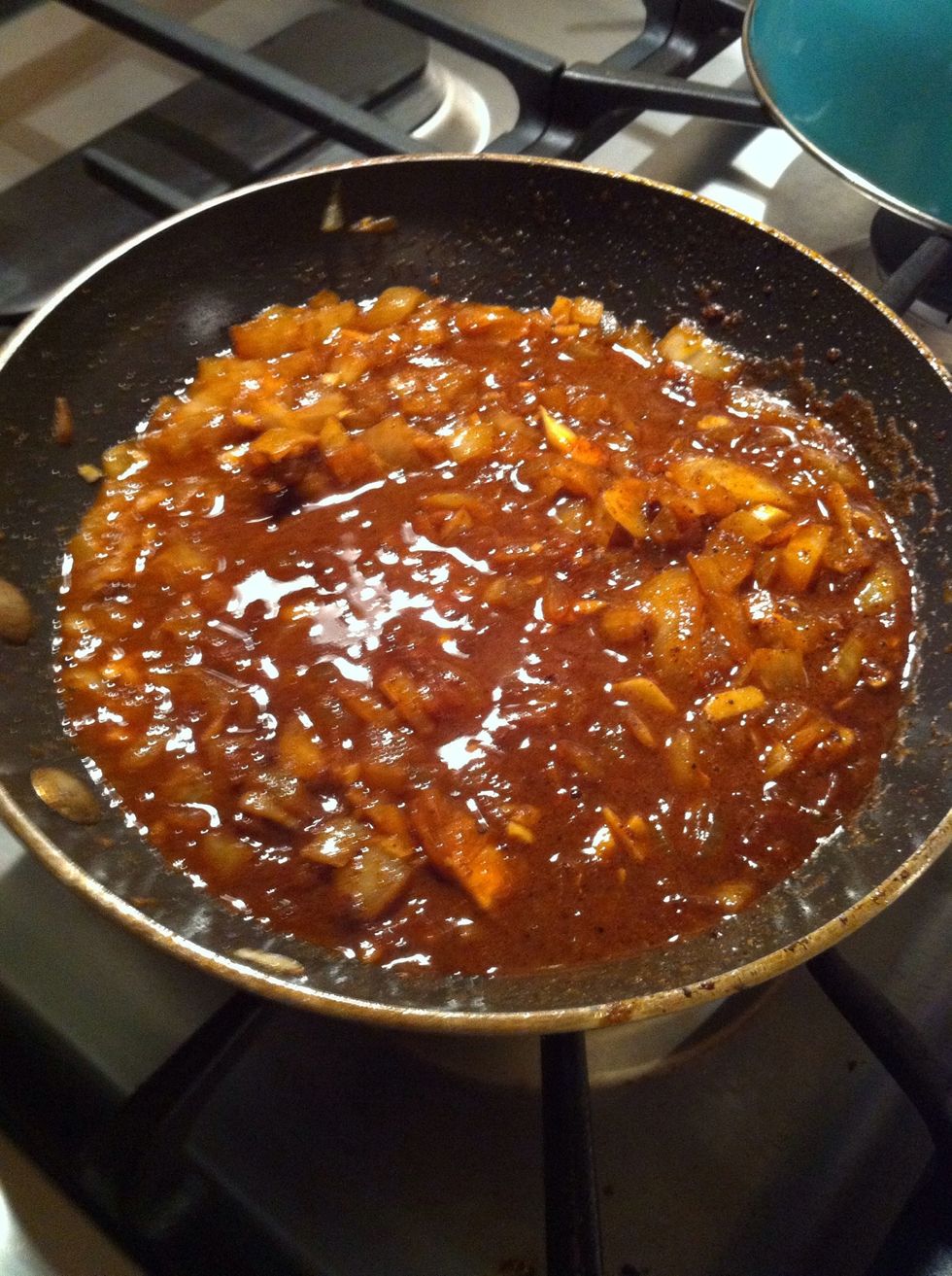 This is where all the flavors' at. Yuuuummmmm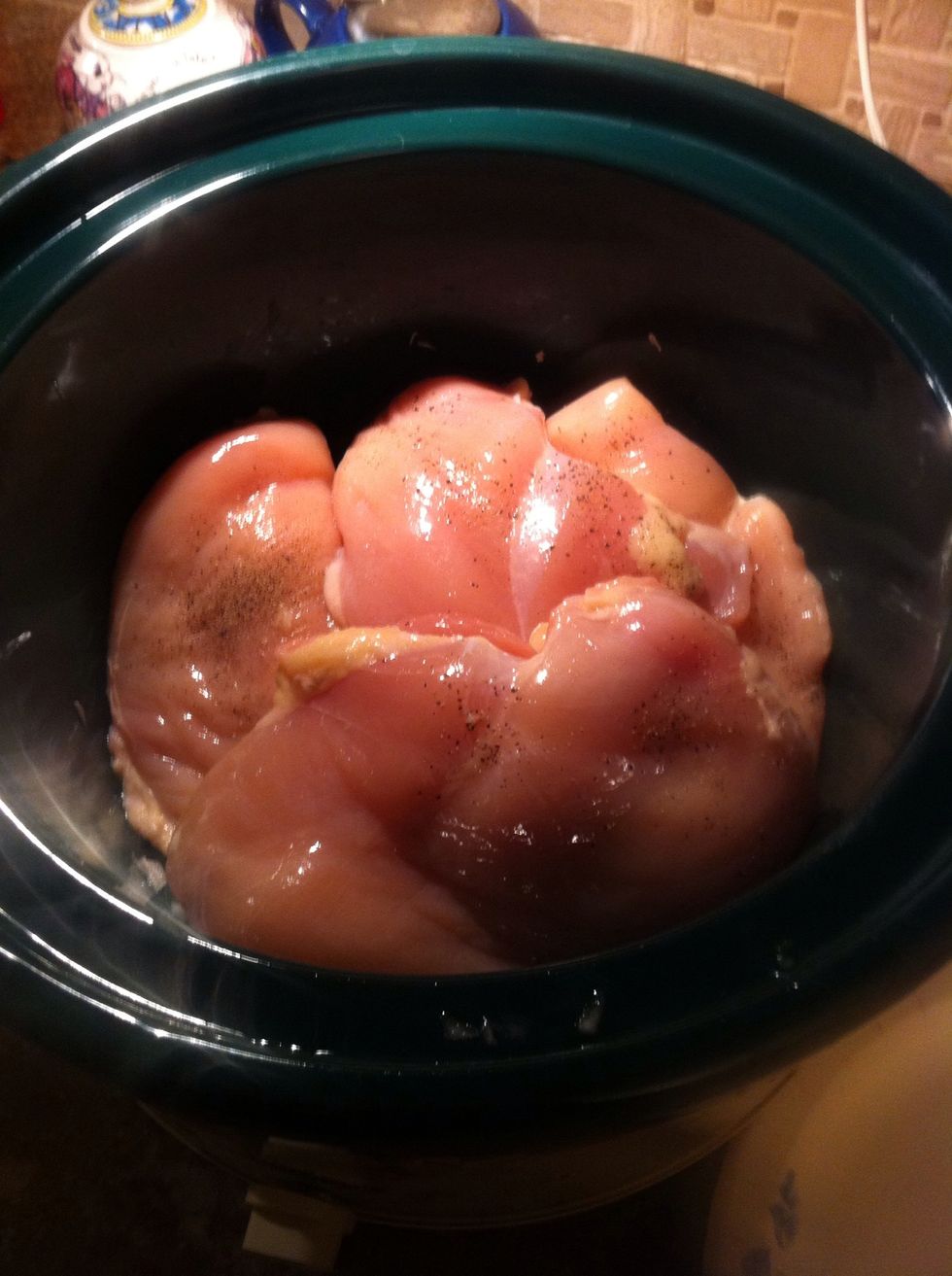 Add the chicken to your crockpot. Sprinkle with salt and pepper.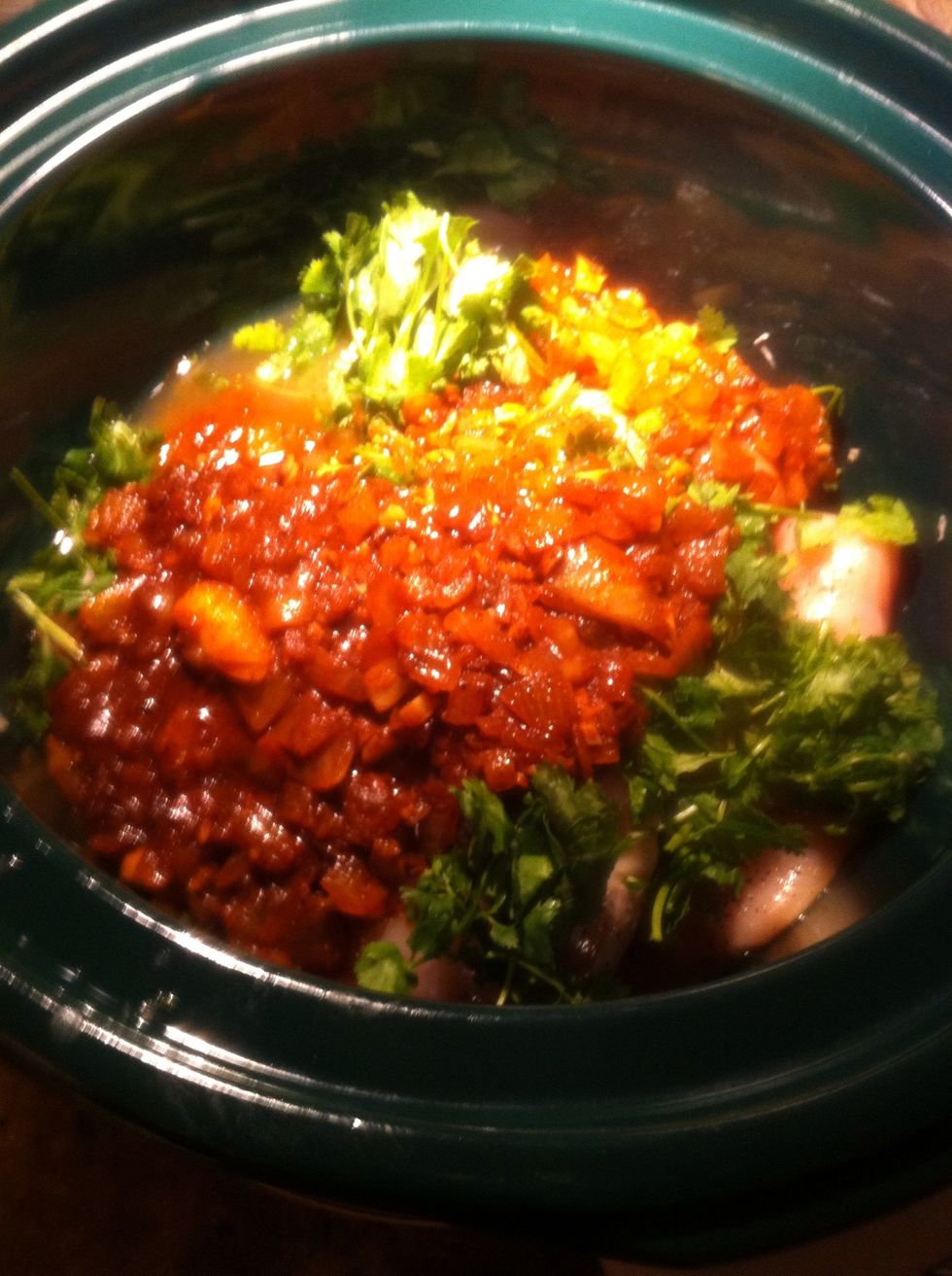 Add all the goodness! Start with your lemon/ lime mix. Then your cilantro and jalapeño. Finally your delicious mix of onions and spices. Cook on high for an hour followed by low for 4-5 hours.
Once you are able to break it down easily with a fork and it's cooked through its done. This stuff is delicious. Check out my blog for more recipes and paleo inspiration! www.chillpaleo.blogspot.com
4.0 Chicken breasts
1/4tsp Cumin
1.0Tbsp Chili powder
1/4tsp Paprika
1/2tsp Salt
1/2tsp Black pepper
1/3c Veggie/chicken broth
1.0 Medium onion
4.0tsp Cloves chopped garlic
1.0 Jalapeño chopped
1.0 Lemon
1.0 Lime
Cilantro
1.0Tbsp Coconut oil