How to make paleo baked eggs in prosciutto cups
Woke up on the moodier side of the bed today and as it turns out, I cook the best while I'm pretending to be satan. Enjoy these Paleo Baked Eggs in Prosciutto Cups. I sure did! 👍😋
40
Preheat oven to 375 degrees.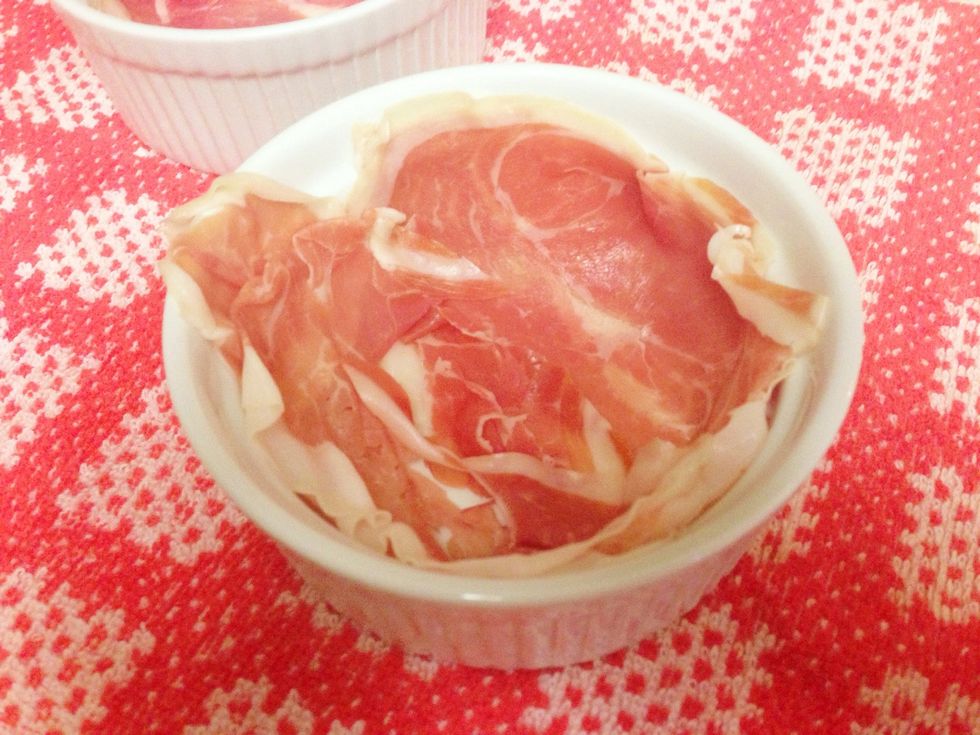 In two ramekins, lay down 2 pieces of Prosciutto in each. Prosciutto is I think, a gift from God. I can literally eat a package by myself. I have. And I'm not sorry.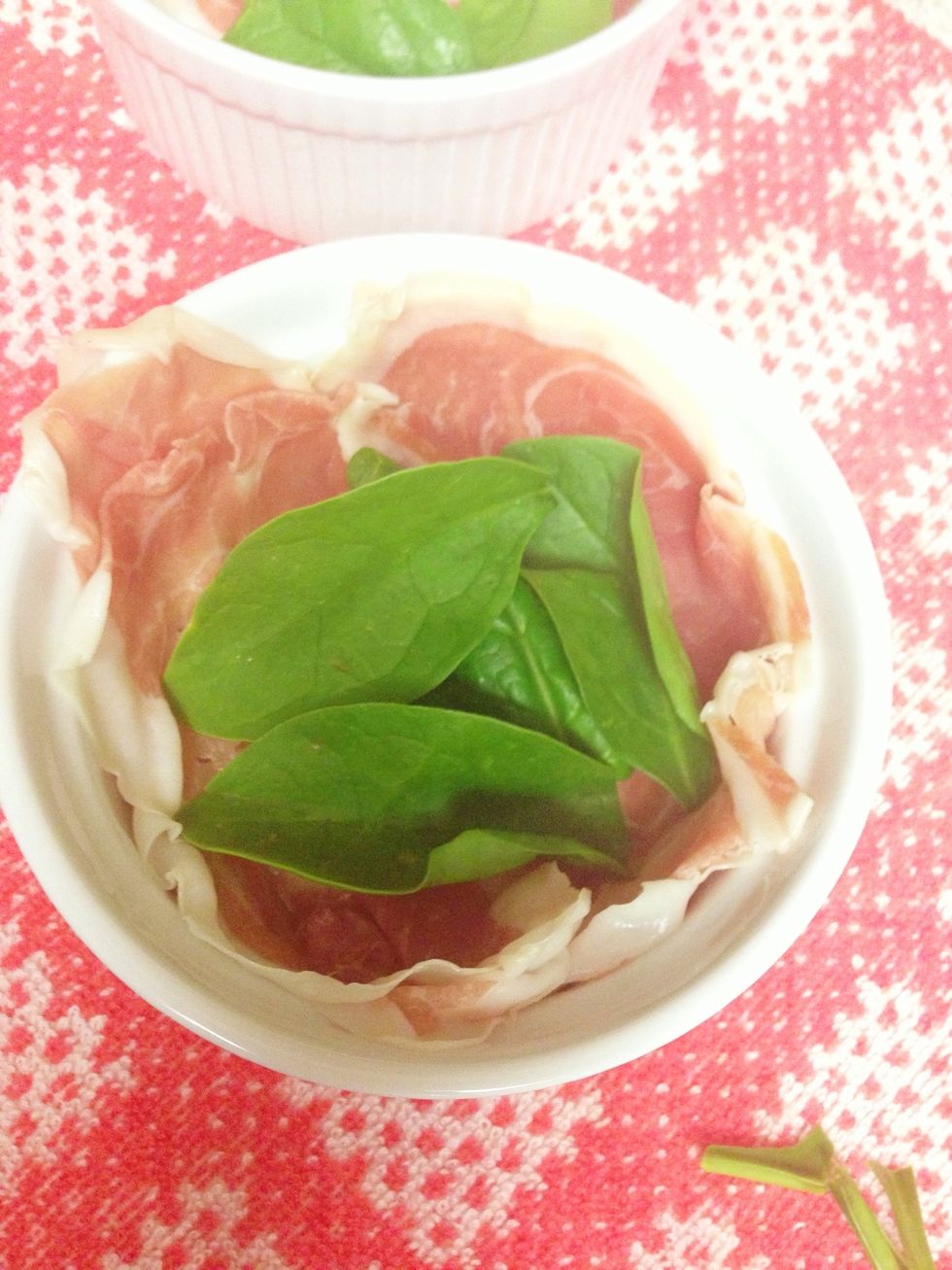 Lay out a few pieces of Spinach on top of the Prosciutto in both ramekins.
Crack in two eggs per ramekin and only if you want, a teaspoon of whole milk. Crack some fresh pepper on top!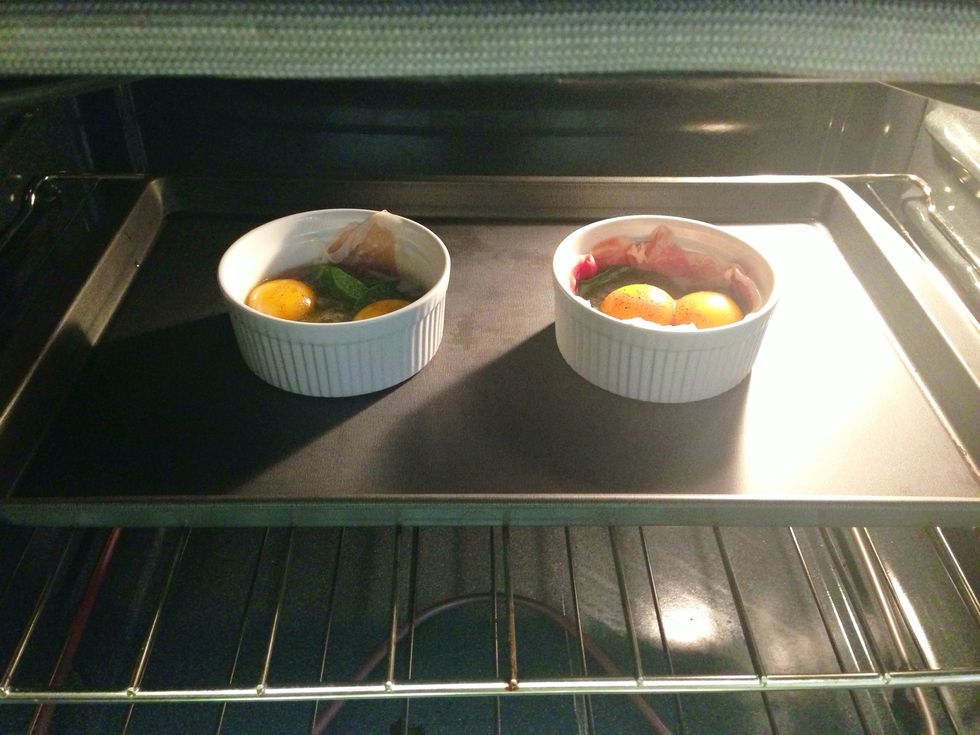 Place the ramekins on a baking sheet and put into the oven for 15 minutes. While the ramekins were in the oven I sliced up half an avocado and lightly squeezed some lemon on top to keep from browning.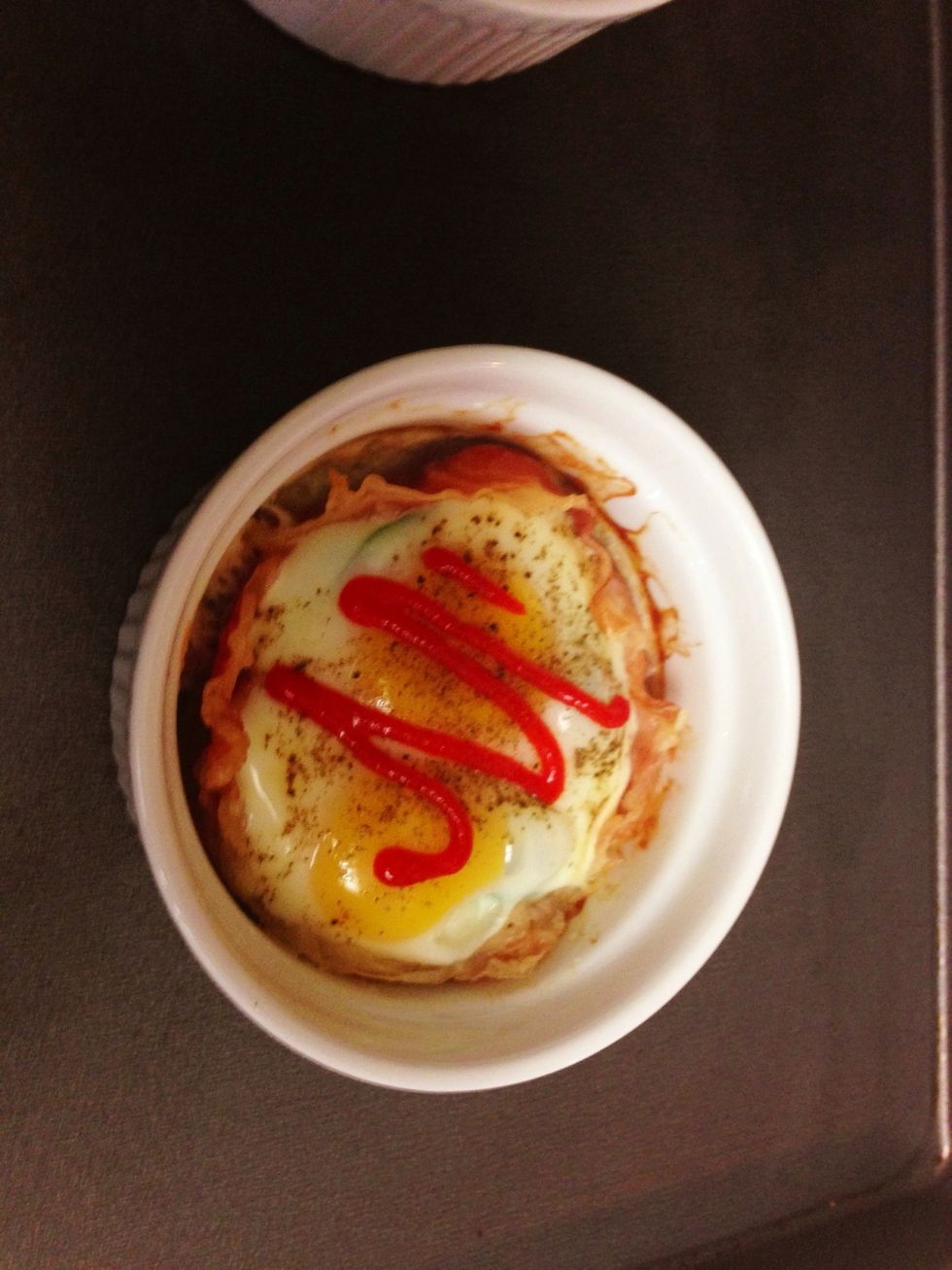 When done, allow the Baked Eggs to sit for 5 minutes. After that I squeezed some Sriracha on top. Yummm!
Add the diced avocado and serve! Hope you love it as much as I did!
4.0 Slices of Prosciutto
4.0 Large Eggs
1/2c Spinach
1/2 Avocado
Cracked Pepper
Sriracha