How to make pakistani biryani
This hearty and mouthwatering meal is perfect comfort food that is made up of rice, meat and potatoes!
45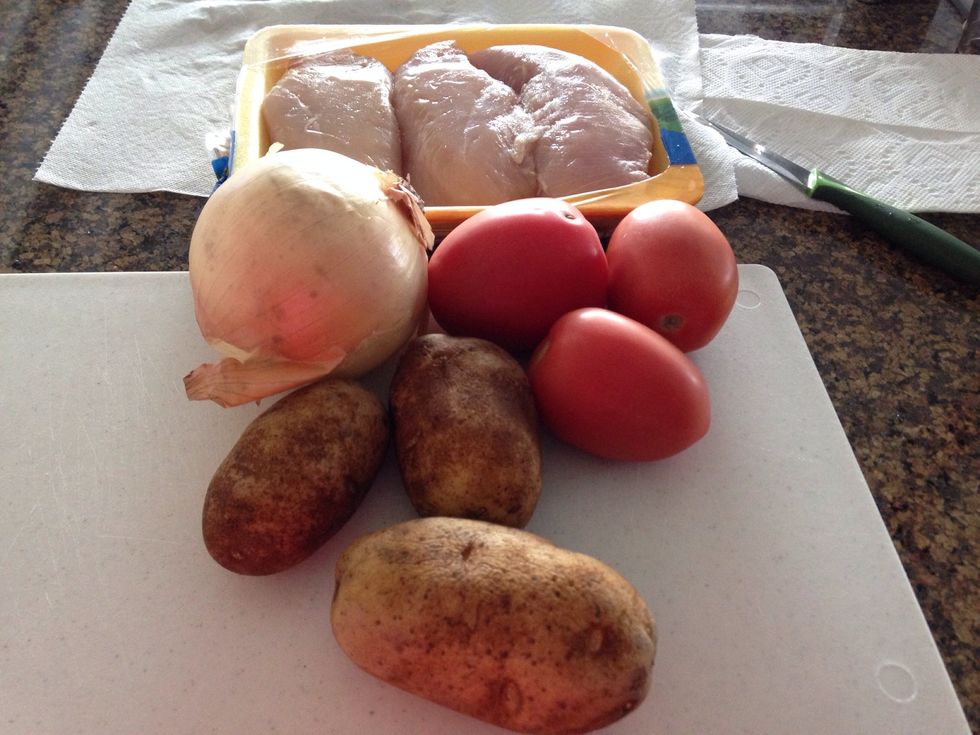 Assemble your ingredients! 2 pounds of chicken or beef, one onion, three potatoes and three tomatoes! 🍅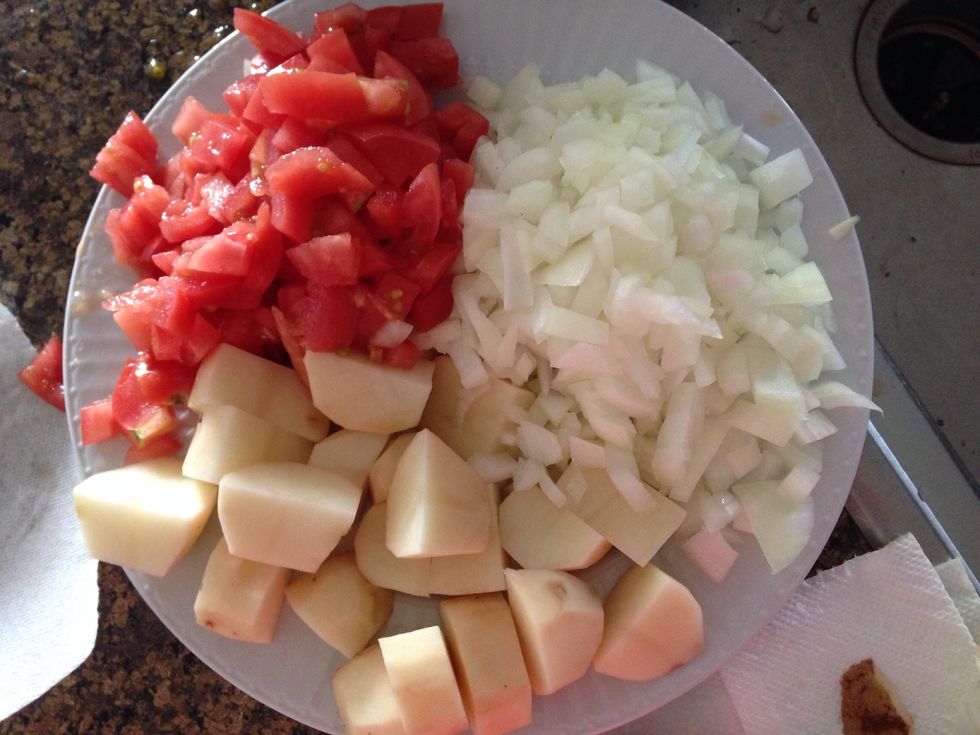 Slice the onion and tomatoes into little pieces, but cube the potatoes and chicken! 🔪 (Meat not shown in this picture)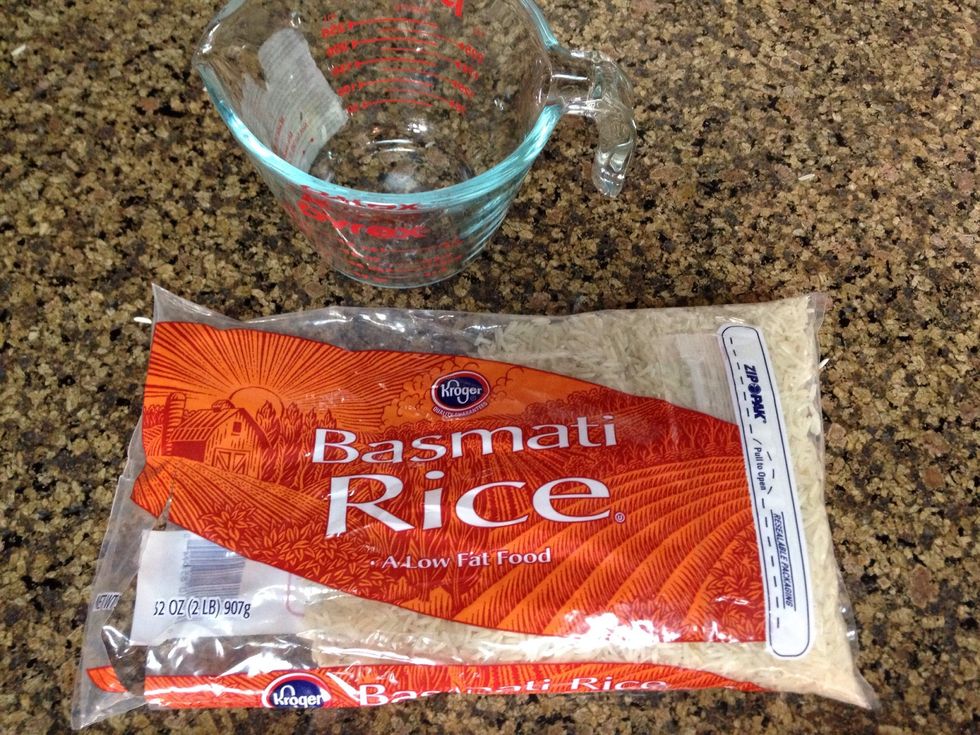 Measure out 2 1/2 cups of basmati rice and 5 cups of water
Put the rice and water on a pot at high heat and bring it to a boil, then turn down the heat and let it cook.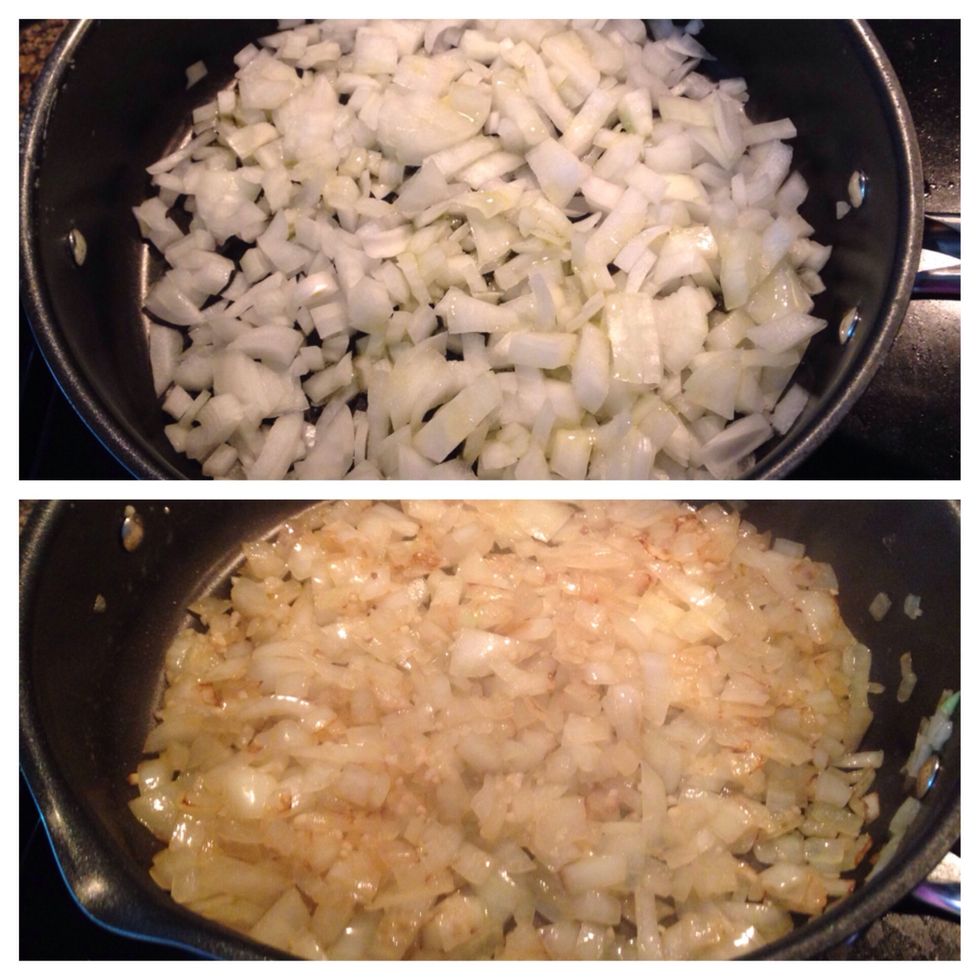 Meanwhile, start by frying your onions till it's golden in color! Add about two tablespoons of garlic here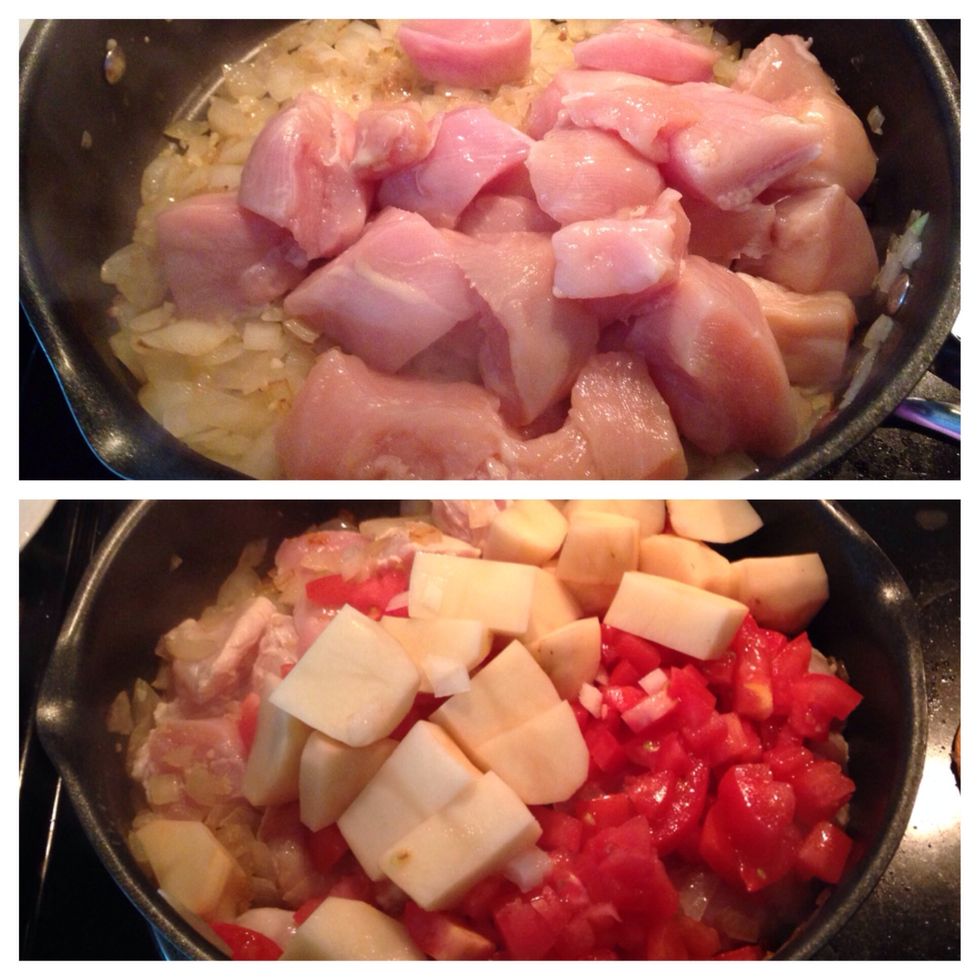 Add your chicken, tomatoes and potatoes all into the pot!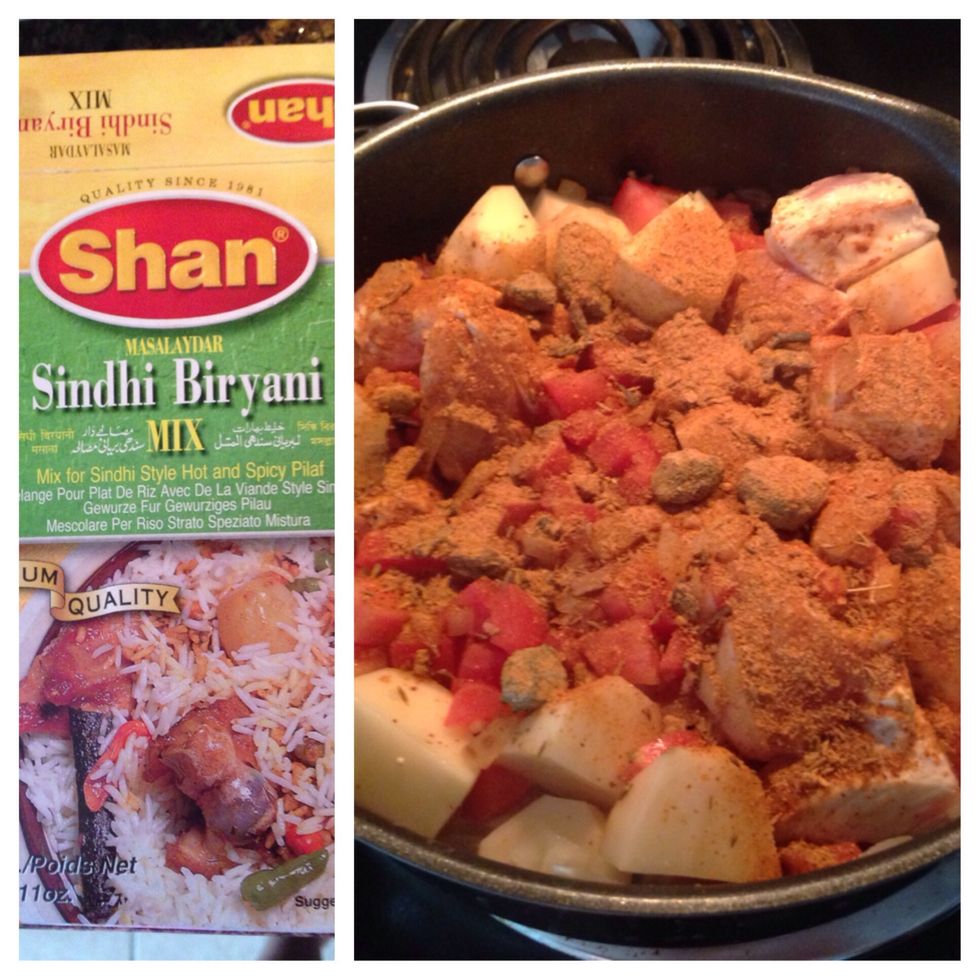 Pour your Shan Biryani Masala over all the ingredients. Use less if you don't like spicy food! You can find this at most Middle Eastern/Indian markets. You can make this yourself if you want!
This spice mix contains: salt, red chili, dried plums with pits, paprika, coriander, turmeric, cumin, cinnamon, cloves, black pepper, ginger, caraway, aniseed, and brown cardamom. SO MANY FLAVORS!
Add a couple chilli peppers and 1/4 cup of water!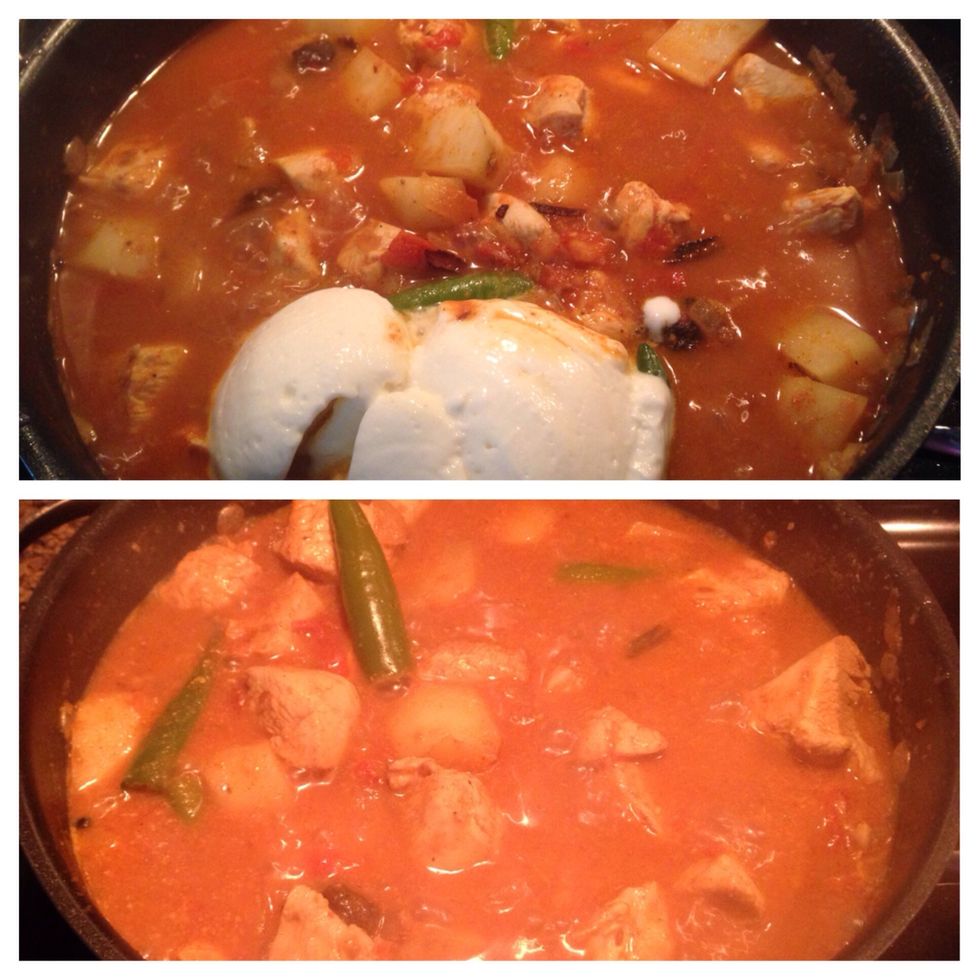 Add in two heaping tablespoons of yogurt and mix it all in together! Cook covered on medium/high heat till meat is tender :)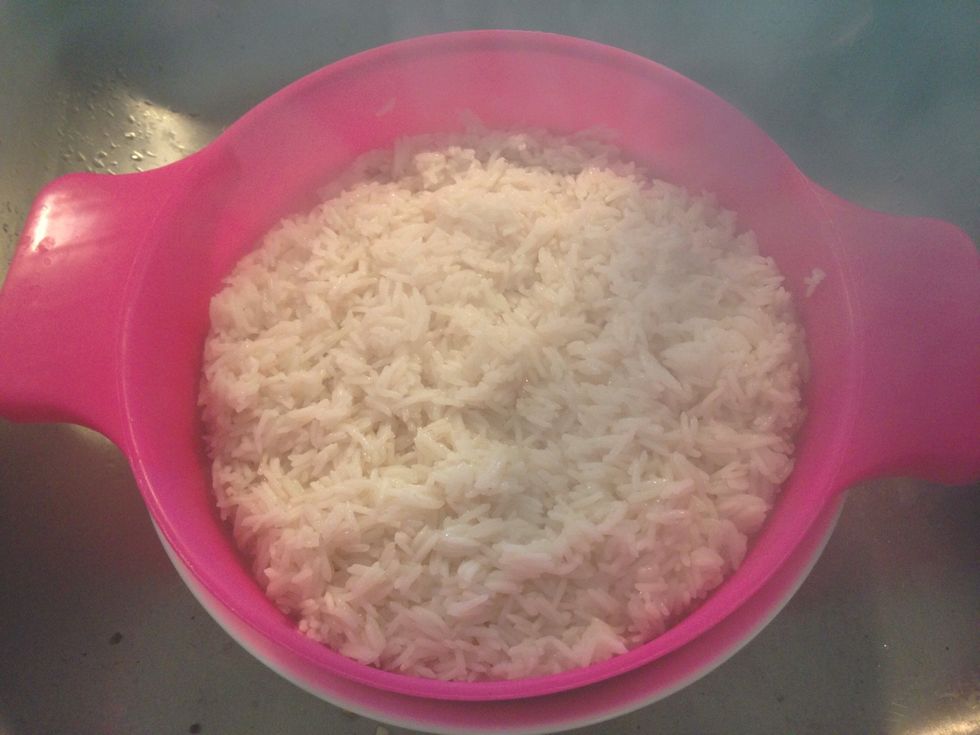 You should drain the rice when it's cooked a little more than half way. This is because we will eventually mix the chicken mixture and its sauce so we don't want the rice to be soggy!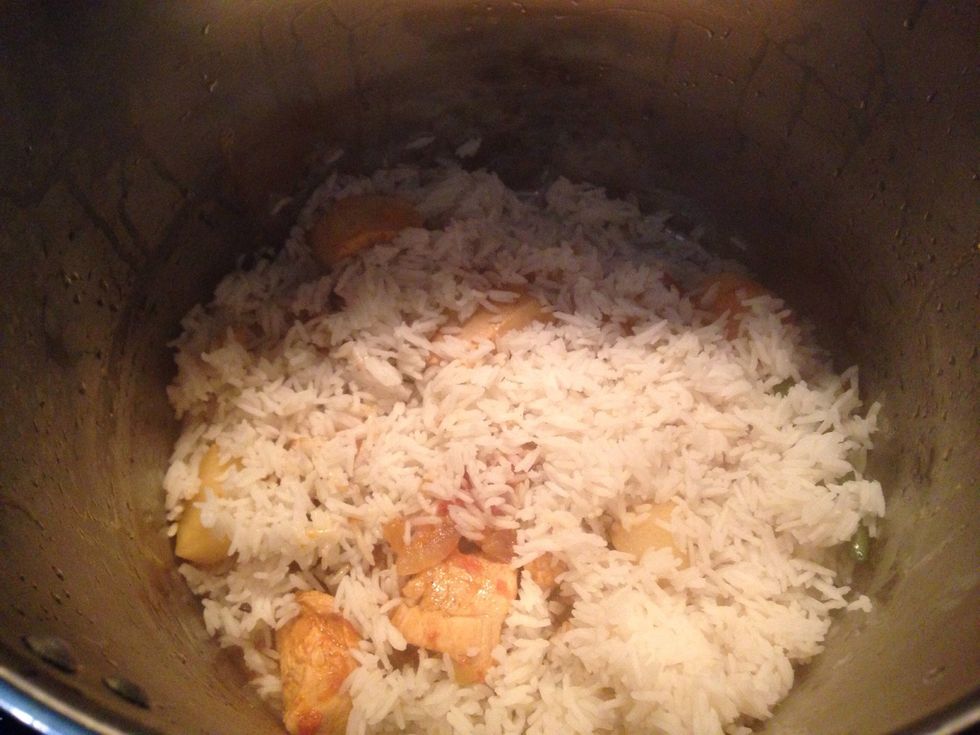 Now you're going to take your rice and meat and start layering it on top of each other. Start with a bed of rice, then put the fully cooked meat/potato mixture over it and repeat about two more times!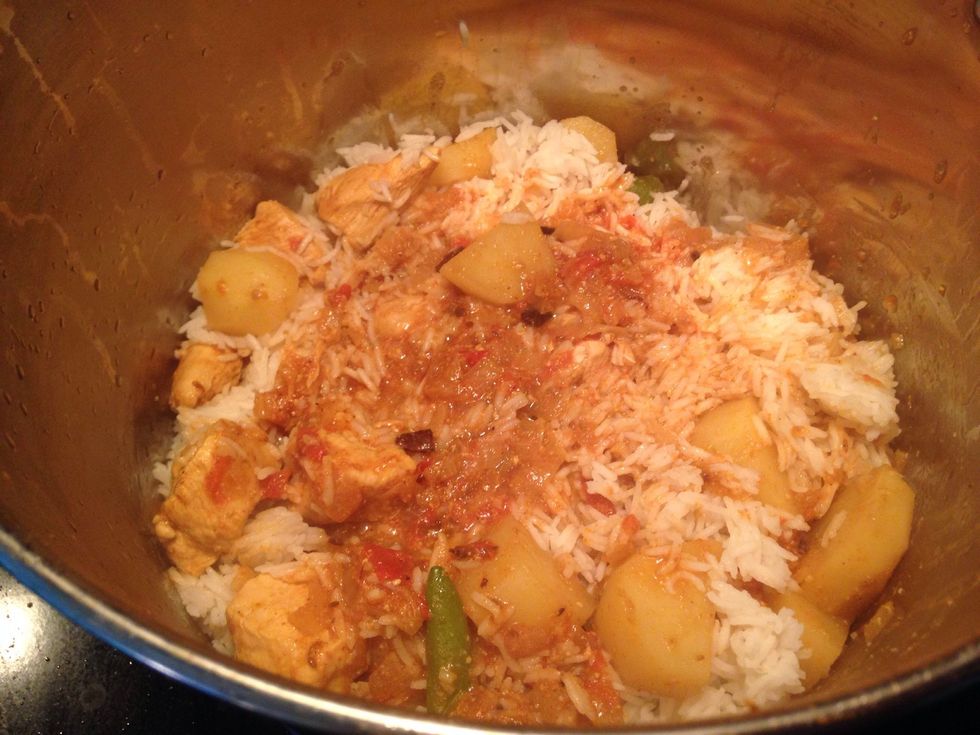 The last layer! Don't worry about the excess liquid from the meat/potato mixture, since the rice is half cooked it's going to soak up all the juices and make for flavor packed rice!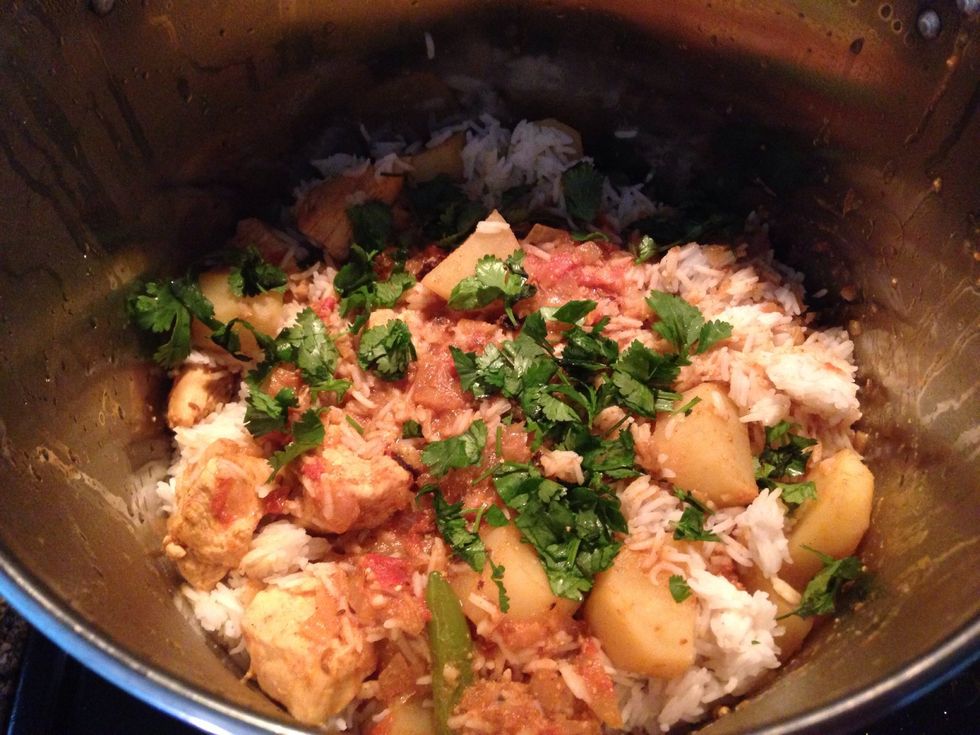 Chop up some cilantro and put it on top of everything. Cover the pot and let this simmer on low heat for 15-20 minutes so all the flavors meld in with each other!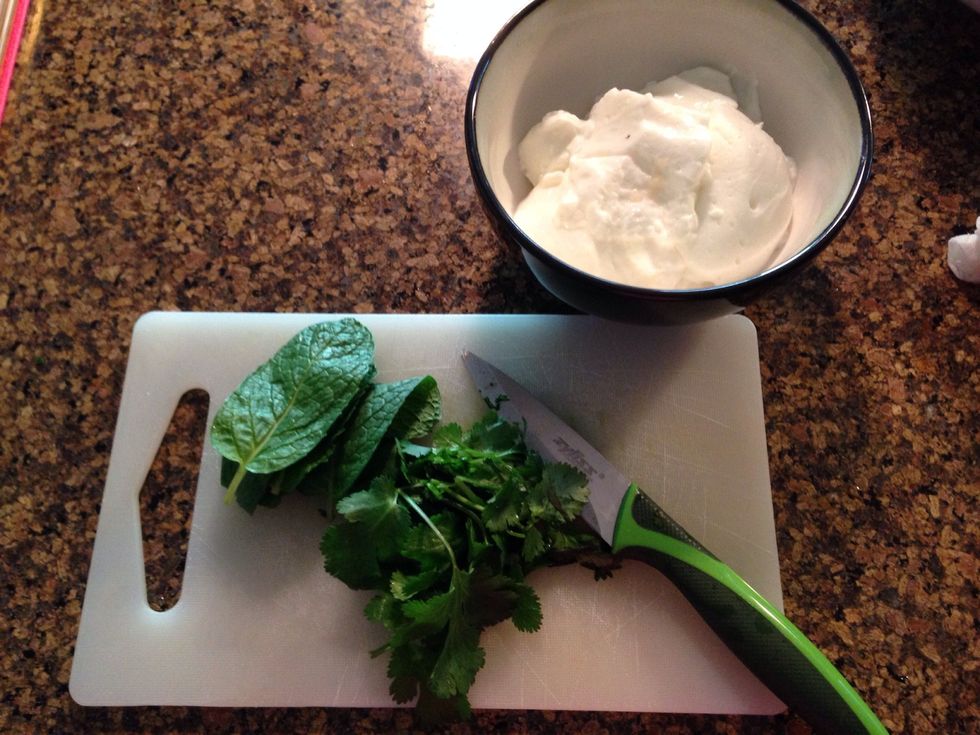 To pair with your biryani you can make this yogurt sauce! It really helps to cut the heat if the biryani is too spicy for you. Take a cup of yogurt, mint leaves, cilantro, salt and pepper and mix! 🌿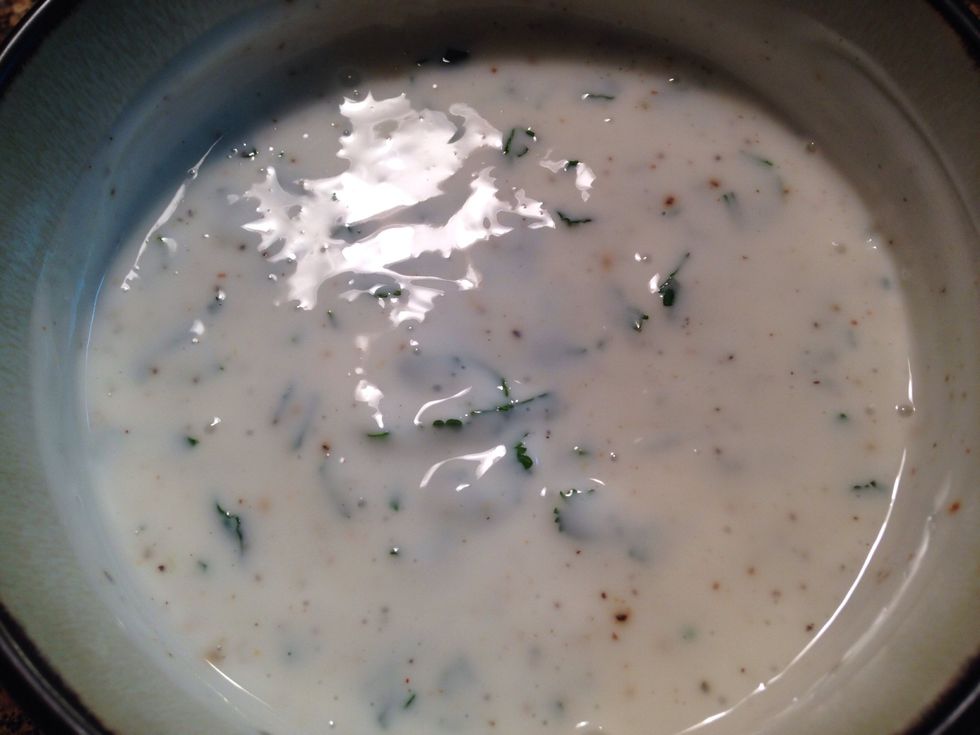 This is what it should look like! Add a little water for a saucy consistency. You can cover and refrigerate for 20 minutes or so so that the flavors marry!
Pour on top of your biryani and enjoy!!!! 🍴
2.0lb Chicken or beef
1.0 Onion
3.0 Tomatoes
3.0 Potatoes
1/2c Basmati Rice
1.0c Packet Shan Masala for Biryani
1.0c Yogurt
Cilantro and mint leaves
Garlic