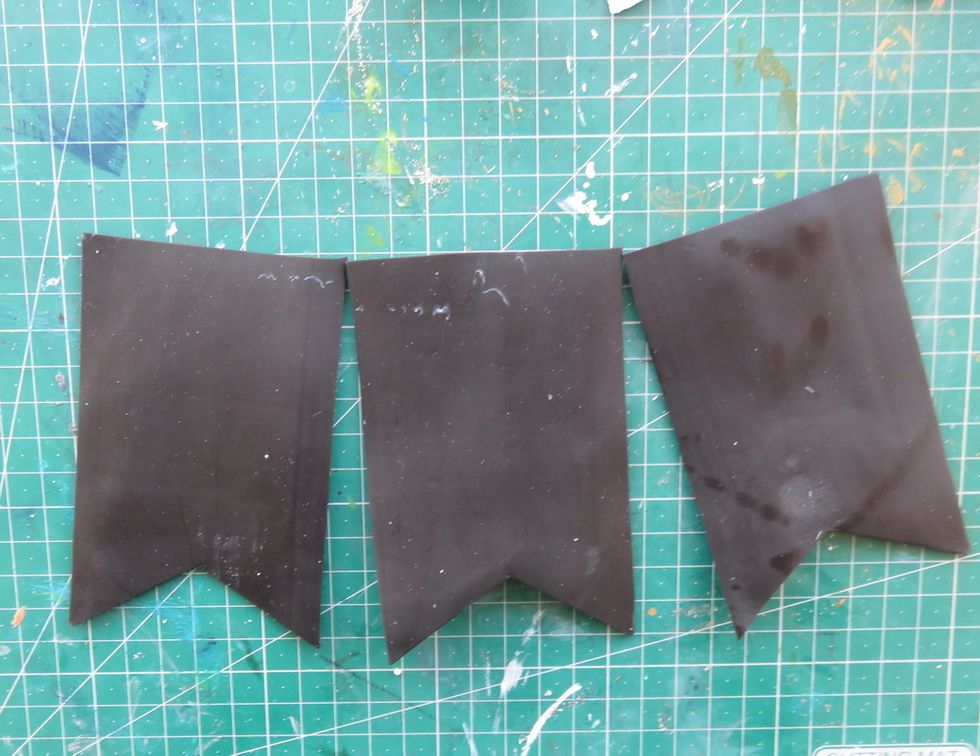 Roll black Makin's Clay with using Ultimate Clay Machine or just a simple roller. Hand cut the flag shapes as shown and let them dry.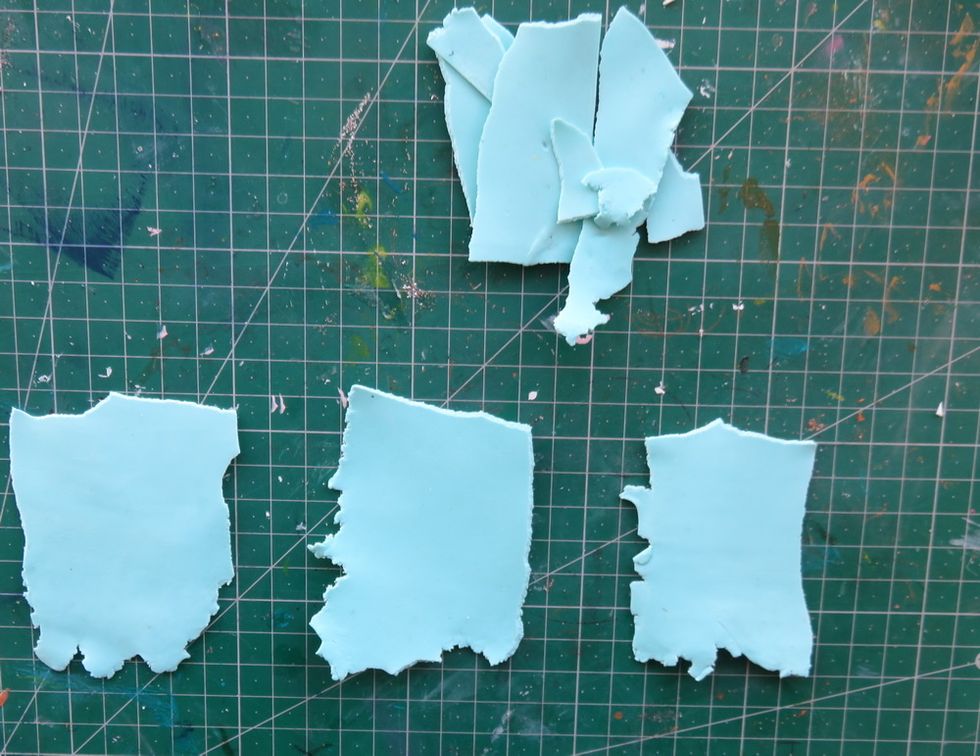 Mix white clay with Baby blue eyes paint and make the light blue color piece of clay. Roll the mixed clay and tear parts of clay .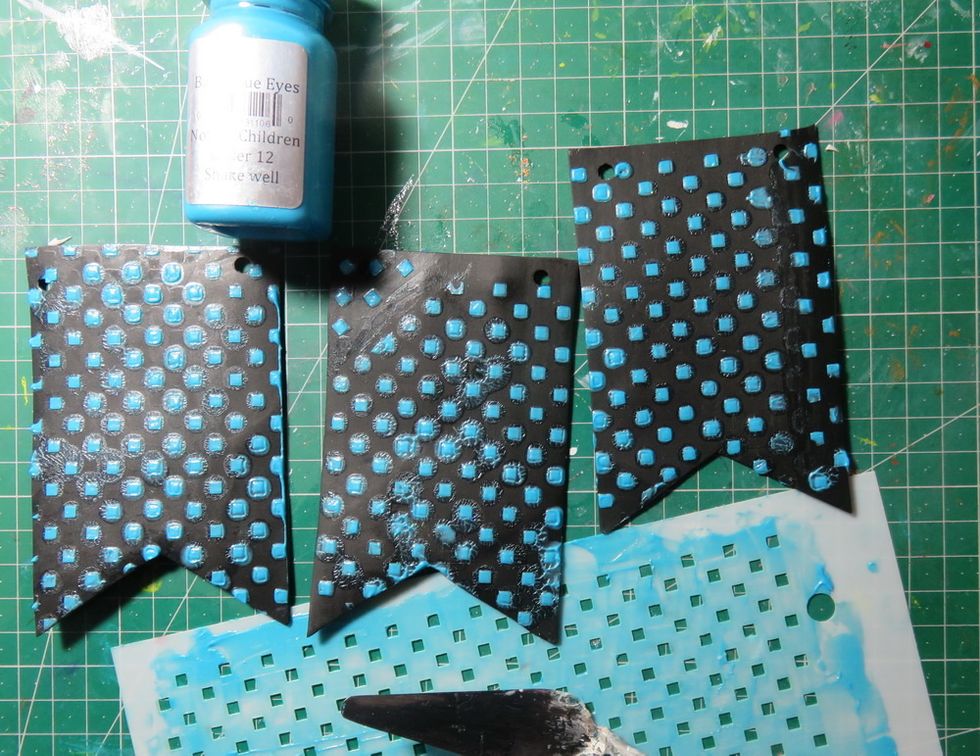 Add texture over black banners with Baby Blue Eyes Sorbet paint and Blocked stencil. Let it dry for a few long minutes.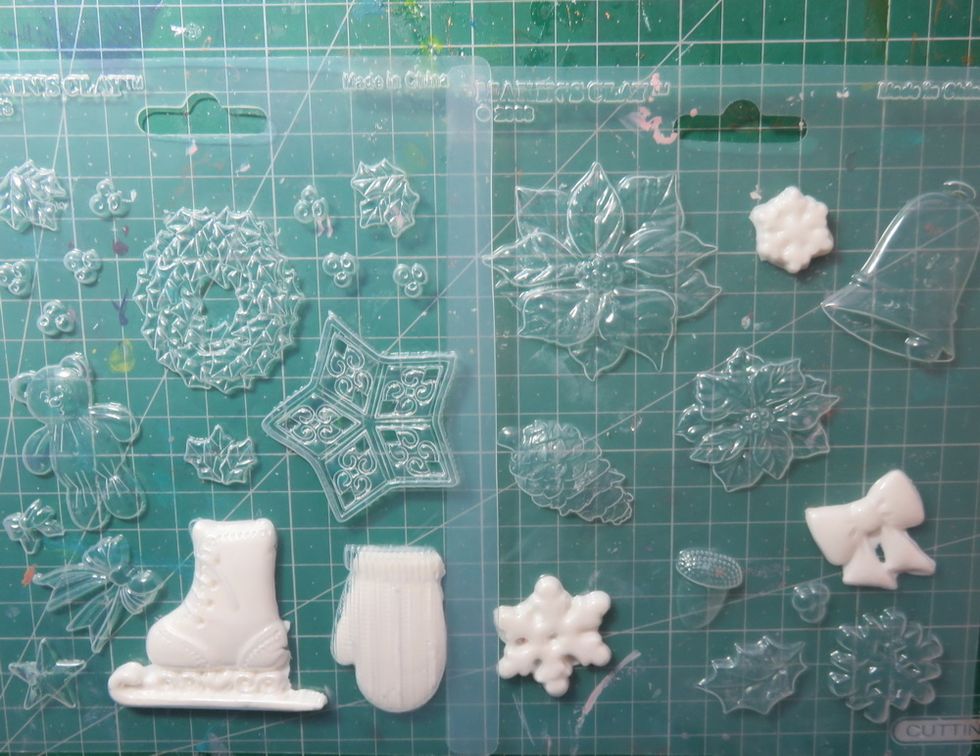 Mold a few different Christmas/Winter shapes with white clay and push molds. Let the molded pieces dry and push out of the molds.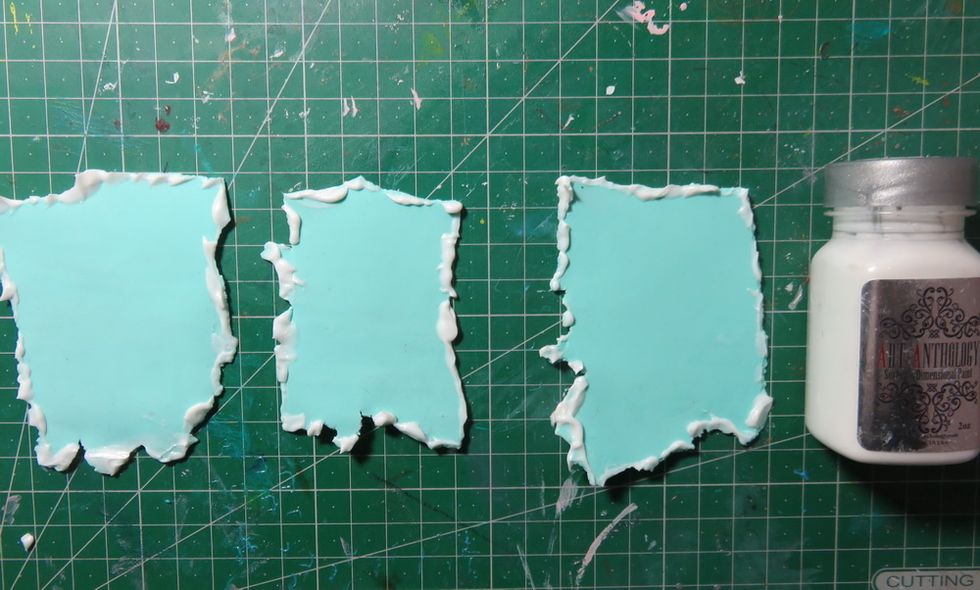 Add Frost Sorbet paint around the torn clay pieces and let it dry. This is a kind of " snow" effect over the clay pieces.
Paint the molded shapes with Dazzle, Vegas Gold and Red Velvet paints, each one to the color you like.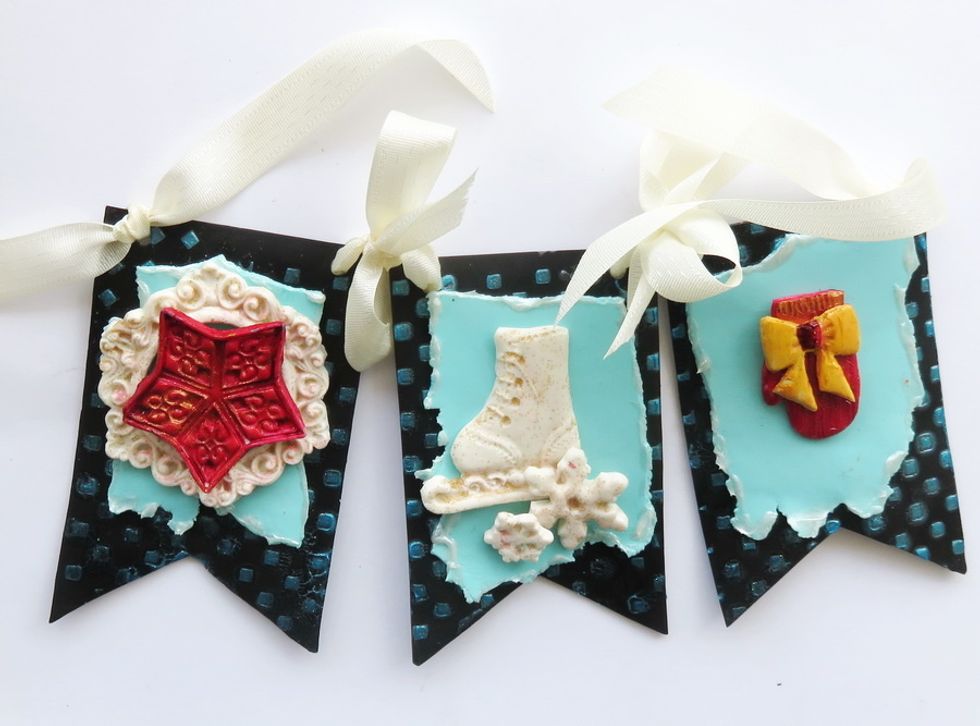 Punch holes in each banner piece and tie the ribbon. Arrange your painted shapes over the banner and use good glue and not the glue gun!Glue gun doesn't work with clay pieces.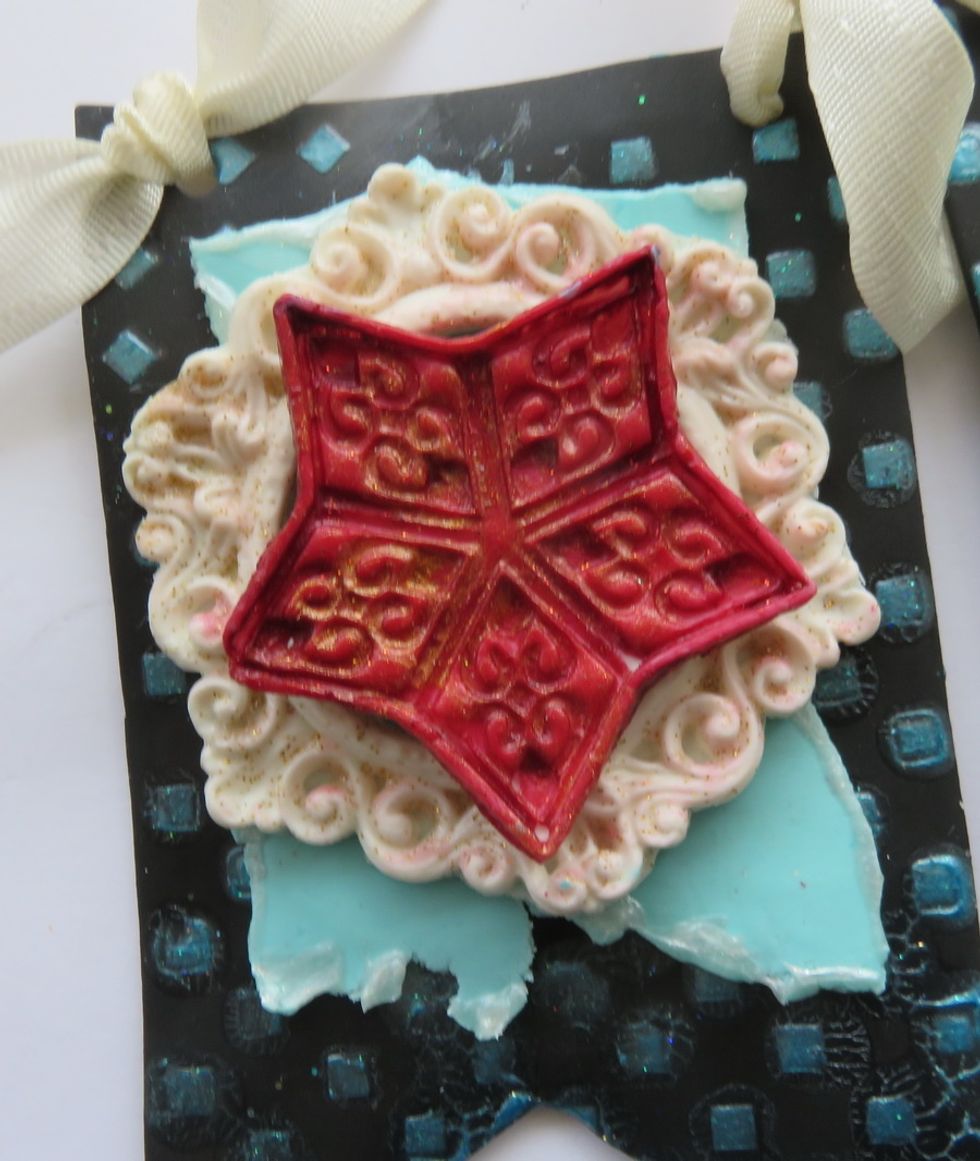 On the first banner add the frame and the star shape.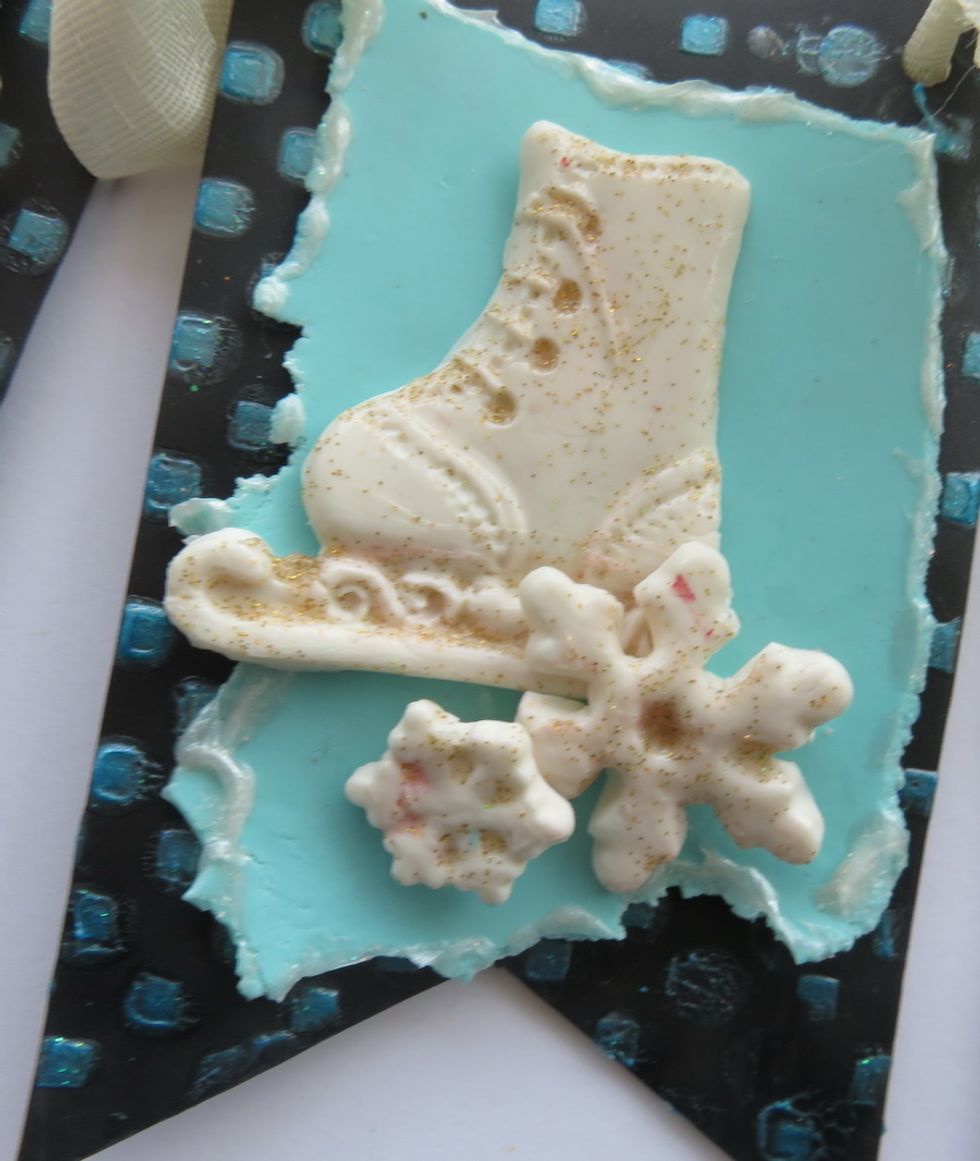 Add the skating shoe and the snowflakes over the middle banner piece.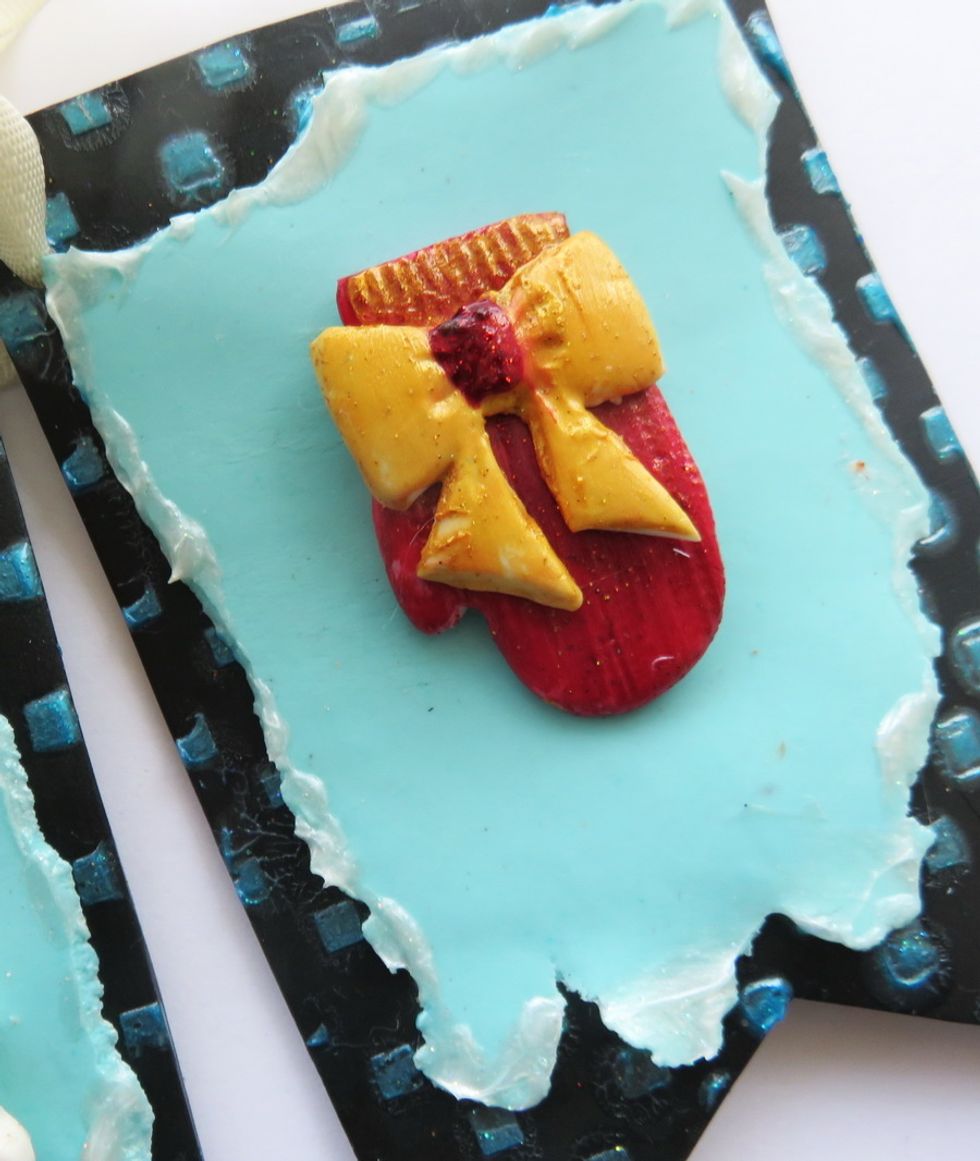 Add the mitten and the bow over the last piece.
Blocked stencil- Art Anthology
Dazzle Sorbet- Art Anthology
Frost Sorbet- Art Anthology
Vegas Gold Sorbet- Art Anthology
Red Velvet Sorbet- Art Anthology
Makin's Clay non baked polymer clay
Makin's Clay Christmas push molds
White satin ribbon
Art Anthology
Art Anthology is a manufacturer of dimensional mediums.\n\nCome chat with us in our Facebook Group: Art Anthology Adventures in Art