How to make paint drip around your subject - jackie krebs
Make Paint Drip Around Your Subject - Jackie Krebs
9
Gather your supplies- I used a pencil drawing drawing of an umbrella as my subject.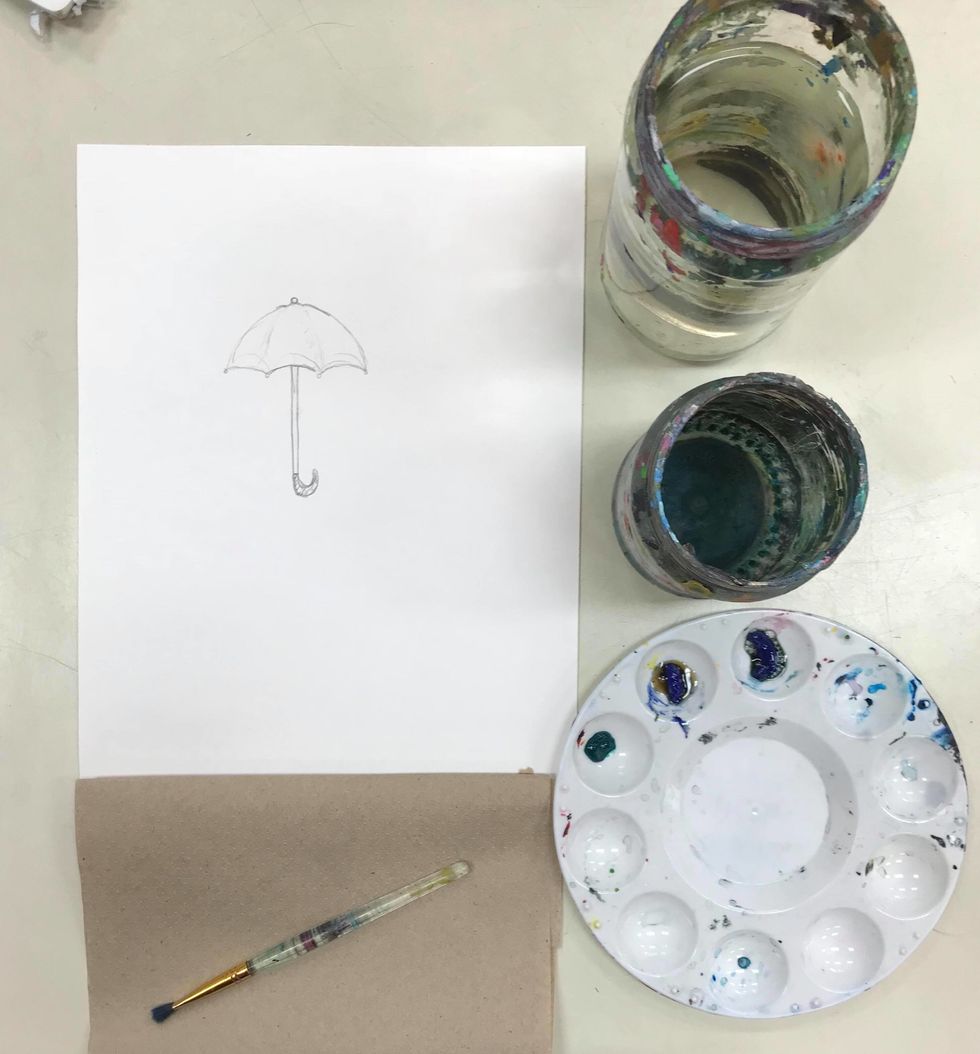 Add 3 lines of wet-on-wet watercolor (you can connect them but I chose not to to show more definition between the colors.)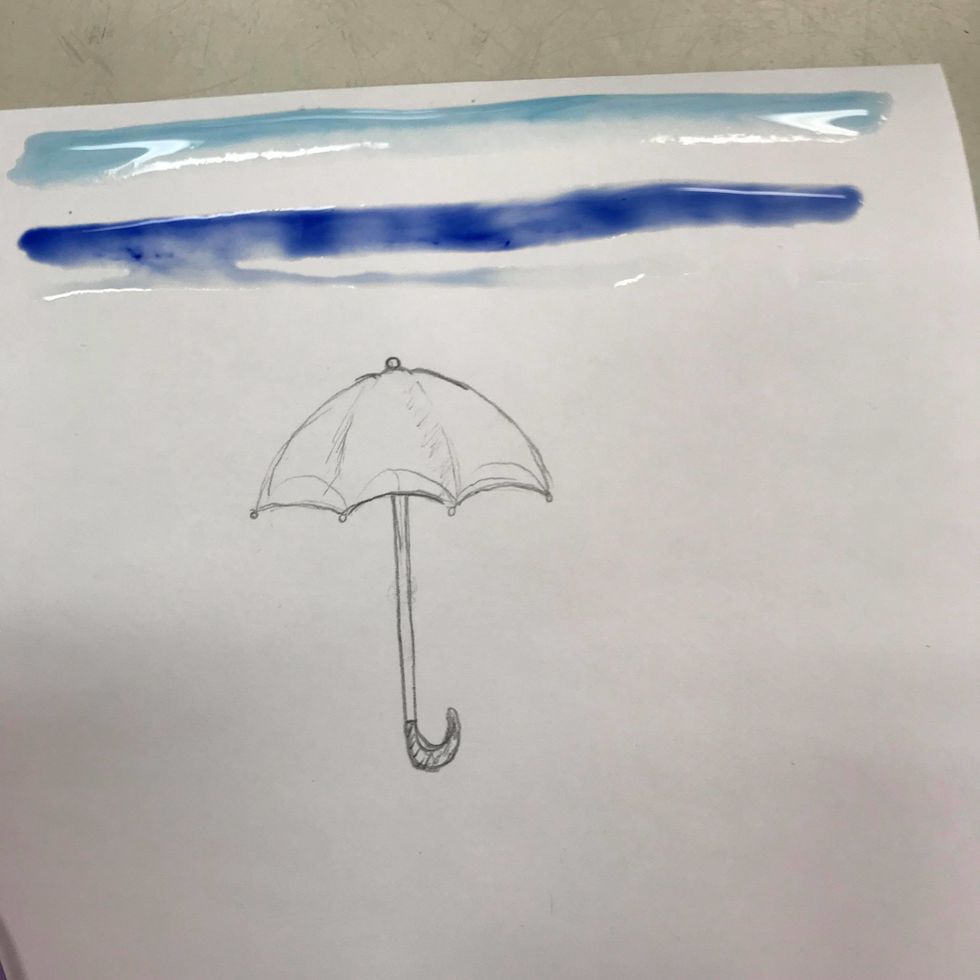 Put your cup over your subject.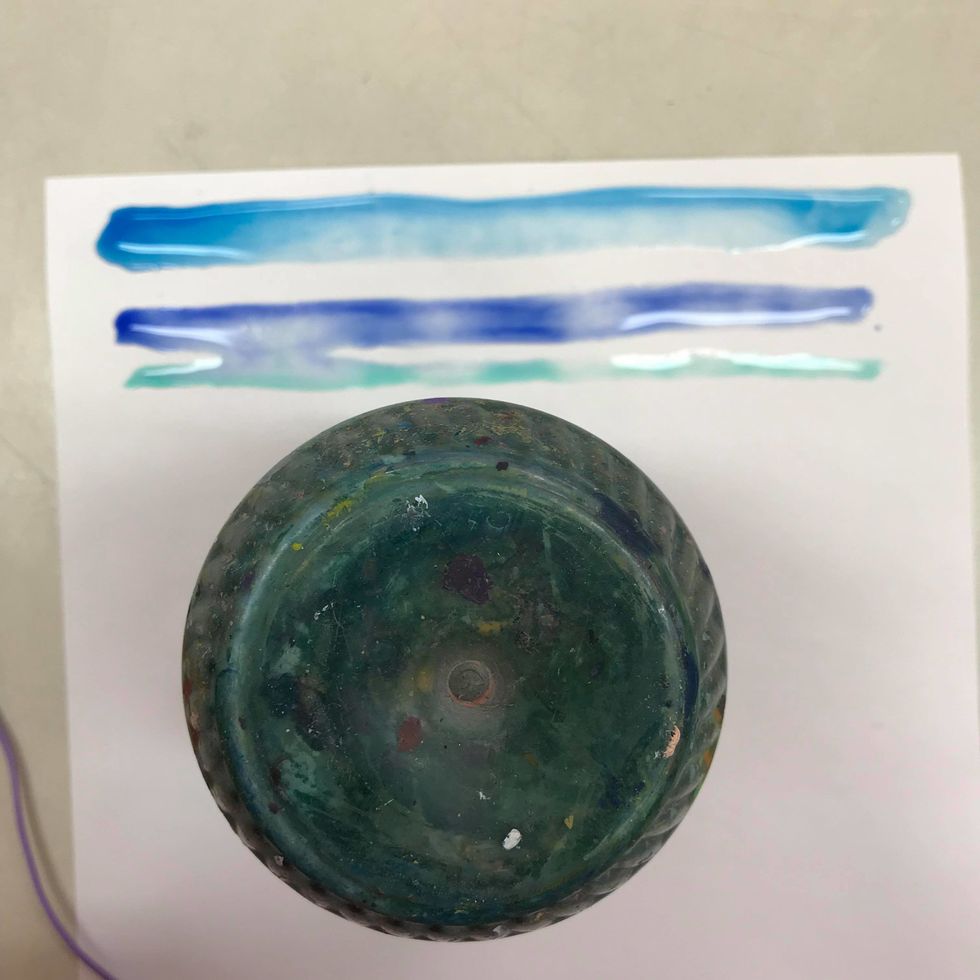 Pick up your paper and hold the cup in place.
Tilt the paper and give it a gentle shake. ( I put paper towel under my paper to catch the falling water and paint.)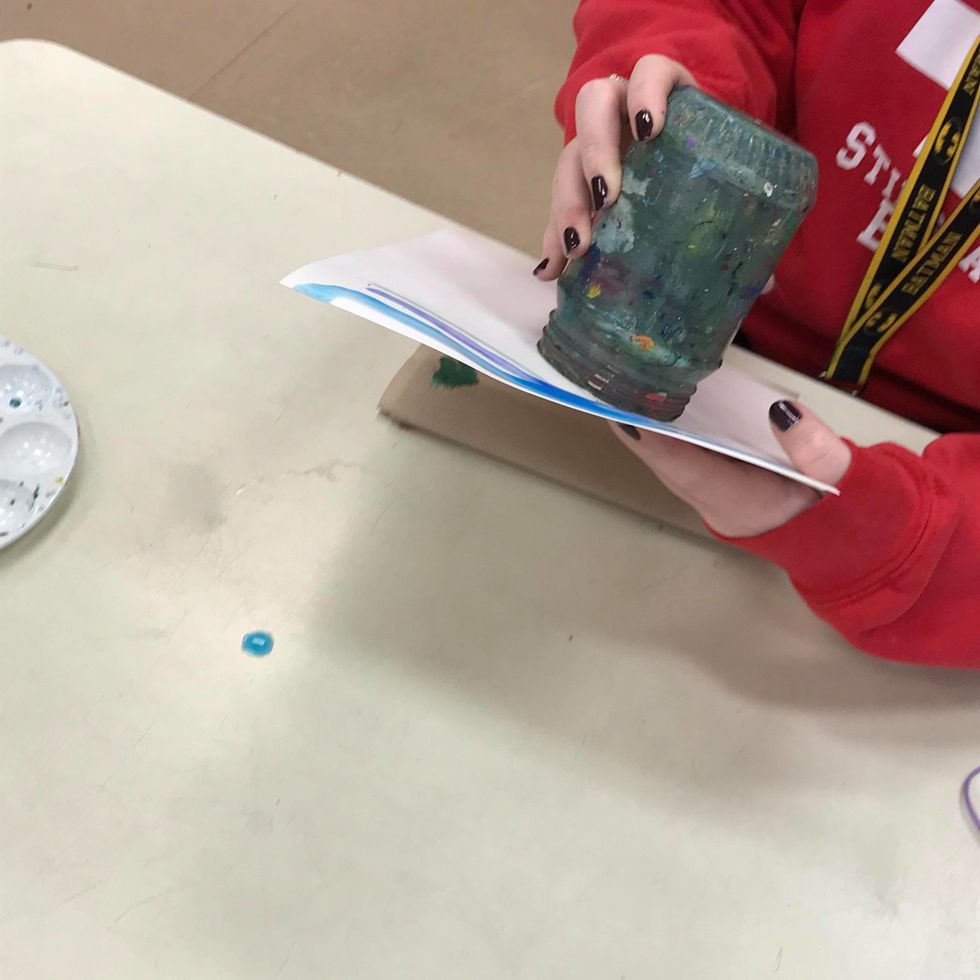 Touch up and do what you want with the subject.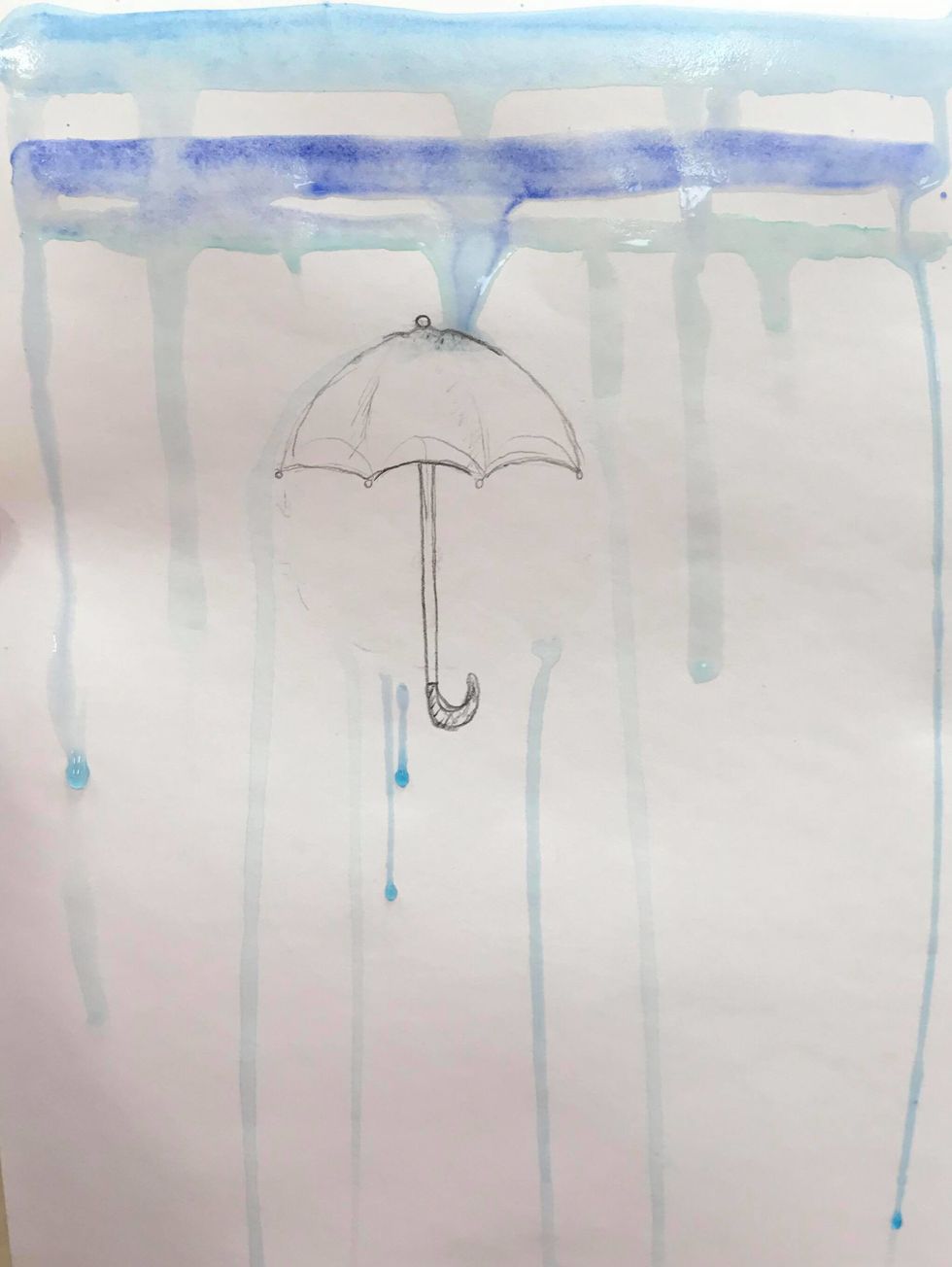 1.0 Paper
1.0 Paintbrush
3.0 Colors Watercolor
1.0 Cup of Water
1.0 Cup
1.0 Sheet Paper Towel