How to make packed lunch wraps
In Denmark everybody bring a packed lunch. From the professor at the faculty to the school kid. From the managing director to the truck driver. It is part of our identity as Danes. Packed lunch.
410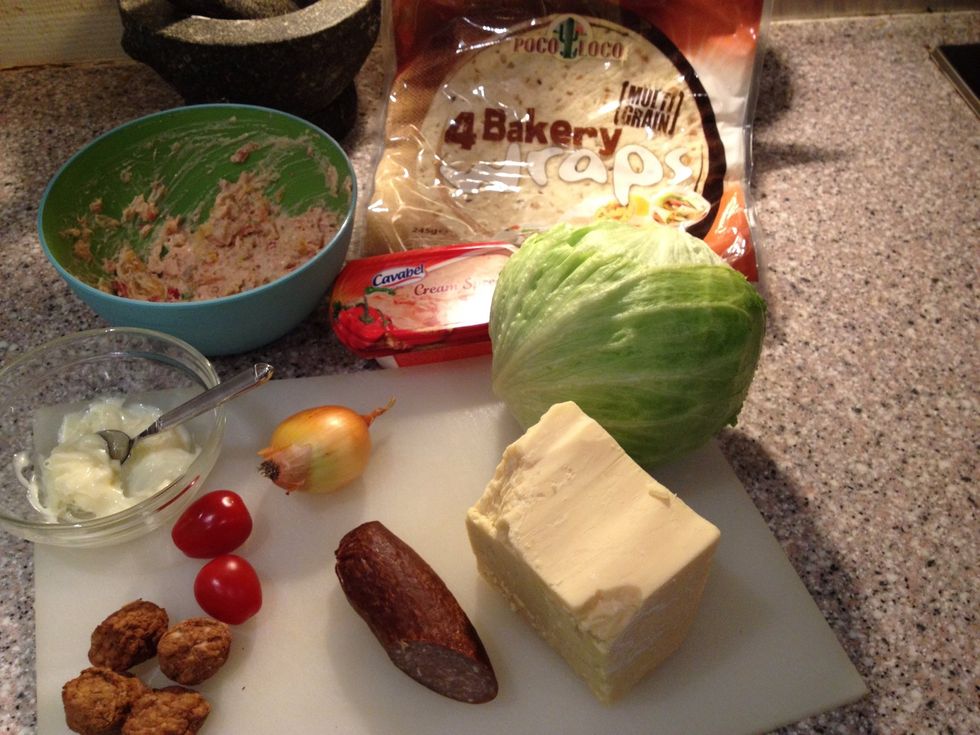 This is what I got in my fridge. 2 sad tomatoes, 4 leftover meat balls, salami, homemade salmon sandwich spread and cheddar cheese.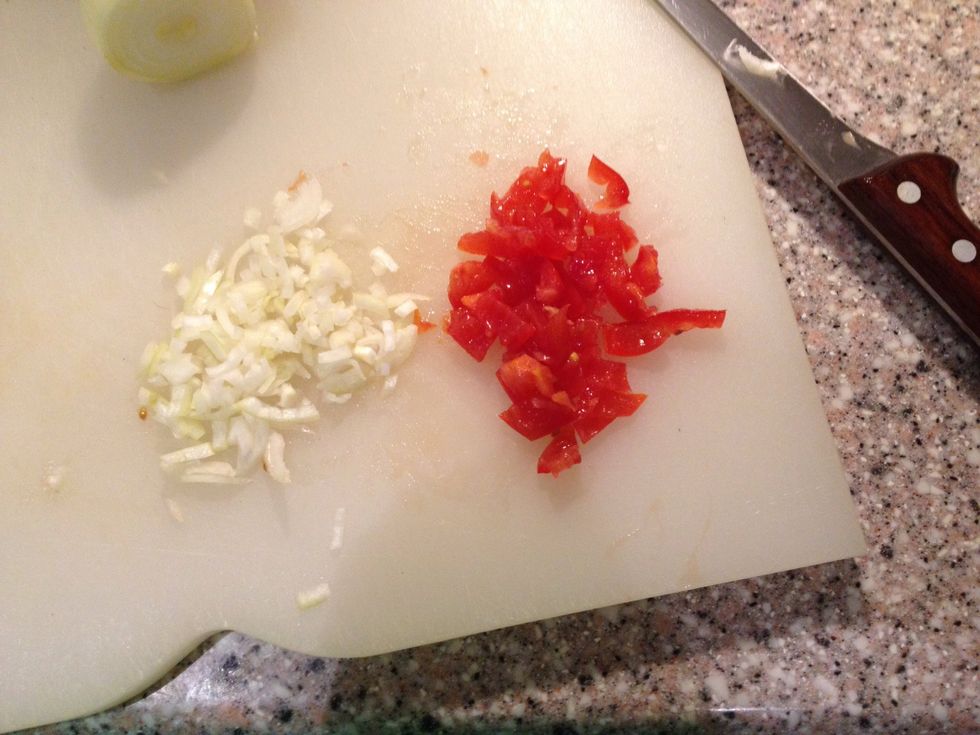 The two sad tomatoes are going to be happy again in a small salad. Deseed the tomatoes and finely dice them. Finely dice 3 slices of onions.
Add to two tablespoons of mayo, salt and pepper to taste. Mix it all together and your sad tomatoes are laughing again.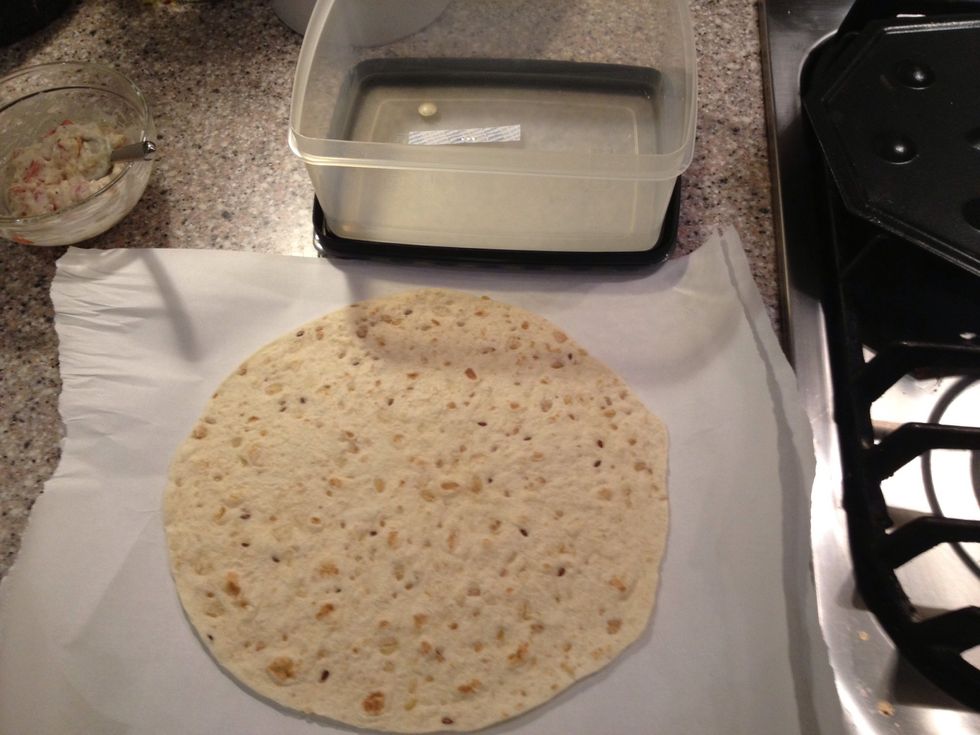 Heat up your wraps as instructed on the package. Use grease proof paper to wrap the wraps.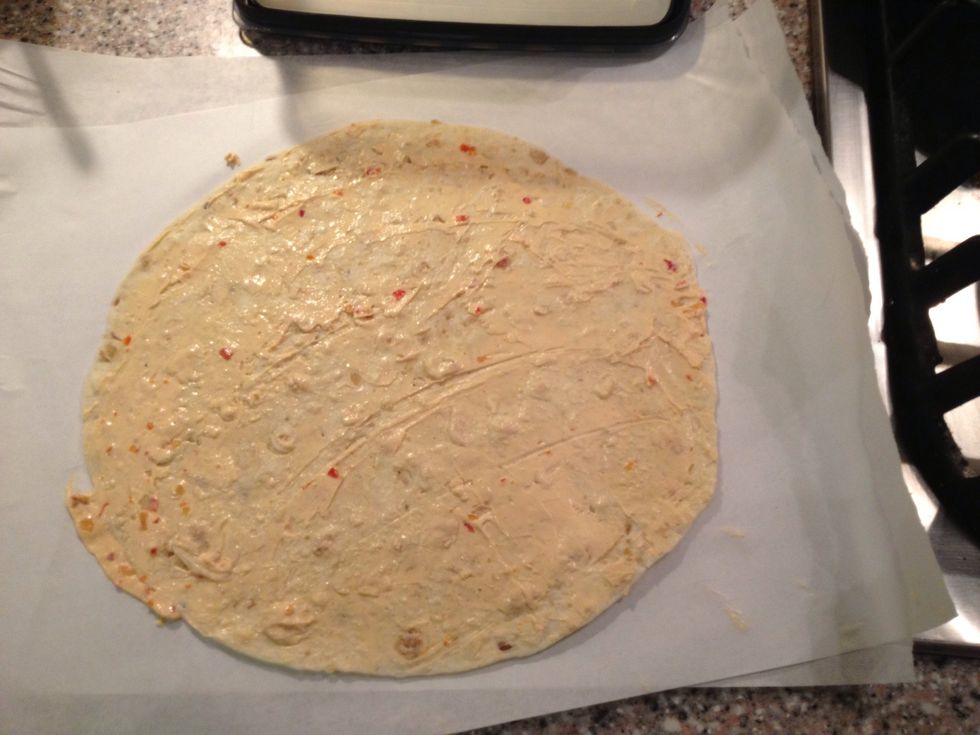 Smear with cream cheese. Mine is chilli flavoured and pretty strong.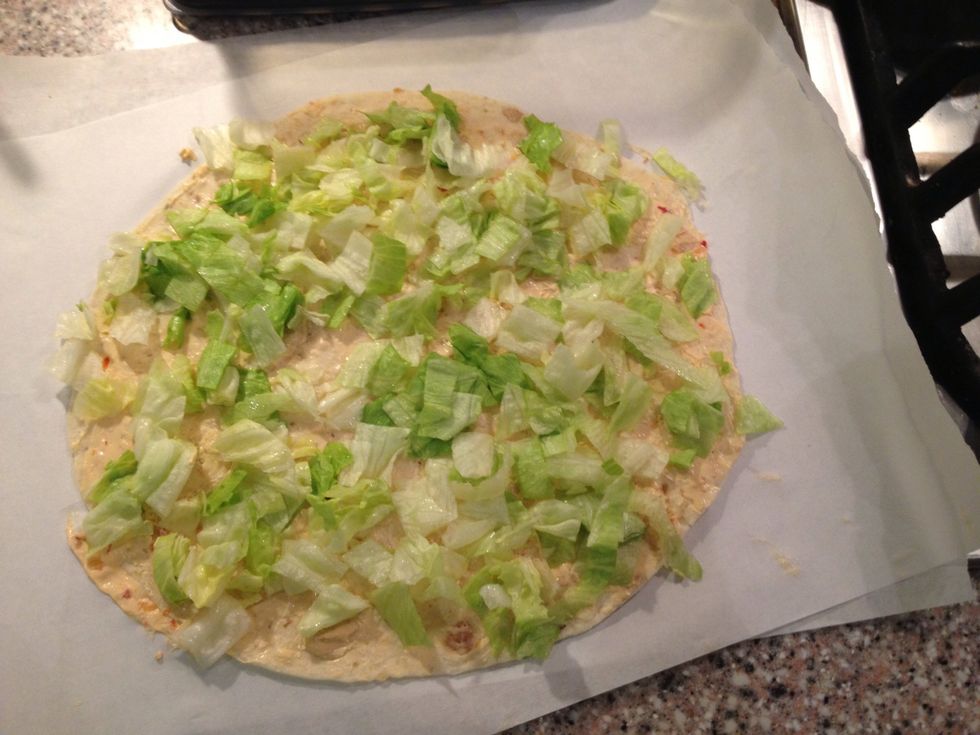 Finely chop some salad, this is iceberg and drizzle it over the wrap. This will add crunch and prevent the wrap from becoming soggy.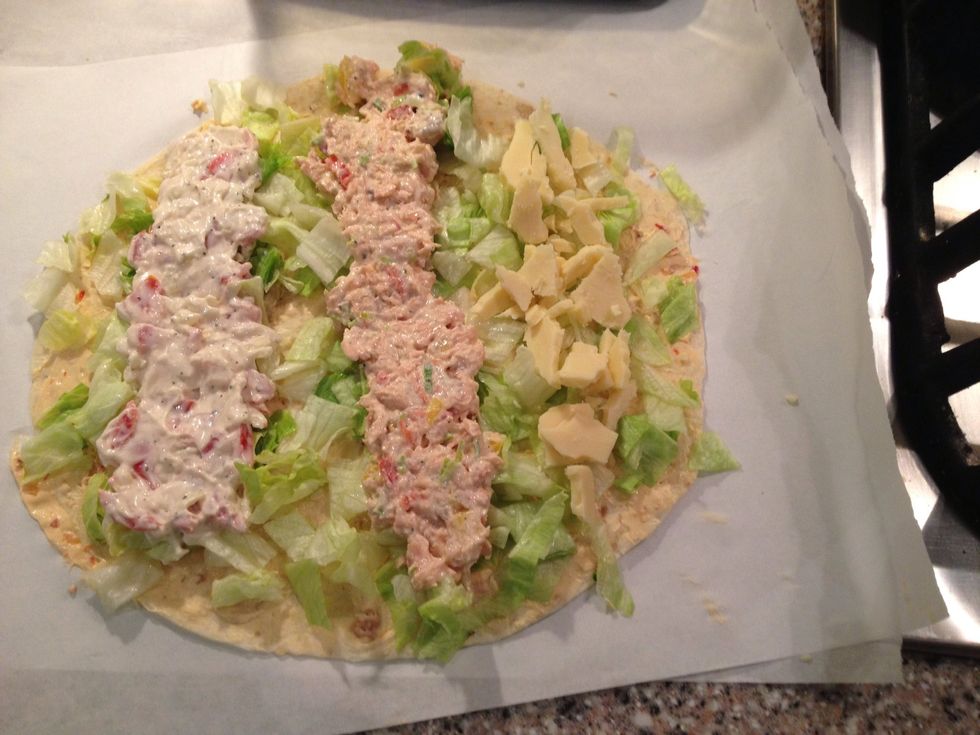 Tomato spread, salmon spread and crumbled cheddar cheese.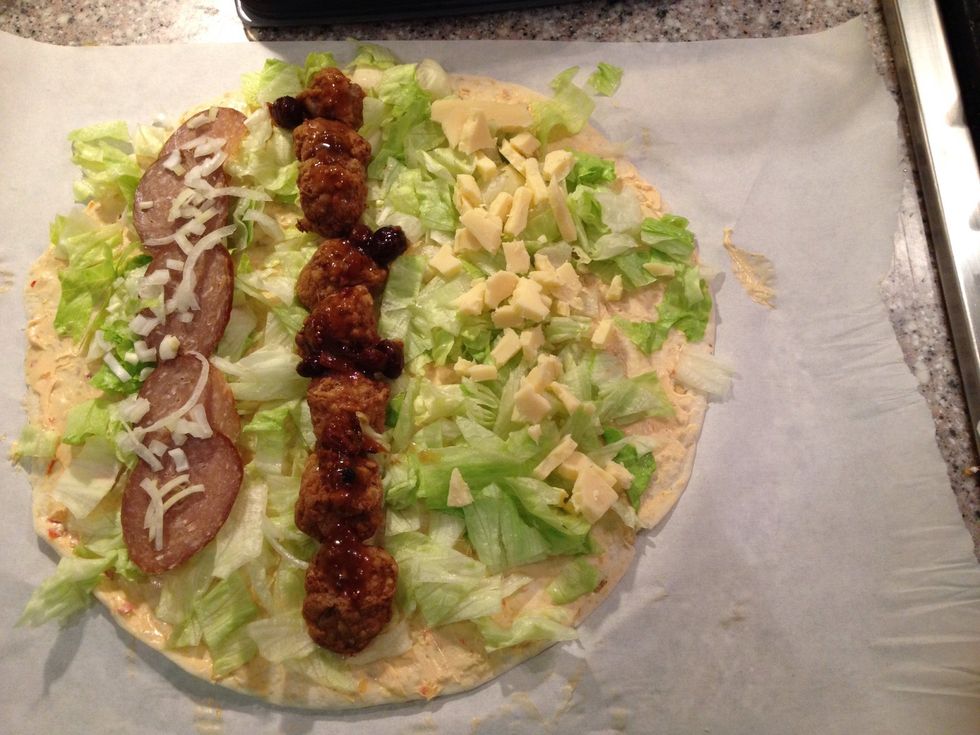 Salami with onion, leftover meat balls with chutney and humbly crumbly cheddar cheese.
Rolle the wraps as tightly as you can.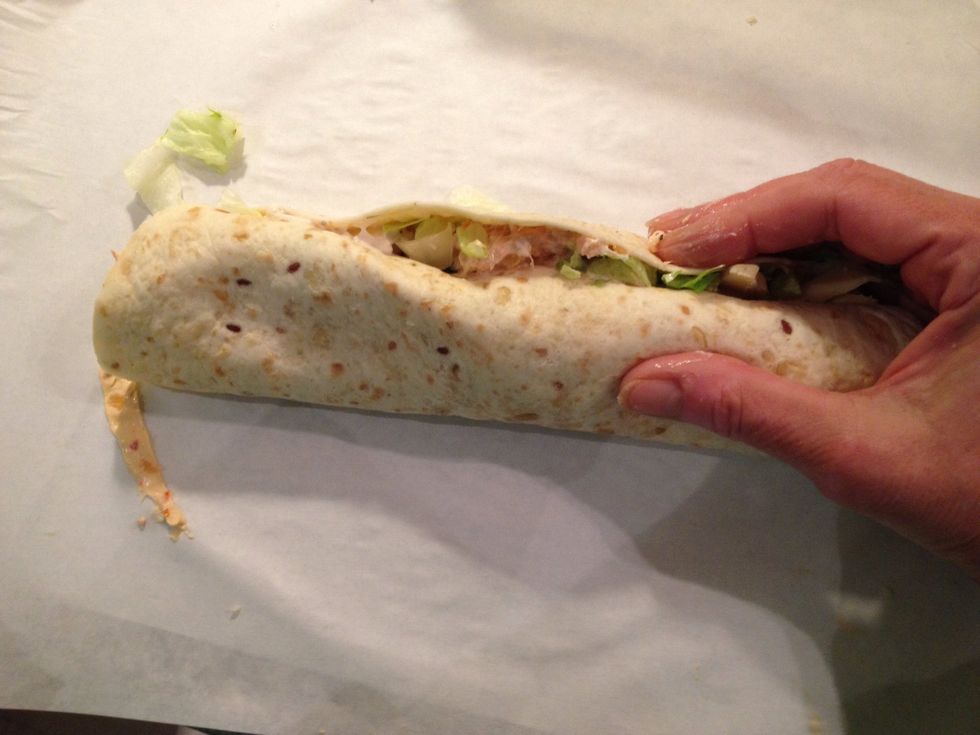 That's a wrap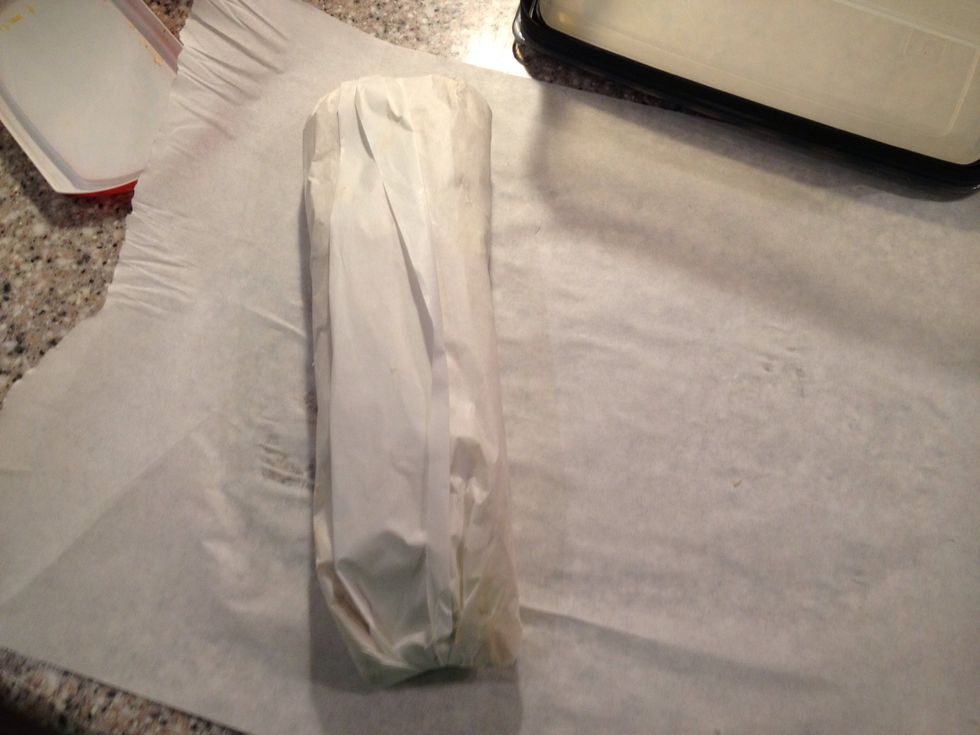 Wrap wrapped.
I added some caramel popcorn I made earlier, my husband has a sweet tooth. I hope he'll not eat the popcorns first, but knowing him they will be gone long before lunchtime.
2.0 Wraps
Cream cheese
Green salad
Sandwich stuff