Recipe nr 1 ingredients: oats, chia seeds, soy milk, agave sirup, banana, vanilla extract, blueberries, walnuts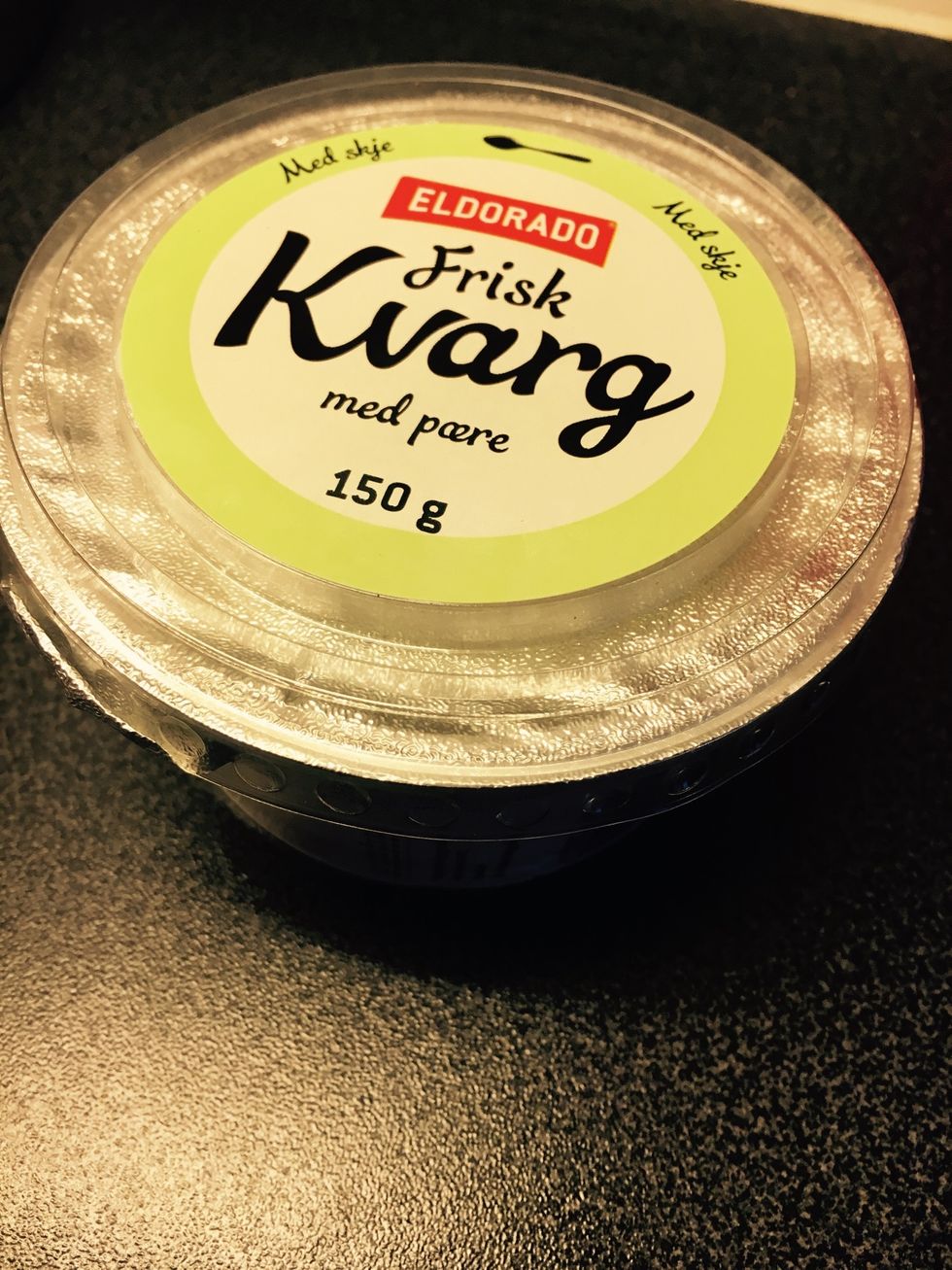 Ingredients cont: pear quark
Tools: Measuring jug/cups, mason jar/container,tablespoon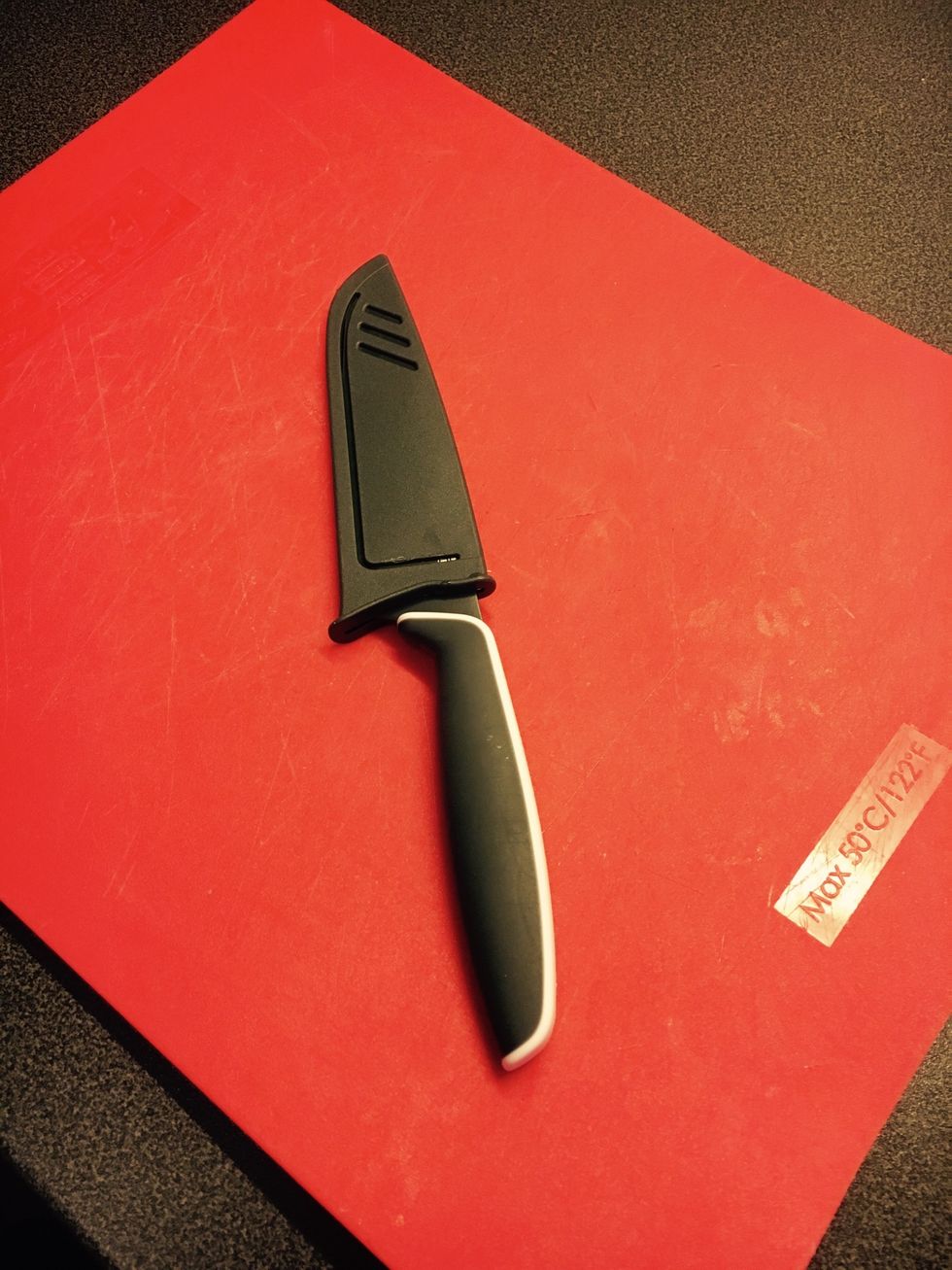 Tools cont: Chopping board and knife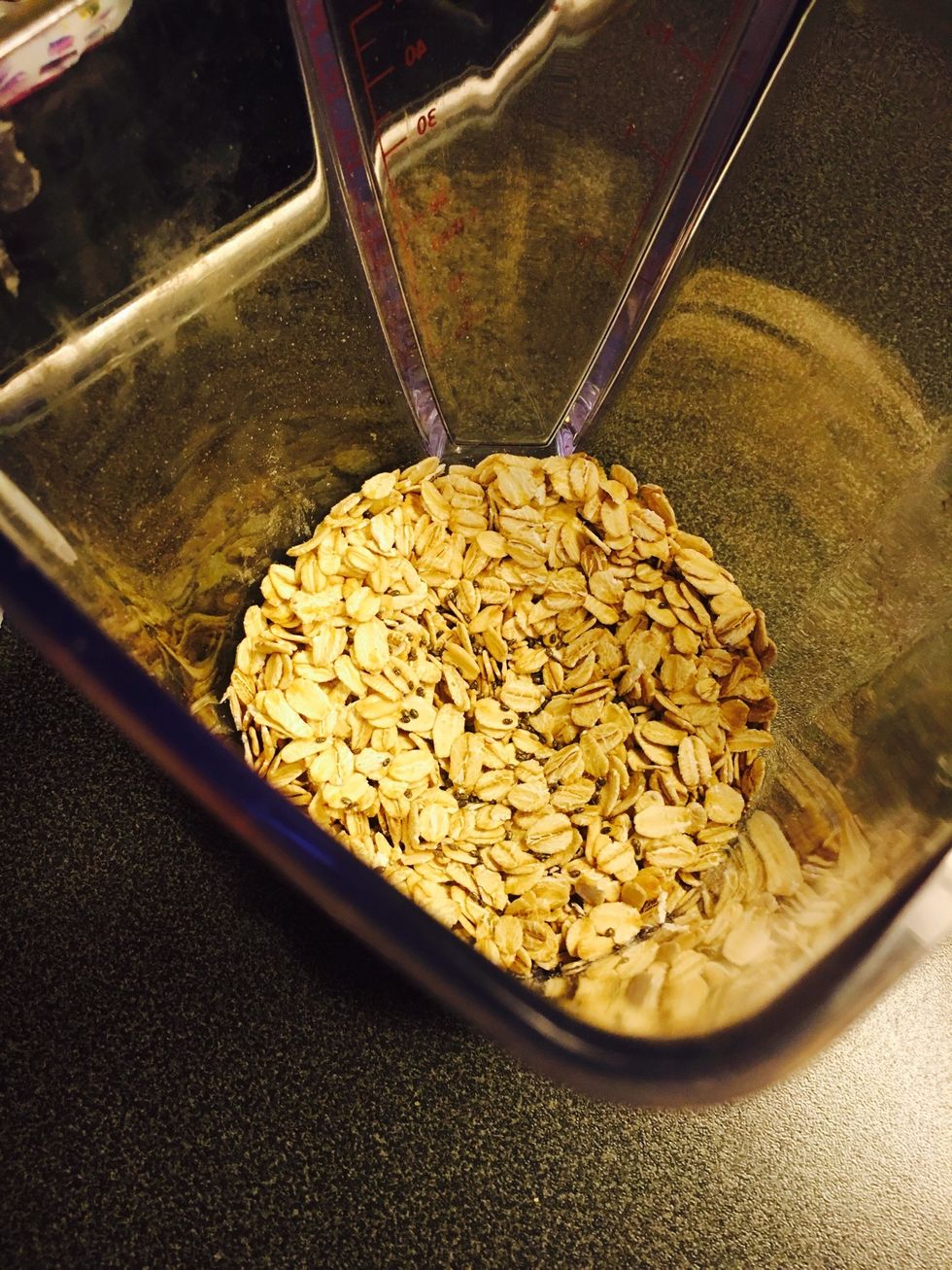 Measure oats and chia seeds.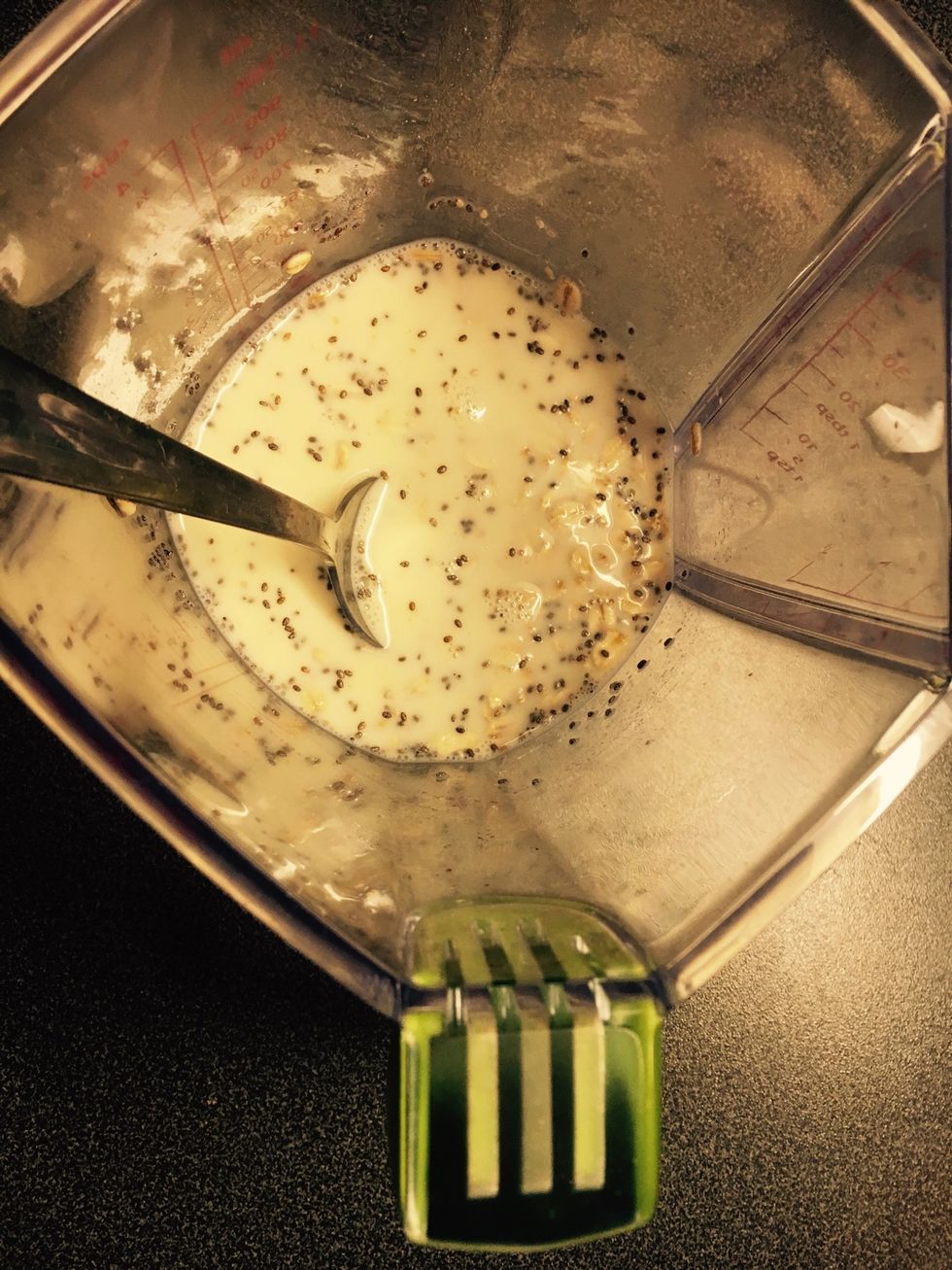 Mix together with the soy milk and vanilla extract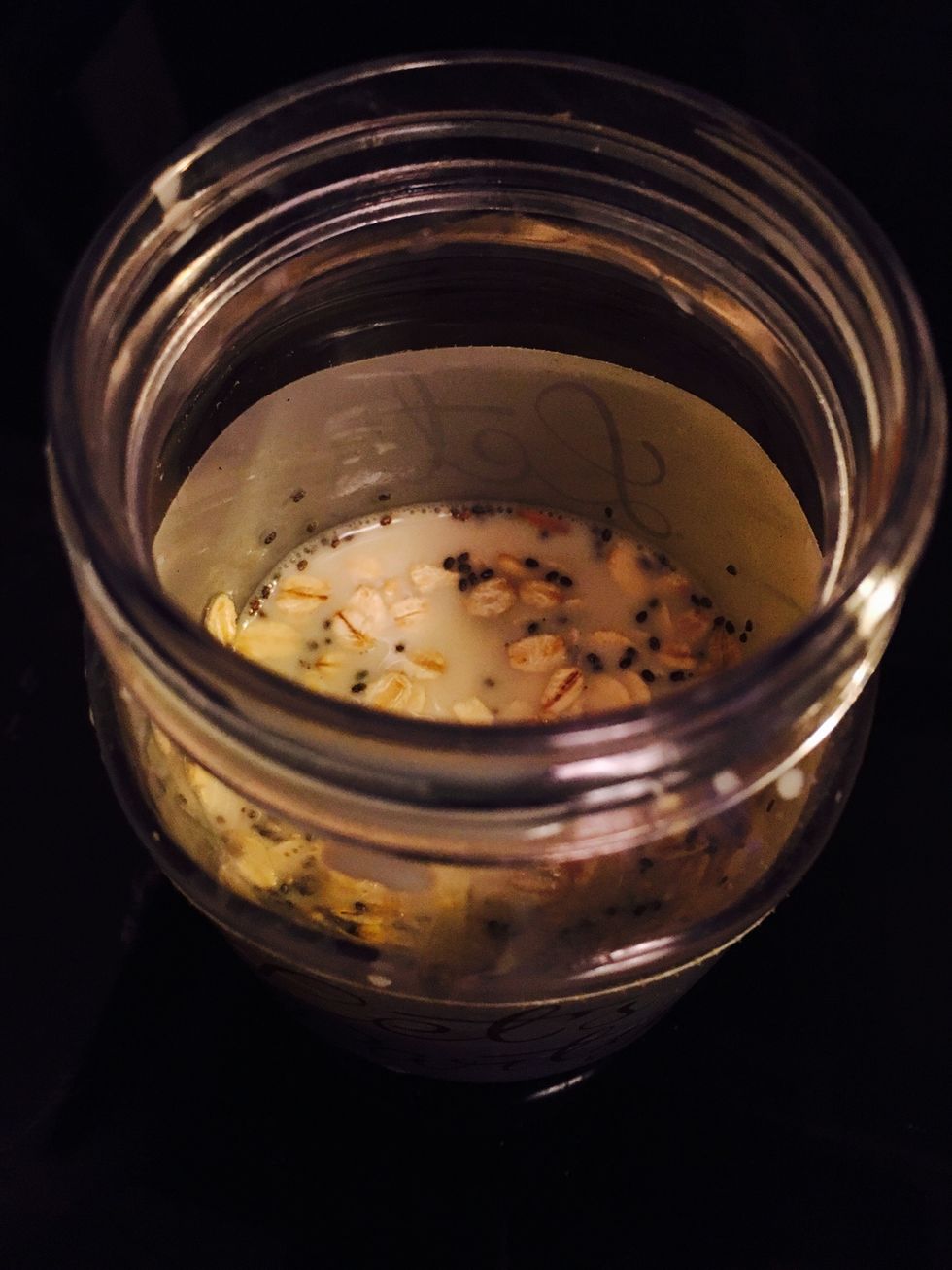 Transfer to your sealed container/jar. Regridgerate over night.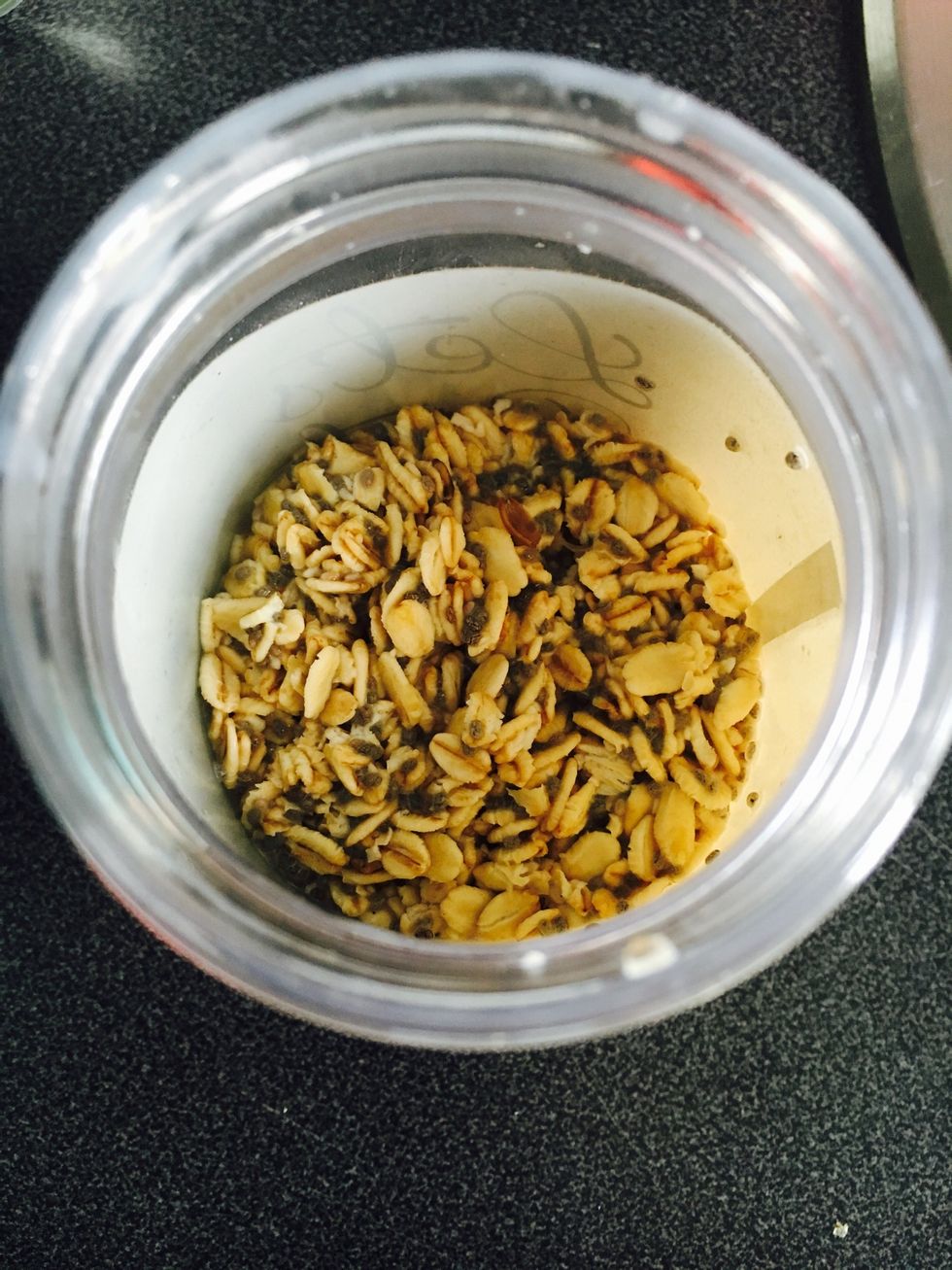 Should look something like this the day after. (smooth pudding texture)
Layers: (chop the bananas/walnuts)oats , quark, blueberries, bananas, walnuts (repeat until jar is full). Drizzle agave sirup on top. Enjoy 😋🍌🍐💙💛
RECIPE #2: overnight oats with Strawberries and soy yoghurt
RECIPE#2: (tools: see step 3&4). Ingredients: strawberries, soy yoghurt, soy milk, chia seeds and oats. Mix 1/2 cup oats with 1/2 cup soy milk+ 2tbs chia seeds. Refridgerate overnight.
Put the oats in a bowl with strawberries and soy yoghurt on top💛 Enjoy 😋 (I heated my strawberries in a casserrole with agave sirup, but you can skip this step and leave the strawberries plain).
Recipe nr 1:
1/2c Oats
2.0Tbsp Chia seeds
1/2c Soy milk
1.0 Banana
1/4c Walnuts (chopped in half or whole)
1/4c Quark with pear
1/2Tbsp Vanilla extract
Agave sirup (to drizzle on top)
Beate Olav
24 from Norway?? Love making healthy food and getting inspired by clean living?? \n?Iherb discount code: NMW964\nContact: olav.beate@gmail.com\n\n\n