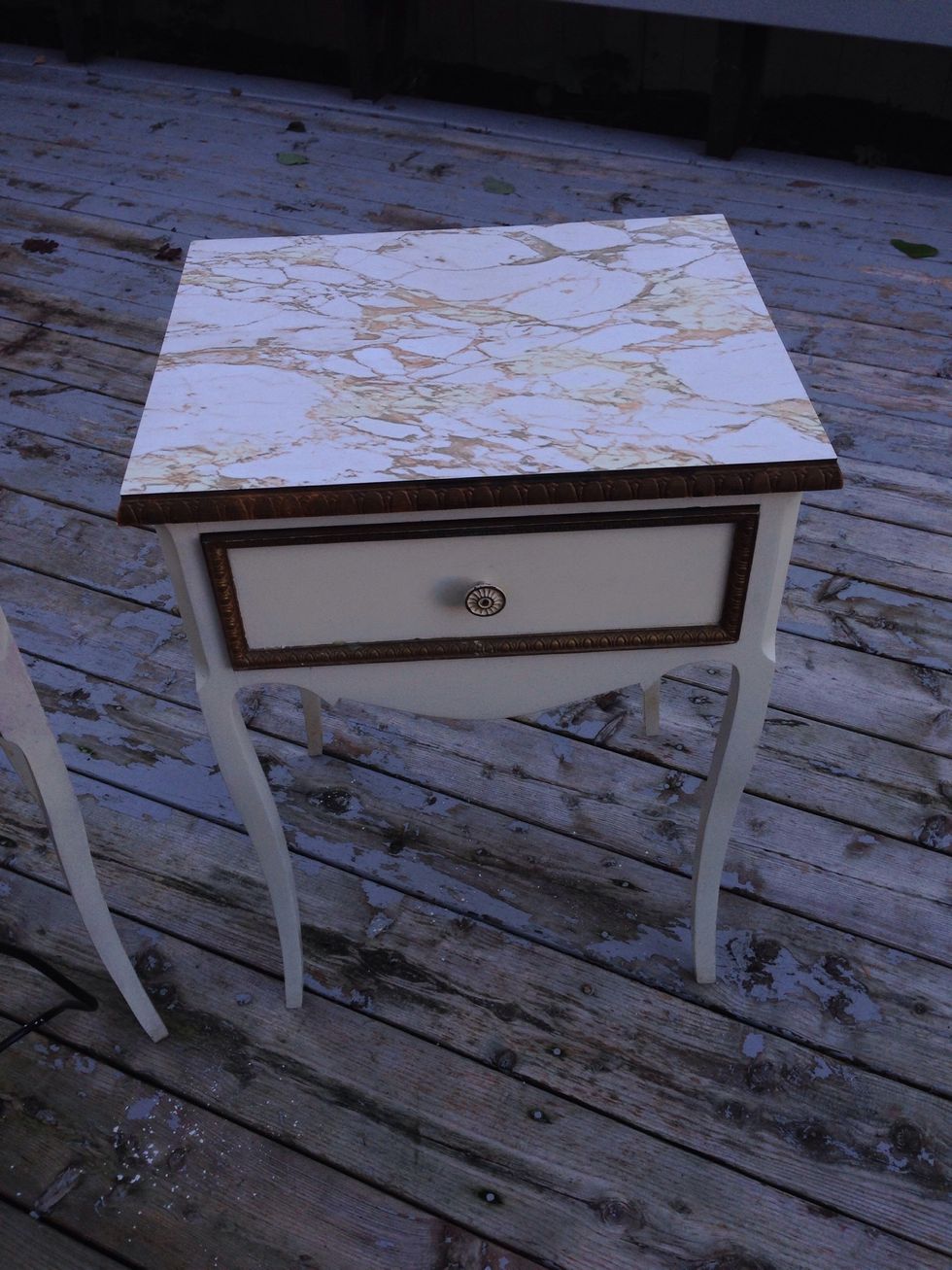 These ugly side tables had potential. $80 for both on Kijiji was way better than $200 each for something similar brand new. They just needed a bit of love.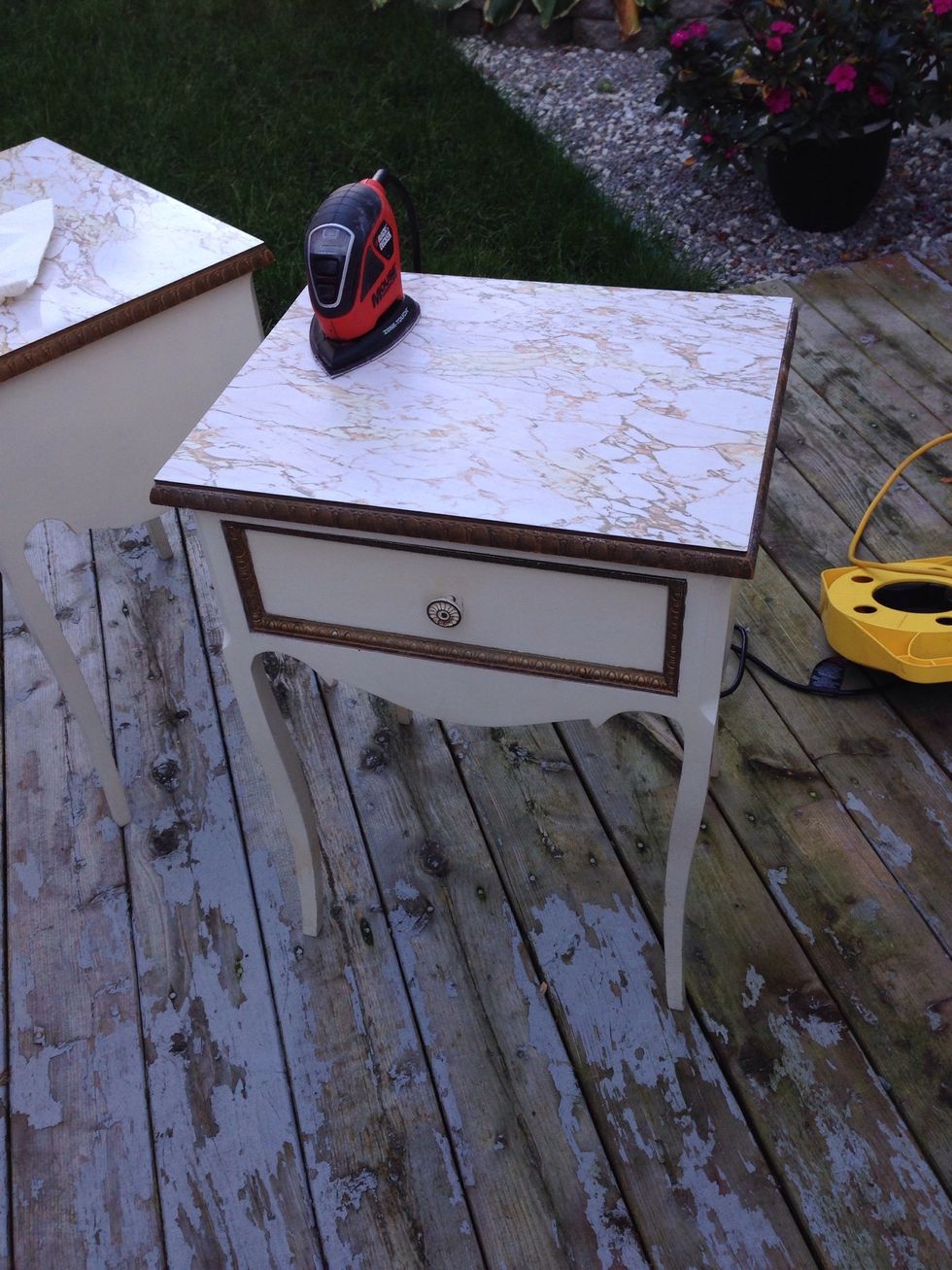 Sand down any shiny surfaces so paint will adhere. I only did this to the top as the rest was painted wood. (Yes, our deck is next on the project list!)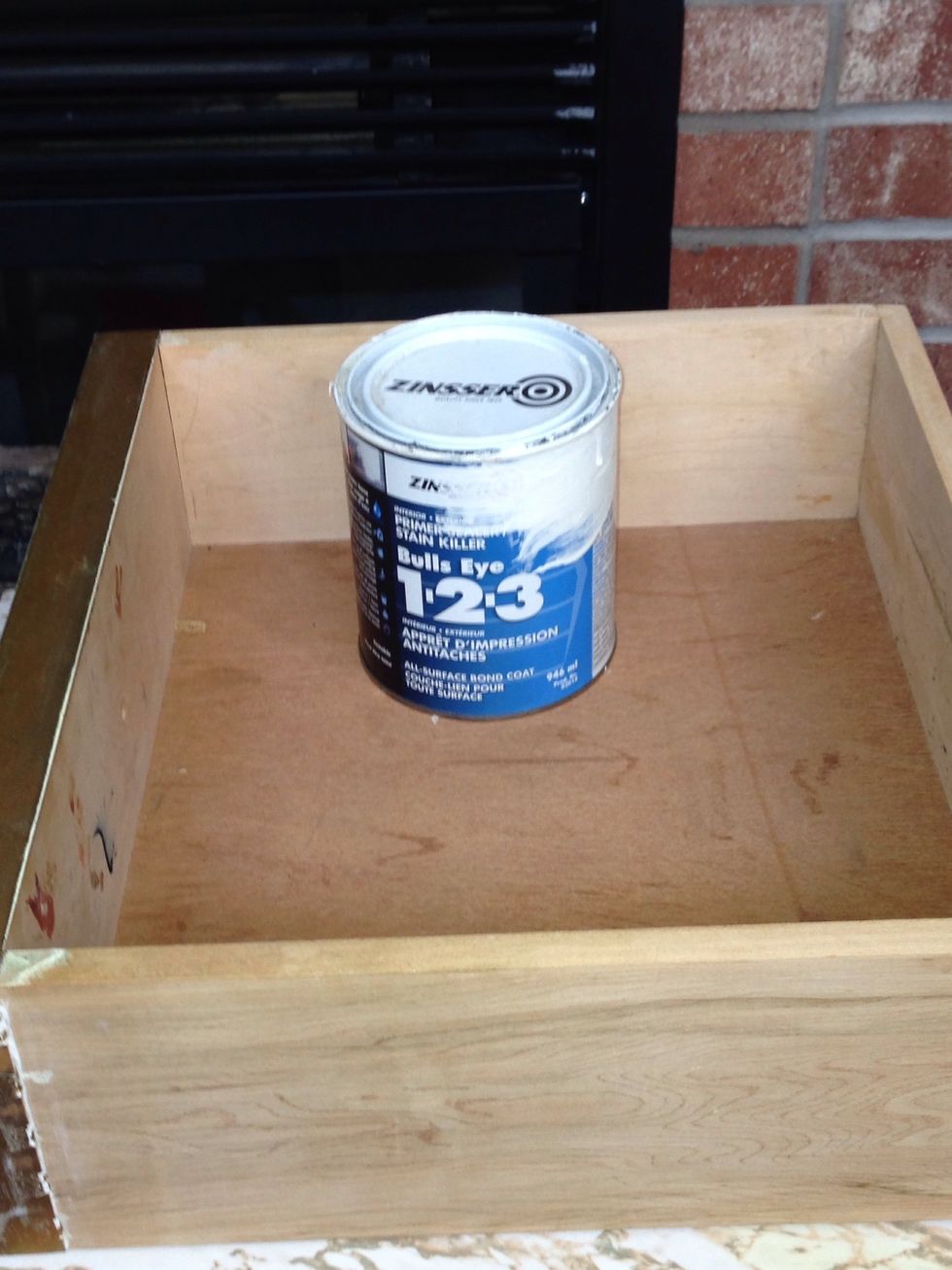 Zinsser Bulls Eye 123 will help paint stick to anything! Prime any surface you think may need it. I just did the top.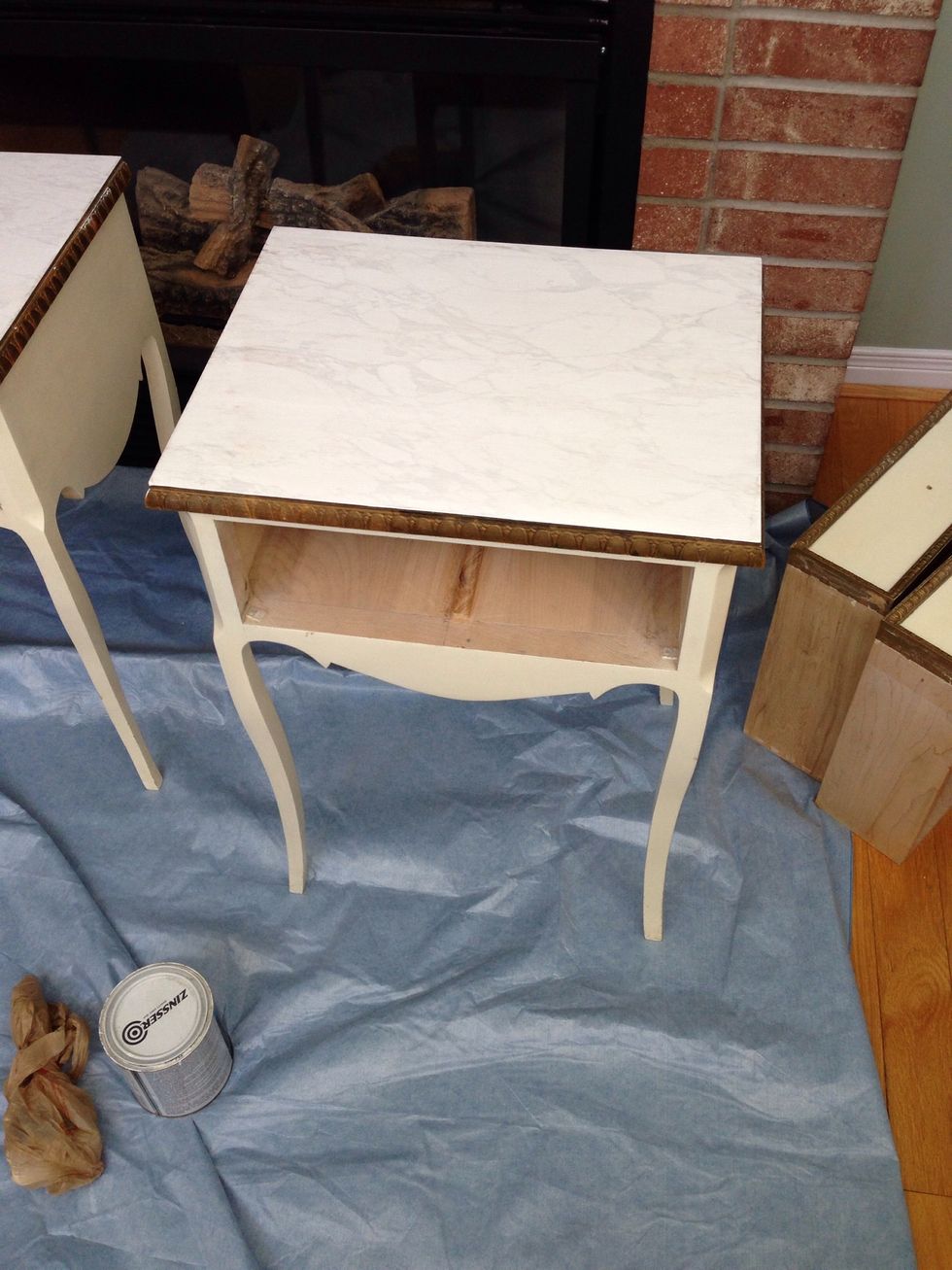 Take the drawers out, handles off, put your drop sheet down & get painting.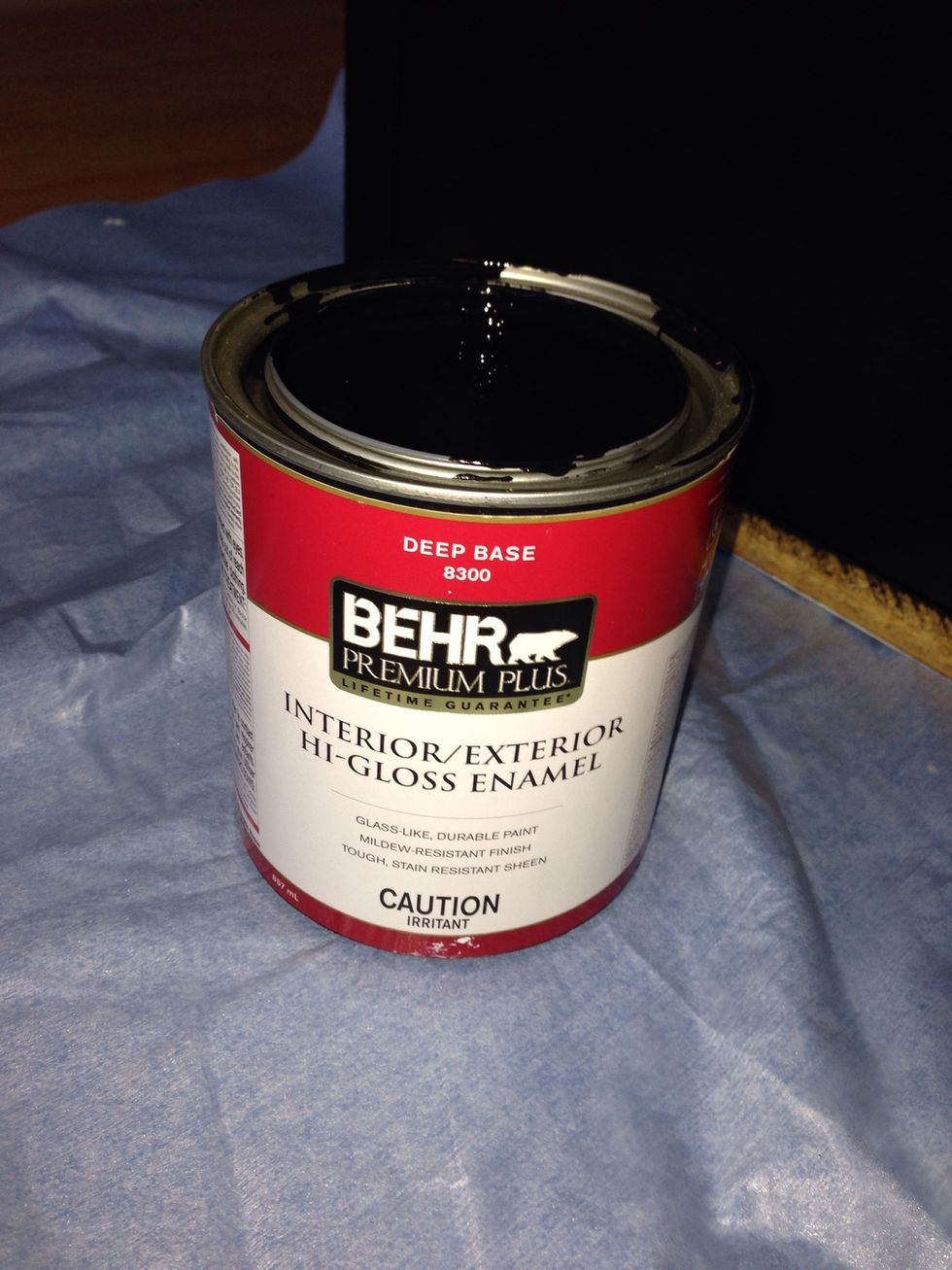 I wanted black & was happy with BEHR's high gloss enamel. It has a glass-like finish & brush strokes were minimal. Hint: a splurge on a good soft brush to cut down on brush strokes showing in paint.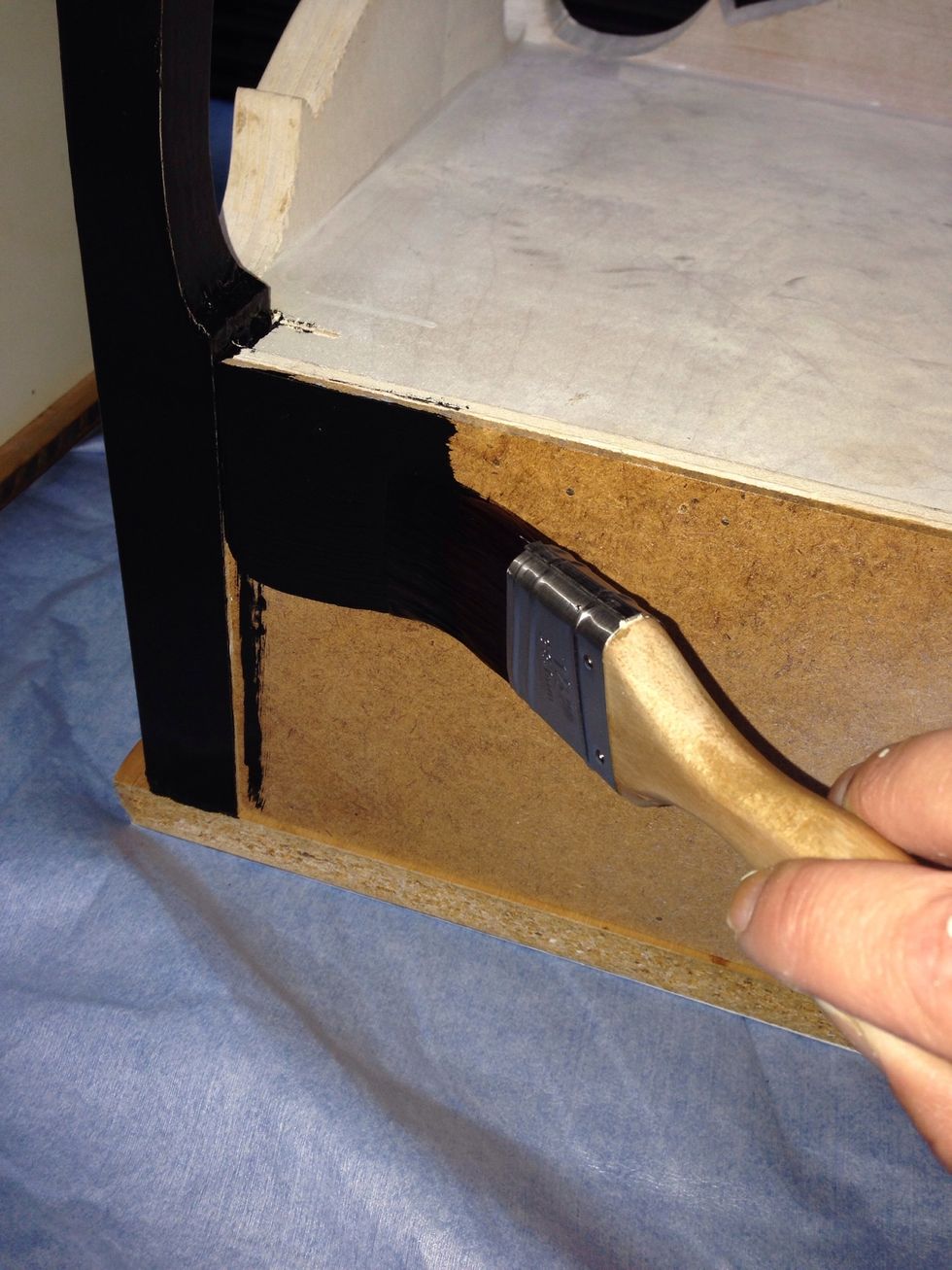 Now the fun part... The painting.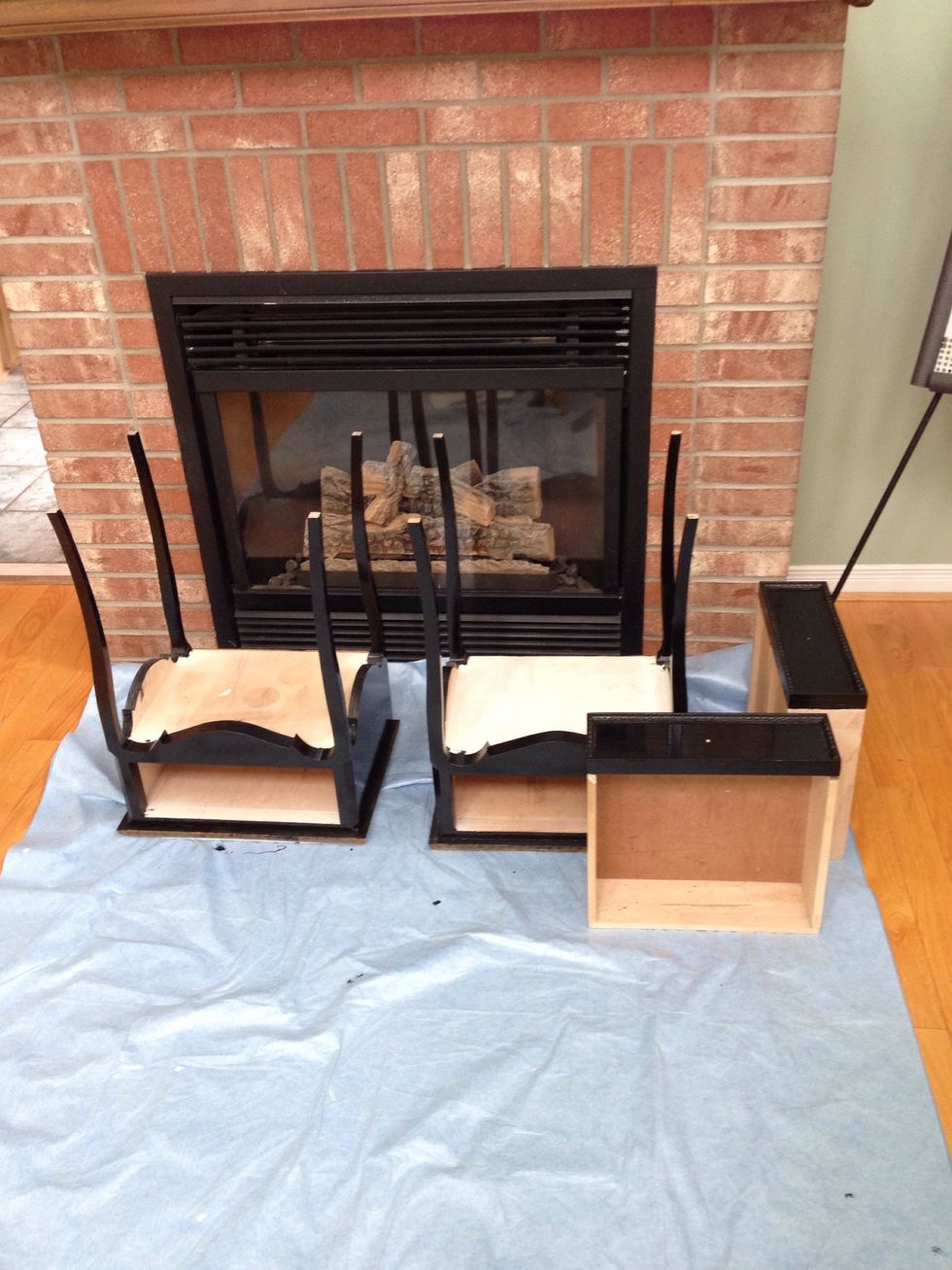 It may be easier to start upside down.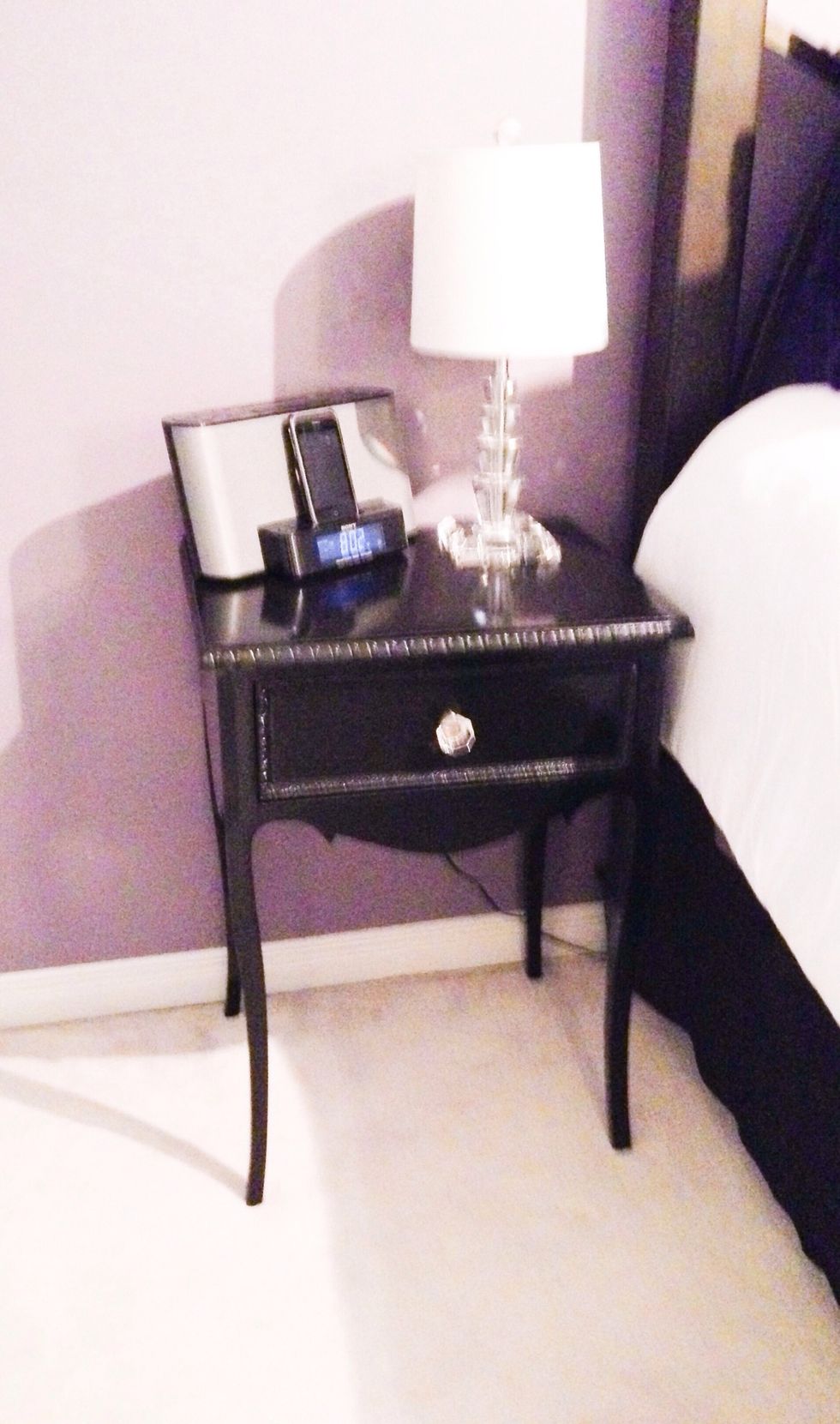 I finished them off with some glass handles & now have nice new bedside tables.
Palm sander (or a bit of muscle & sandpaper)
Zinsser 123 Primer
Paint (high gloss black used here)
New handles
Paintbrush
Drawer liner
Joanne Carry
Loves: the internet, digital marketing, fashion mags & amazing platforms. Working on all things @HomeShows! Decor & Digital. Tech is haute.