Find the original recipe here: http://www.30minutefatloss.com/blog/foodie-friday-lean-oven-tacos/
58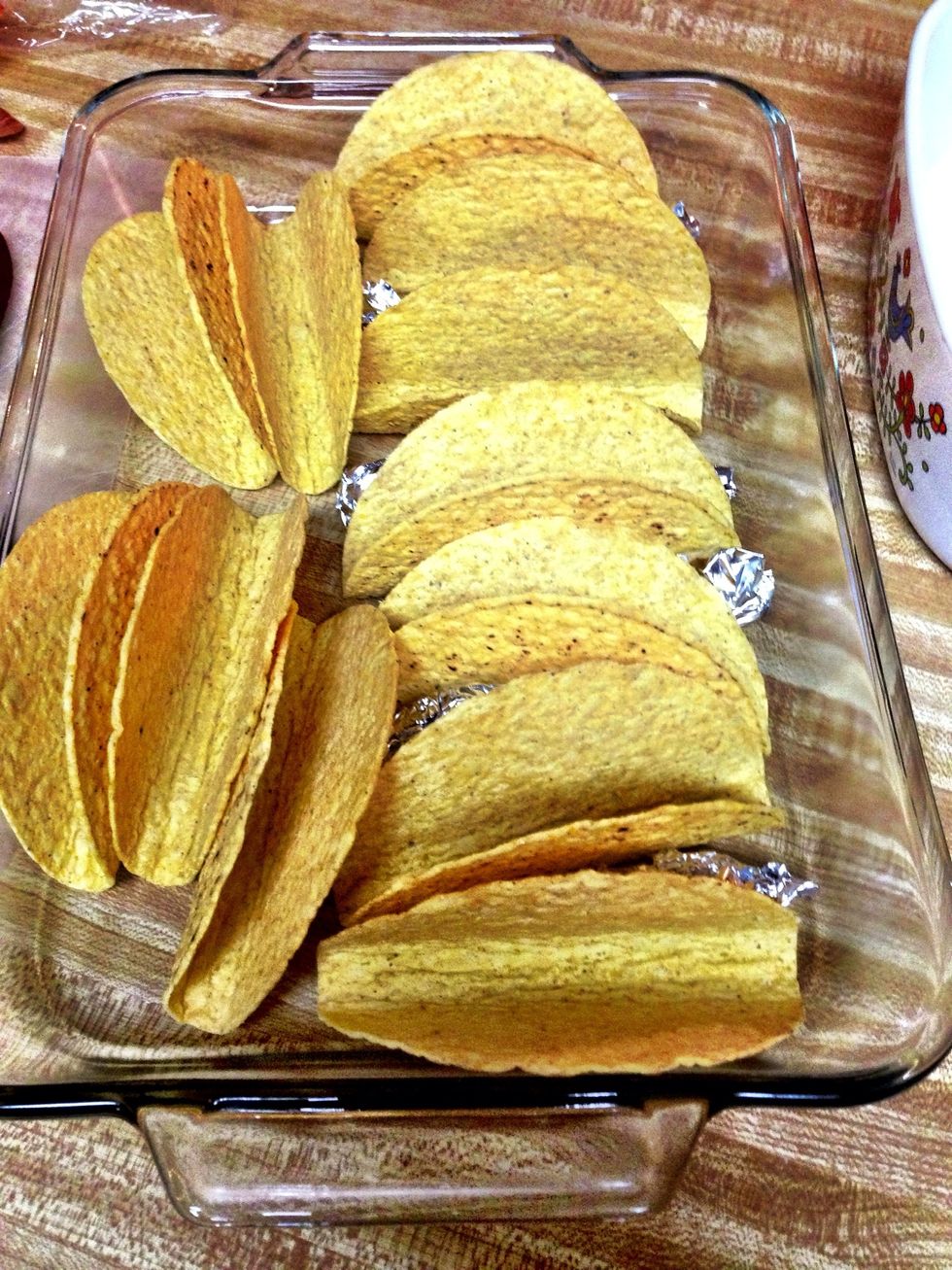 Preheat oven to 400. Set up your taco shells in a 9x13 pan. You can use foil rolls to help them stand up. (You can always use the ones with the flat bottom. They would probably work better).
Chop your onion.
Gather all of the rest of your ingredients. Half the cans of chilies, tomato sauce, and beans.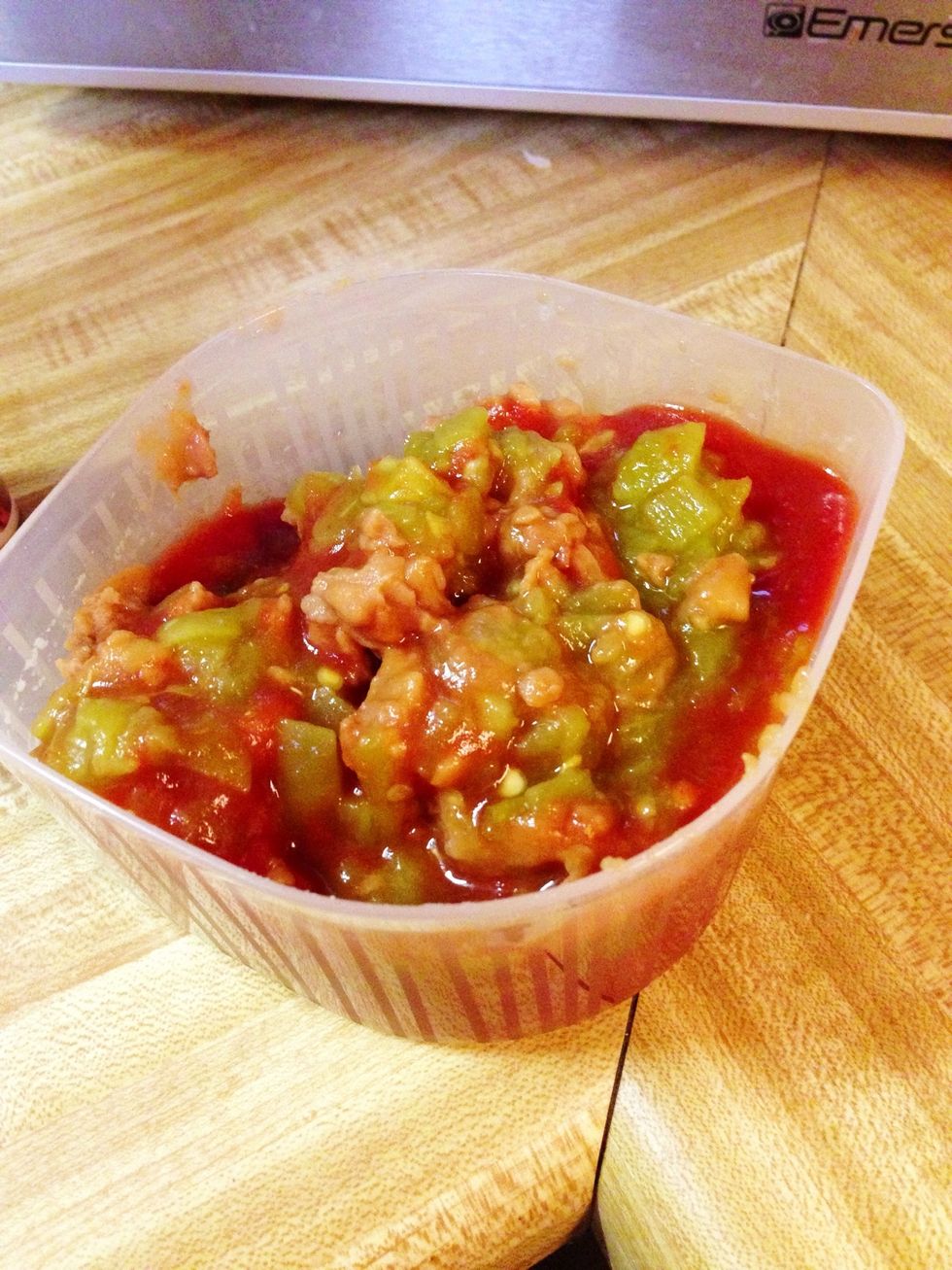 Put them in another container to freeze for next time!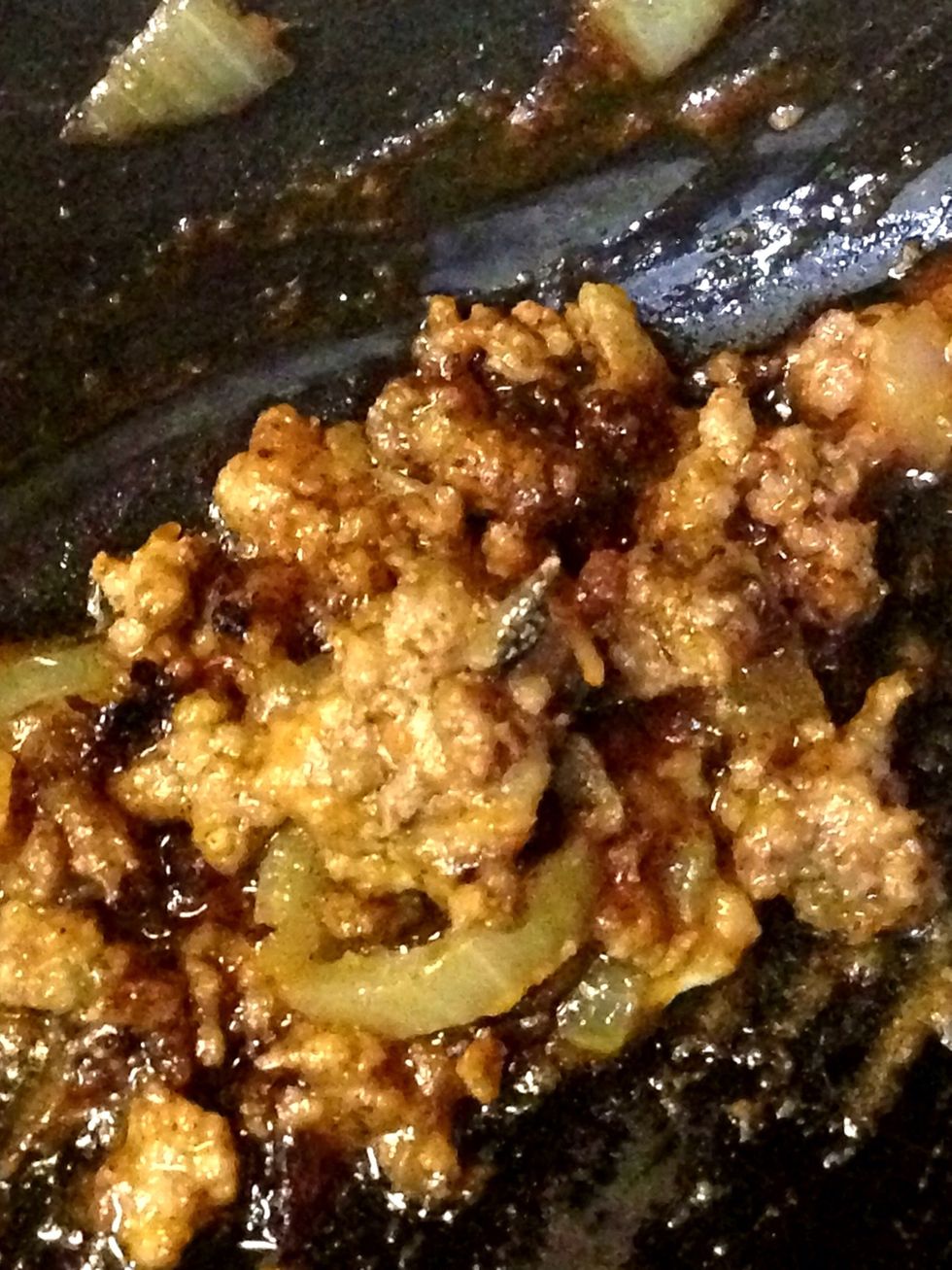 Brown your ground beef with the onions. Drain. Then add the taco seasoning, tomato sauce, green chilies, and refried beans. Stir well to combine.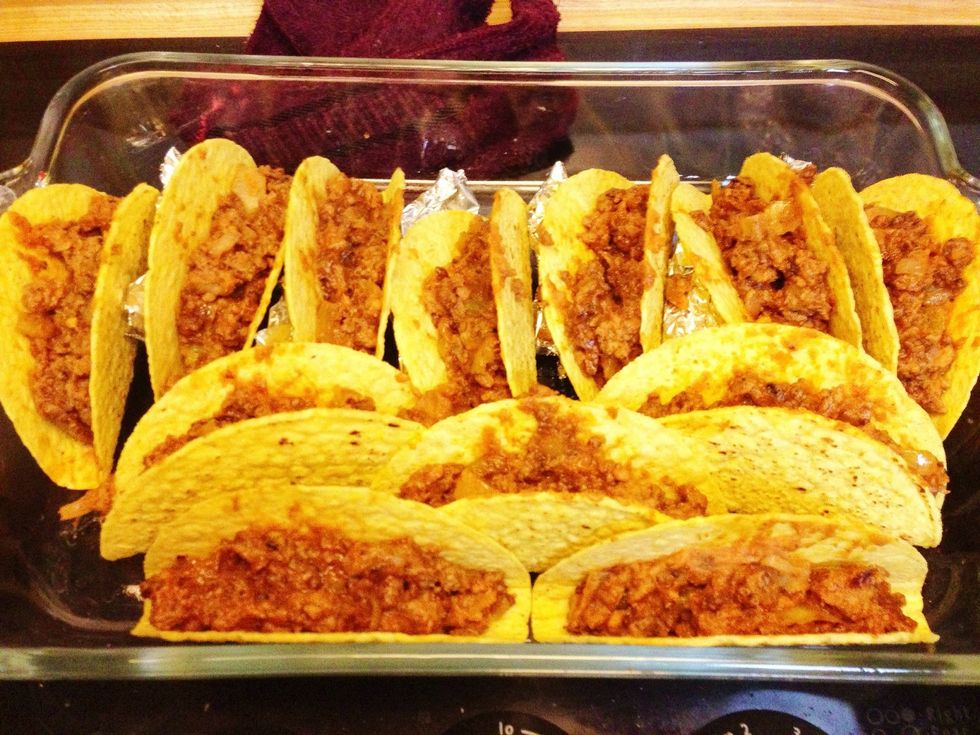 Stuff each of the taco shells with the mixture.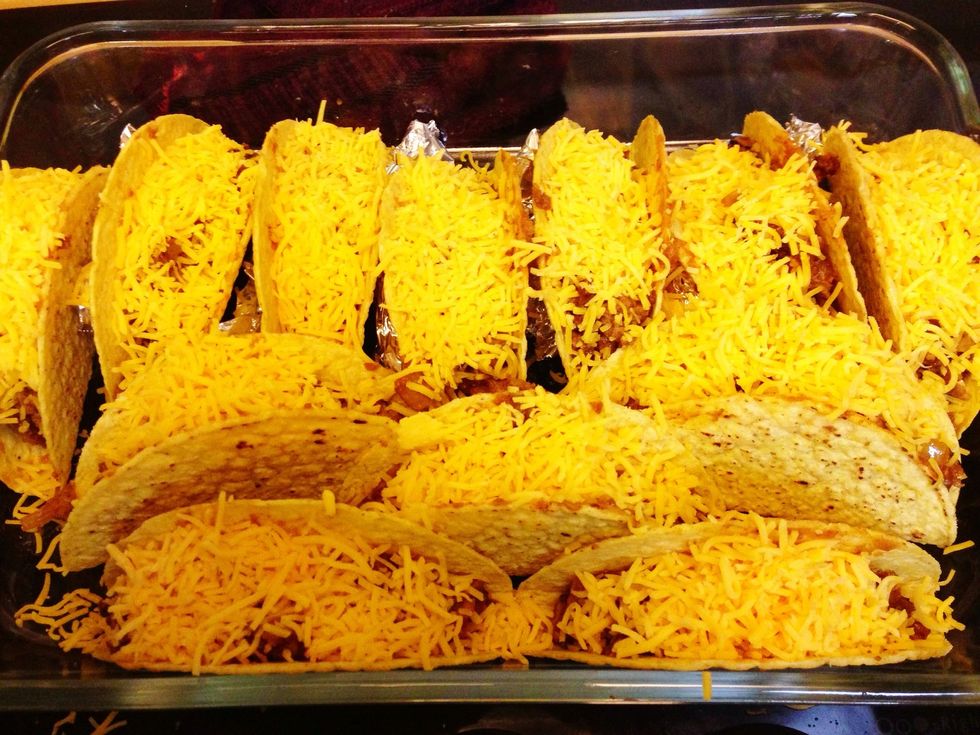 Sprinkle with cheese.
Bake for about 10-12 minutes so that the shells are crispy and the cheese is melted.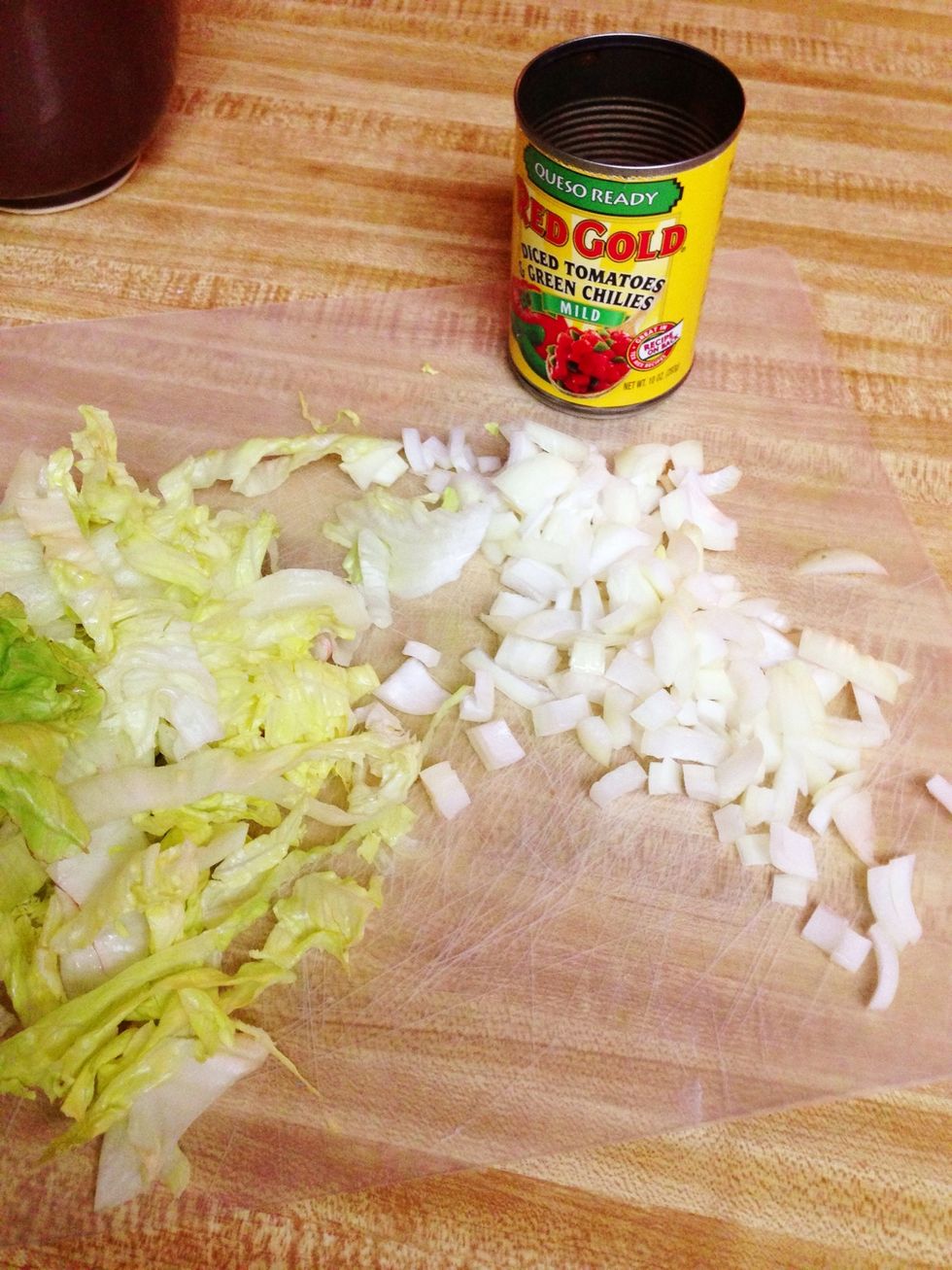 Gather together various "fixings" and top as you wish! Hope you like it as much as we did!
Thanks for stopping by! If you like what you see, feel free to follow me :)
1.0lb Ground beef
1.0oz Onion, chopped
4.0oz Tomato sauce
2.0oz Chopped green chilies
1.0lb Pkt taco seasoning
1/2 Can refried beans
12.0 Taco shells
Misc. taco "fixings"
1.0c Shredded cheese