Simple and delish grilled chicken wings with grilled veggies .
341
Gather your ingredients. Preheat oven at 180 degrees Celsius.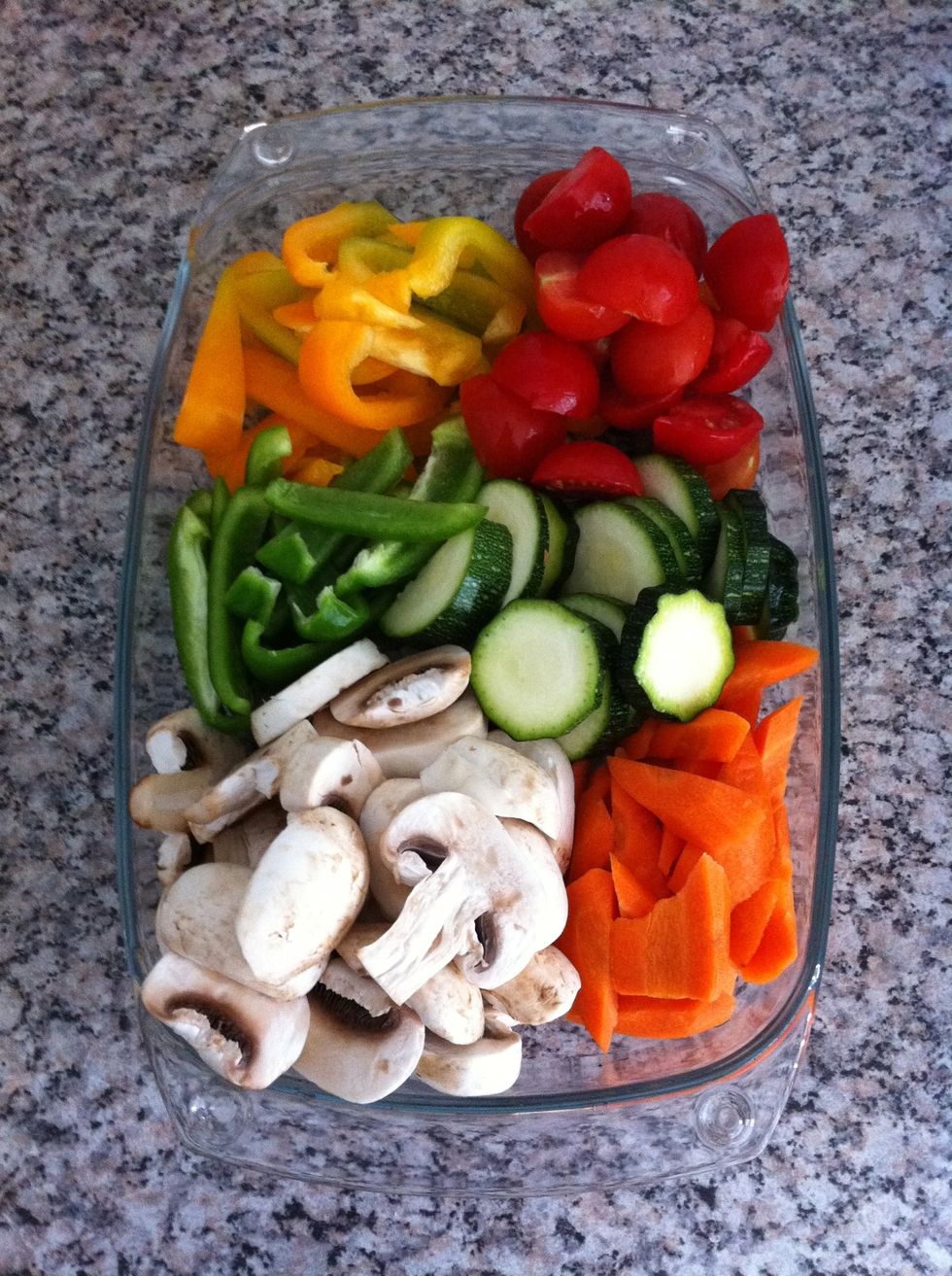 Cut veggies into pieces.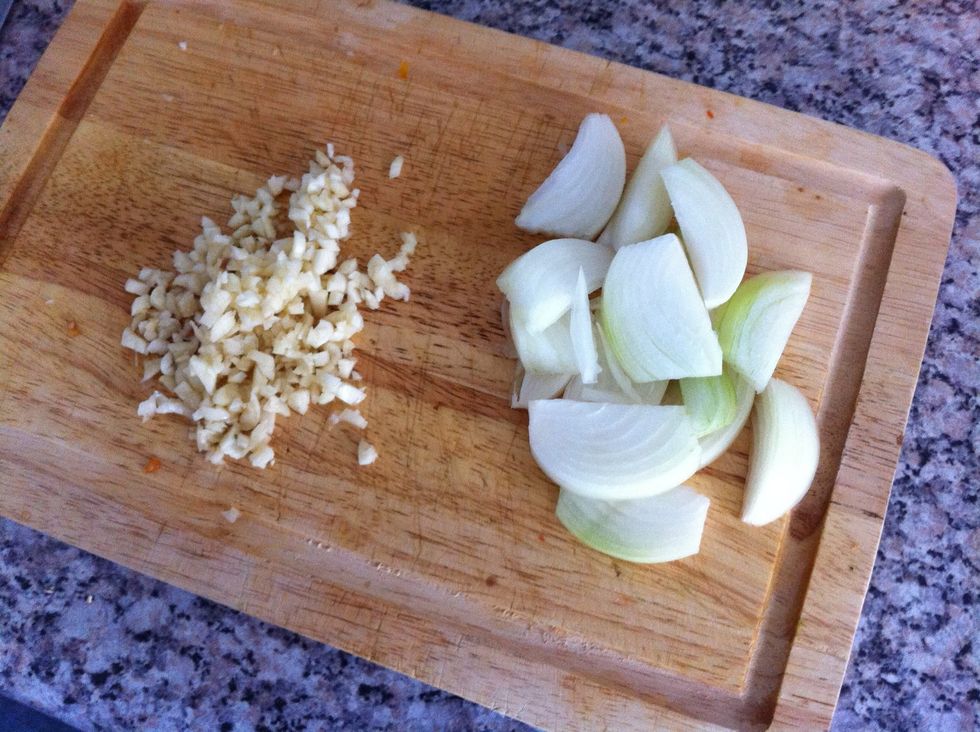 Chop garlic and slice onions.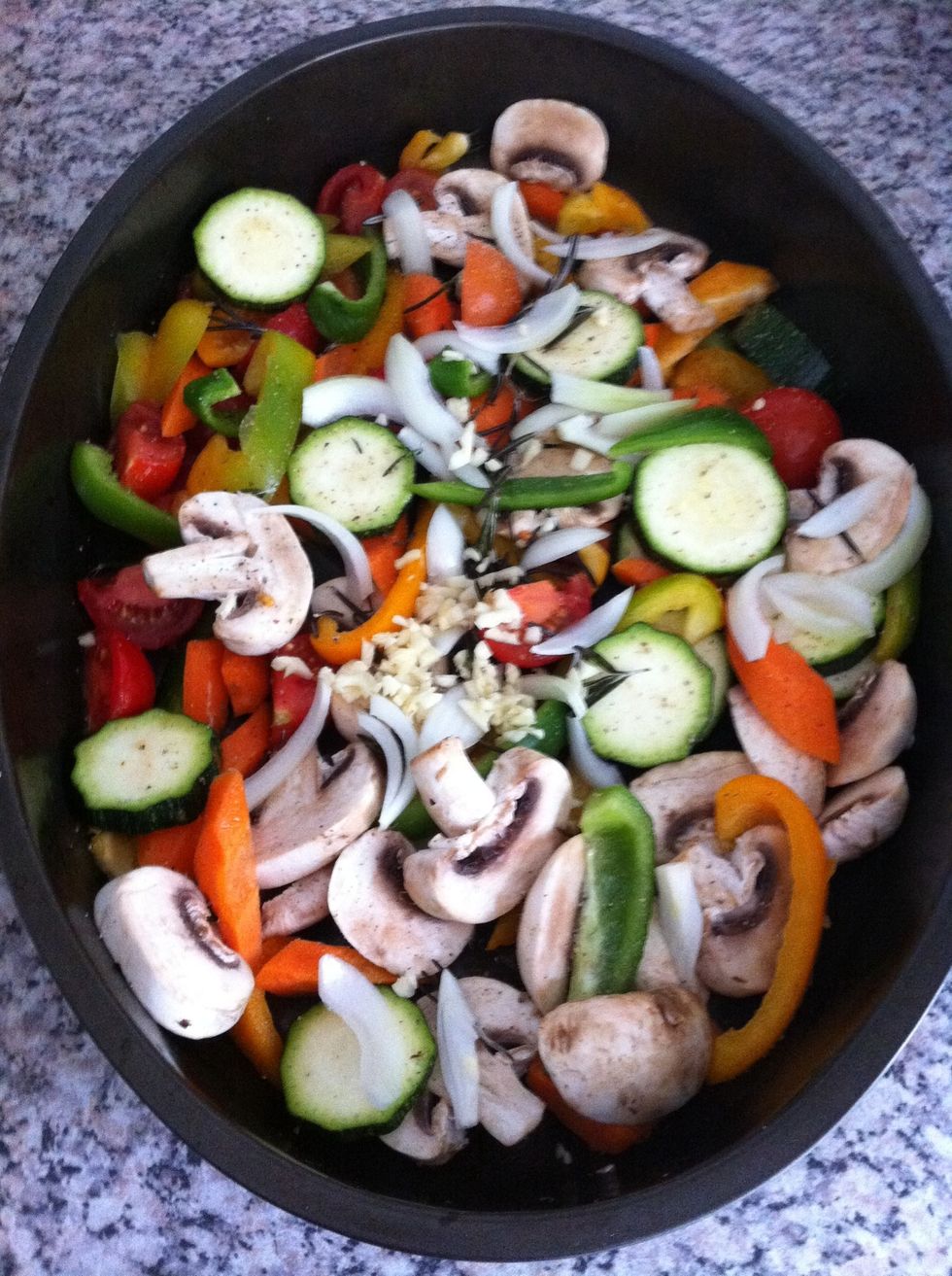 Add half of the garlic, onions and rosemary. Save the other half for the chicken wings.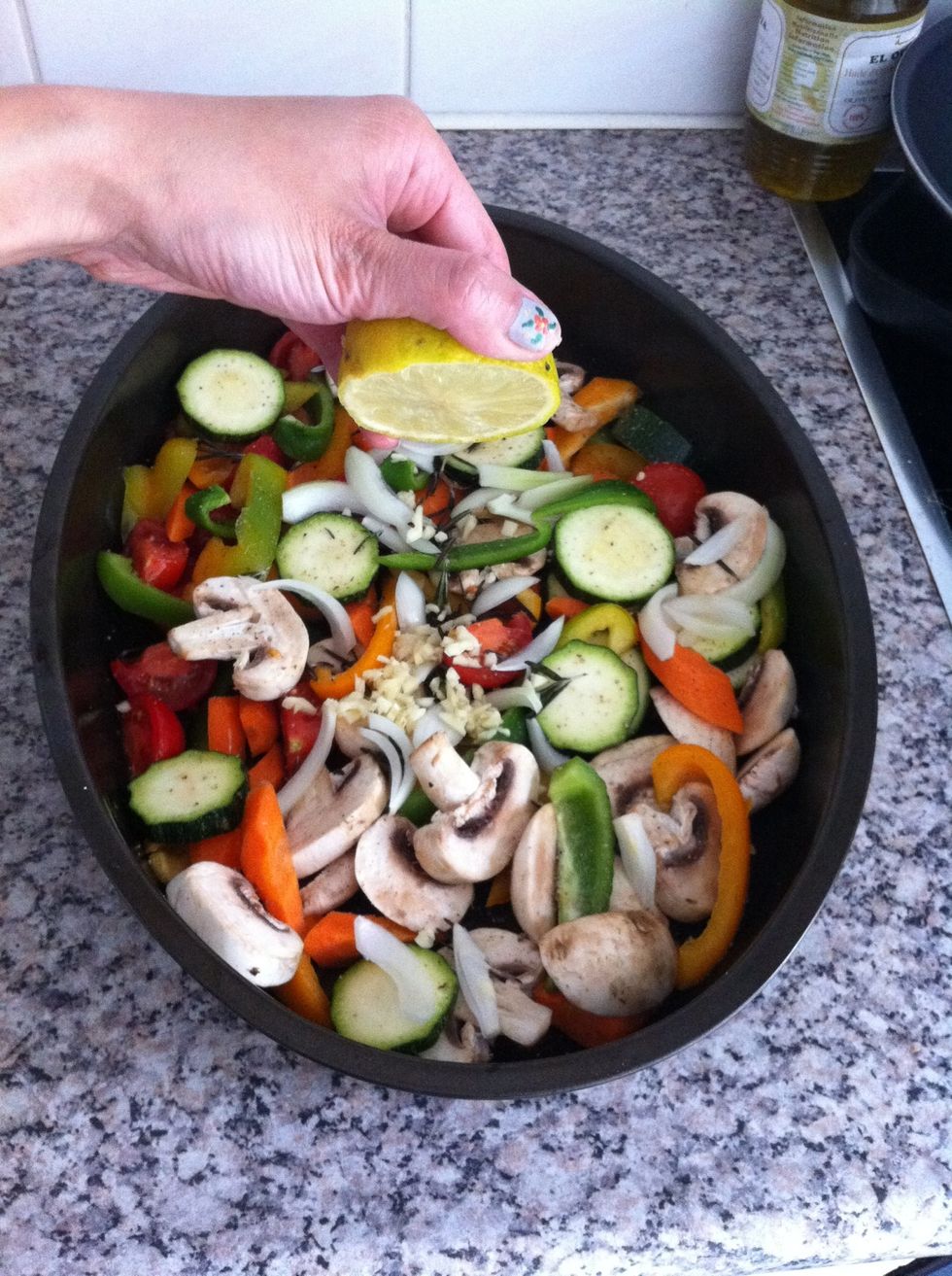 Squeeze half of a lemon. And add olive oil (sorry, forgot to take pic).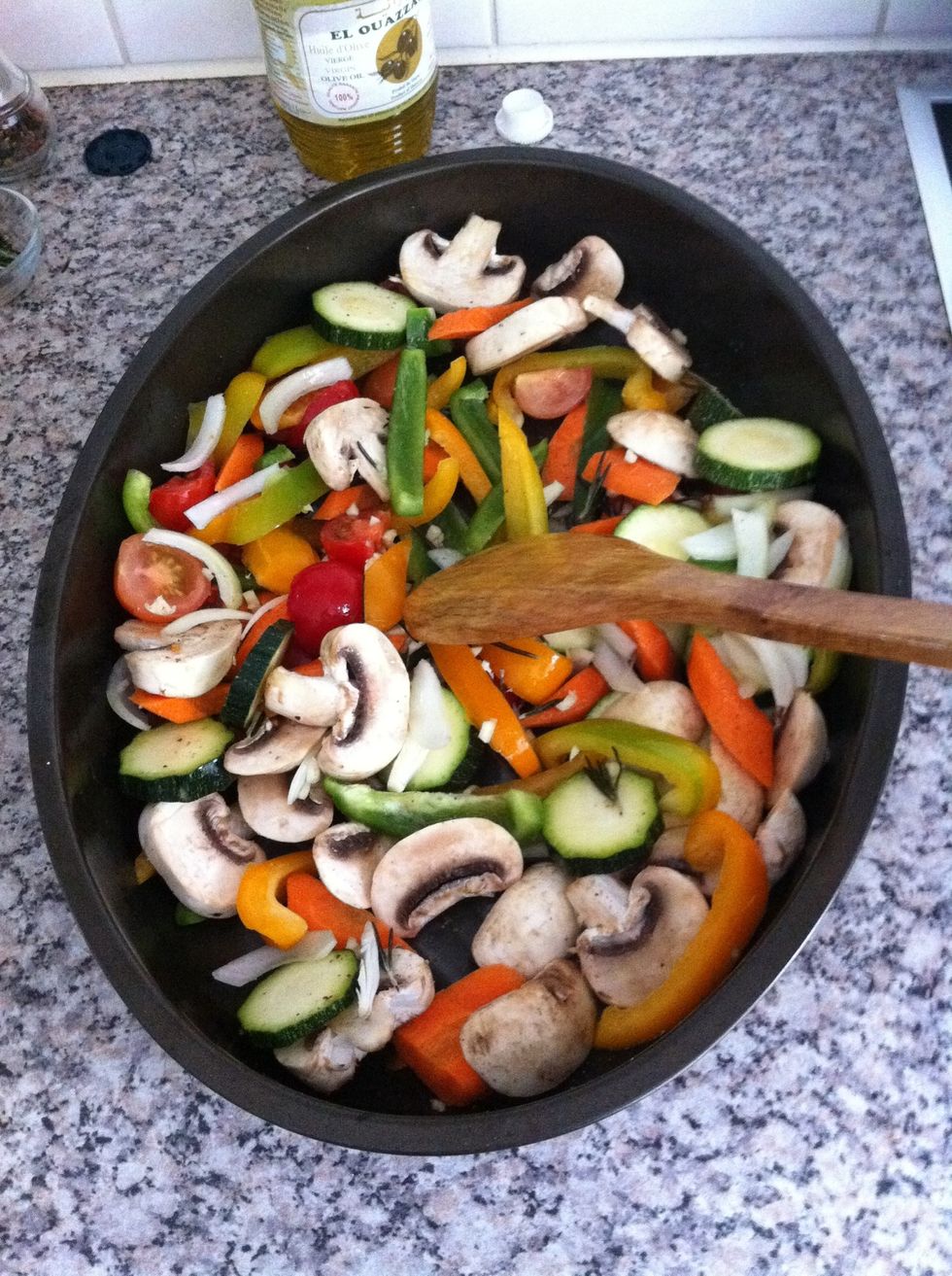 Stir everything well together.
Like this .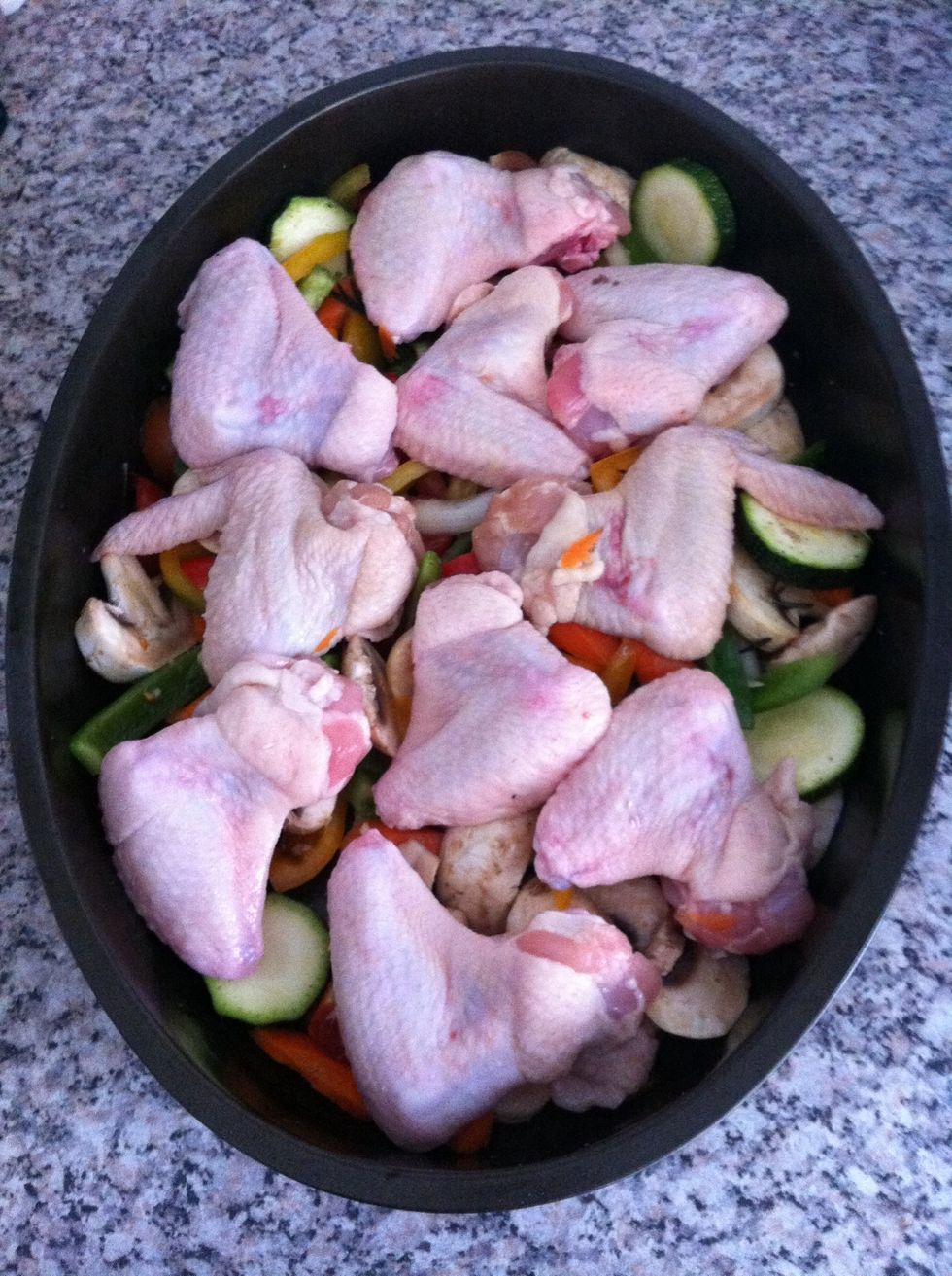 Put chicken wings above the veggies.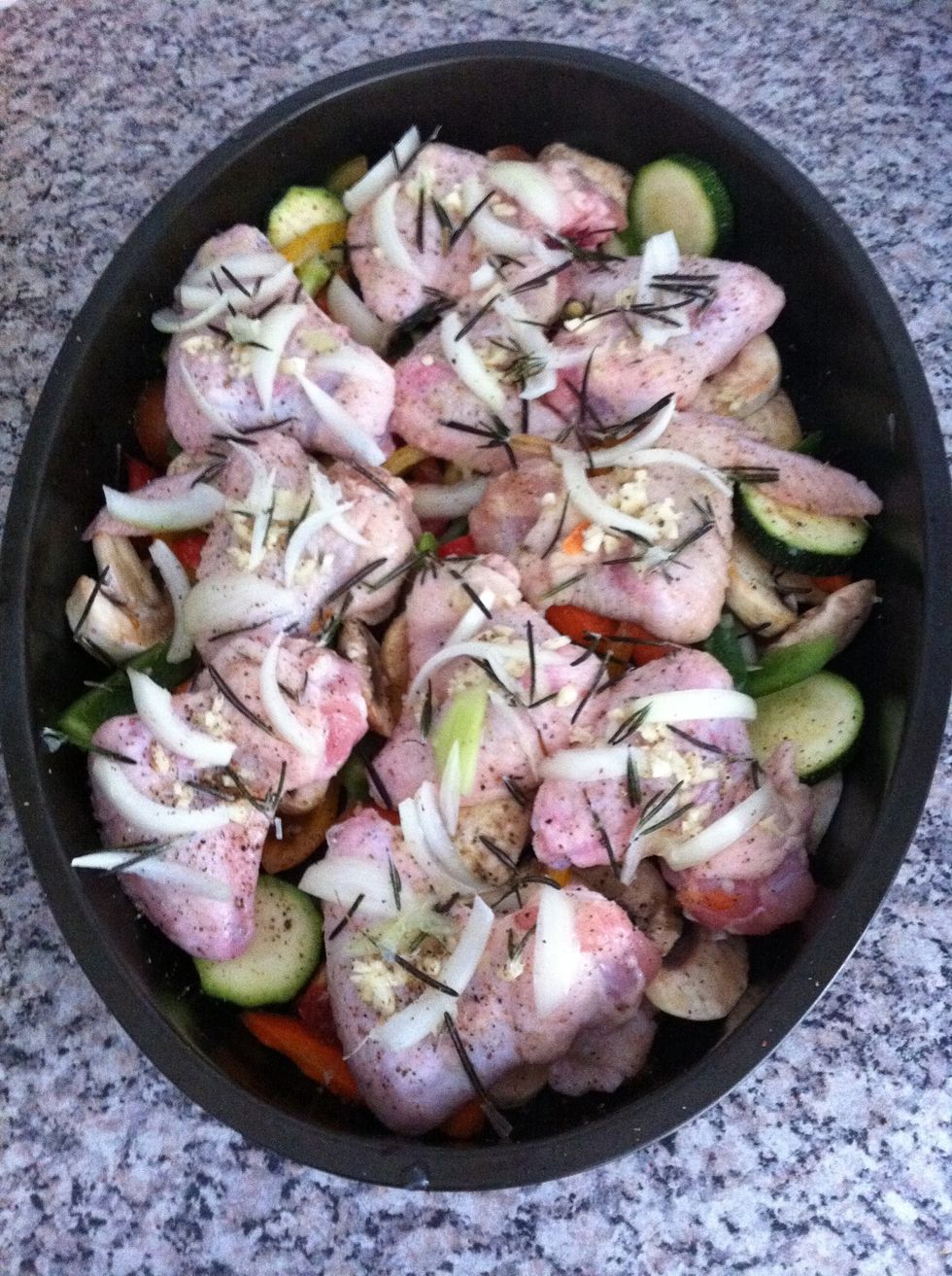 Add remaining garlic, onions and rosemary. Add pepper, salt and squeeze other half of the lemon.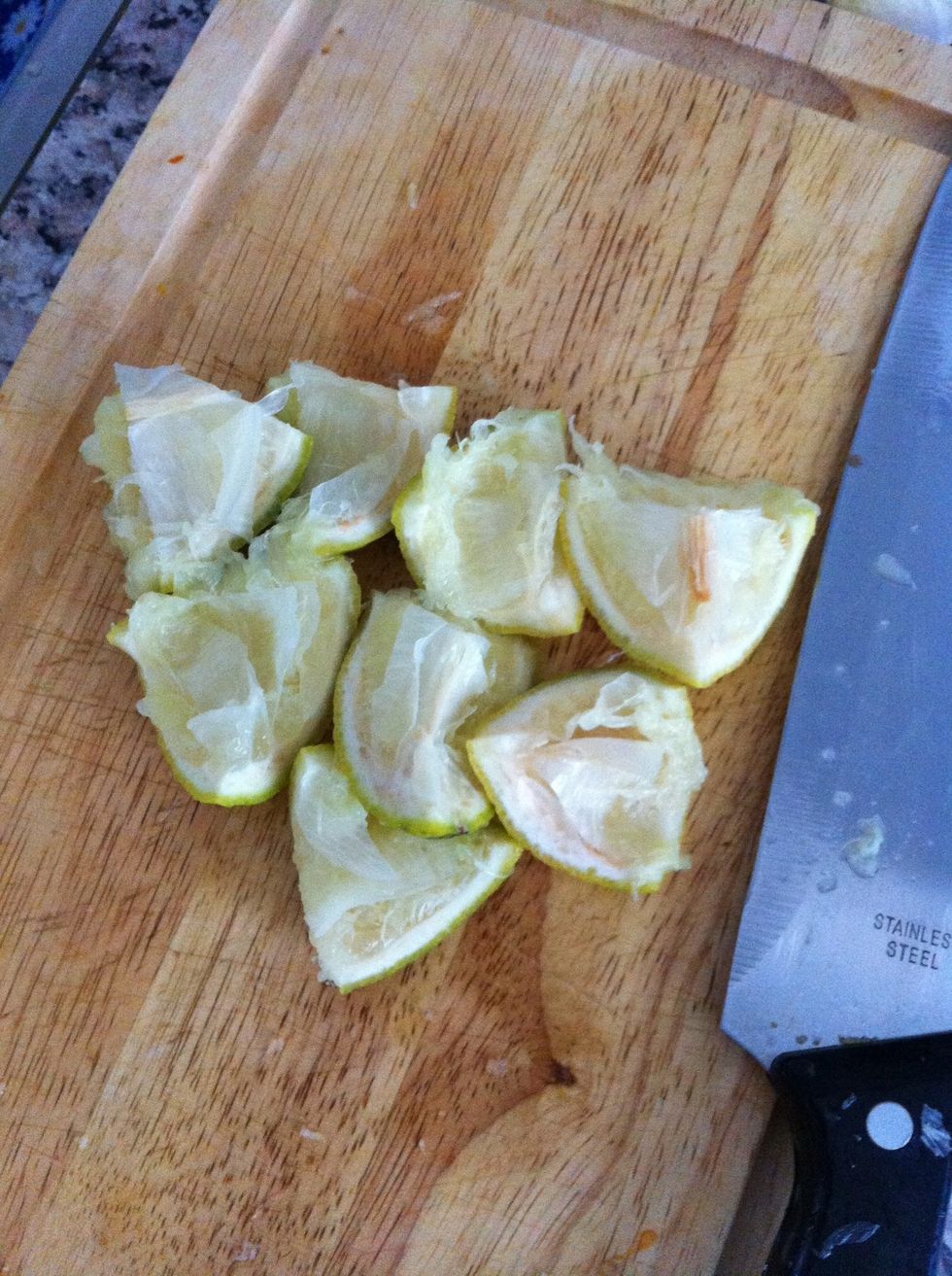 Now cut the used lemon in pieces.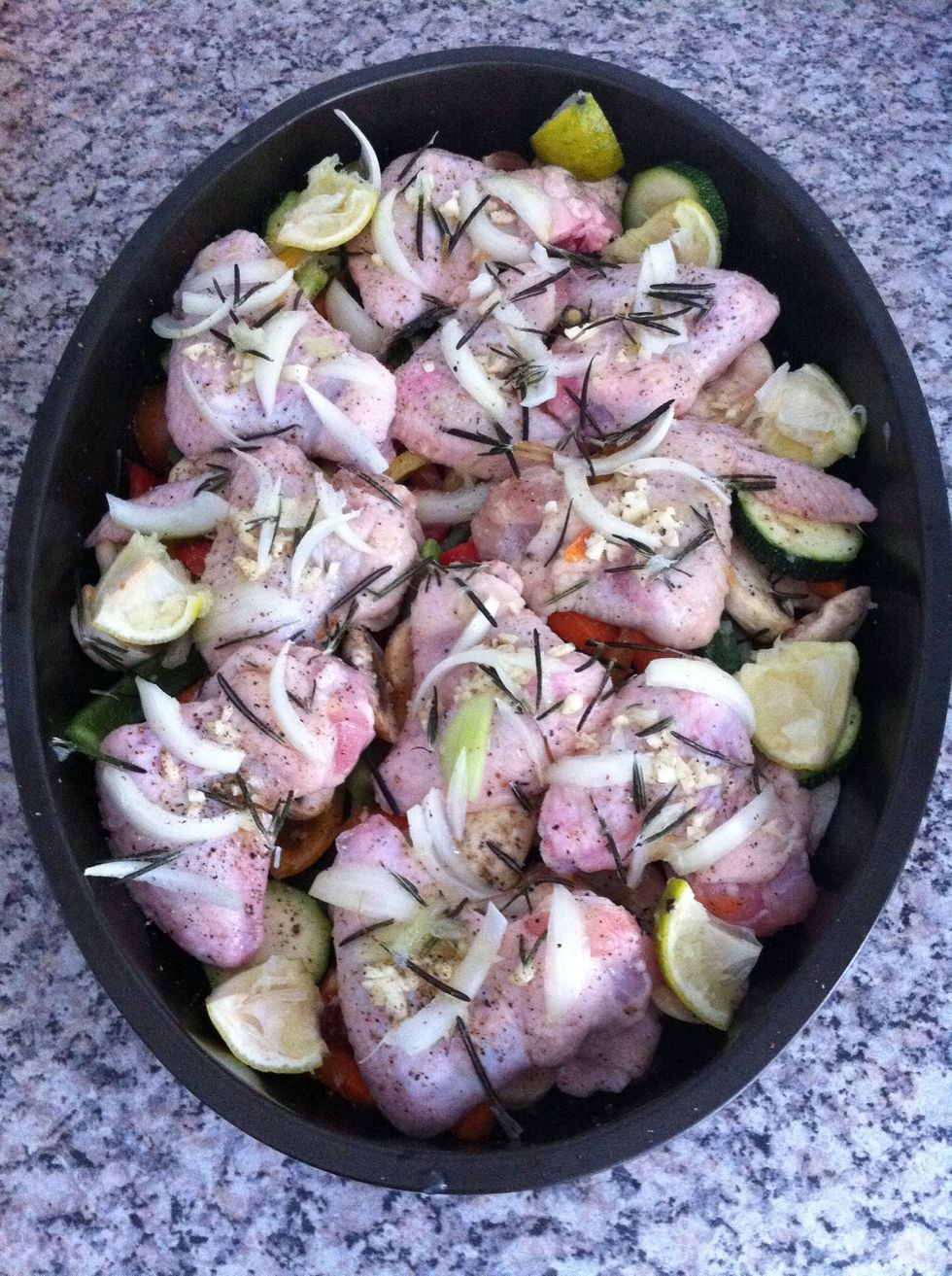 Add lemon to the chicken wings. Its for the extra flavour.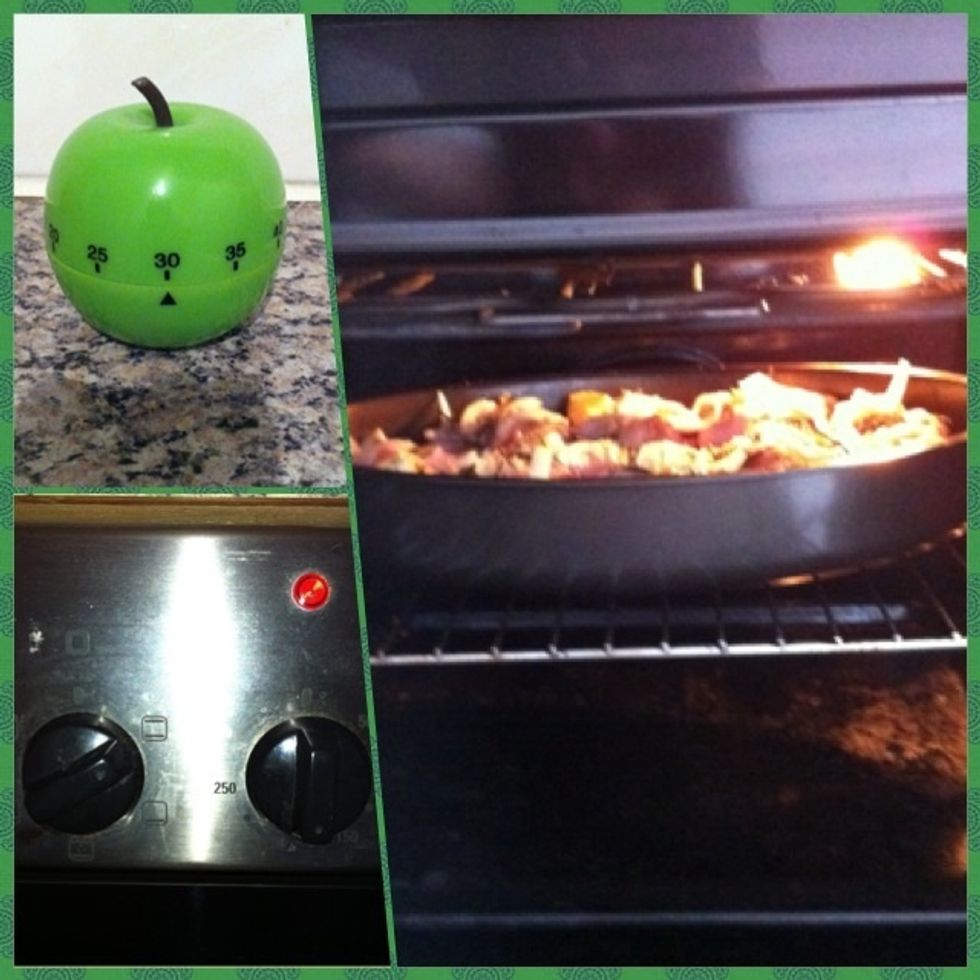 Put it in the oven: 30 min at 180 degrees Celsius. I used: first 10 min at 'regular mode', then 20 min at 'grill mode'.
Mmm... smells really good !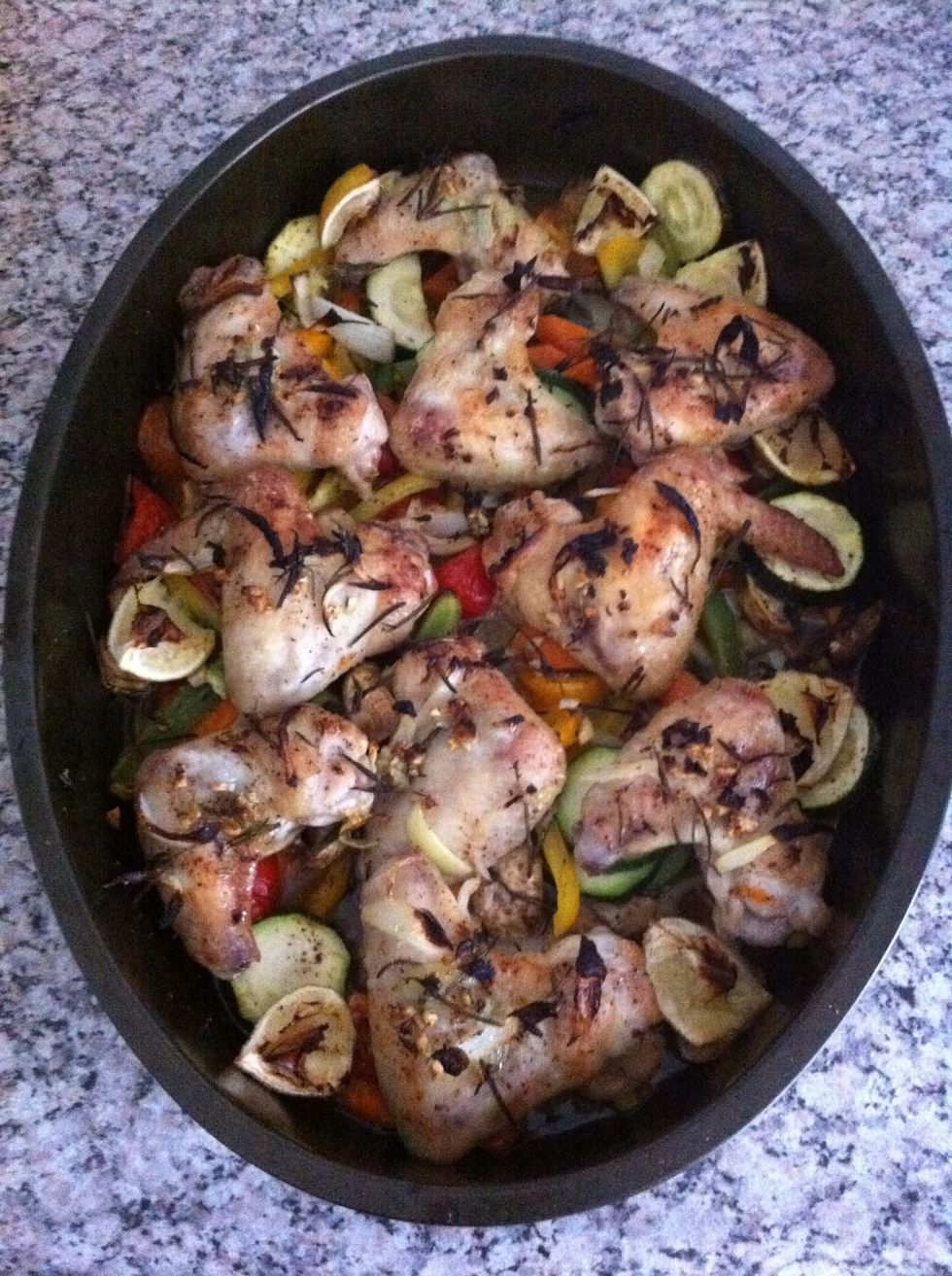 Ready to eat!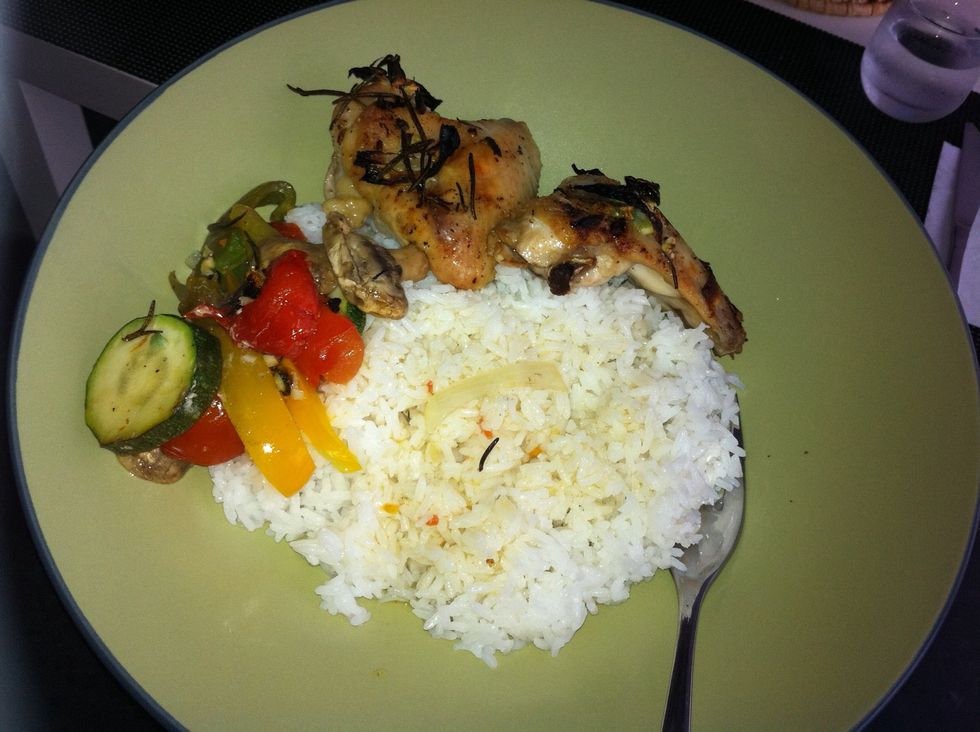 Delish with rice. Enjoy !
750.0g chicken wings (about 10 pieces)
pepper
salt
rosemary
1.0 onion
garlic (I used 6 cloves)
1.0 lemon
olive oil
Veggies:
mushrooms
zucchini
carrot
cherry tomatoes
bell peppers (different colours)
Justine2707 Chimmy
Love... eating (out)! Cooking! Trying new (not too difficult!) recipes! Also love fashion! Make up! And simple nail art and hairdo's!