Let the chicken legs have an overnight spa. Season the happy chicken legs the day before and keep it in the fridge.
Preheat oven to 200•C, cut the carrot in 1cm thick and cut the garlic in slices.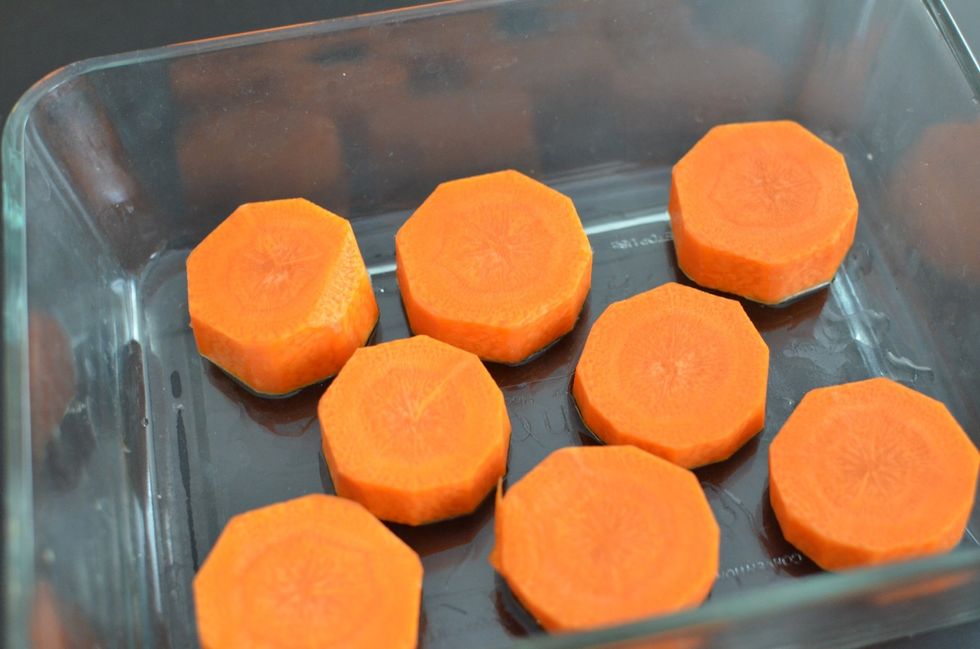 Lightly grease the dish, lay the carrot at the bottom of the dish. Sprinkle some sea salt on top.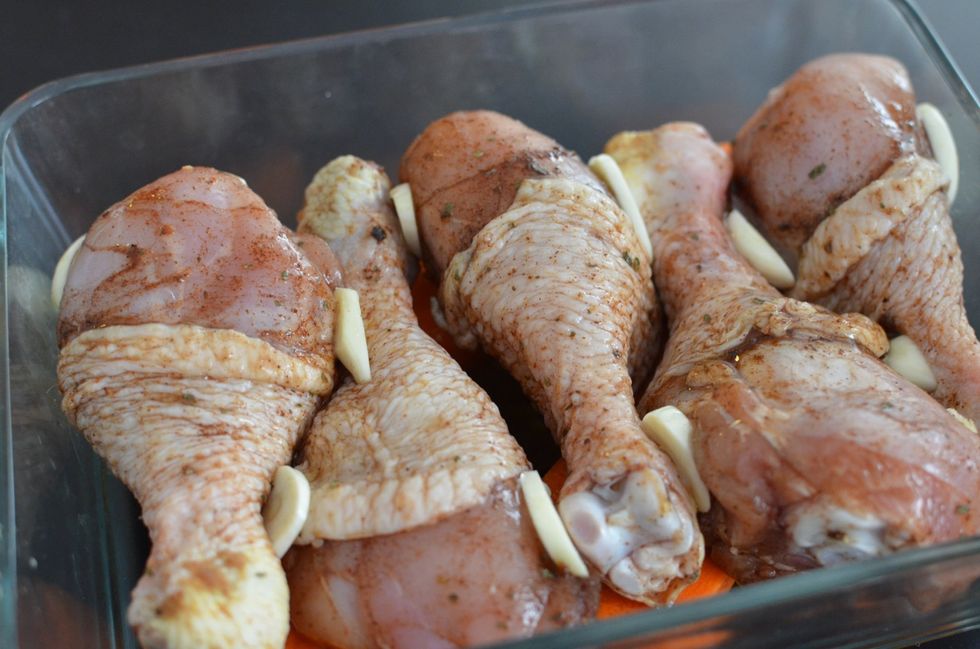 Then lay the happy chicken legs on top, place garlic in between. Drizzle with olive oil.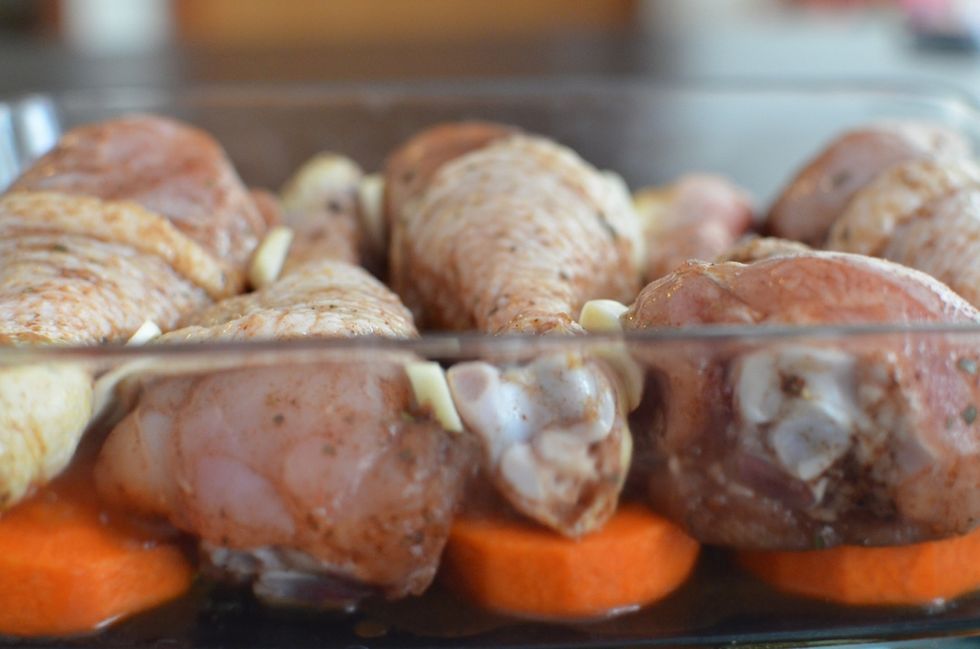 The carrot will prevent the chicken soak in the juice, which will keep the skin crispy.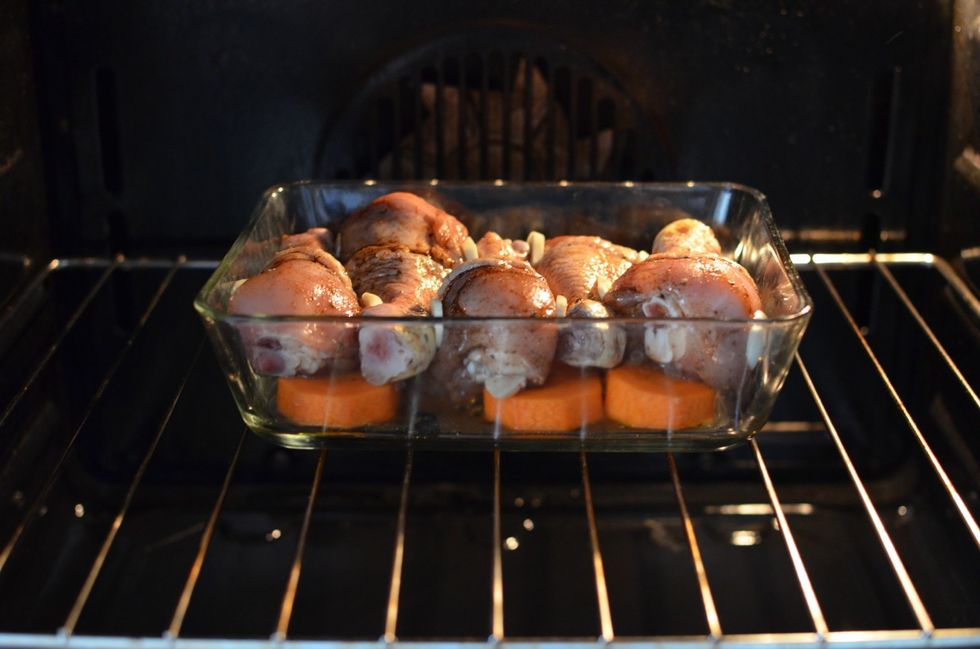 Put it in the oven with 200•C for 20-30 minutes, until golden.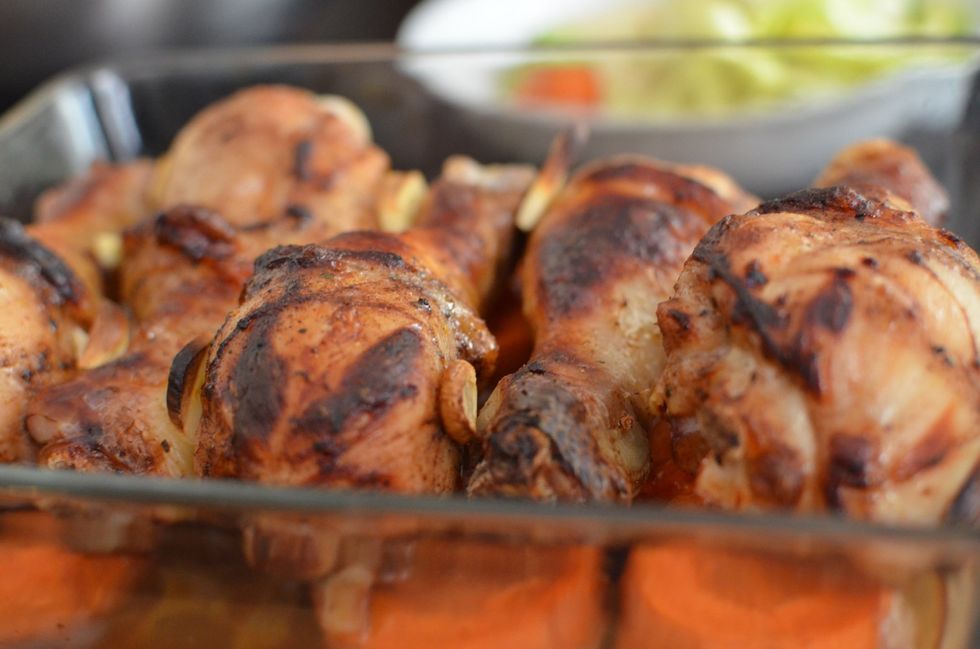 You will have crispy skin all around!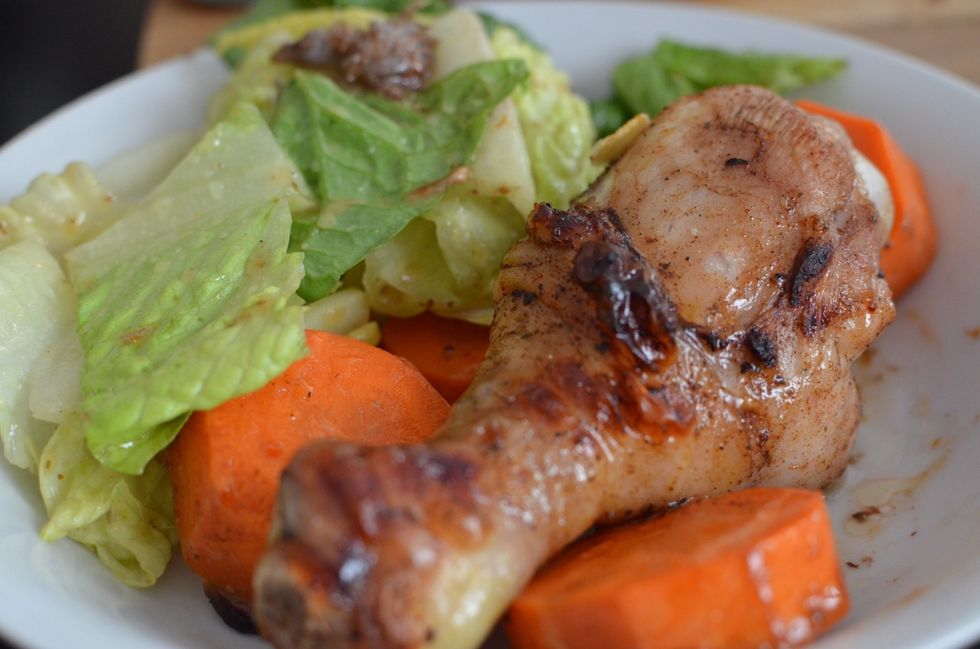 Enjoy it with some green salad. :)
Free range happy chicken leg
Sea salt
Black pepper
Spanish paprika
Olive oil
Ground cinnamon
Honey
Carrot