I have to pay homage to two sources: , and .
By far, the most authentic, and complicated, recipe is found in that YouTube clip from Walter Simon. I have altered both slightly.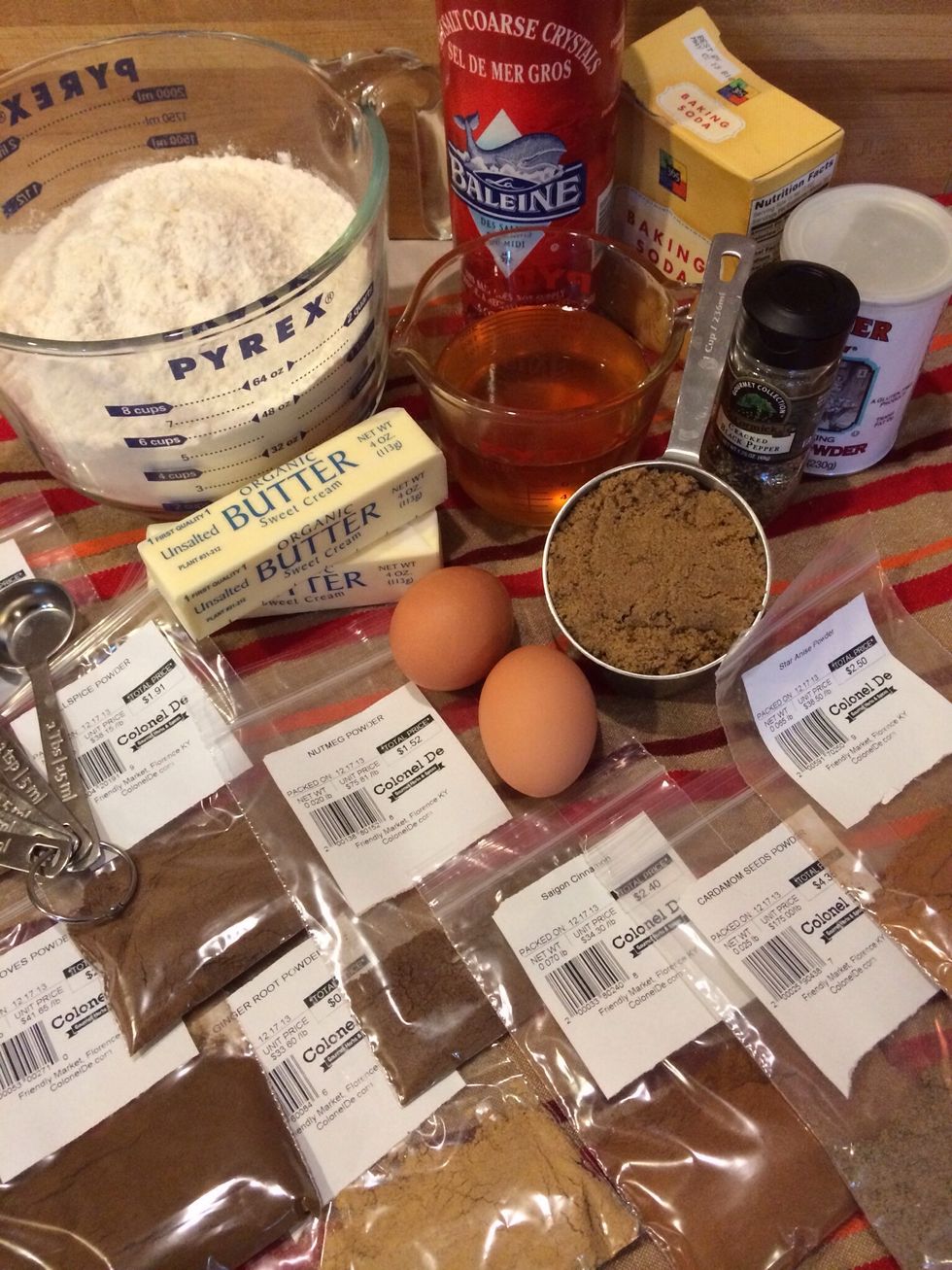 Assemble the ingredients. (Even though the flour is in a Pyrex measuring bowl, it is important to measure it in dry measure cups. Fluff with a fork & spoon the flour into the dry measure cup.)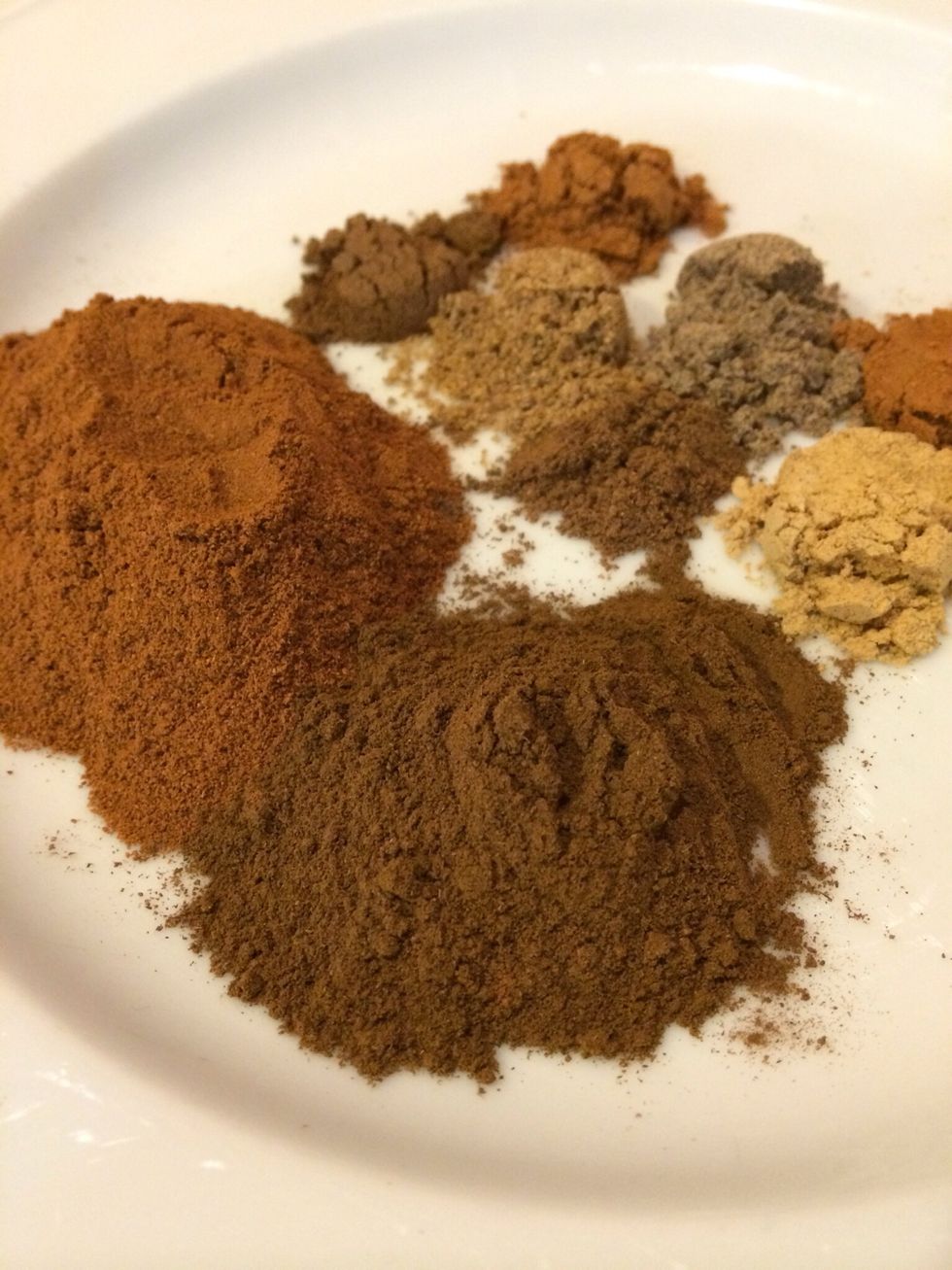 Traditional gingerbread is made from a blend of nine spices. I found all but one at my local spice store.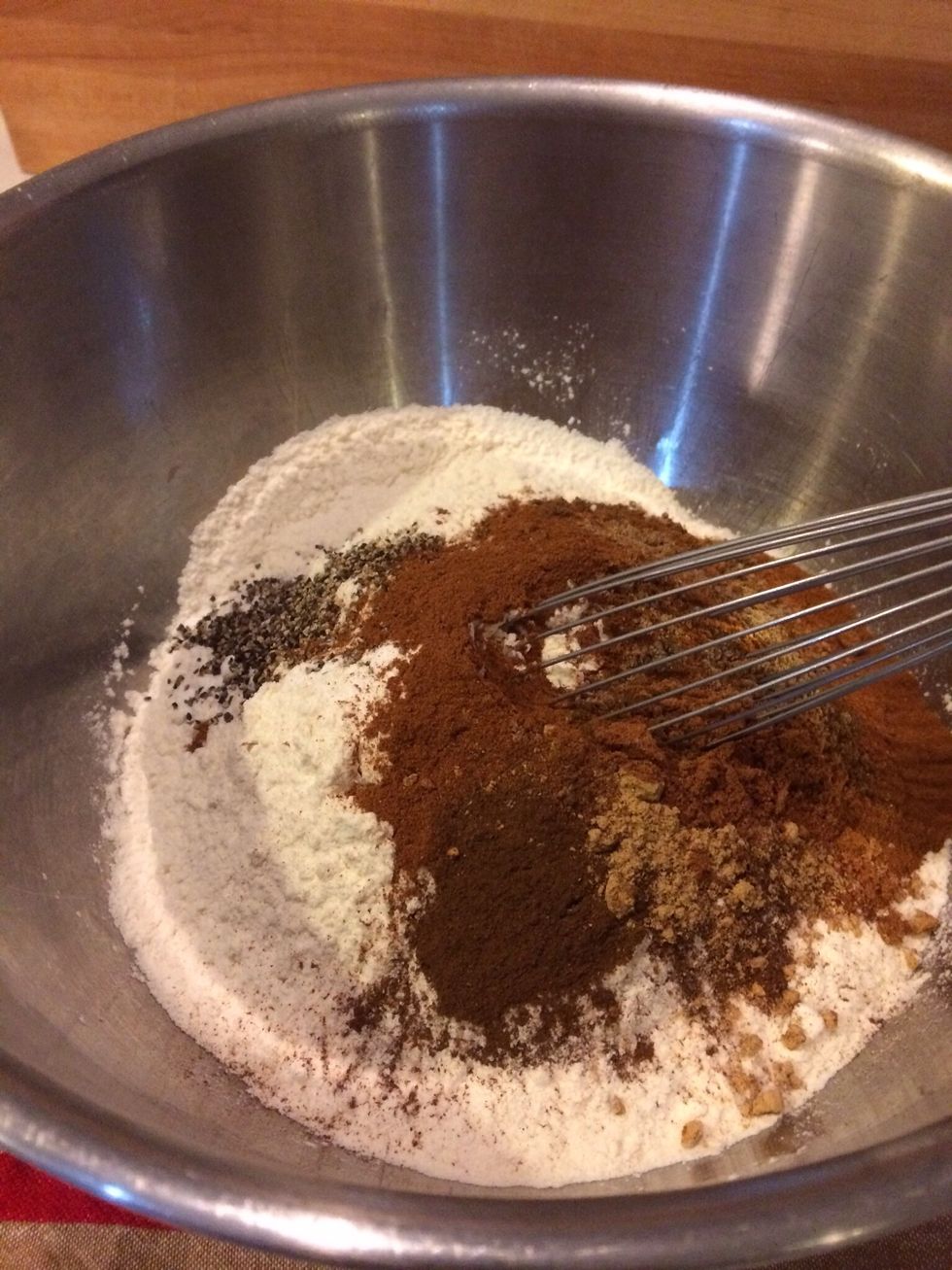 Whisk spices (including the pepper), baking powder, baking soda and salt together in a large bowl.
It looks like this when they're combined.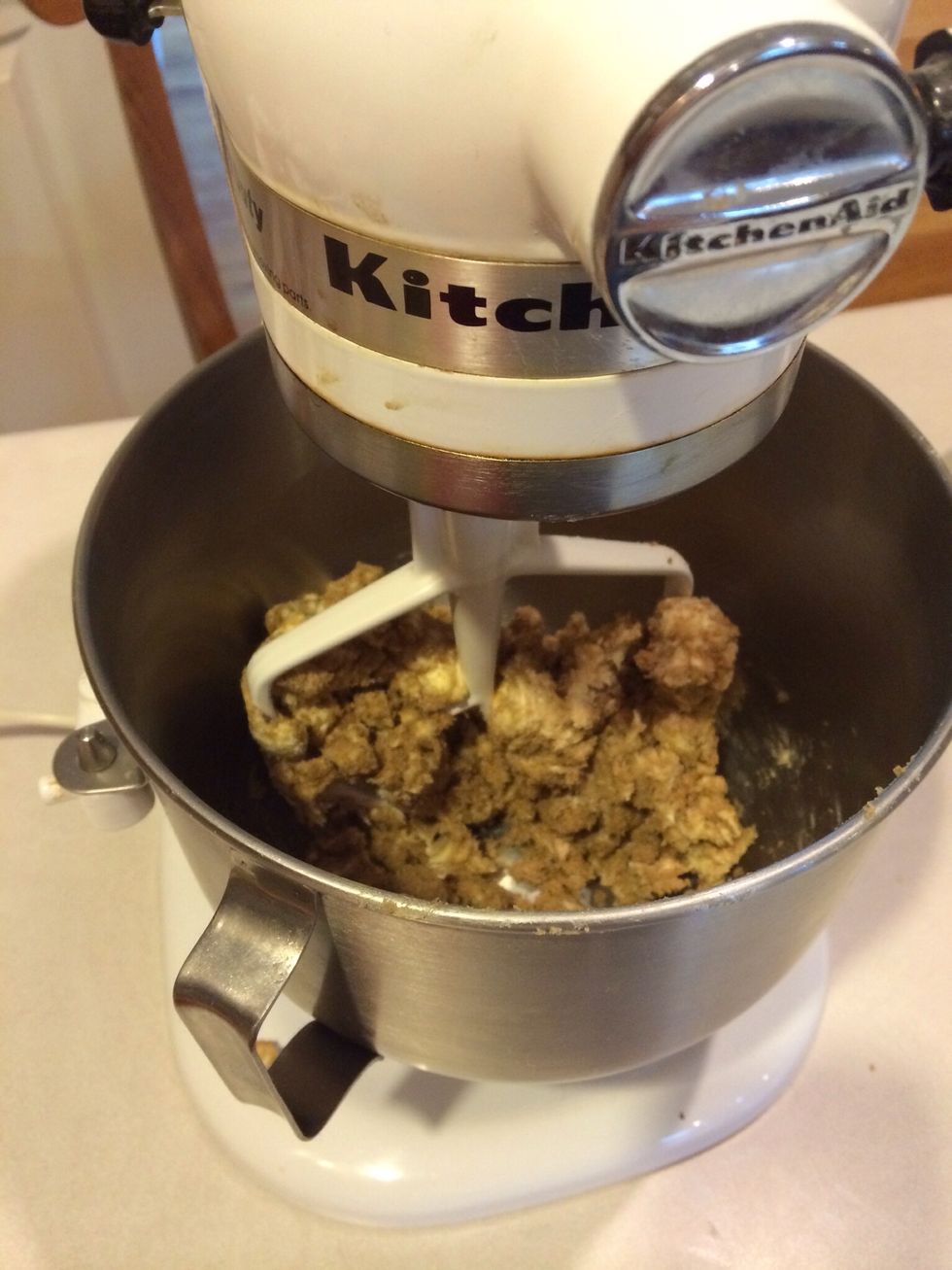 Blend butter and brown sugar together in a stand mixer until fluffy.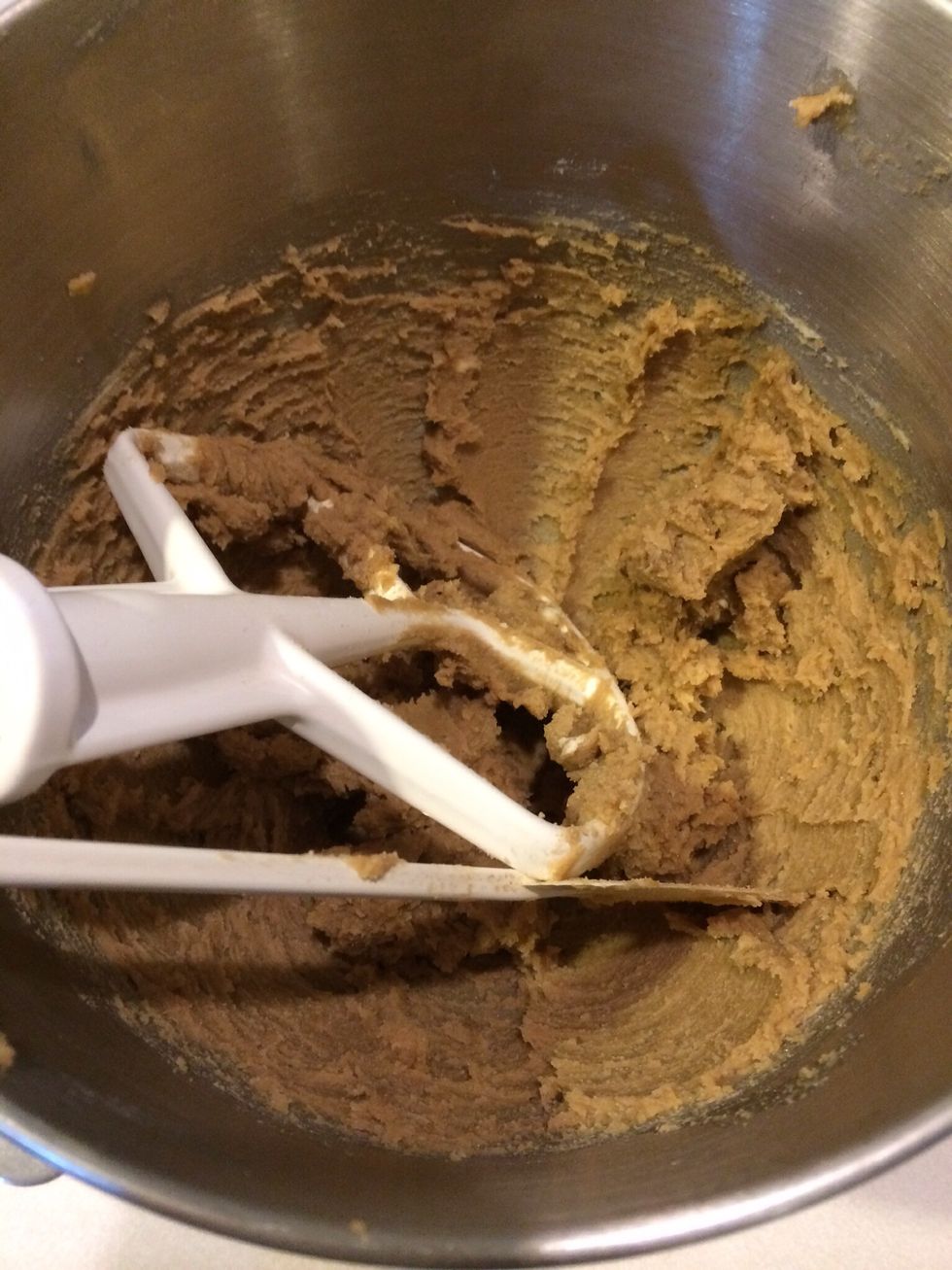 This is what it should look like.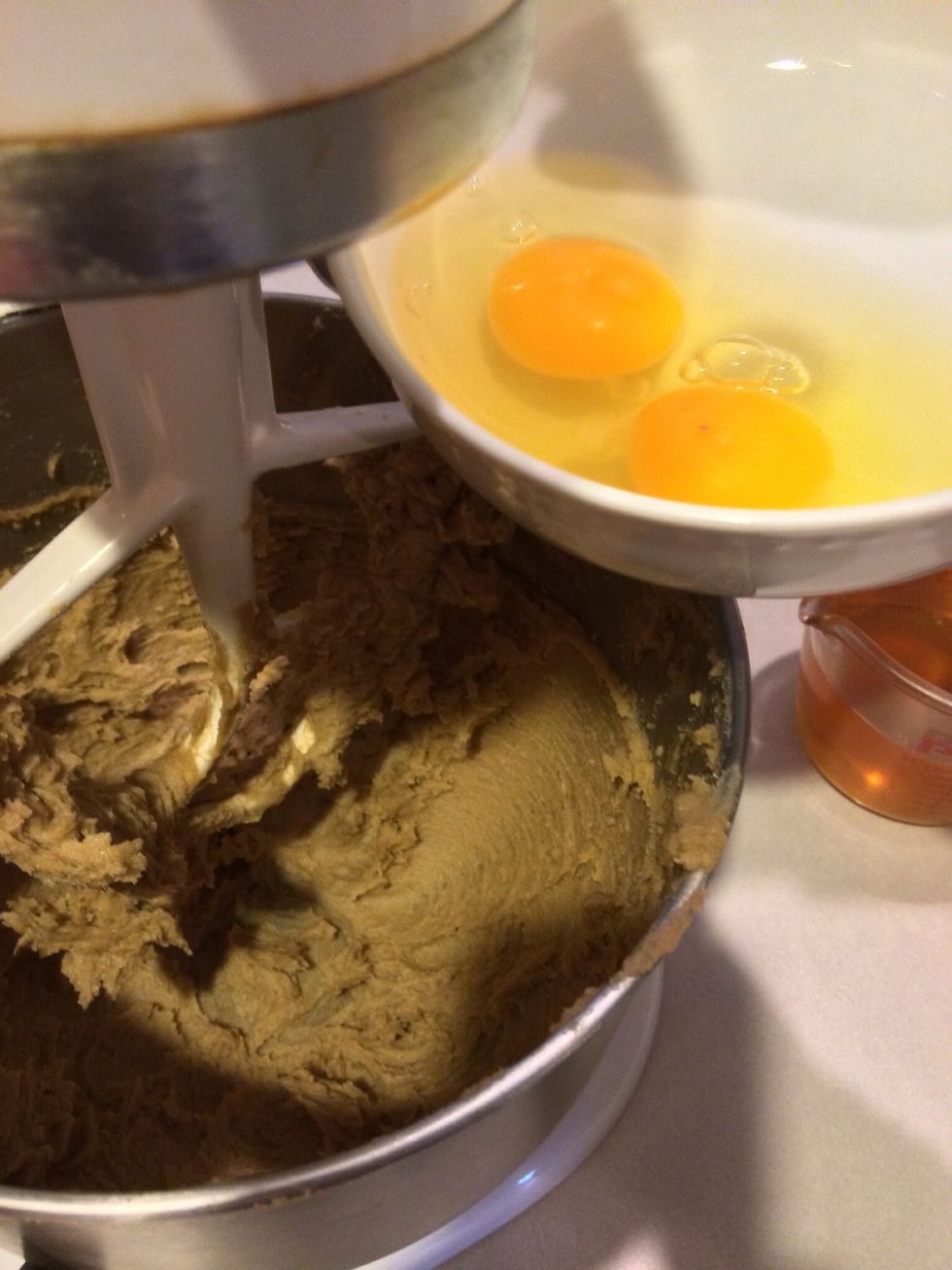 Add the two eggs.
And the honey.
Now add the flour and spice mixture. Add it gradually to allow the flour to be absorbed completely by the wet mixture in the bowl. Mix on slow to combine all ingredients evenly.
Remove the dough from the mixing bowl. Divide it into three parts, wrap these in plastic and put them in the refrigerator to chill. Leave them for several hours, or up to a day or two.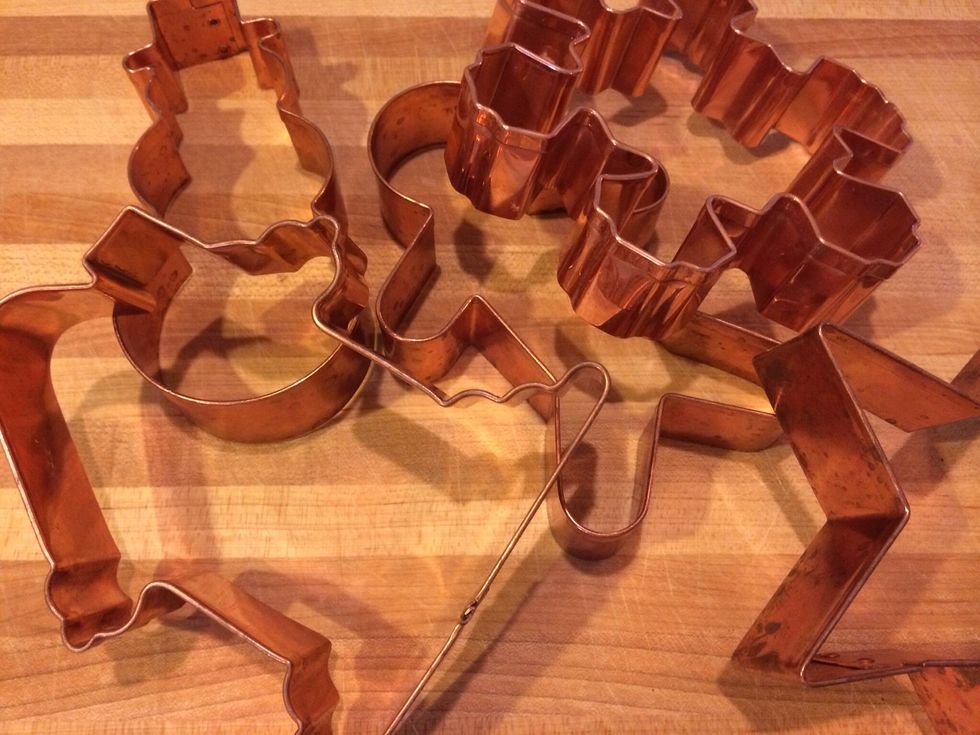 While the dough us chilling, gather your cookie cutters.
Preheat the oven to 350 degrees F.
Remove one of the three lumps of dough from the refrigerator and unwrap.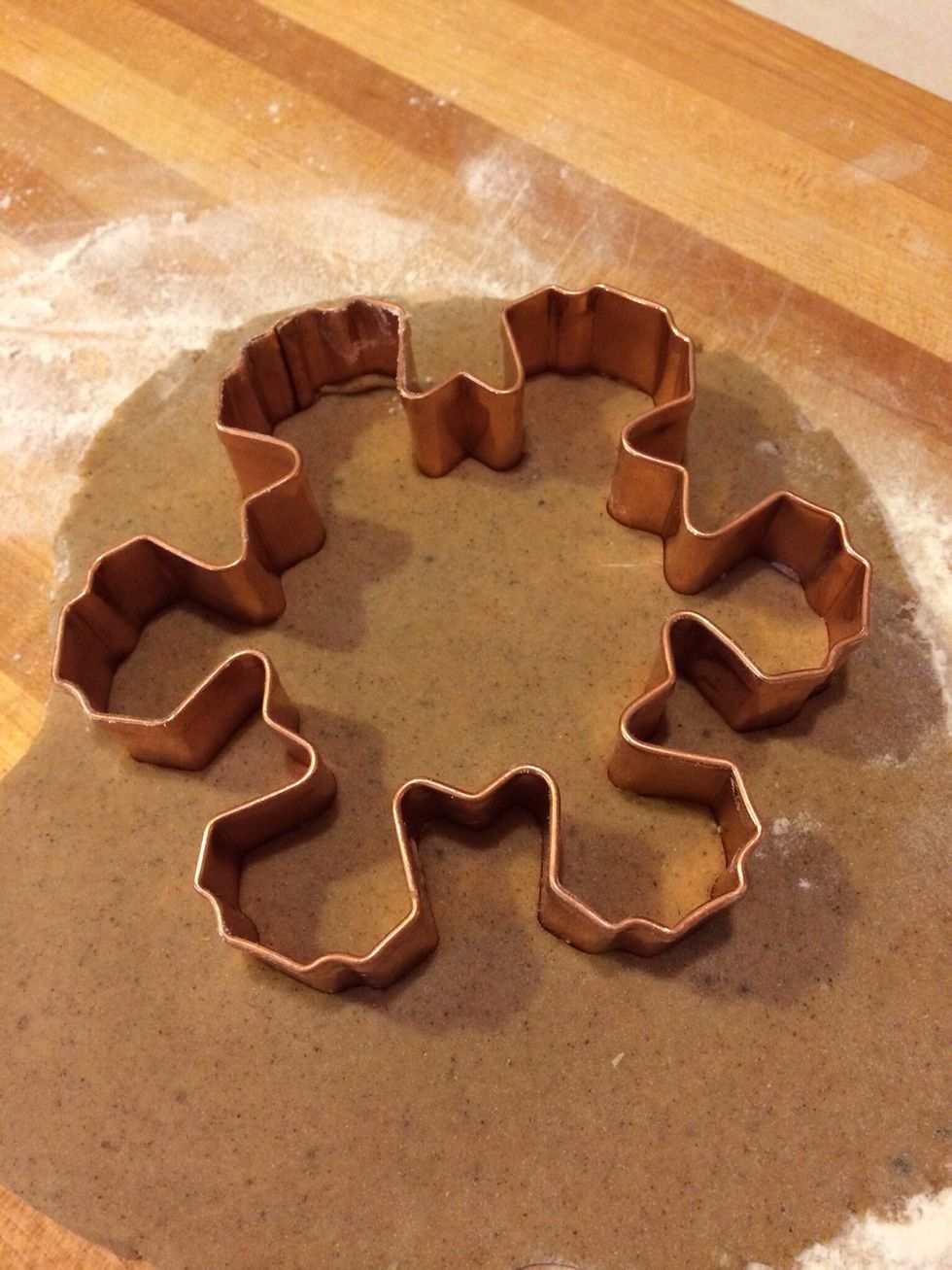 Roll it out to approximately 1/4" thickness. Cut your first shape.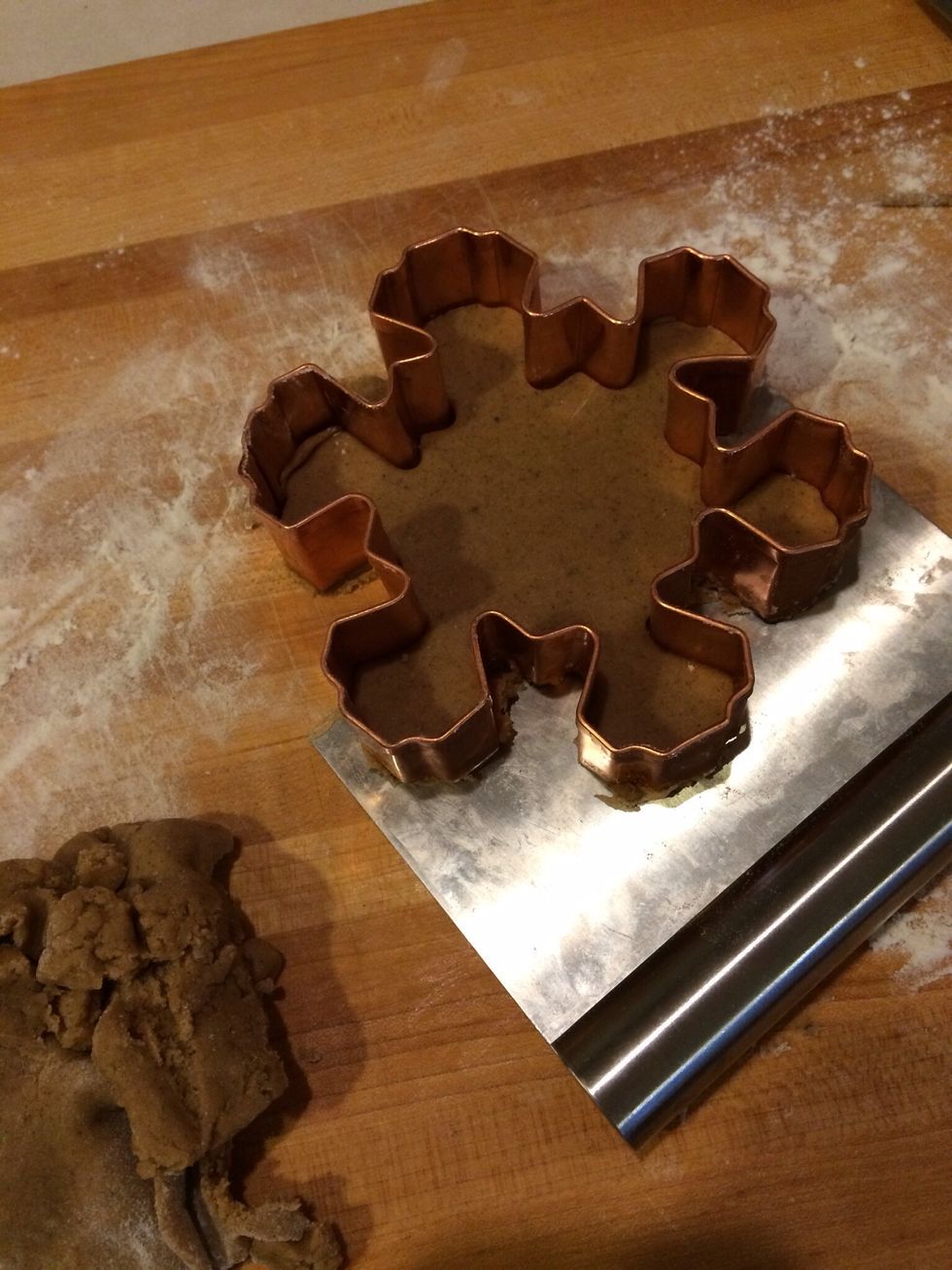 With complex shapes, after trimming away the excess, you may want to use something flat, to help lift the cookie from the board.
Place the cut dough on a baking pan lined with parchment paper. Leave an inch between each cookie. Pans with sides like this reflect heat back onto the cookies and may prematurely brown the cookie.
Place the pan with cut cookies back in the refrigerator for 10-15 minutes.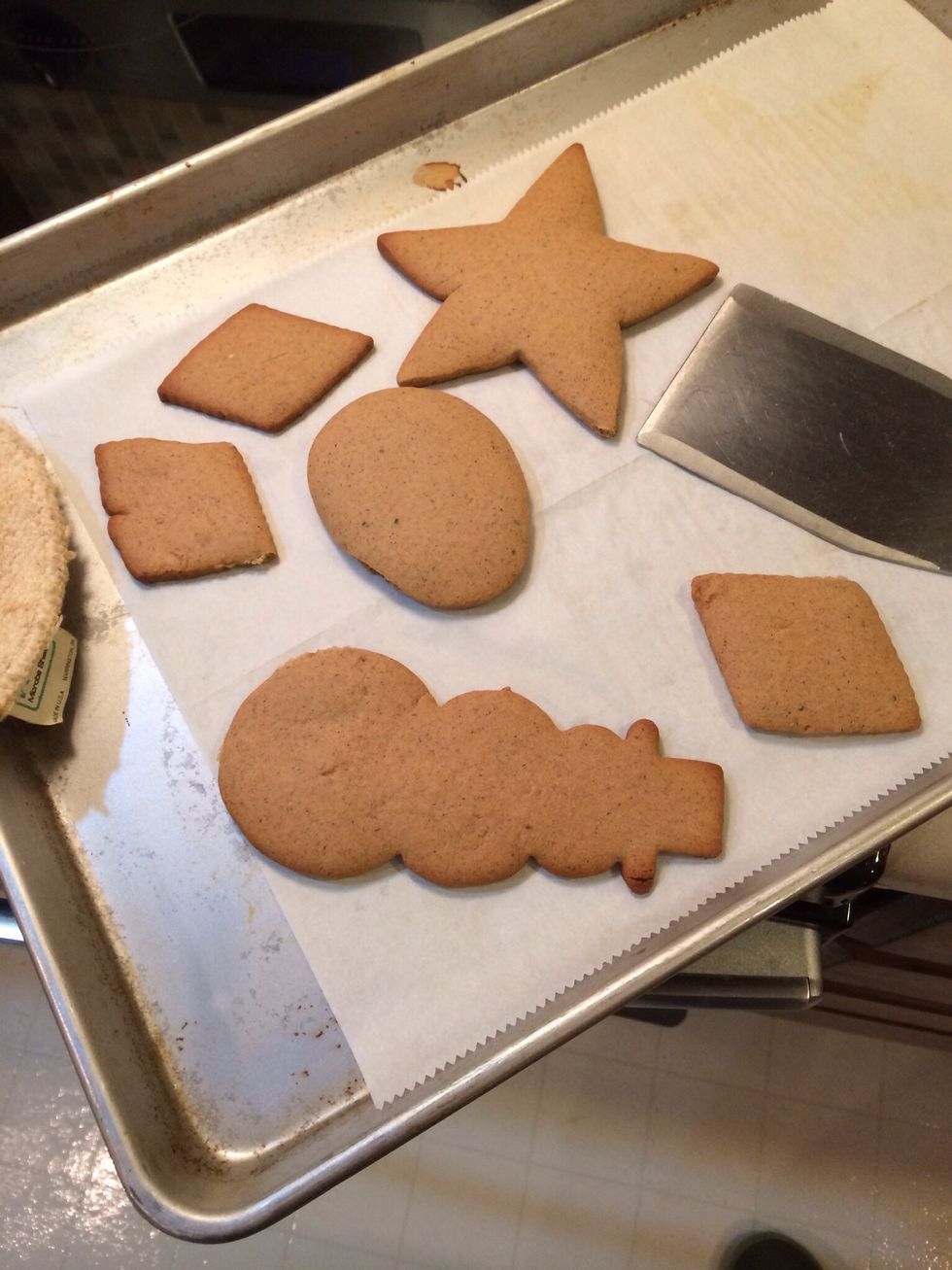 Bake at 350 degrees F. for 12-15 minutes. If baking two pans at a time, alternate their positions in the oven, and try swapping them at 7 minutes. This reduces burning.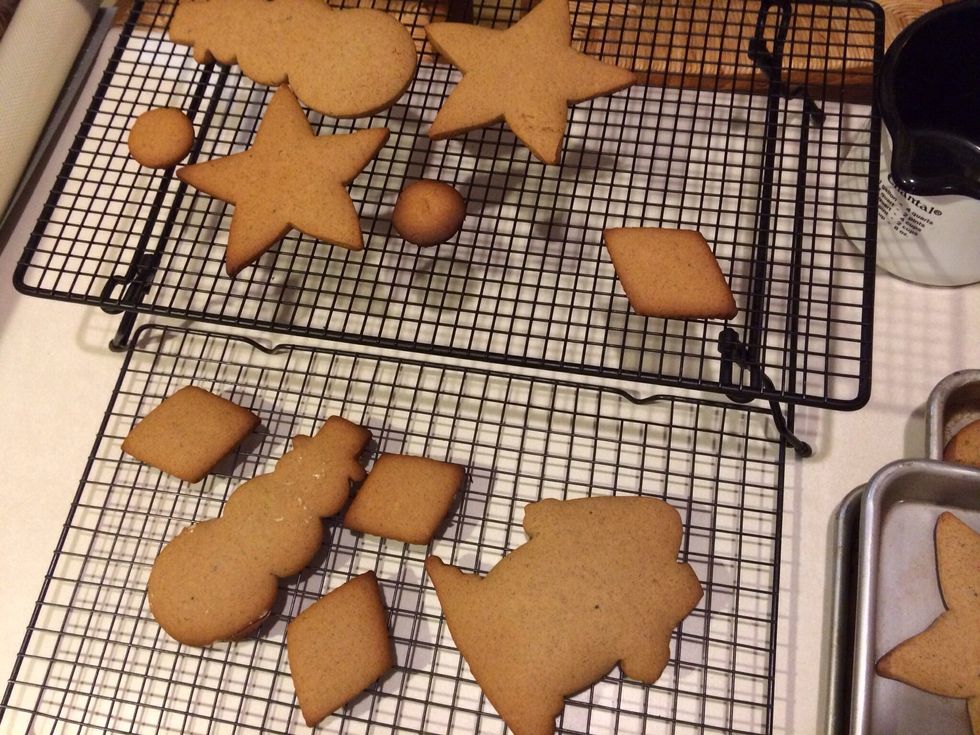 Cool the cookies on a rack.
All that's left to do is to decorate and share.
6.0c All purpose flour (I use King Arthur)
1.0tsp Baking soda
1/2tsp Baking powder
1/2tsp Coarse sea salt
1.0c Unsalted butter (2 sticks), at room temperature
2.0 Large eggs
1.0c Local honey
2.0Tbsp Ground cinnamon
2.0tsp Ground cloves
1/2tsp Ground allspice
1/2tsp Ground coriander
1/2tsp Ground cardamom
1/2tsp Ground ginger
1.0tsp Ground star anise
1/4tsp Ground nutmeg