How to make our "traditional" ragù
My dad's Sunday Sauce or Meat lover's Gravy; Make sure to have a lot of time and a lot of love to dedicate to this recipe
171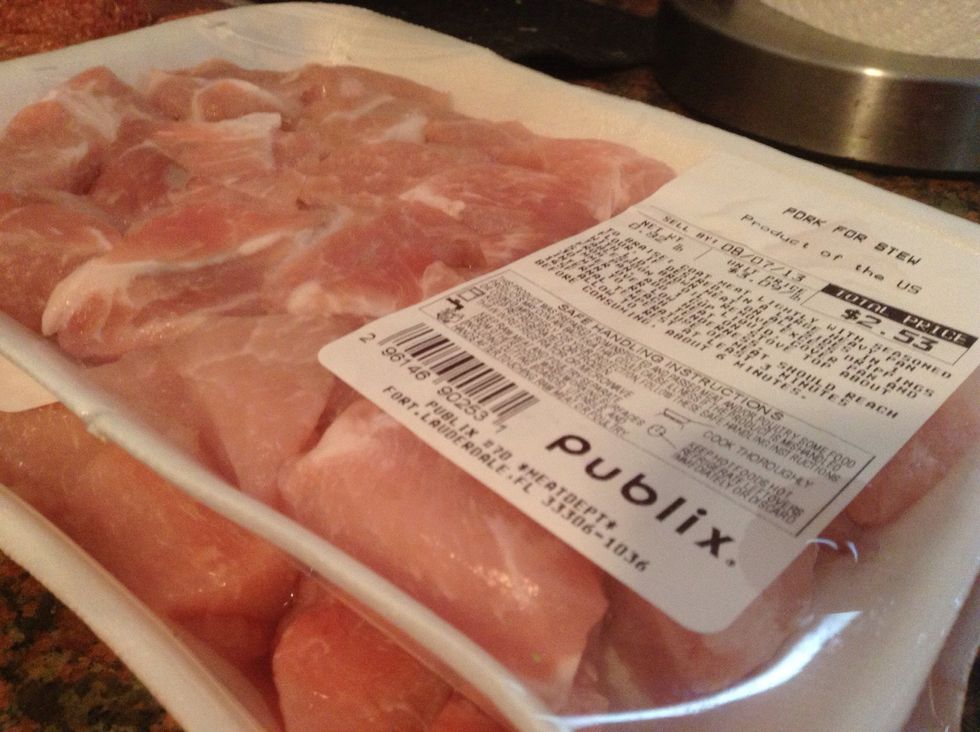 The pork!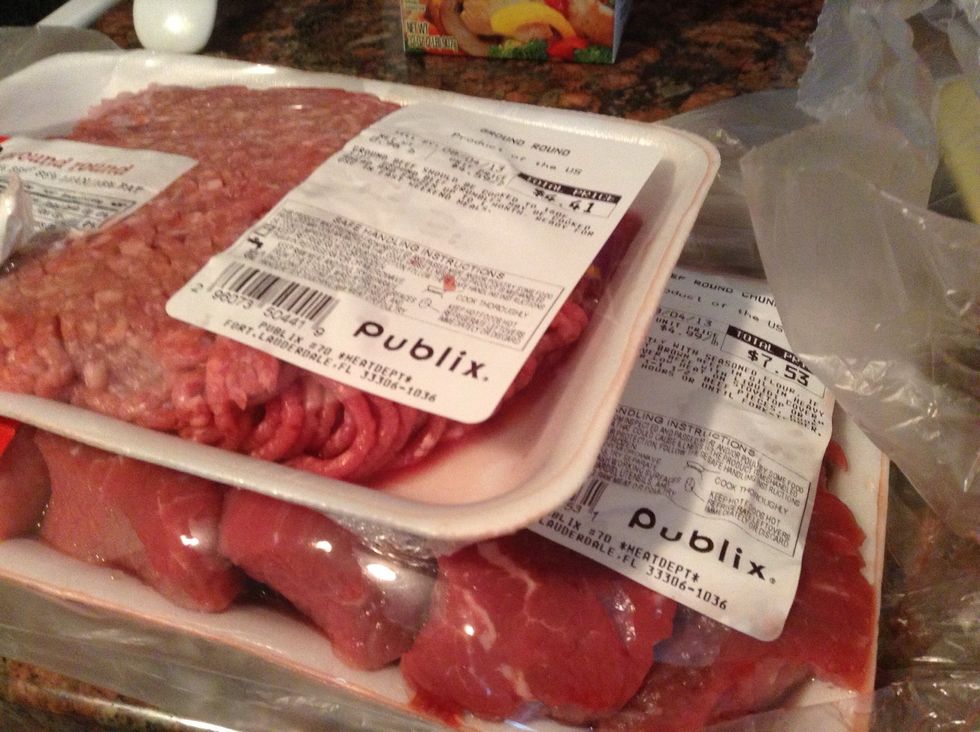 The beef!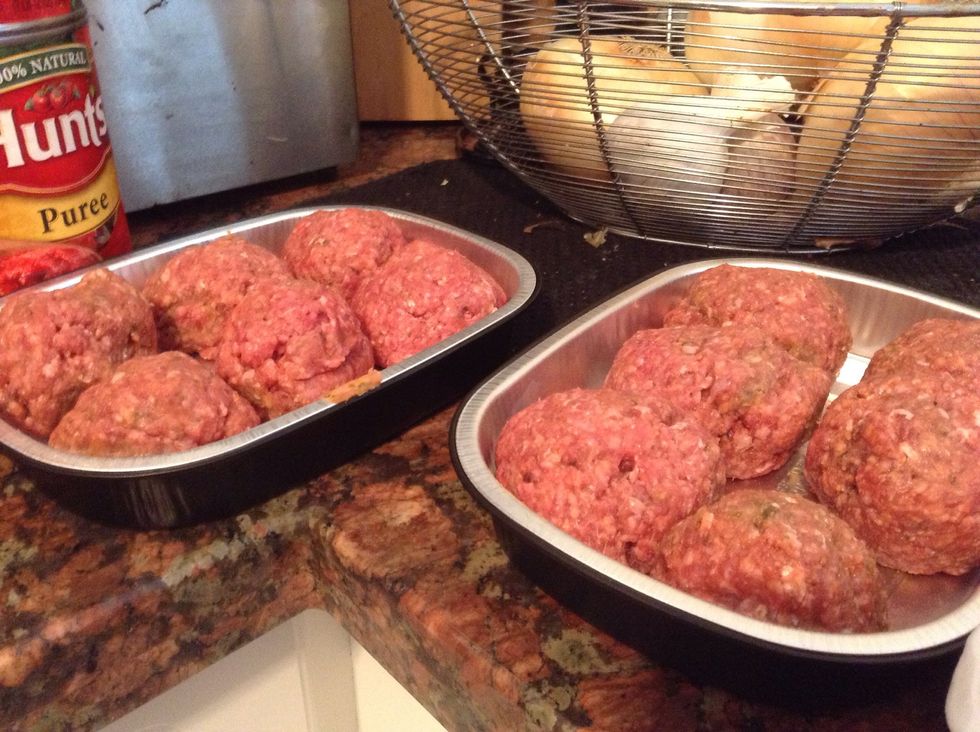 The balls! These are fresh-made Publix ones, but at some point I will put up a guide with my personal meatball recipe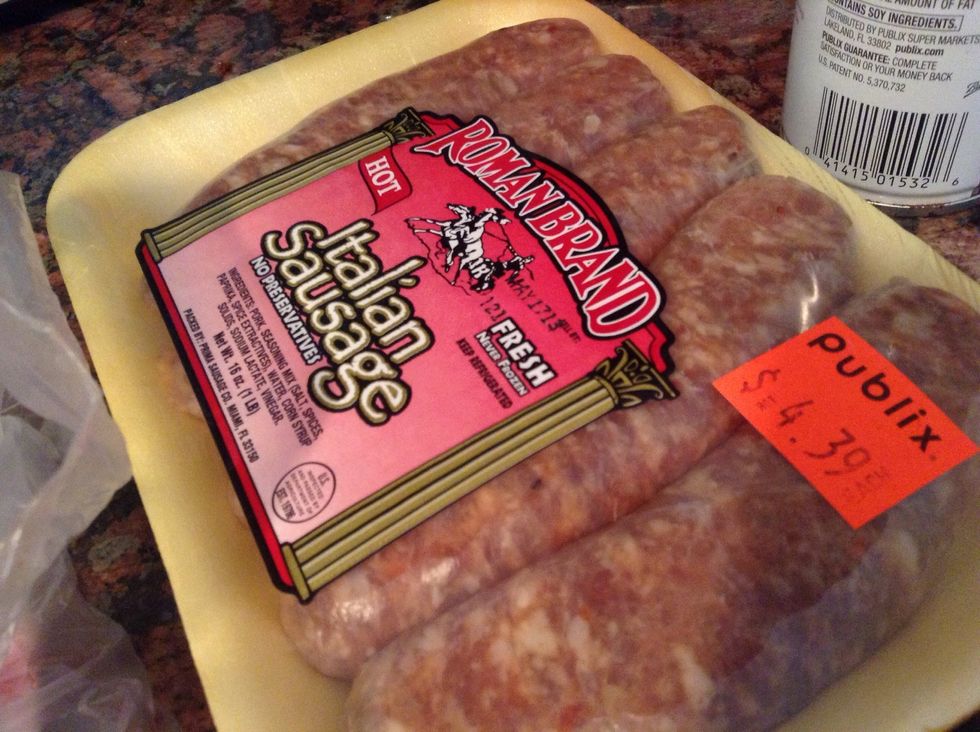 The sausage!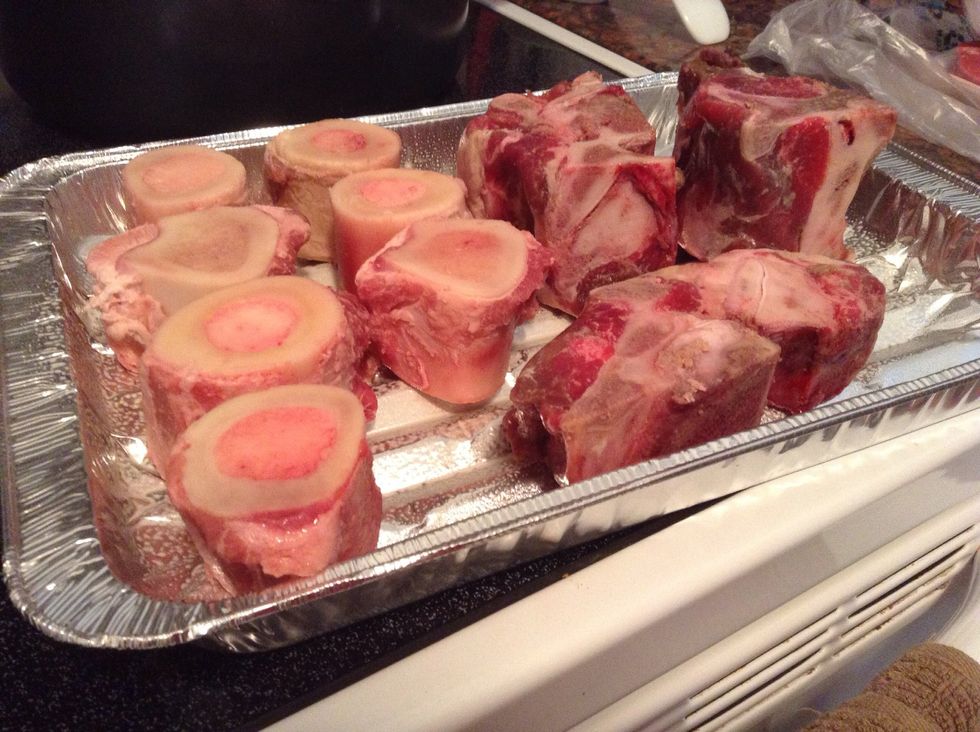 The bones! (Caution: I think I ate the bones!)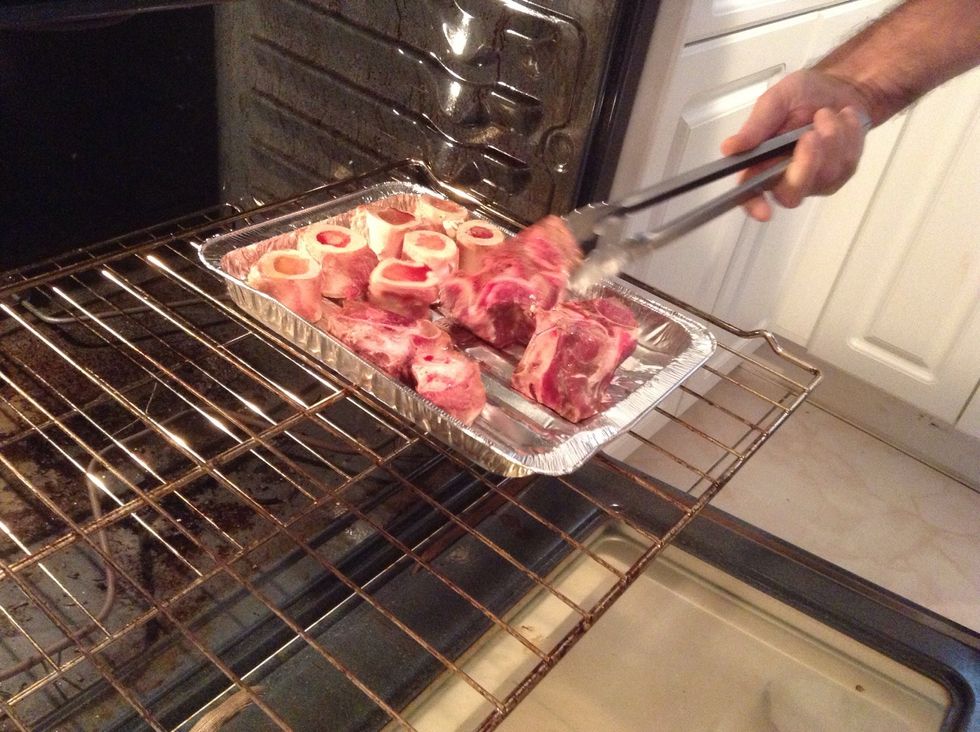 Start by browning your bones on a greased tray at 375*; 8-10 minutes either side (flipping half way through)
Poke a few holes in sausage skin with a fork and boil them lightly to firm them to be sliceable
Add 1 part chicken broth (enough to cover the bones together with tomato purée)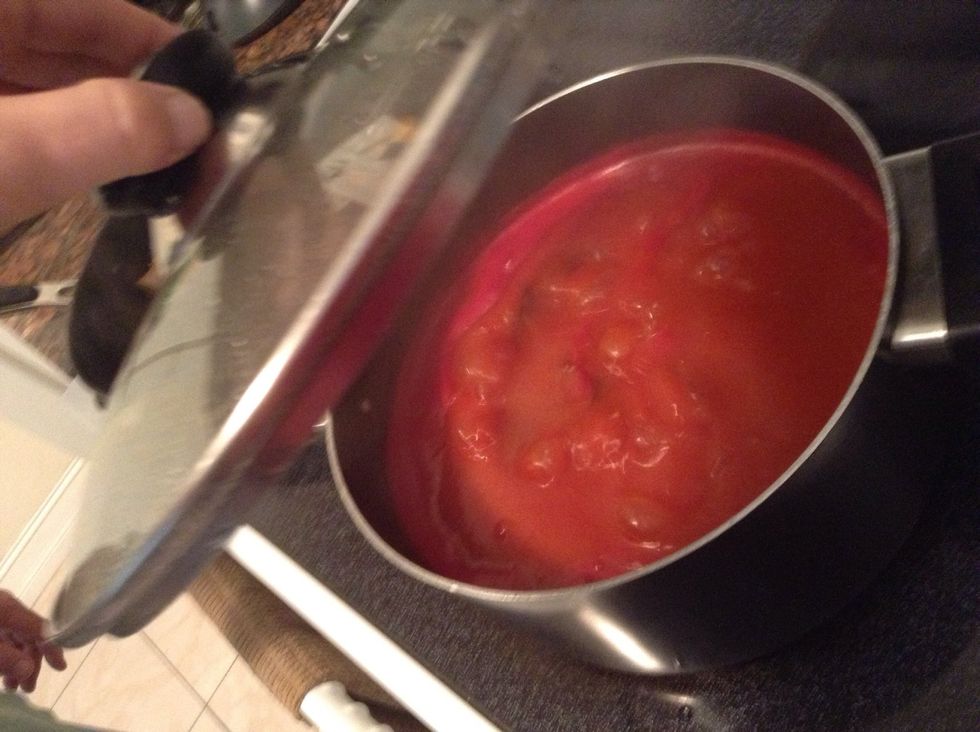 And 1 part tomato purée and bring to a boil in preparation for the bones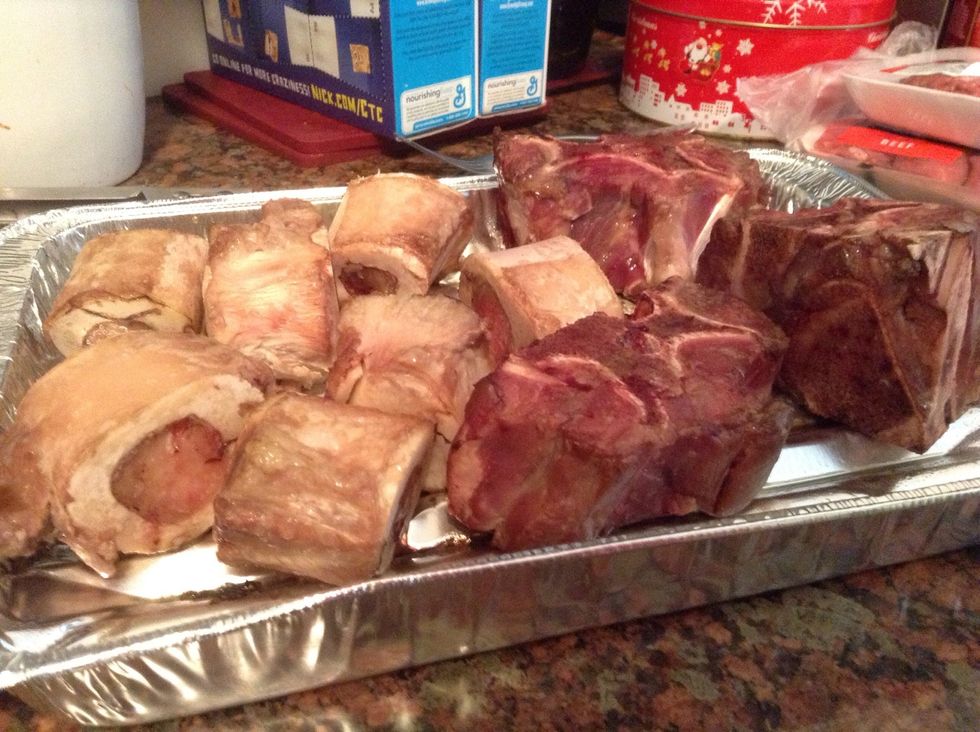 Pull the bones from the oven when they are browned as such and add to tomato purée/chicken broth mixture. Simmer for -at least- an hour (Remember, time is Everything: the longer, the better!)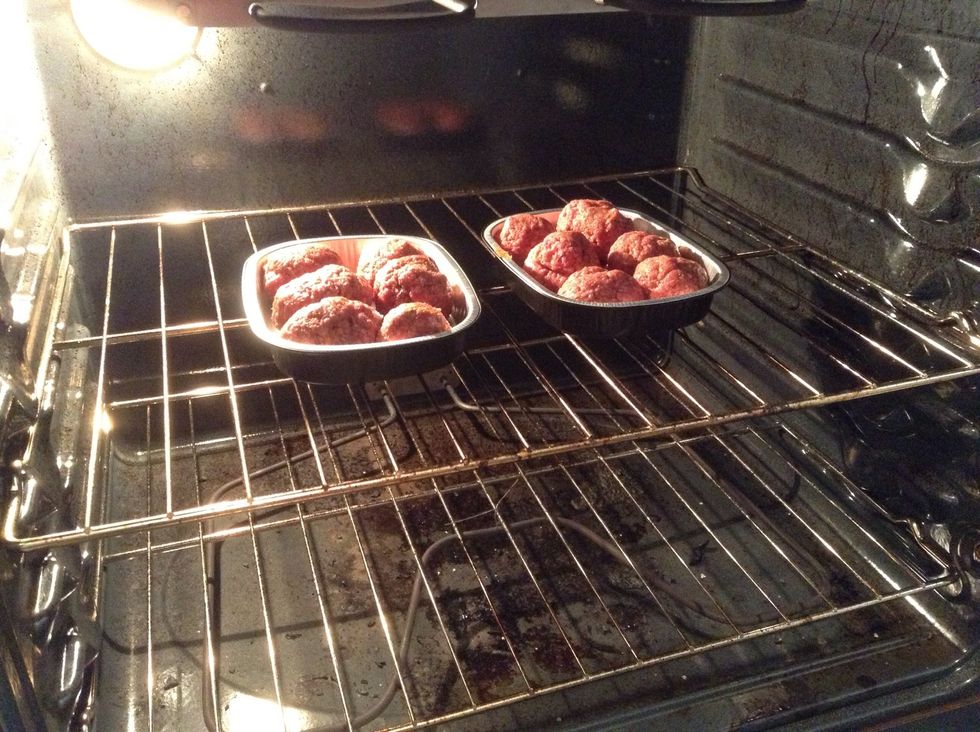 I generally cook my meatballs in a frying pan, but since we were lacking in space and I wanted to reduce my wall splatter, we baked them in the oven at 375* for about 35 minutes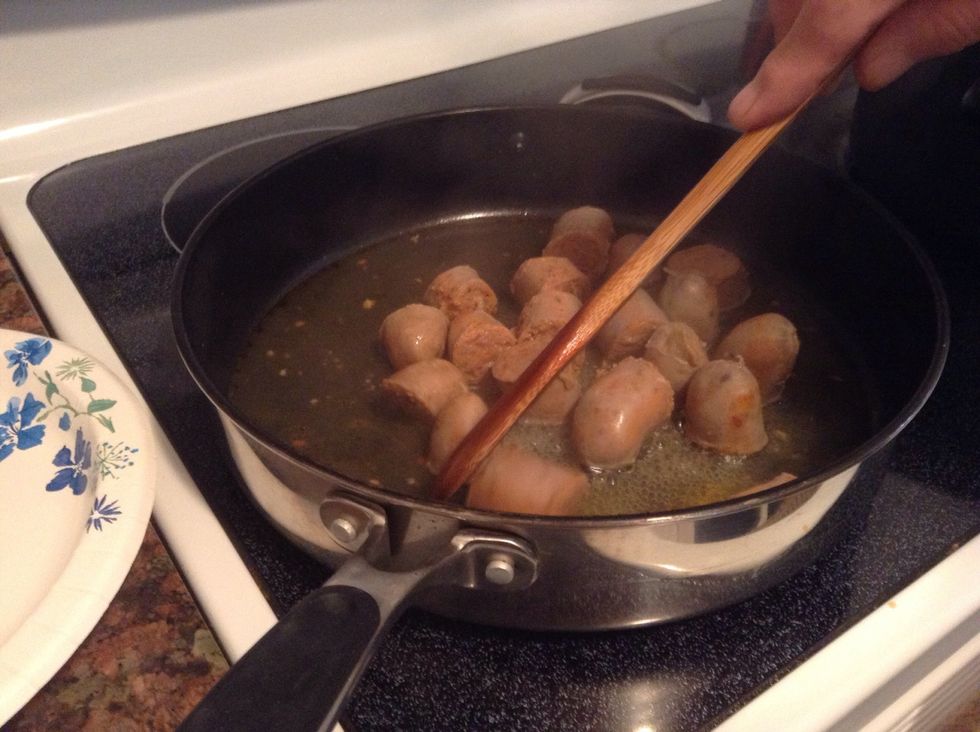 Drain and slice sausages then throw them back in the pan to cook with a bit of water to keep them from sticking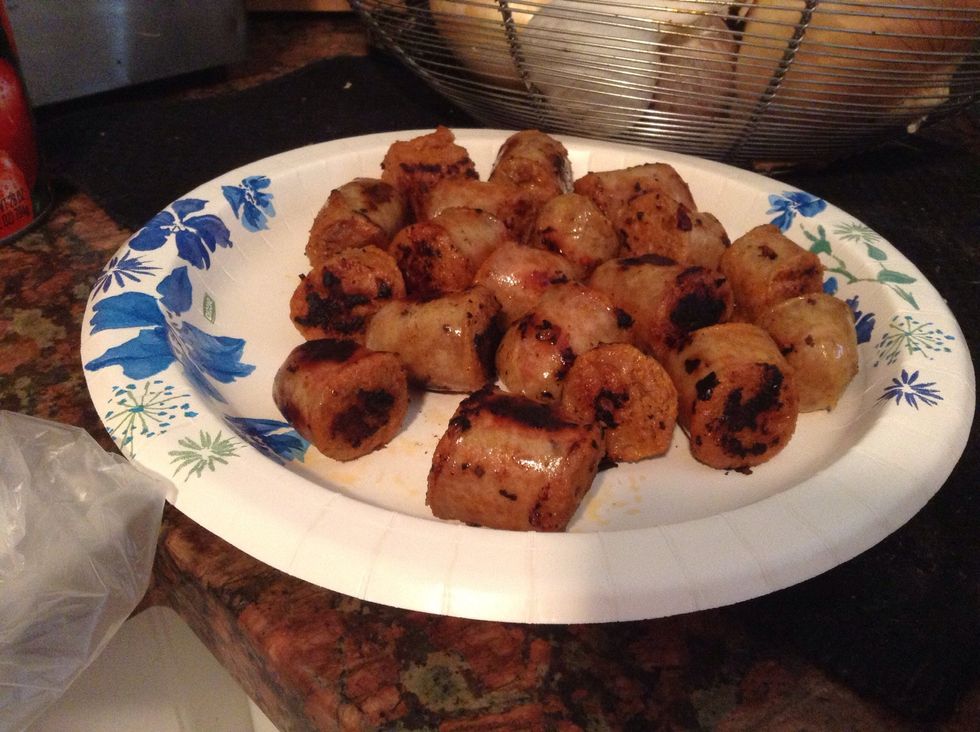 They will brown nicely as such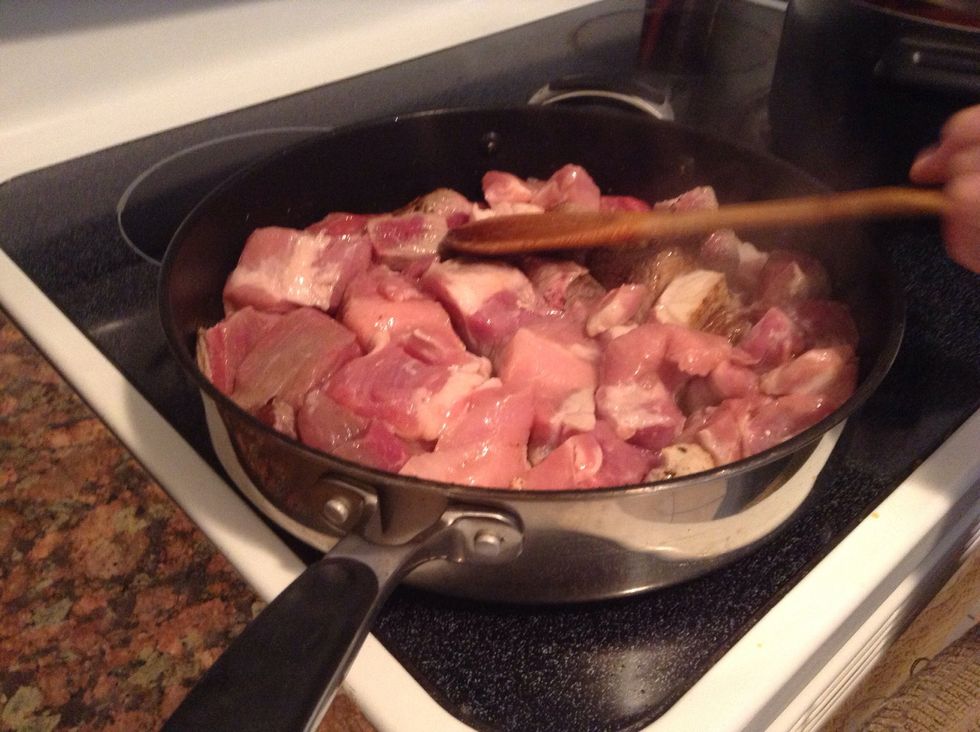 With a bit of olive oil, put the rest of your meat (other than ground beef) in a pan and brown it (do NOT cook through, it will cook for hours in sauce, and you want it to fall apart)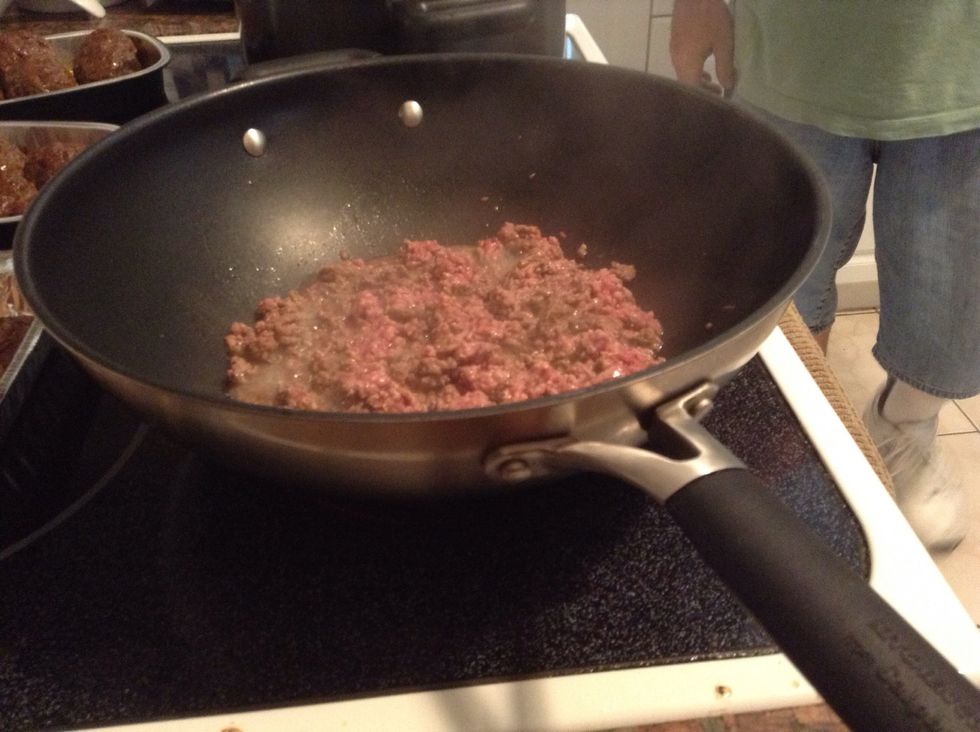 You must do the ground beef separately so that it does not overcook as it is finer than the chunks of pork, etc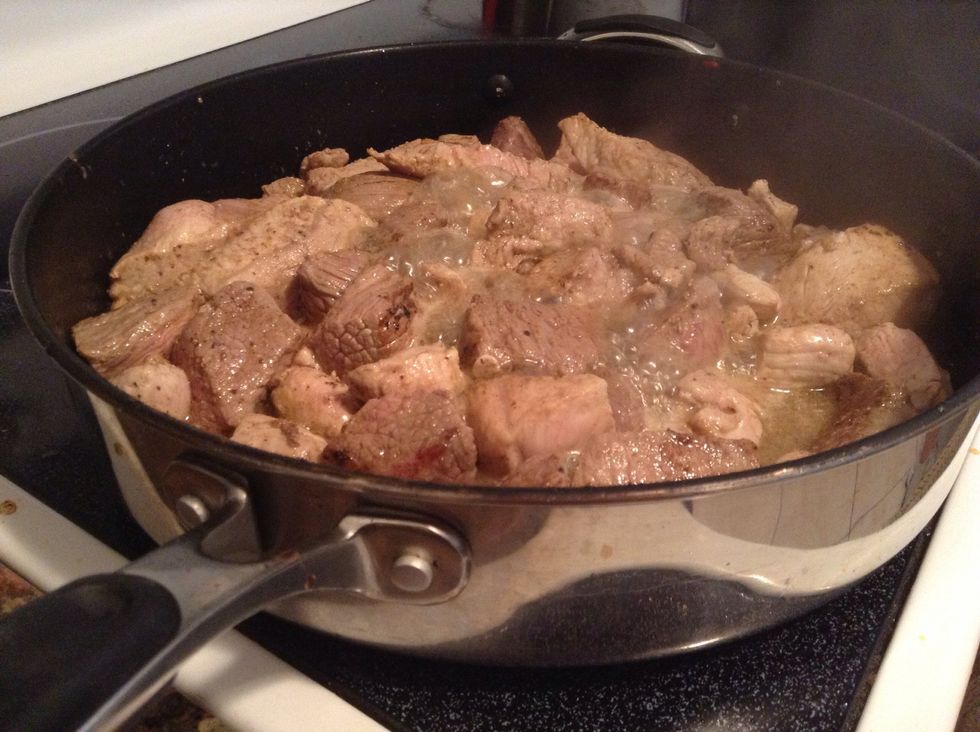 Your meat will look as such when its ready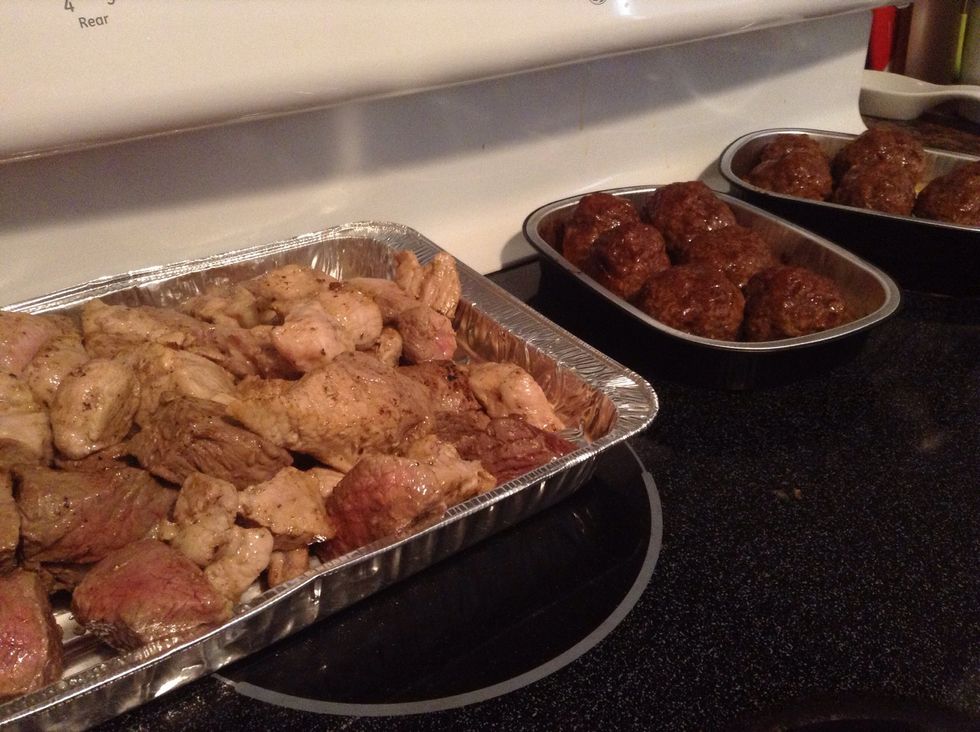 All your meat must wait patiently as you begin your sauce!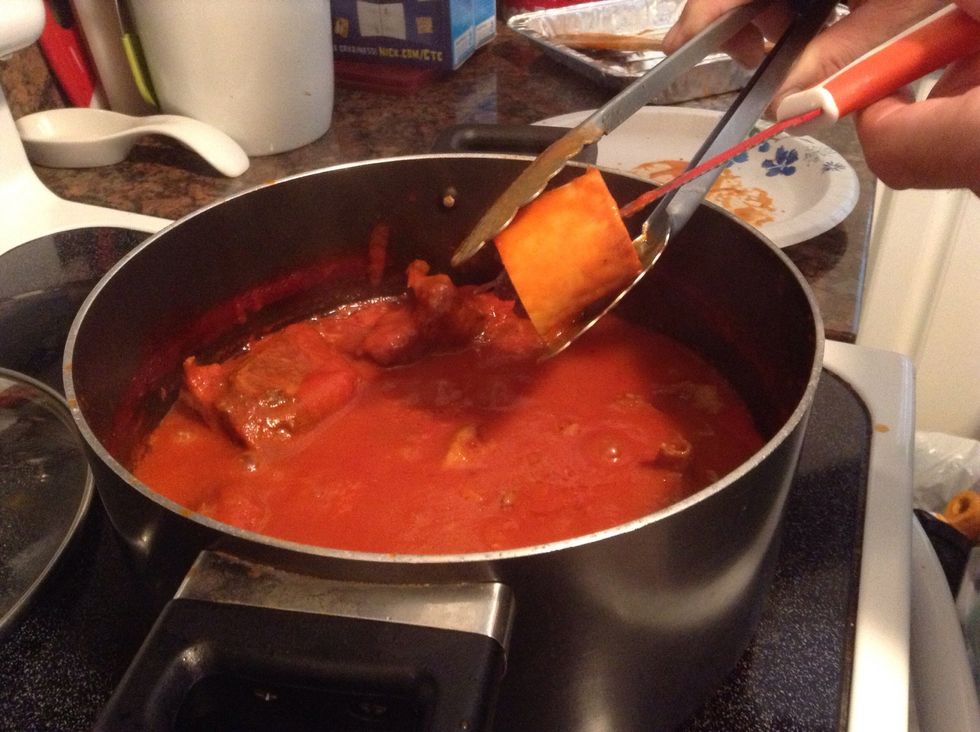 When most of the meat has cooked off the bones, poke the marrow into the sauce and discard bones (save a couple marrow bones for Fido, he'll love you forever - NOT neck! They splinter)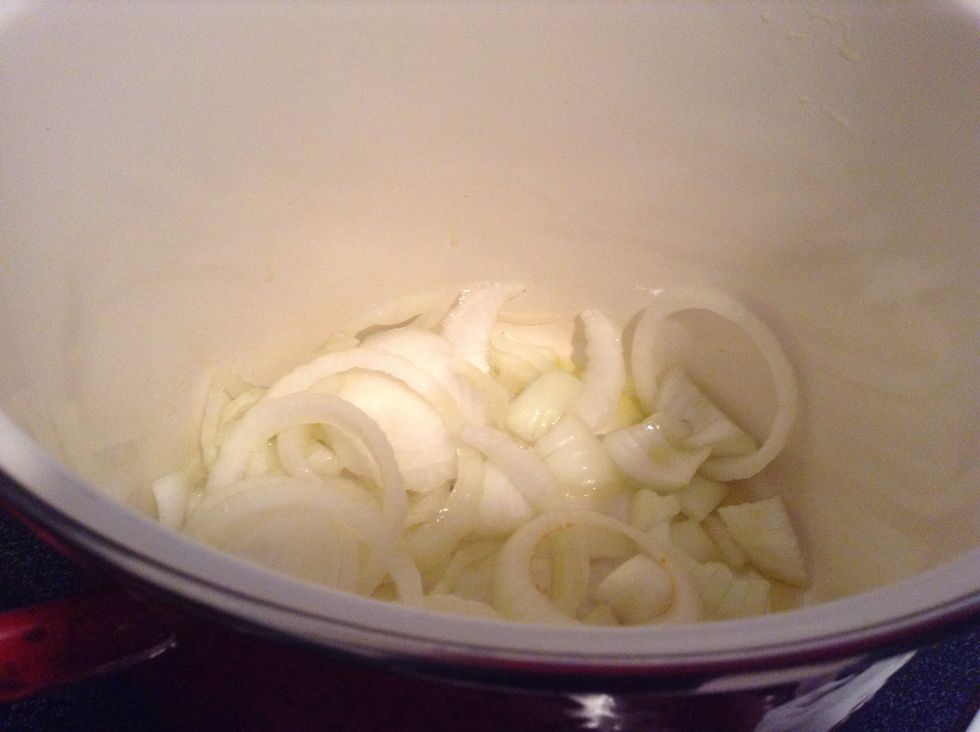 Add oil to MASSIVE sauce pot, then sliced onions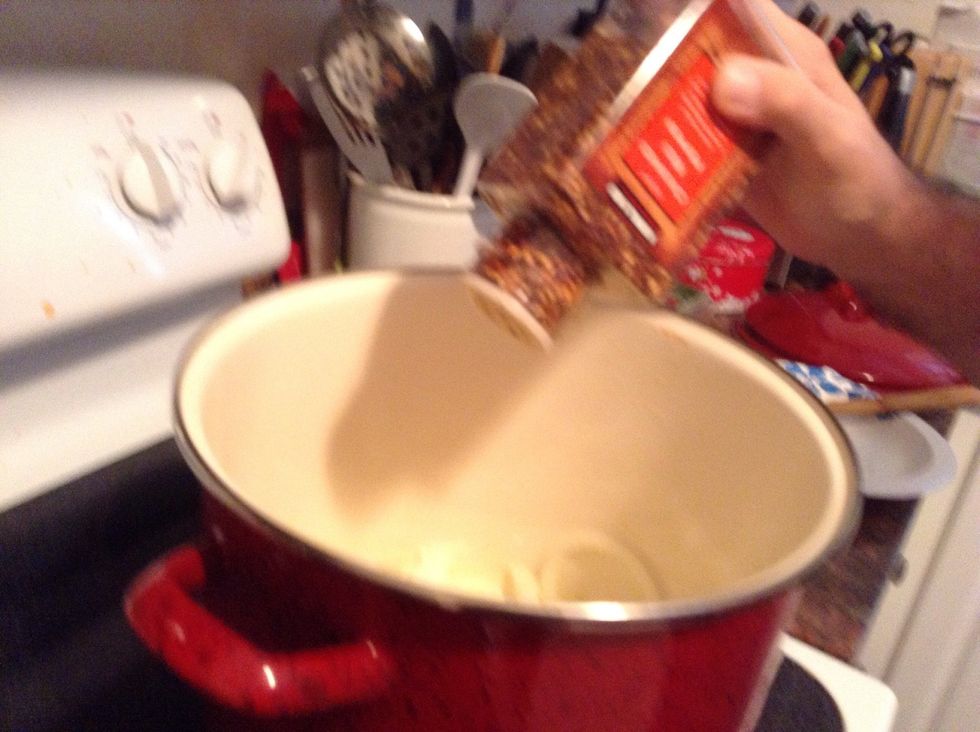 Crushed pepper, basil, oregano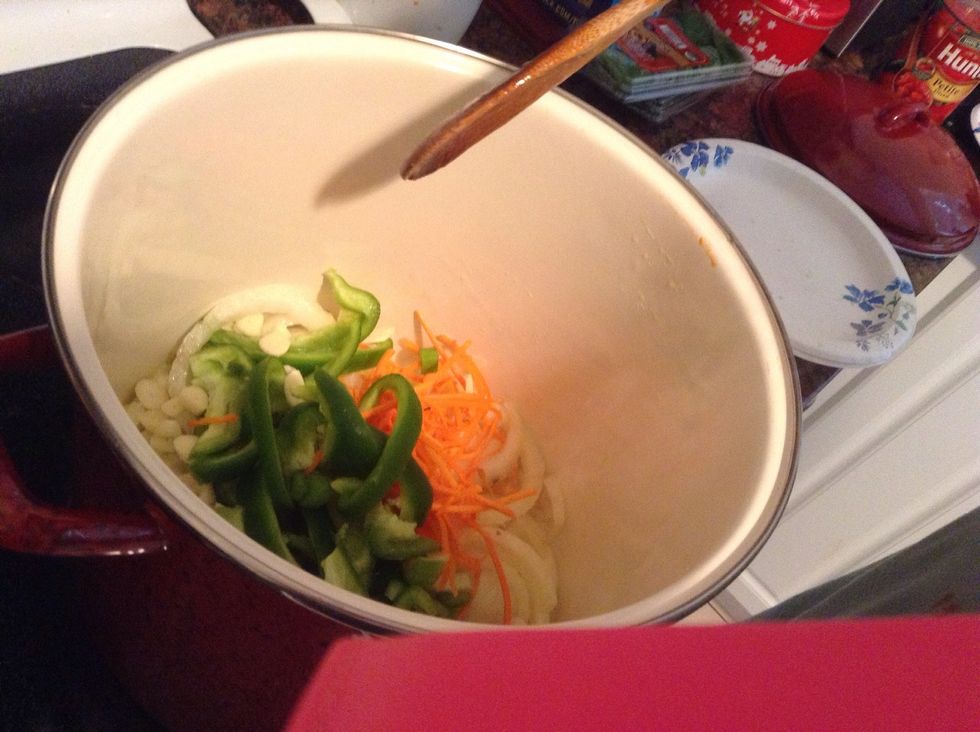 Carrot, green pepper, garlic, celery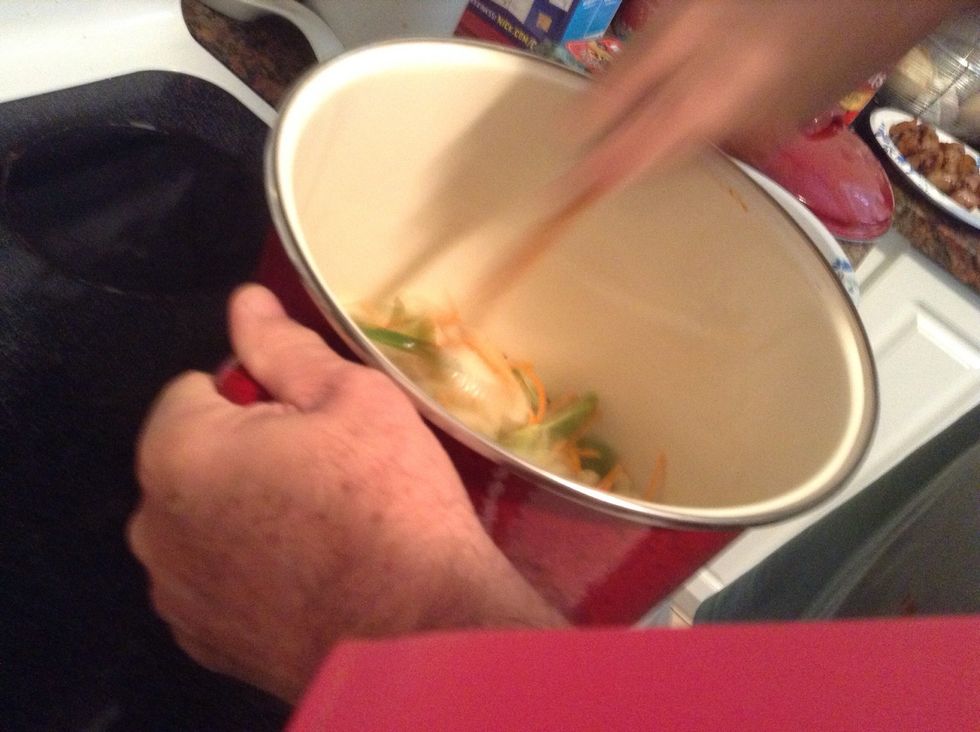 Mix together!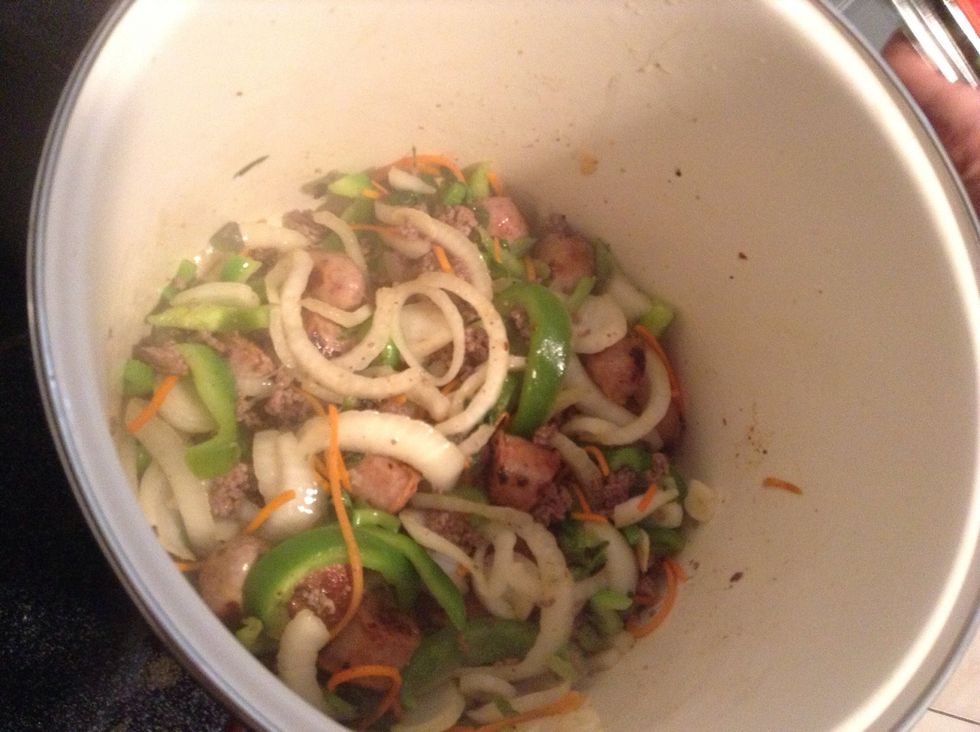 Add your meats (besides your meatballs as you don't want them to disintegrate)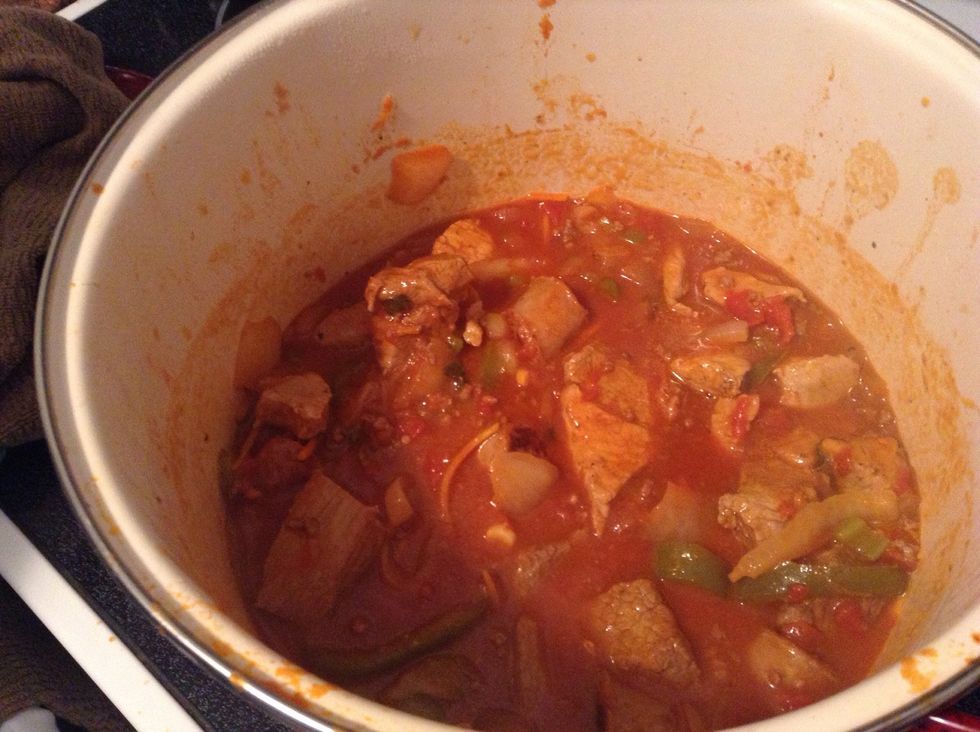 And your sauce (remember to have checked for shards of bone before combining). Now begins the waiting game. Patience and love, people.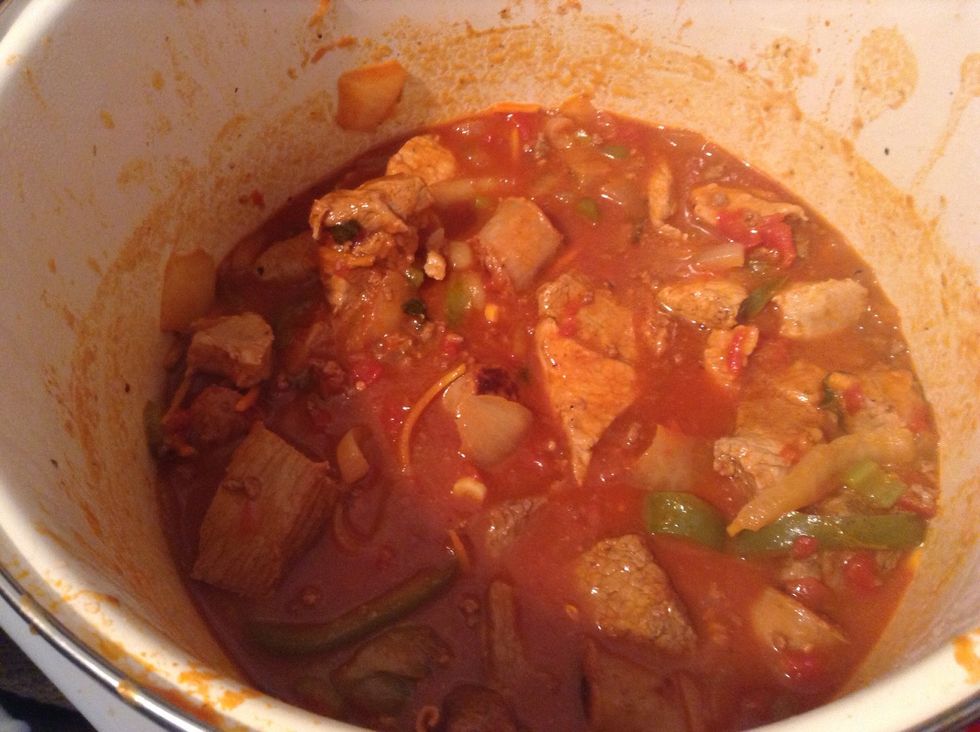 Cook covered on medium-high heat, then medium, then low for about 9,786,437.978 hours adding in your meatballs to warm them near the end of your cook time (keep tasting, you'll know...!)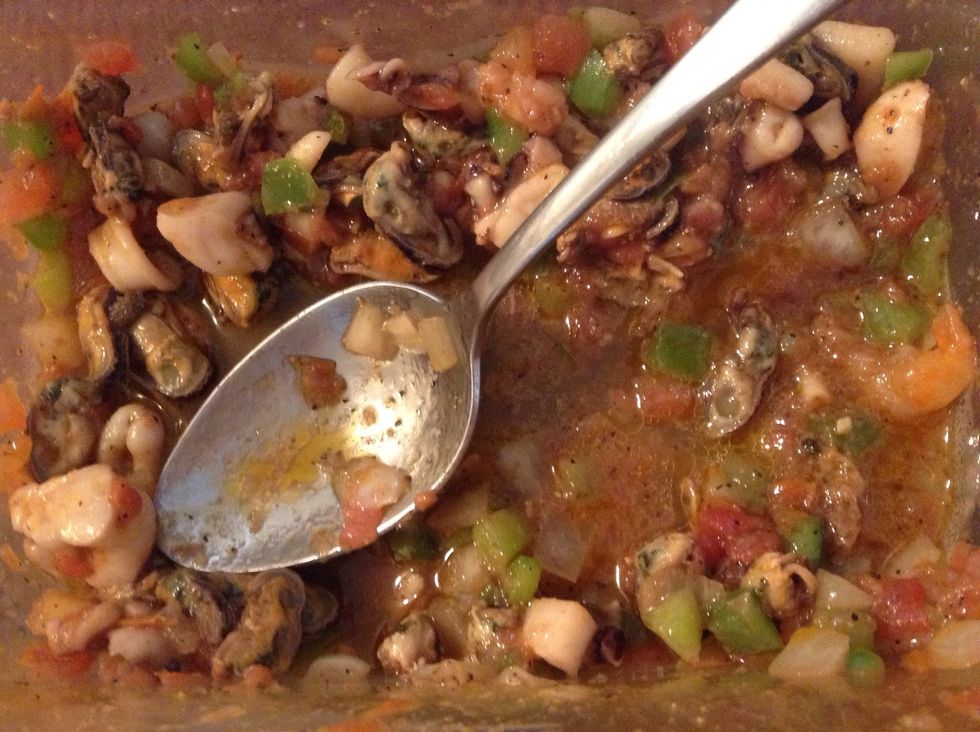 Make sure to have some seafood salad to snack on (pre-game snack!) while you wait, or you might die famished and wishing you had chosen something quicker to cook (but this is SO worth it!)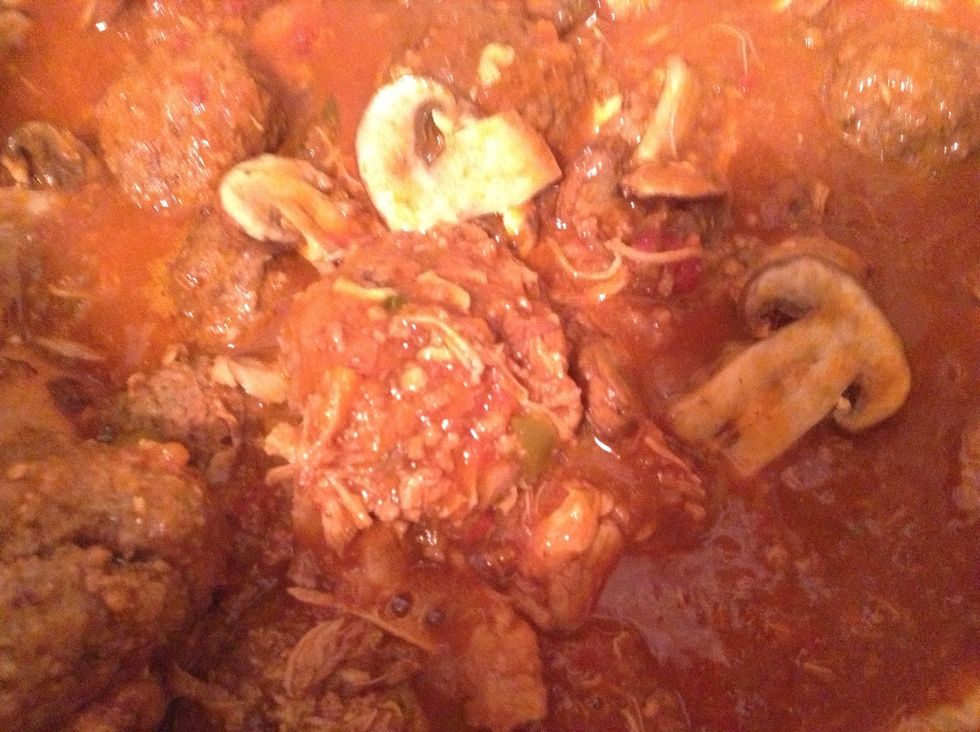 Finally, add your mushrooms (the last ingredient!) and cook another 10 minutes or so
Boil your pasta until it's al dente, then drain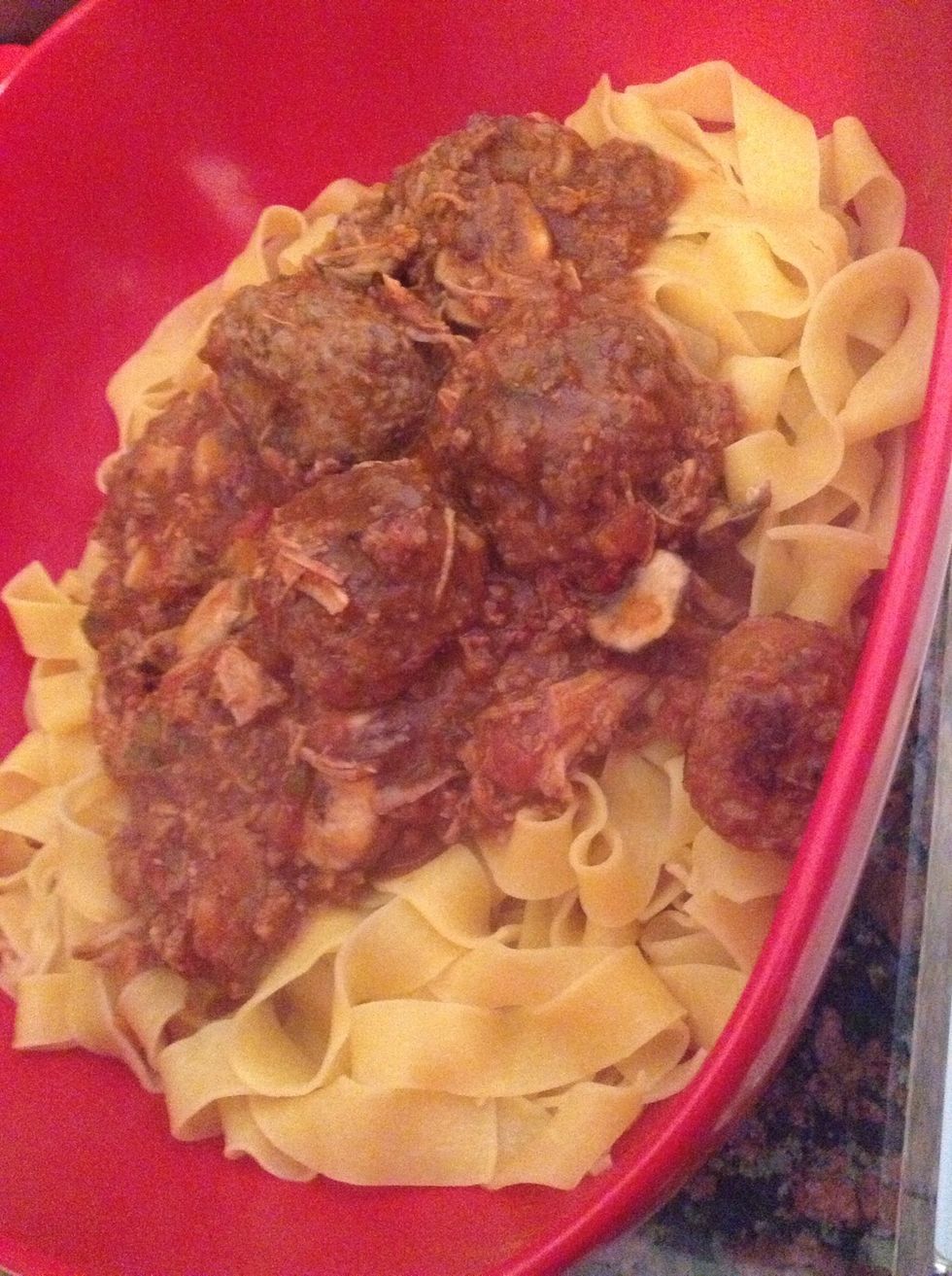 Ladle some ragù over pasta and mix in (you will have A LOT left over - freeze it in portions for quick meals in future!)
Yum!
Beef marrow bones
Beef neck bones
Beef round chunks
Ground beef
Pork for stews
Pork boneless ribs
Meatballs
Italian sausage
Onion
Garlic
Celery
Carrots
Green pepper
Tomato (fresh/paste/purée)
Mushrooms
Basil
Oregano
Red pepper
Olive oil
Chicken broth
Hearty egg pasta (pappardelle)