As featured on page 140 of the REAL SIMPLE July 2012 Issue - SERVES 4 - HANDS ON TIME: 10 minutes - TOTAL TIME: 30 minutes
20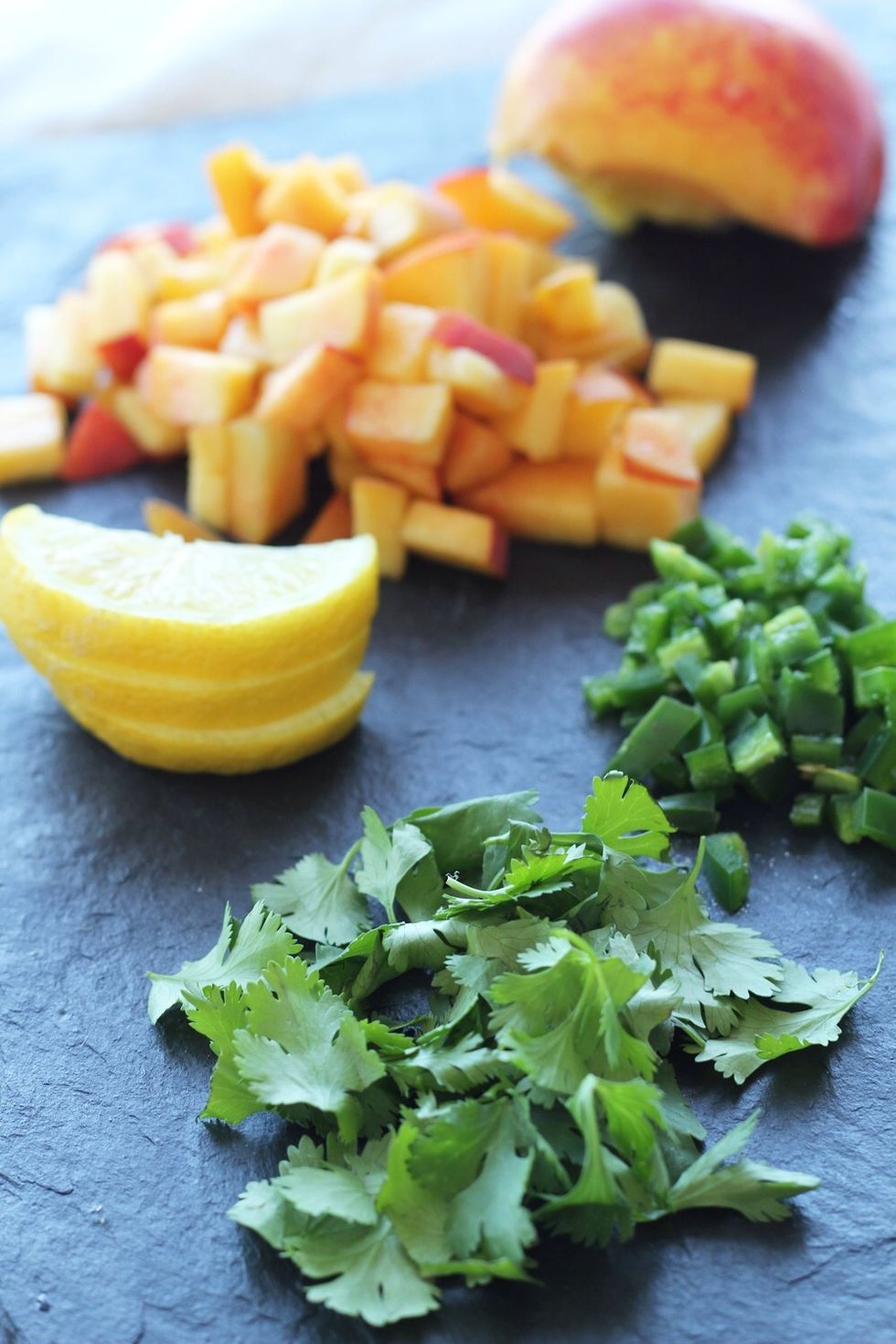 Prep your salsa ingredients: chop 2 peaches, mince ½ to 1 whole jalapeno, gather a ¼ cup of cilantro leaves, and squeeze 1 tablespoon of lemon juice.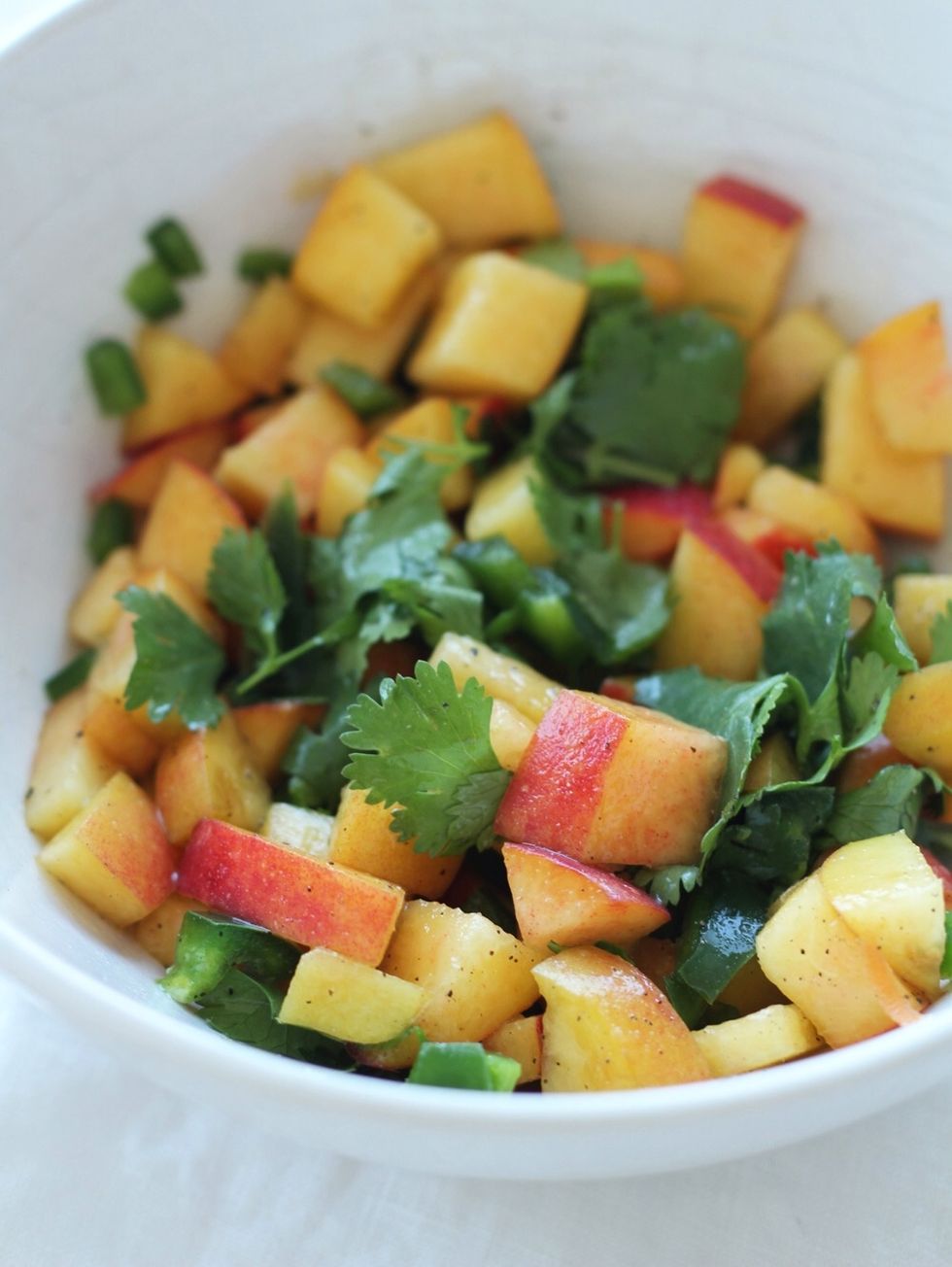 Make your salsa: toss the peaches, jalapeno, and cilantro with 1 tablespoon lemon juice and salt and pepper to taste. Let sit for 15-20 minutes.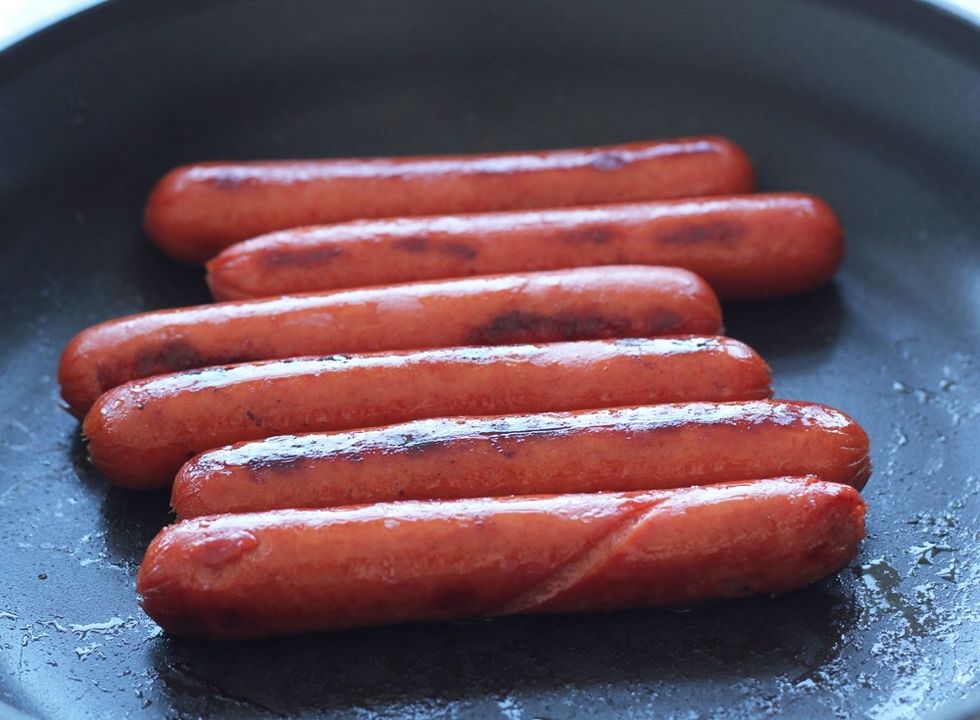 Cook your OSCAR MAYER SELECTS CHICKEN BREAST HOT DOGS: Set a medium size frying pan to medium heat. Place hot dogs in pan and cook for 6-8 minutes turning until dogs are crispy and slightly browned.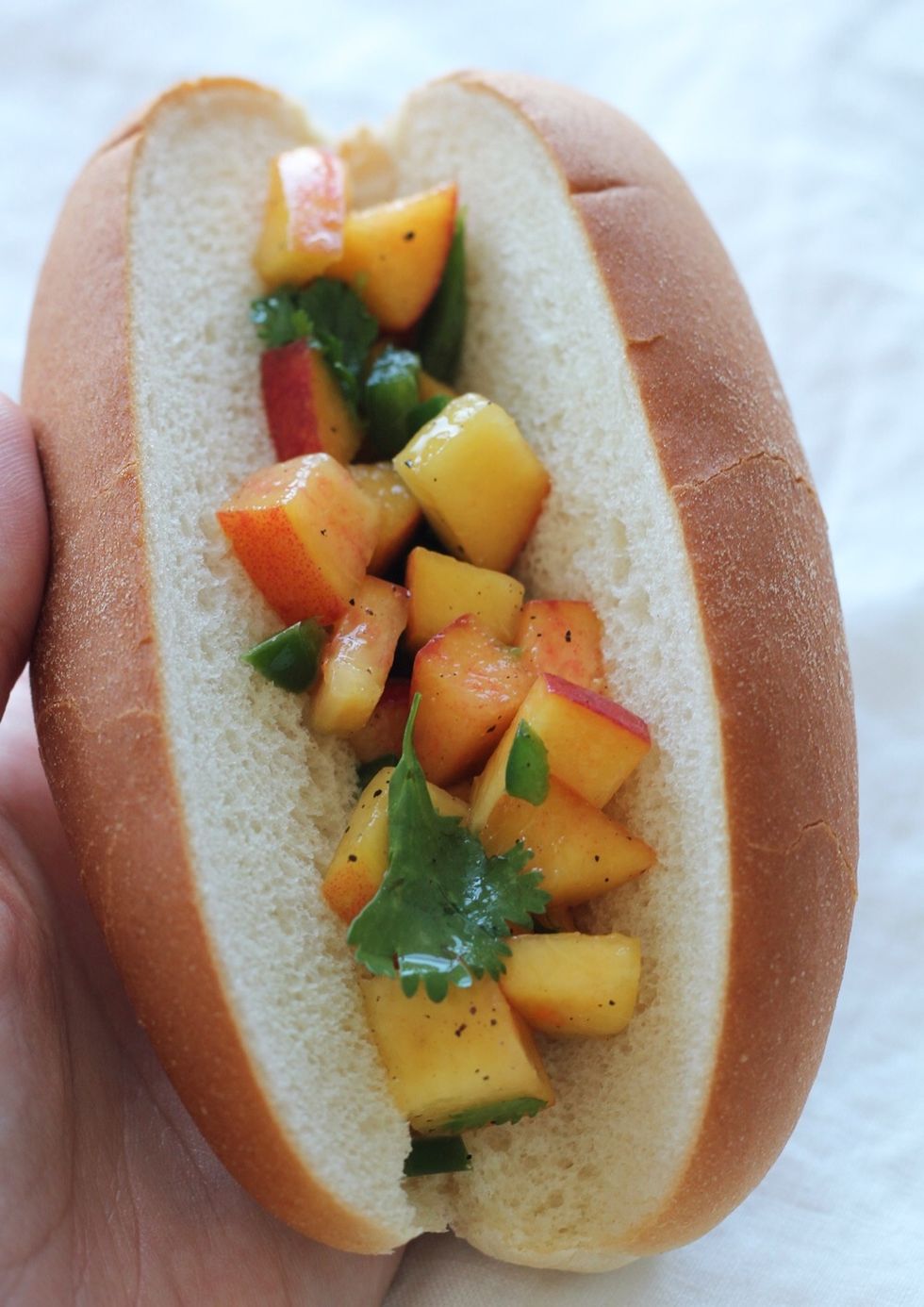 Prep your bun: Place a few tablespoons of peach salsa in the base of each bun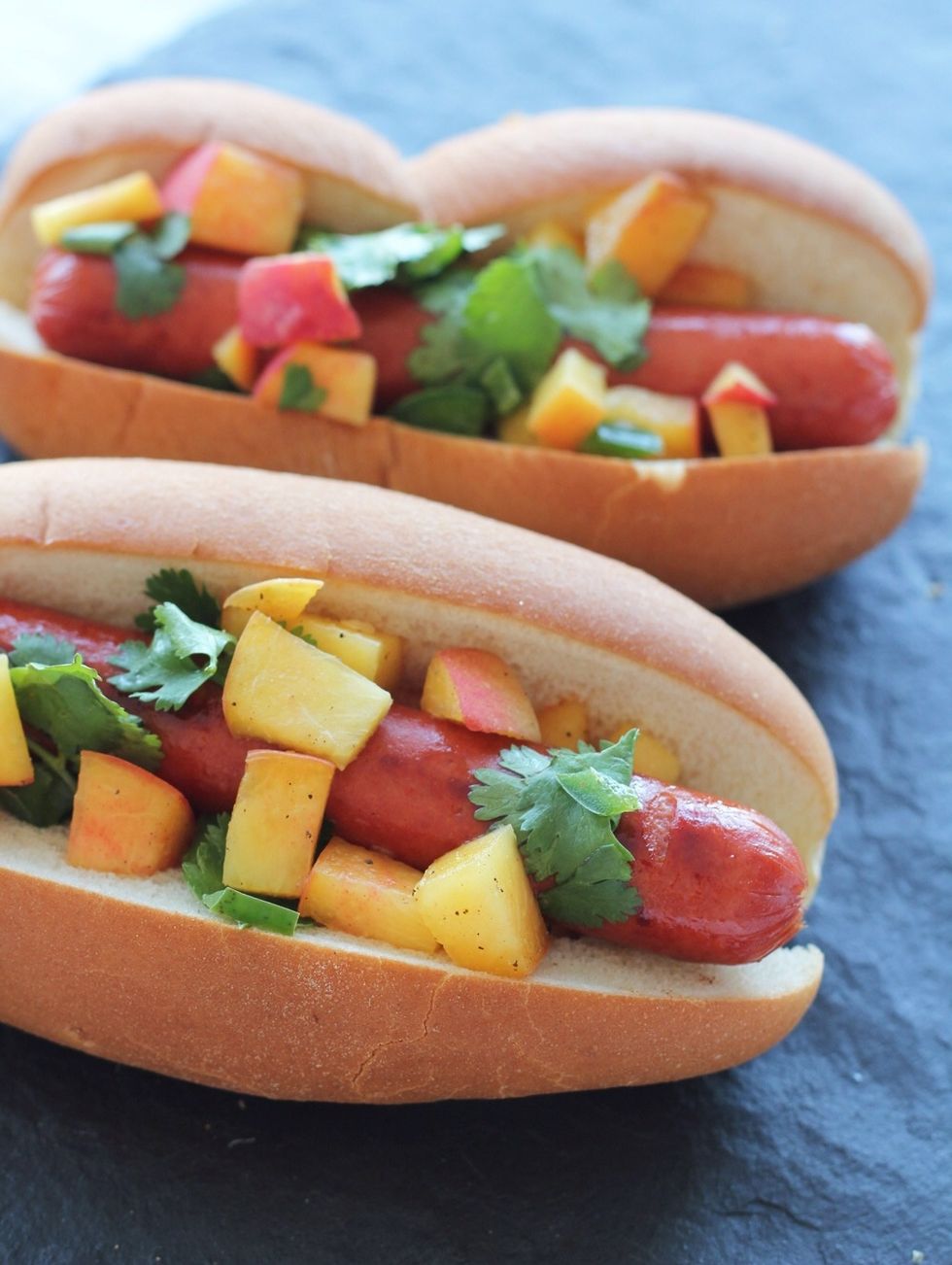 Assemble your dog: Place a cooked dog in the center of the bun and top with a bit more salsa.
2.0 Peaches, chopped
1.0 Jalapeno pepper, chopped
1/4c Fresh cilantro leaves
Kosher salt
Black pepper
4.0 OSCAR MAYER SELECTS CHICKEN BREAST HOT DOGS
4.0 Hot dog buns, split