Place these on your Thanksgiving dinner table so everyone can say what they're thankful...it helps to ease the embarrassment kids have w/ it.
2757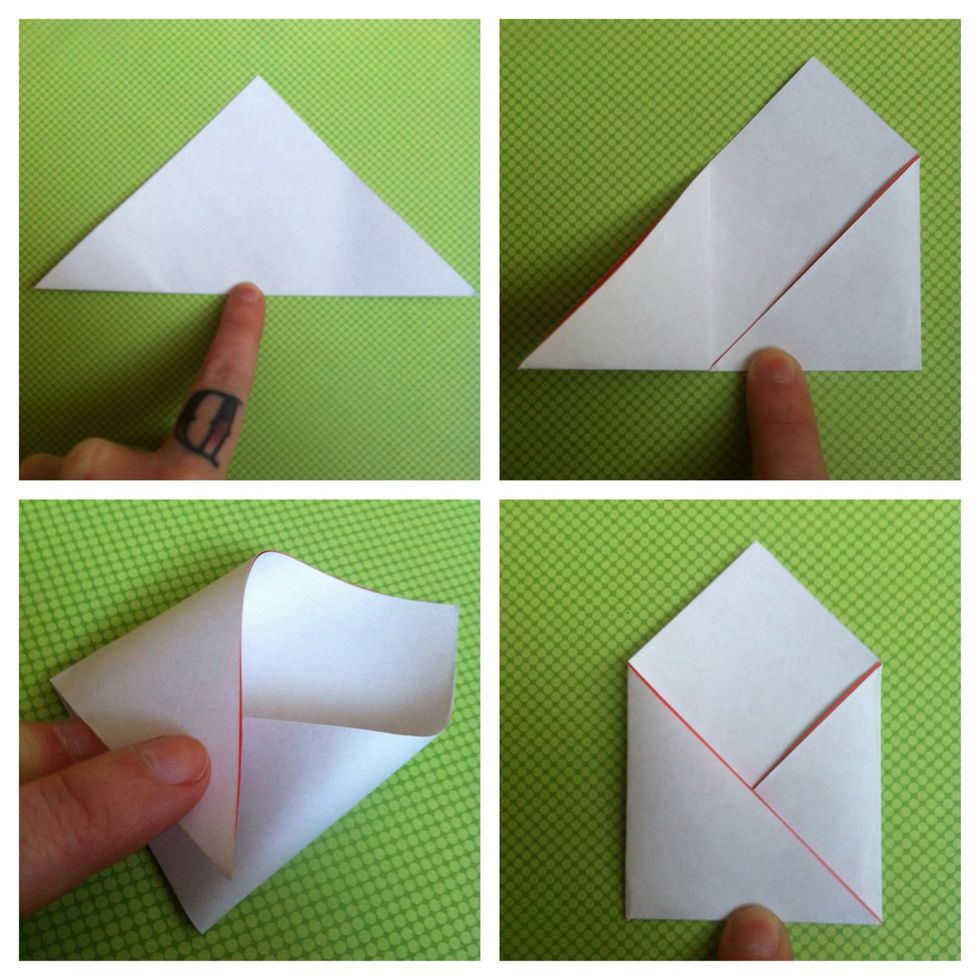 I used a 4 inch square. (pics in guide go from top left corner & clockwise around.) Color side up, fold I. 1/2 diagonally. Fold the right & left tips over to meet each others edge (folded into 3rds).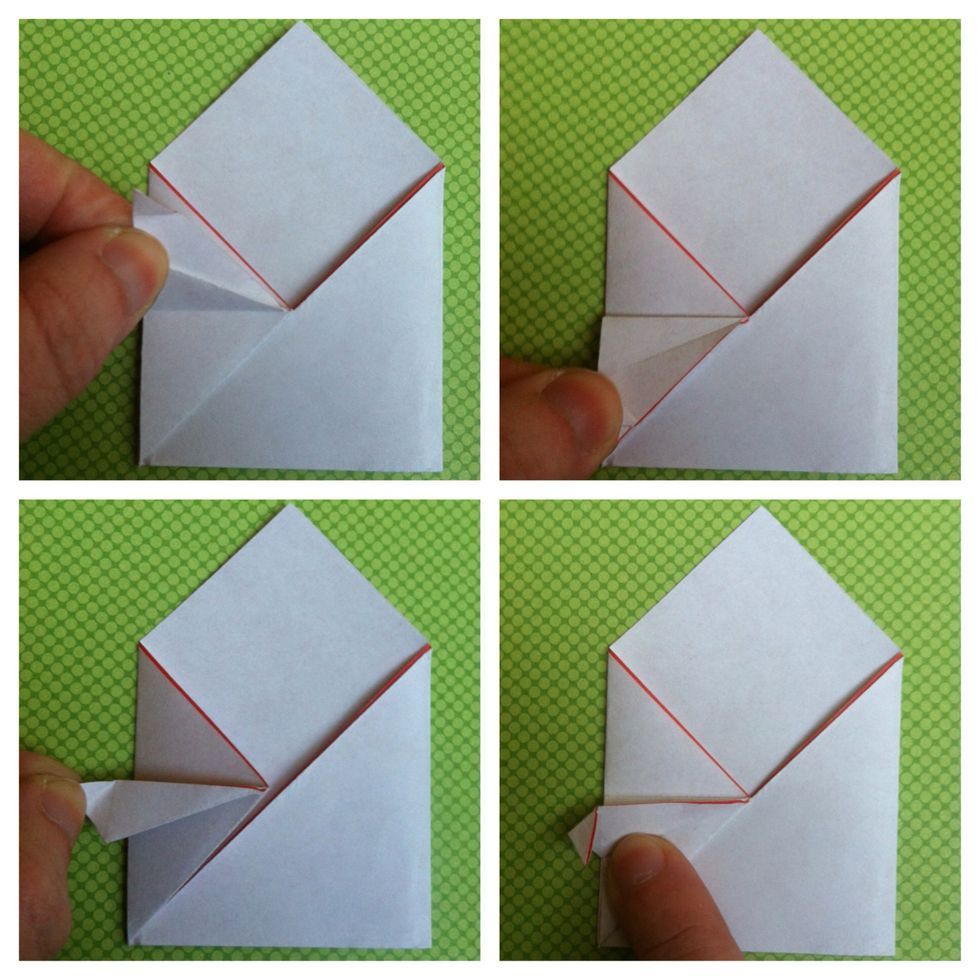 Fold the tip on the bottom right up to left corner. Fold the tip straight down. Fold the tip straight to the left. Now fold it down again. Its a tiny guy now. Repeat w/ the tip on the bottom left.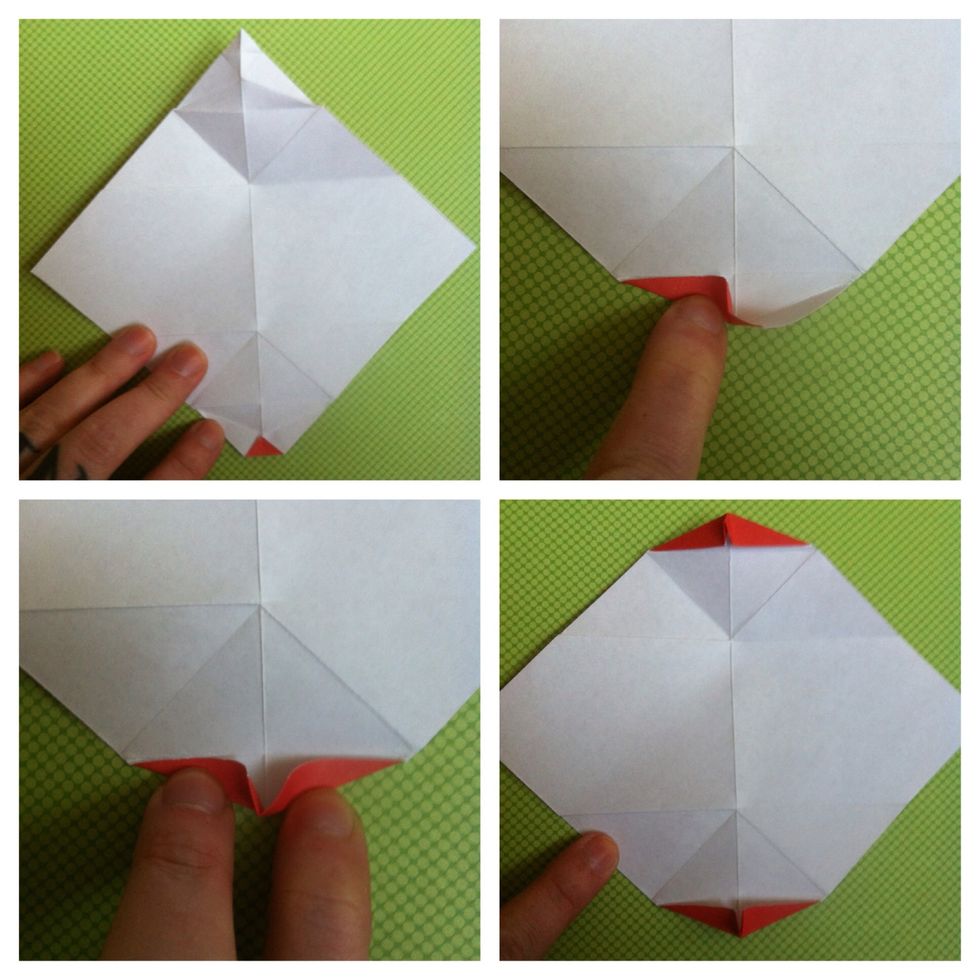 Completely open paper up. We're going to use creases we just made. Fold little triangle up. Fold bottom left up. Fold bottom right up & pinch middle. It's standing straight up. Repeat on other side.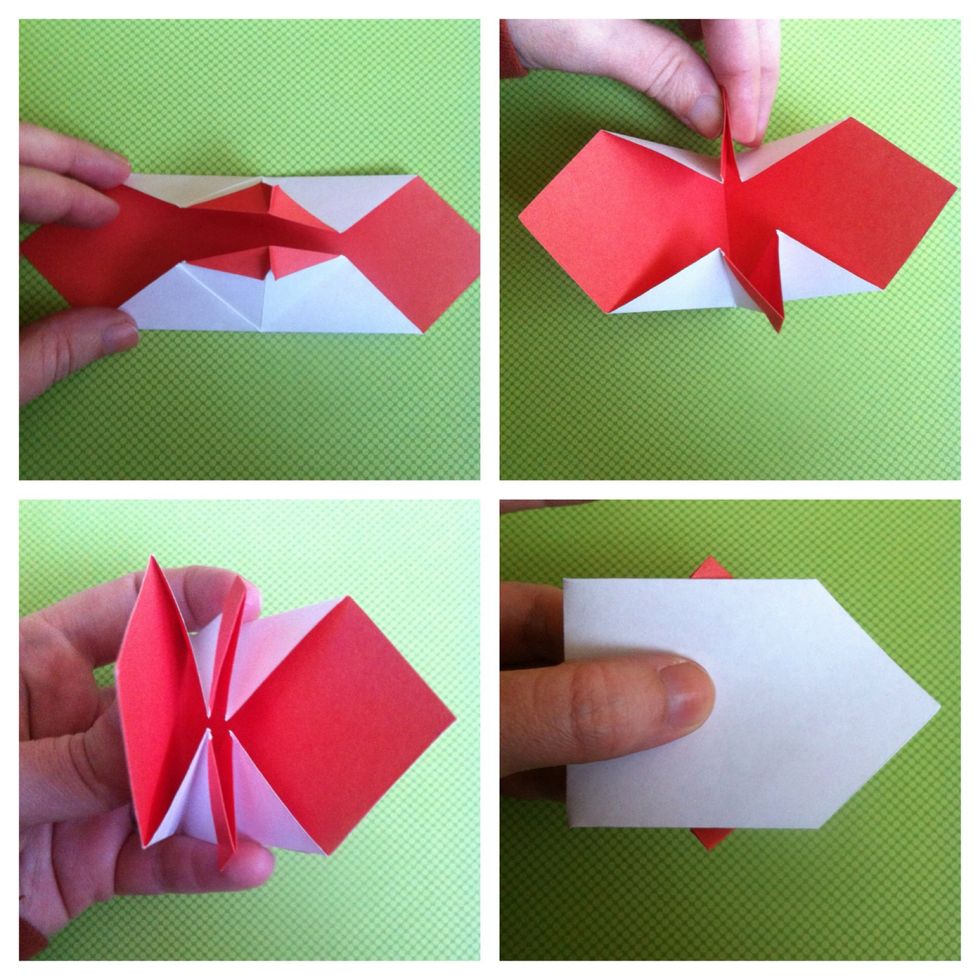 Turn paper over. Fold top & the bottom so they're sticking straight up. I could only use one hand, but pinch both & bring them to center. It will close in 1/2. Run hand over it on table to smooth it.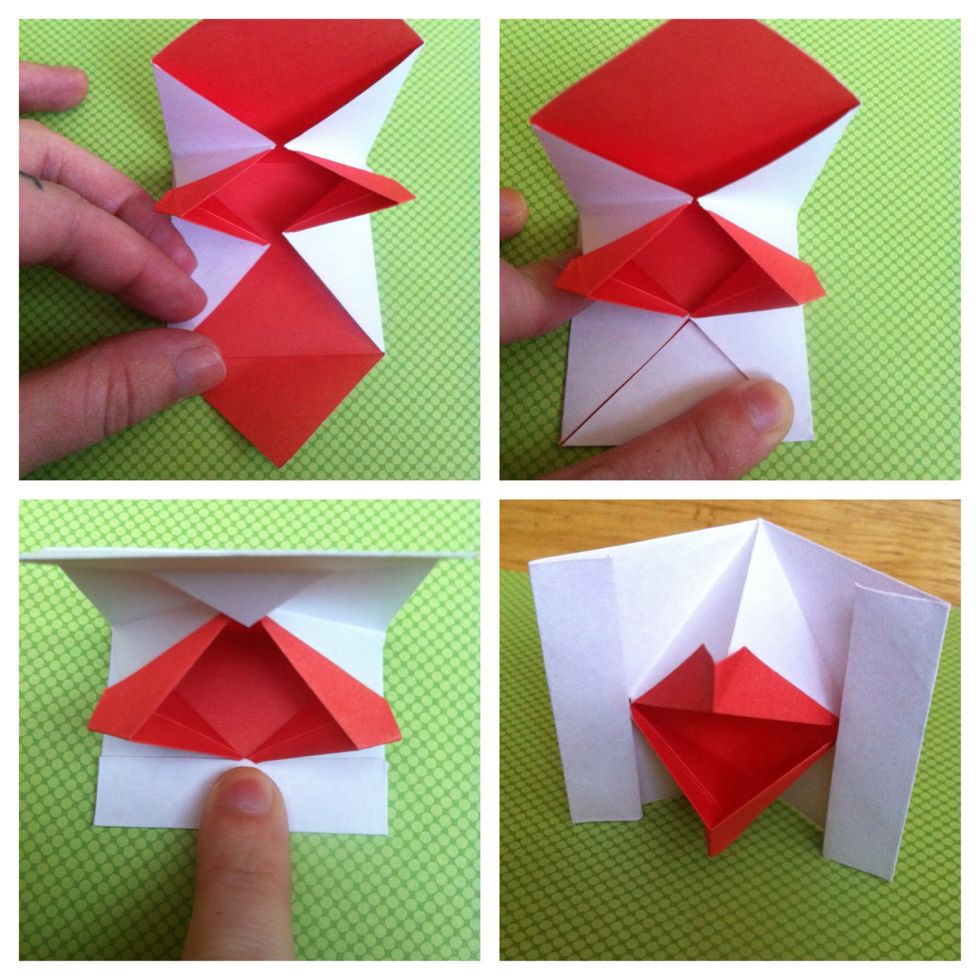 Open it a little & fold tip to corner of mouth. Repeat on other side. Now fold it up to corner of mouth again. Repeat on other side & you're done!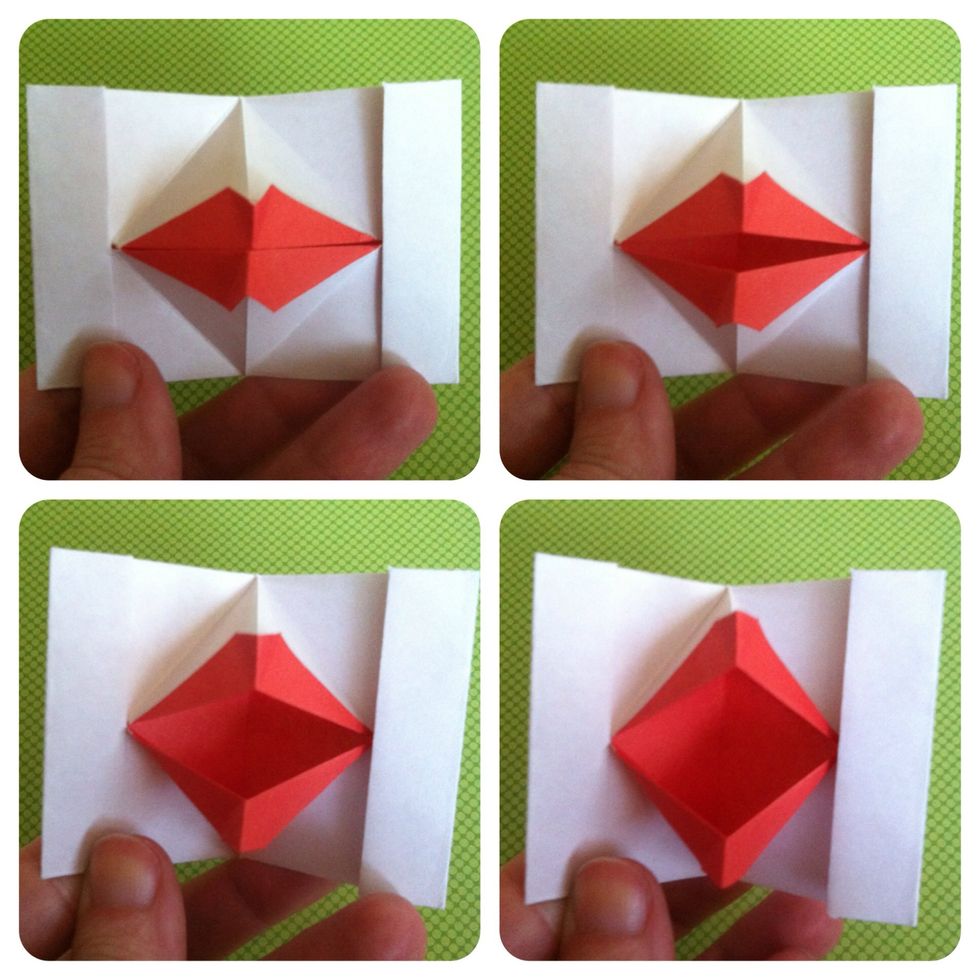 Hold the sides you just folded (w/ both hands) . Pull to close lips, bring together to open. Cute!
Puppy approved...I think?
Ellie Kneeland
ℓᎥƘƎ ᗩИ ⚙C̤̈✞⚙ƤυƧ ⚙И Я⚙ℓℓƎЯ ƧƘᗩ✞ƎƧ\nThese are not my designs; I'm just trying to keep origami alive. Please enjoy & pass along what you learn. ?ellie
style="margin-bottom:60px;">