NOTE: the videos use rectangles that are proportional to money. This was done to make the folds easier to view. Pictures show actual money.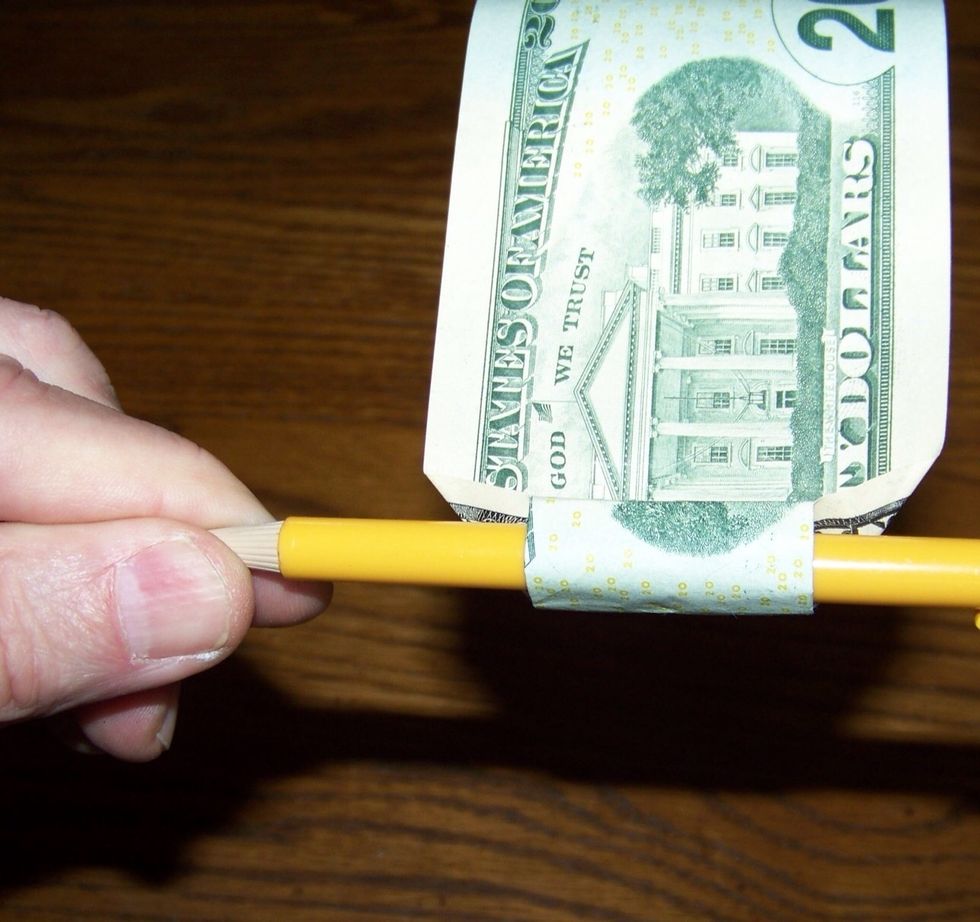 Charm base folded with $20 bill. -almost complete-
This is the complete "charm base". Turn over and use your favorite fold to create a charm. Insert a ribbon, bracelet or long narrow rectangle to complete a charm bracelet.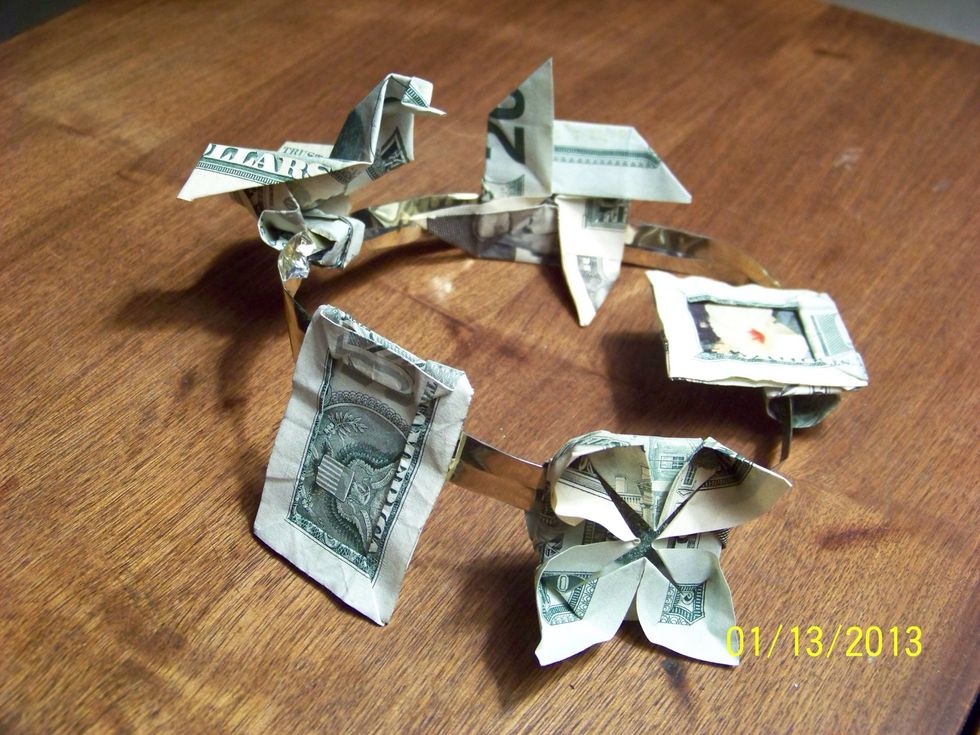 4 charms created with the "charm base". The picture frame charm is shown with and without a picture inserted. The bird uses a modified charm base (narrowed bracelet loop).