Here's one I made a while ago that has received lots of compliments. Frankly, they're not at all difficult to put together, and you can make several at a time for friends.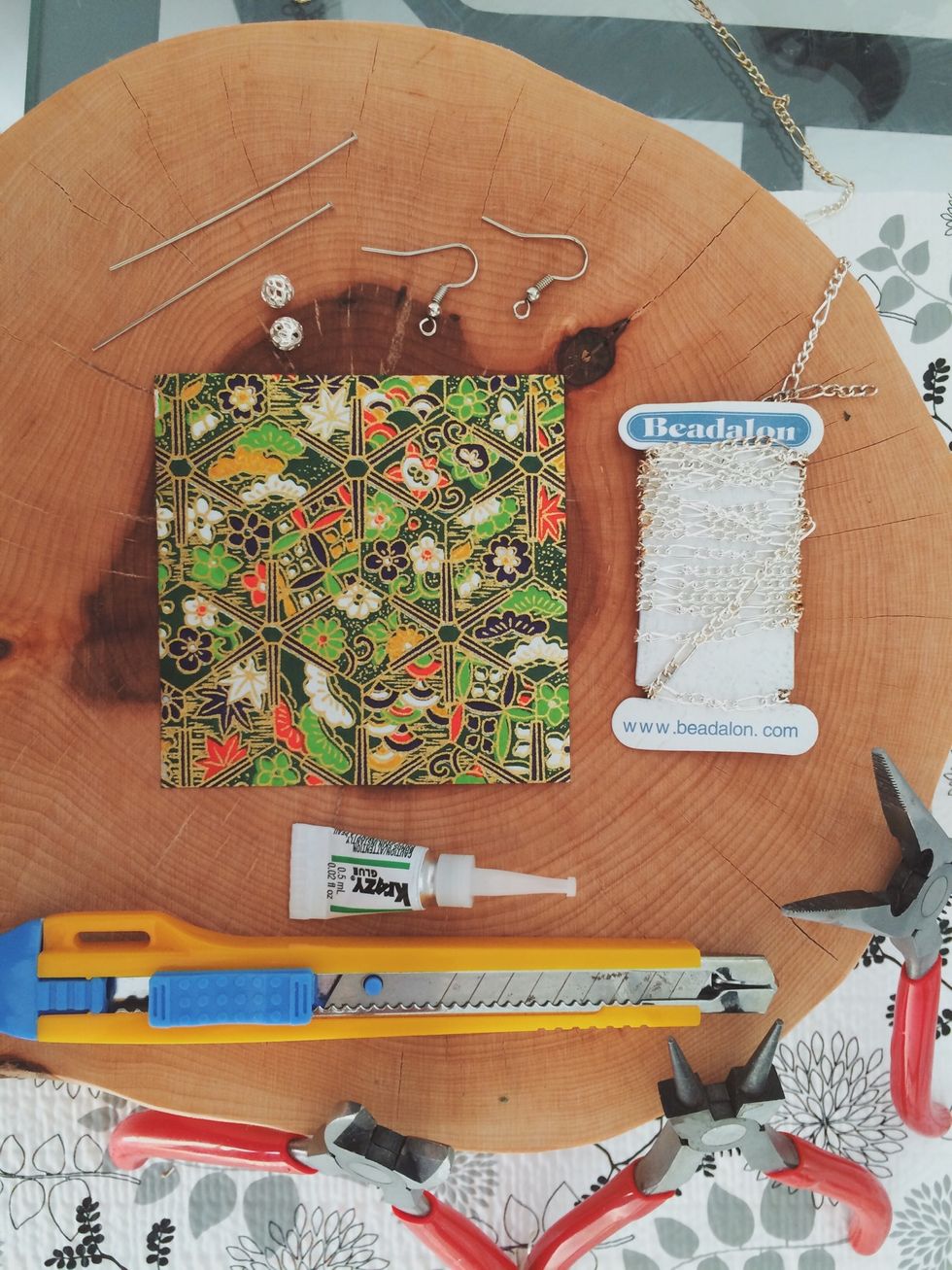 You can find Chiyogami paper like this one at art stores or on Amazon. They usually come in packs of 10 with different designs.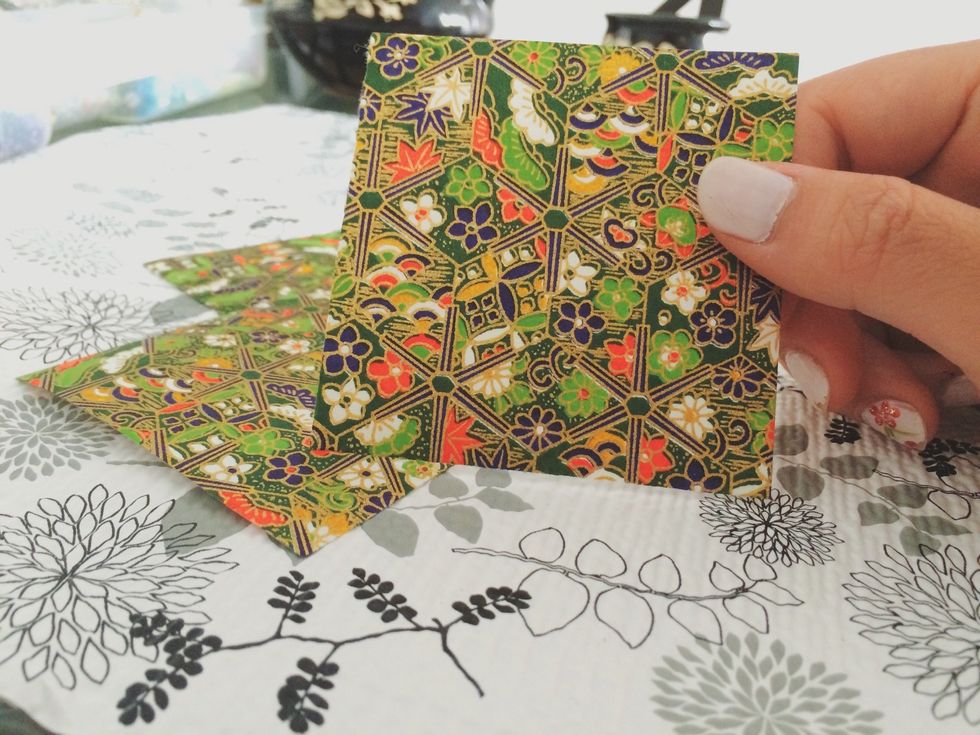 Fold and cut the paper into quarters so that 1 square measures about 2" x 2" and makes one set of earrings. Of course you can adjust this size depending on your tastes.
Fold the square diagonally and cut. You now have 2 identical triangles.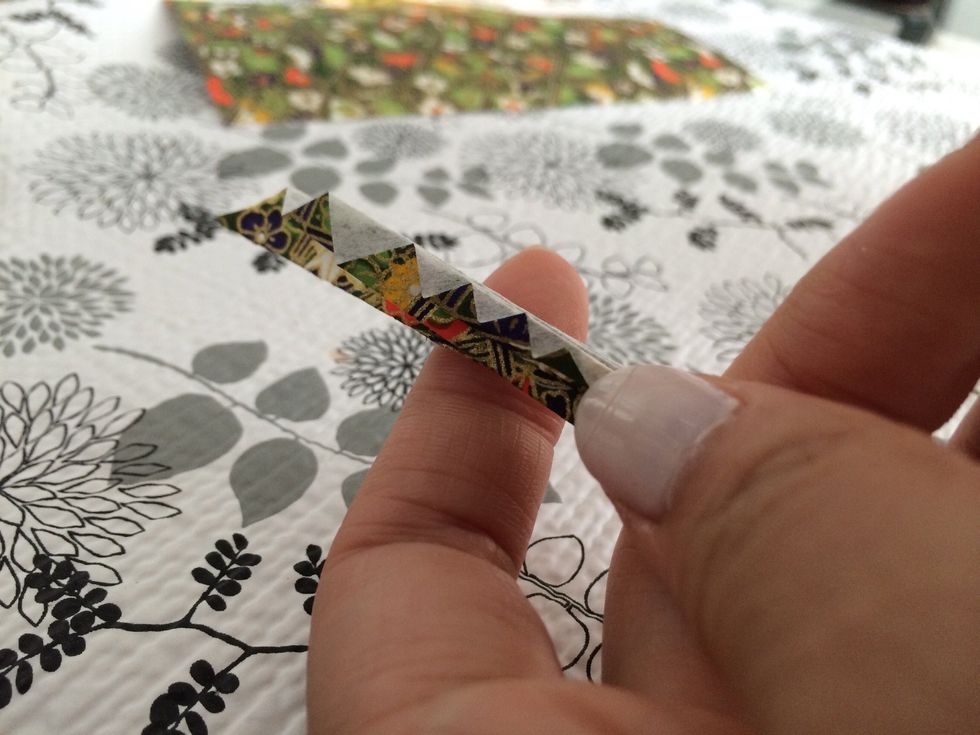 Using ceases as guidelines, fold the triangle into itself like an accordion. I like to start from the tip and divide an existing crease into two folds. This way you'll end up with 16 folds per leaf.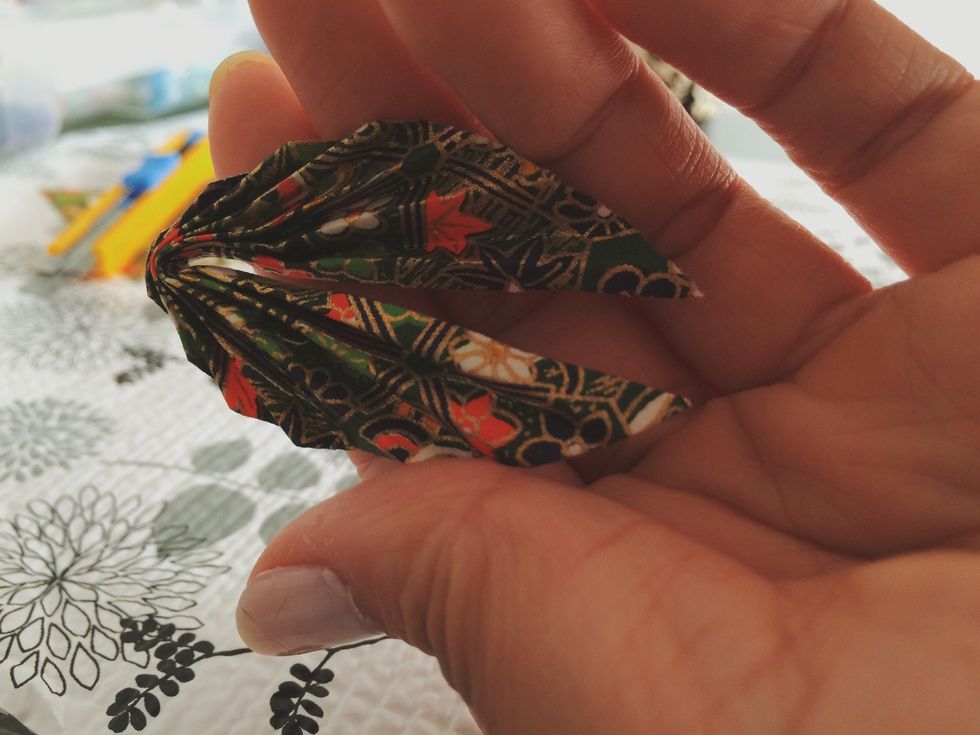 Gently fold the leaf in half, making sure that the two tips converge evenly.
Hoop an eye pin around the base of the leaf. I used a head pin and made a simple loop because I didn't have eye pins.
If you are not sure how to make loops on a pin, Google "simple wire loop". This useful skill allows you to make and fix jewelry beyond this tutorial.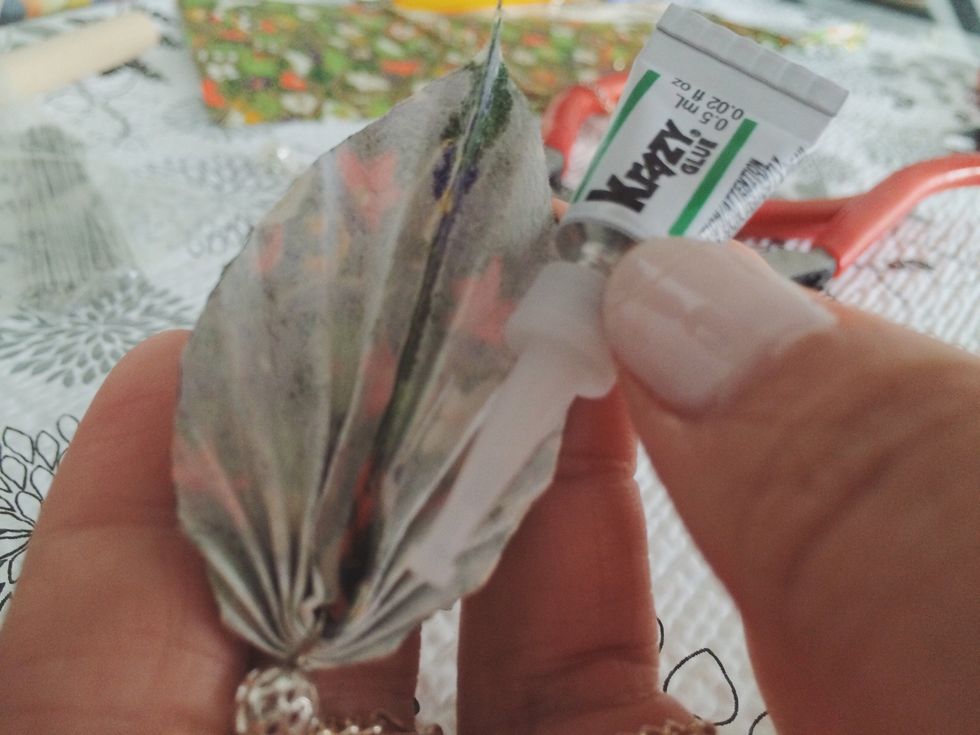 Carefully superglue the two sides of the leaf together by applying a strip of glue on the outermost crease. Tip: I use the flat plier to clamp the two sides together to avoid gluing my fingers.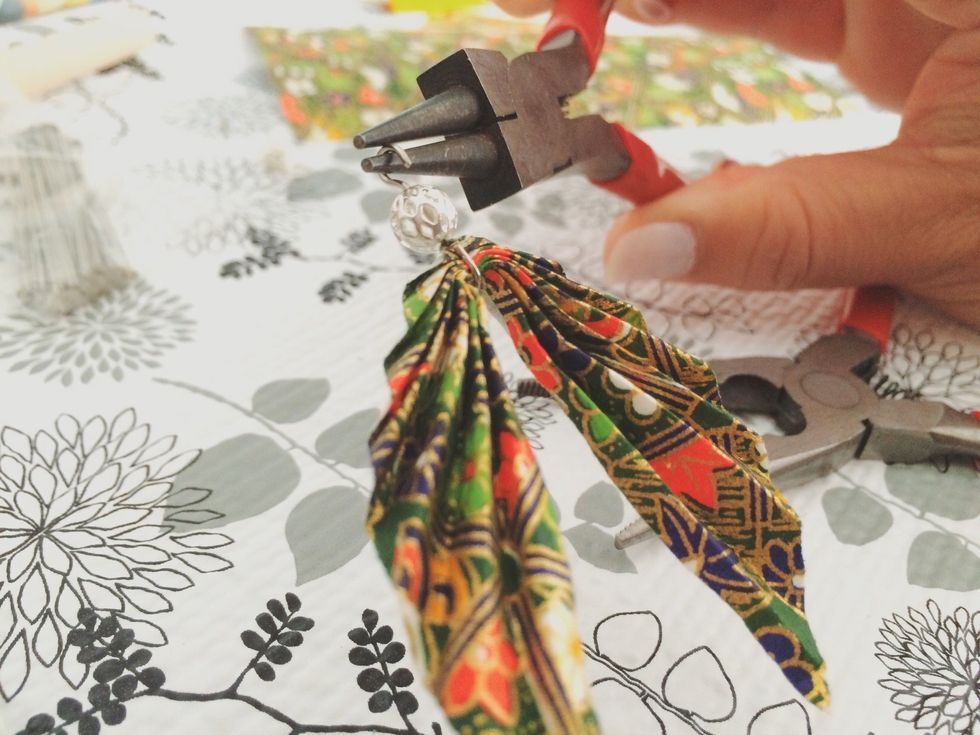 Attach a bead and make a loop on top. Chop off the excess wire with a wire cutter.
Using a wire cutter, cut a piece off the metal chain at a desired length. I kept mine at half an inch.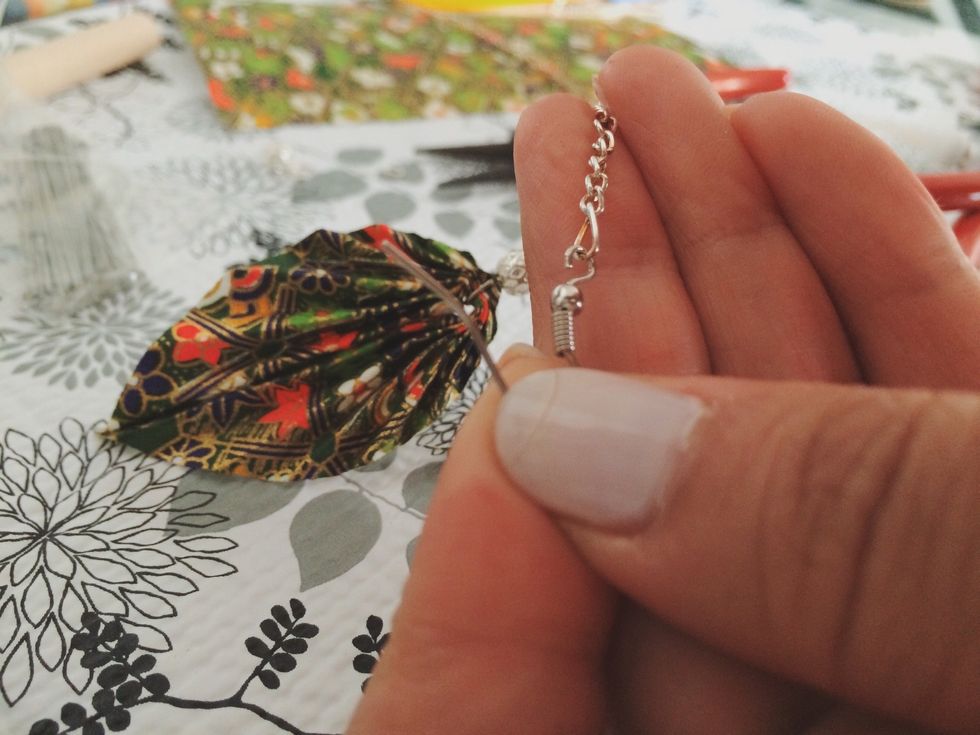 Using pliers, attach the loop you just made to the metal chain and attach the earring loop to the other end.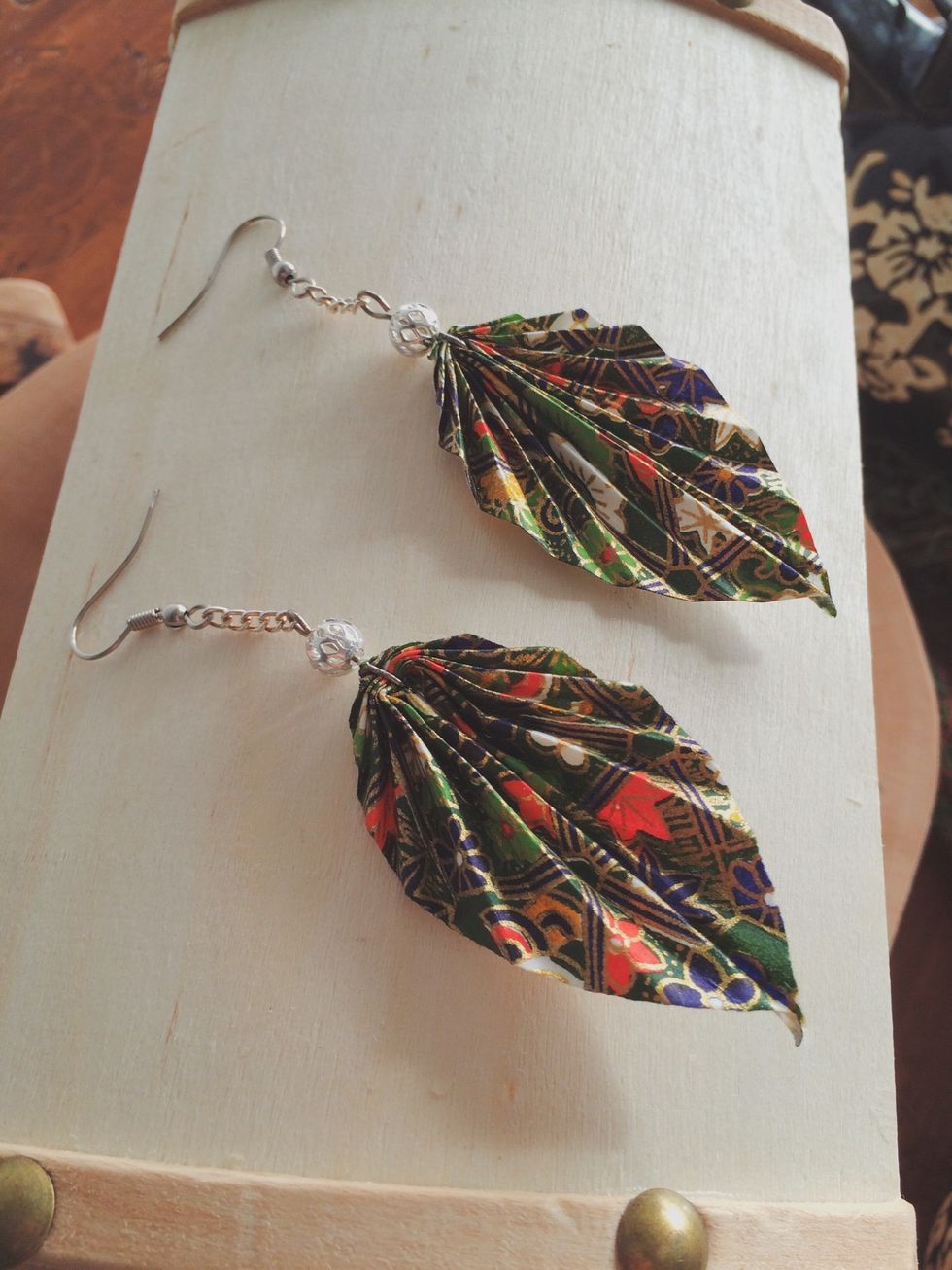 Voilà! Now make another earring with the other triangle. Marvel at your masterpiece and take selfies.
2.0in Square origami paper
2.0 Earring hooks
2.0 Eye pins (head pins are fine too)
2.0 Matching beads
1.0 Thin metal chain
Jewlery piliers and wire cutter
Exacto knife
Superglue