How to make origami jewel pop!
This is my new favorite. I watched a youtube video by jan lascko. She shows how to make this classic, but hers pops! Fun!
276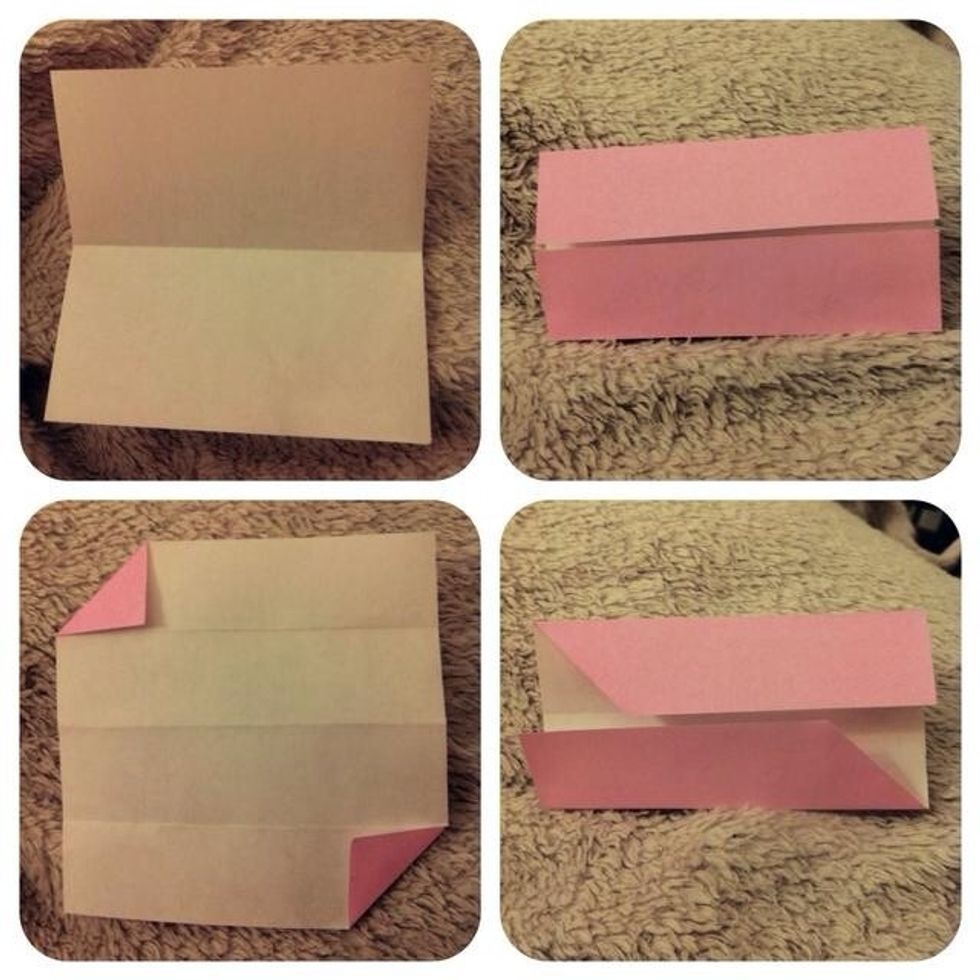 Fold in 1/2. Unfold. Fold top edge & bottom edge to center crease. Unfold. Fold top left corner & bottom right corner to 1st crease. Fold top & bottom edge back to center.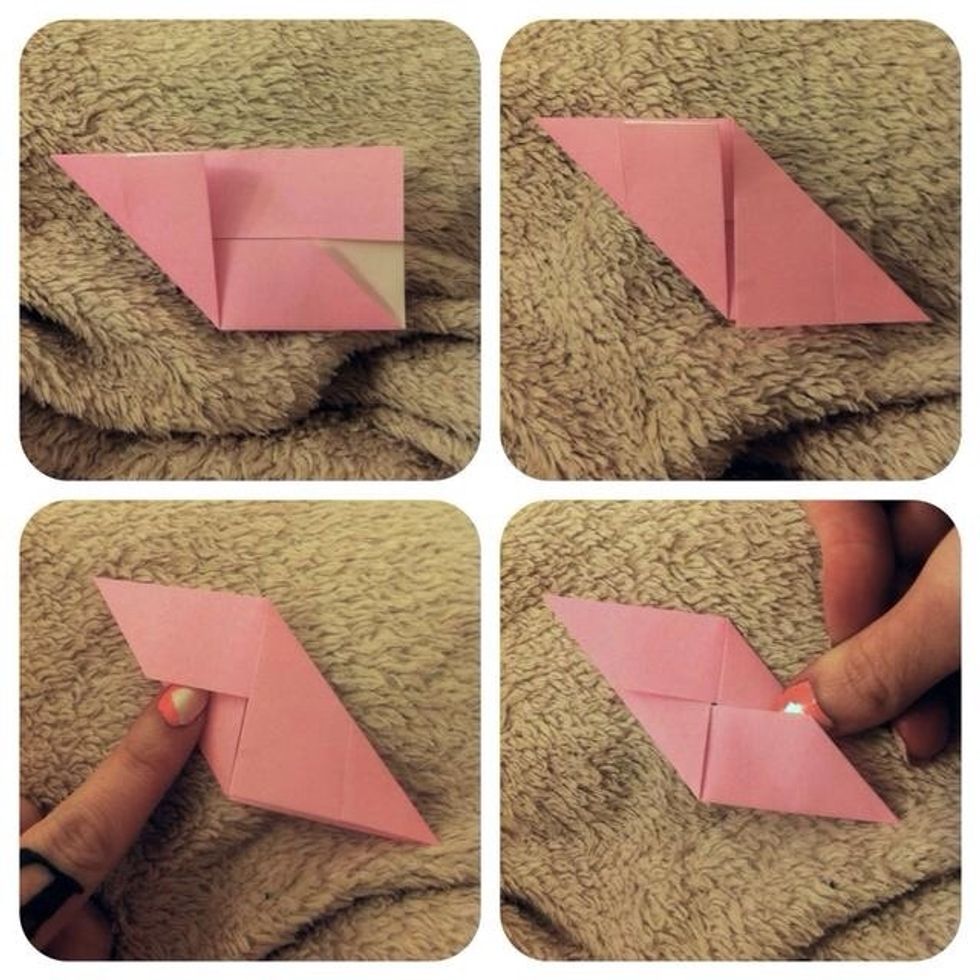 Fold bottom left corner up to top edge. Fold top right corner to bottom edge. On left side, open slightly to tuck under flap where my finger is. Repeat on right side, tucking where my thumb is.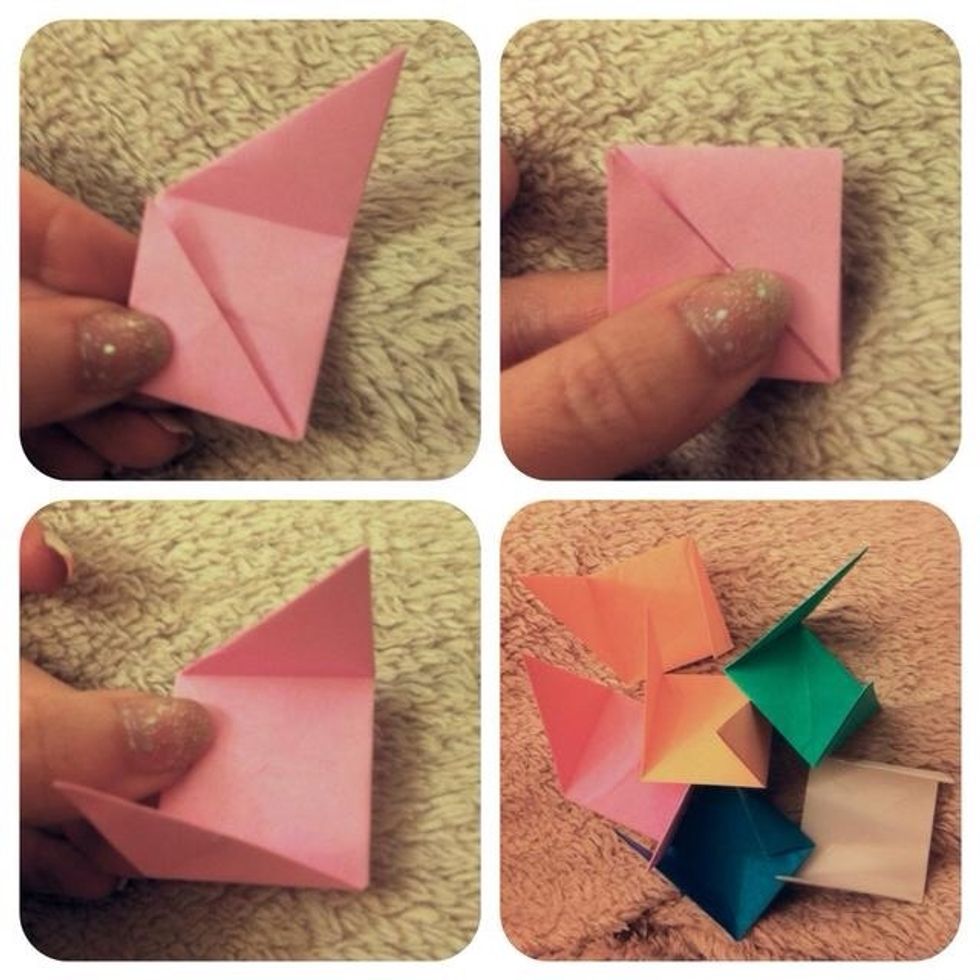 TURN OVER. Fold bottom up as shown. Fold top down as shown. Let those 2 folds come open. These are flaps u will use to tuck into pockets (pockets are on opposite side). Make THREE.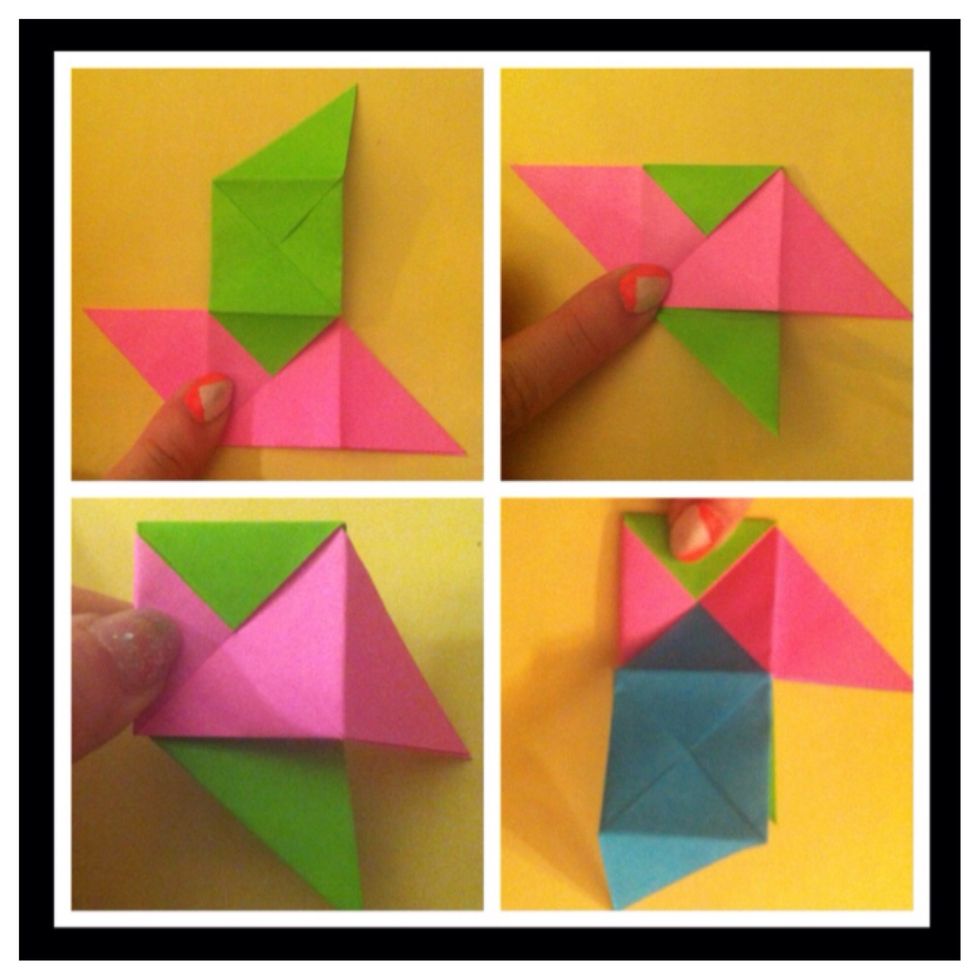 Follow pics very carefully. Green goes into pocket of pink--pic1. Fold green down behind pink--pic2. Tuck pink behind into green pocket--pic3. Add blue into pocket of pink--pic4.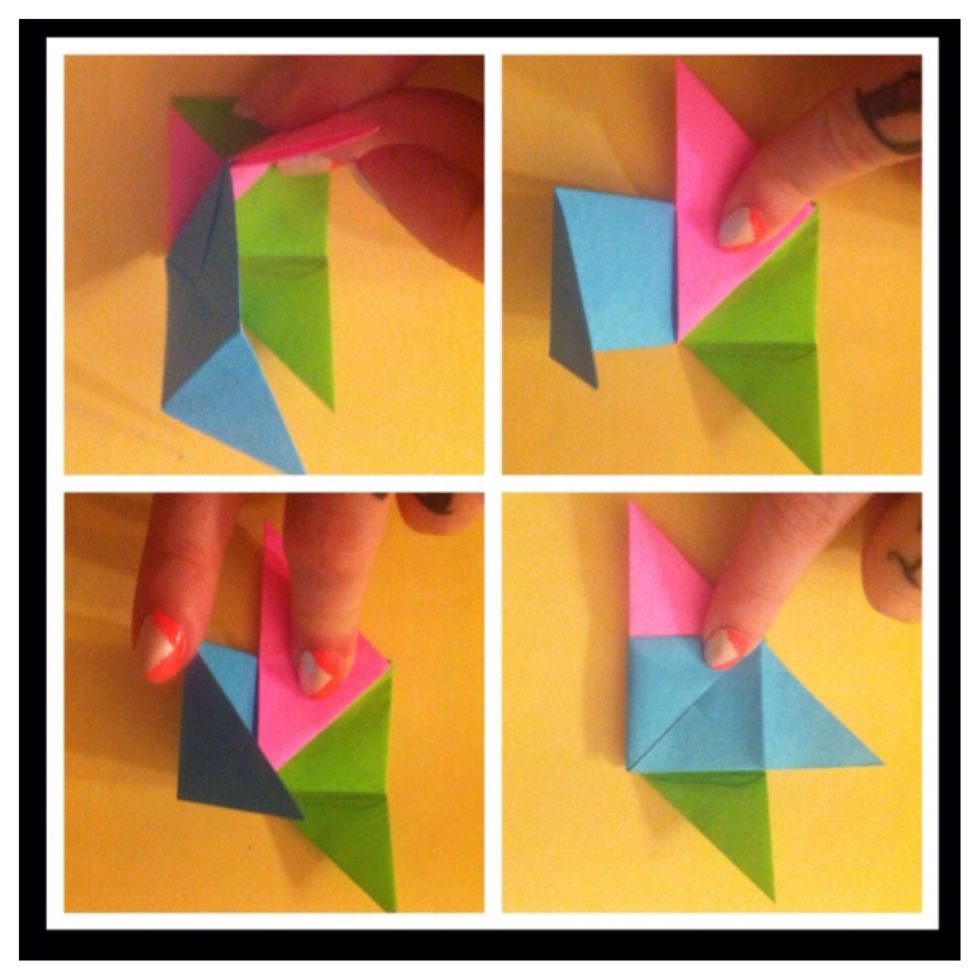 Lift up pink--pic1. Fold it up--pic2. Pick up blue--pic3. Fold over to right--pic4.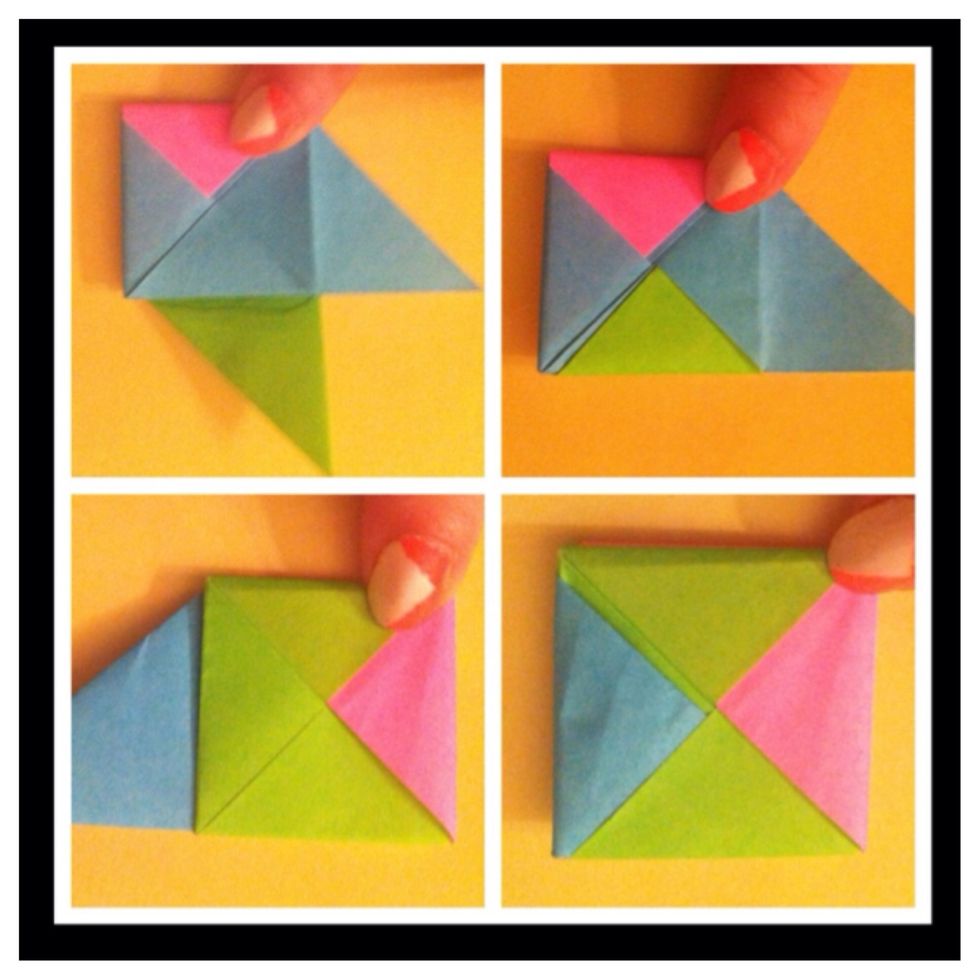 Tuck pink into blue pocket--pic1. Tuck green into blue pocket--pic2. Turn over--pic3. Tuck blue into green pocket--pic4. Done w/ folding. Notice it is flat, so u can stick it in ur pocket & take w/ u!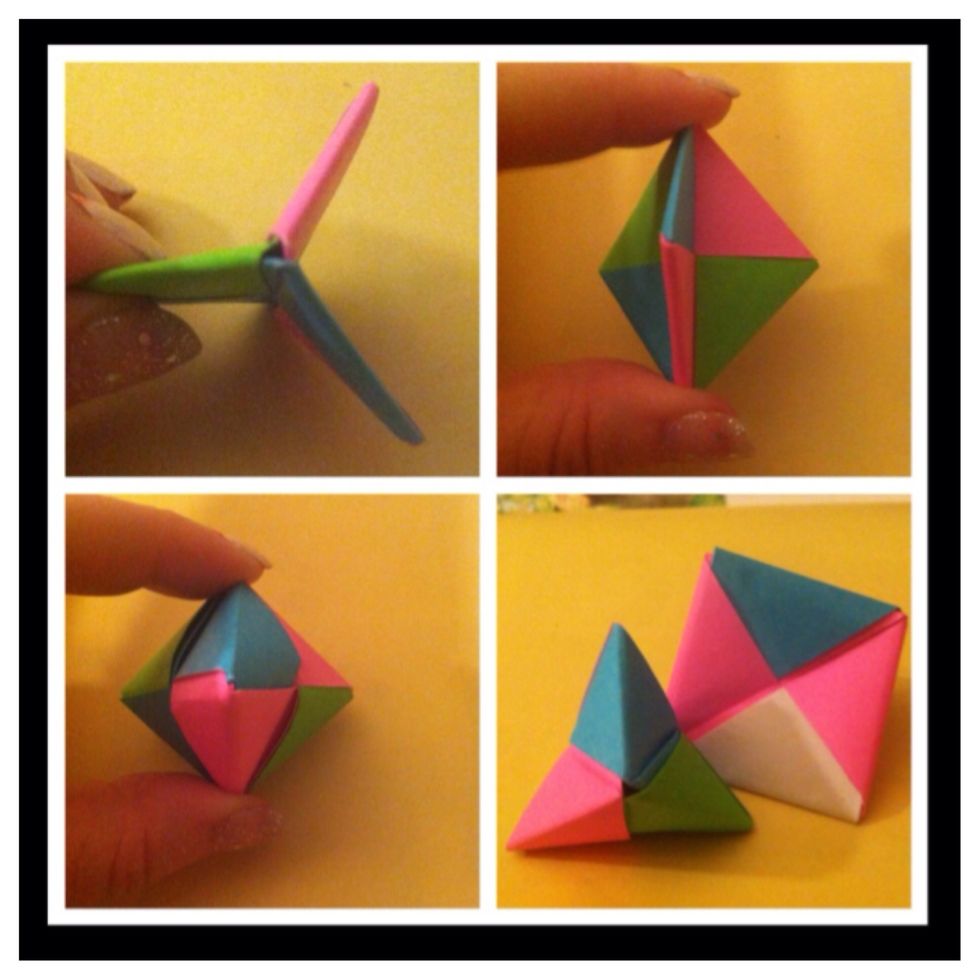 Open it up like in pic1. Hold it as shown in pic2. Pinch ur finger & thumb together...it will pop open like in pic3! Cool. U can make it flat & pop it back open over 'n over! So nifty!
Ellie Kneeland
ℓᎥƘƎ ᗩИ ⚙C̤̈✞⚙ƤυƧ ⚙И Я⚙ℓℓƎЯ ƧƘᗩ✞ƎƧ\nThese are not my designs; I'm just trying to keep origami alive. Please enjoy & pass along what you learn. ?ellie