This is the tastiest green garlic pesto east of Jupiter. Easy to make from scratch and sooo good for you (although it might be temporarily bad on the breath). A spring favorite here at Tyrant Farms.
5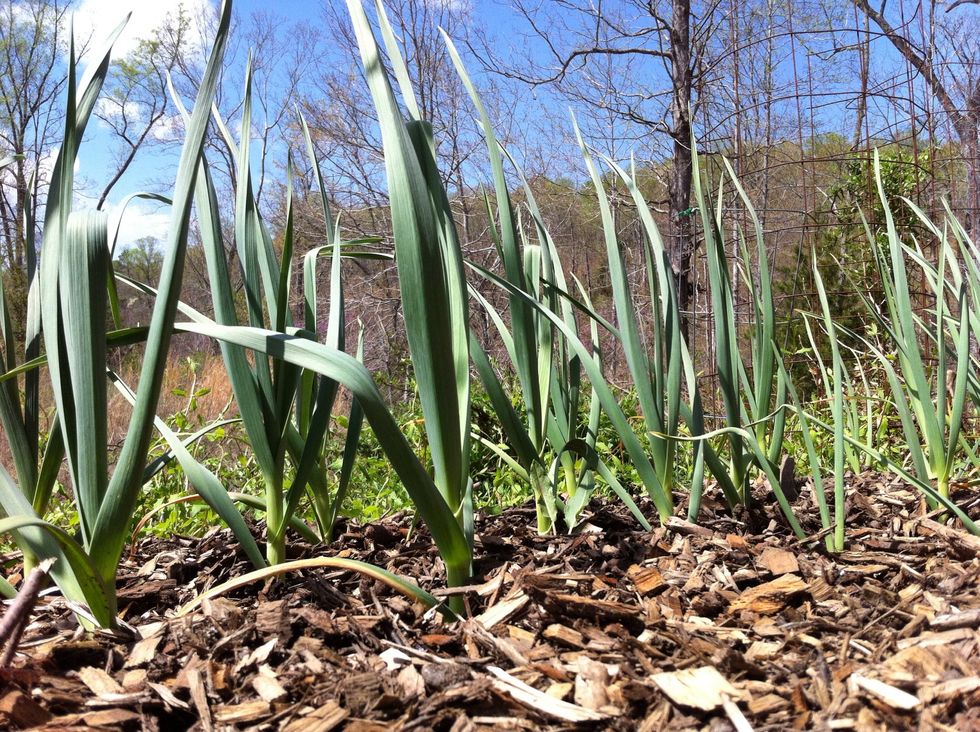 Grow your own organic, heirloom hard-necked garlic from cloves or bulbils OR get from local farmer's market. Best when young & tender before it's bulbs have fully formed. Garlic scapes are fine too.
Gather all of your ingredients.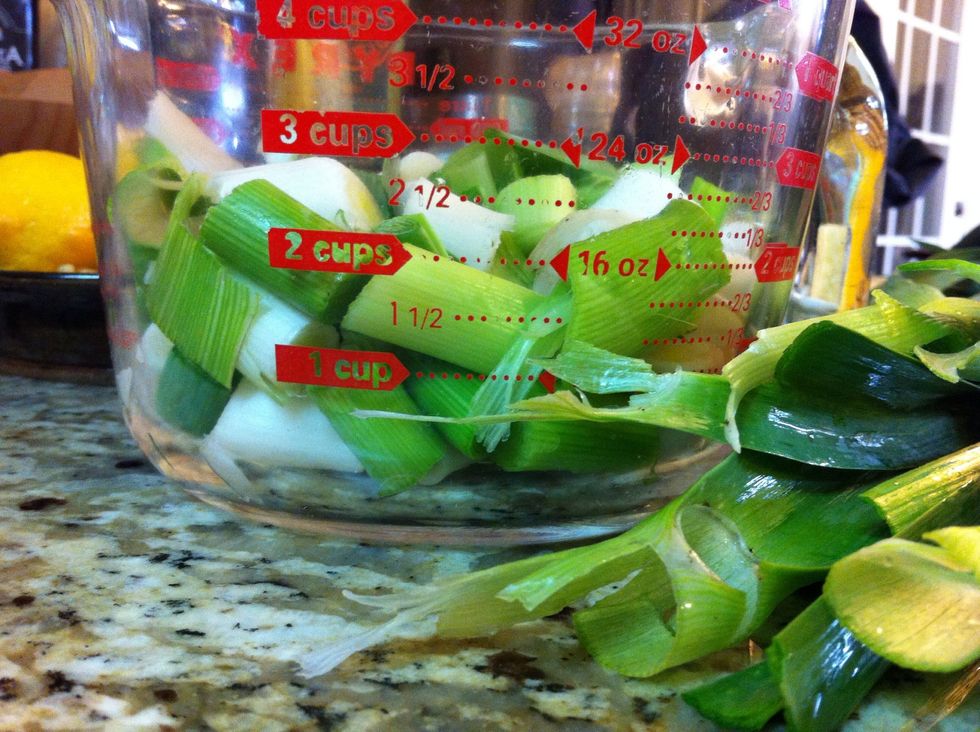 Cut your garlic into chunks 2" or smaller. Use the premature bulbs and dense stems. Set aside the tough leaf tips for a different dish (they're not ideal for this recipe).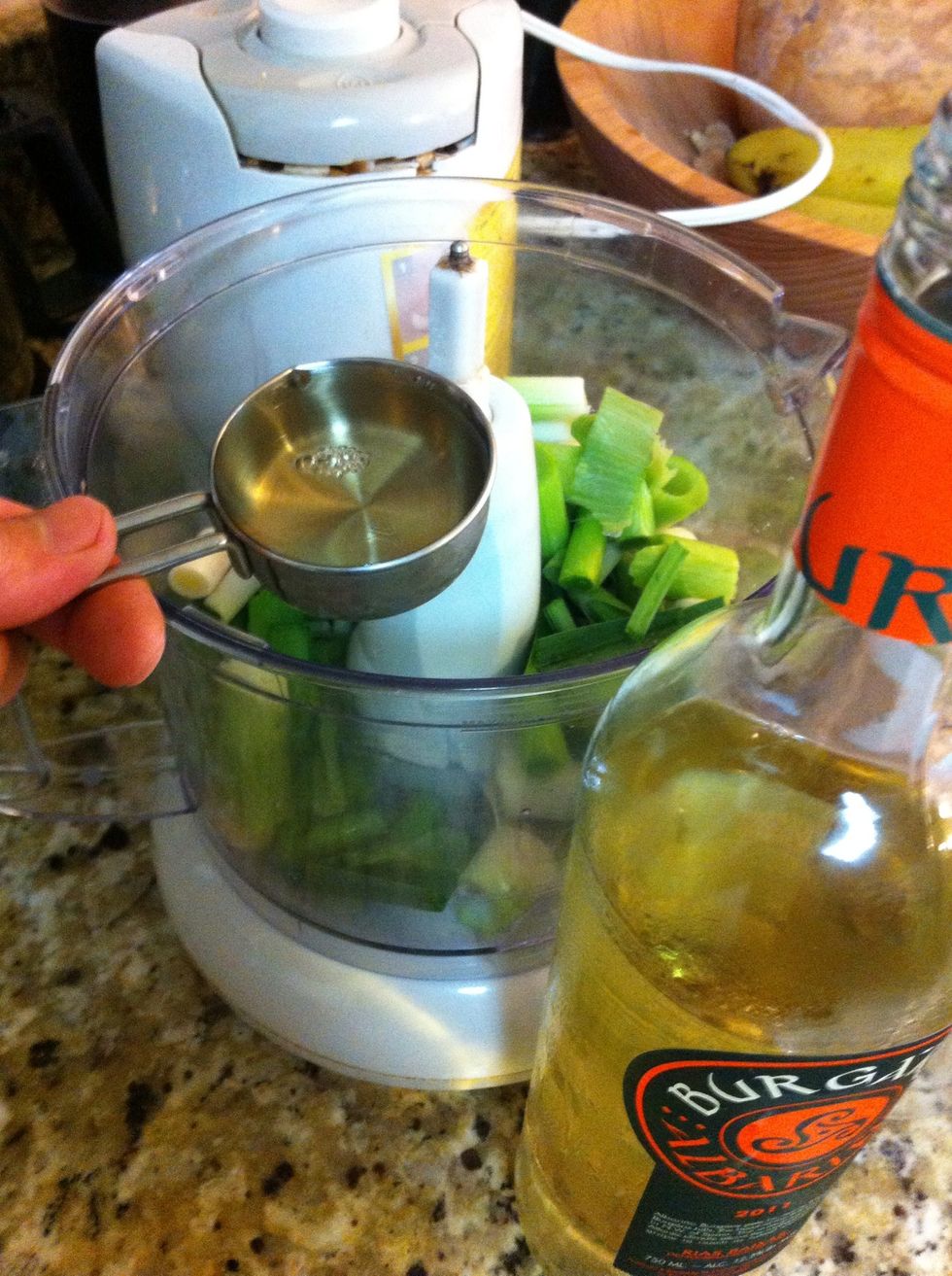 Add 1/4 cup white wine, 1/4 cup extra virgin olive oil, 1/4 cup water to the garlic in the blender. Don't blend just yet...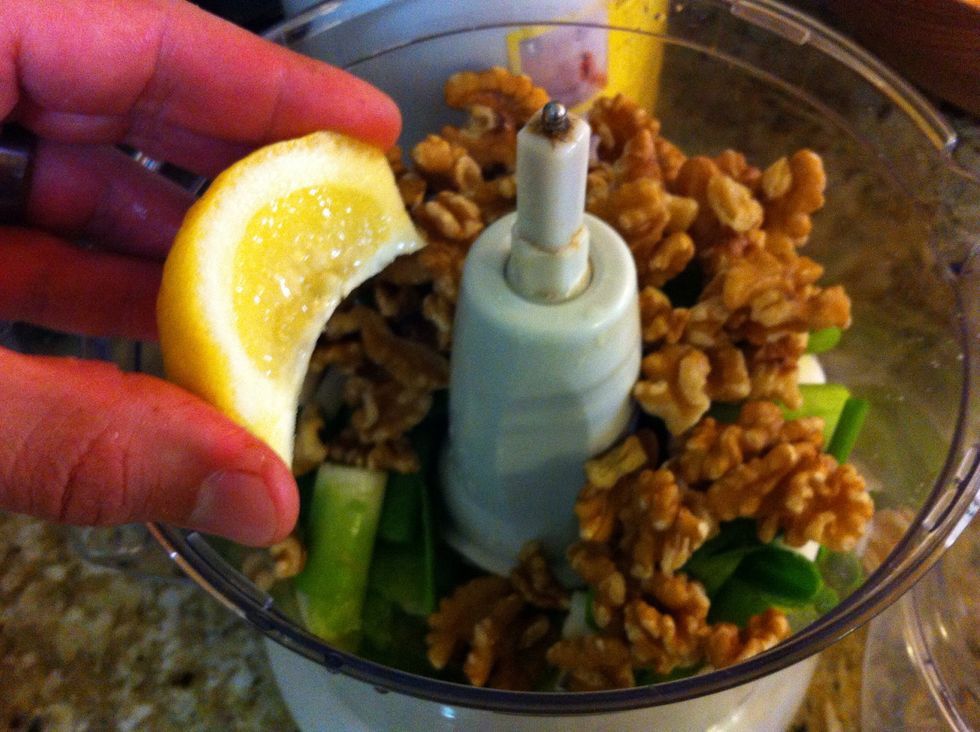 Add the walnuts and squeeze the lemon, removing lemon seeds as needed.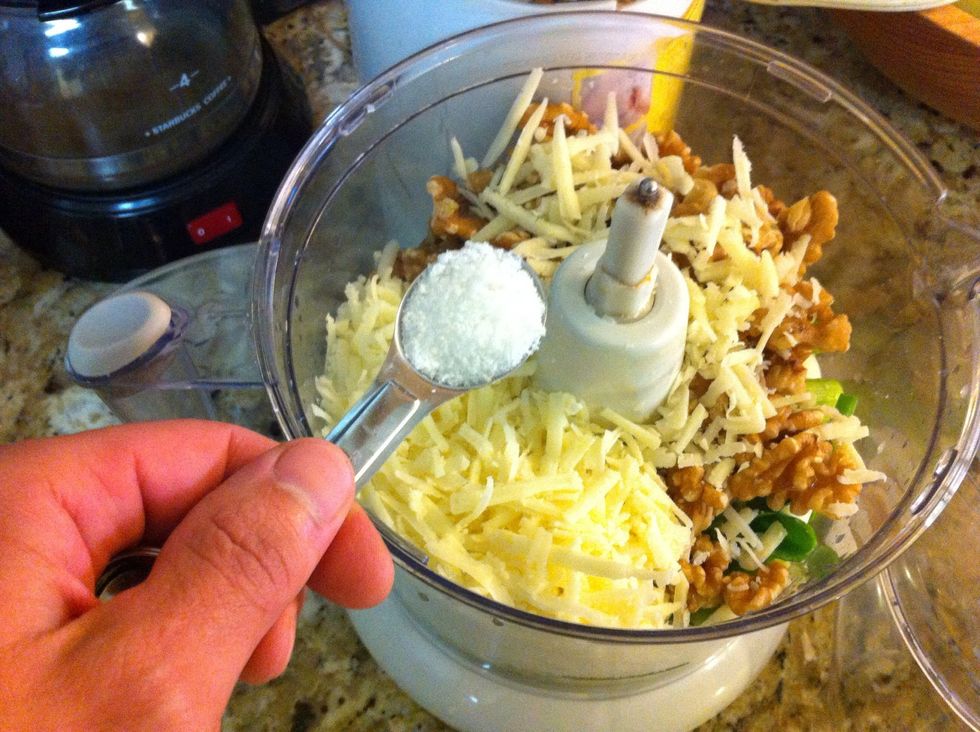 Add ~1 cup fresh-grated Parmesan cheese. We usually go a bit over because we love cheese. You can also use a good Romano cheese if you don't have access to Parm, but Parm is best. Add salt & pepper.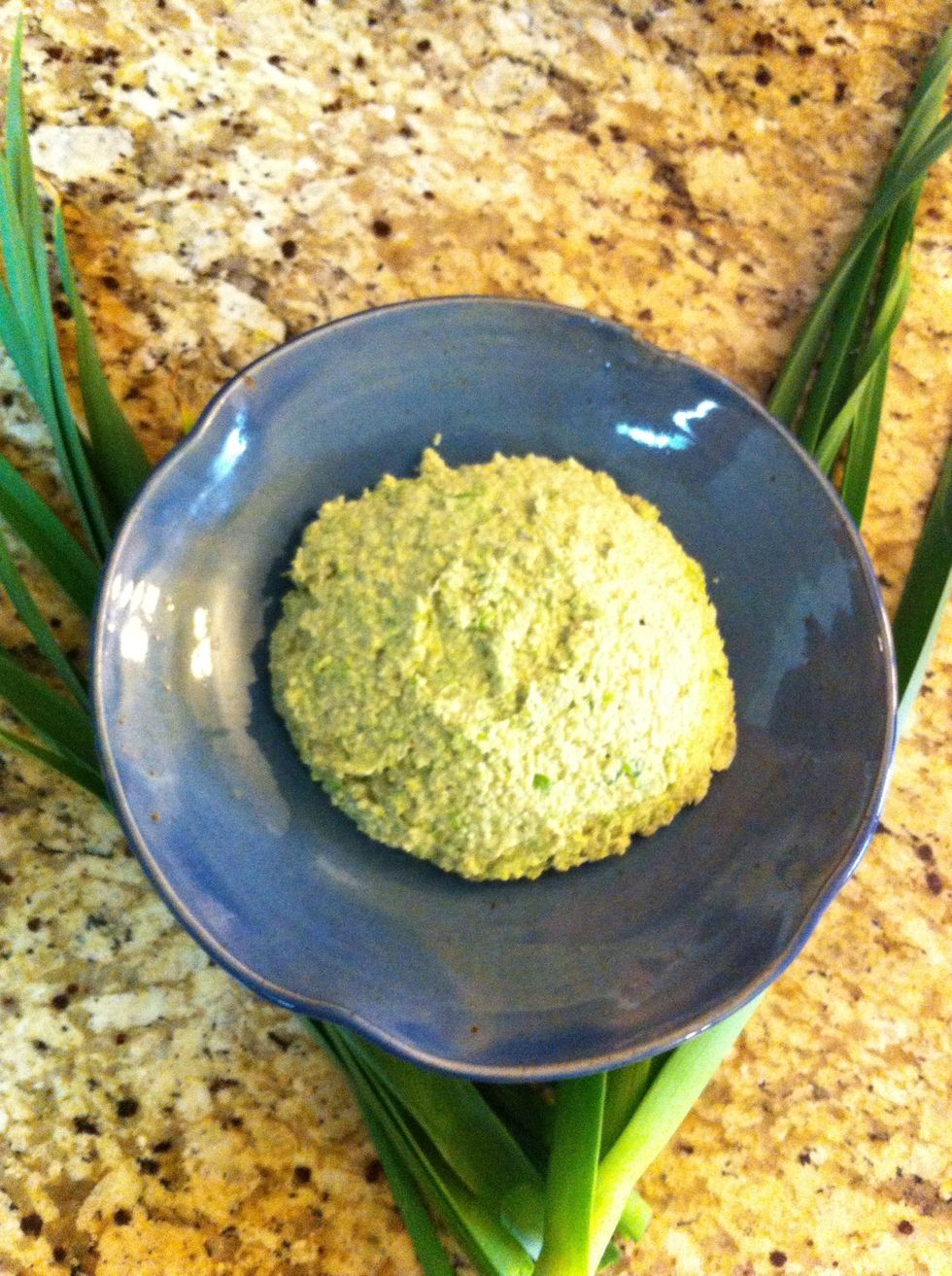 Blend all ingredients until creamy and smooth throughout. Taste to make sure you like it and add more of any needed individual ingredients until it's pesto perfecto!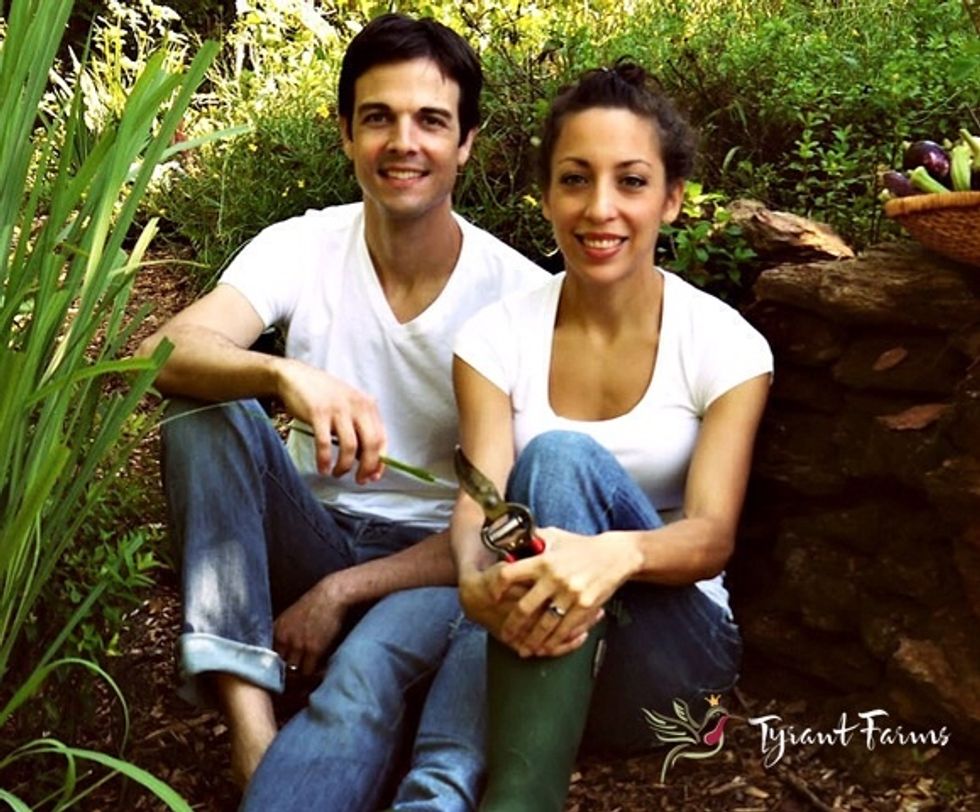 We hope you enjoyed this recipe & scared away the vampires! If you want to learn more about turning your yard into a beautiful, organic edible landscspe, come on over to www.TyrantFarms.com. Thanks!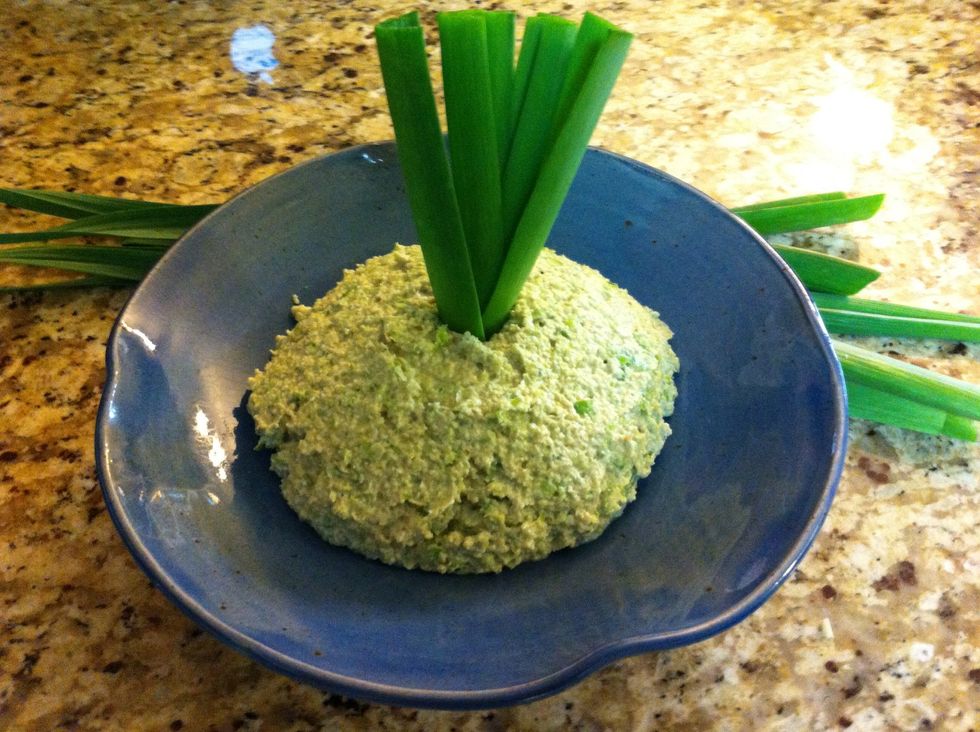 Oh, add half of a garlic plant into the final batch to impress onlookers and/or SnapGuiders. Eat by the spoonful, as a dip, or in pasta - there is no wrong way. *Warning: Not great for first dates.
Food processor
2.0c Young heirloom hard-necked green garlic plants
0.0c White wine (we used an Albariño)
1.0c Parmesan cheese (local organic)
0.0c Organic extra virgin olive oil
1.0 Fresh squeezed lemon
1.0c Walnuts (or pine nuts)
0.0c Water
1.0tsp Sea salt
0.0tsp Fresh ground black pepper
Aaron Von Frank
We love growing, eating and sharing home-grown organic food + helping other people do the same. Come on over! www.TyrantFarms.com
Greenville, South Carolina