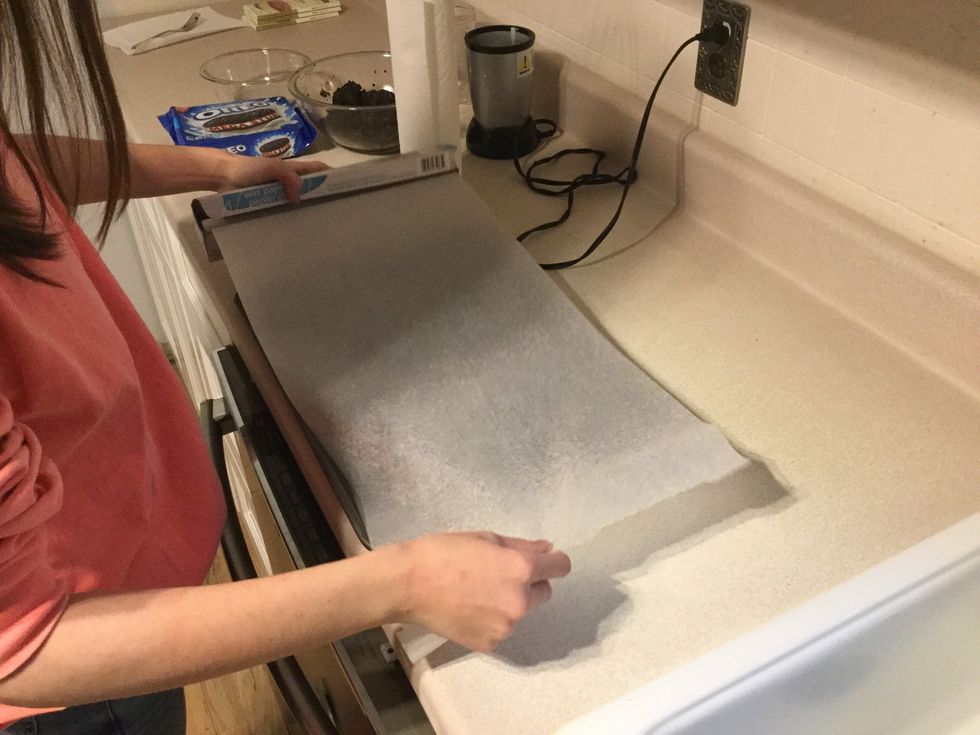 Now you want to put wax paper on the cookie sheet.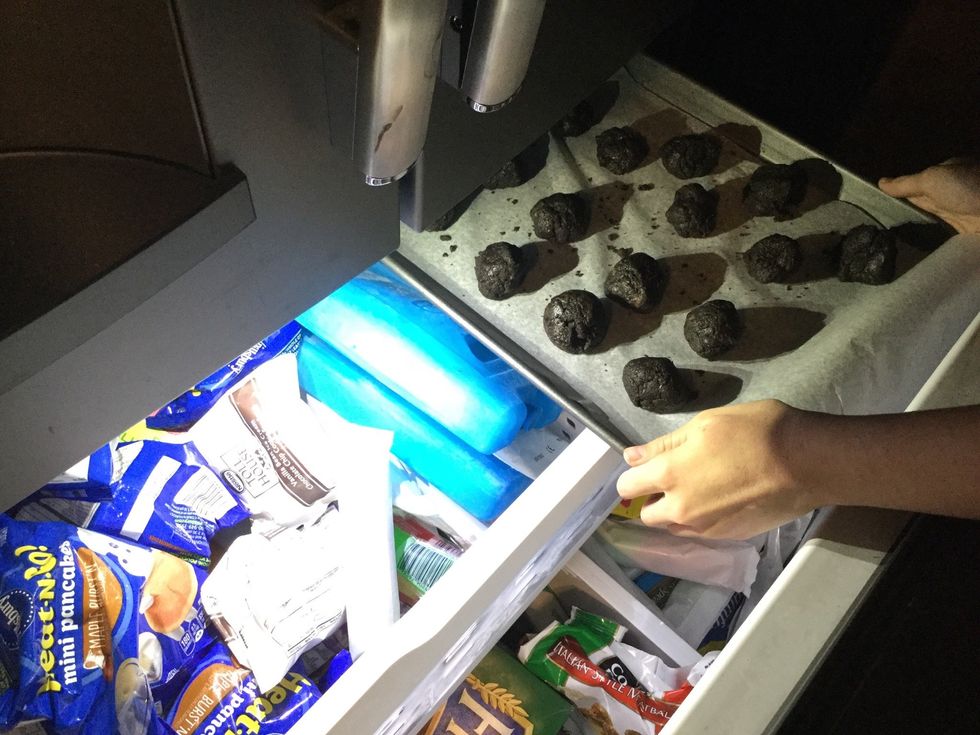 Now you want to put them in the freezer.
Once you put it in the freezer you want to set your timer for 30 minutes.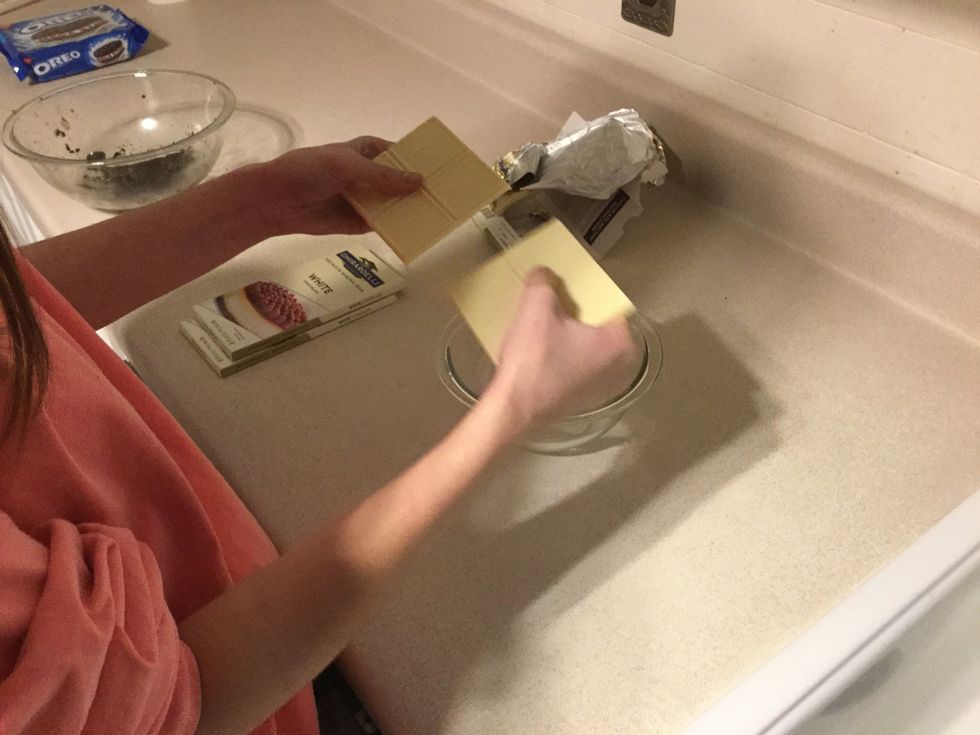 Then you want to break the chocolate into singles and put it into the small mixing bowl. After that you put it in the microwave for two minutes.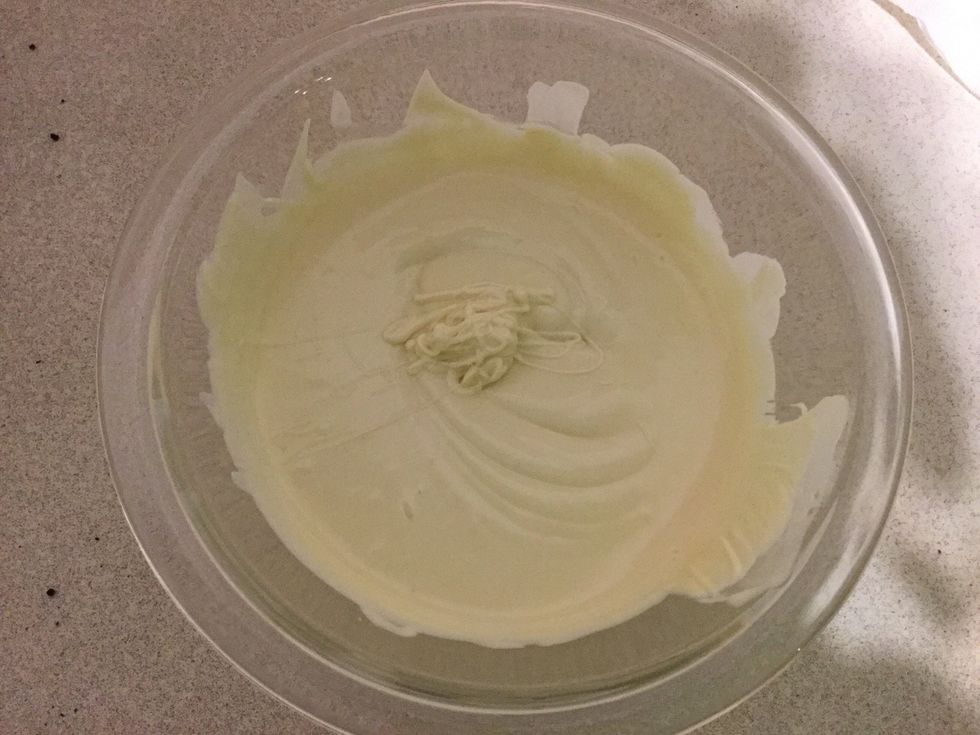 Once it's done in the microwave you want to use a fork to mix all of it around and make sure it's all melted.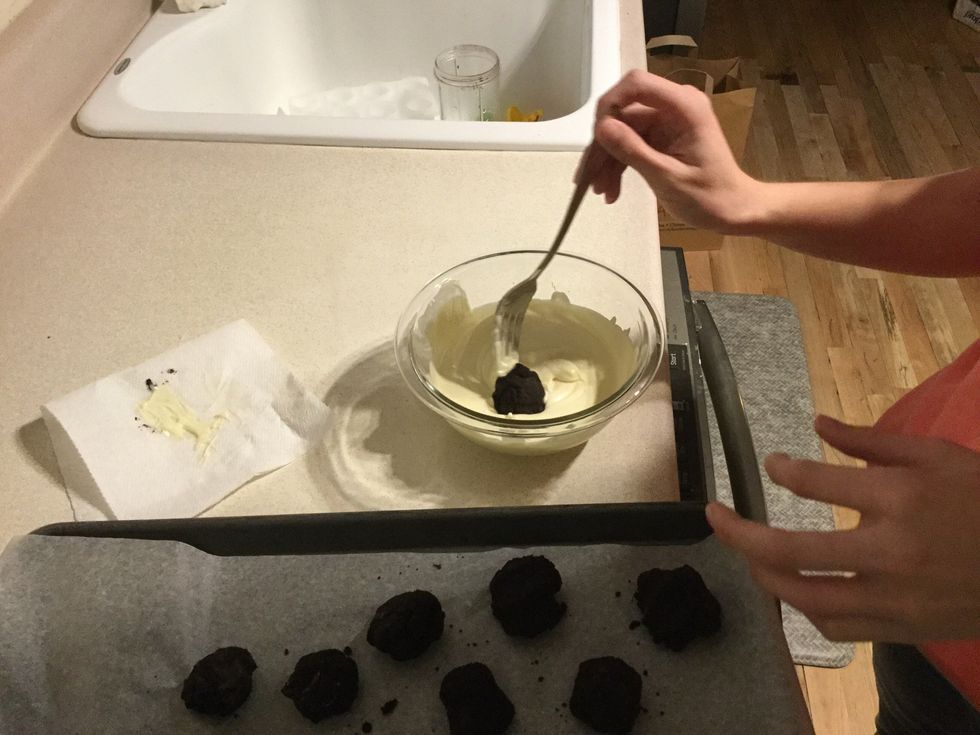 Now you want to cover all the Oreo balls in white chocolate.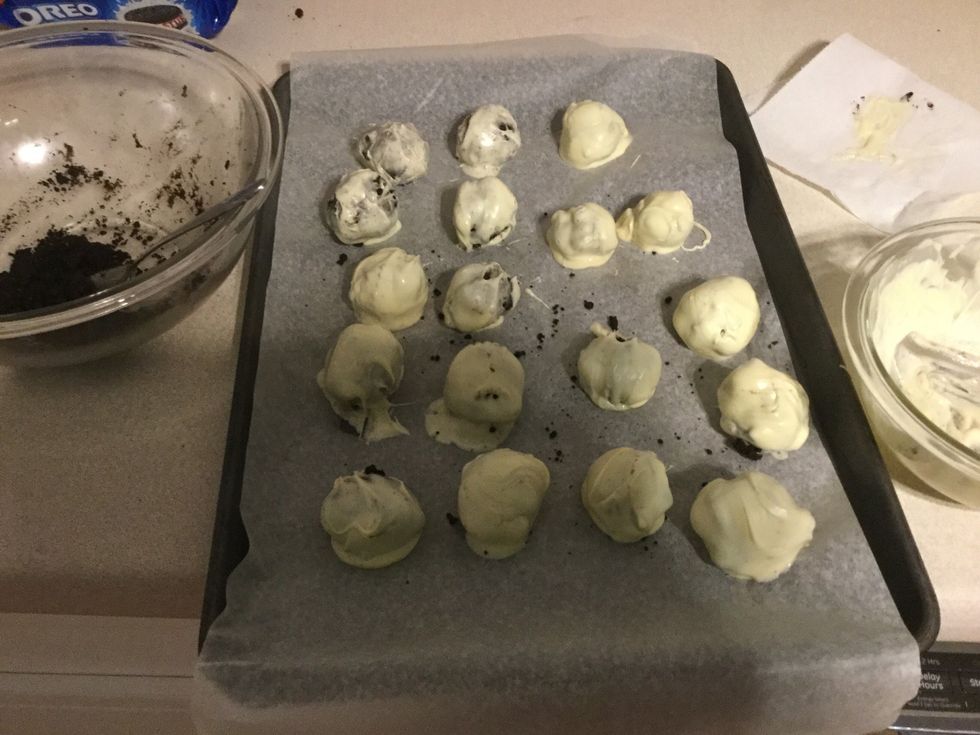 Once you have them dipped in chocolate. You then want to sprinkle Oreo crumbs on top.
Thank You! Enjoy!
1.0 Pack of mega stuff oreos
1.0 Pack of regular oreos
12.0oz Premium baking bars (white chocolate)
8.0oz Philadelphia cream cheese
Magic bullet
Large mixing bowl
Small mixing bowl
1.0 Cookie sheet
Wax paper (enough to cover the whole cookie sheet)
1.0 Fork
1.0 Tablespoon