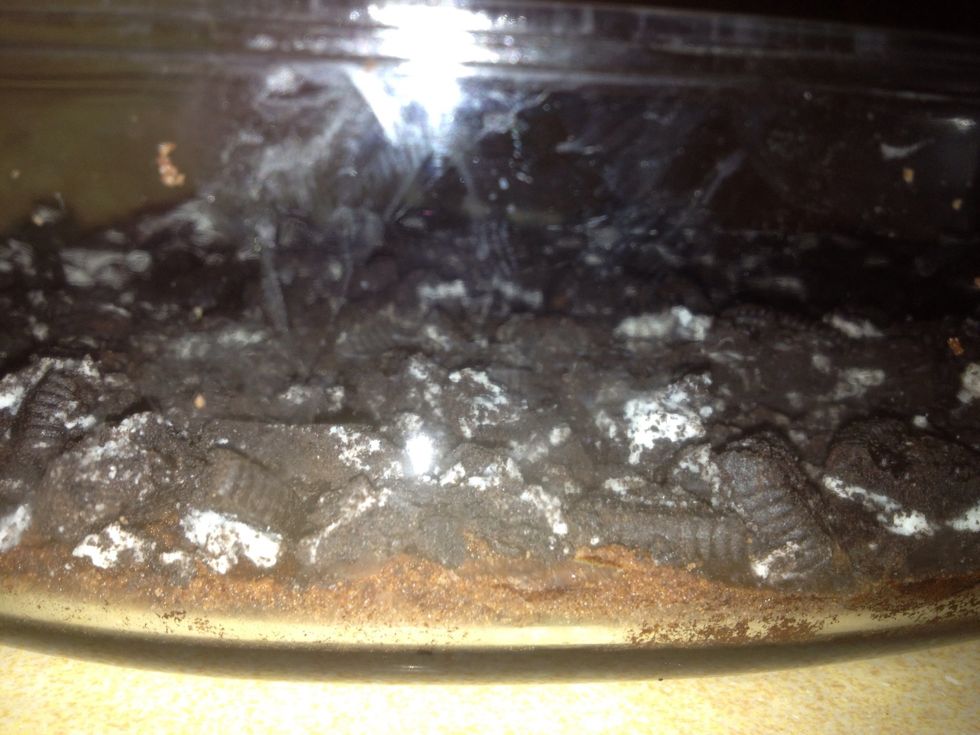 Line a triffle bowl or any deep cake pan with the chocolate pound cake. Then roughly crush 24 oreos (or more depending on the size of the pan). Spread the cookies over the cake.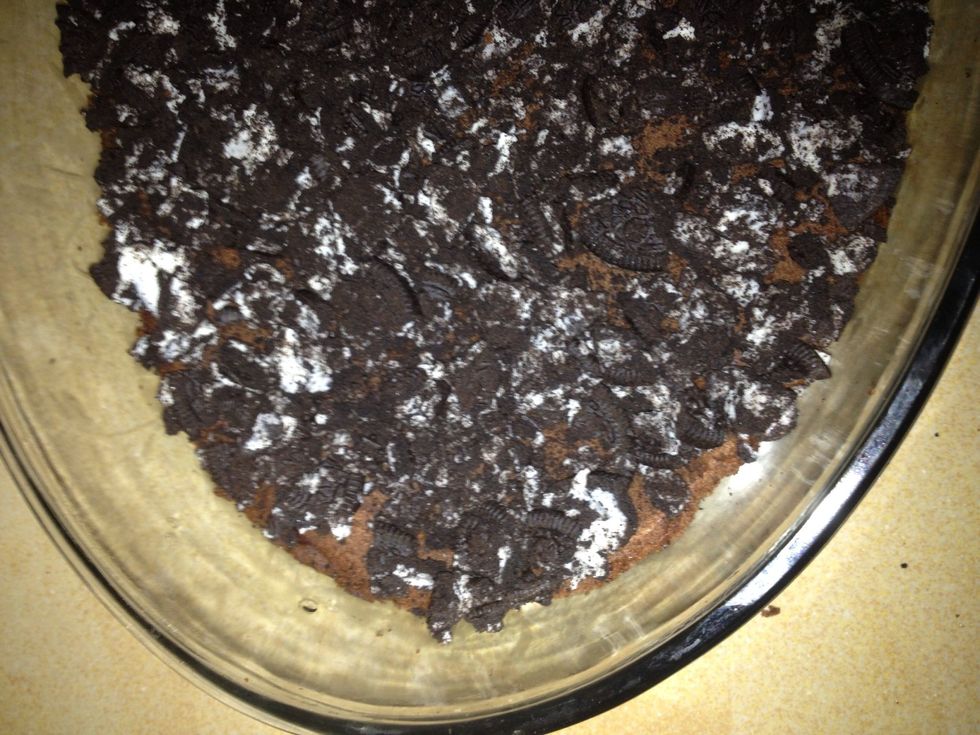 Step 1 at another angle.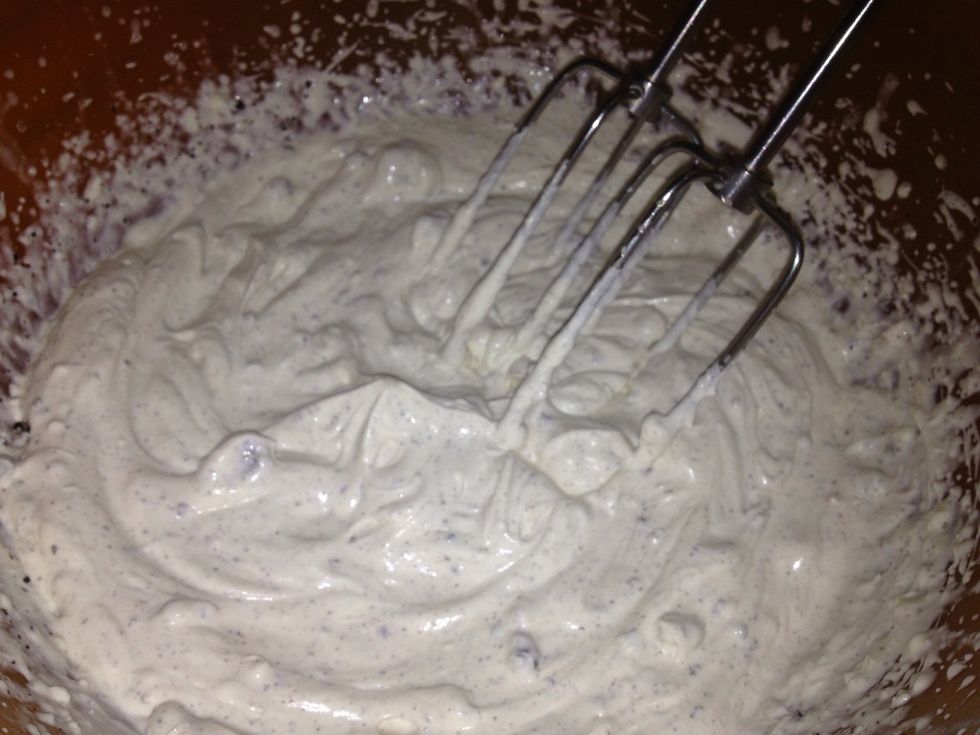 Mix 200ml of the whipping cream, the philadelphia cream cheese, vanilla extract and sugar until you get a thick, creamy consistancy. (Optional: add crushed oreos).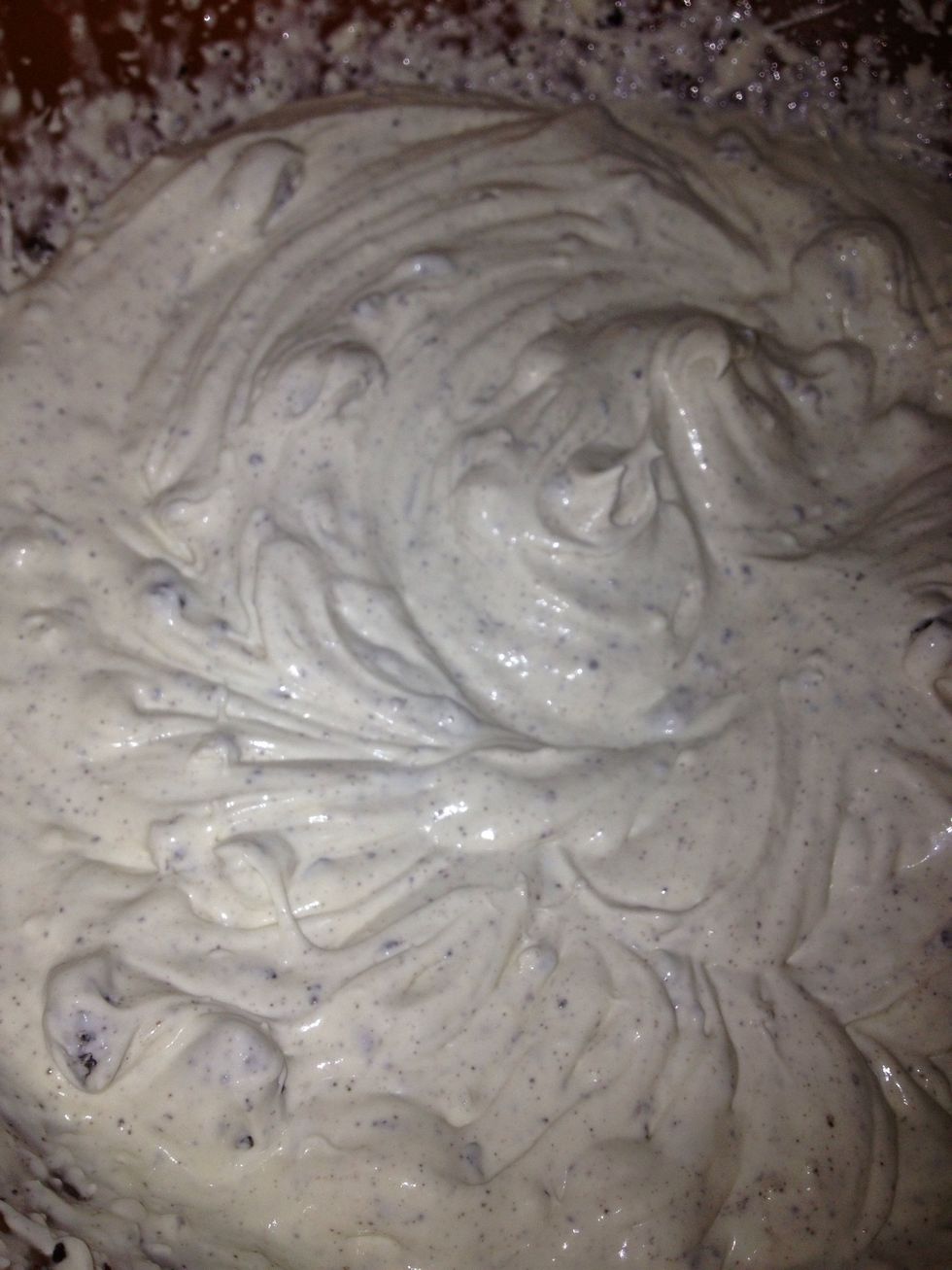 The consistancy you should get.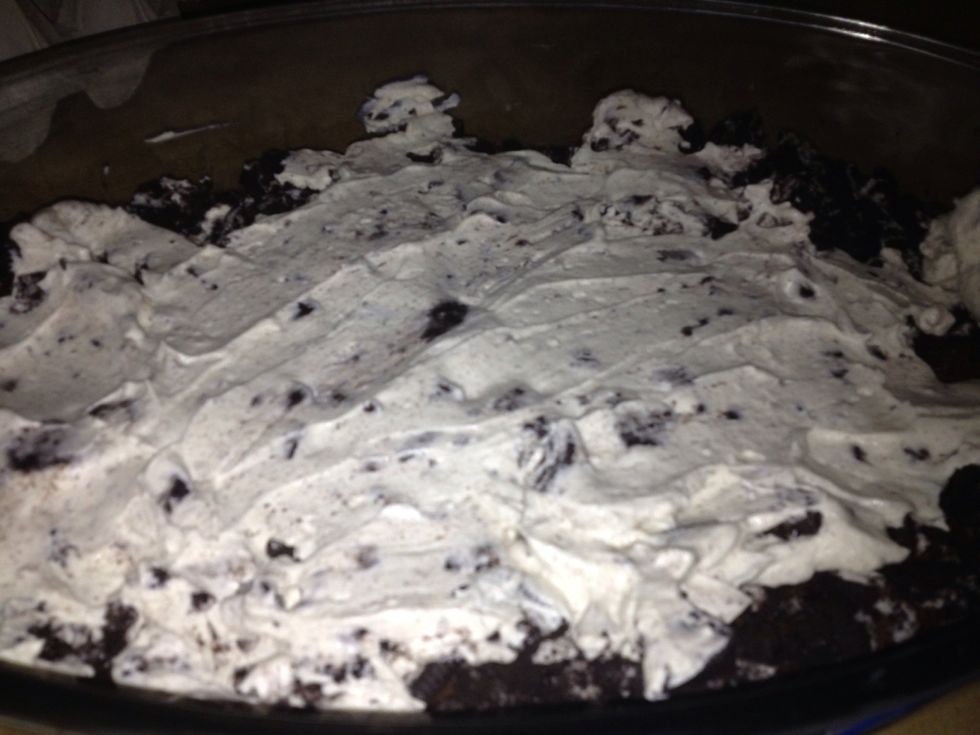 Spread the mixture carefully over the pound cake and oreos.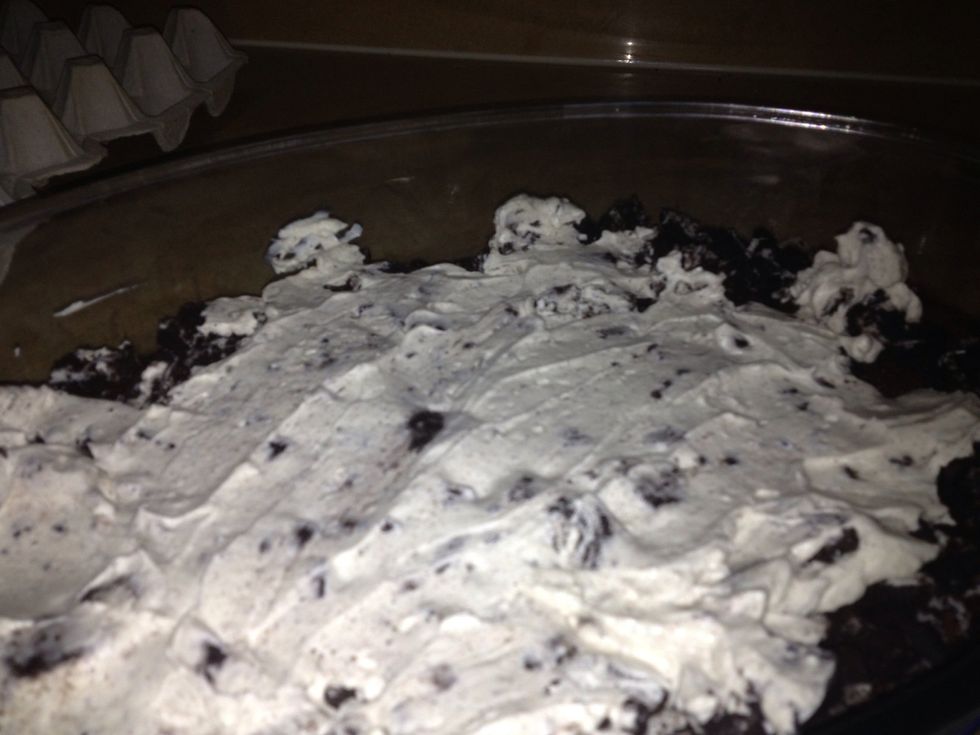 When the mixture is fully spread, even the surface with a spoon and then place the pan in the fridge.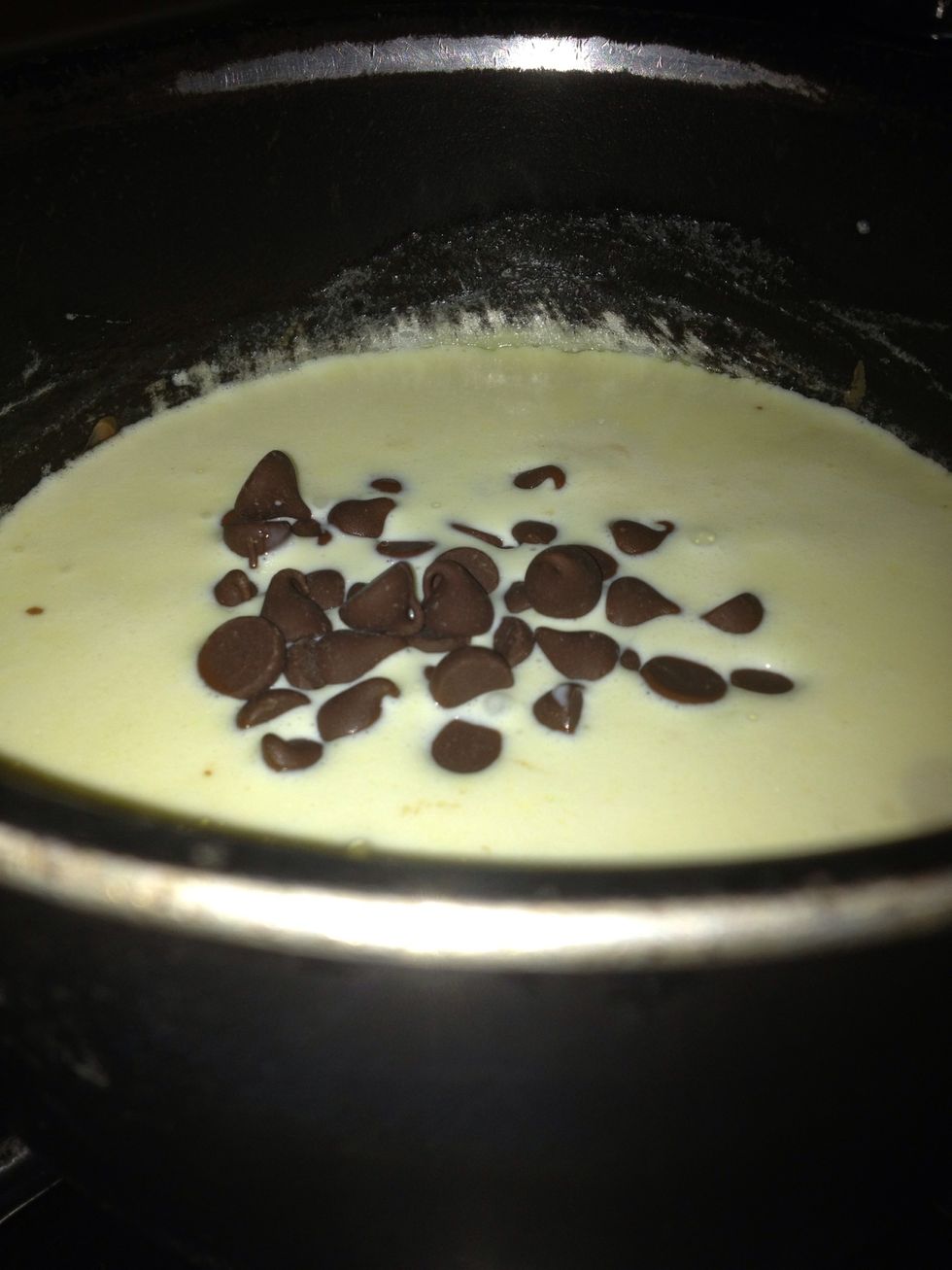 Heat up the remaining 200ml of whipping cream, and turn of the heat before it comes to a boil. Then add in the butter and chocolate (I used milk 250g milk chocolate and 50g dark chocolate).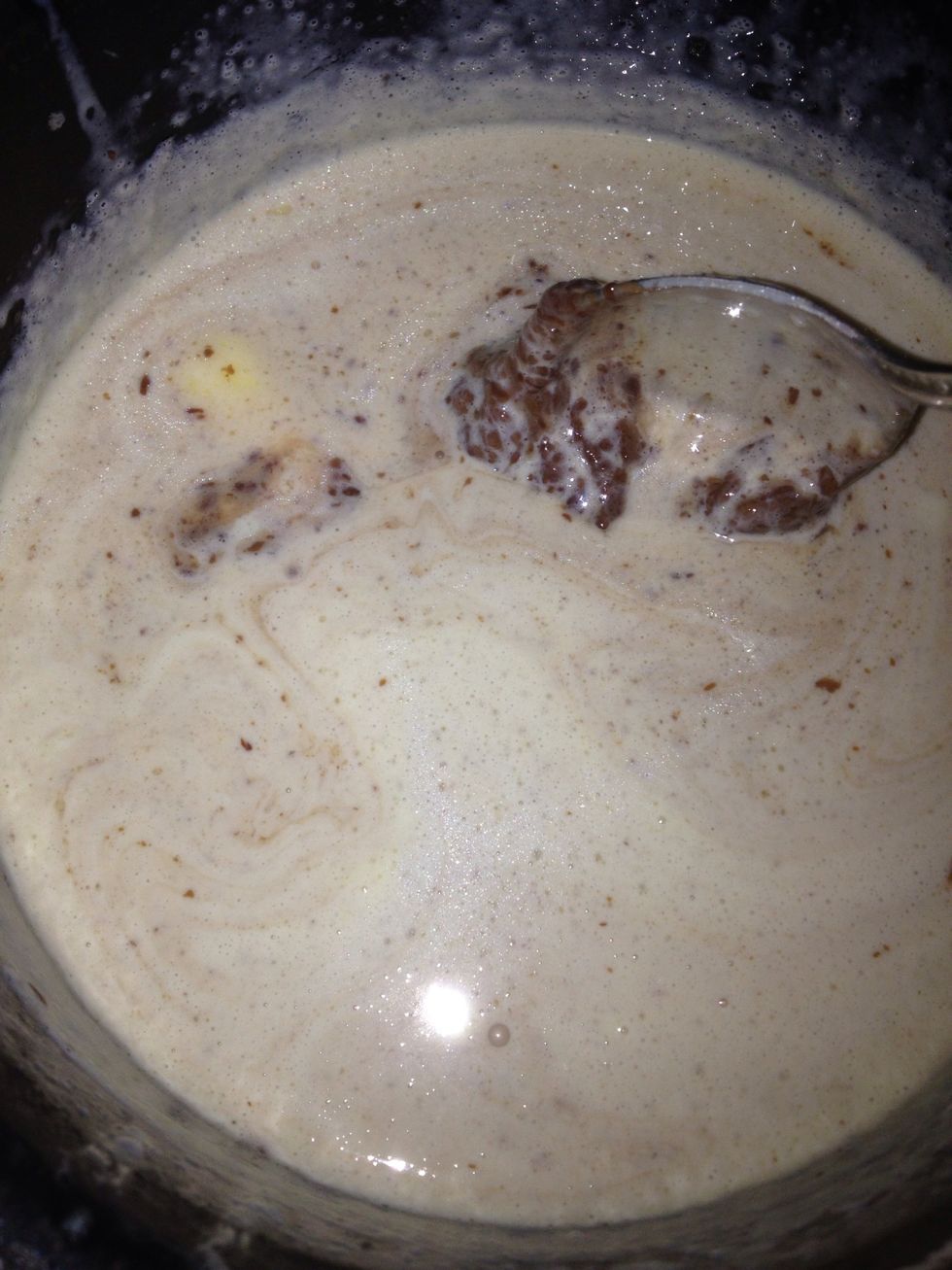 Leave the mixture alone for 5 minutes. After 5 minutes, stir the mixture and you should find that the chocolate and butter melted.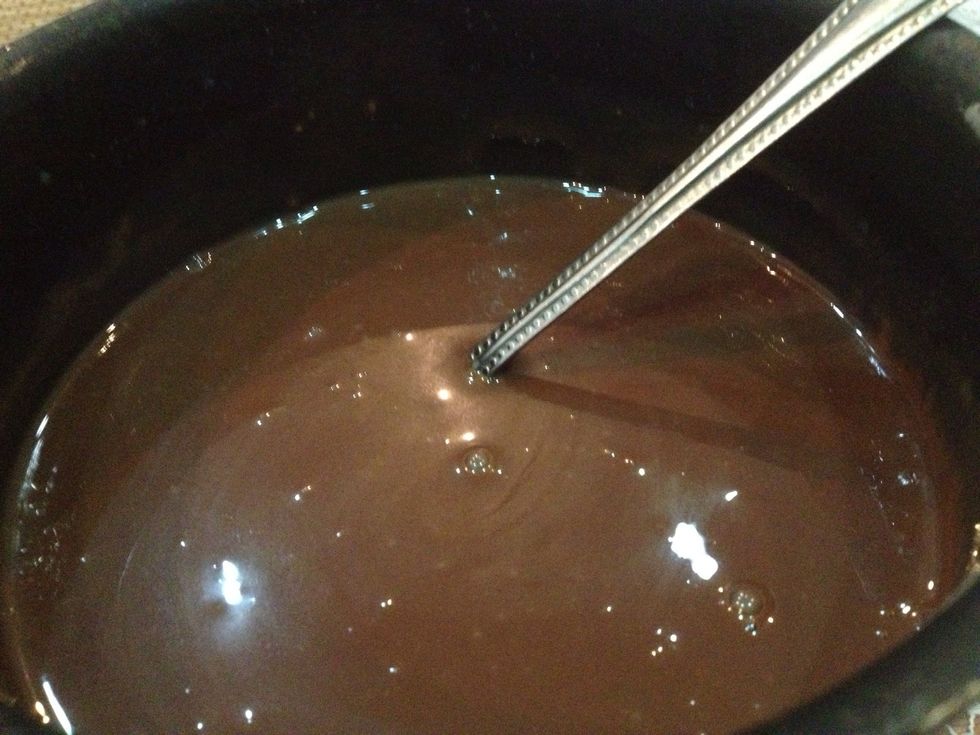 Keep stirring until everything is bleneded together well and you get a smooth mixture.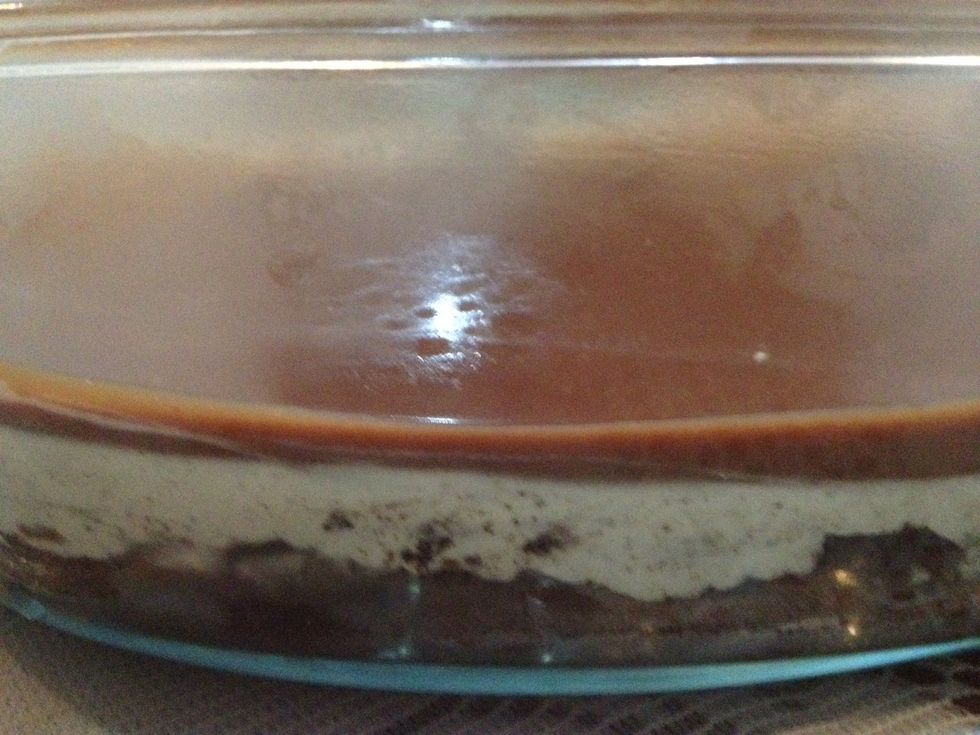 Pour the chocolate gnache on top of the cake and place it back in the fridge.
You can decorate the cake with chocolate shavings and crushed oreos or anything else you like.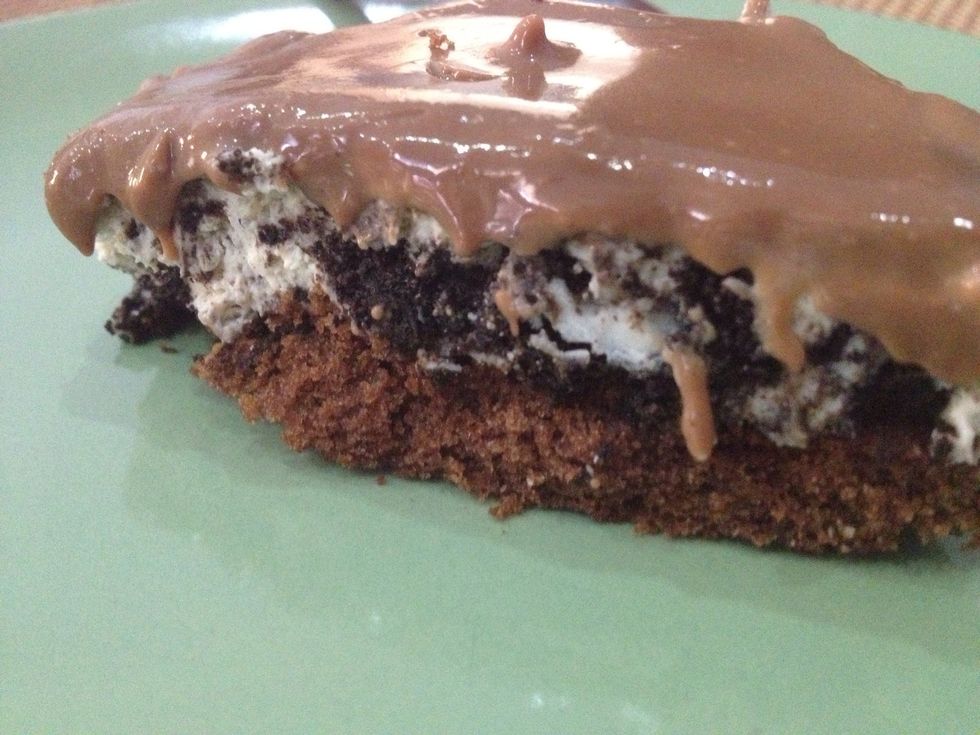 Serve cold and enjoy ;).
Chocolate pound cake (homemade or ready)
6 or 7 packets original oreos (24-28 cookies)
150g philadelphia
400ml whipping cream
3 tbs powdered sugar
Few drops of vanilla extract
300g chocolate
2 tbs butter