Oreo stuffed cookies!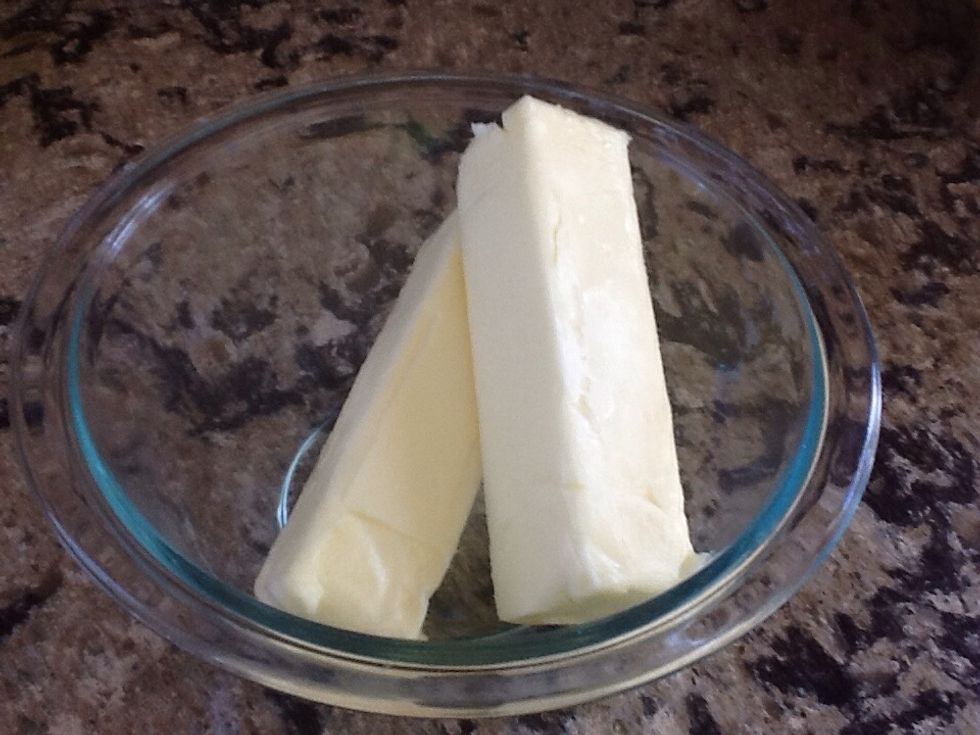 Preheat your oven to 350 degrees Then in a mixing bowl add 2 sticks of butter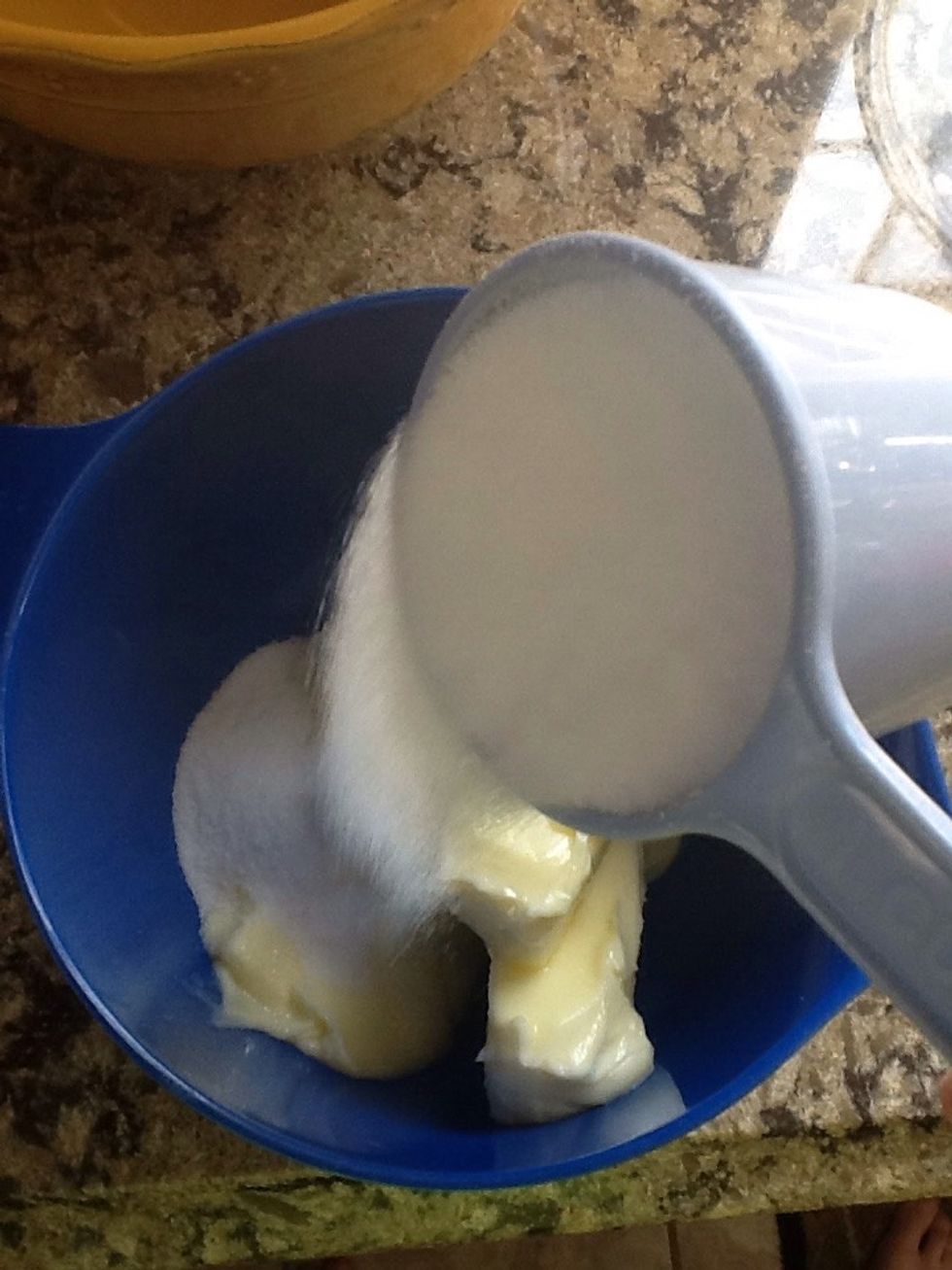 Then you will need to add 1 cup of sugar
Add 3/4 cup of light brown sugar to the same bowl. The start mixing it together.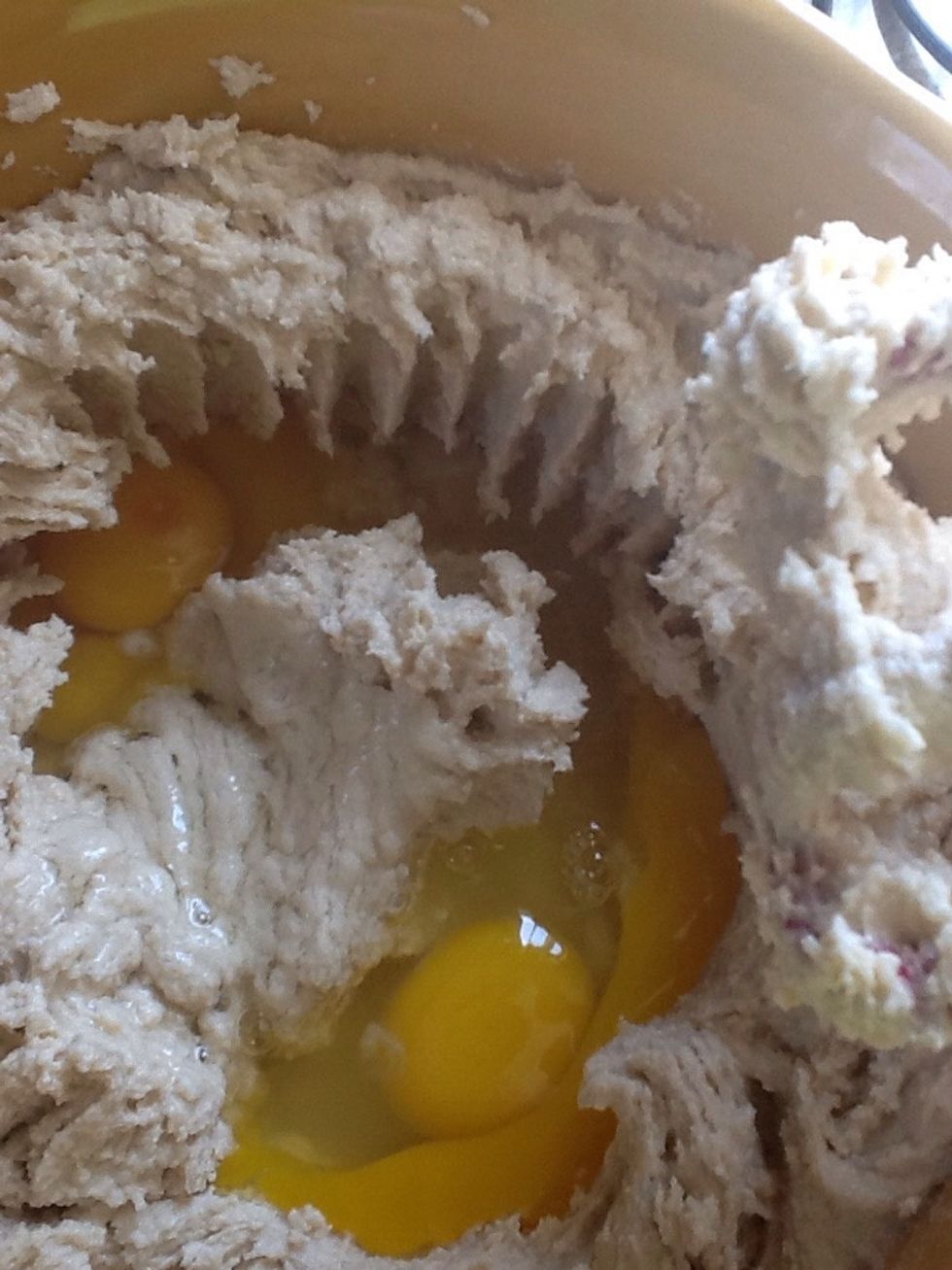 Then add 2 large eggs and 1 tablespoon of vanilla extract, and beat together until well combined.

Then in a separate bowl add 3 1/2 cups of flour, 1 teaspoon of baking soda, 1 teaspoon of salt and lightly mix it together with a whisk.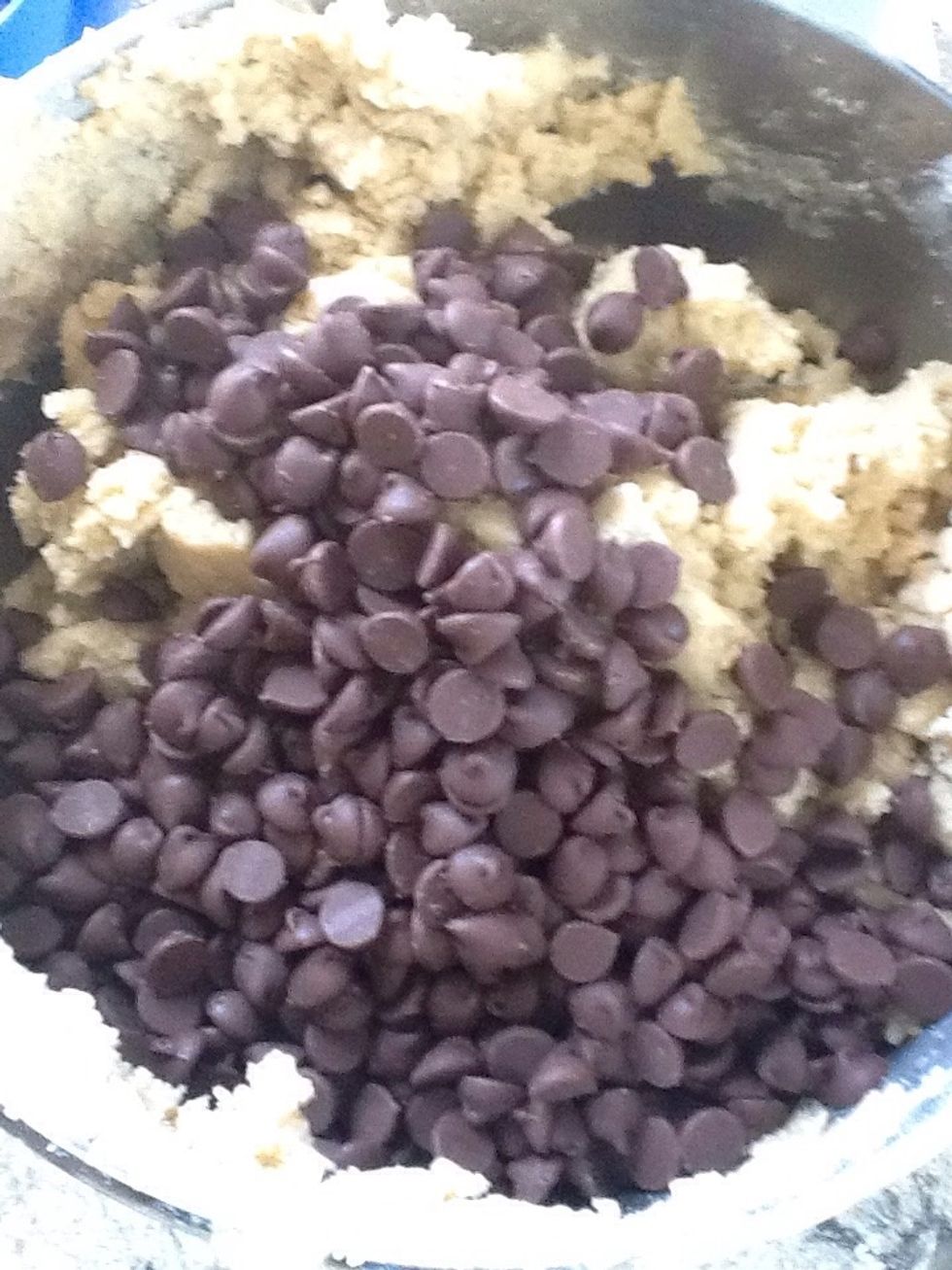 Next you will need to add the wet ingredients and the dry ingredients together in one large bowl. After that you can add your 10oz bag of chocolate chips and mix together.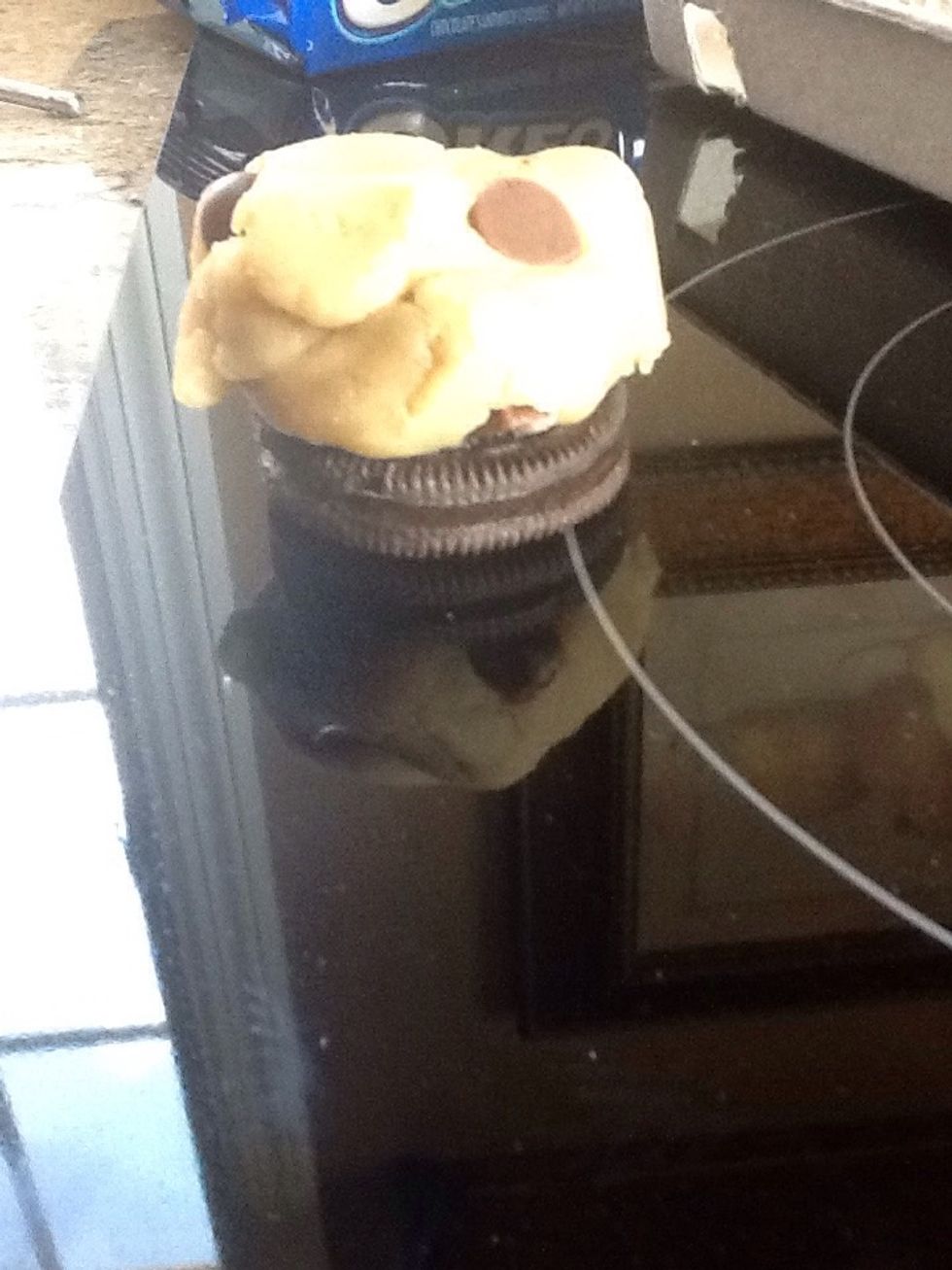 Next you will need to get one Oreo. Roll a ball of cookie dough together in your hand and then put that on the top of the cookie. Then roll another one and put that on the bottom of the cookie.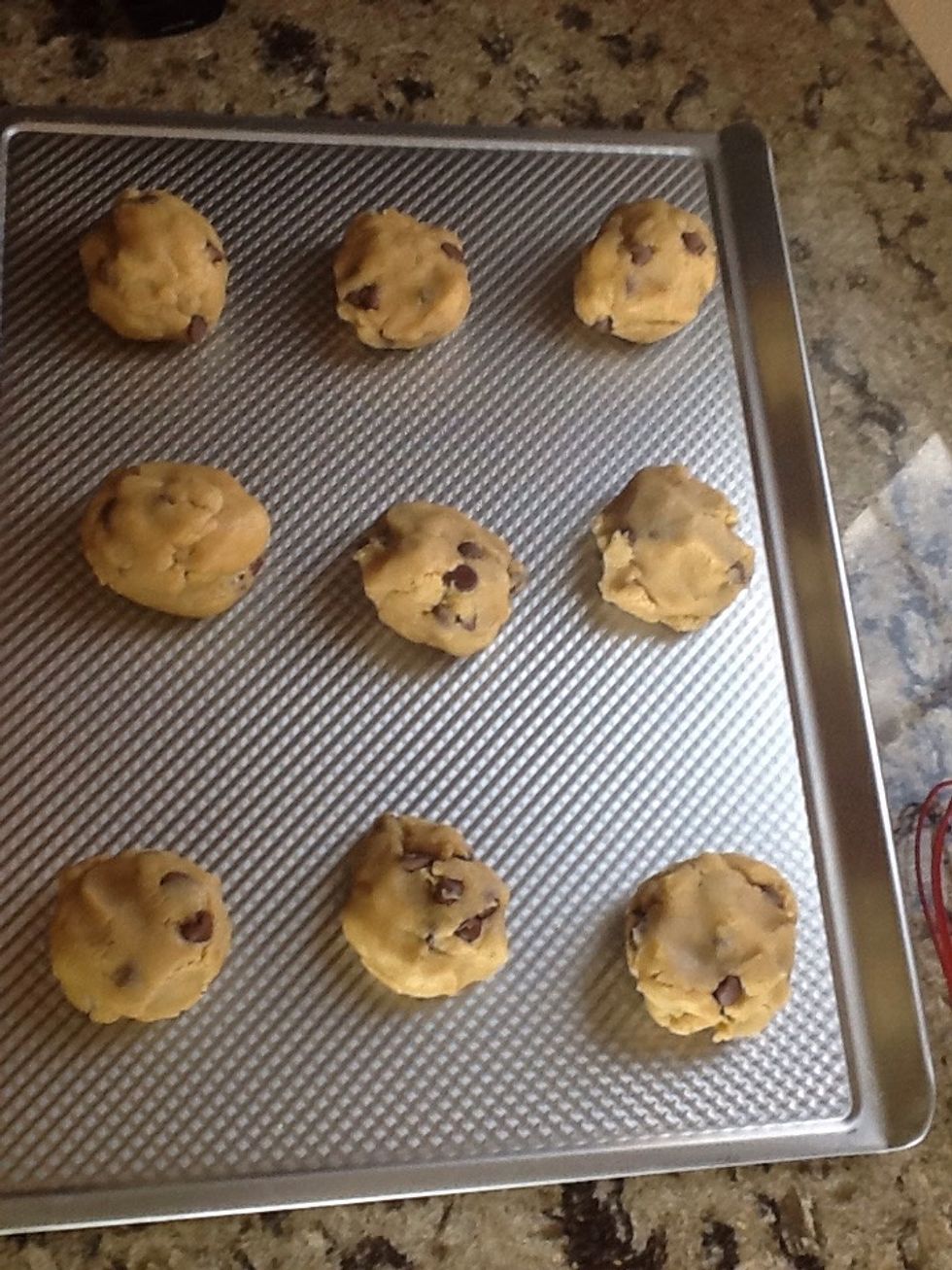 Then wrap the dough around the cookie until there is no Oreo showing.
Then put it in the oven. Set a timer for 12 minutes or wait until golden brown.
Take them out of the oven and wait five minutes until transferring them onto a cooling rack. Enjoy!
2 sticks of butter
3/4 of light brown sugar
1 cup of sugar
3 1/2 cups of flour
2 large eggs
1 teaspoon of salt
1 teaspoon of baking soda
1 tablespoon of vanilla extract
10oz bag of chocolate chips
1 package of regular oreos