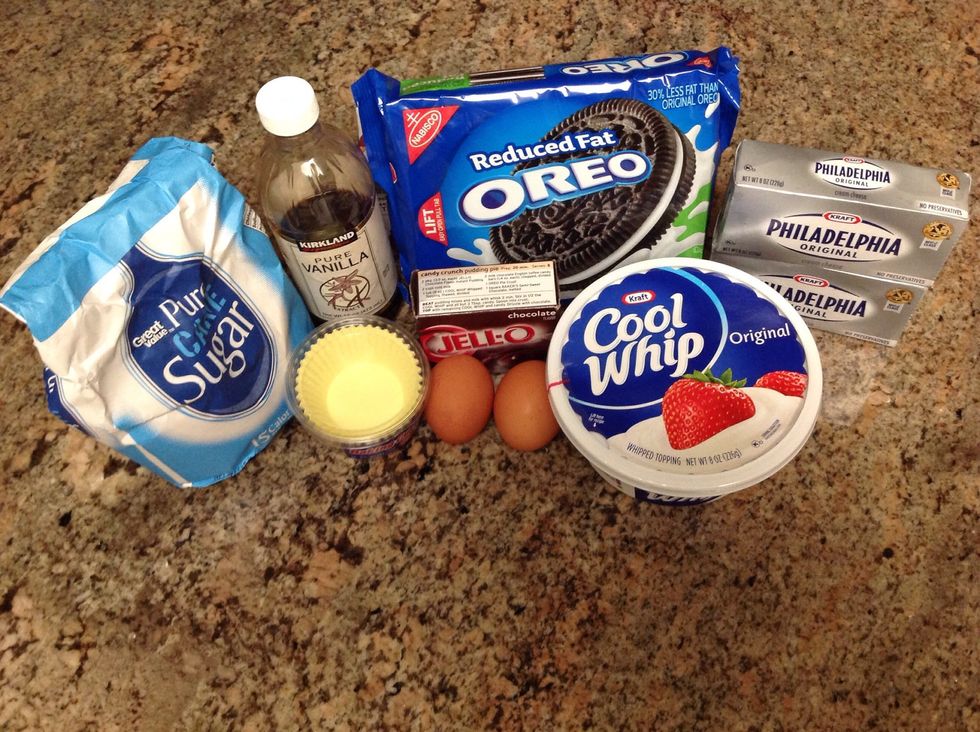 The ingredients that you will need are sugar, paper baking cups, 2 eggs, whip cream, 2 cream cheese, pudding mix, vanilla extract, and Oreo Cookies.
Preheat the oven to 350 degrees.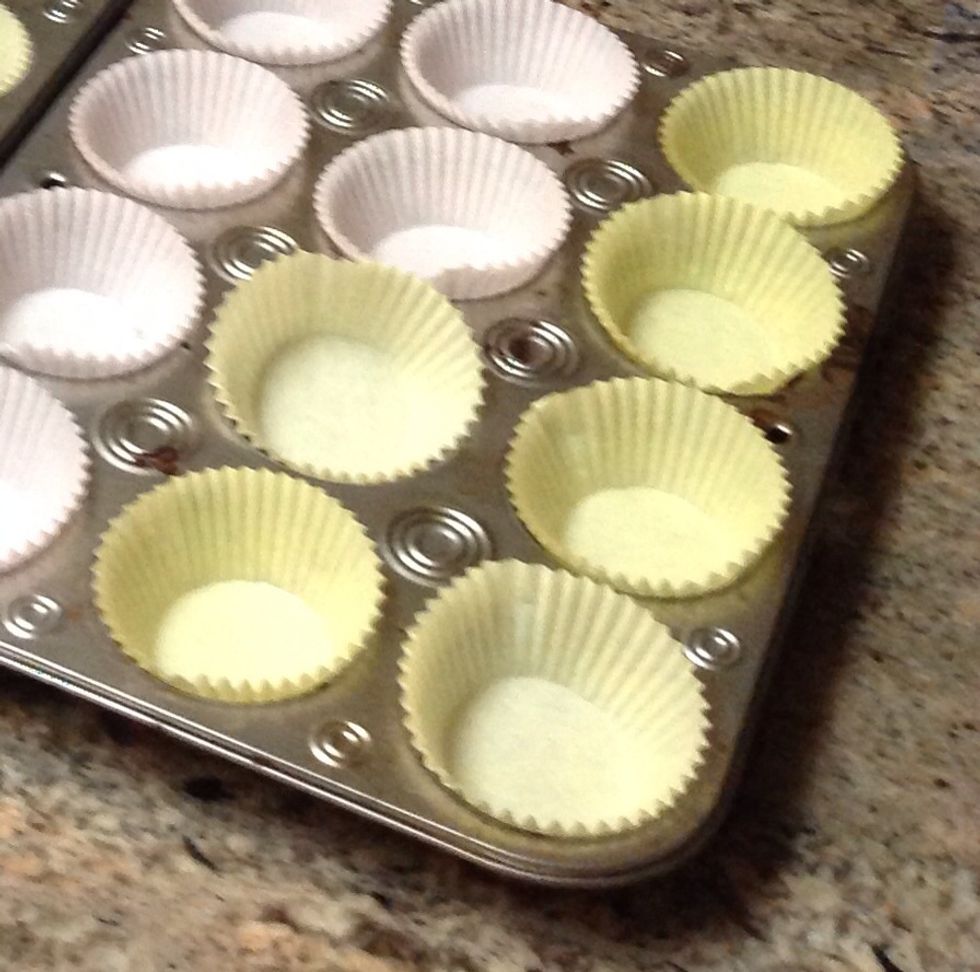 Line the muffin pan with baking cups.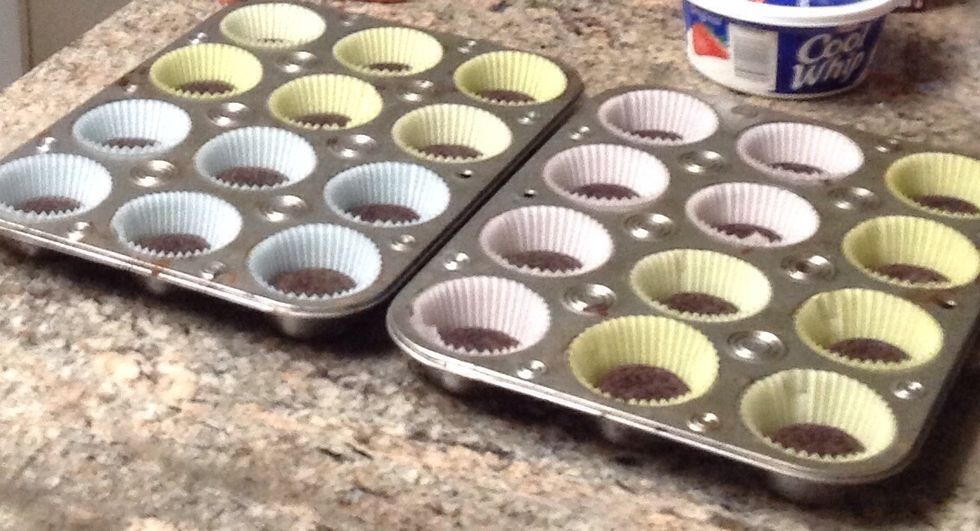 Place one Oreo in each baking cup.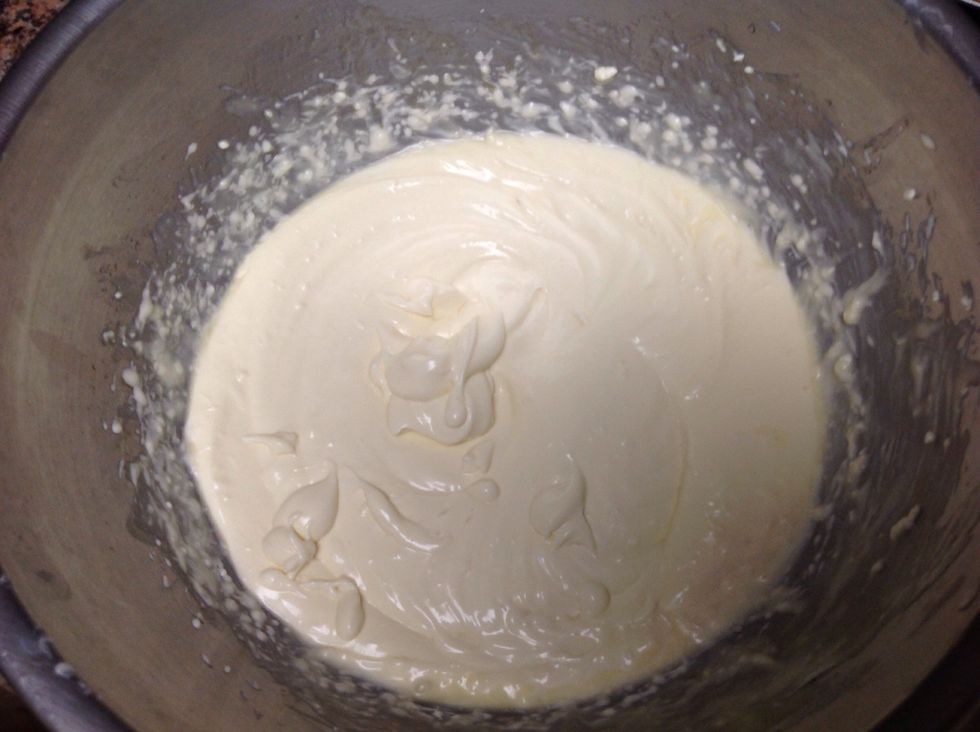 Combine 2 packages (8 oz.) cream cheese, 3/4 cup of sugar, 2 eggs, and 1 tsp of vanilla extract. Then, beat until the mixture is looks like this.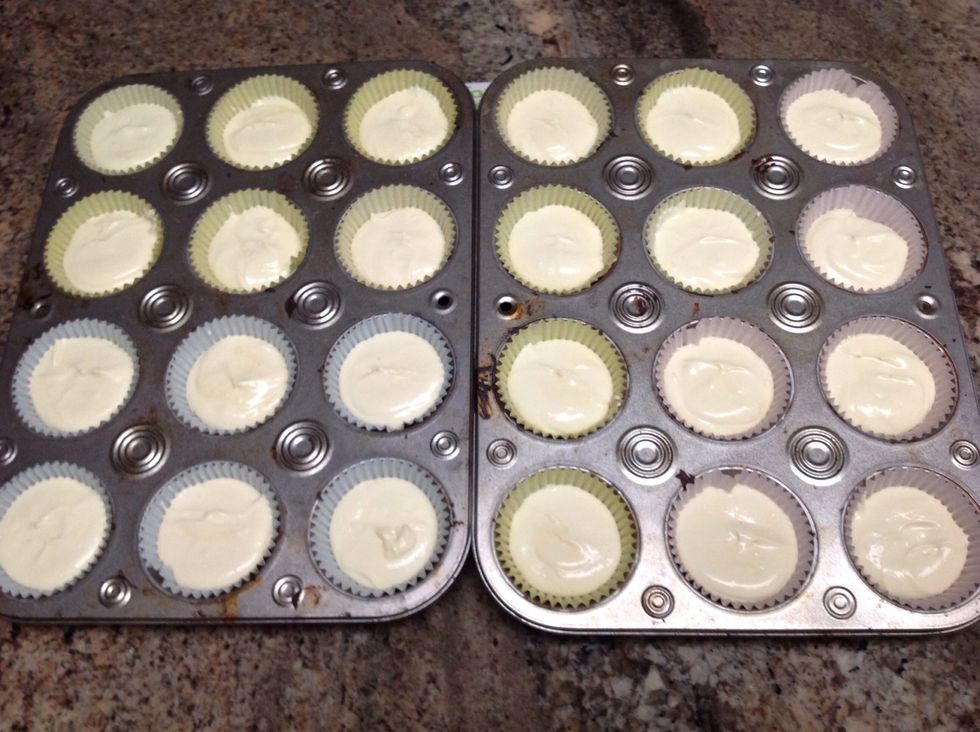 Top the mixture onto each cookie gently (Try not to get it on the sides of the baking cup or the cup will burn in the oven).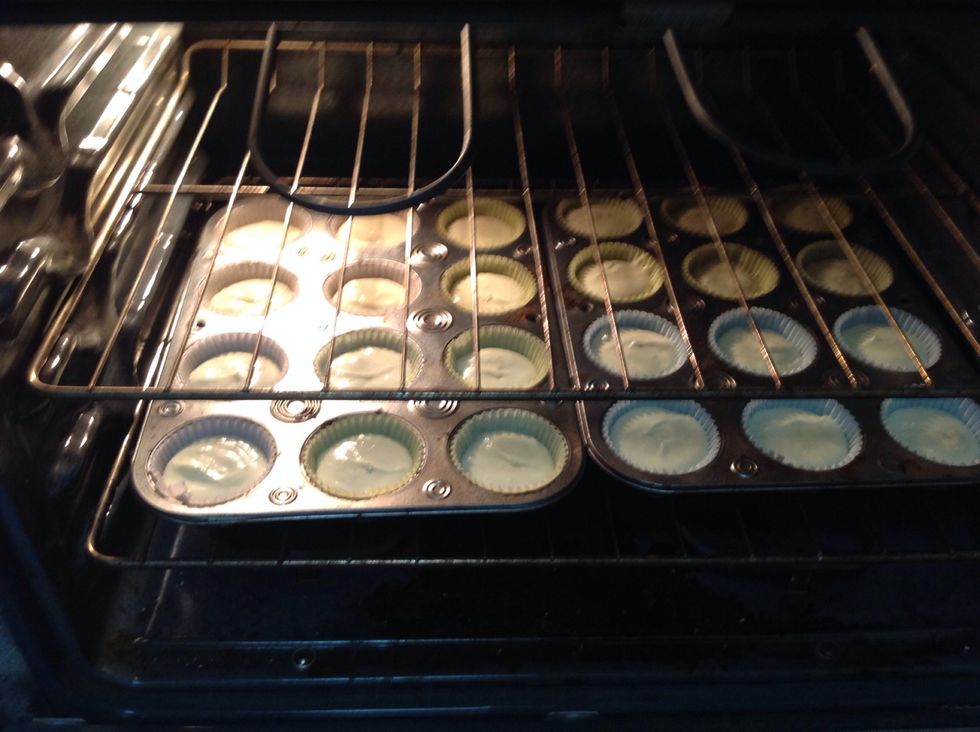 Put the pan into the oven and bake for 15 minutes at 350 degrees. After 15 minutes of baking, take it out of the oven and let it cool off for 10 minutes.
Follow the box directions in the back of the box to make the pudding mix.
Spoon the mixture over each cookie.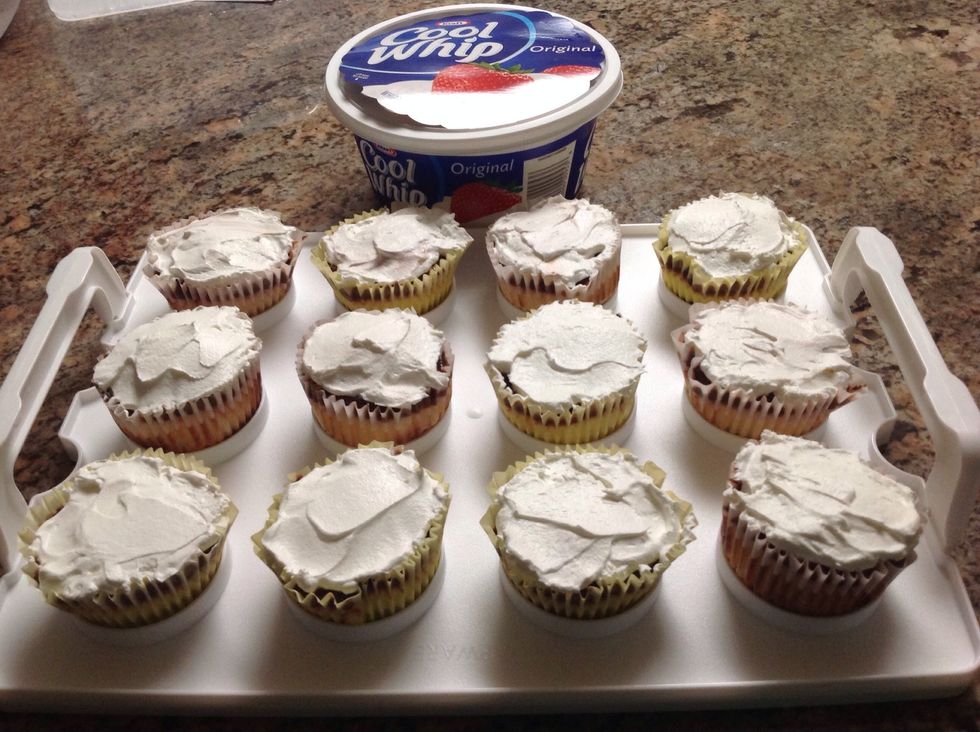 Top with cool whip or whip cream before serving.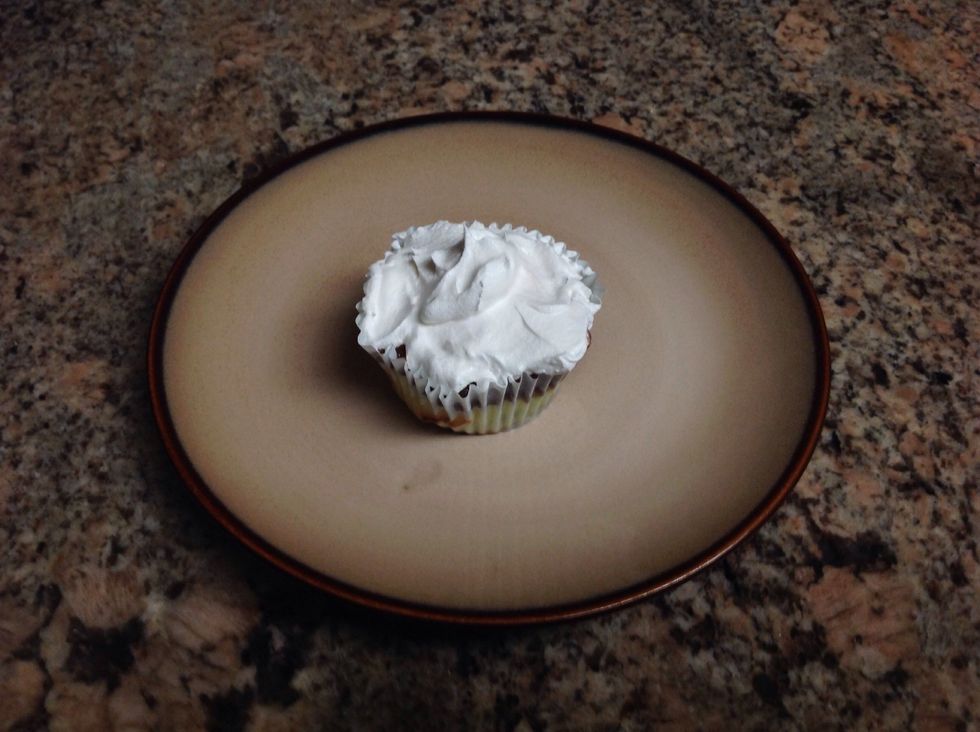 Now you have yourself an Oreo Cookie Cheese Cake.
The creator of this guide has not included ingredients