How to make oreo cheesecake
How to make easy Oreo Cheesecake! You can make it with regular Oreos, mint Oreos, chocolate Oreos, experiment! It's all great! And addicting, so Beware!!
15
Preheat oven to 325 degrees and line a 13x9 inch pan with foil, letting two sides of the foil overhang on the pan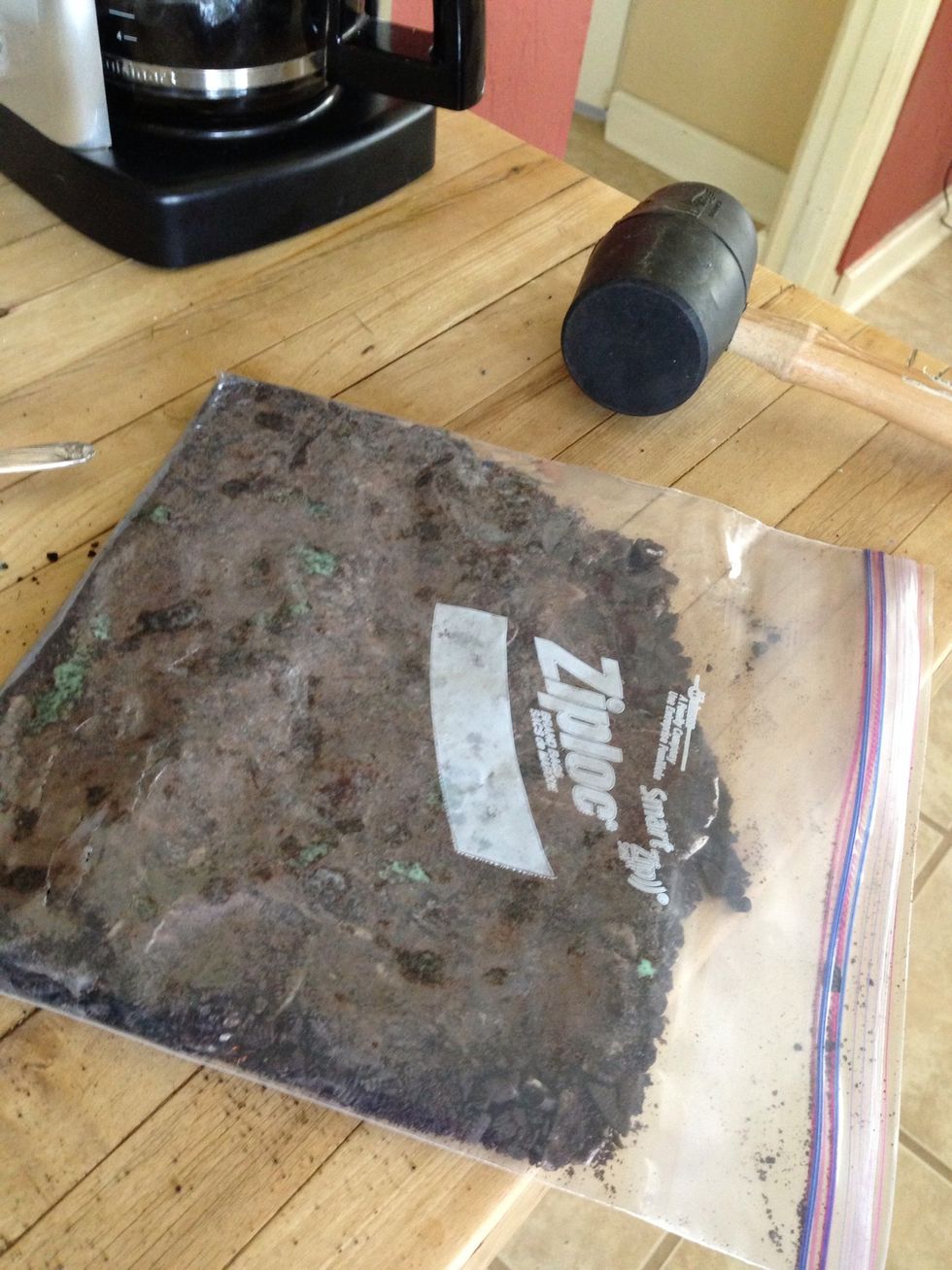 Place 28 Oreos into a zip lock bag and smash them with a meat hammer until finely crushed and ground.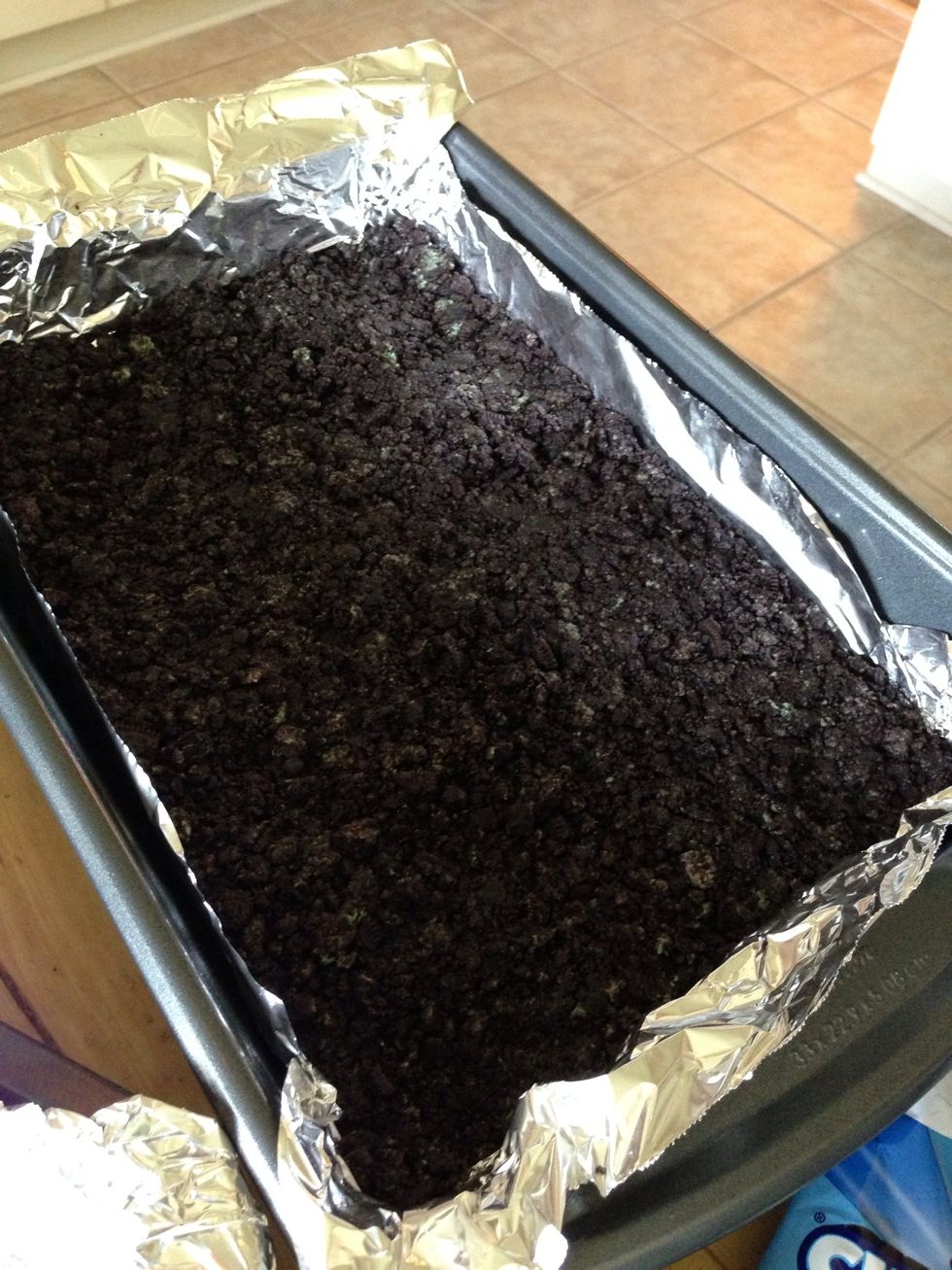 Pour into a large bowl, add melted butter, and mix until all the crumbs are moist. Pour the crumbs into your pan and flatten with fingers. Bake for 10 minutes
In another bowl, beat cream cheese and sugar with electric mixer on high until evenly mixed, about 2 minutes.
Beat in sour cream, vanilla, and salt. Then after all of that is mixed completely, add in one egg at a time. At first it will start out more dense, then by the 2nd egg it will be more runny.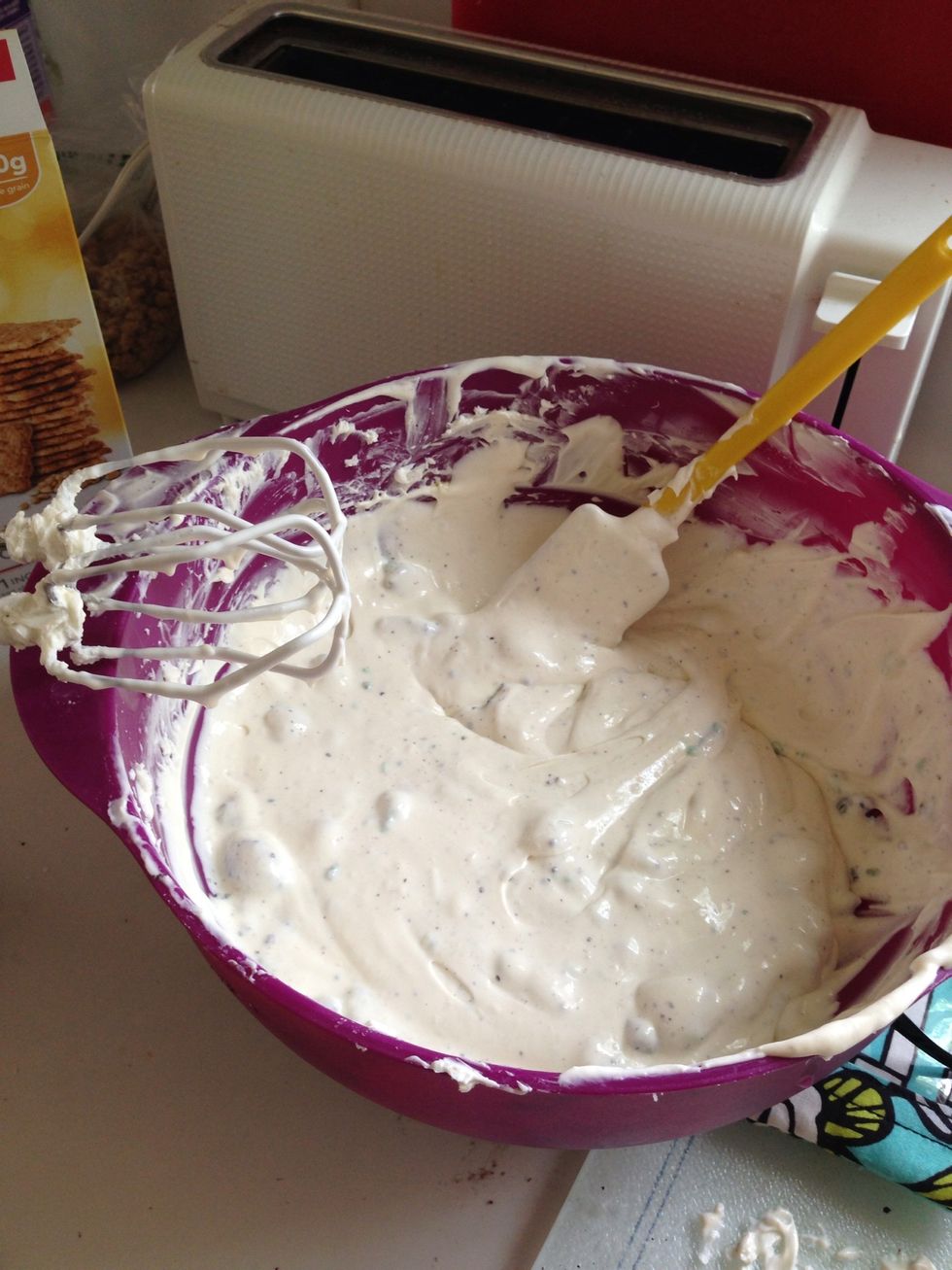 Crush 8-12 Oreos, not all the way but in 4ths and 5ths, and mix into cheesecake filling.
Pour the filling onto the cooled crust and bake for about 40 minutes, or until the edges are solid but the middle is a little jiggly when you shake the pan.
Move pan to a cooling rack and let sit for 1 hour. Then cover the pan with foil and refrigerate for 3 hours At Least. You don't want to try to cut cheesecake that isn't cooled enough!
To cut, take the cheesecake out of the pan by grabbing the ends of the foil and lifting it out. Cut into squares with a sharp knife, rinsing with hot water in between each cut.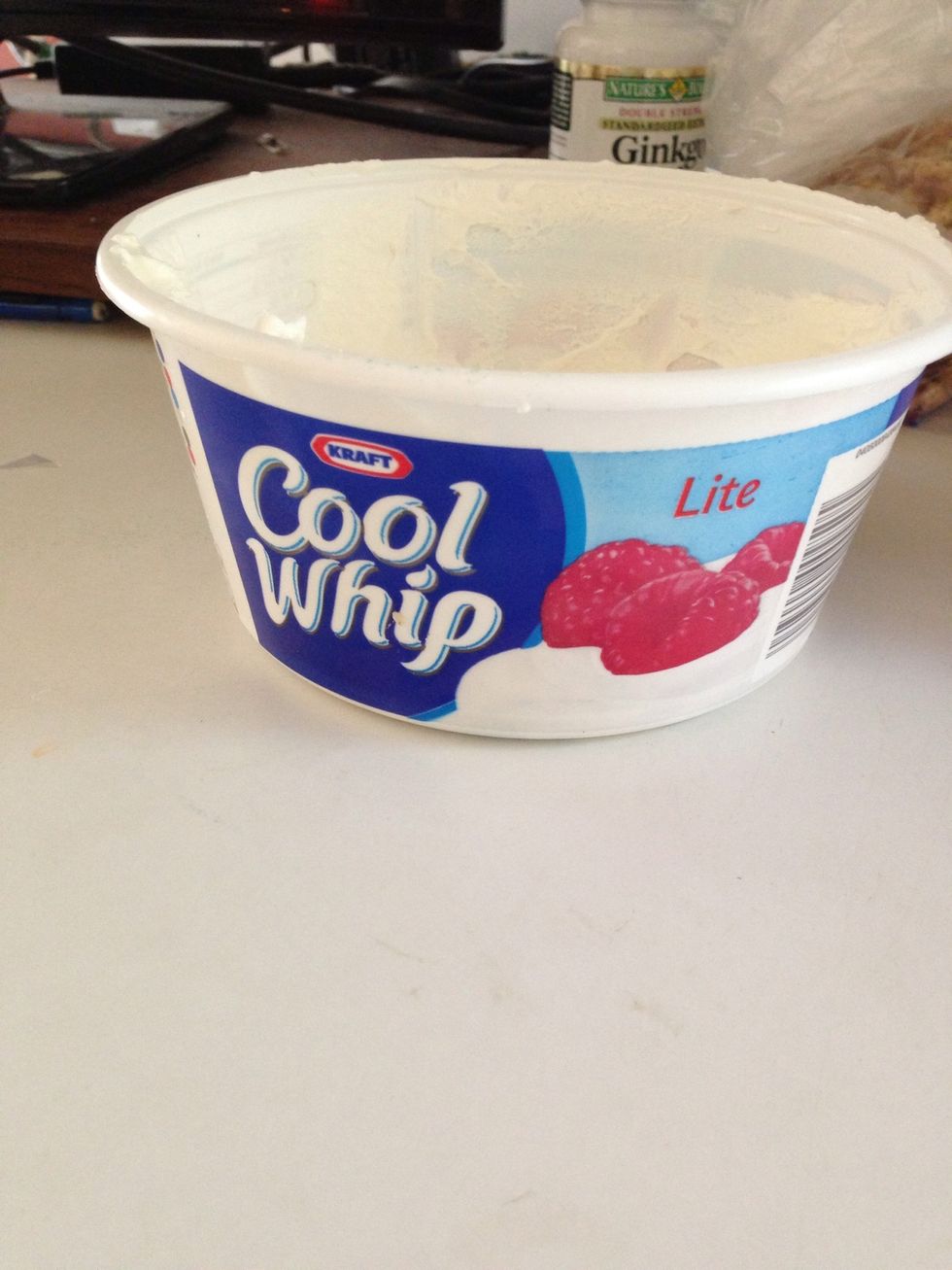 Top with cool whip...
And you have Oreo cheesecake squares!
2.0 Packs of Oreo Cookies
4.0Tbsp Unsalted butter, melted
24.0oz Cream cheese, room temperature
3/4c Granulated sugar
3/4c Sour cream, at room temperature
1.0tsp Vanilla extract
1/2tsp Salt
3.0 Large eggs
1.0 Tub of cool whip