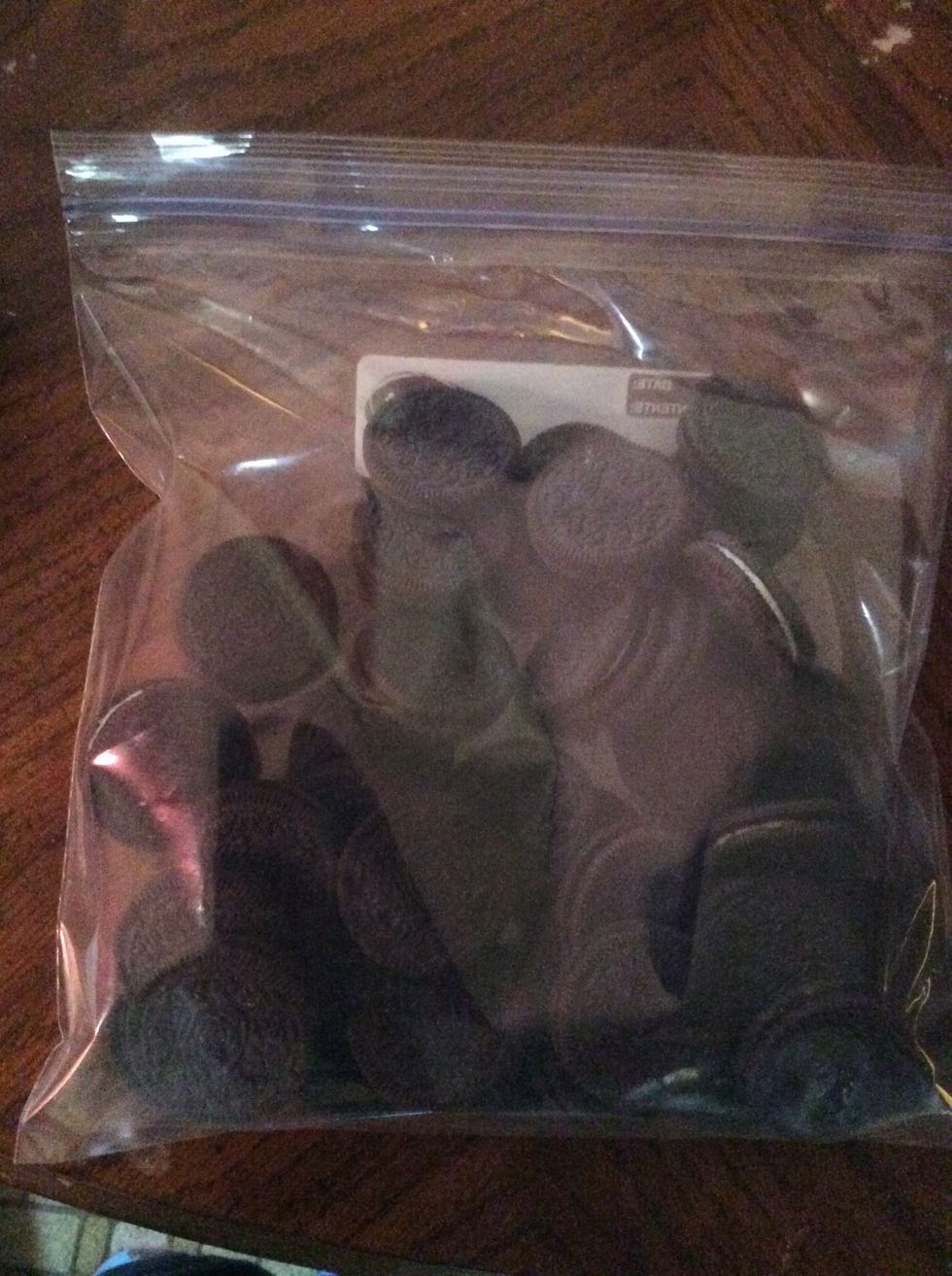 Put the Oreos in the bag and crush them
What it should look like after they are crushed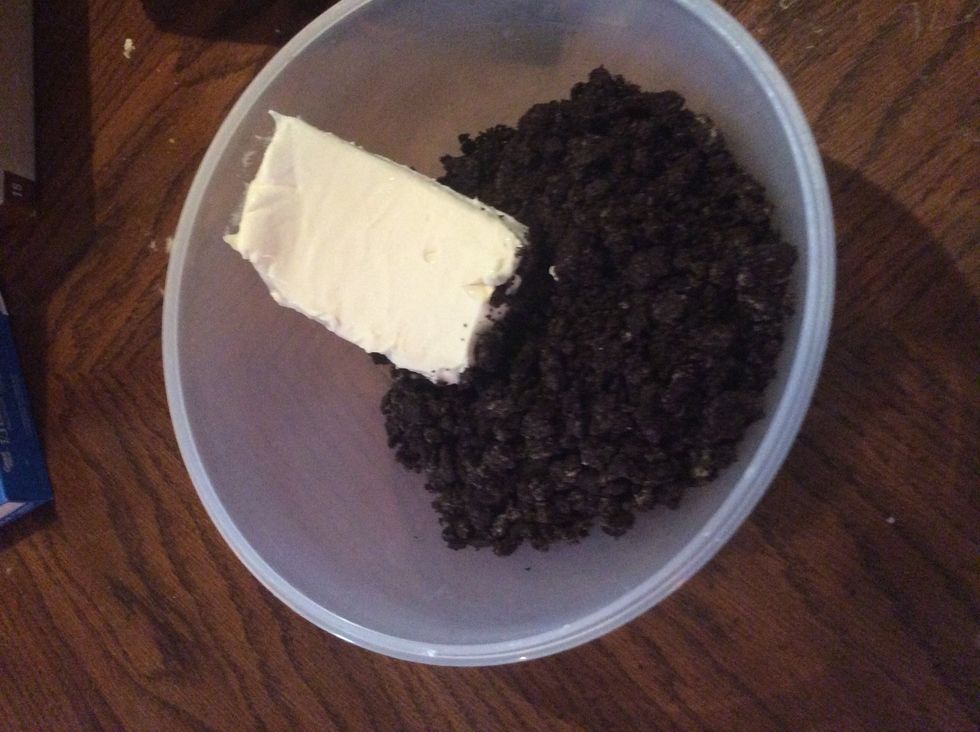 Put crushed oreos in mixing bowl and add all of the cream cheese, then mix it together (it gets rough to stir after a while)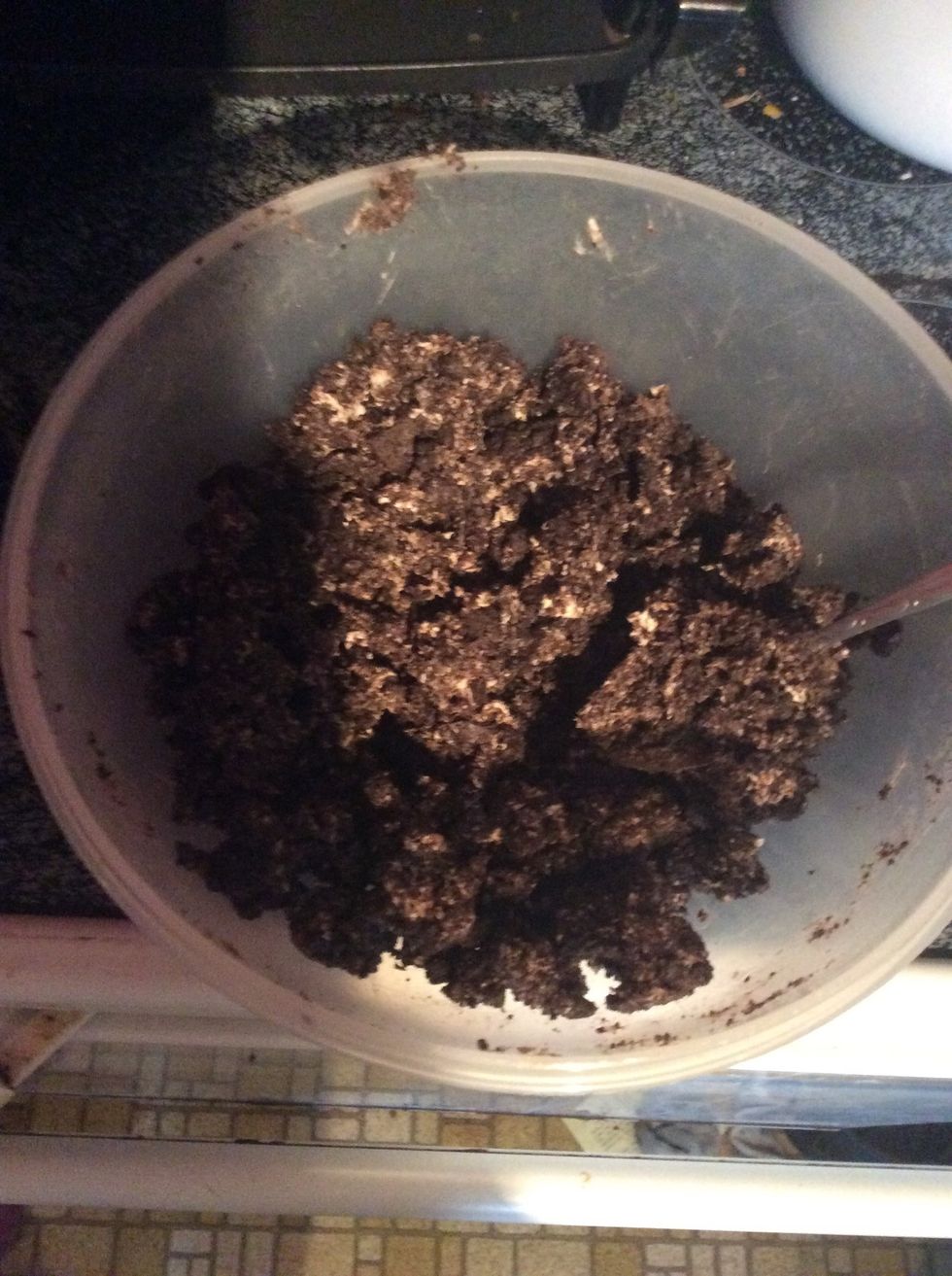 After mixed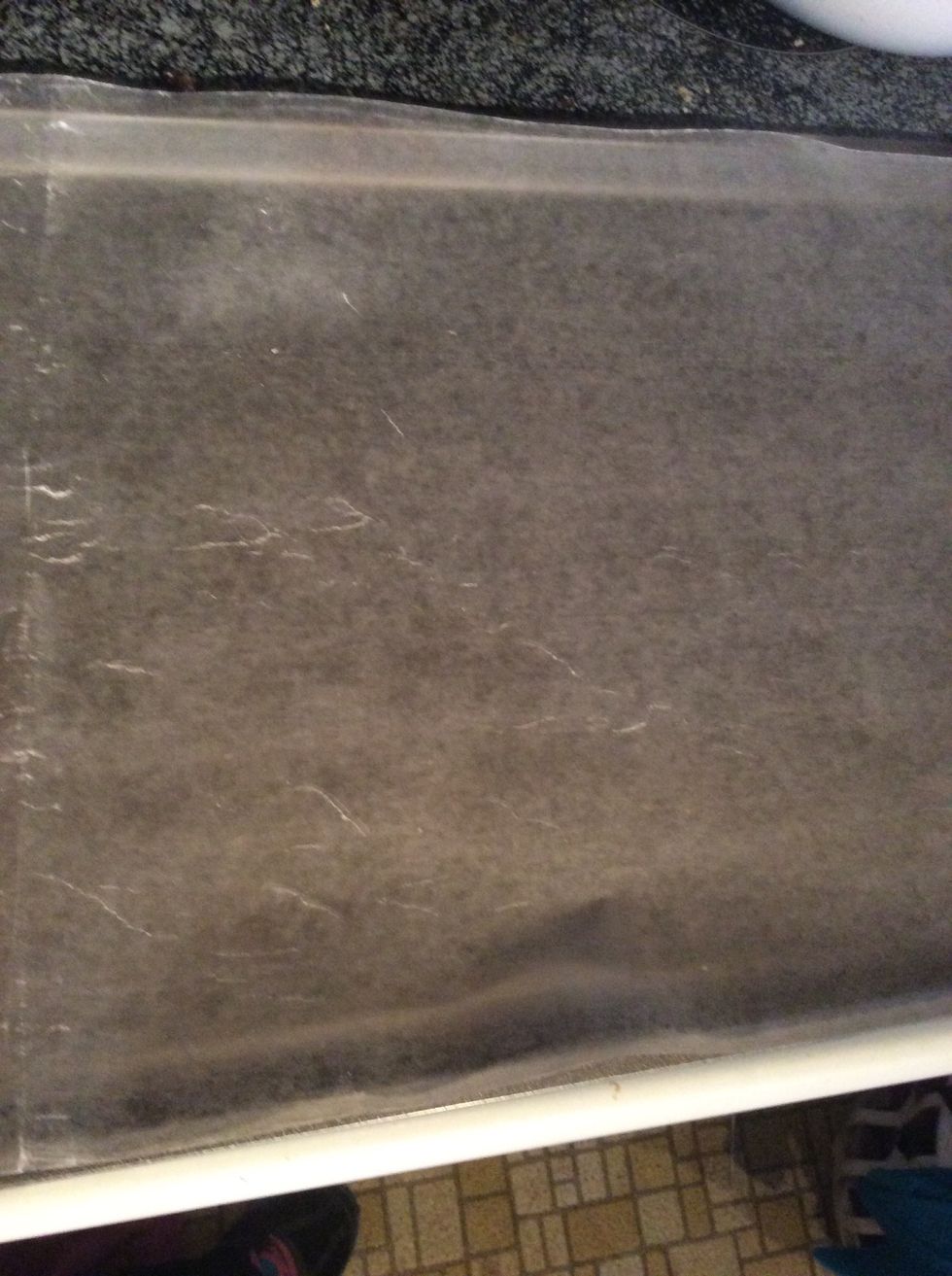 Put wax paper on cookie sheet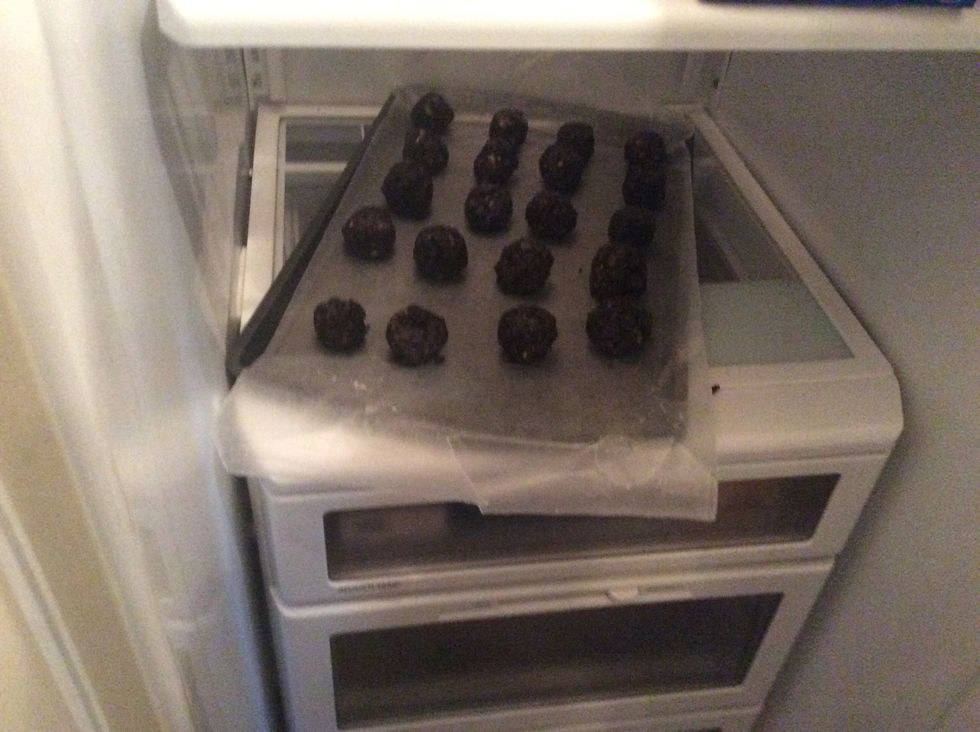 Once you are done rolling them into balls and have place them on the cookie sheet set them in the fridge to cool for 30 min. to an hour (long enough to get throughly cold)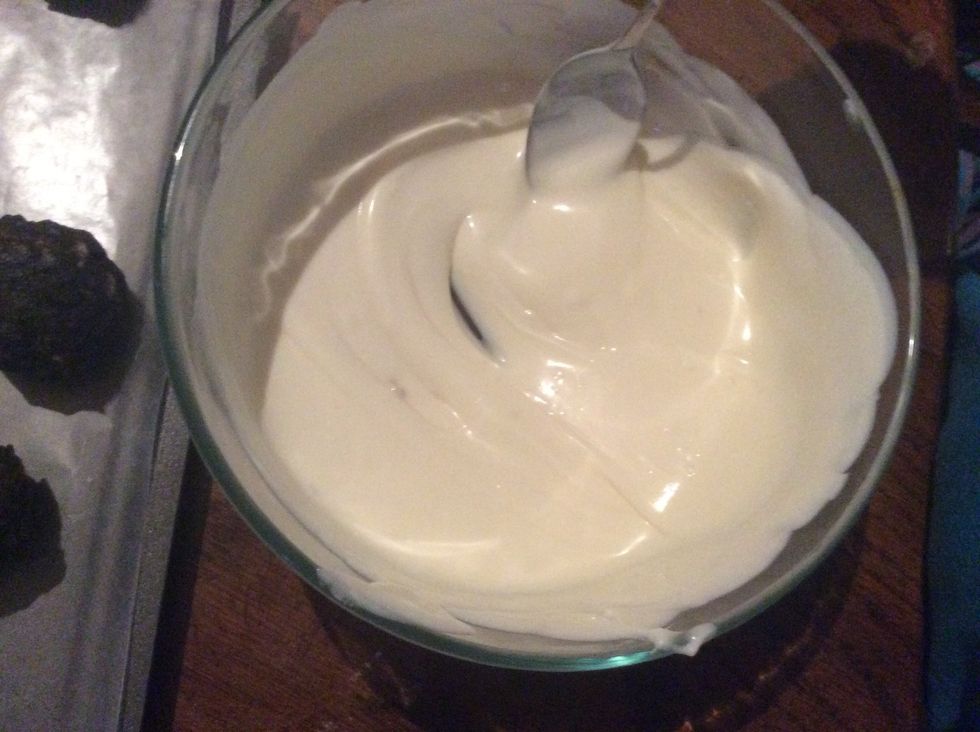 Melt half of the block of almond bark chocolate in microwave for 2:30
When done covering oreo balls in chocolate and placing on cookie sheet, put them in the fridge 30-1 hour (thoroughly cooled...)
Optional: if u want to add a little design to the top, take the opposite color of Almound bark (for me it would be chocolate), melt it and drizzle some on the top!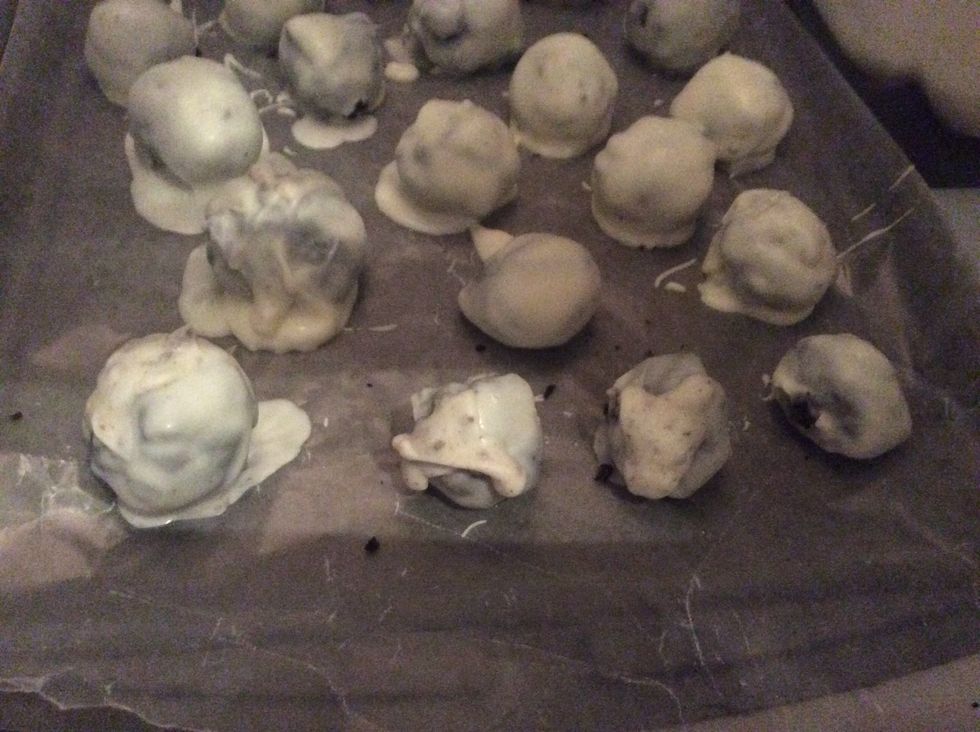 The end!!! ENJOY!!!
Non double stuffed oreos (chocolate or golden)
One 8oz box of cream cheese
Almond Bark (chocolate or vanilla)
Mixing bowl
Mixing spoon/ big spoon (1-2)
Gallon size ziploc bag
Cookie sheet
Wax paper
Microwave
Money to purchase all ingredients mentioned above!