Vinegar by itself is a great natural cleaner, but adding the oil from the peels adds additional cleaning power & smell good :)
5302
I love oranges!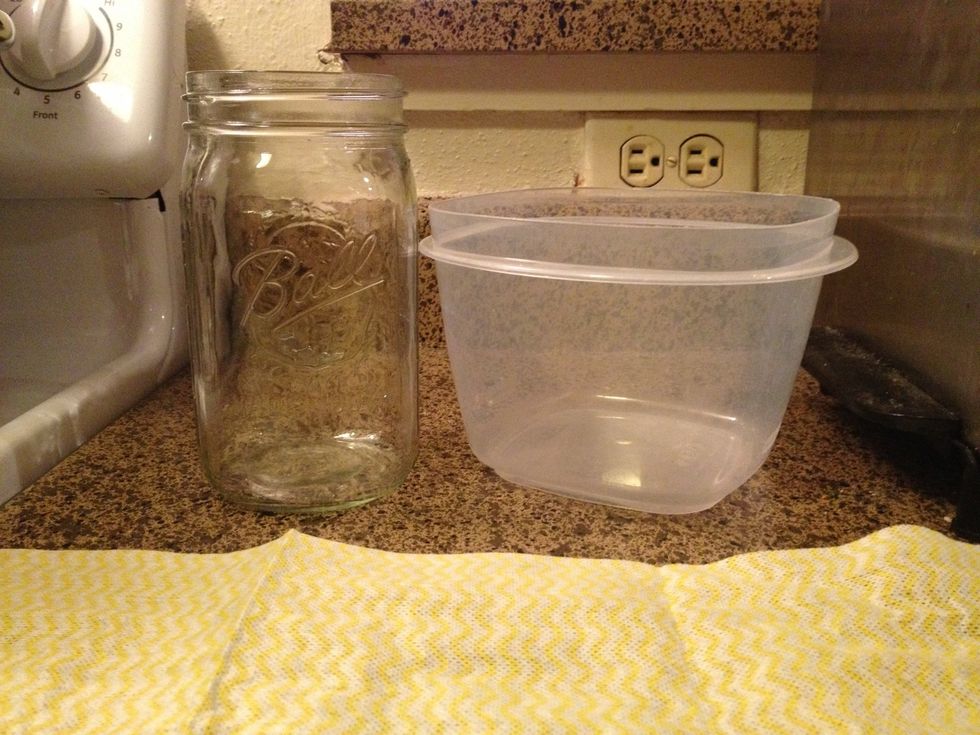 Get one glass jar to put the peels in & another container for the peeled oranges. I prep my oranges on a weekly basis; I eat one or two a day.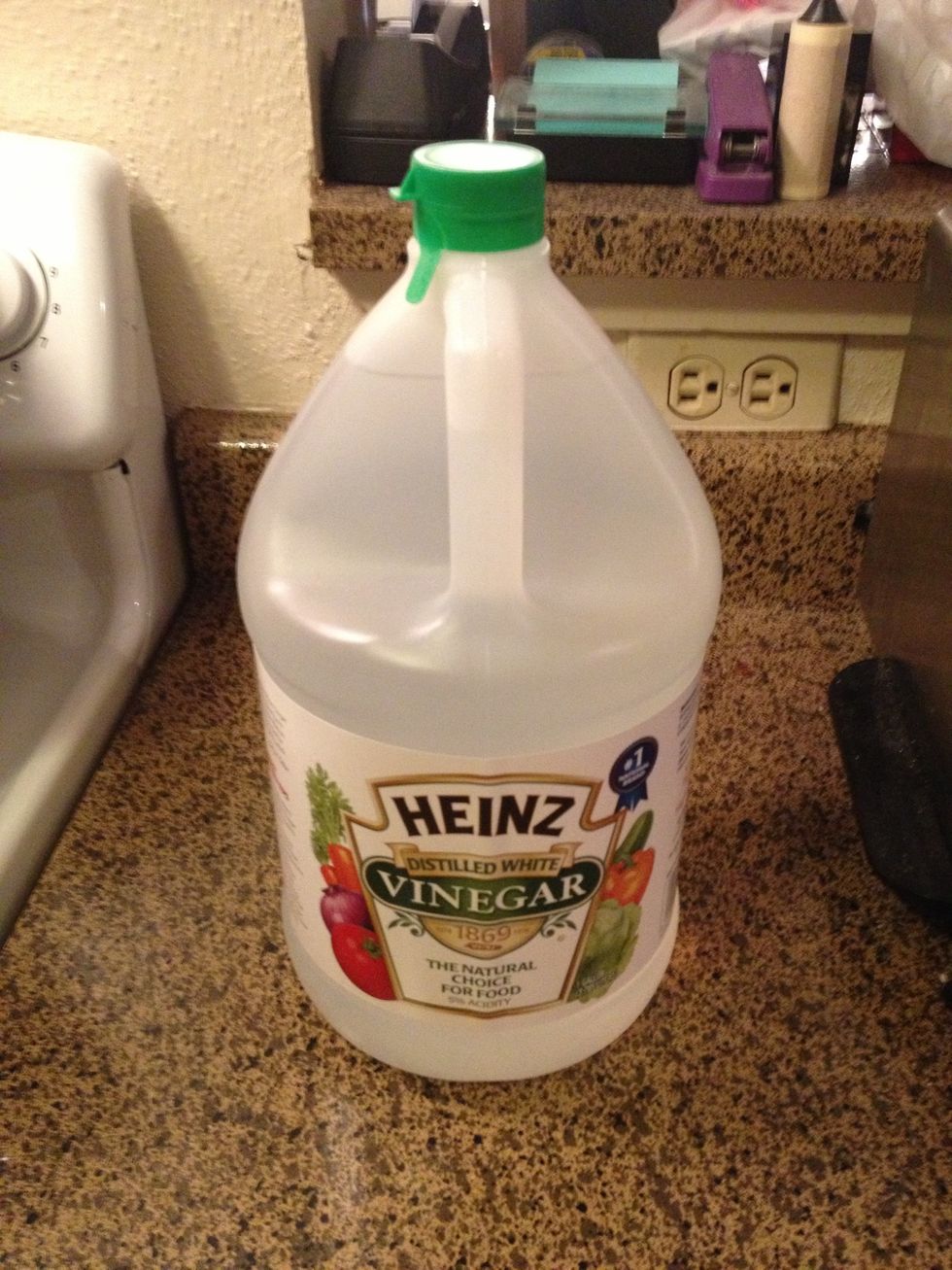 Get your vinegar ready to pour over the oranges peels.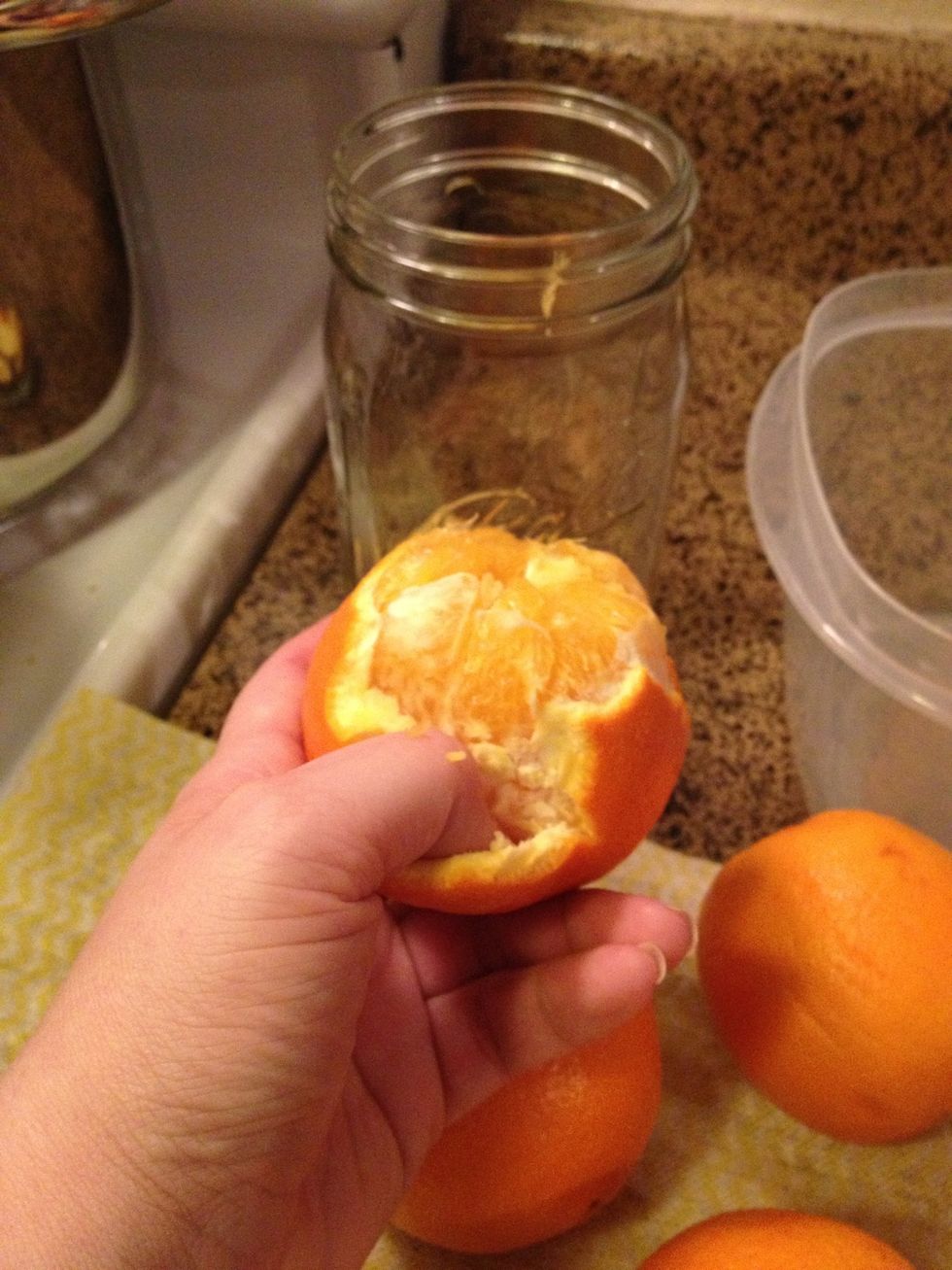 Peel the oranges; either by hand, with a knife or whatever method you like best.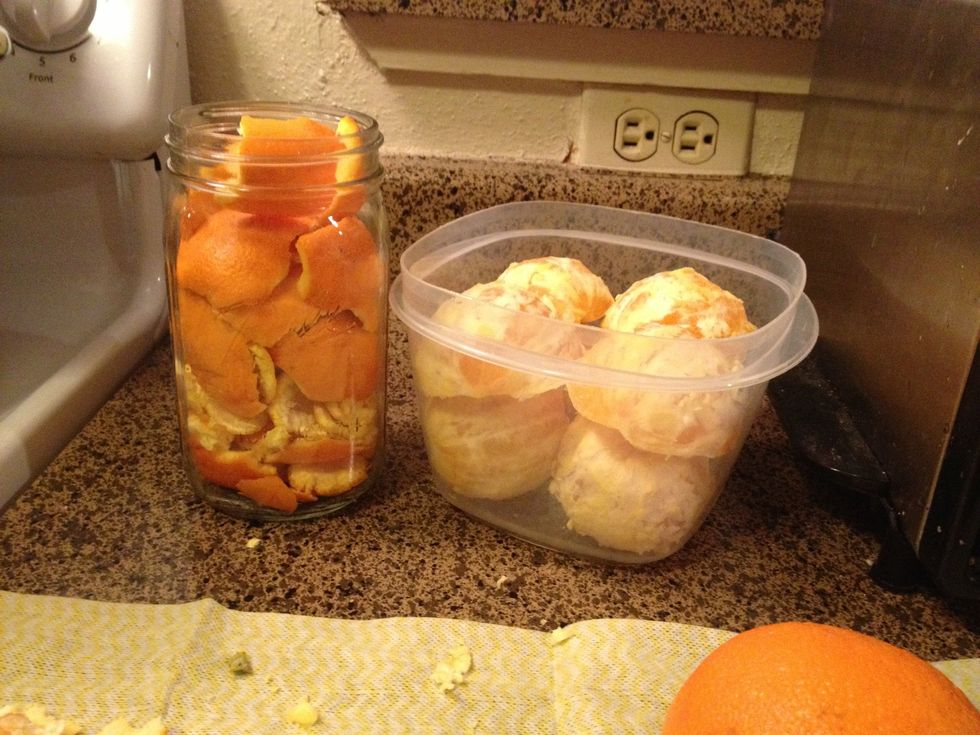 Oranges peeled & prepped.
After packing your jar full of peels, get vinegar ready. Yes, you can use other citrus peels & even mix & match to your preference.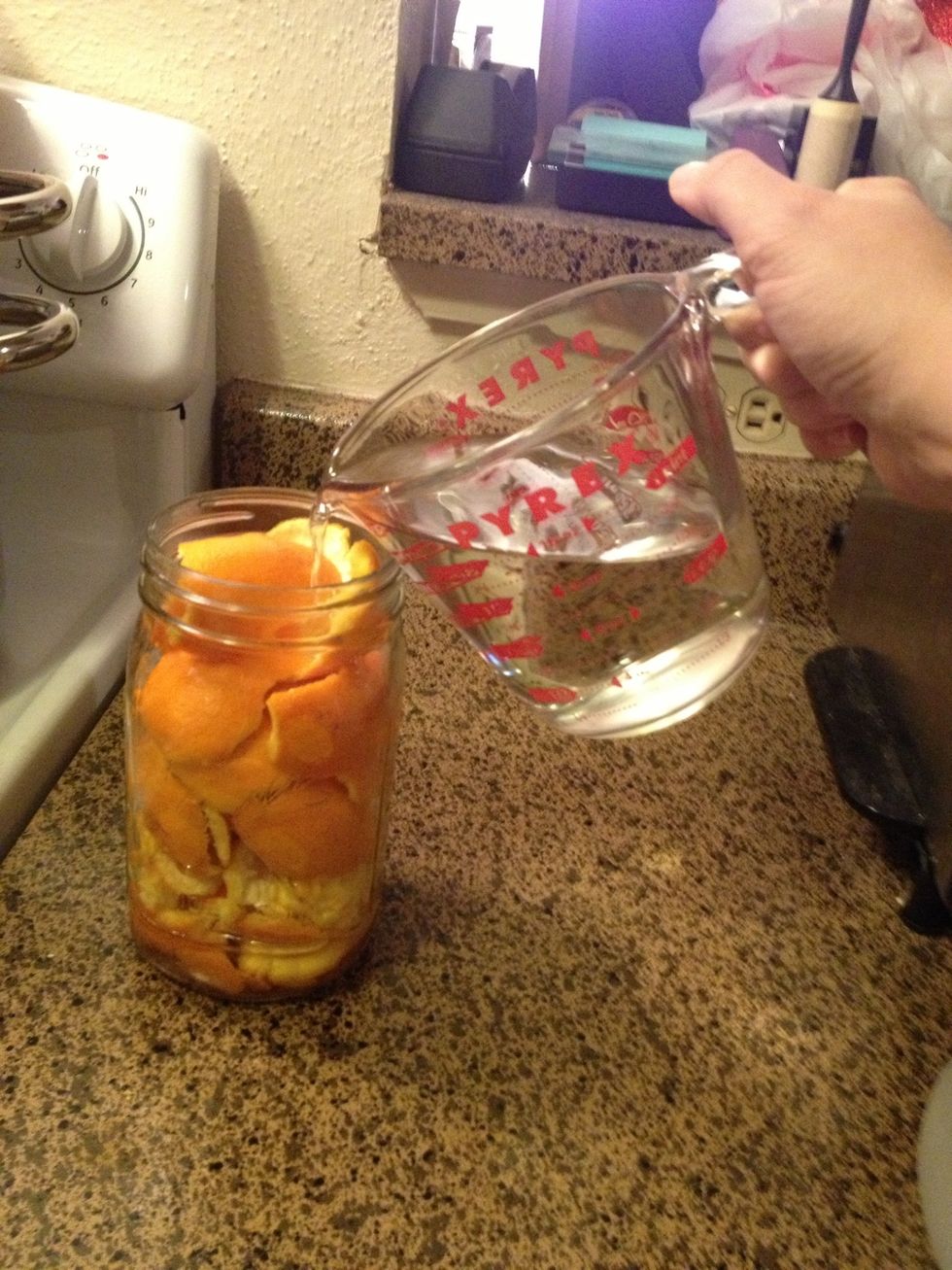 Add enough vinegar to cover the orange peels.
Seal & wait a minimum of 2 weeks before use.
TBC.... In two weeks I will edit this post to show the results, but you can start yours now! When ready, strain out the peels & discard. To make cleaner....
To make the cleaner pour 1 part orange peel vinegar to 2 parts water into a spray bottle. Use a multi purpose cleaner. I have read it's not safe on stone, but works well on most other surfaces.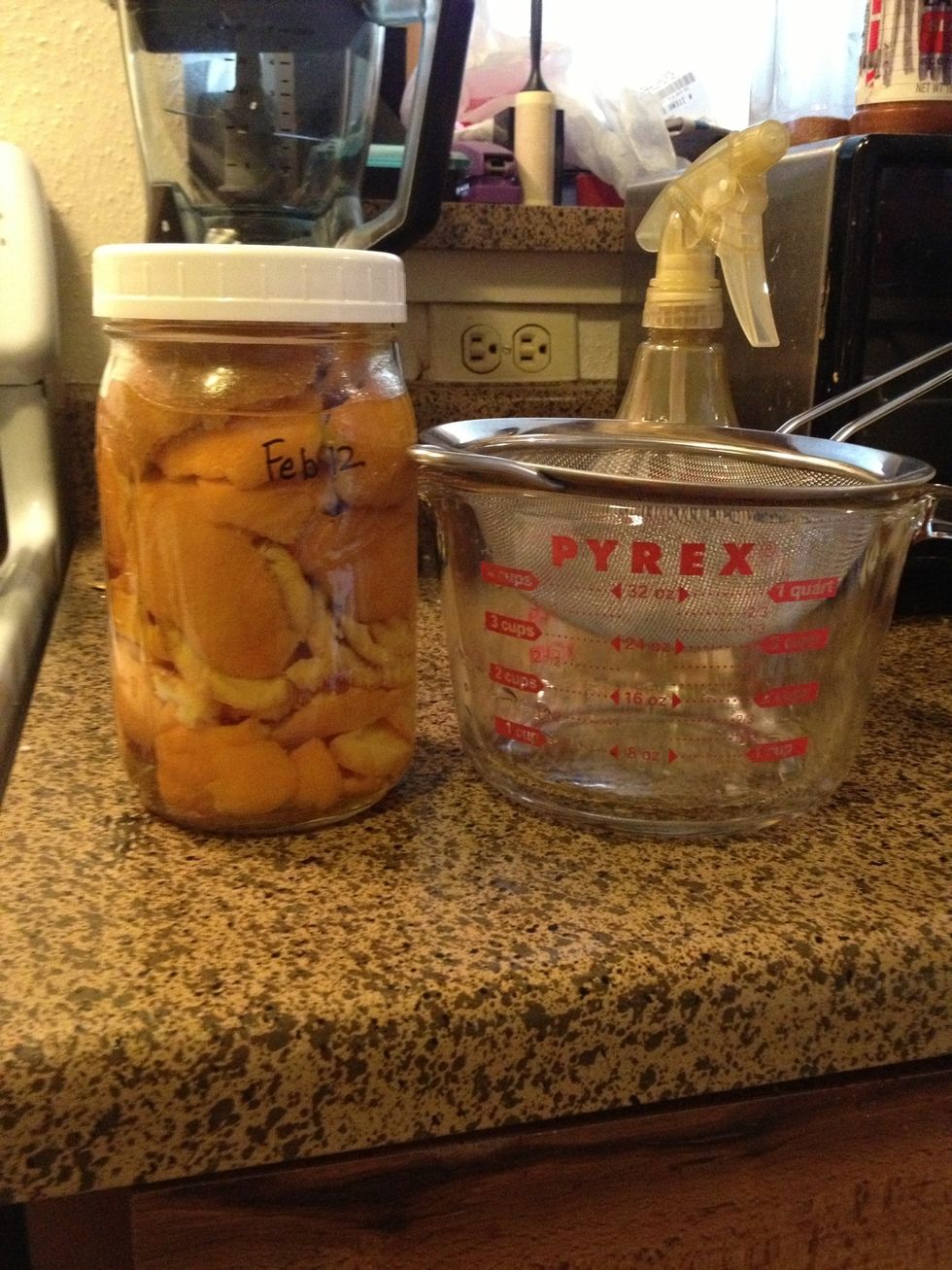 Two weeks later & it's ready to use! As you can see, I'm going to use a strainer to catch any bits as I pour the orange vinegar from the jar.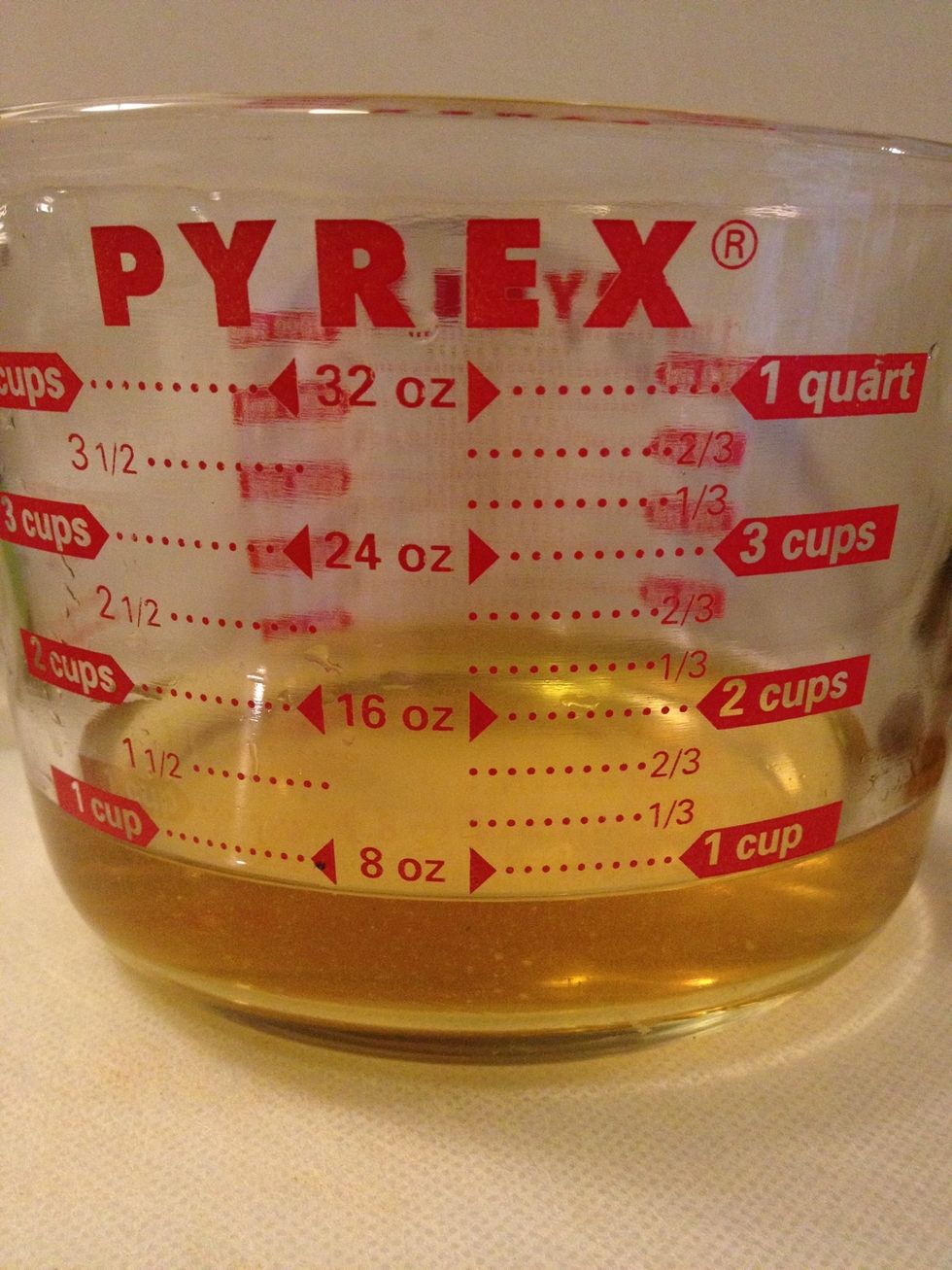 Look at the great orange color & the smell is great! Husband approved! He said it smells like OJ :)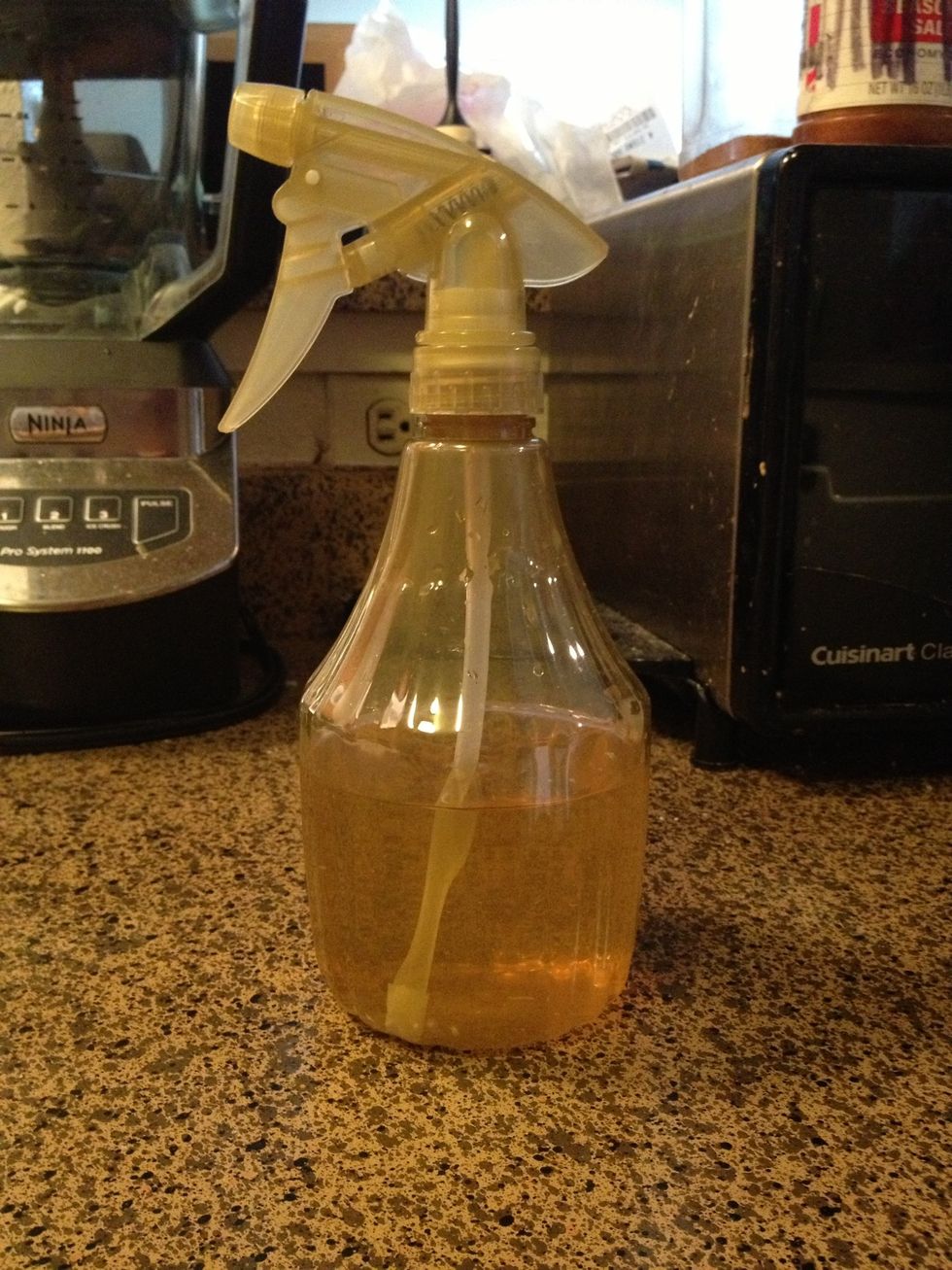 Mixed 50/50 with water & ready to use for cleaning. I am using a stronger solution because we have animals & we cook a lot, but 2:1 is good for light cleaning. Hope y'all are as excited as I am :)
1.0 Large glass jar
Orange peels to fill the jar
White distilled vinegar
Fine mesh strainer
1.0 Empty spray bottle
Amy Taylor
I love to cook, create & save money! Most of my post will involve recipes that are inexpensive to make, yet tasty! Plus other DIY projects. Enjoy!