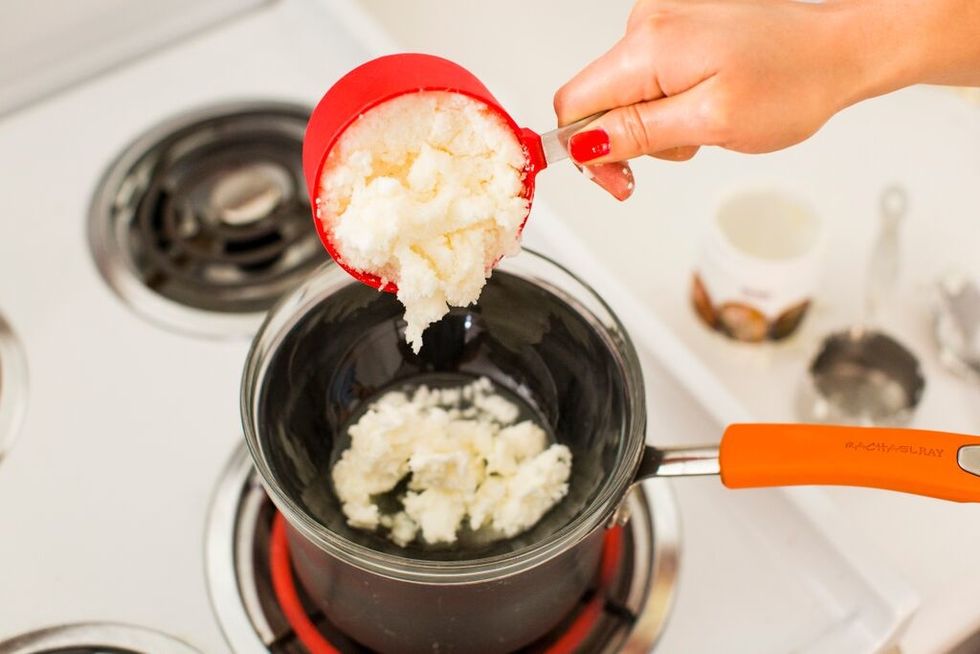 Fill your pot with water so that your glass bowl sits half immersed. Measure out your two butters and place them in glass bowl.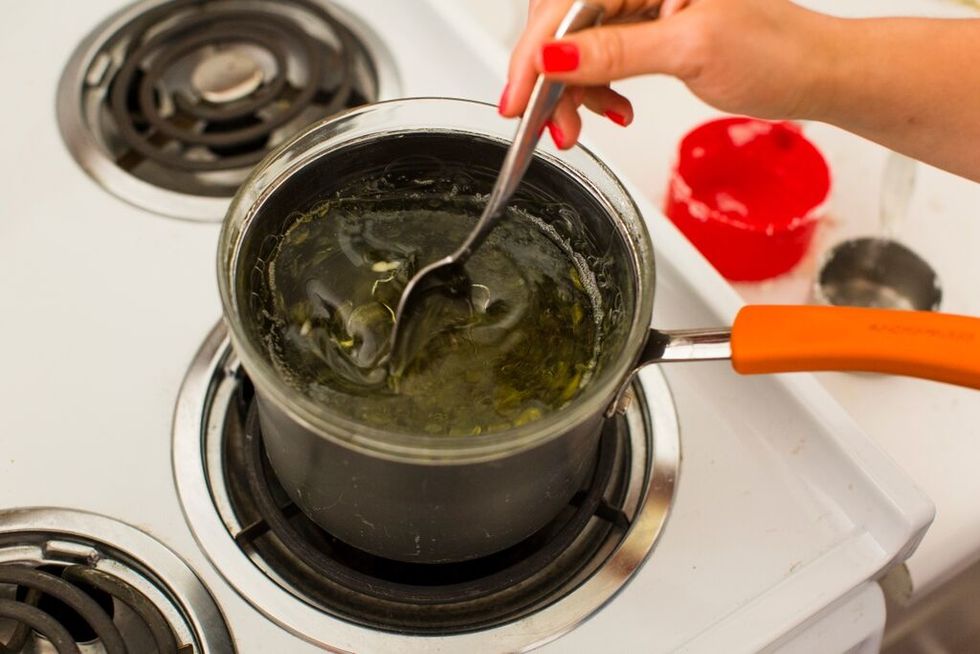 Turn stove on to medium heat and bring the water to a low boil to melt your butters.
When the butters are completely melted, carefully remove your glass bowl from the pot of hot water. Add in the 1/2 cup of almond oil.
Add in the 20-25 drops of orange essential oil.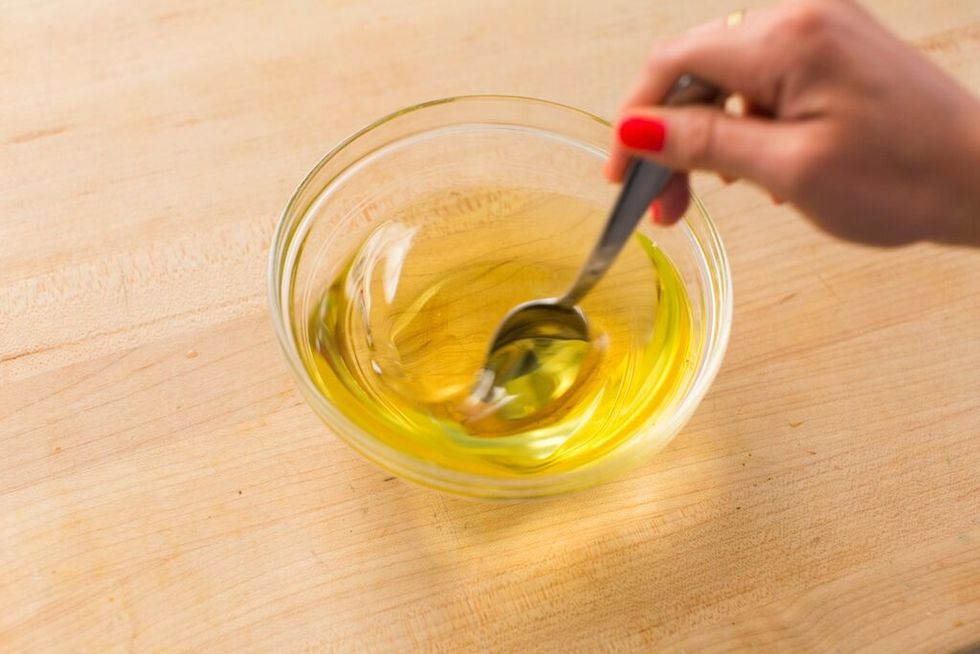 Stir the mixture. Then, place the bowl in the fridge for 30-60 minutes until the mixture has formed a soupy consistency.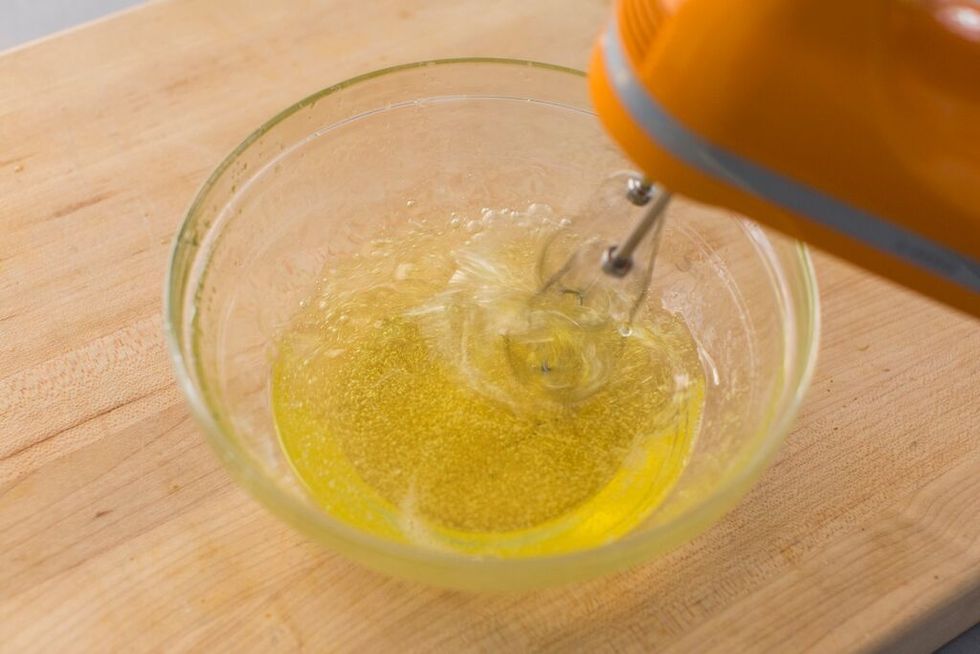 Once it has completely cooled, whip the mixture with an electric mixer until you have soft peaks and a creamy texture.
Note: This can take 10-15 minutes so be patient!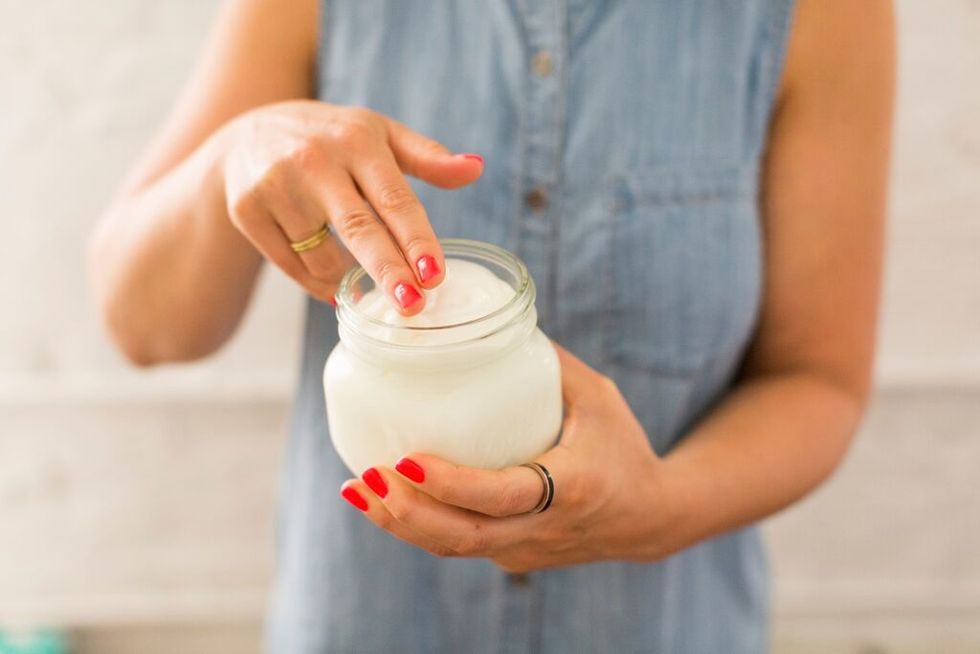 Massage into skin for body butter bliss! Store in air-tight container in a cool place. It should keep for 4-6 weeks.
1.0c Shea Butter
1/2c Mango Butter
1/2c Almond Oil
20.0 drops of Orange essential oil
1.0 Electric Mixer
1.0 glass bowl
1.0 mixing bowl
1.0 pot
1.0 storage container with lid
B+C
We are the team behind B+C Guides. Feel free to message us if you have any questions or see something that could be improved!