Easily made and delicious, these ice cubes will make your boring drinks more interesting!
15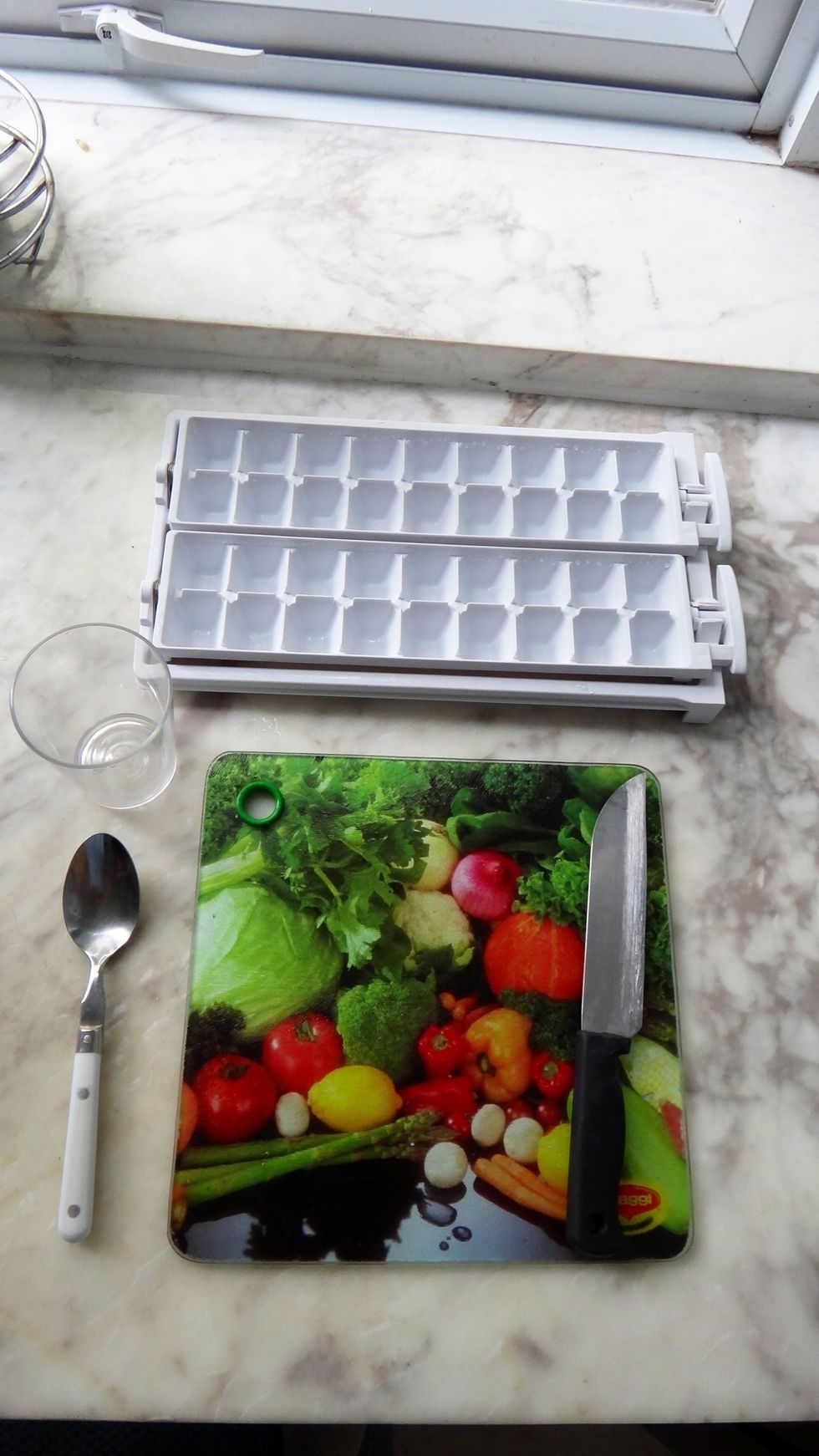 The tools you will need are: a cutting board, a knife, a spoon, a container for your orange juice and an ice cube tray.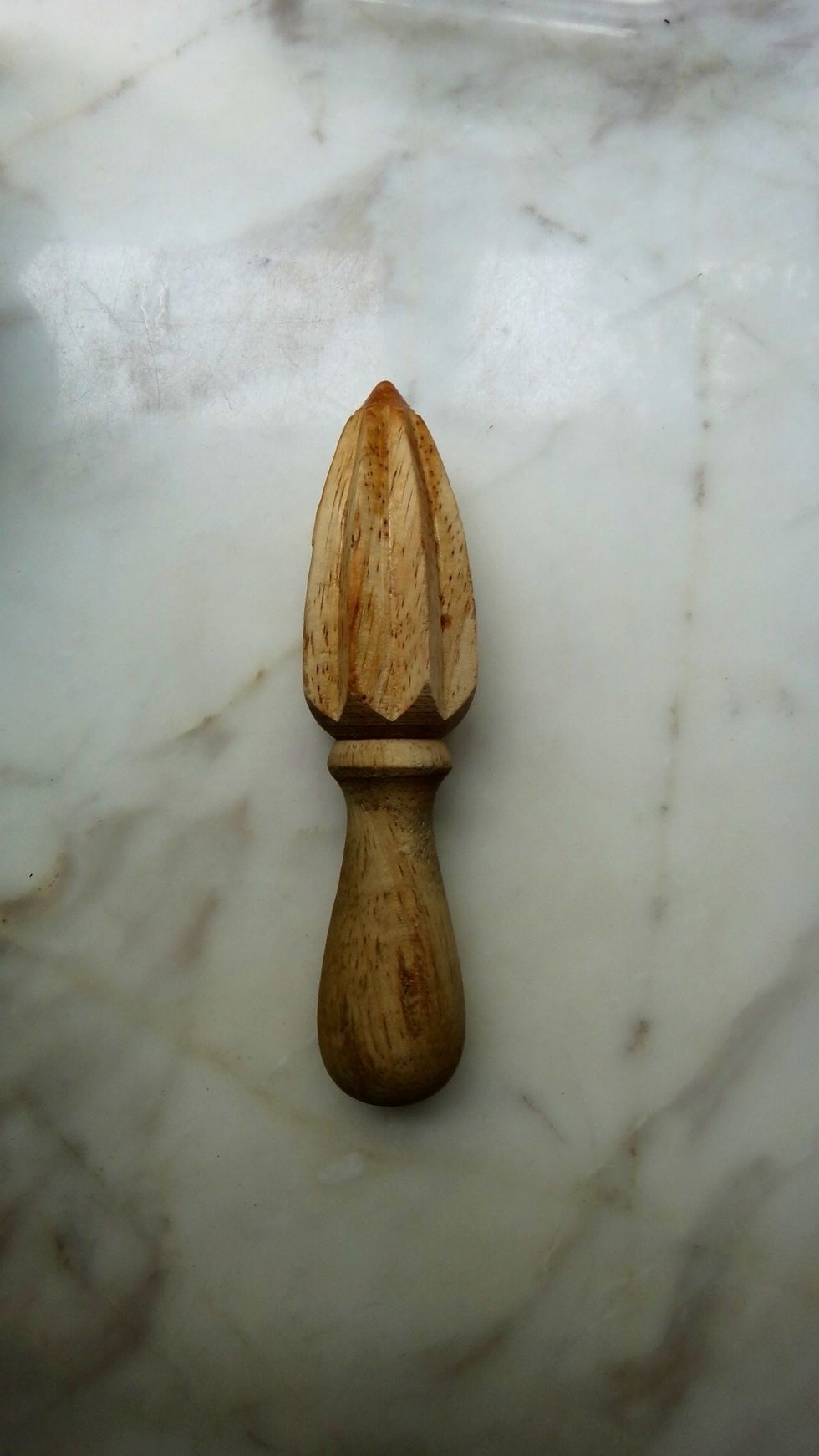 (optional) If you don't want to squeeze the orange juice using only your hands, you can use something like this or an electric juicer.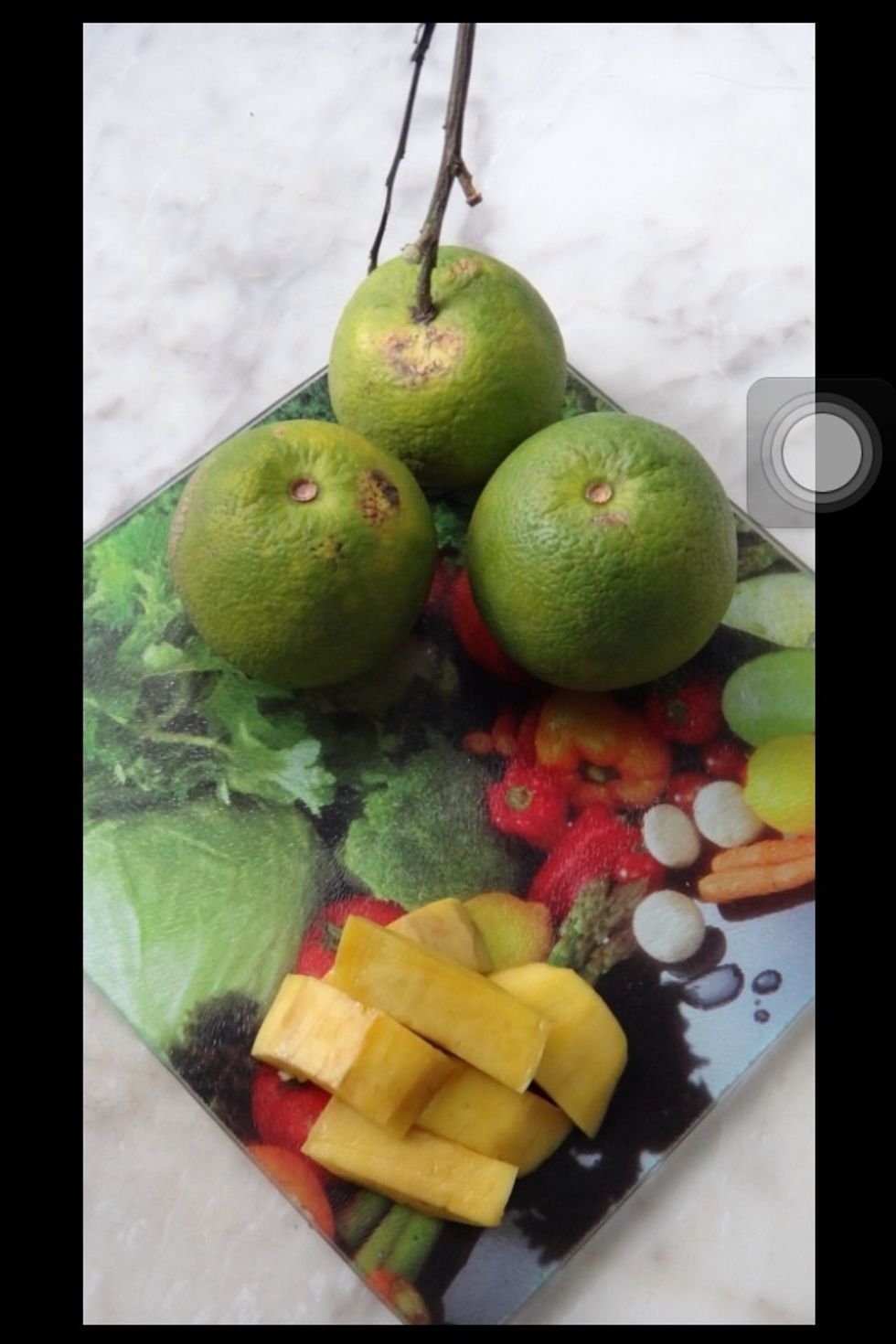 The ingredients you'll need are: three oranges and half a mango. These quantities fit half of my ice cube tray.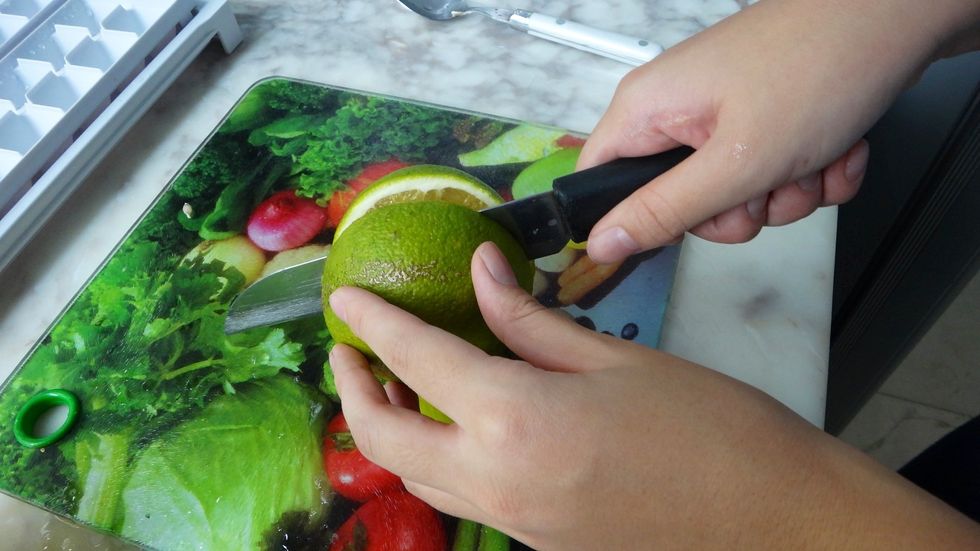 First, slice the oranges in half.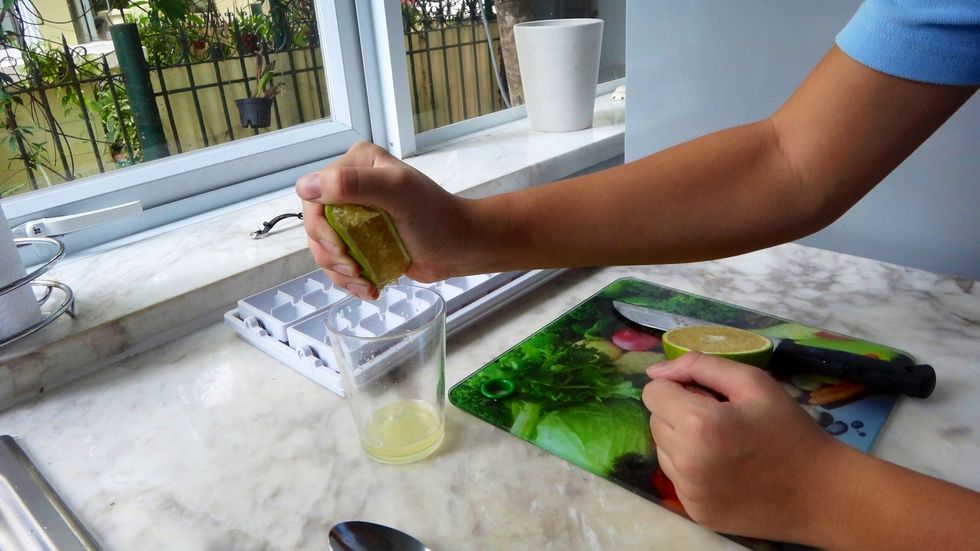 Second, squeeze the juice from the oranges. You can do it by hand…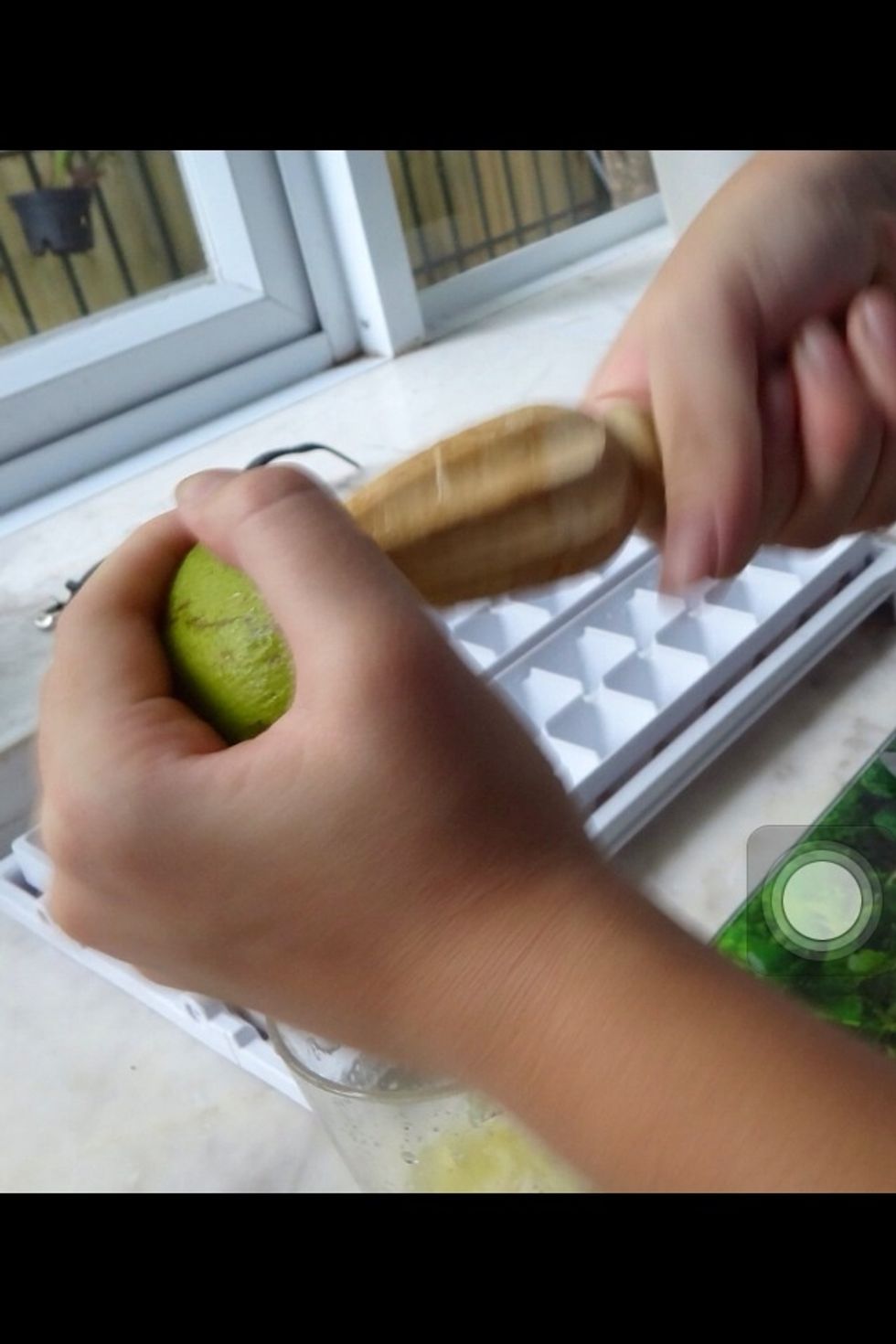 … or use something to help you.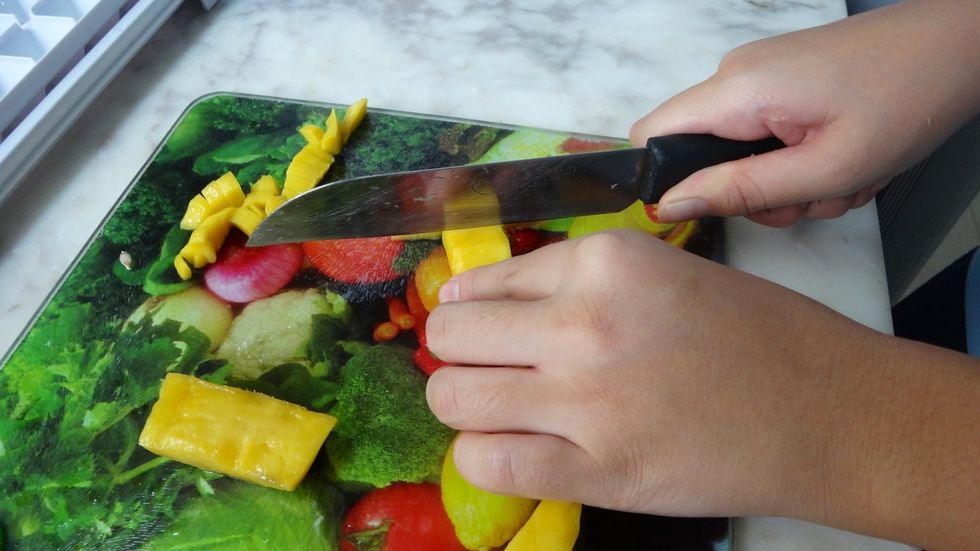 Then, slice the mango into small cubes.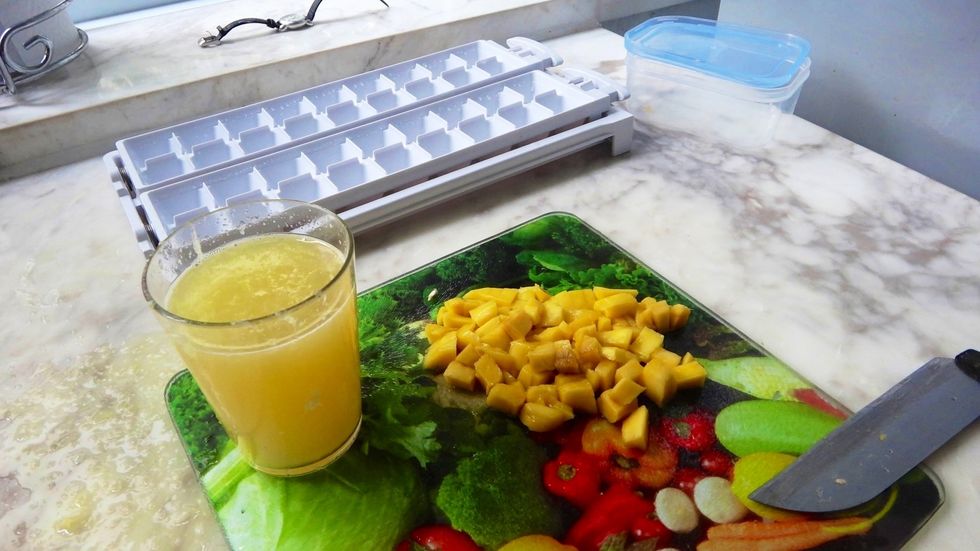 By now, you should have this.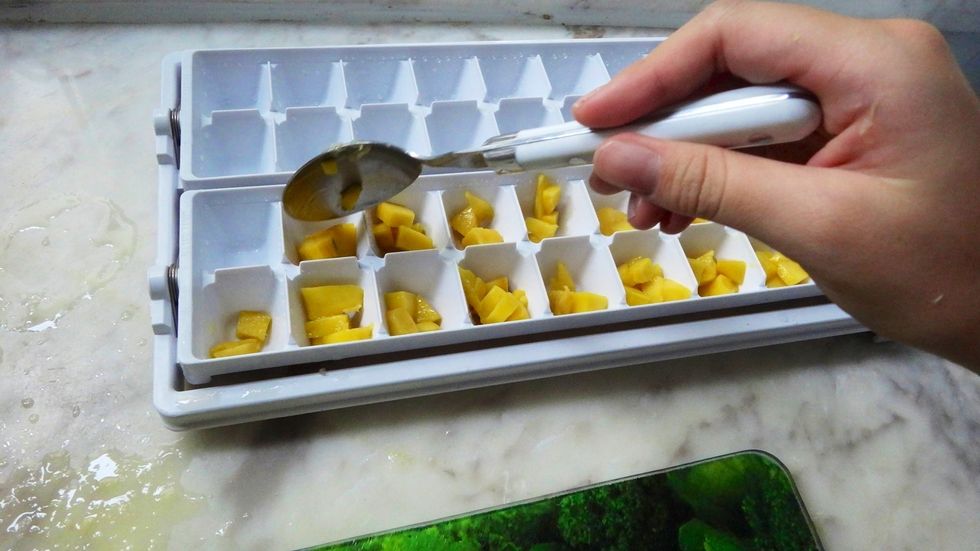 Divide the mango cubes among half of the ice cube tray.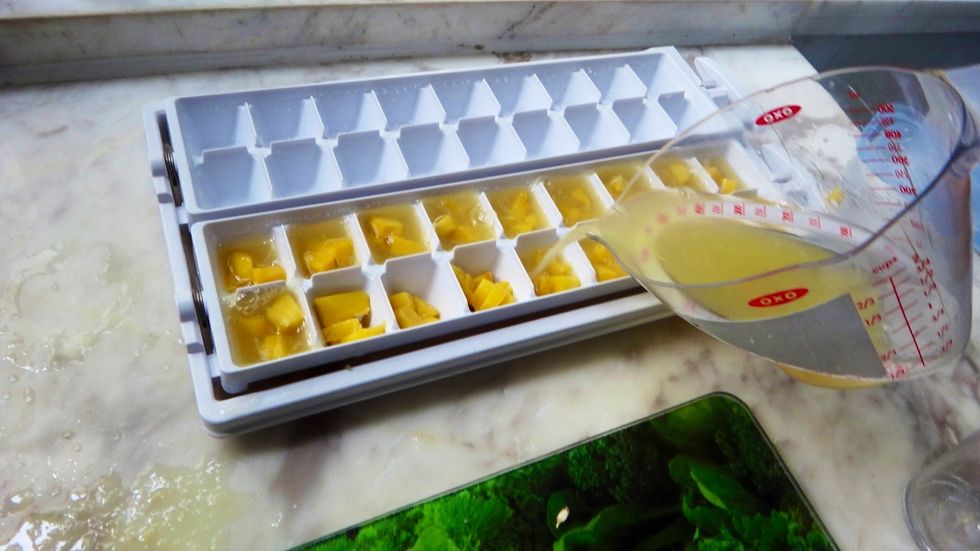 Now, pour in the freshly squeezed orange juice so that each ice cube hole is full and the mango cubes are fully submerged.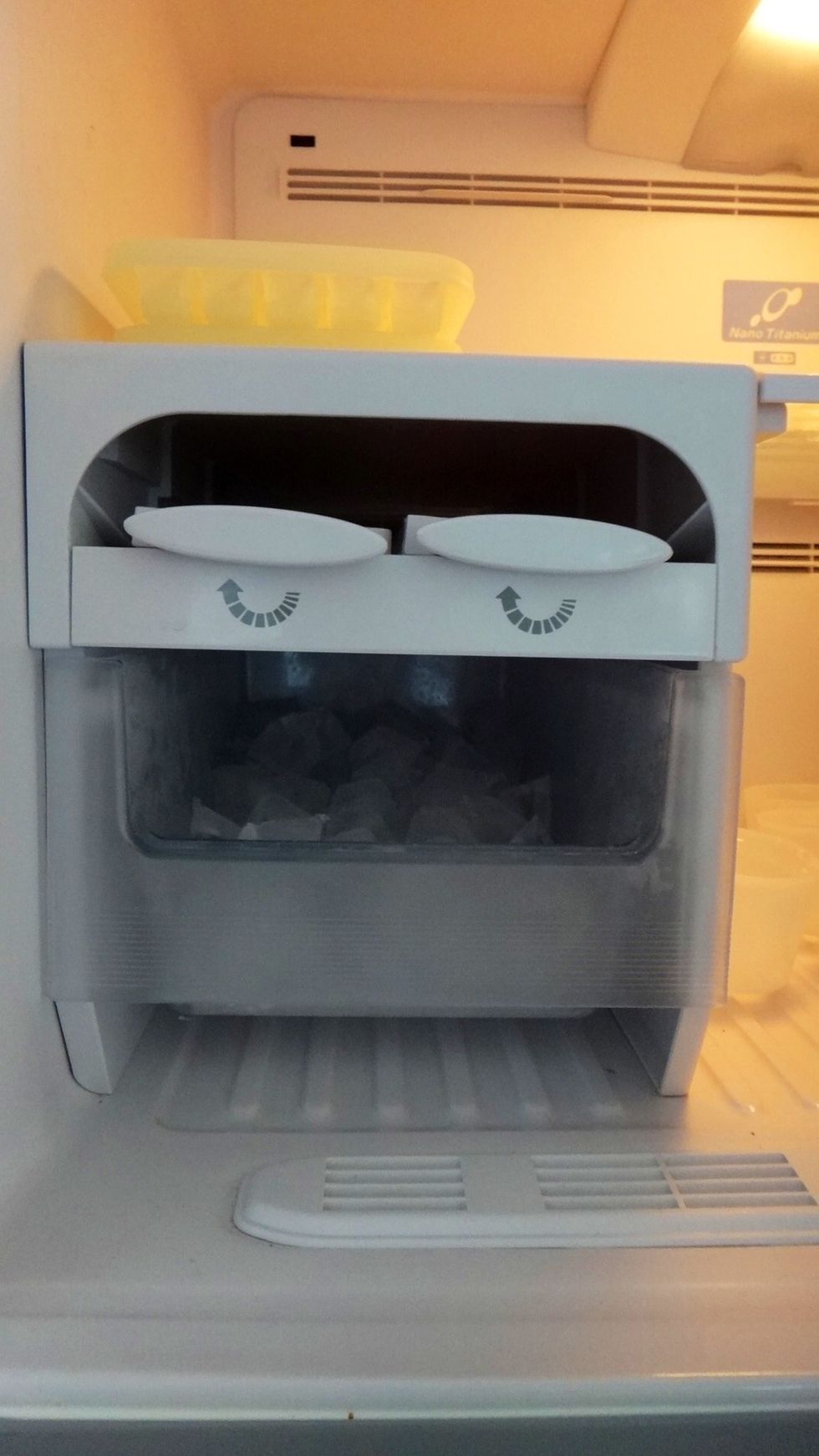 Then, put the tray into the freezer overnight.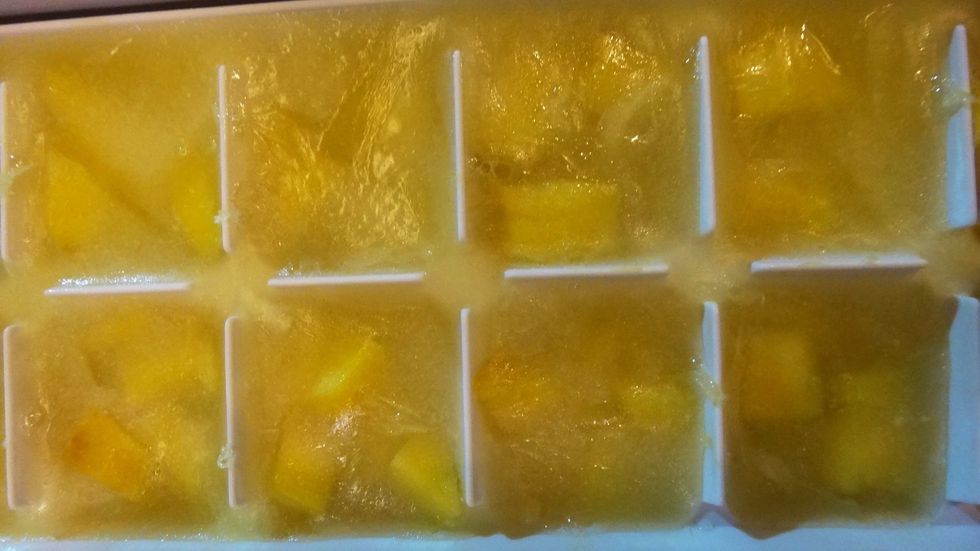 When they are ready, take them out. You may need to hit the bottom of the tray or run warm water along the underside of the tray to help get them out.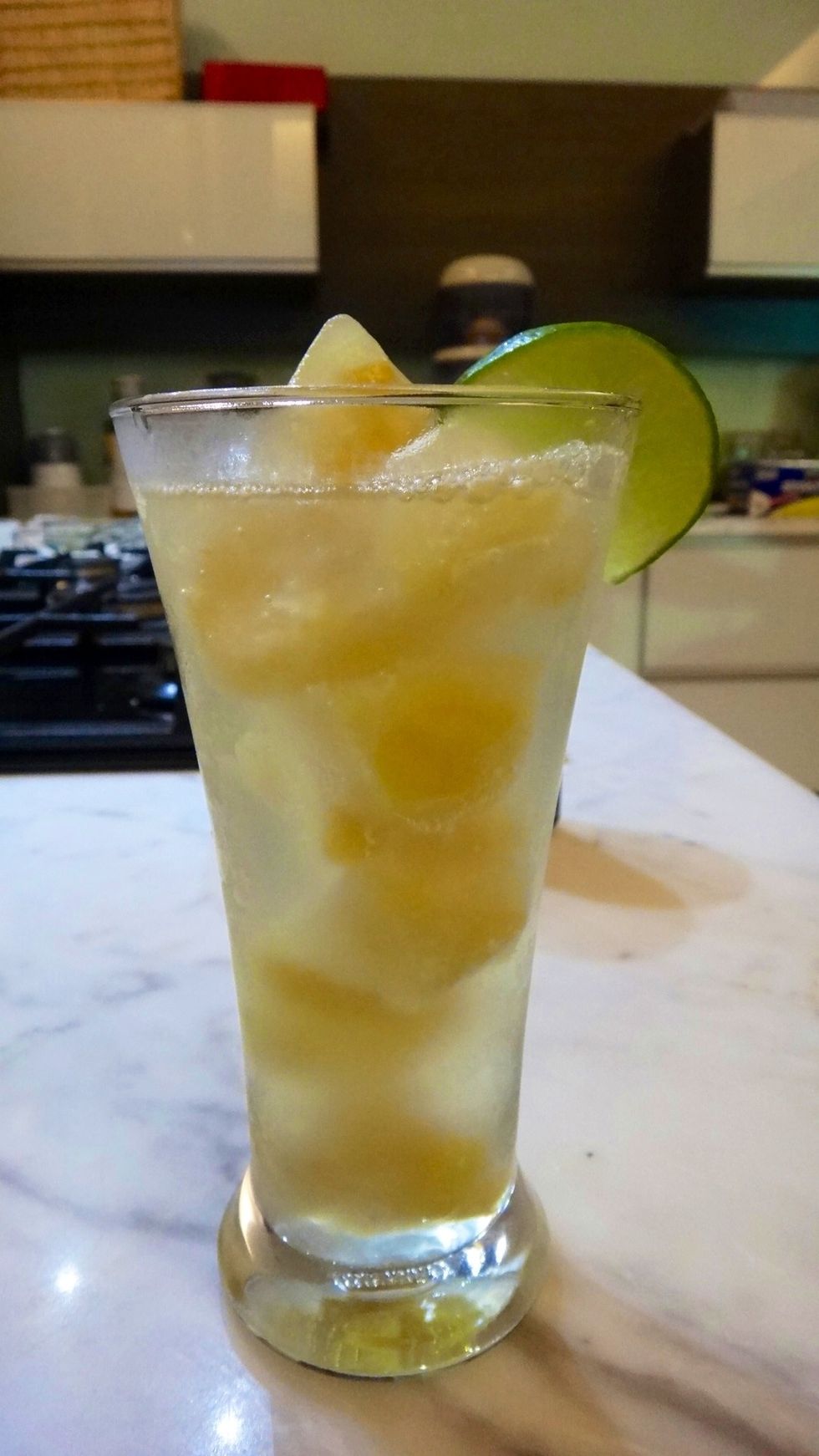 Serve the ice cubes in soda water and...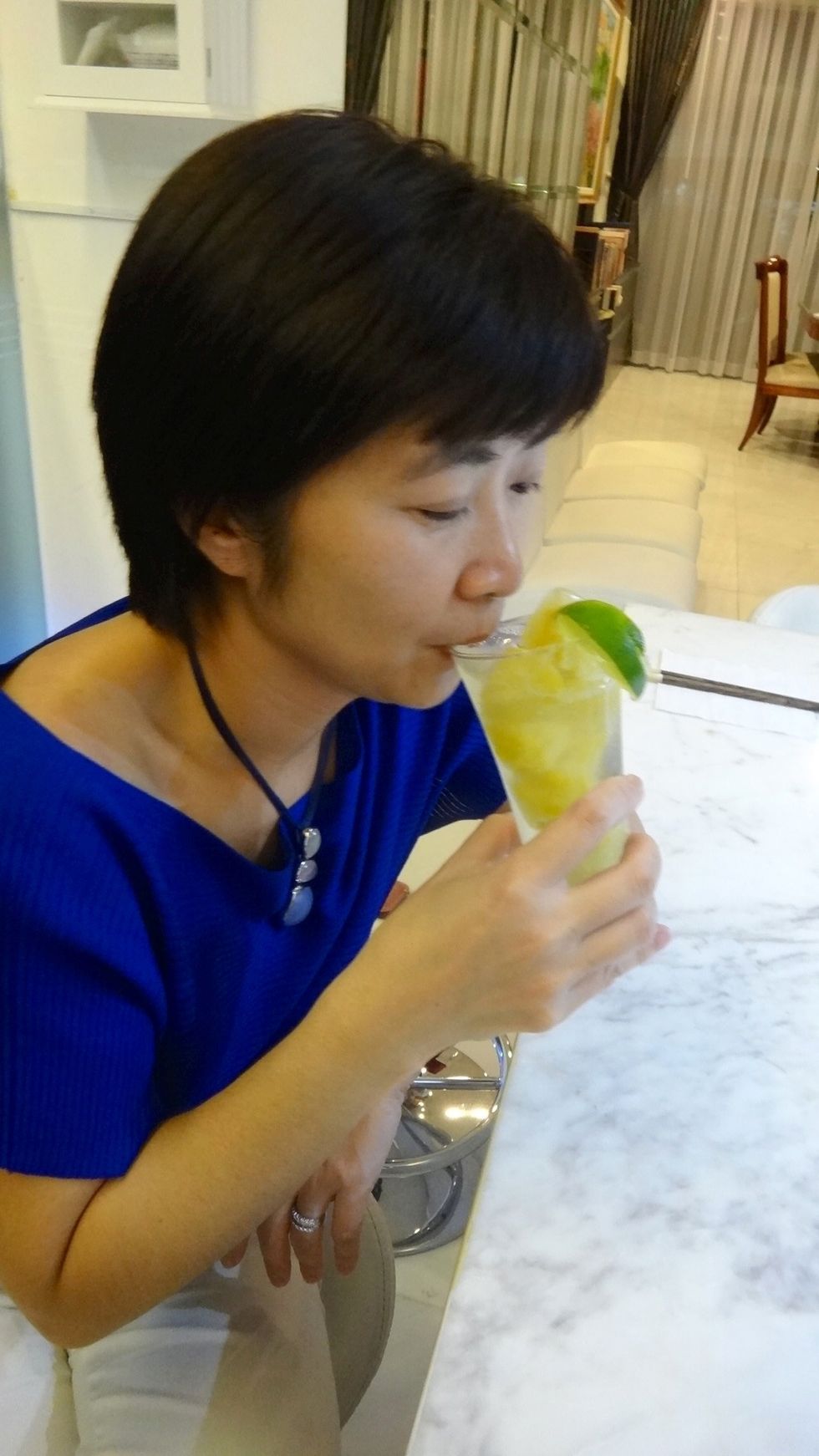 … enjoy!
The creator of this guide has not included ingredients