Combine flour, baking soda and salt in one bowl.
In a second bowl whisk together sugar, butter and eggs.
Combined both mixes together. Grate an entire orange peel, then add milk and white chocolate chips into the mixture.
Bake at 350 degrees for 18-20 minutes.
To make compote topping, chop orange into chucks. Add 1/4 cup of sugar and 2 tbs of butter into a frying pan. Cook until orange has a syrup like coating.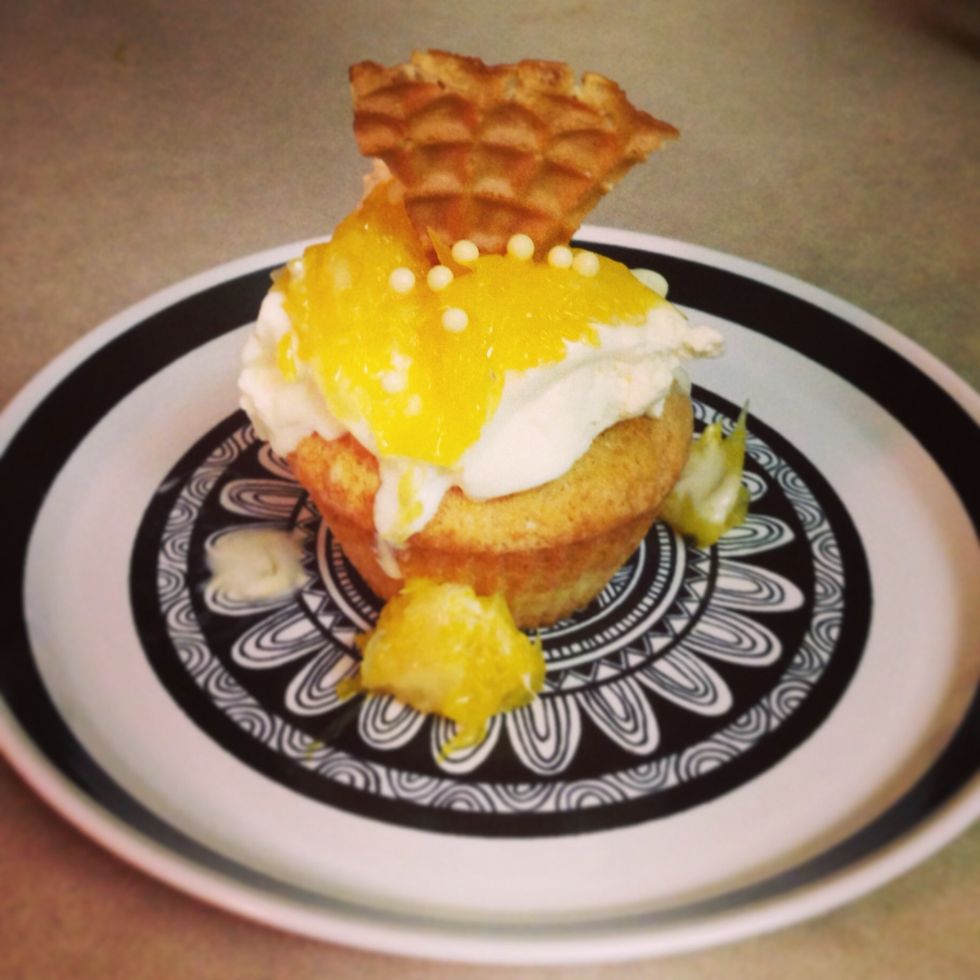 Enjoy!
1.0c Flour
0.0Tbsp Baking Soda
0.0tsp Salt
1.0c Sugar
0.0c Butter
2.0 Eggs
0.0c Milk
1.0c White chocolate chips
1.0 Orange