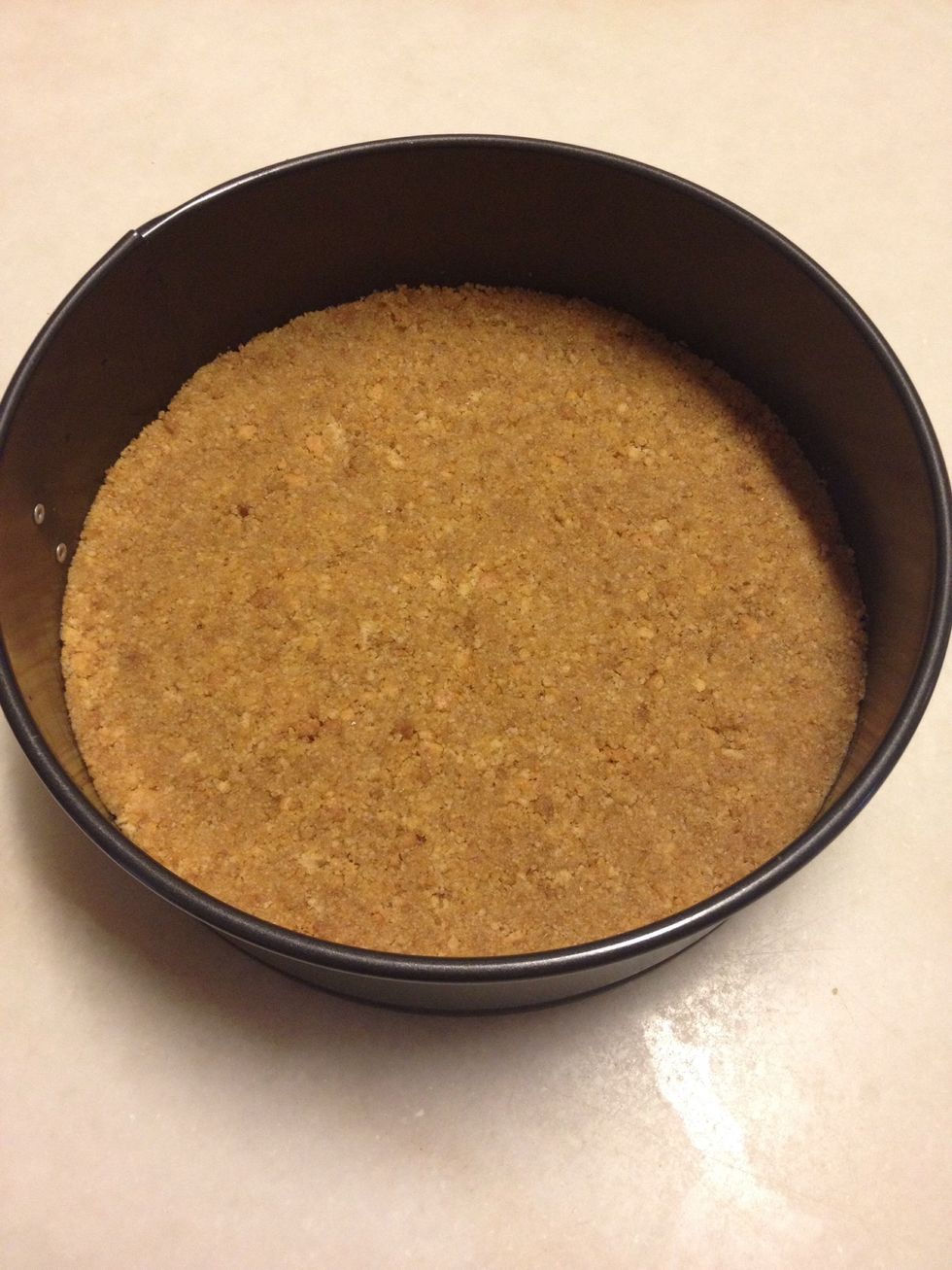 Crushed the digestive biscuit and mix it with melted butter. Press the mixture into an 8" spring form pan. Refrigerate for 10-15 minutes.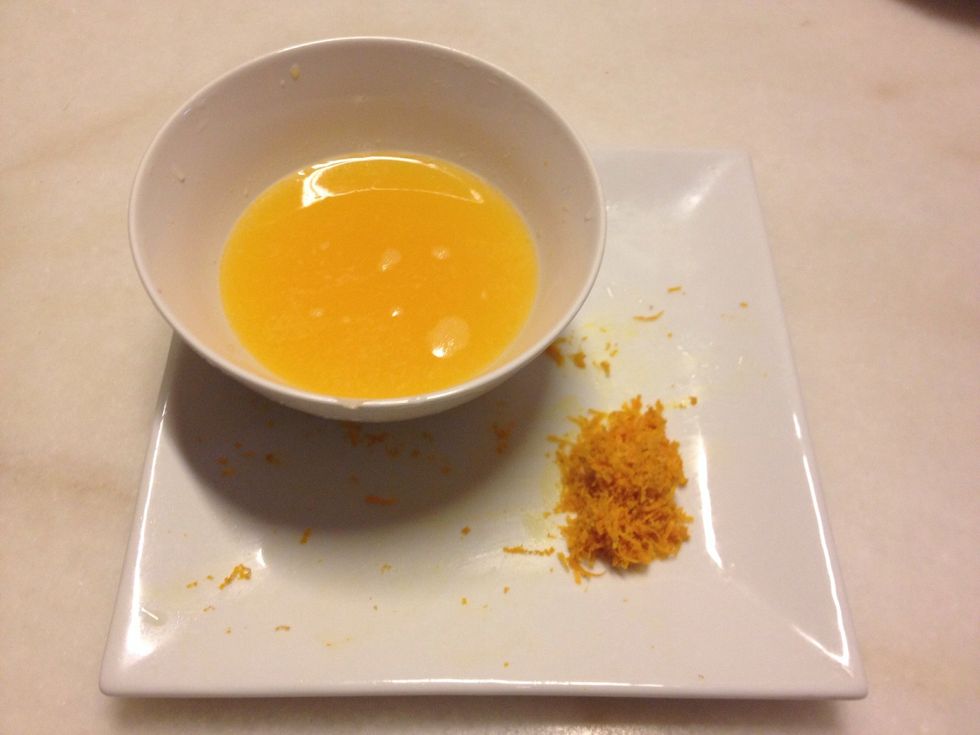 Juice and zest 2 oranges. Keep the other two oranges for later.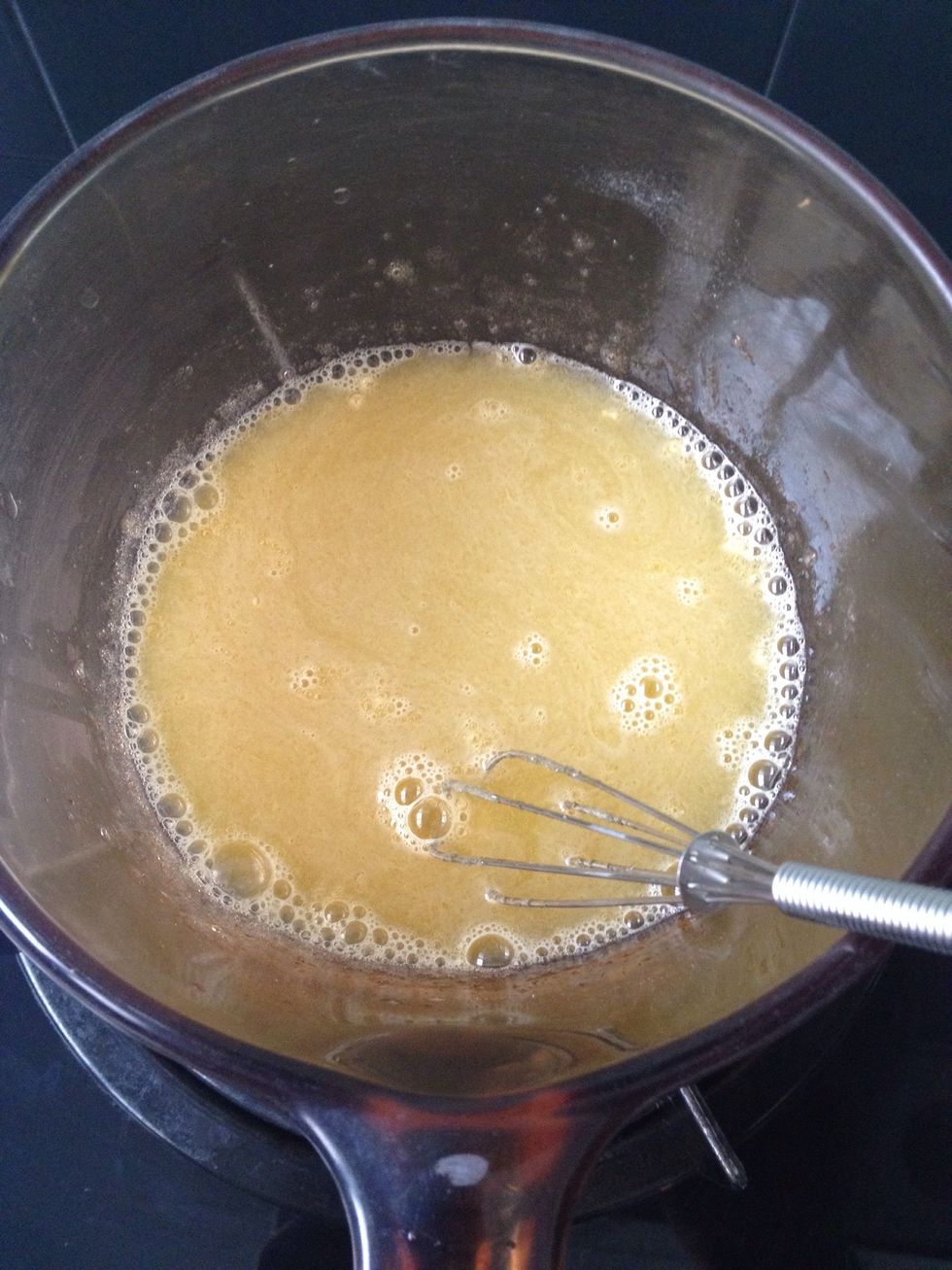 In a small sauce pan, pour in the orange juice and add the gelatine. Place on low heat and stir until gelatine is dissolve. Set aside to cool.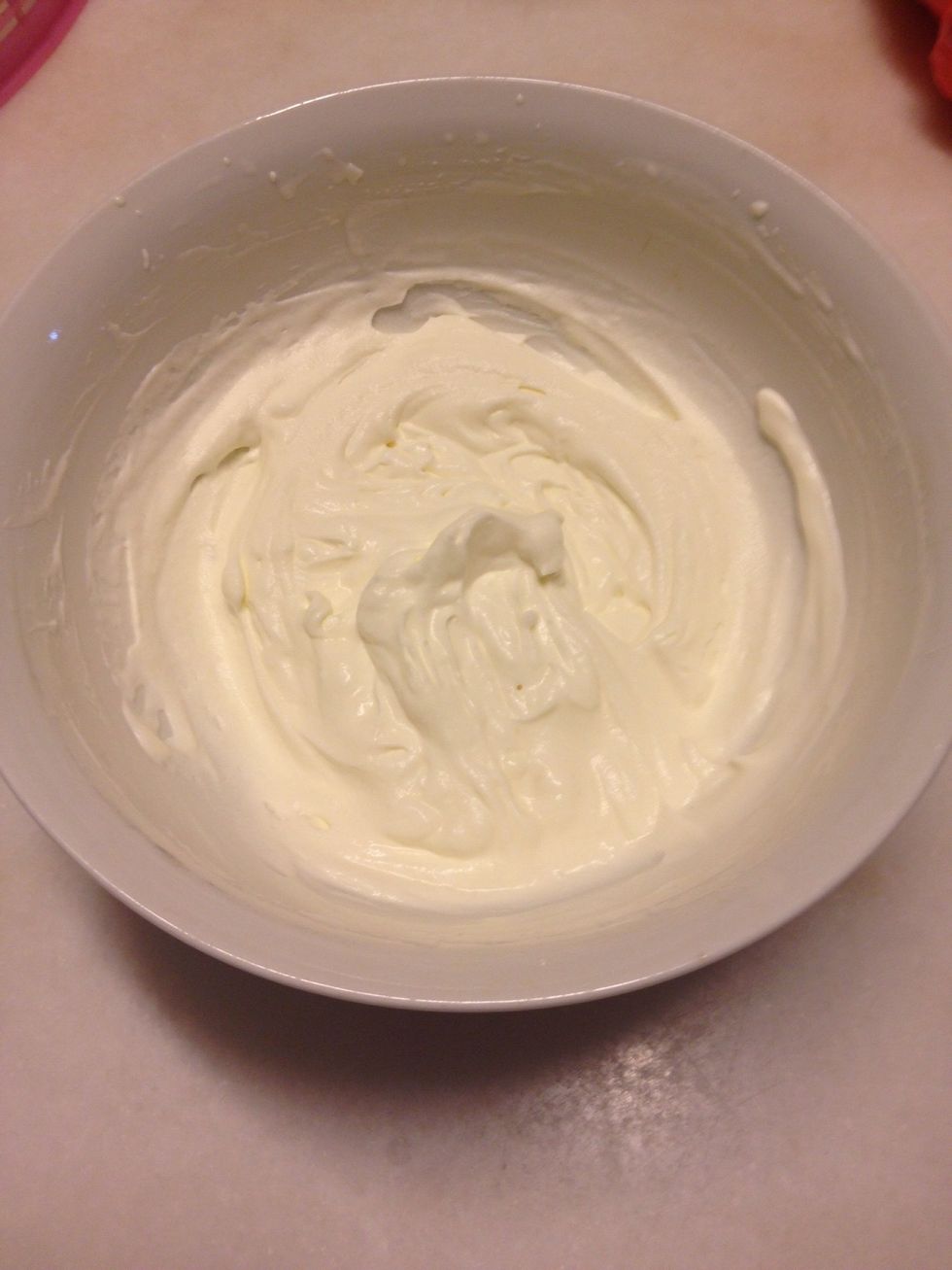 In a separate bowl, whip the cream until soft peak and set it aside.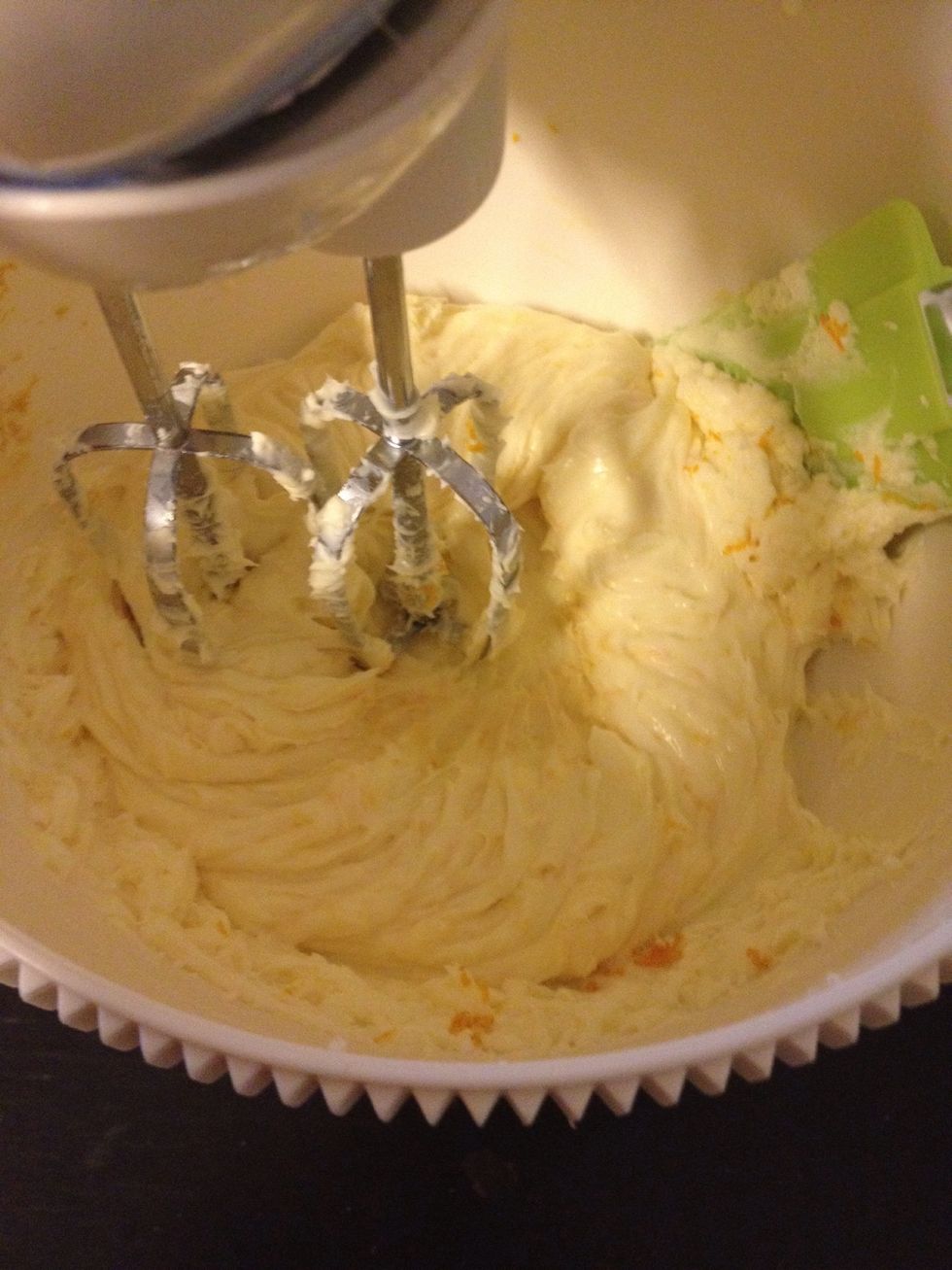 Beat softened cream cheese with sugar until smooth. Add in the orange zest and mix till incorporated.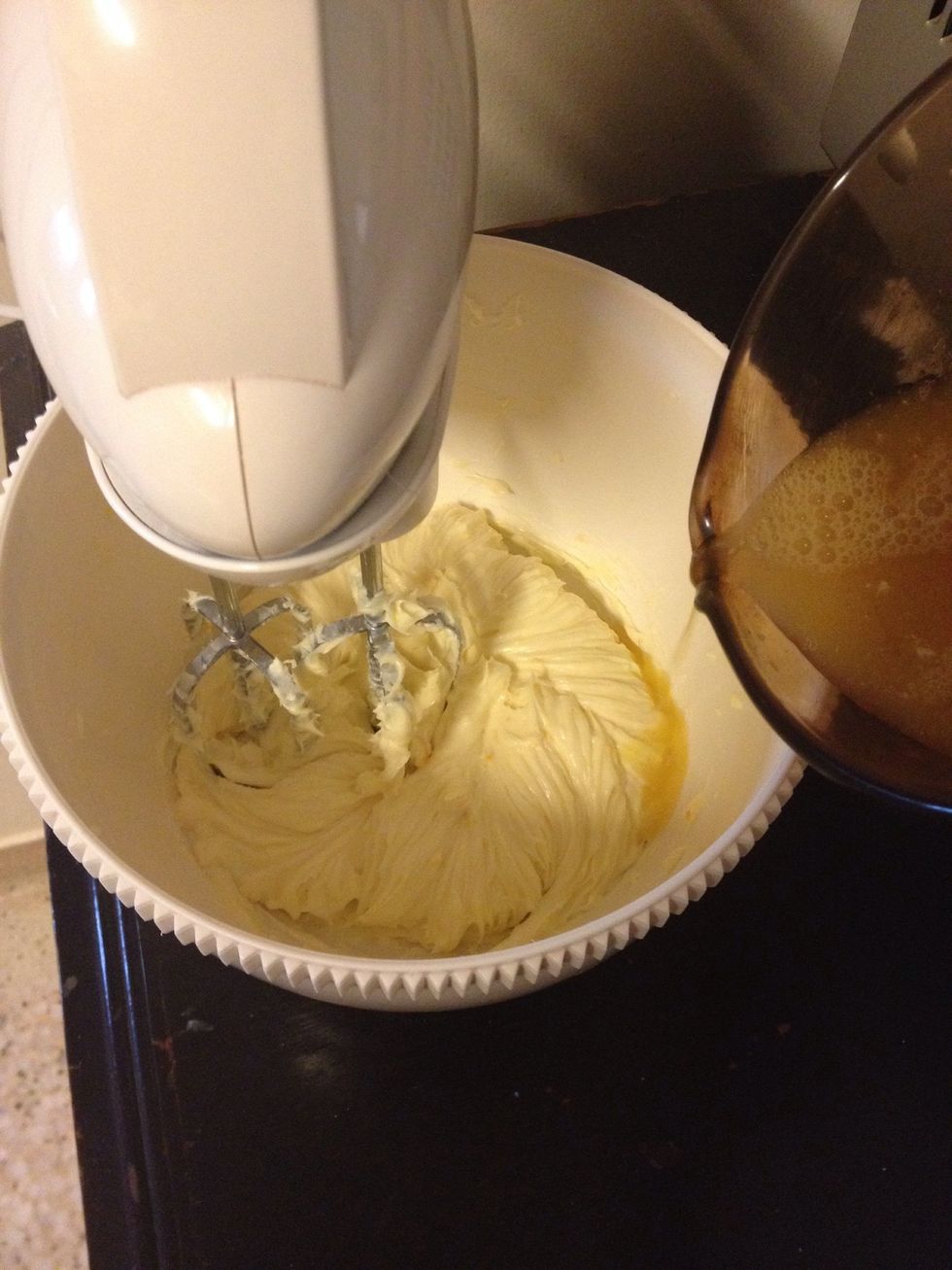 Slowly pour in the orange and gelatine mixture.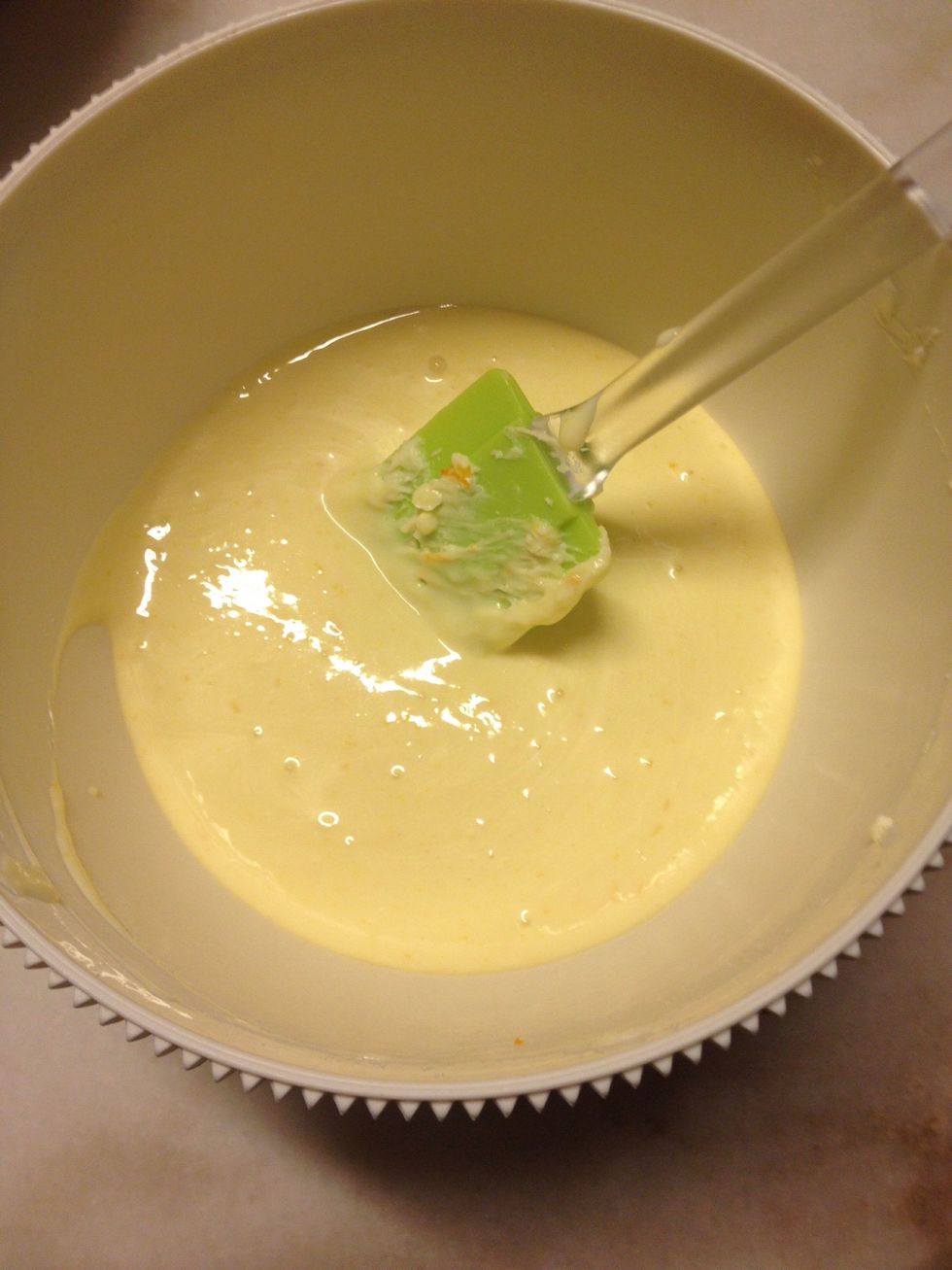 Beat until all is incorporated and smooth.
Gently fold in whipped cream.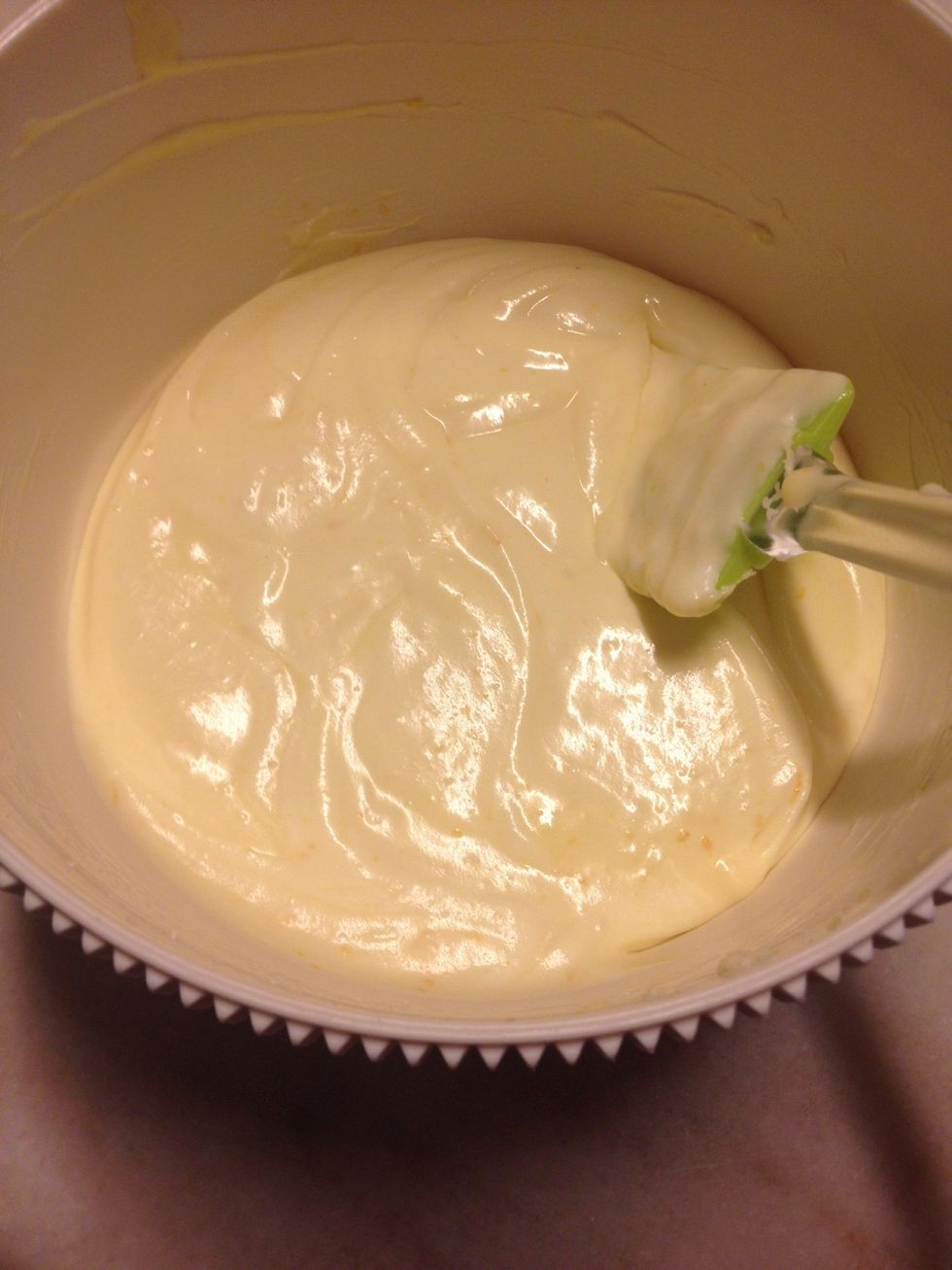 Your cream cheese should look like this when it's incorporate with whipped cream.
Pour mixture into the prepared base and refrigerate until firm.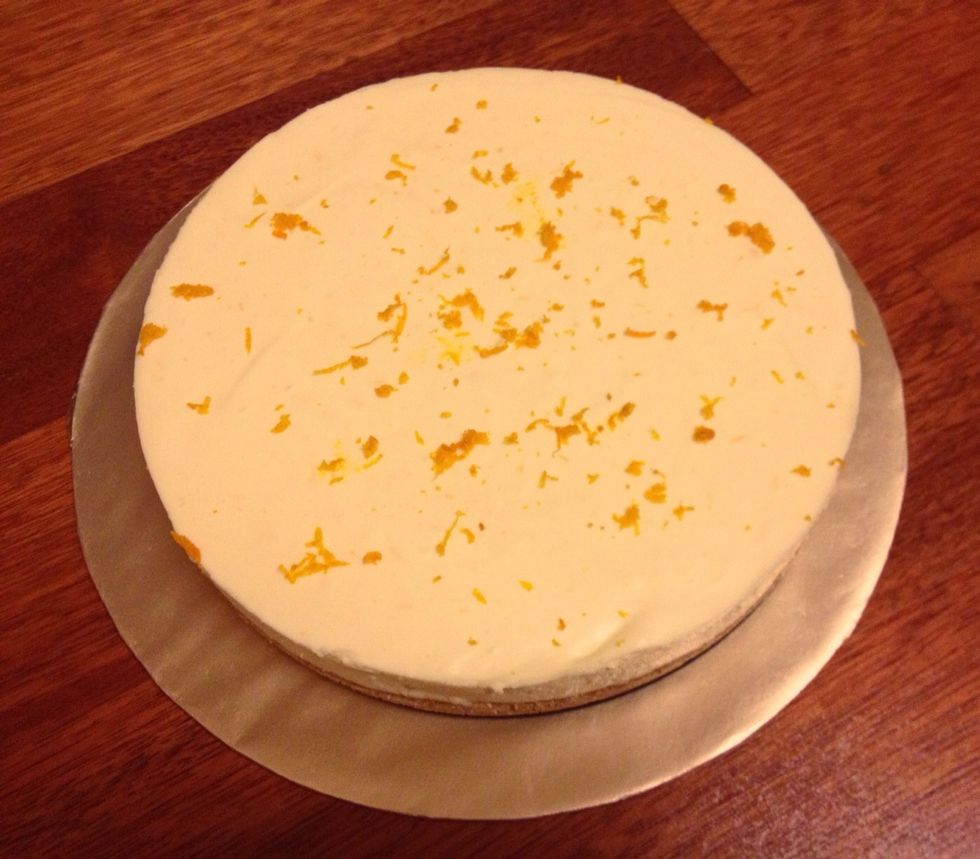 Once the cheese cake is firm, you can add a little bit of orange zest on top of the cake and it's ready to be served!
155.0g Digestive biscuit
75.0g Melted butter
12.0oz Cream cheese
1/2c Castor sugar
1.0c Whipped cream
2.0 Oranges
2.0Tbsp Gelatin