Impress your family, guests or yourself with this quick salad. Extremely delicious but healthy!
21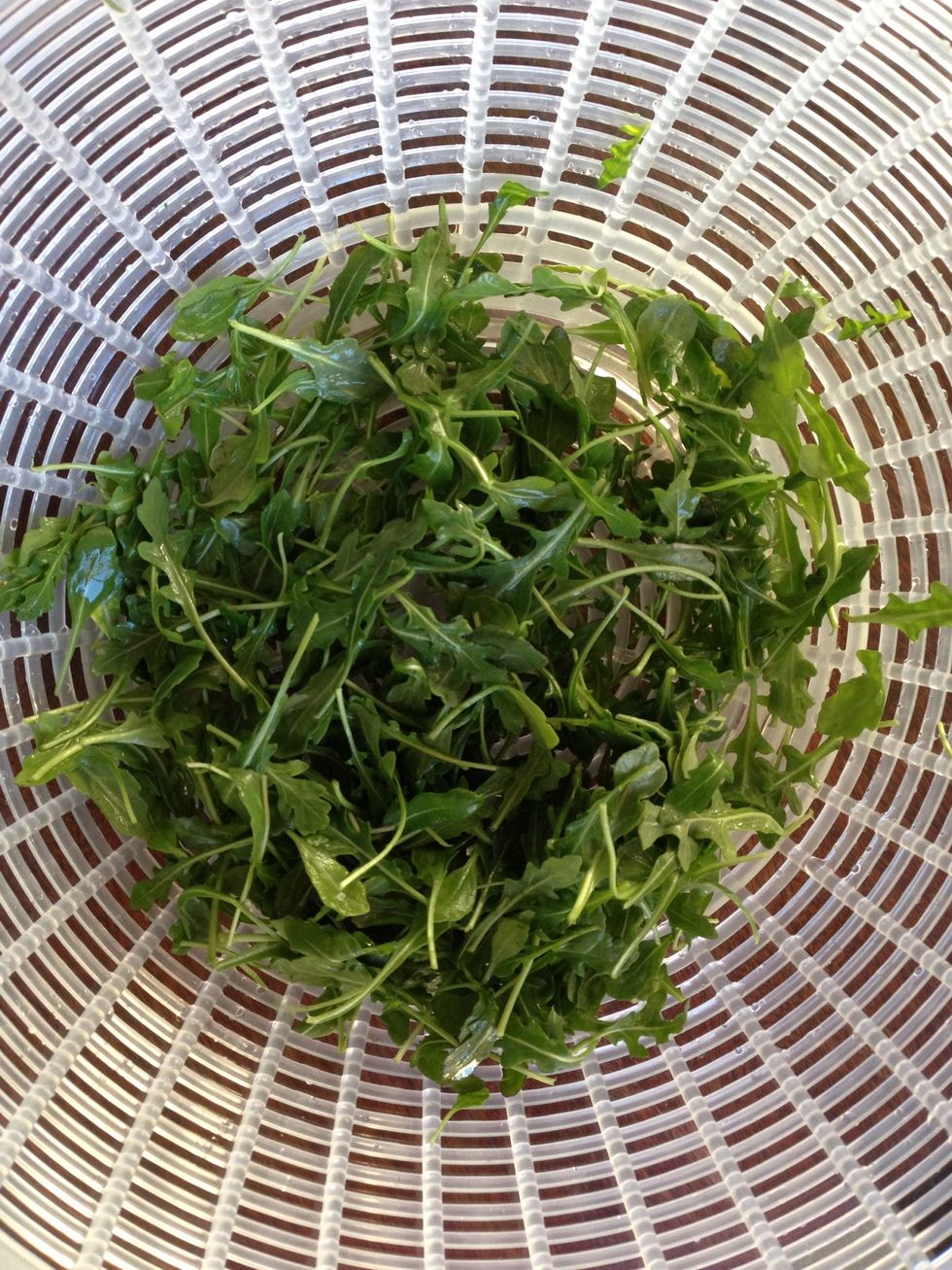 Wash the greens and dry them in a salad spinner. I like using spicy greens like arugula and watercress. Pictured: arugula.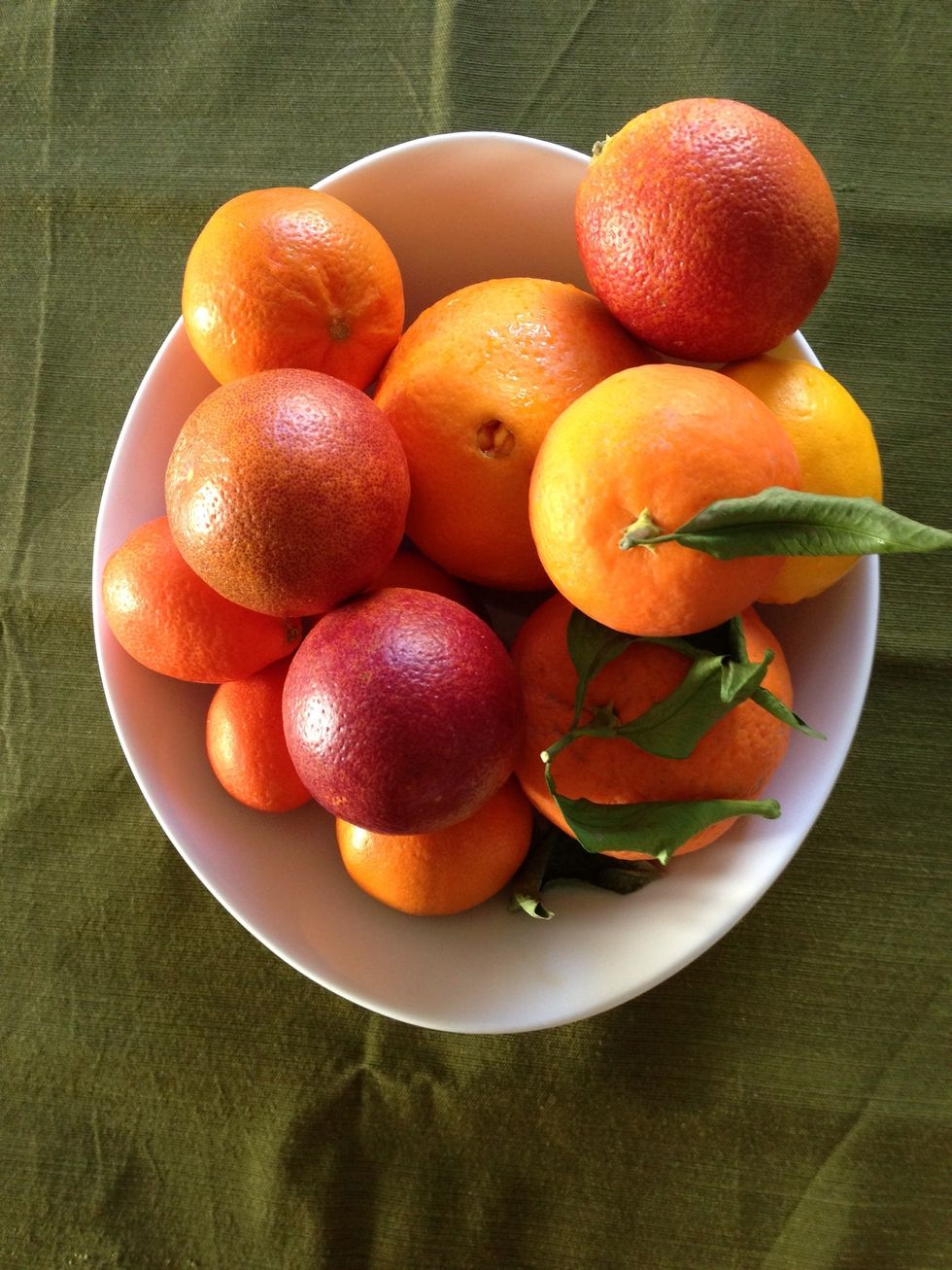 It's citrus season right now (winter). Stock up at your farmers market or local grocery store. Ask them about all the different flavor profiles. Use whichever citrus fruit appeals to you.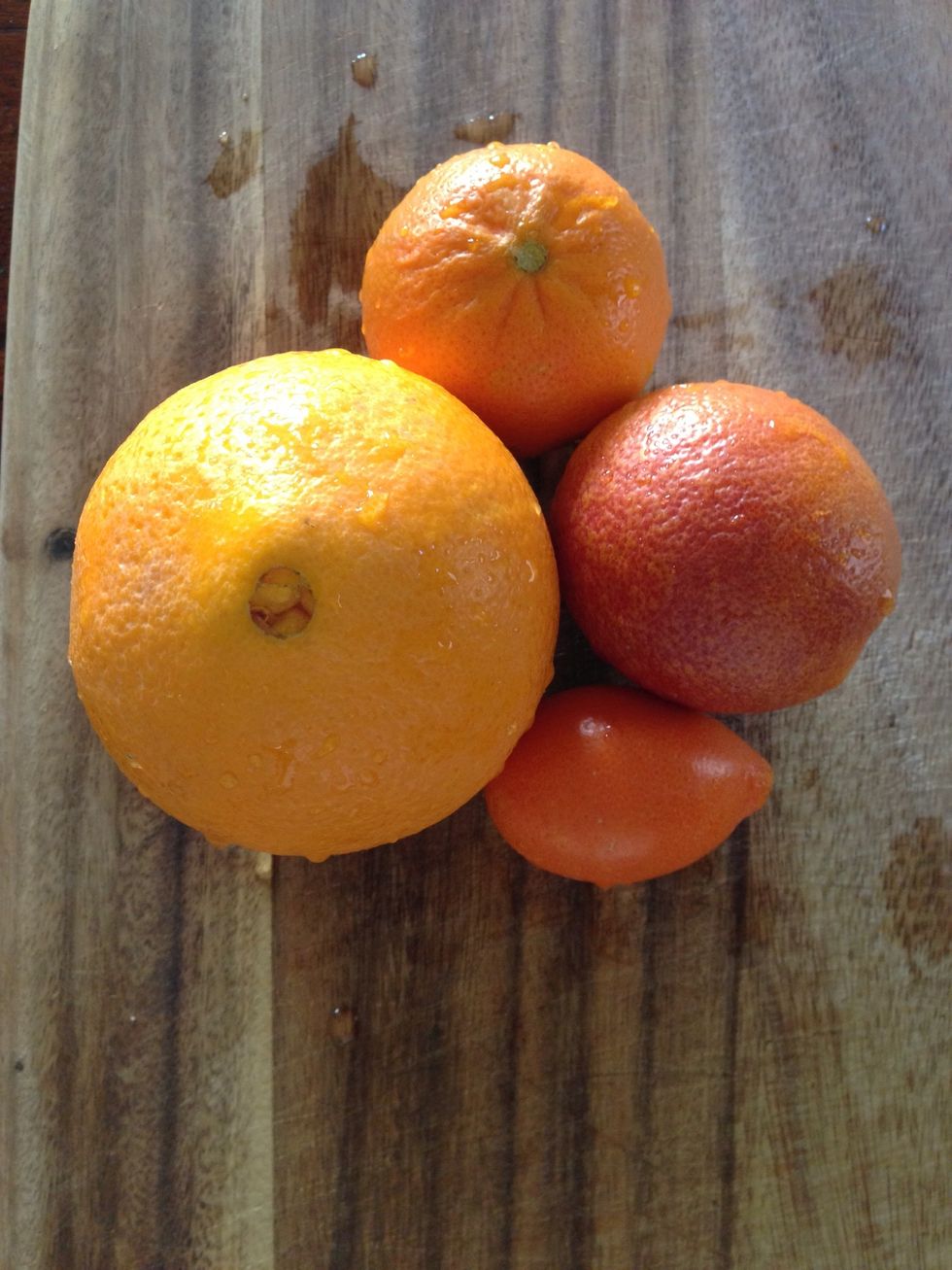 Wash the oranges with a brush. It's always a good idea to wash fruits even if you are discarding the peel. Pictured: Cara Cara, mandarin-quat, Moro blood orange, and mandarin.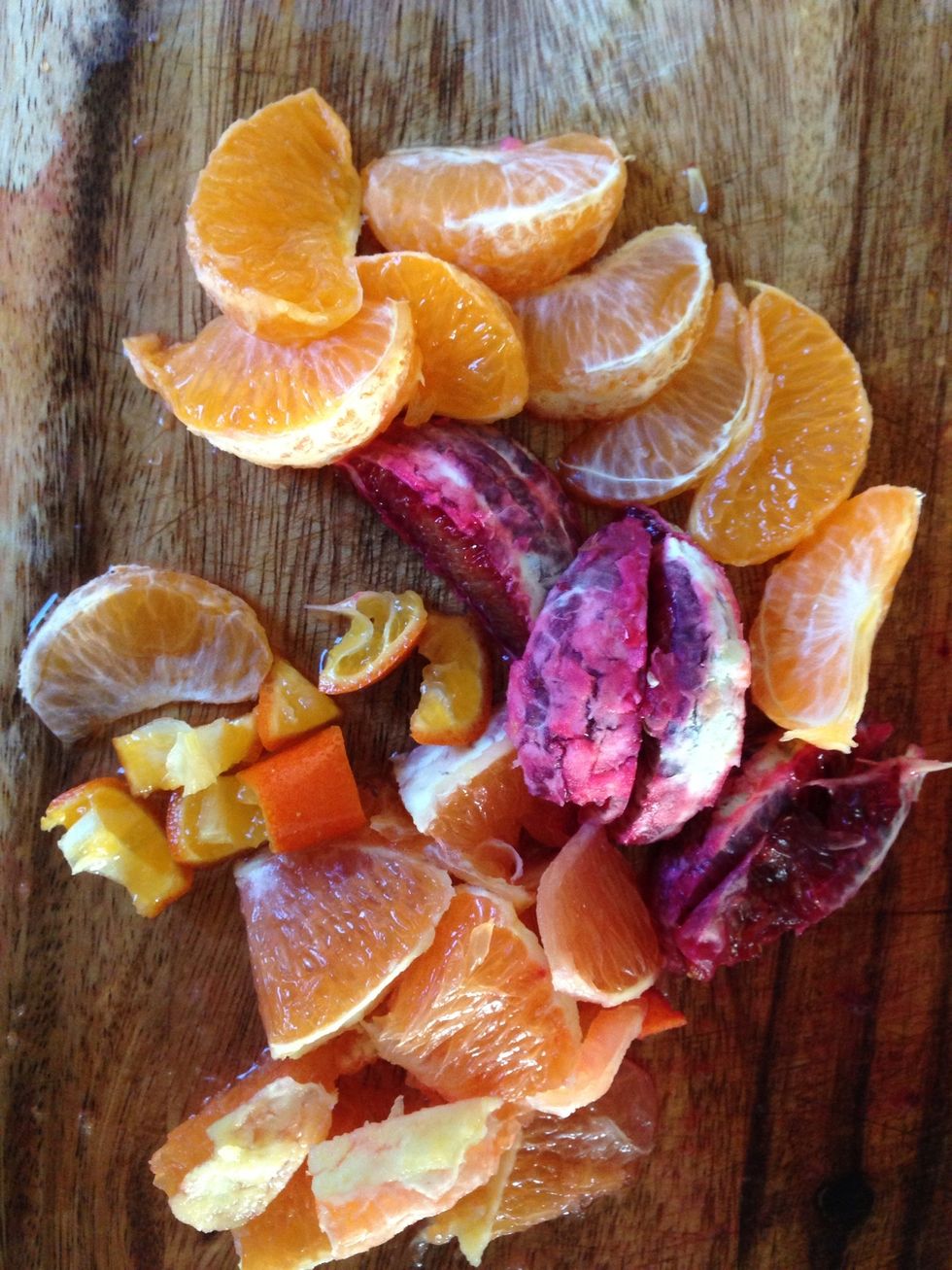 Peel, seed and segment the oranges. Cut larger pieces into bite-sized pieces. The blood oranges and mandarins are usually small enough.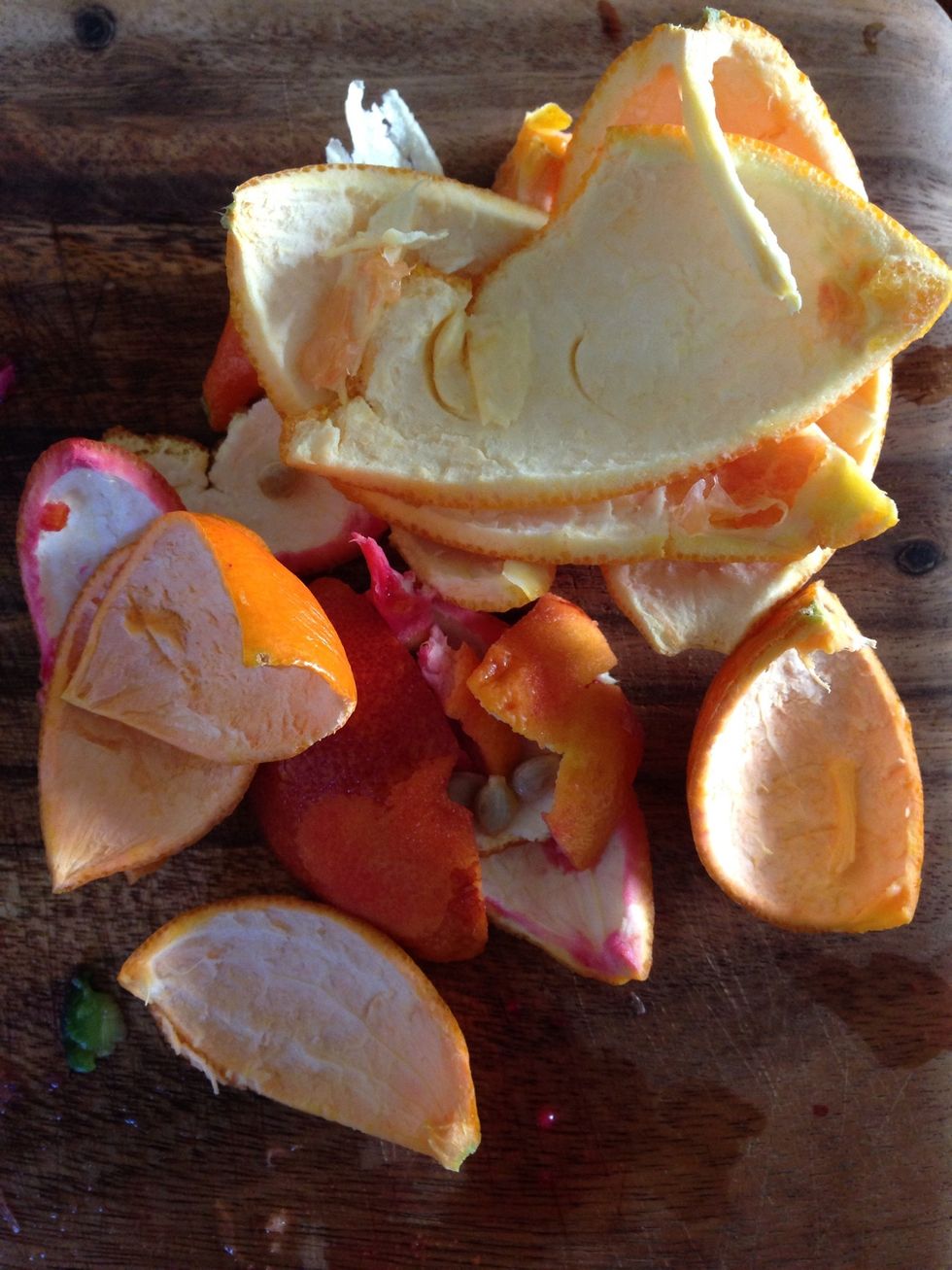 Compost!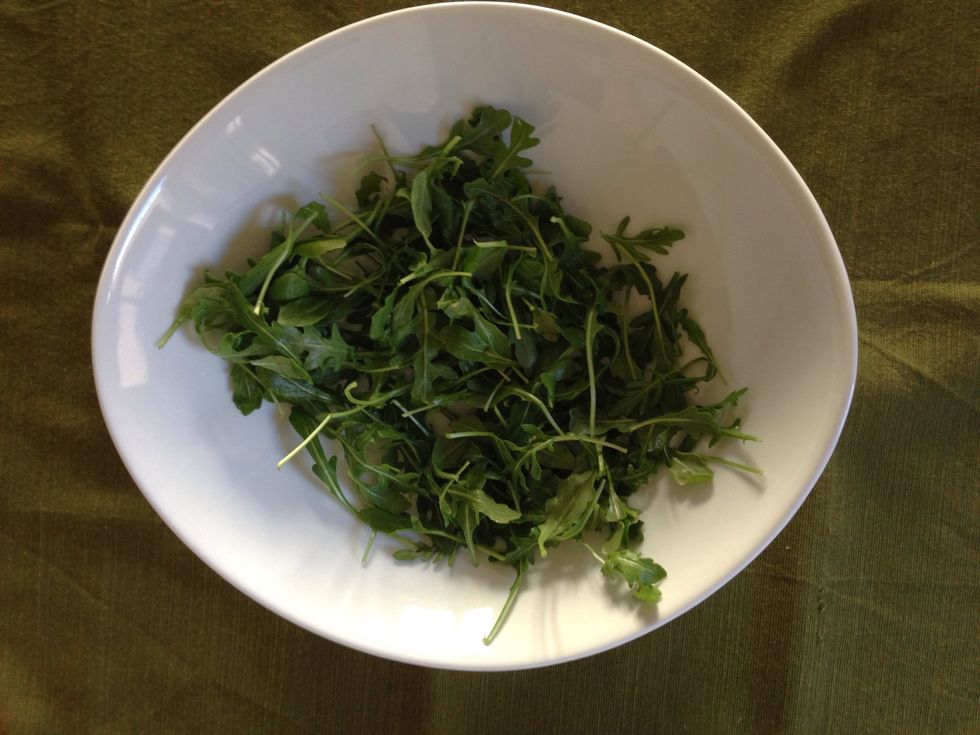 You can assemble the salad on a serving dish directly or start in a mixing bowl and transfer when done.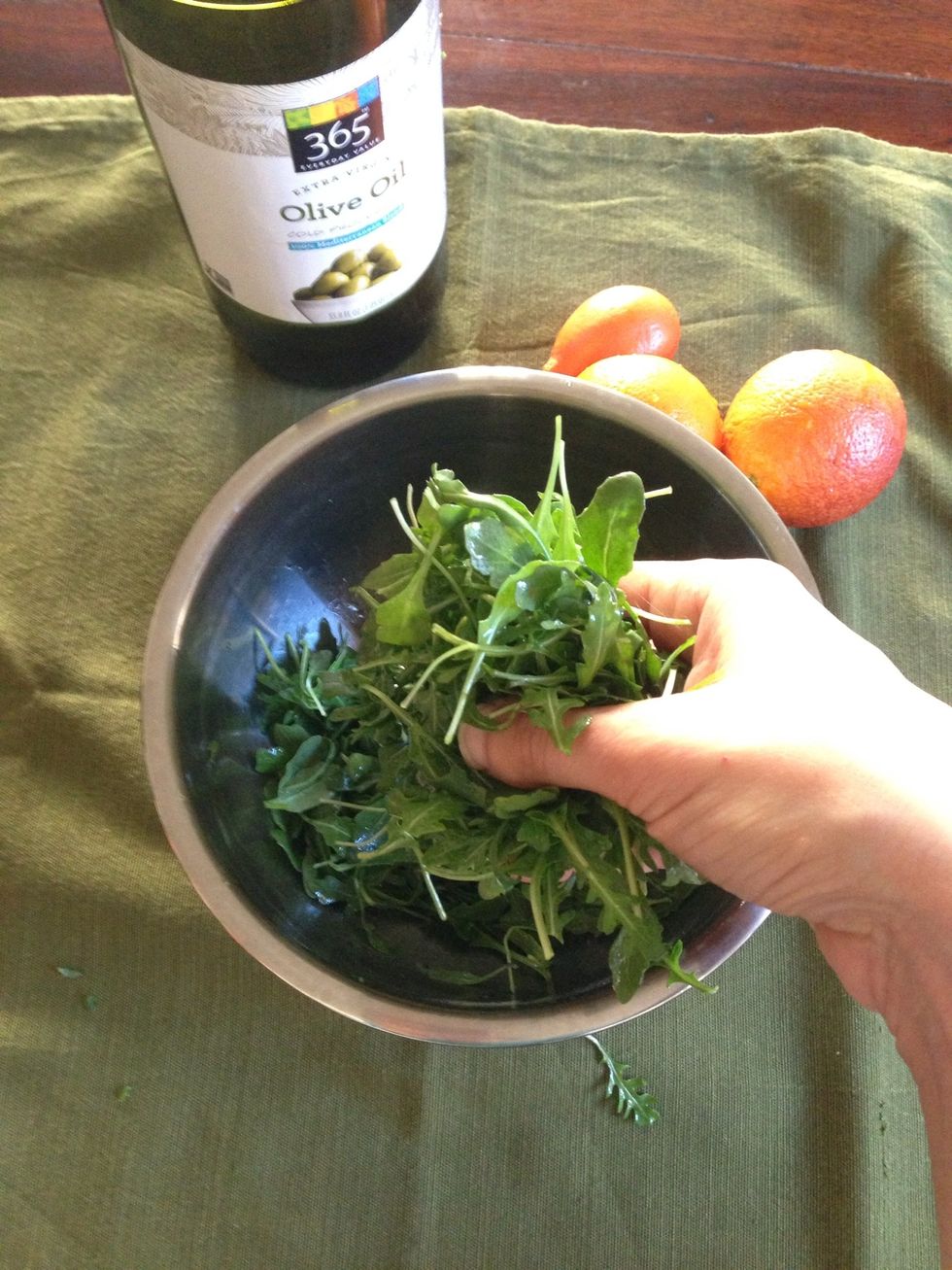 Coat the greens with olive oil. If available, use a citrus flavored olive oil. Add salt and pepper. I just used my hands to coat.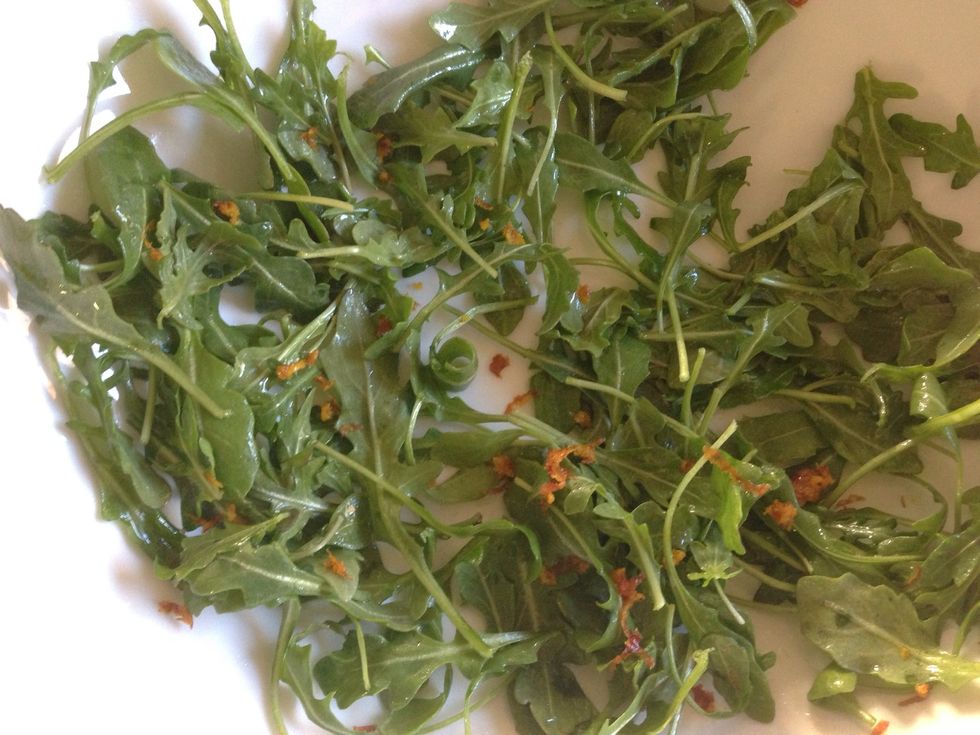 Zest about 1 tablespoon of an orange peel onto the greens and mix. I zested the blood orange because of its beautiful color.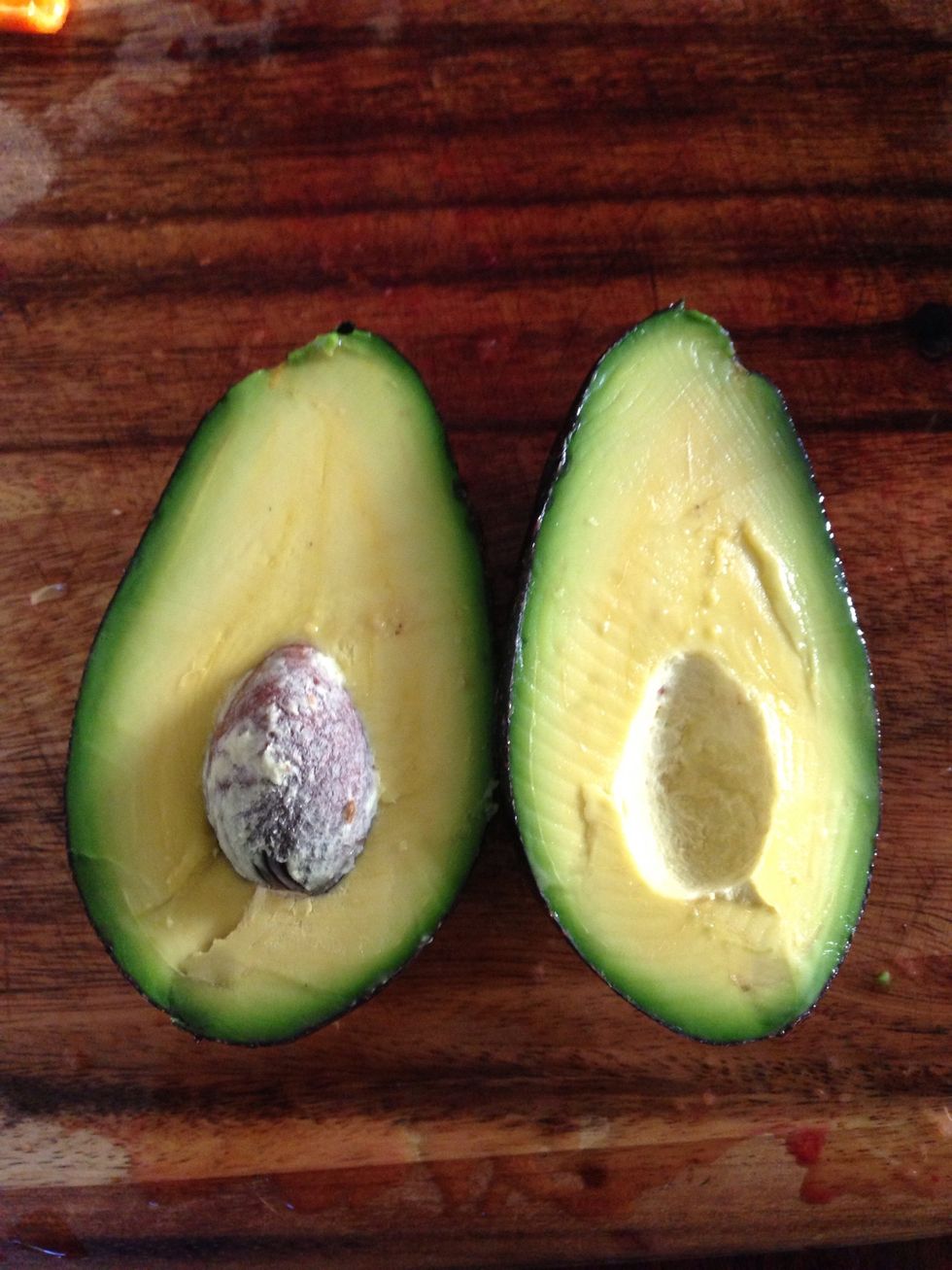 Cut the avocado up into roughly the same size as the smallest orange pieces.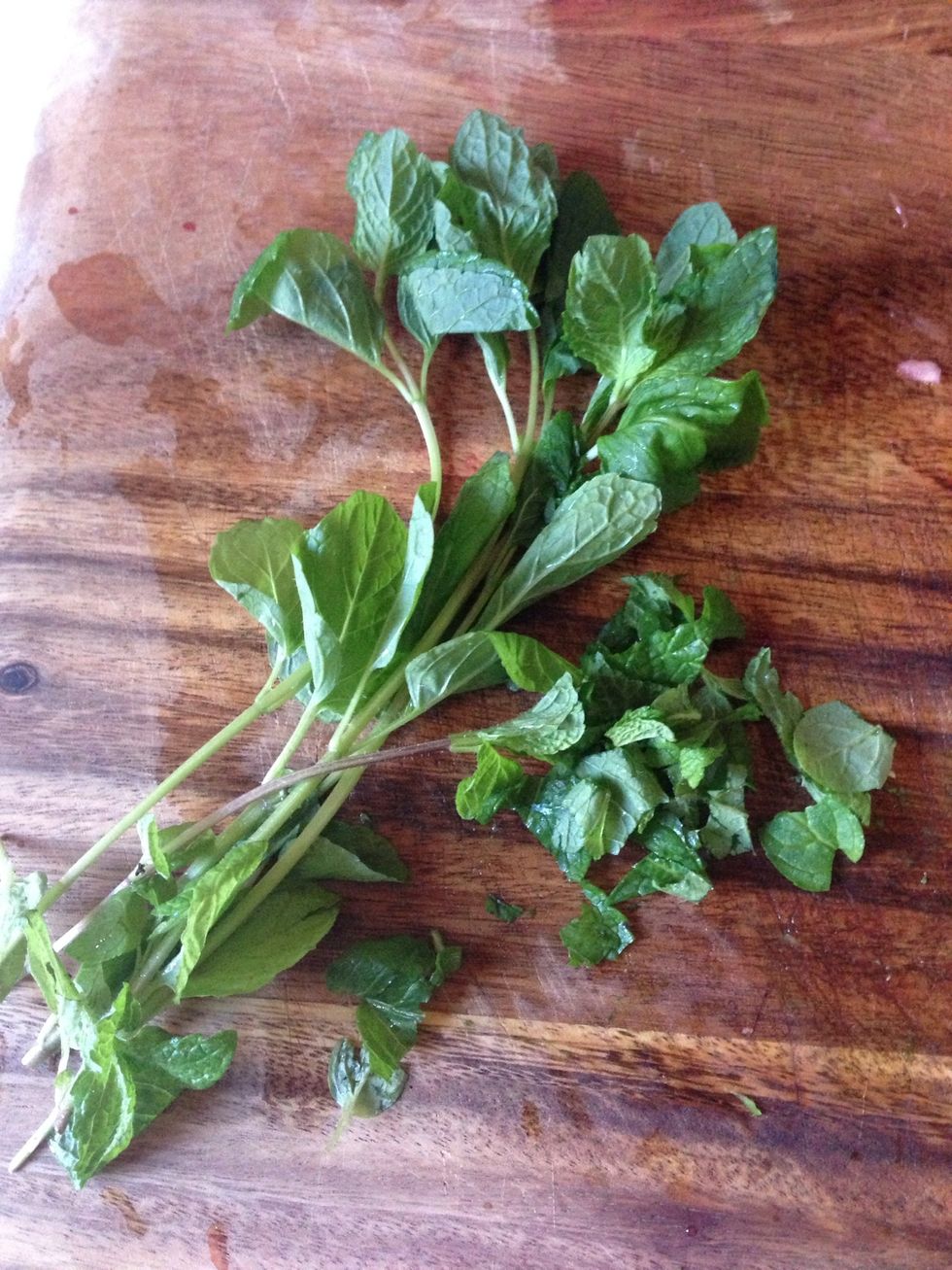 Chop up the mint. It doesn't have to be perfect.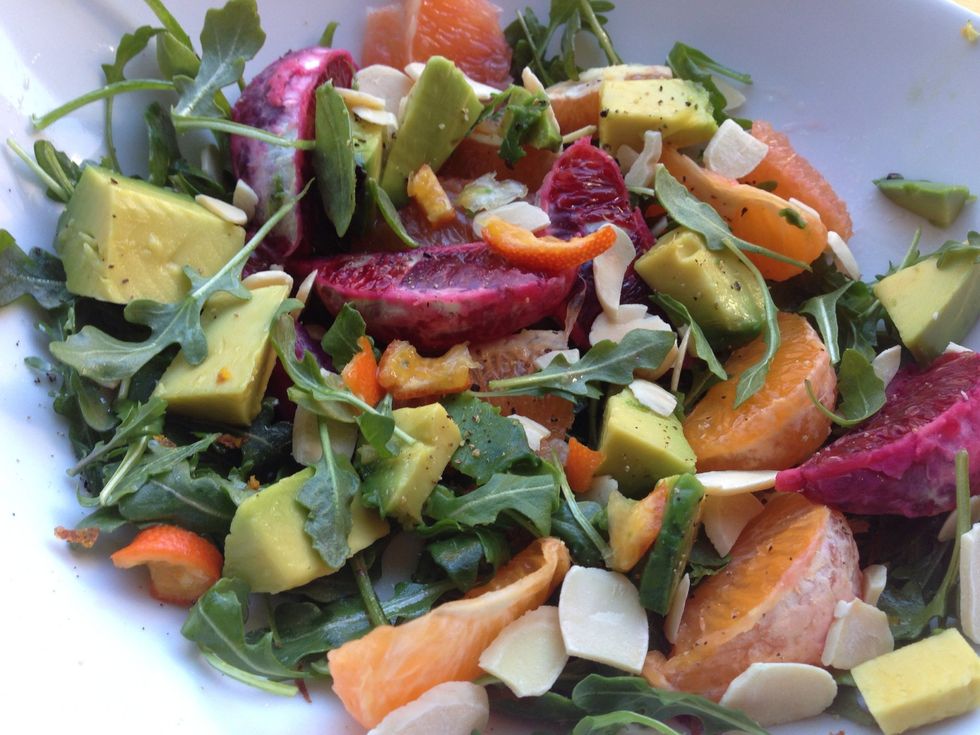 Arrange the oranges and avocado over the greens. Sprinkle the almonds and mint on top. Serve almost immediately (or greens will wilt).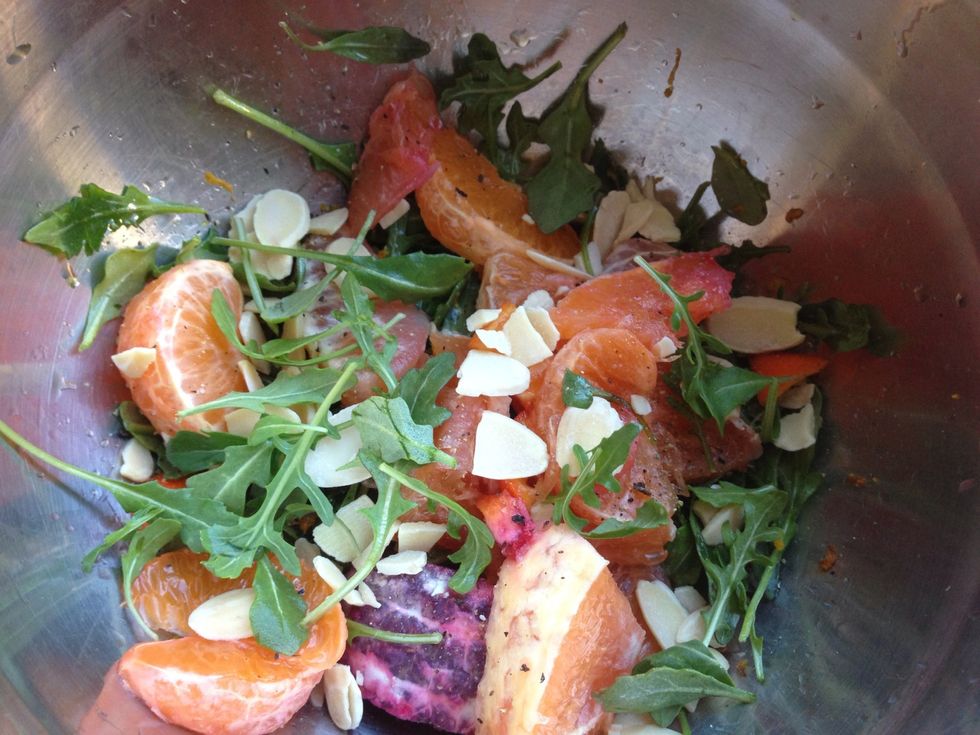 Or you can toss everything into the mixing bowl. Arrange on a serving platter or individual plates. Serve almost immediately (or greens will wilt).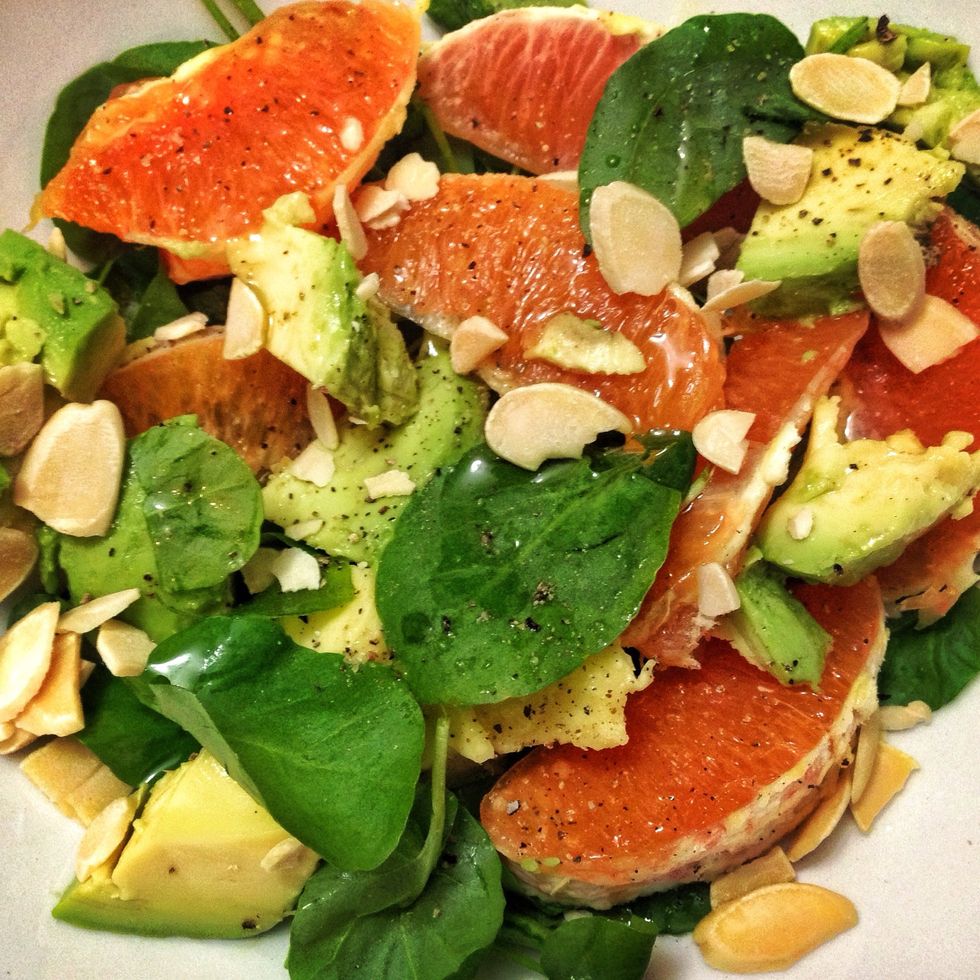 I used watercress instead of arugula here.
Checkout my blog clubdinein.com for more recipes and health tips. Twitter: @clubdinein
2.0c Arugula, watercress or mixed greens
4.0 Small oranges*, any variety
1.0Tbsp Zest of two small oranges
1.0 Avocado**
1/3c Extra Virgin olive oil***
1/2c Mint, chopped
1/3c Slivered almonds, toasted
1.0tsp Black pepper, freshly ground
1/2tsp Coarse sea salt
*Use 1 small orange per person, use a variety
**Use 1/4 large avocado per person
*** if available, use a citrus flavored olive oil
Nimisha Ambati
Ayurvedic practitioner, holistic nutritionist, published scientist, startup entrepreneur. Delicious guides. Friends. Food. Fitness. @clubdinein on Instagram
San Francisco, California